Its been raining all day, so we went to the zoo. Once you walk in from the parking lot you can see tons of animals without having to go back outside, so it was perfect for a rainy day.
The marine life section was closed for a special event the last time. Emma really loved the sea dragons.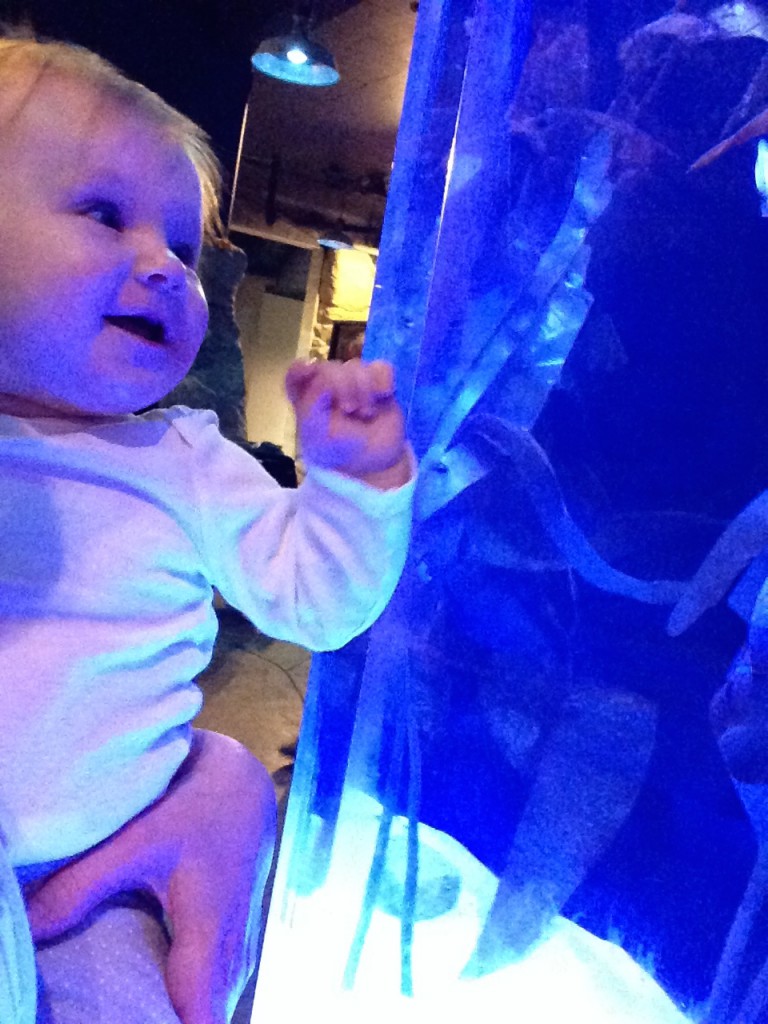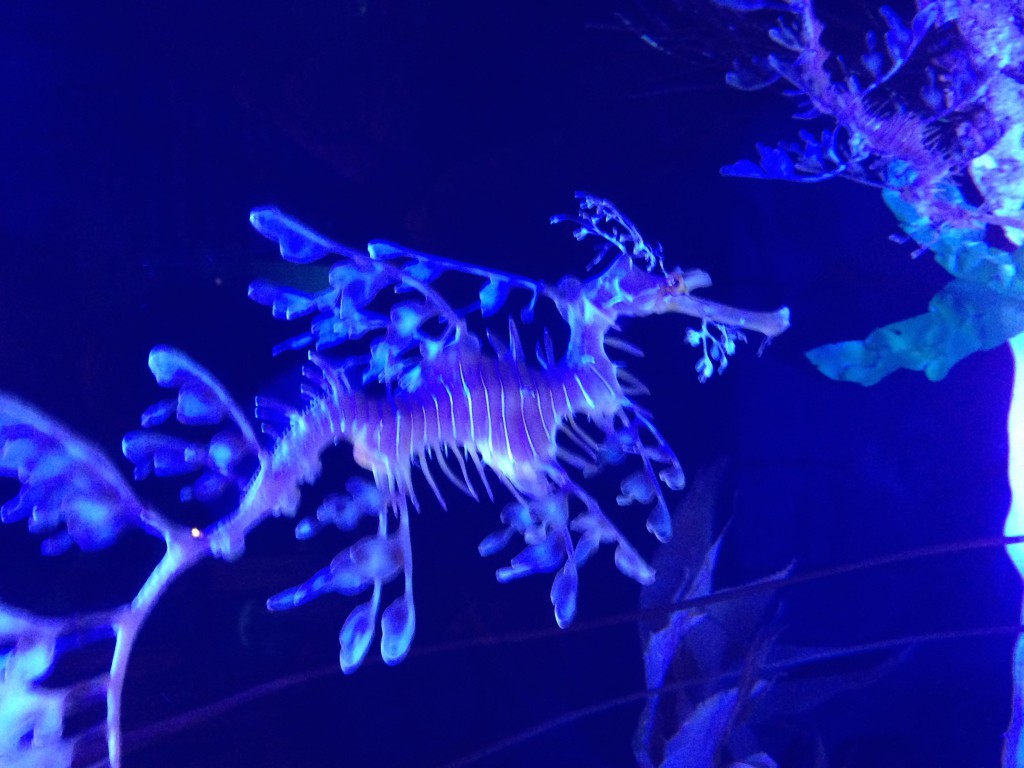 She was too interested in the kids to notice the shark swimming by her.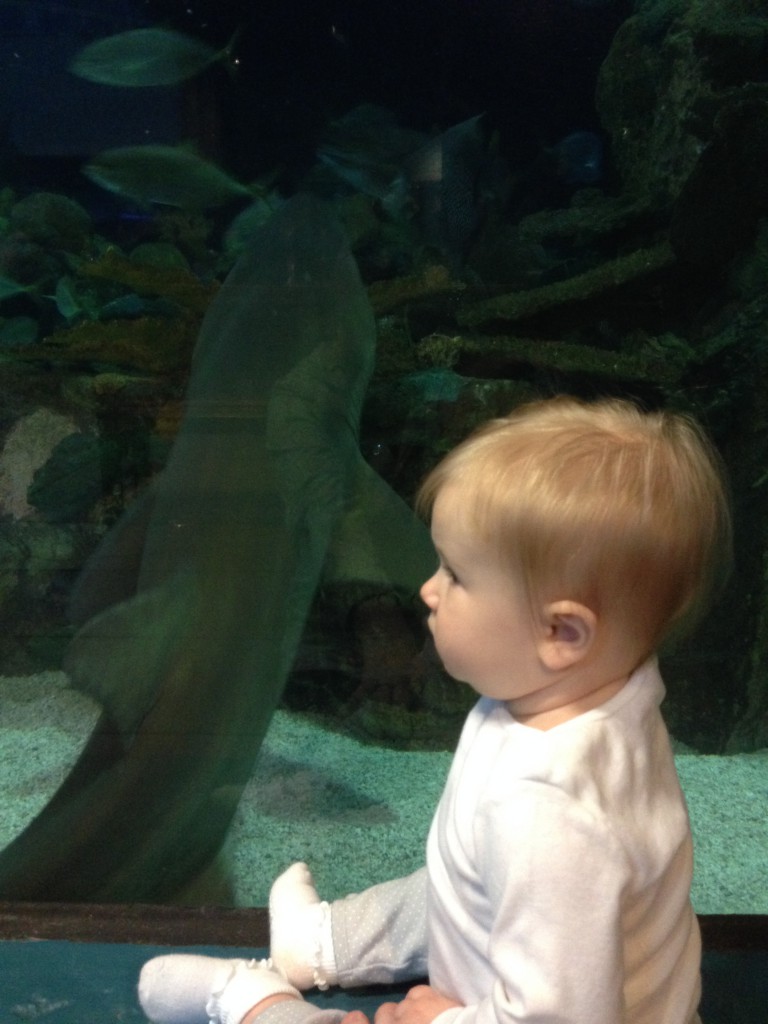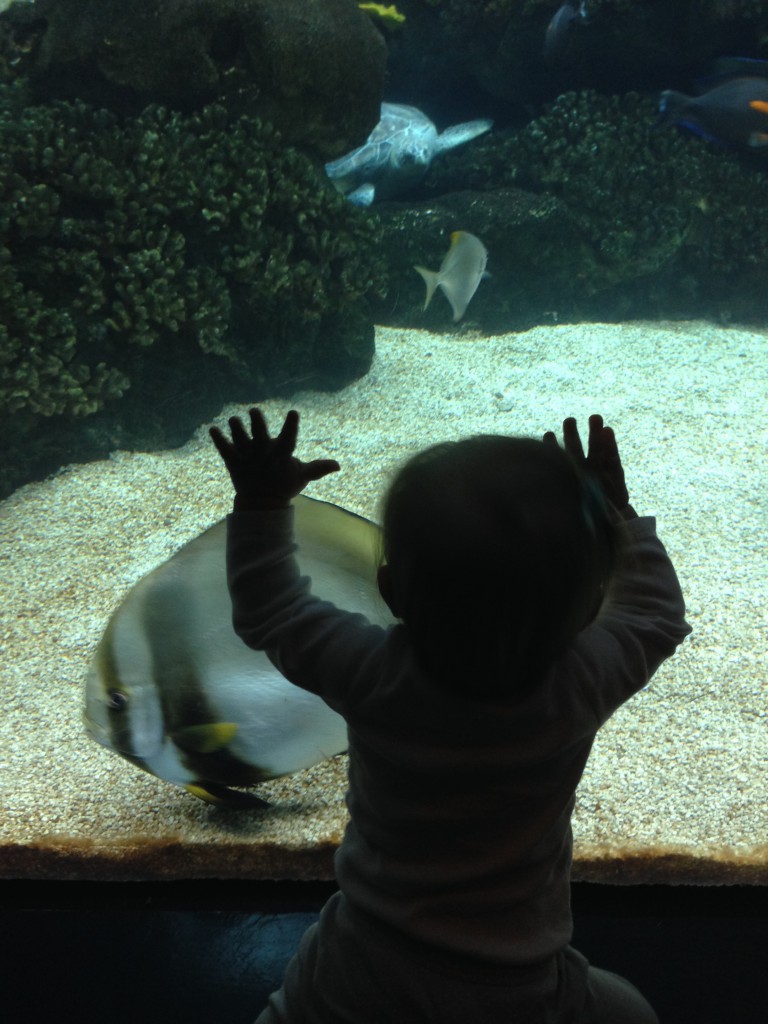 My favorite in this section…. upside down jellyfish!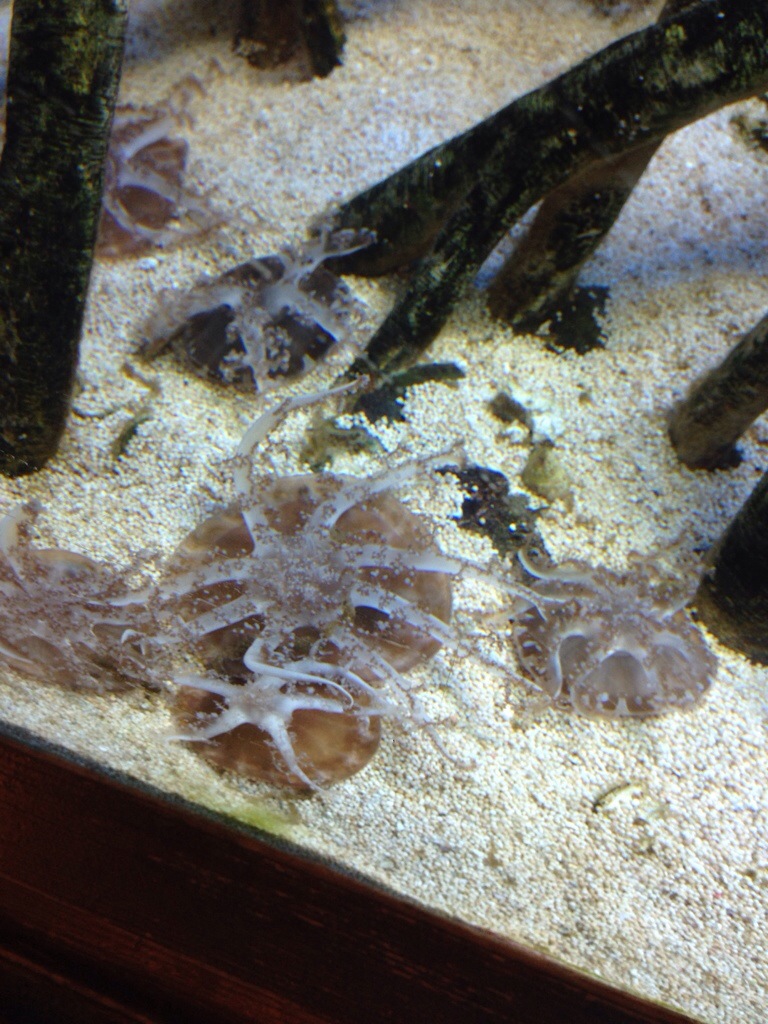 We stopped and ate some lunch. No surprise, Emma had some grapes.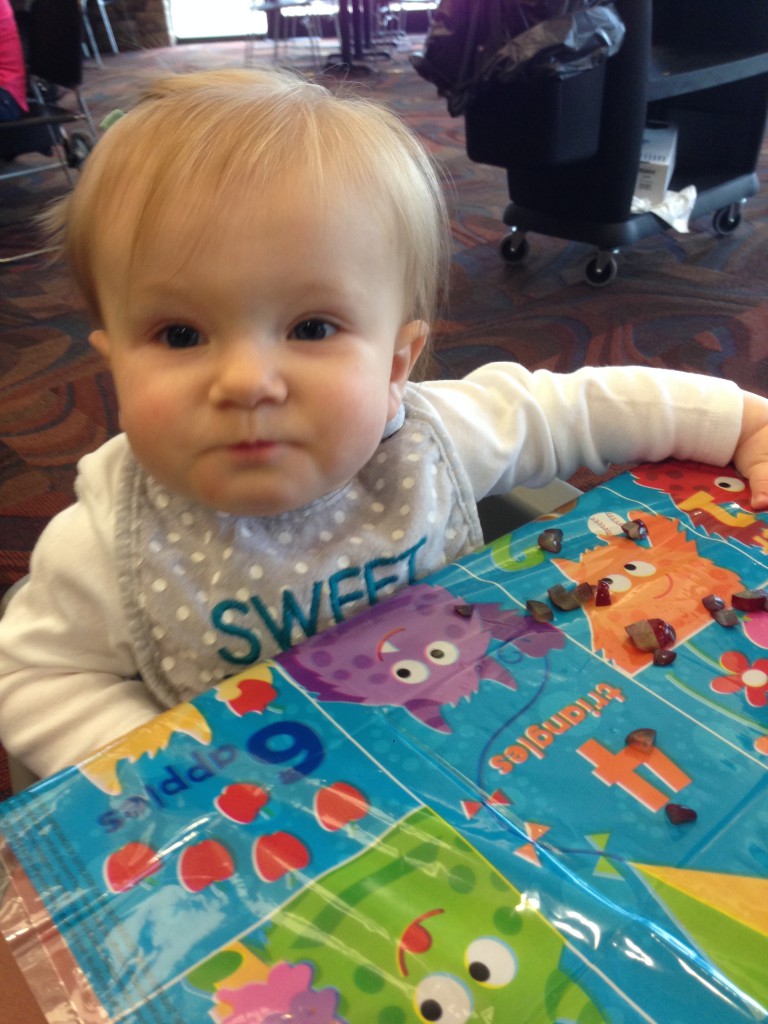 Then we walked through the Minnesota section. We saw coyotes and bears, oh my.
Of course, a trip to the zoo isn't complete until we see the monkeys!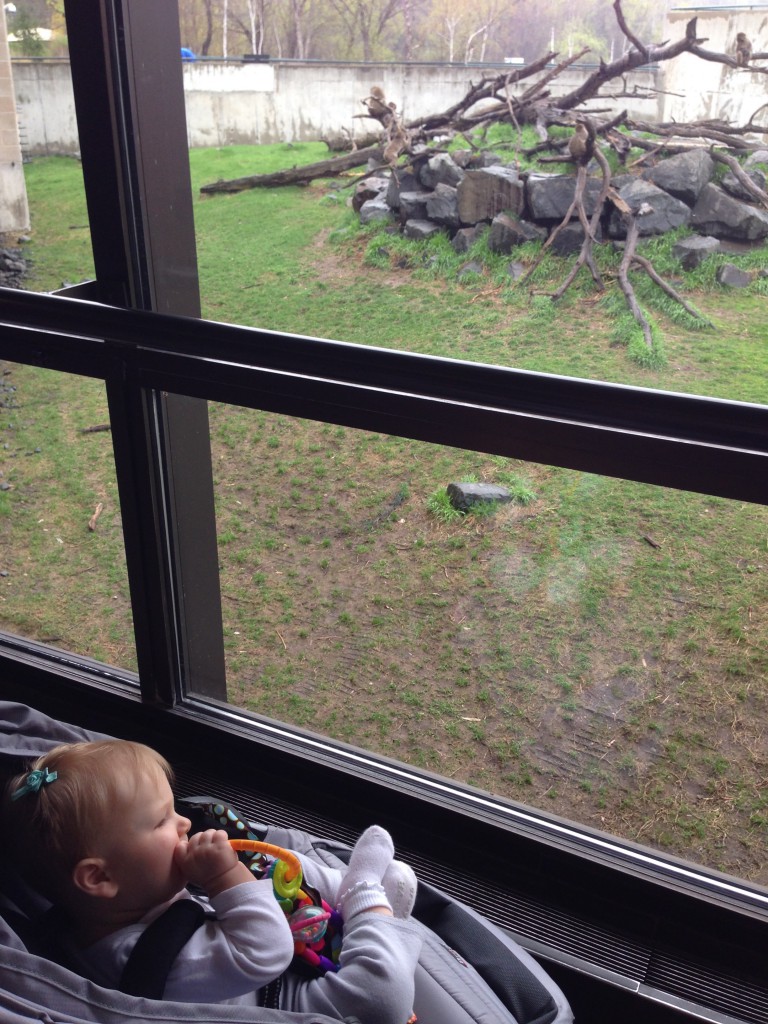 I planned to go to Sam's today, but we ended up spending 2.5 hours at the zoo. Guess Sam's will have to wait for another day.