yellowstone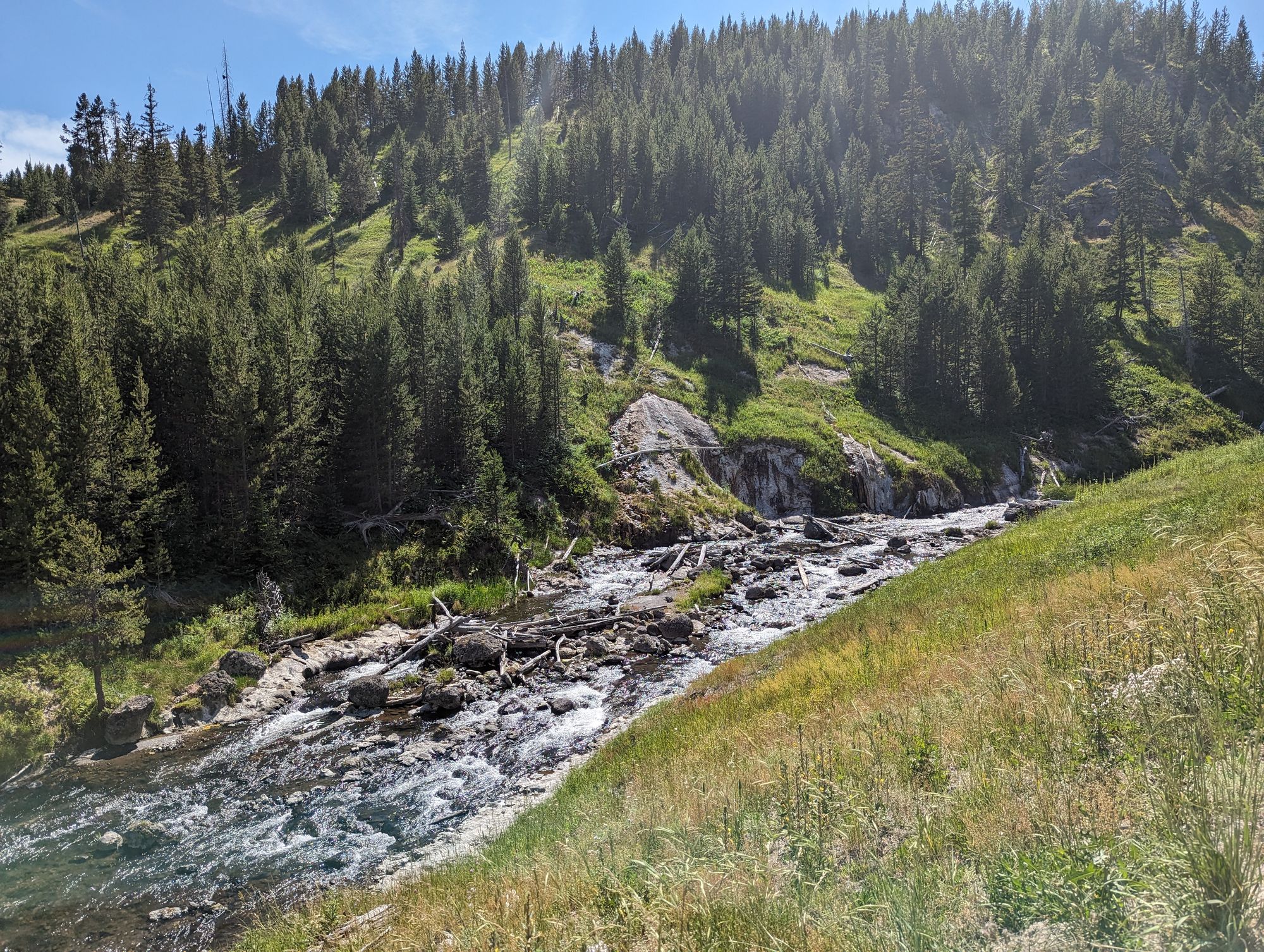 Today we saw a lot of different types of water - boiling water, shooting water, bubbling water, falling water and flowing water. It was all amazing.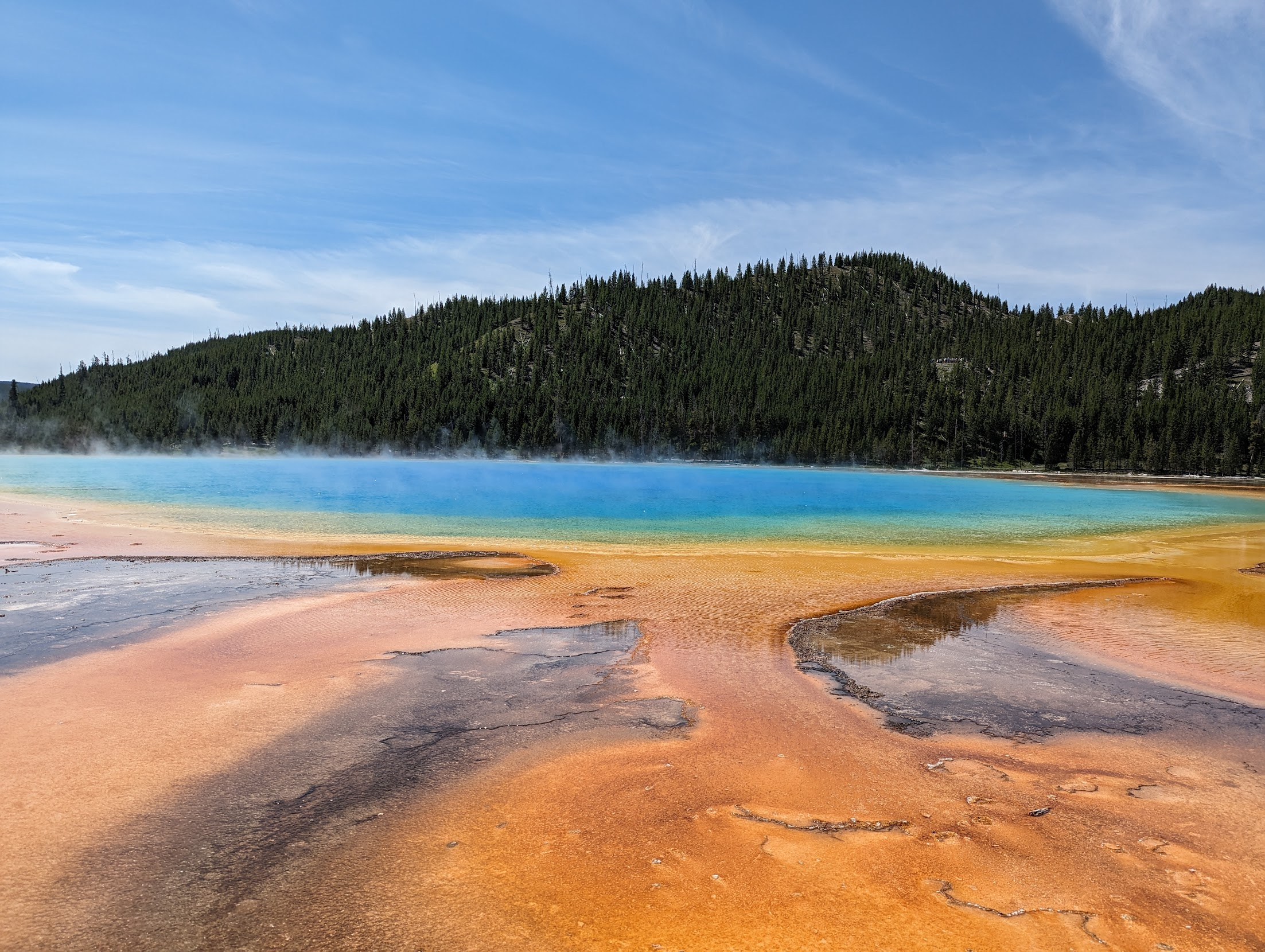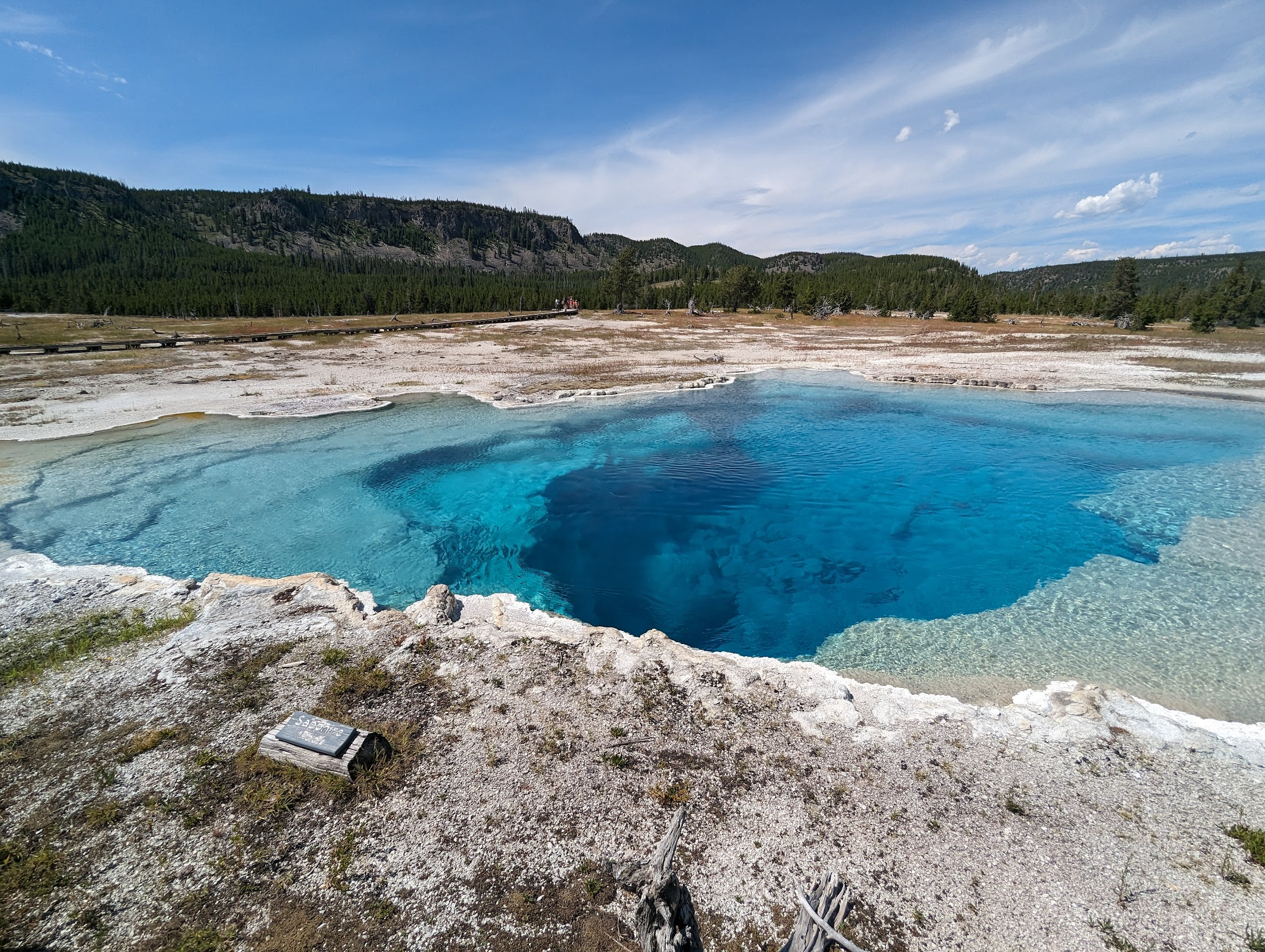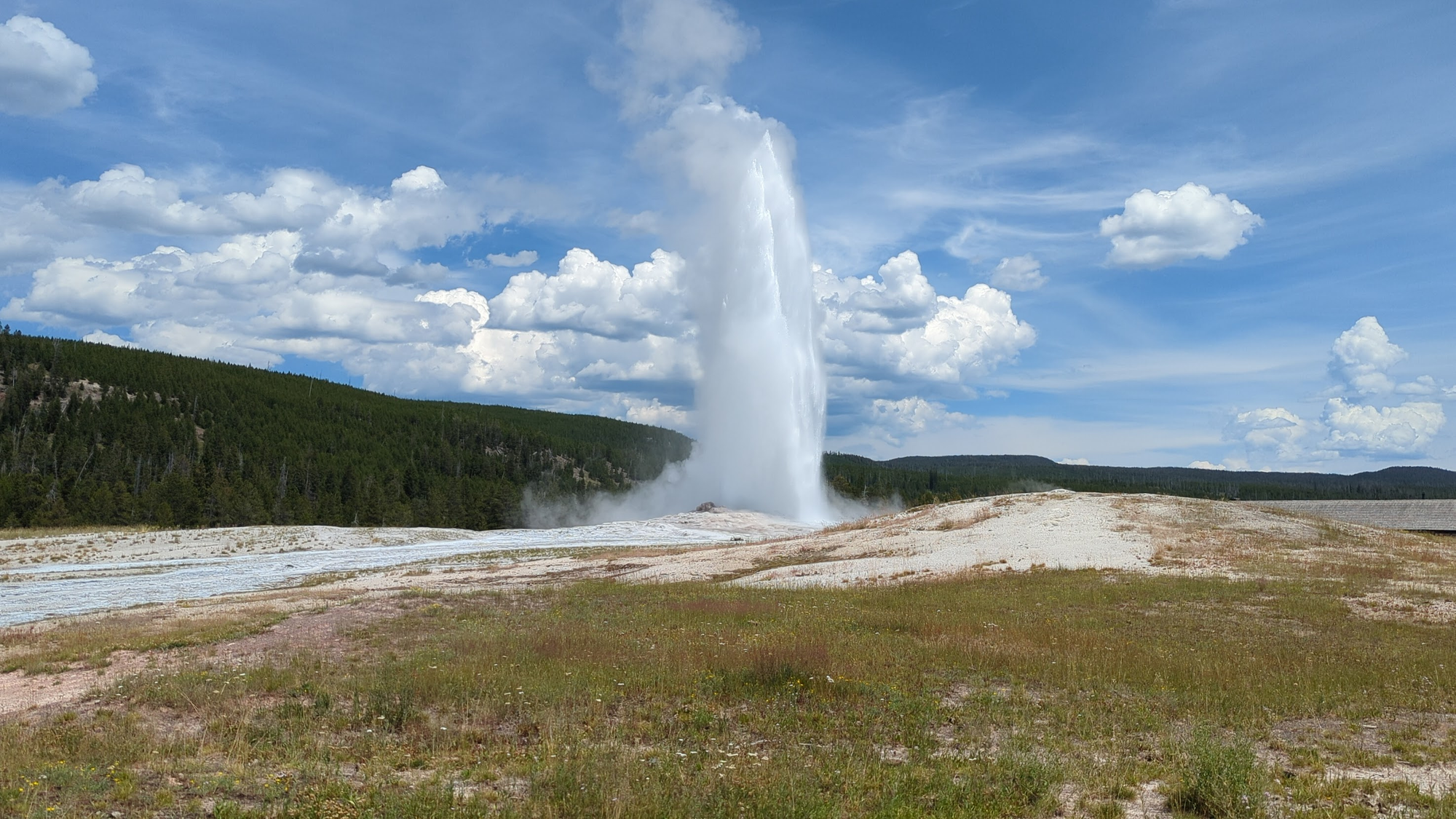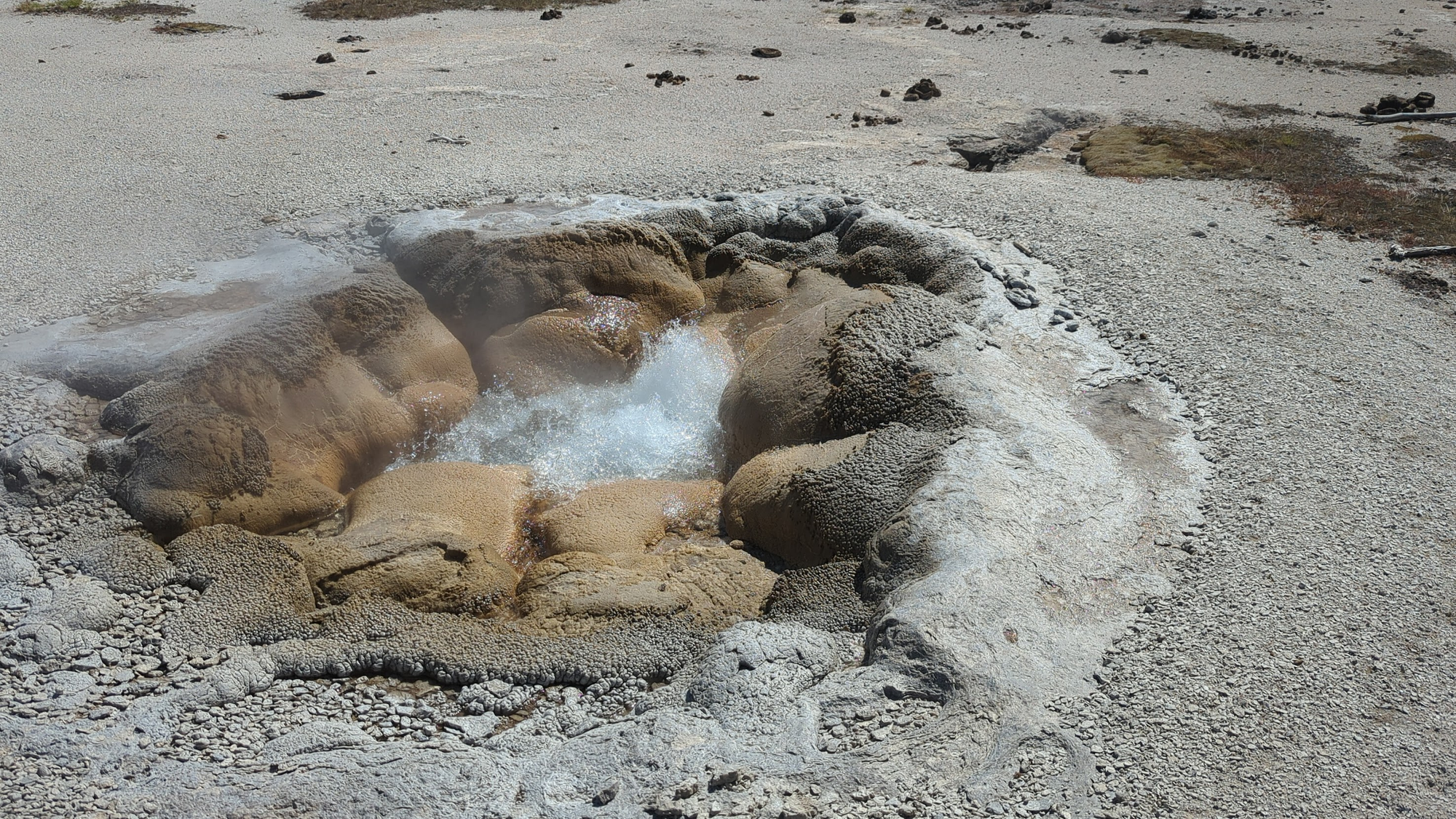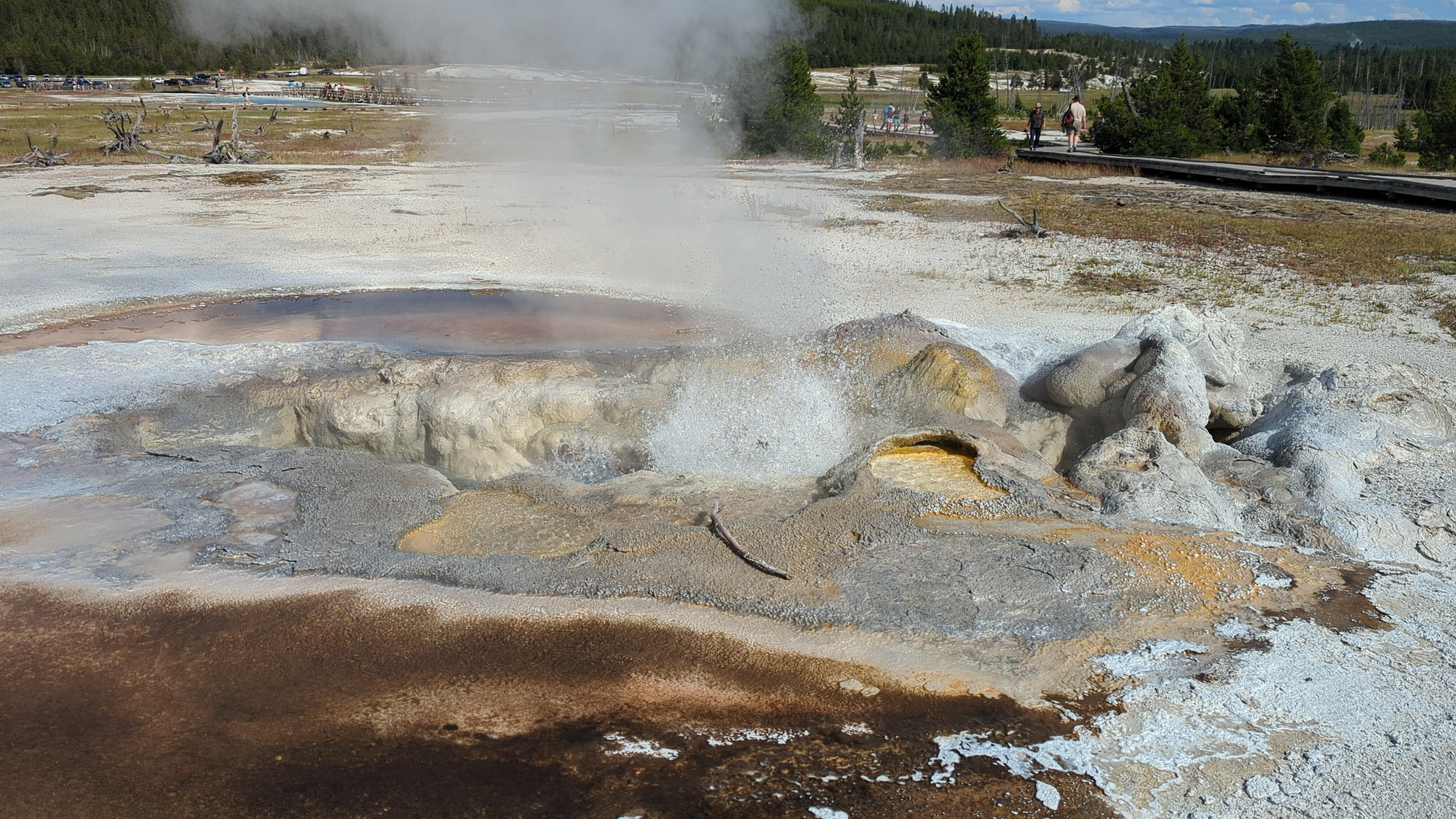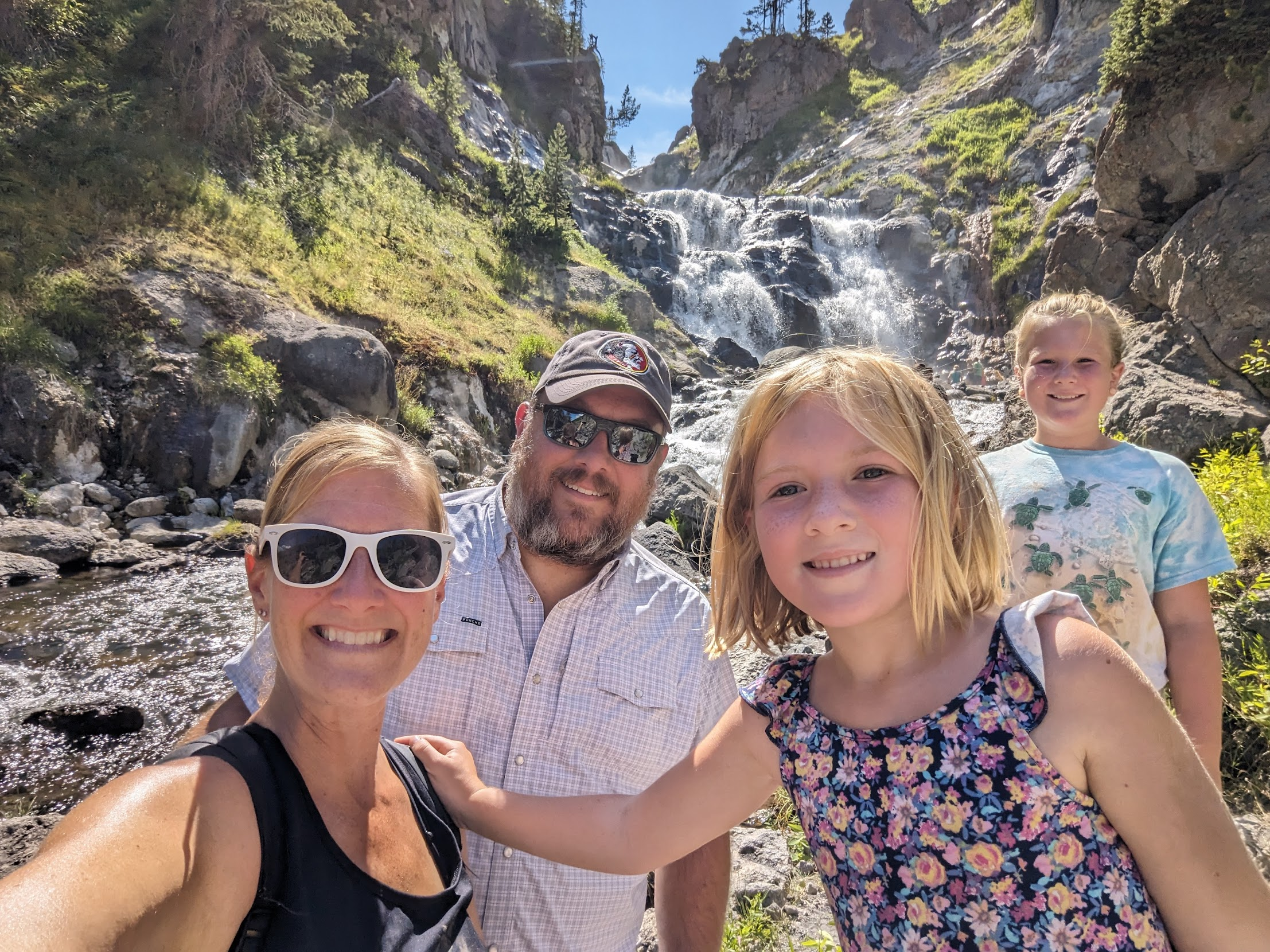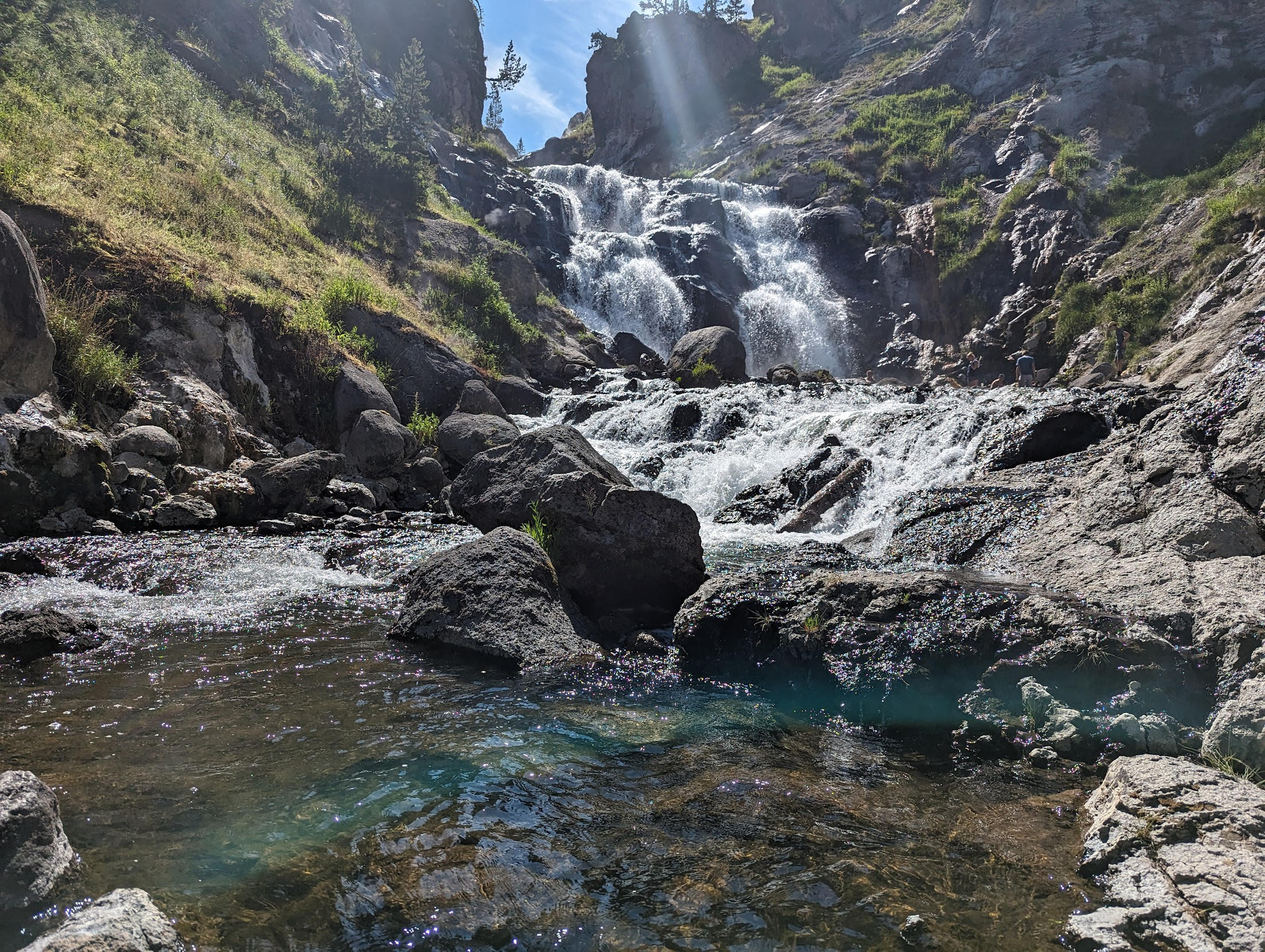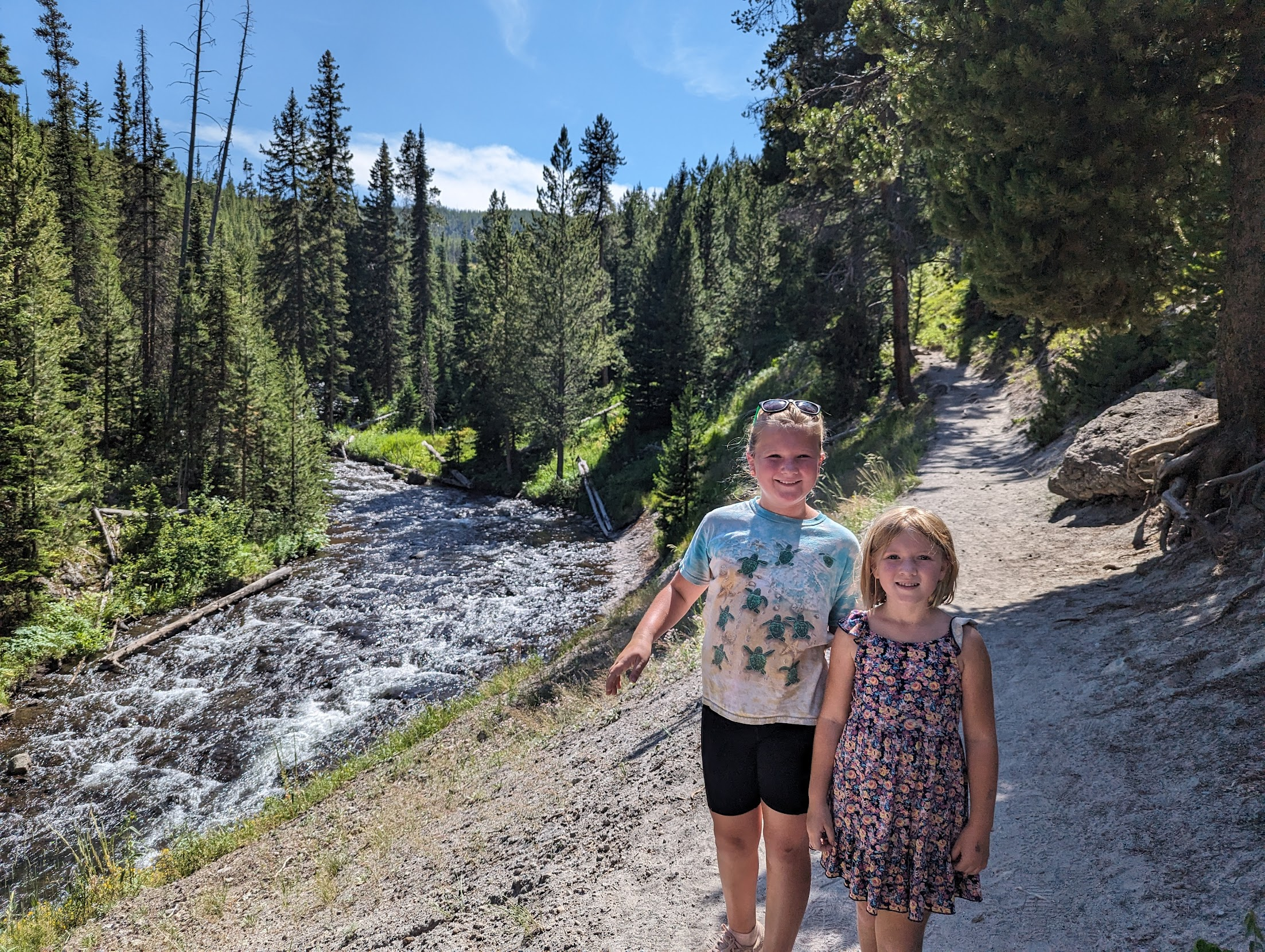 We're saving our wildlife searching day for Tuesday, but as a bonus we saw two bison as we were leaving the park.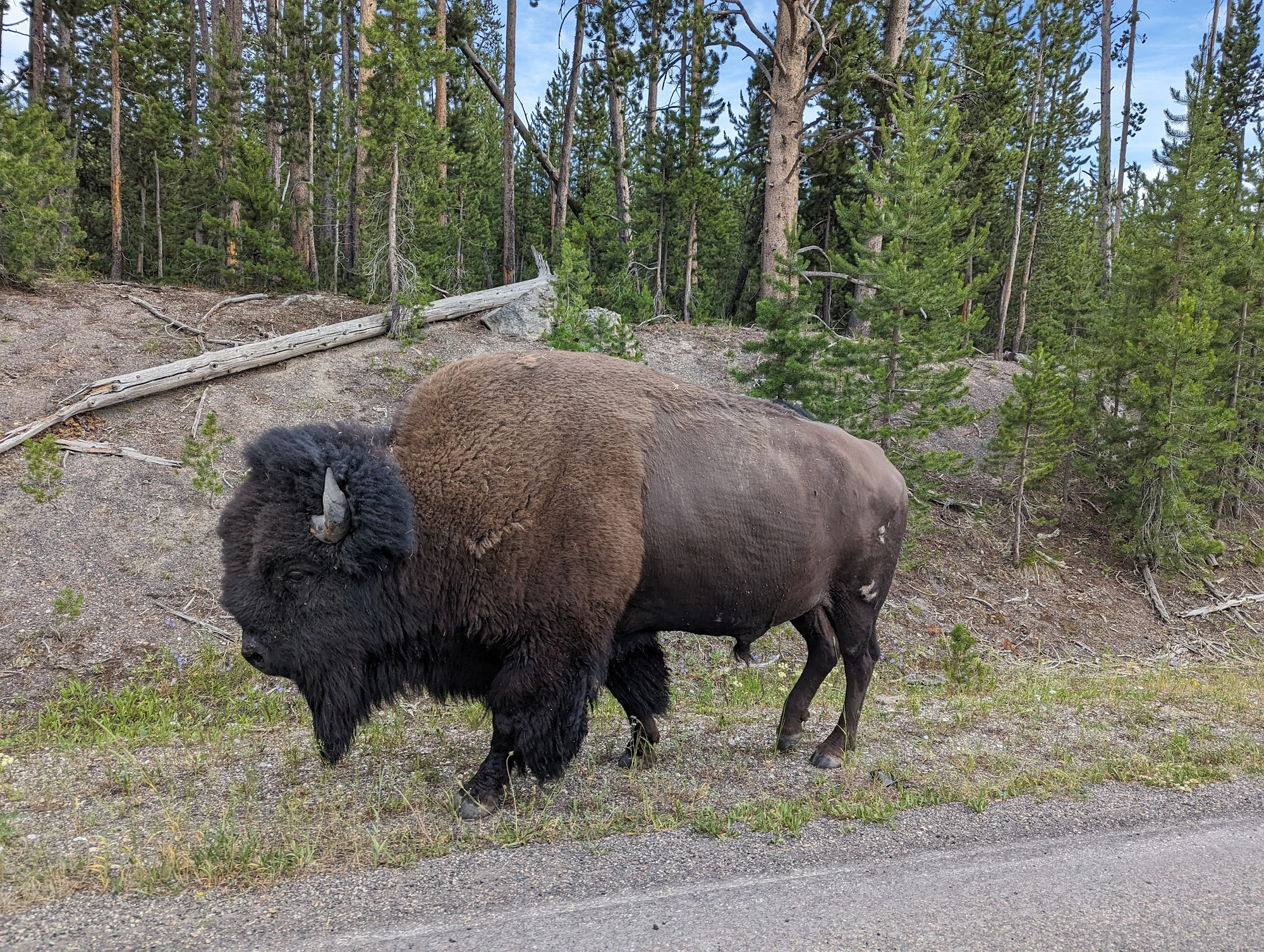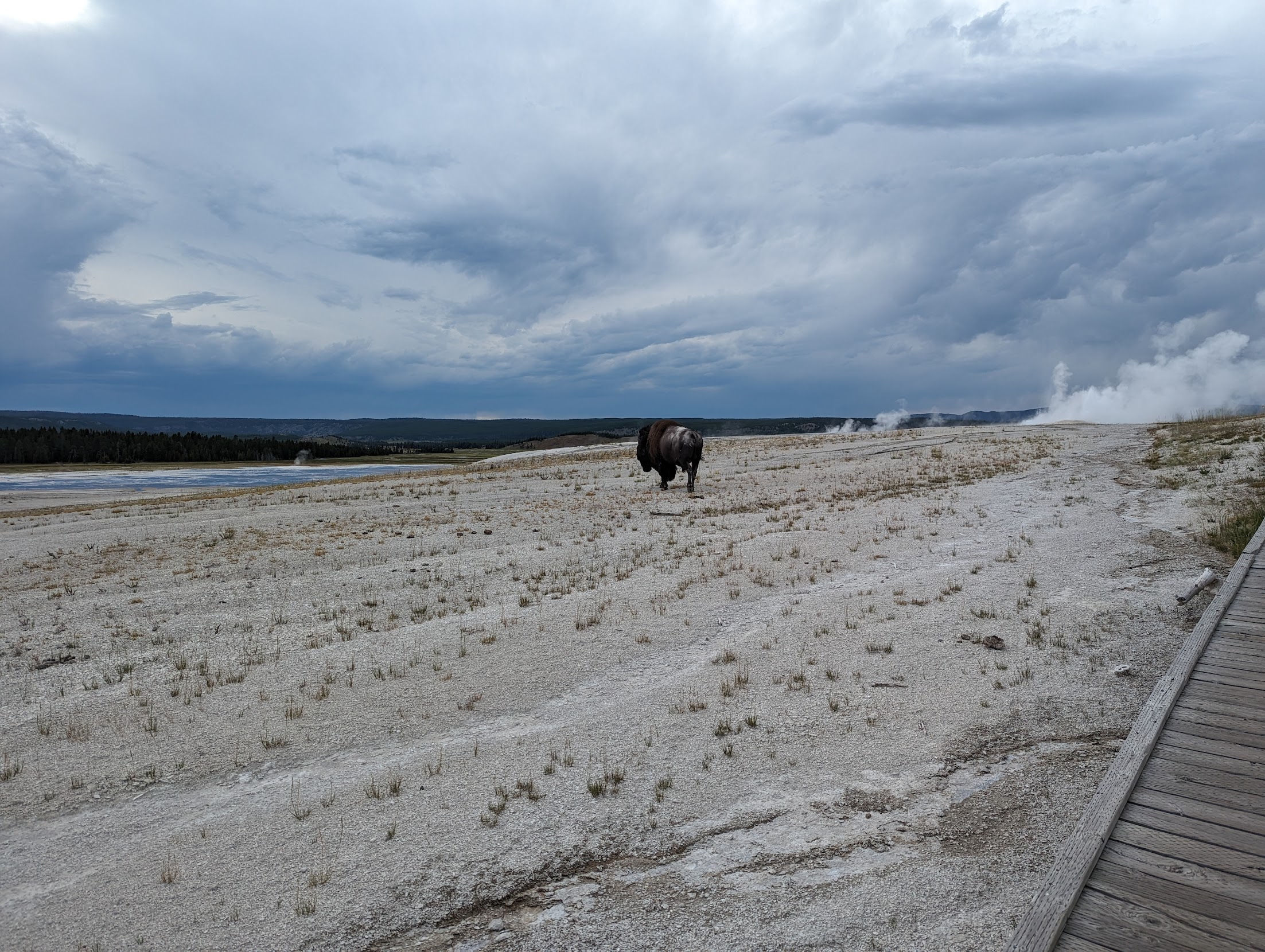 The girls have been doing the Junior Ranger program at all the National Parks and Monuments we have been stopping. They learn all about history, nature, wildlife and safety. Emma saw this bison right next to the boardwalk and turned right around.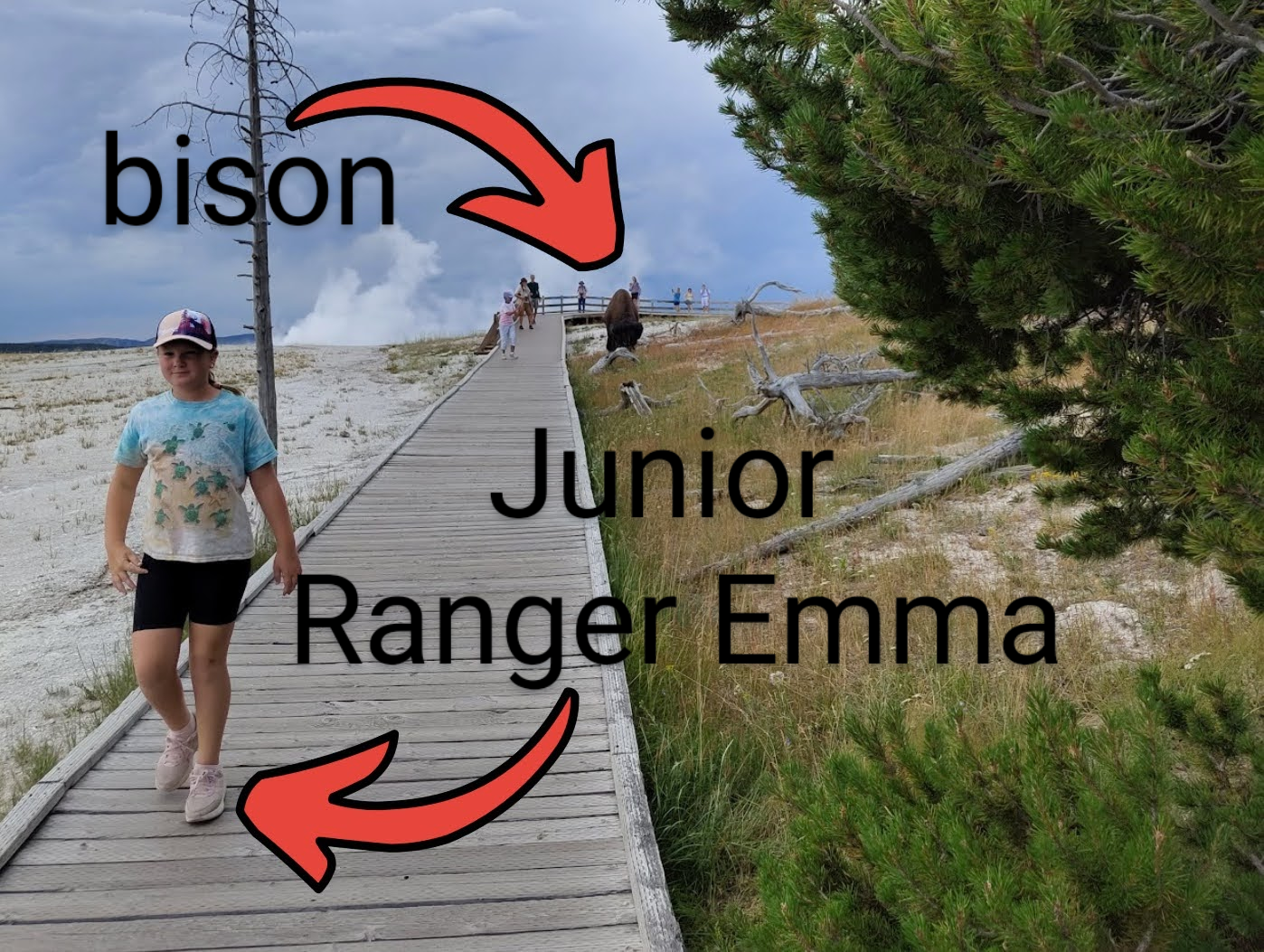 This lady made me extremely nervous...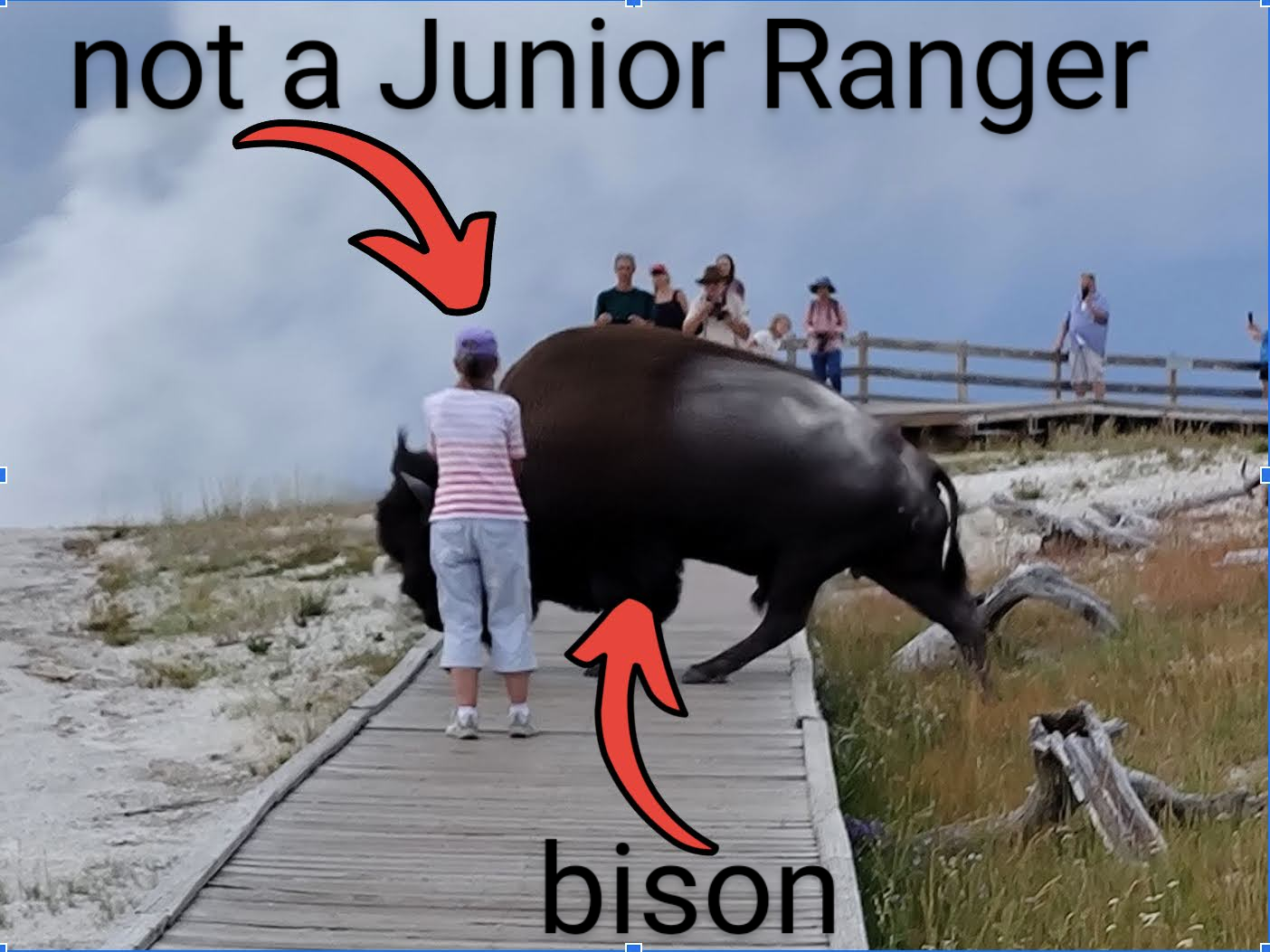 Fun fact - you're supposed to stay 25 yards away from bison. Pretty sure that is a little closer than 25 yards.