Our choices for today were grocery shopping or the zoo. Obviously we both picked the zoo.
I was ready to go home, but Emma wanted to stop by th aquarium section. Big mistake. If anyone asks if you've ever heard of a kid falling in the tide pool at the zoo, you can say yes. She went head first right in there ( this is an old picture because I didn't have any from today ).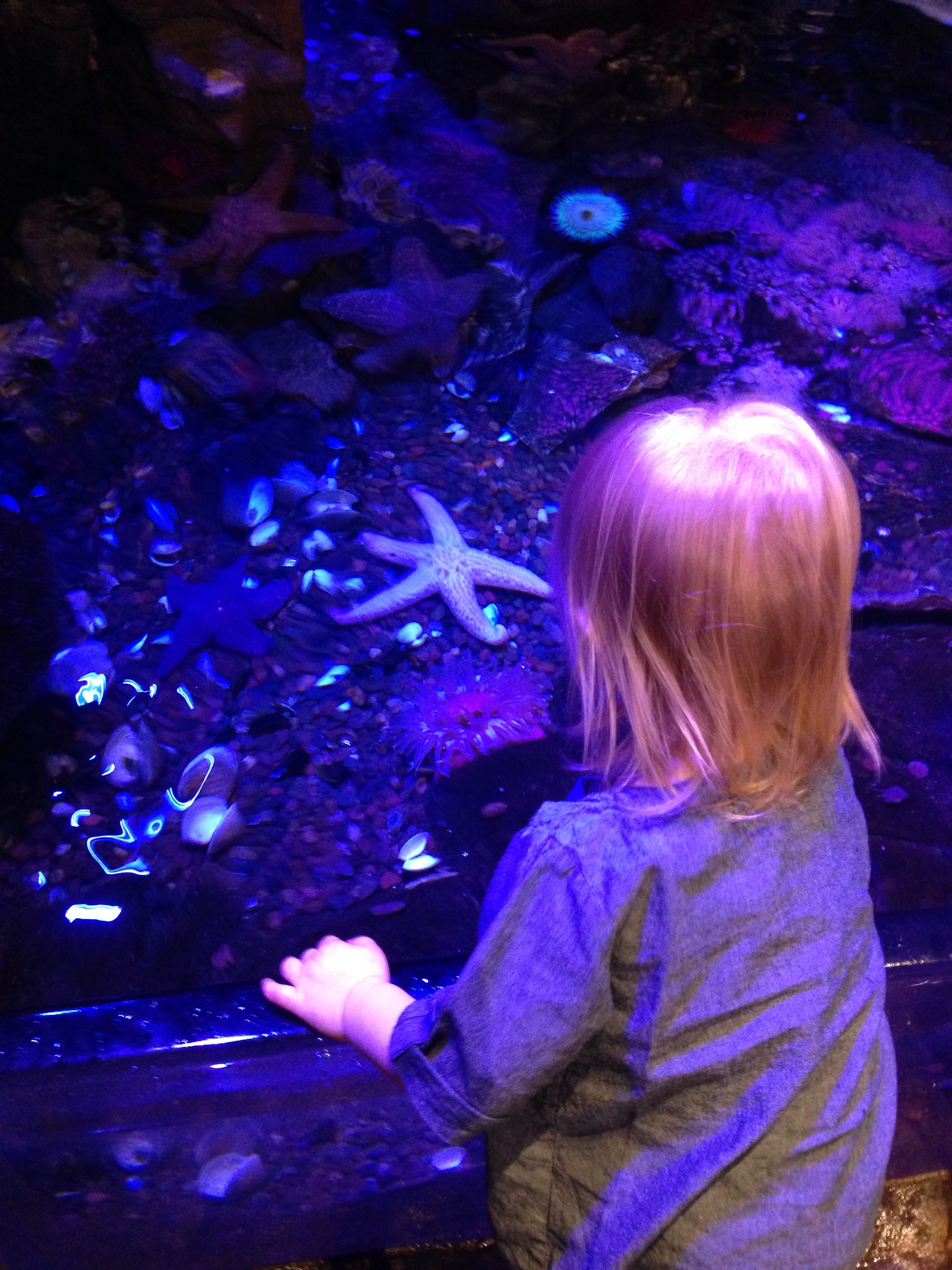 She was completely soaked, which meant I ended up soaked too. We came home and took a shower right away. I had to wash her hair twice to get the fish smell out. She was not happy about her little swim with the starfish.