we're here!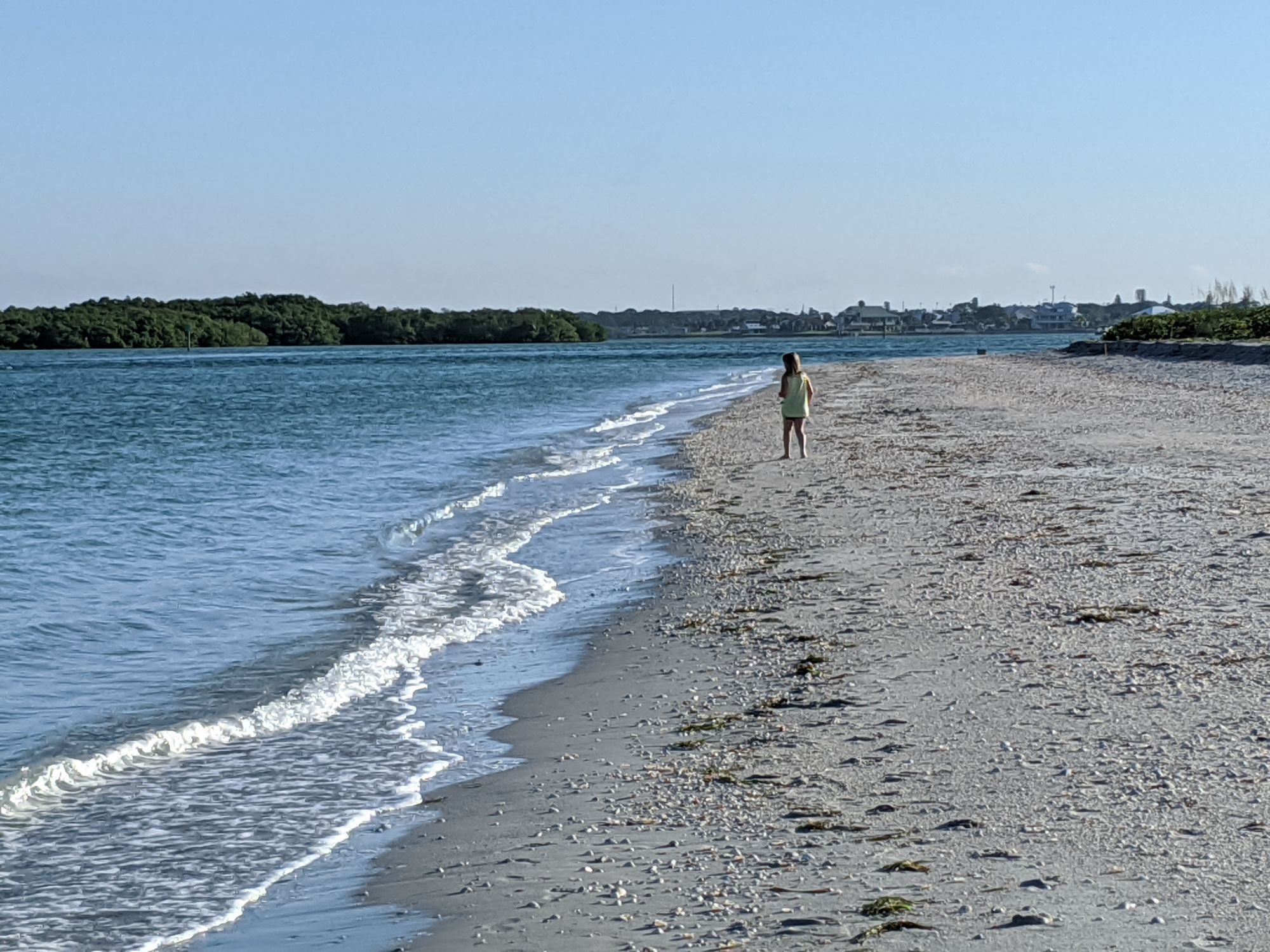 8 states. 1,600+ miles. 24+ hours. Sunday afternoon we parked the bus for the week and headed to our beach condo.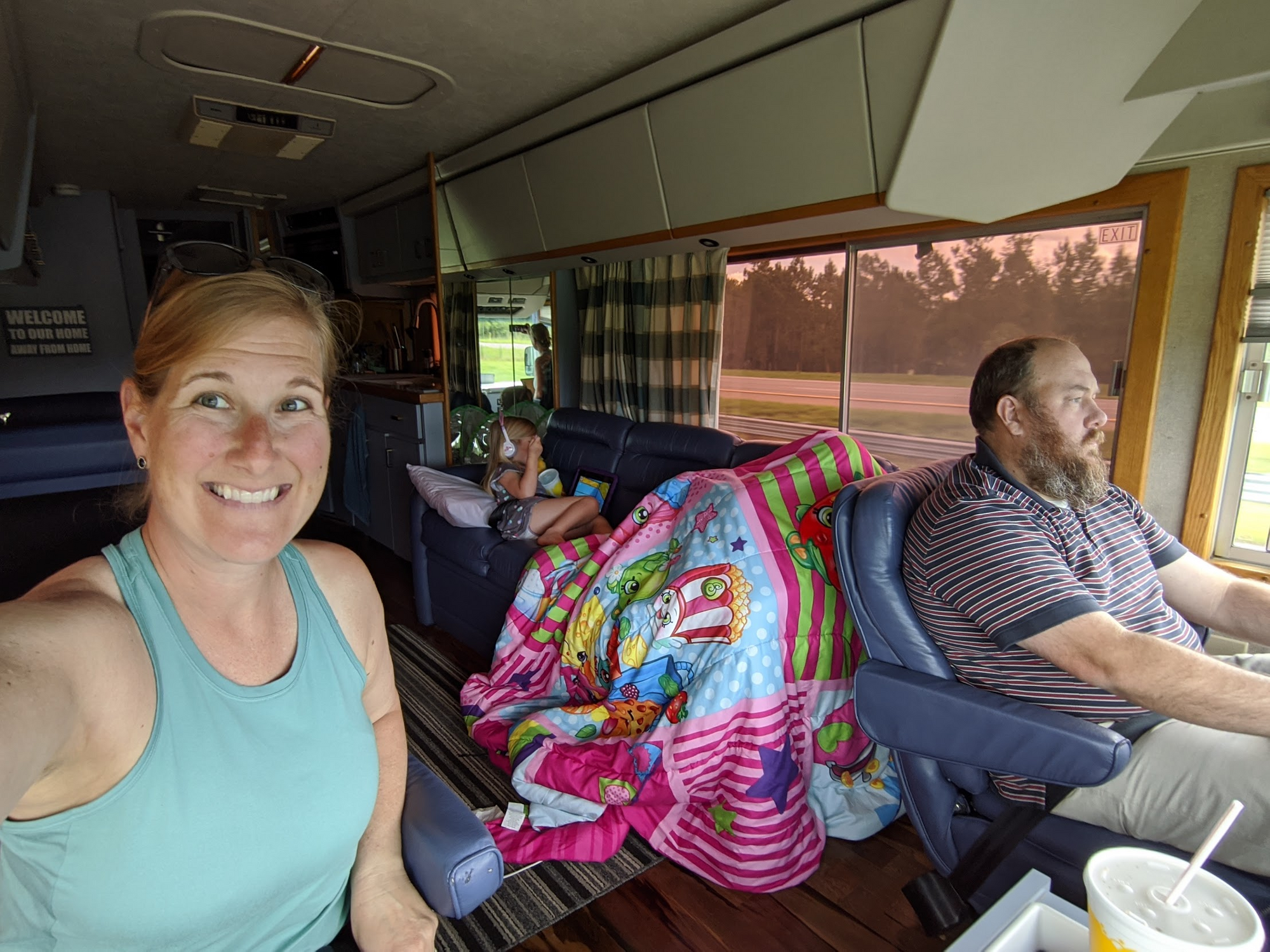 Not sure we brought all we need over on the car ferry.  We did remember the girls even though you can't see them in the car.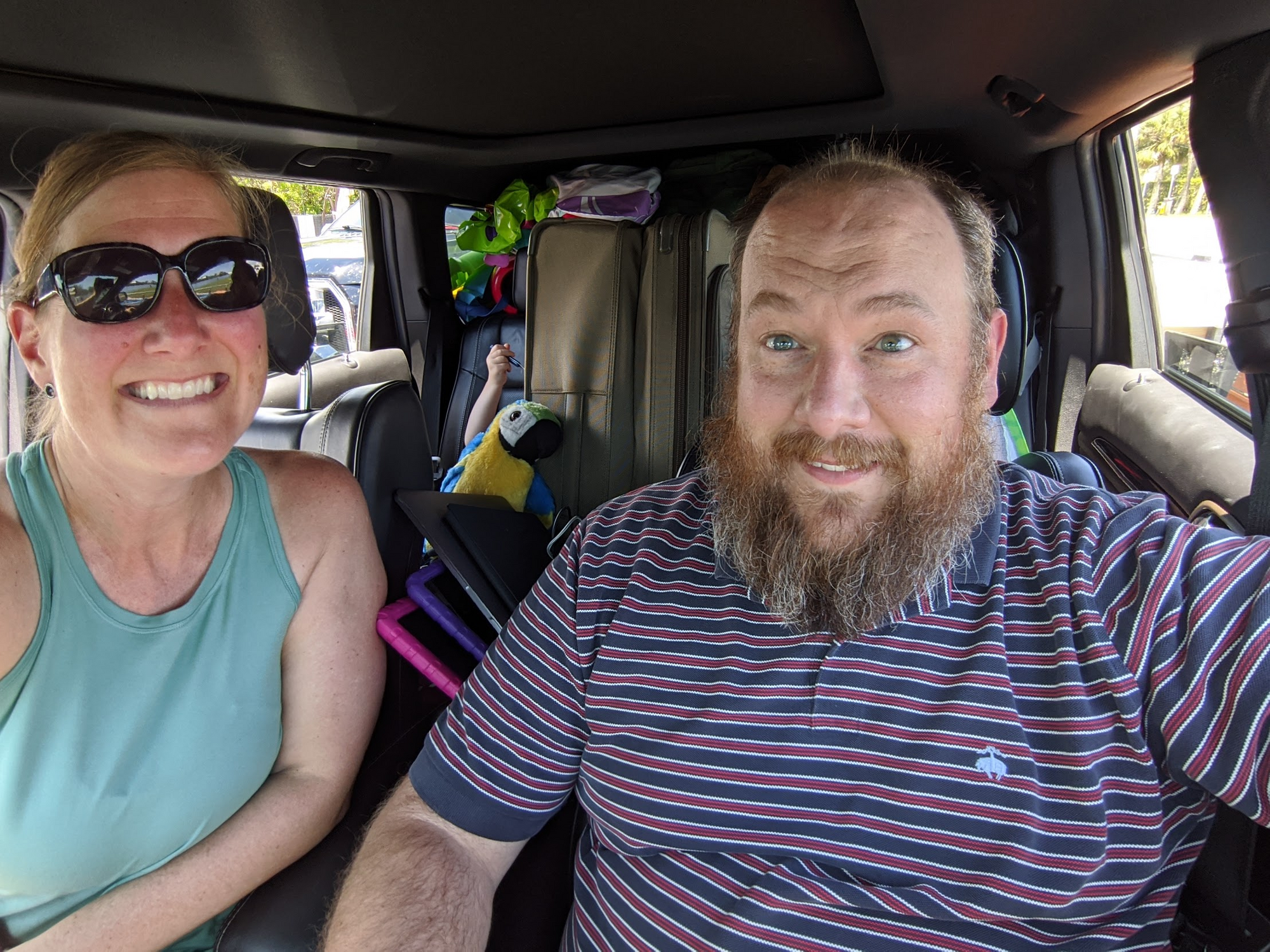 This morning Emma was up bright and early and ready to start her day at the beach.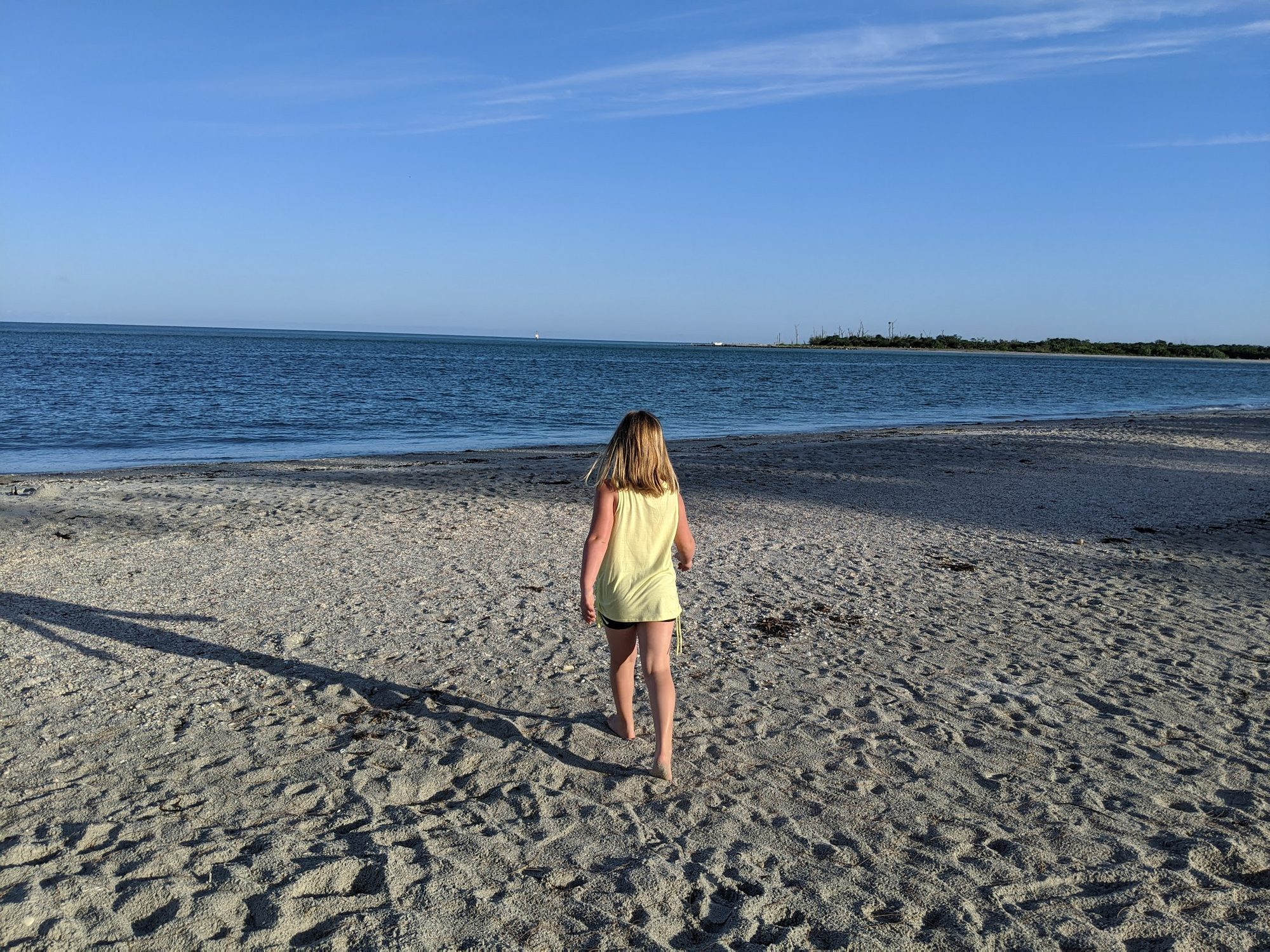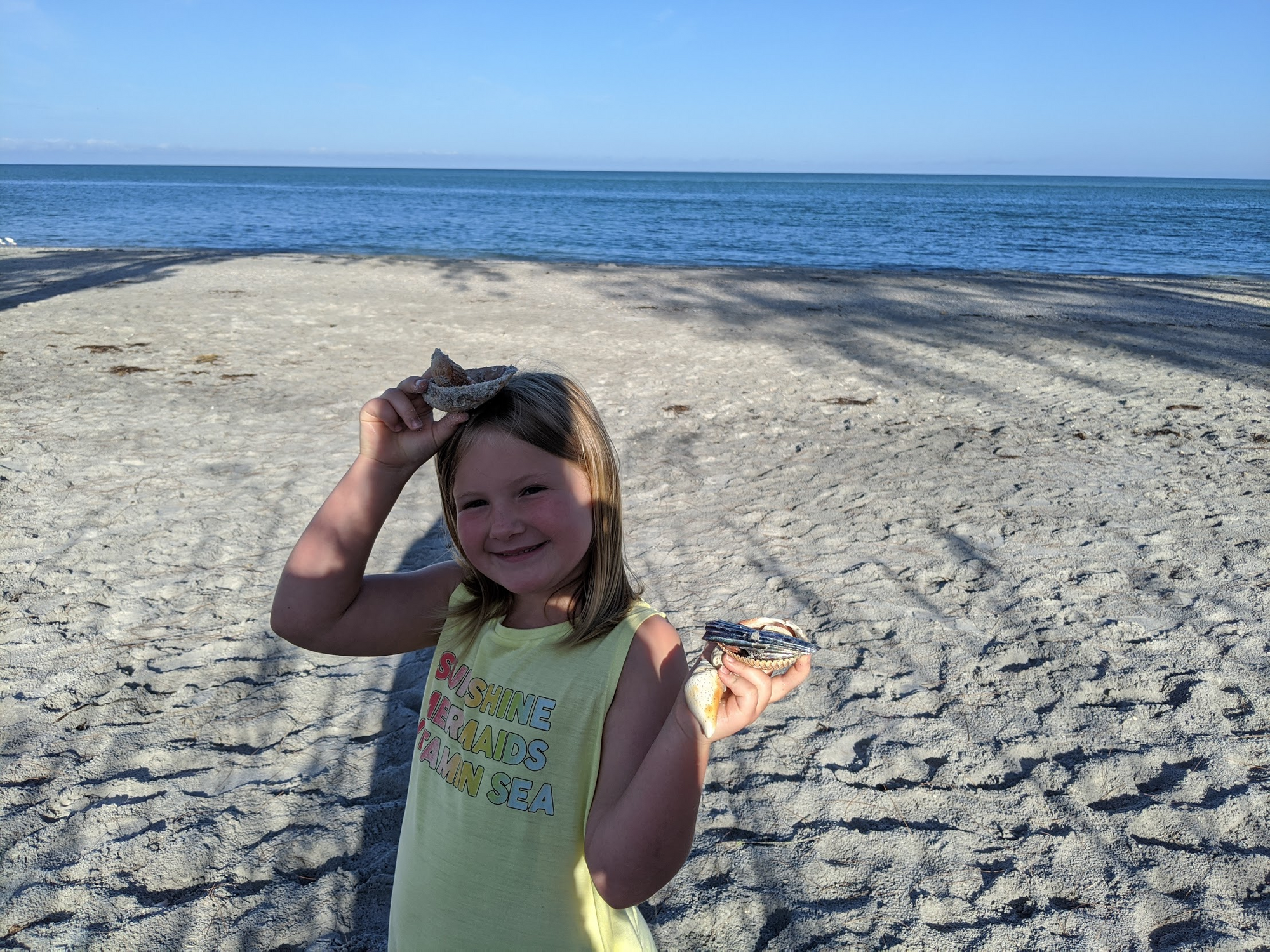 On our golf cart ride to the beach she found a snake and a crab.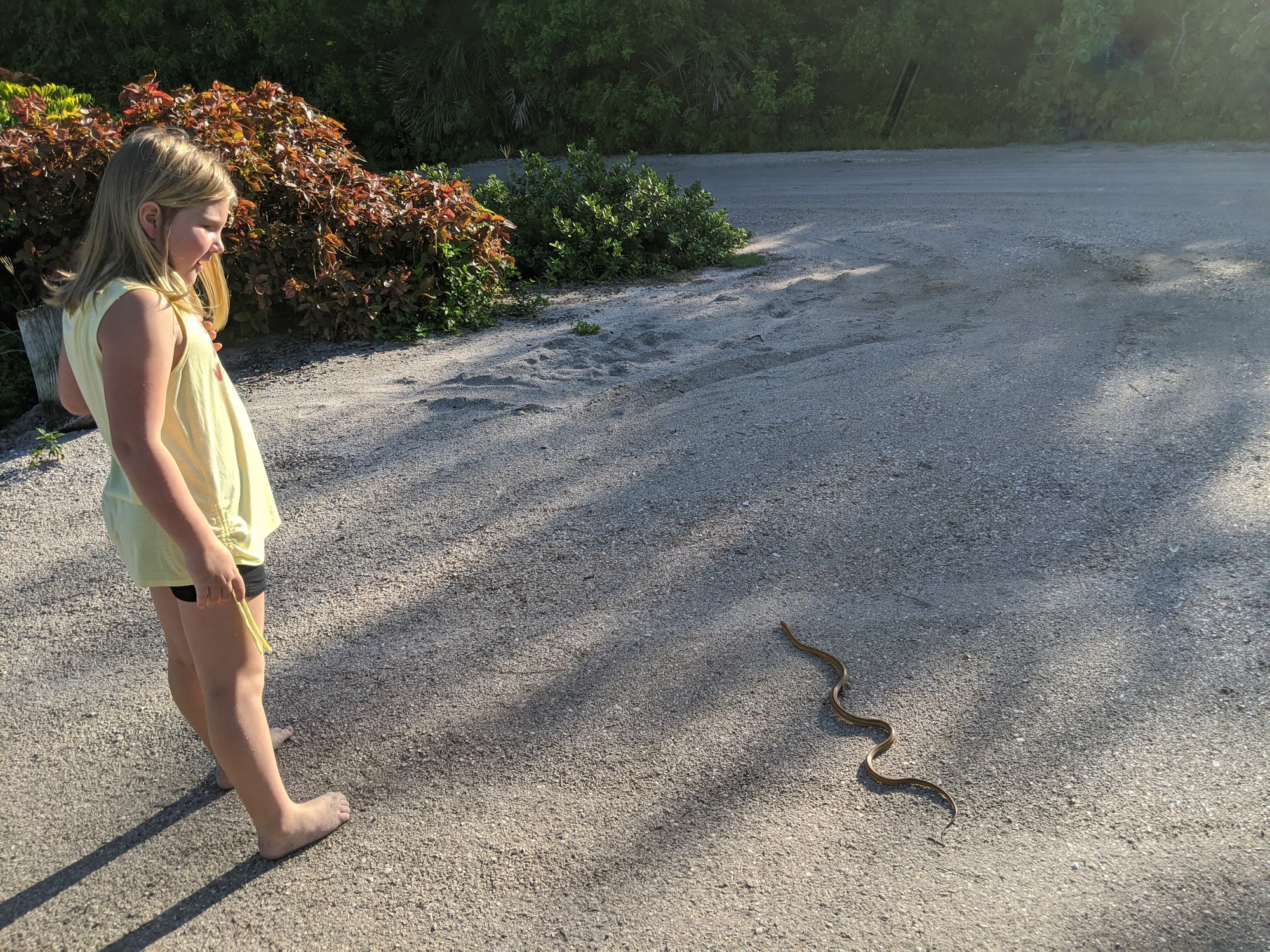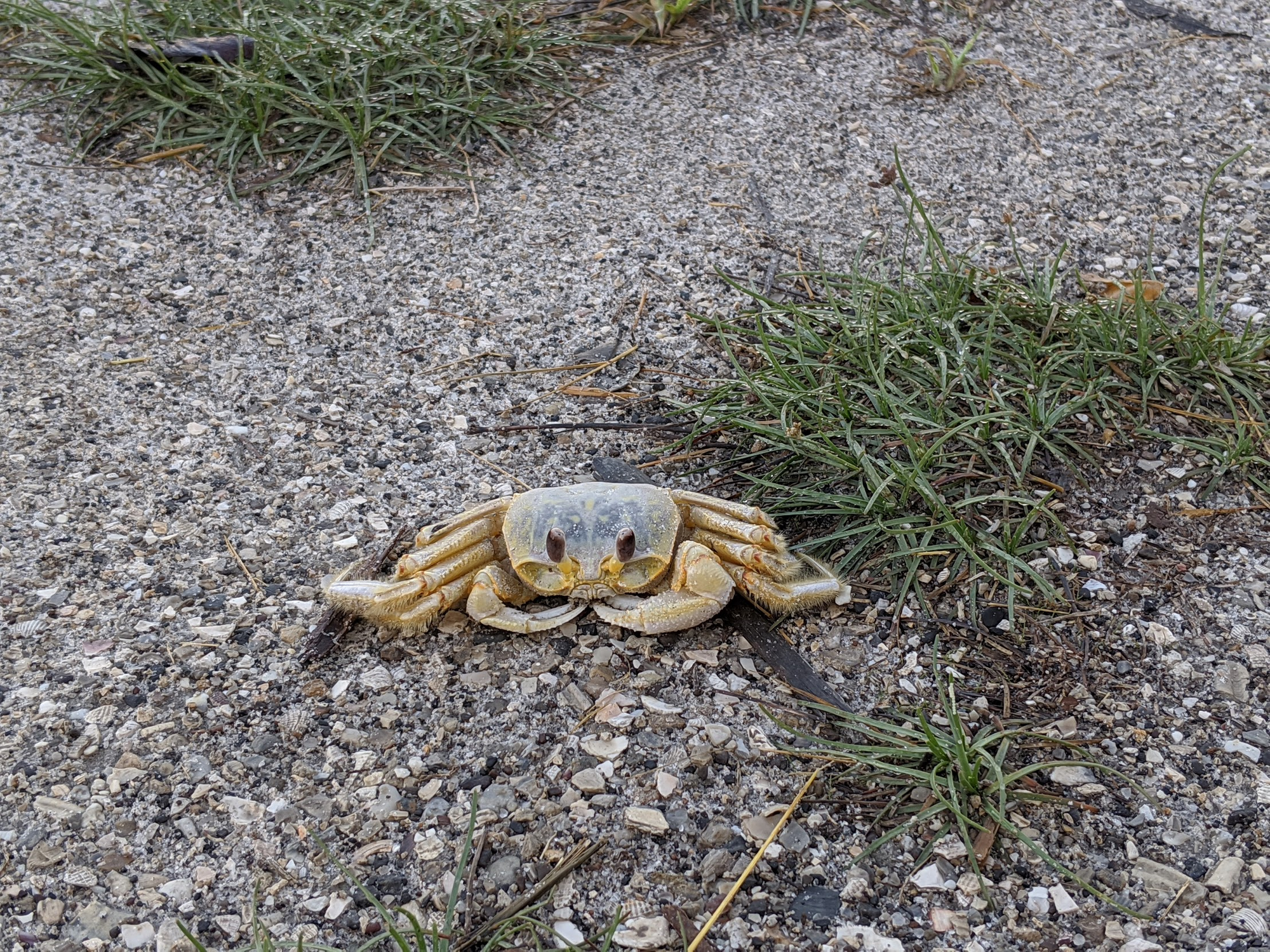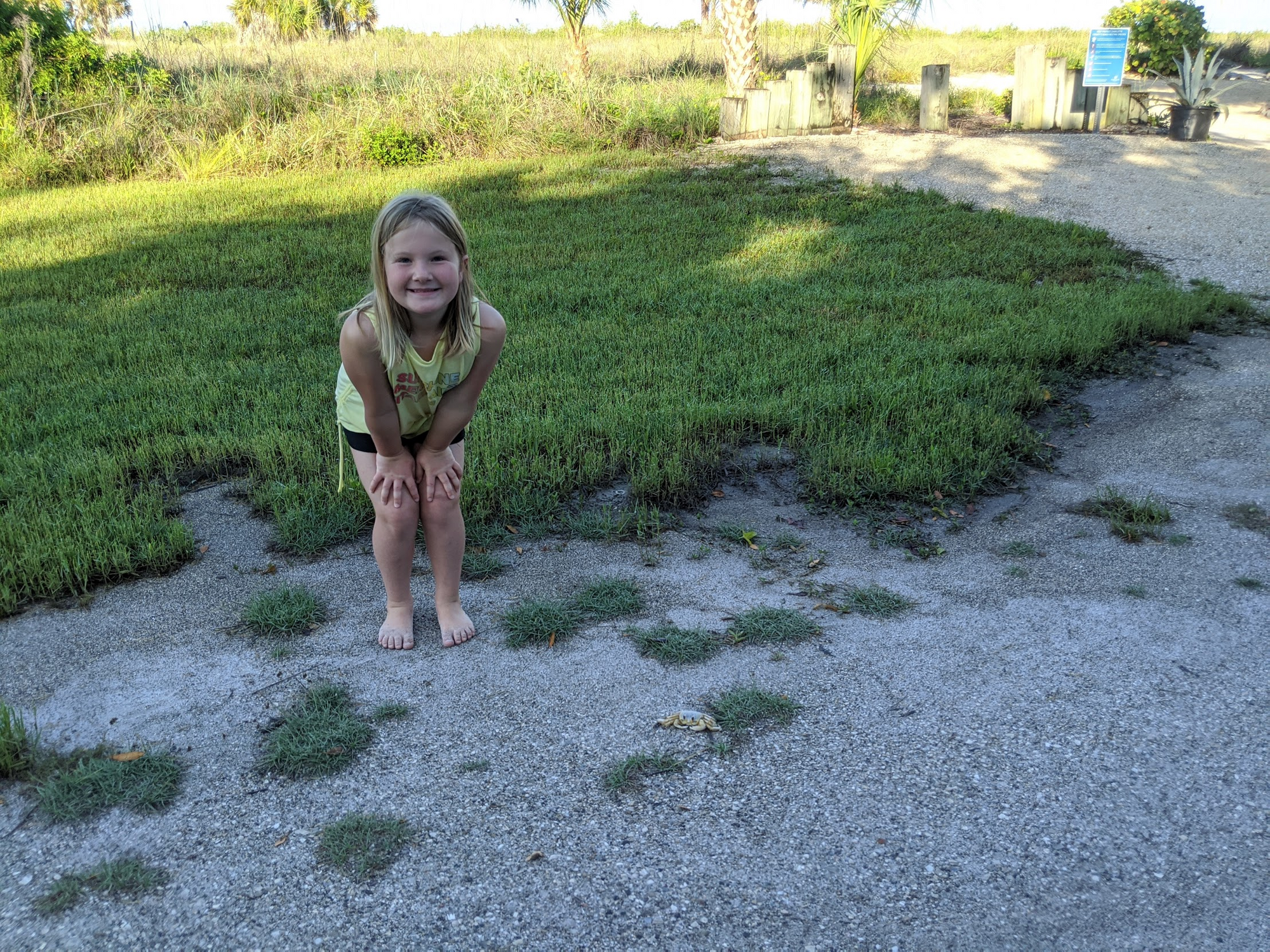 She was very excited to find an unbroken sand dollar!