valleyfair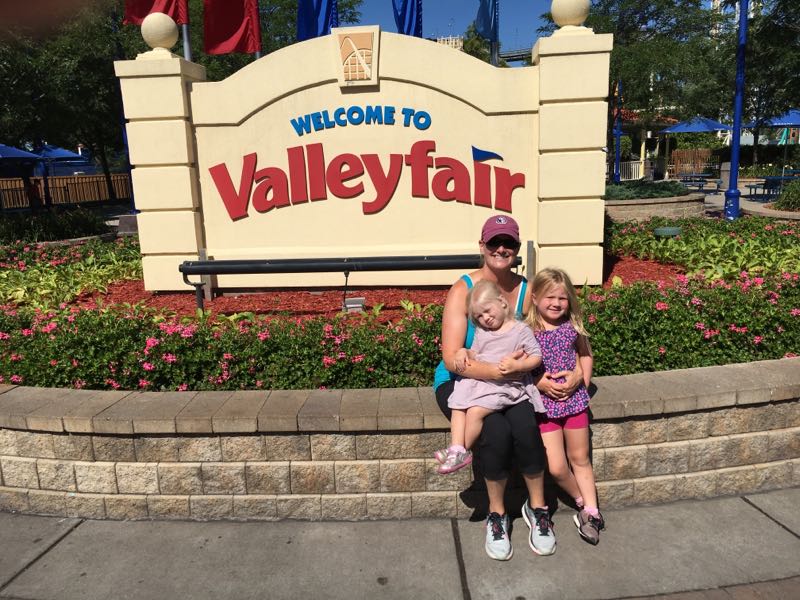 Today we made our annual visit to ValleyFair. 50% amusement park + 50% water park = 100% fun.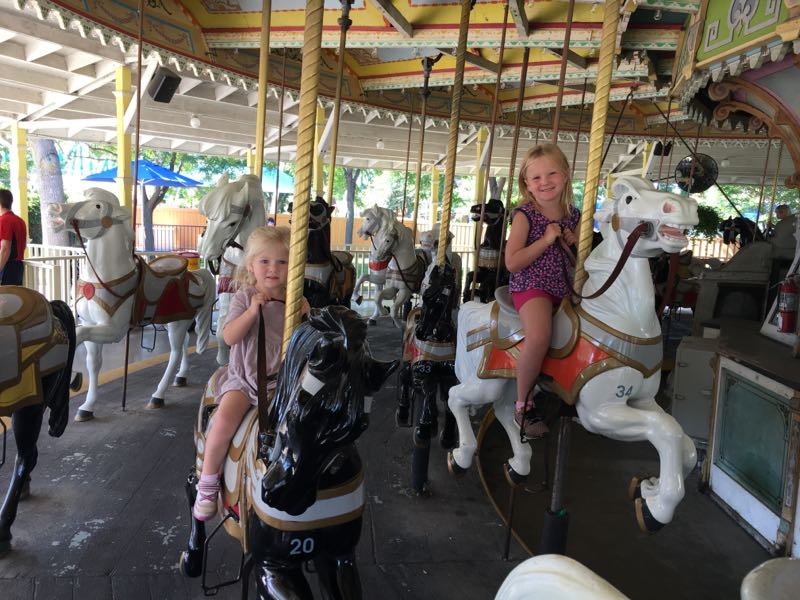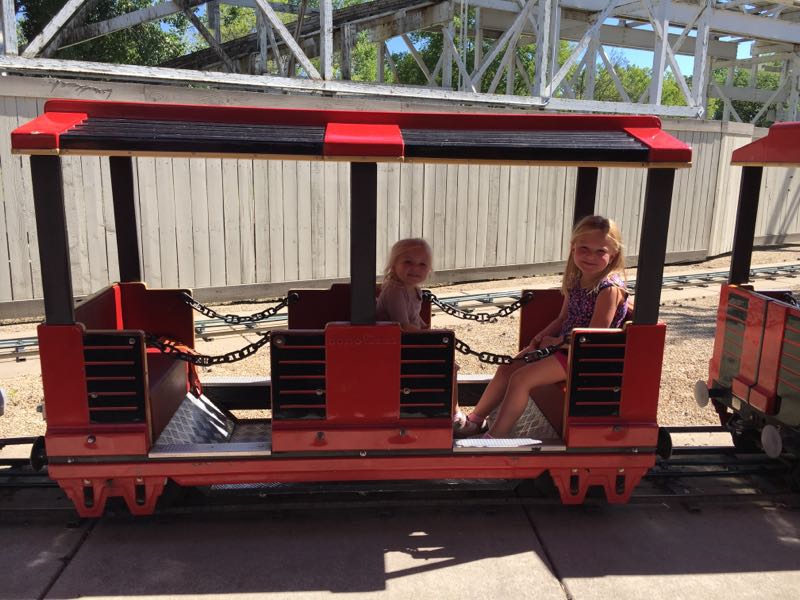 Poor Olivia. There were a bunch of rides that she couldn't ride because she's not 36 inches tall. If this was Emma at 2 and a half she'd be plenty tall enough for the rides. Better luck next year Olivia!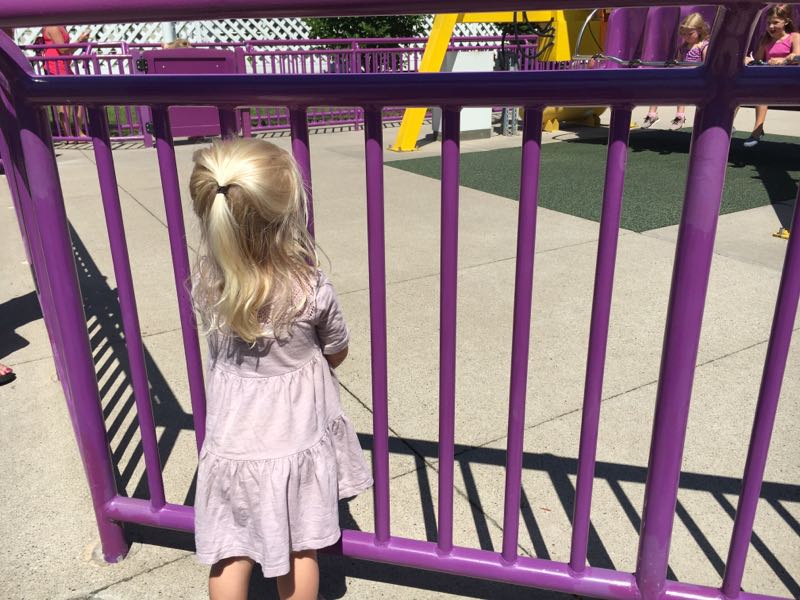 We found a handful of rides that Olivia could ride and even a couple she could ride by herself or with Emma. Most of these she wanted to do over and over again.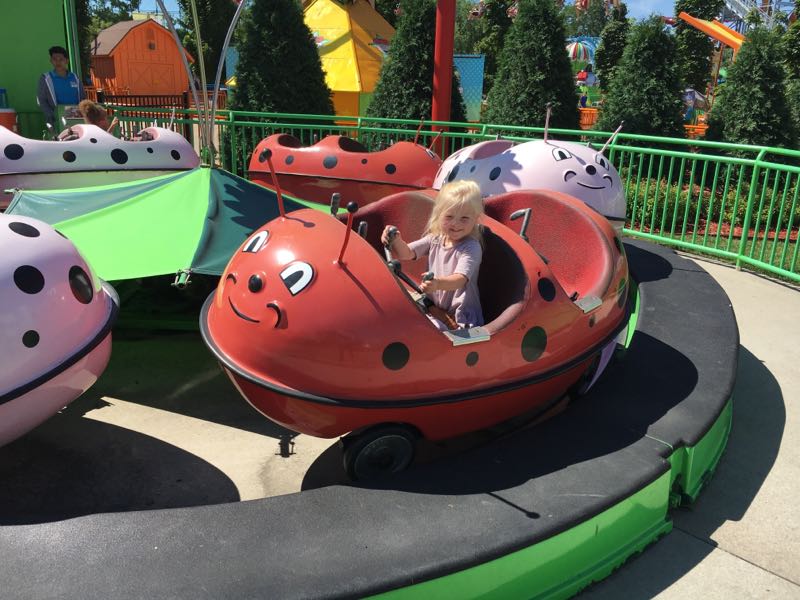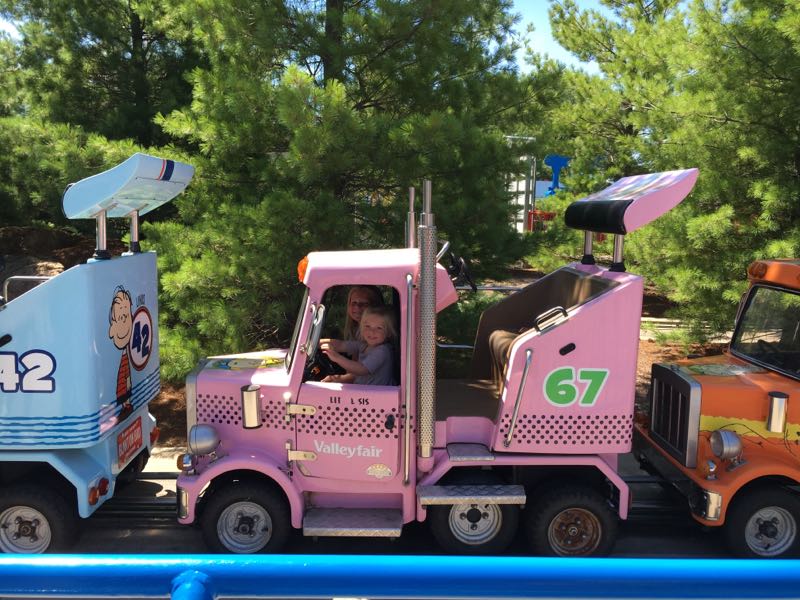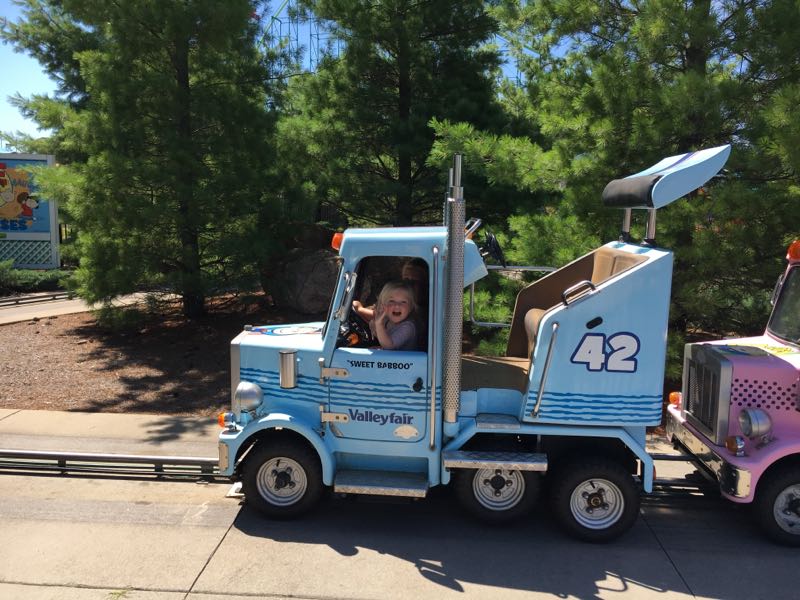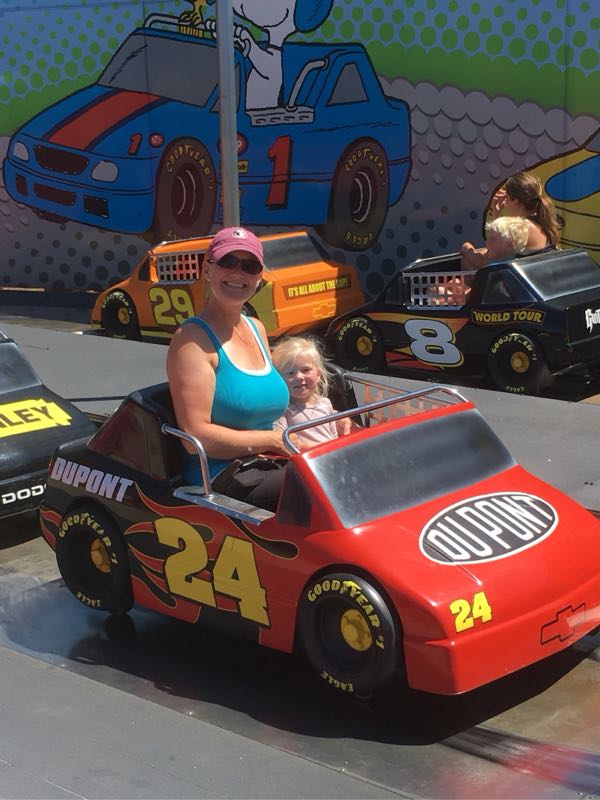 By the look on her face this roller coaster may have been her favorite.
After lunch it was time for the water park.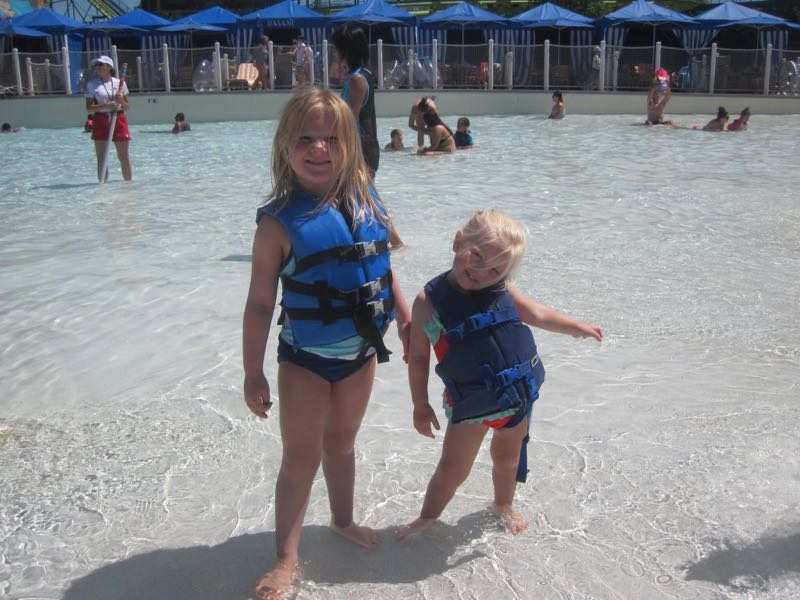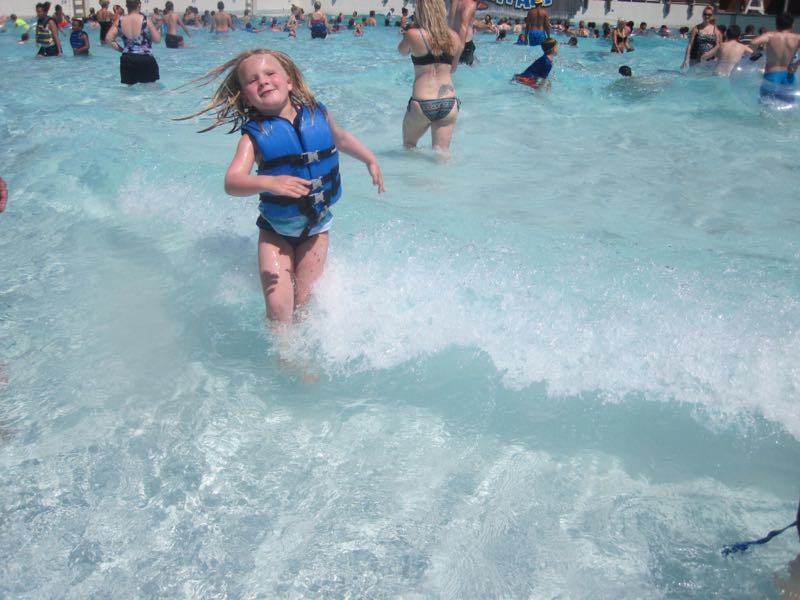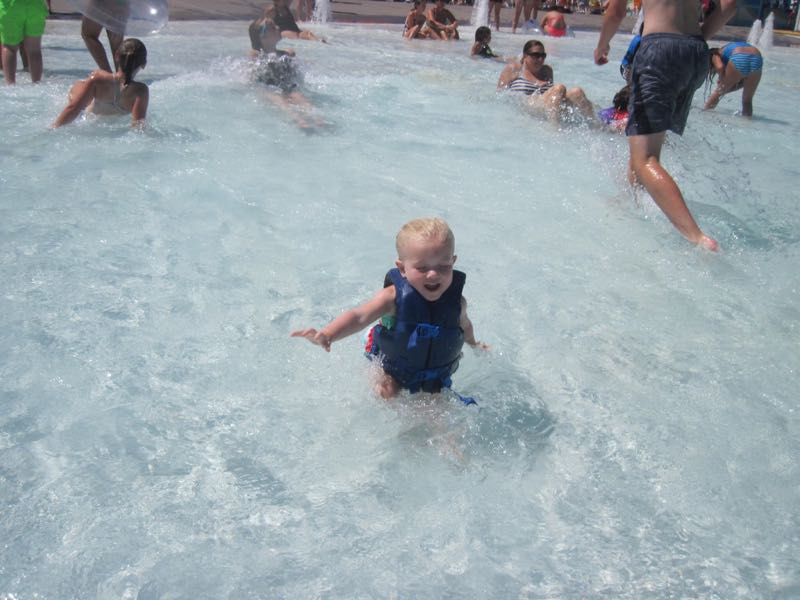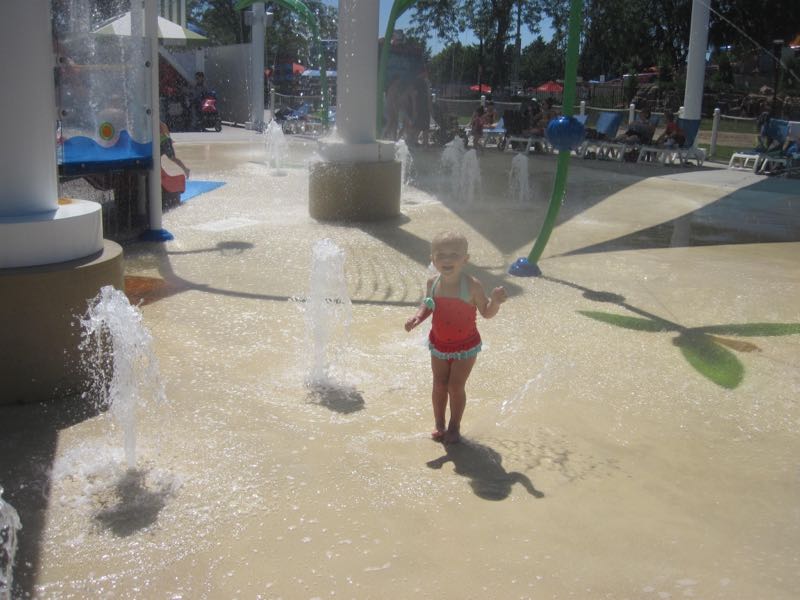 It was an exhausting 6 hour day, which meant a very quiet 30 minute drive home.