diving boards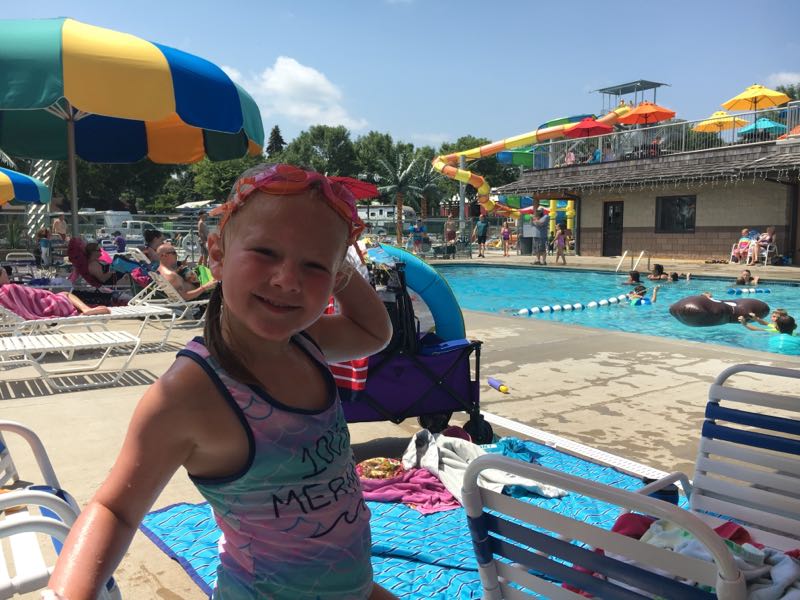 The pool at the campground has two diving boards. I knew it would go one of two ways when Emma asked to try it - (1) she would hate it, or (2) she wouldn't stop jumping.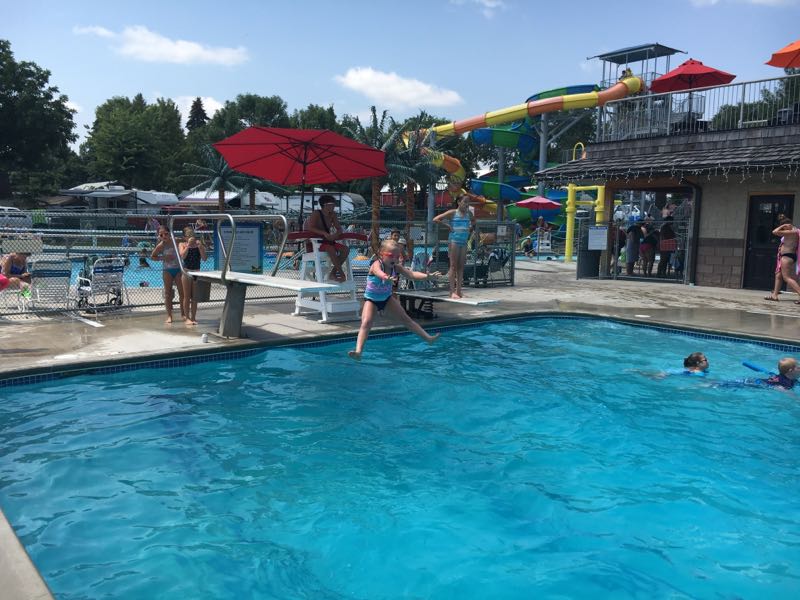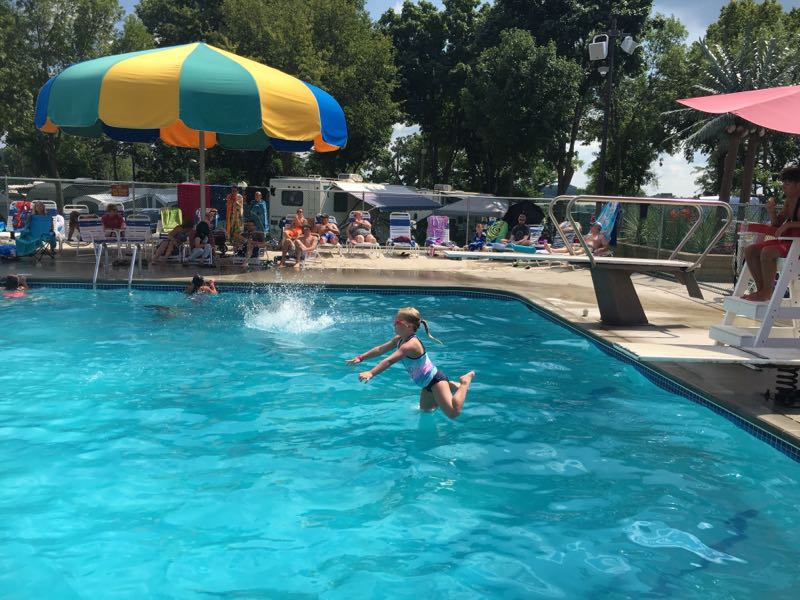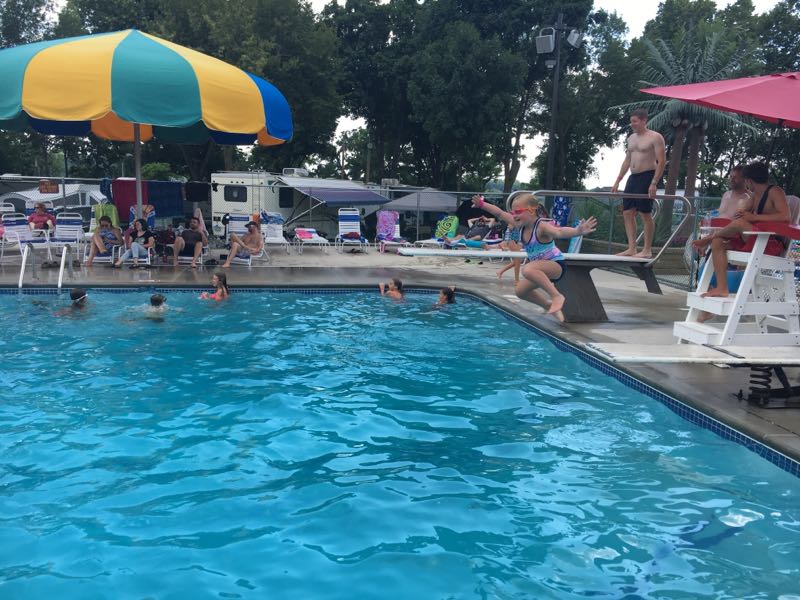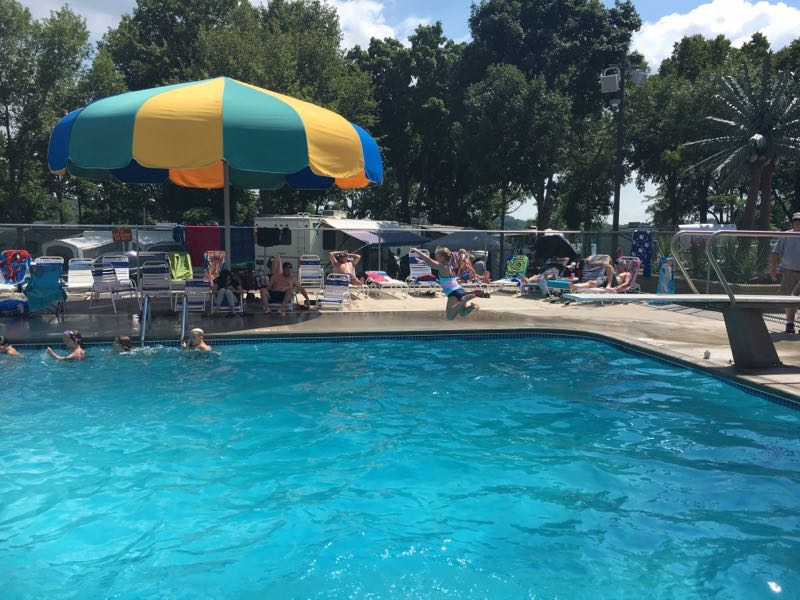 She also loves the blue and green water slide.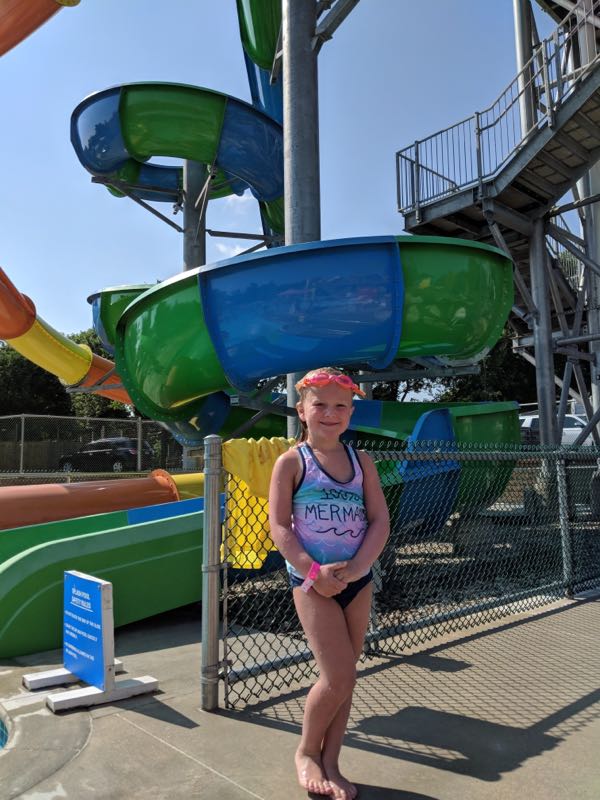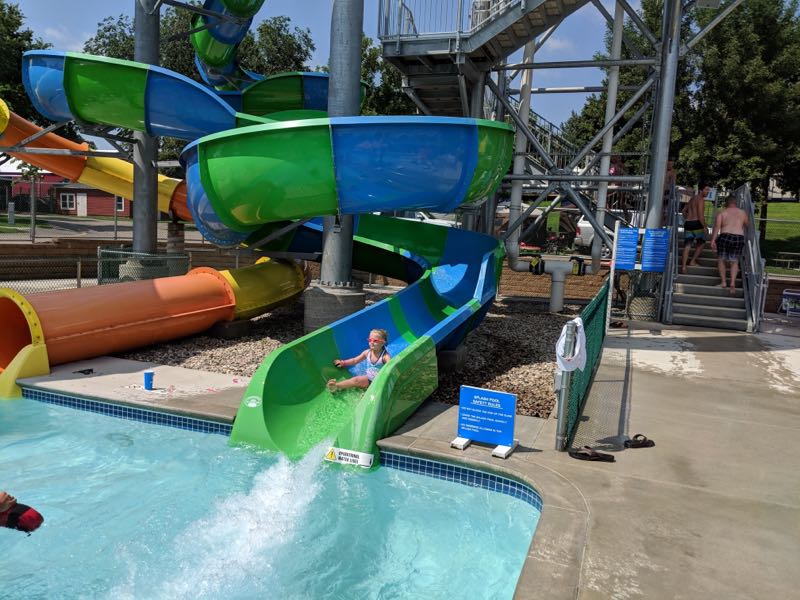 This morning we took a break from swimming to go on a pony ride.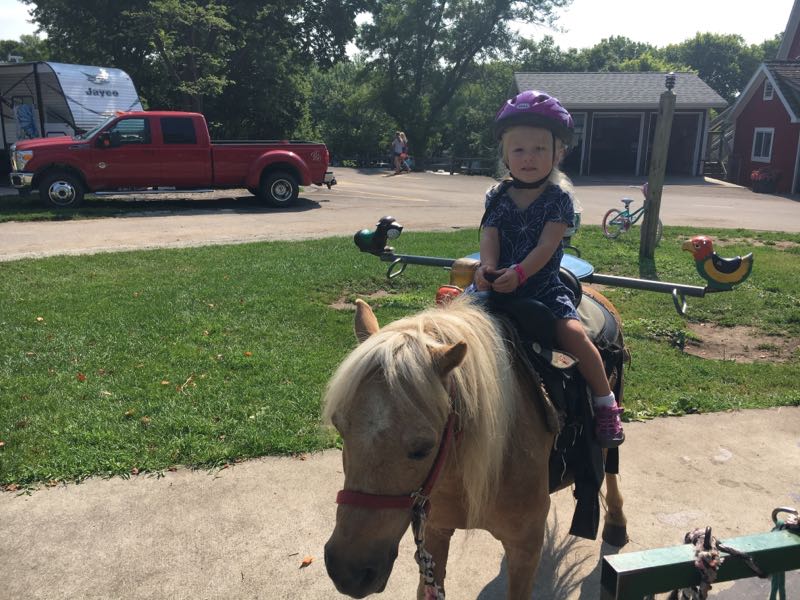 The day wouldn't be complete without ice cream! Emma really loves mint flavored anything, so it wasn't really a surprise when she chose mint flavored ice cream.