tubing and wagon ride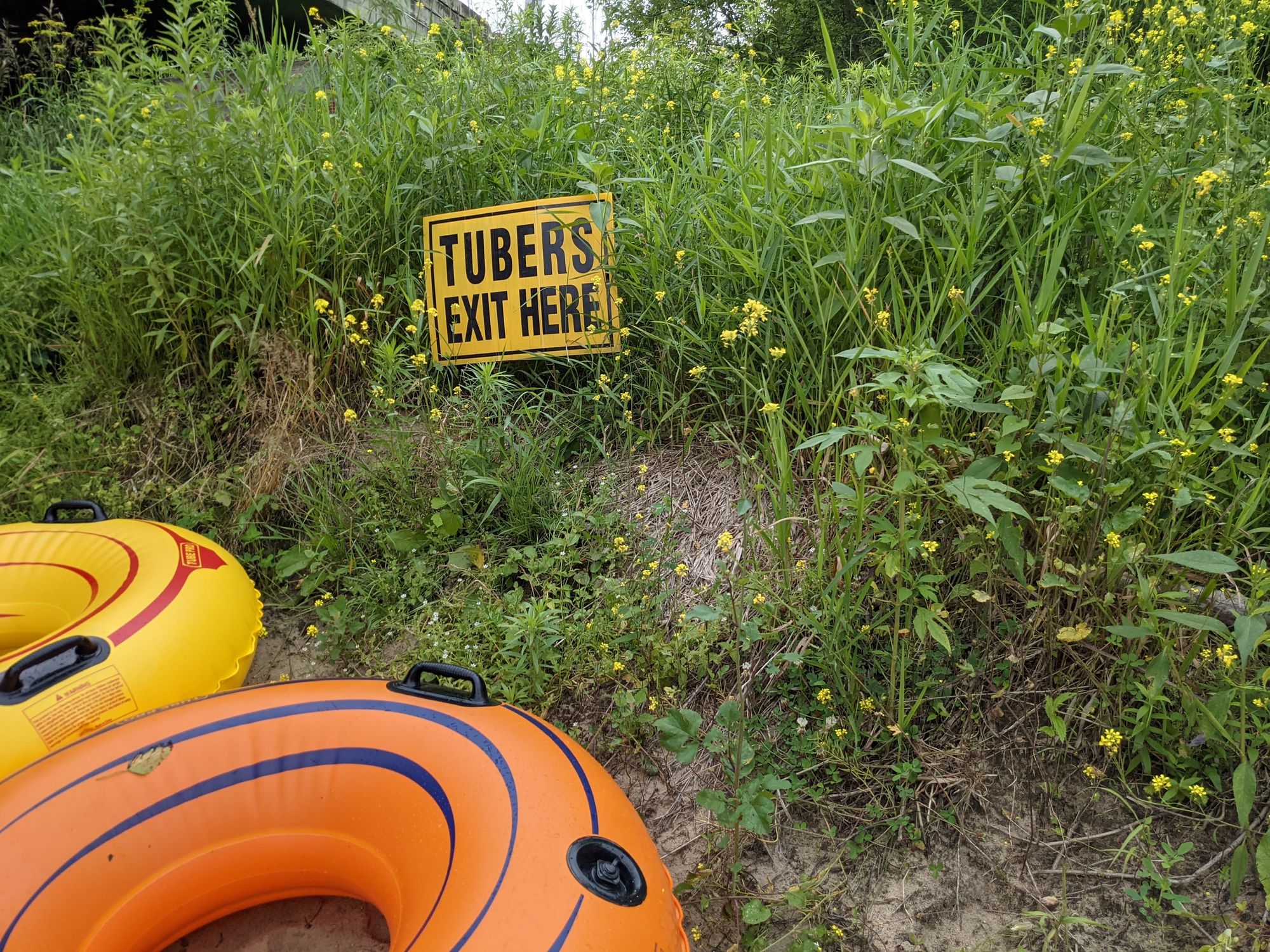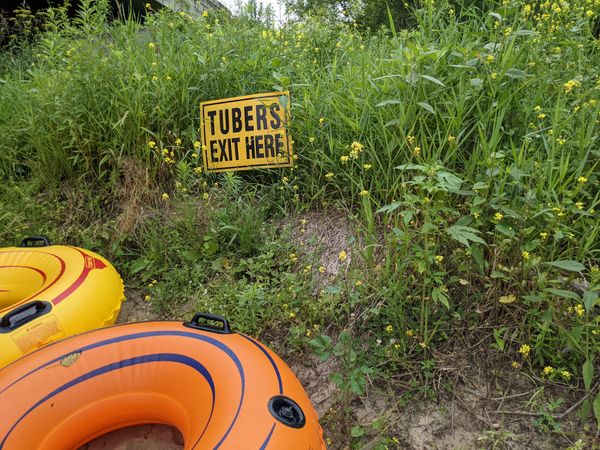 The weather forecast was not great today. Luckily it didn't end up raining, but it was overcast and not very hot all day. Didn't matter... Emma still insisted on going tubing down the river.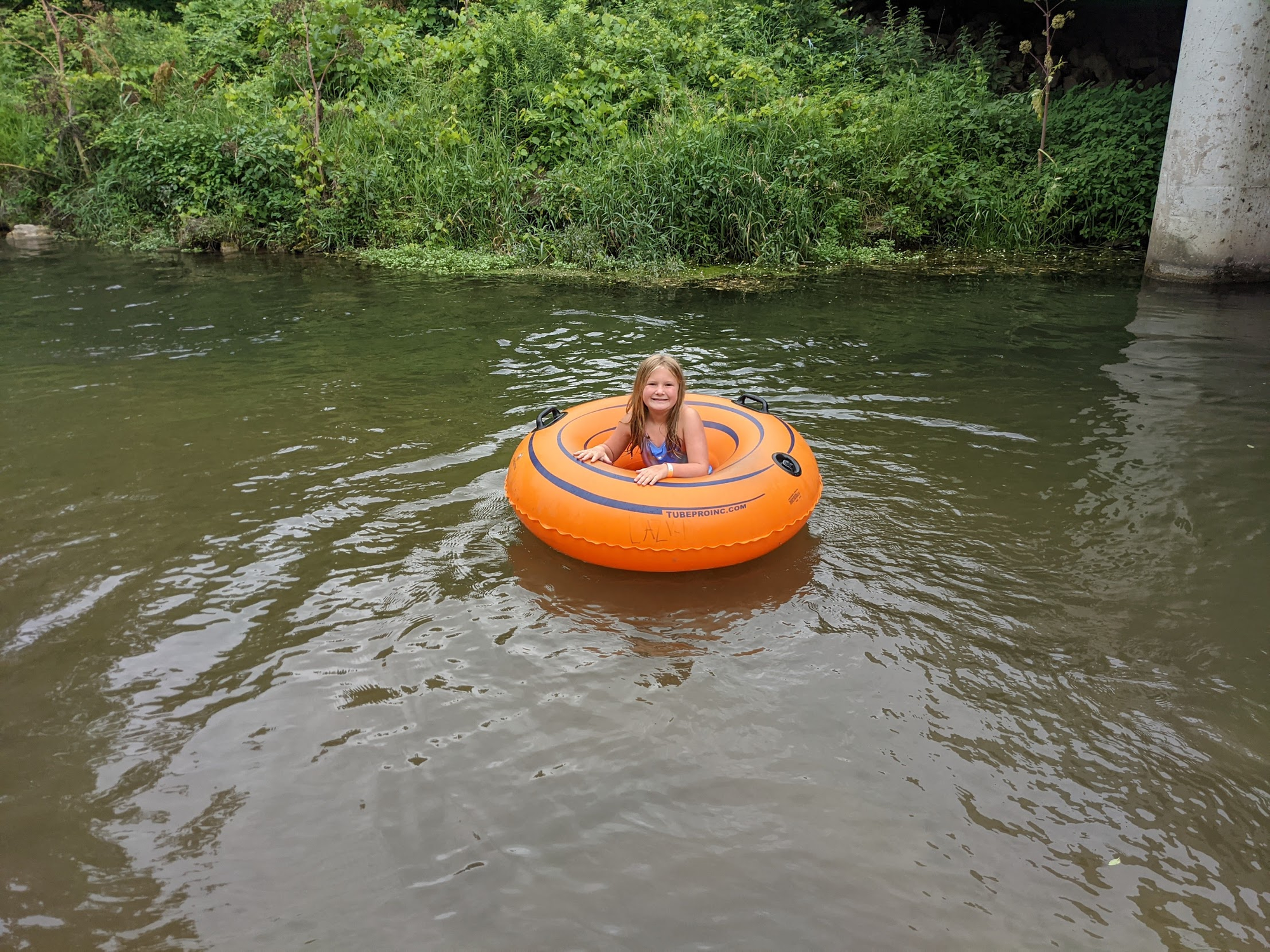 Tonight the campground did a wagon ride to the petting zoo, which was the same place where we did the trail ride yesterday.