Every Tuesday the Mall of America has Toddler Tuesday. There is entertainment, a craft and discounts for lunch. Emma only listened to the band for 15 minutes before she started begging to ride the carousel.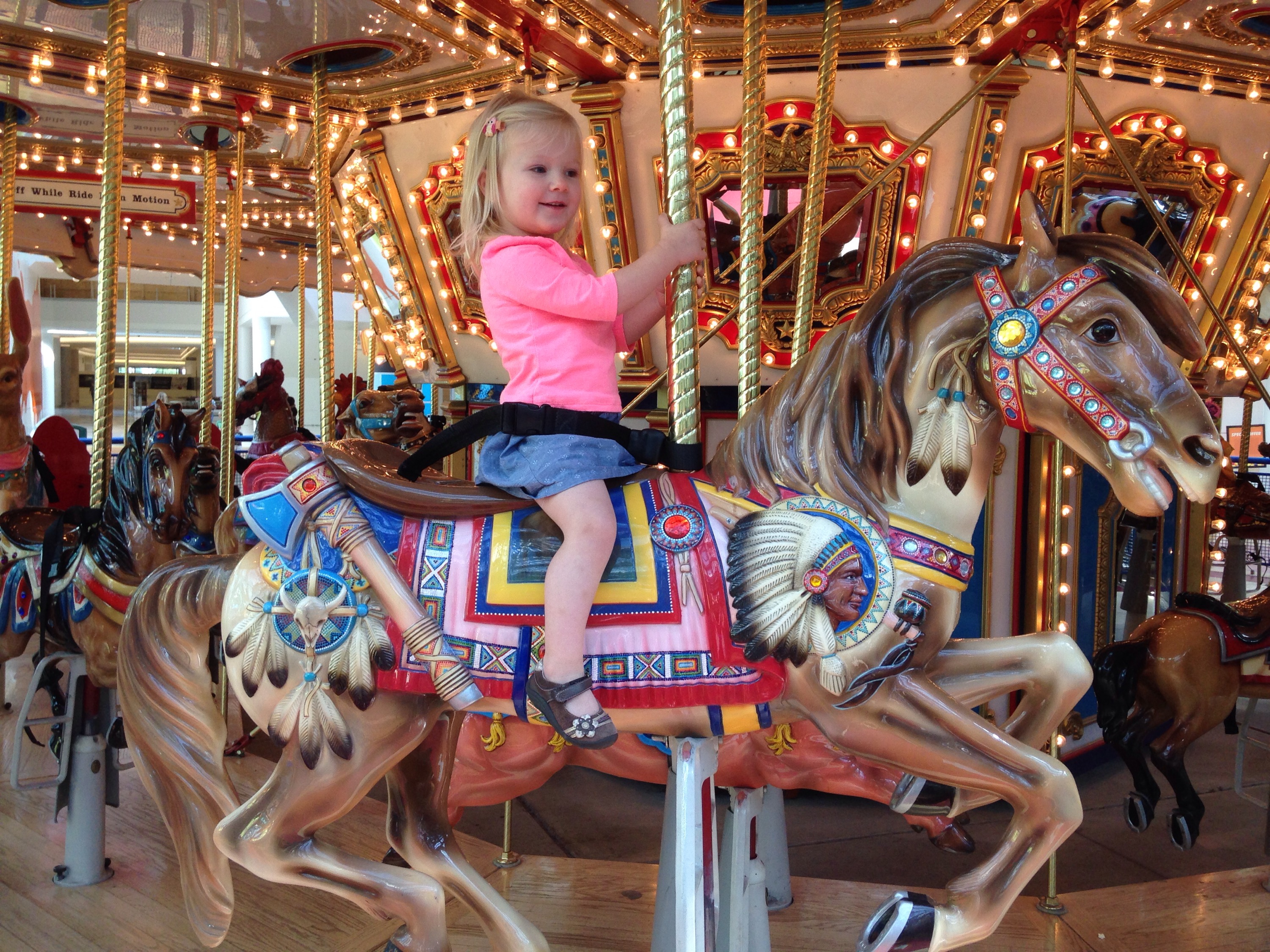 After the carousel we walked around the mall and visited the Nickelodeon store, the Disney store and another toy store.
After all the playing it was time for lunch.