On Friday we flew out to Texas for the weekend. We were a little nervous about how Emma was going to do on the plane… little did we know the 4 flights would be the least of our worries. Friday started out great with Emma all smiles at the airport.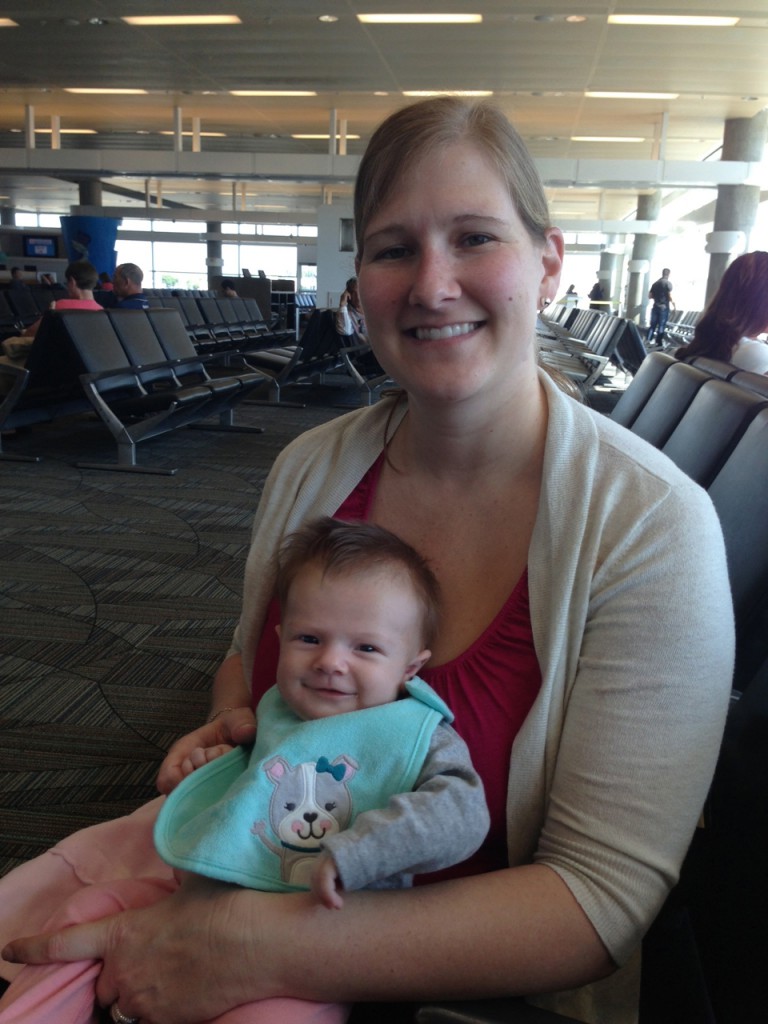 On both flights out to Texas she ate, slept and laughed at random objects on the plane. When we landed in Texas we high fived at our traveling success.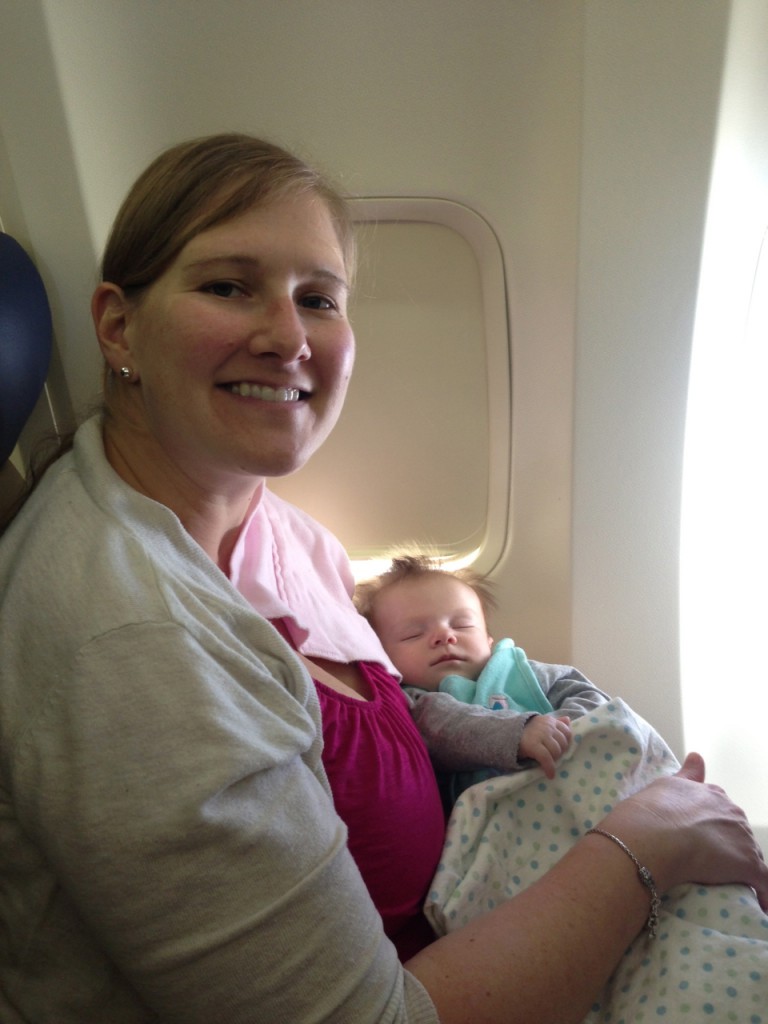 Saturday looked like this… all.day.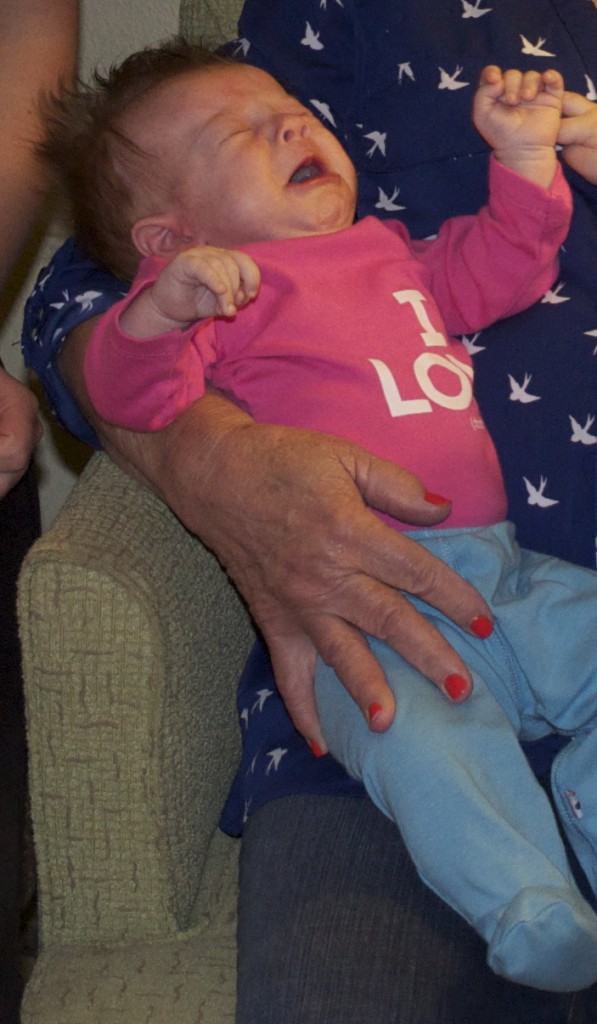 It was just one thing after the other that led to a miserable day – She was up every hour on Friday night. Missed her Saturday morning nap. Peed through three layers of the cutest outfit ever ( which I didn't get a picture of ). Refused to nap all day. Her and I spent pretty much the entire day in the hotel room. It was a total disaster.
After a good nights sleep on Saturday night she was back to normal. She did awesome on both our flights home. More high fives all around.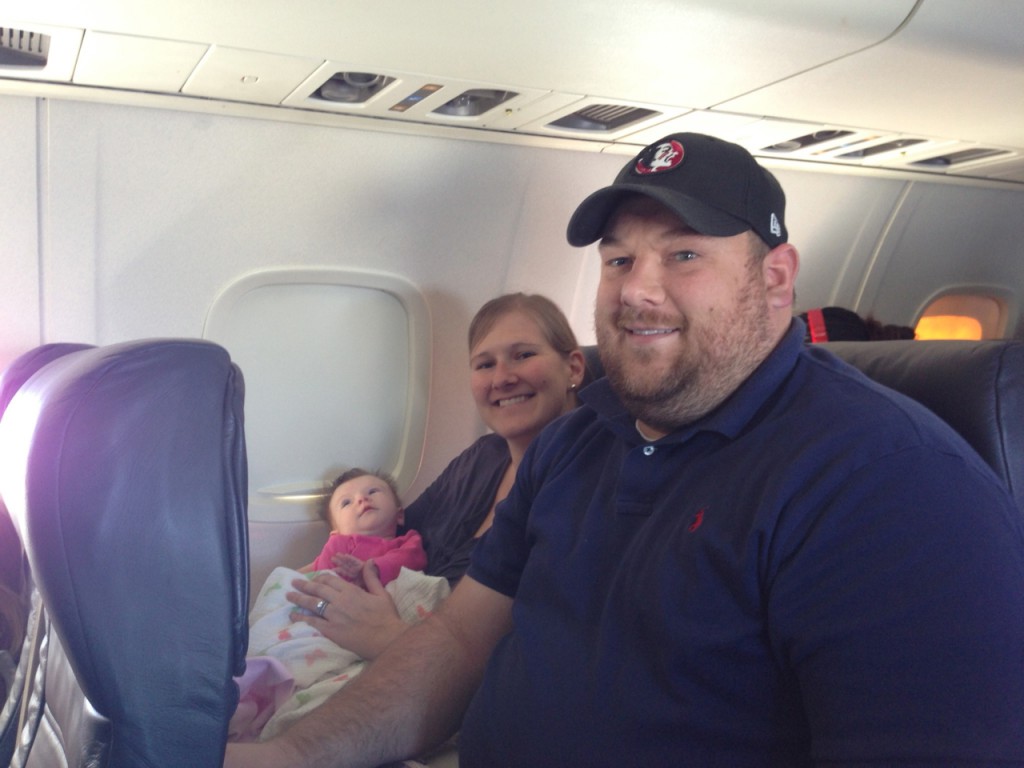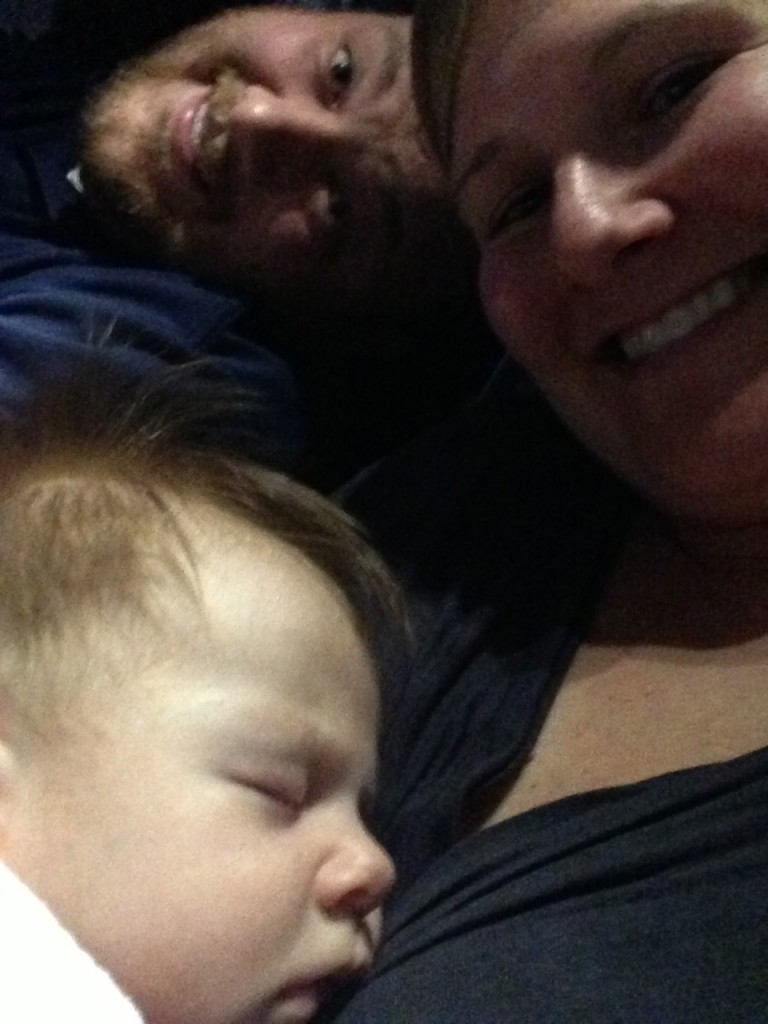 After another good nights sleep… in her own bed.