there she goes...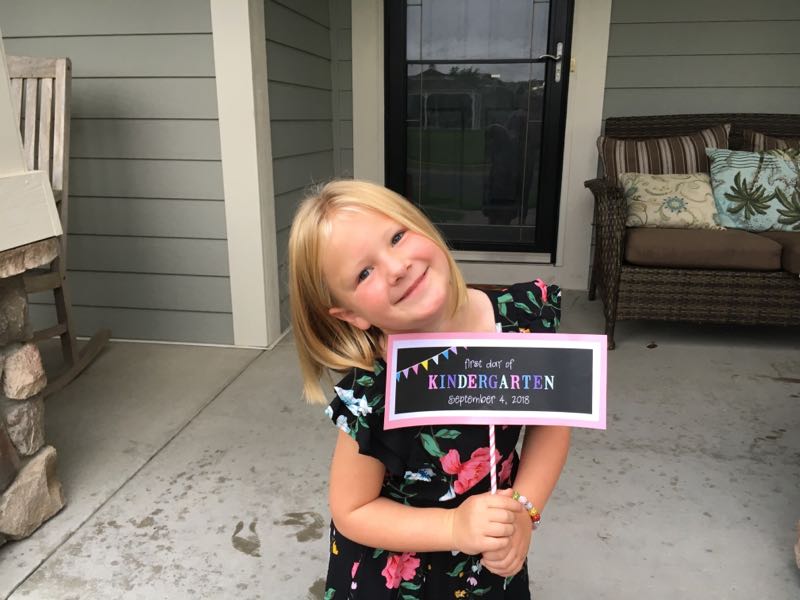 Just like that we have a kindergartener!

She spent part of her morning admiring her outfit choice in the mirror.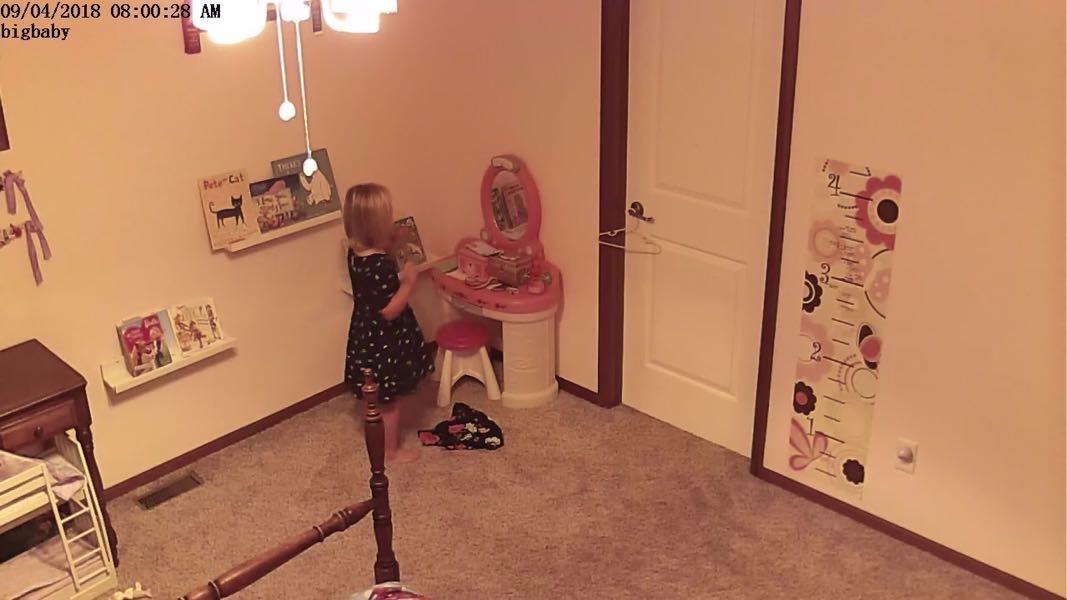 Asked how much longer until the bus got here while she posed for pictures.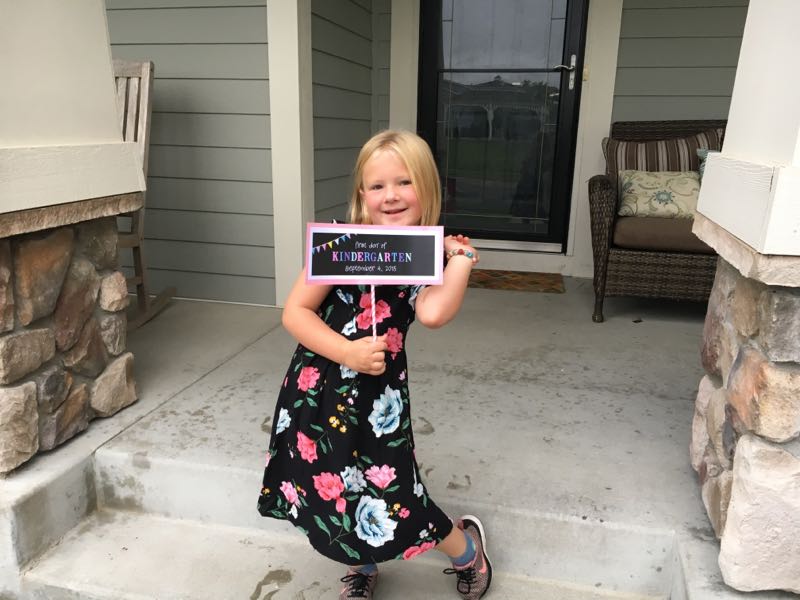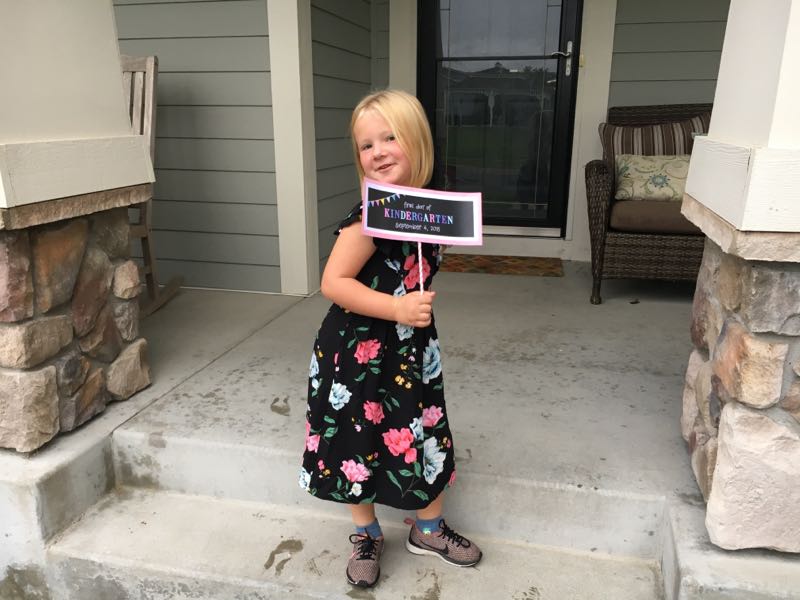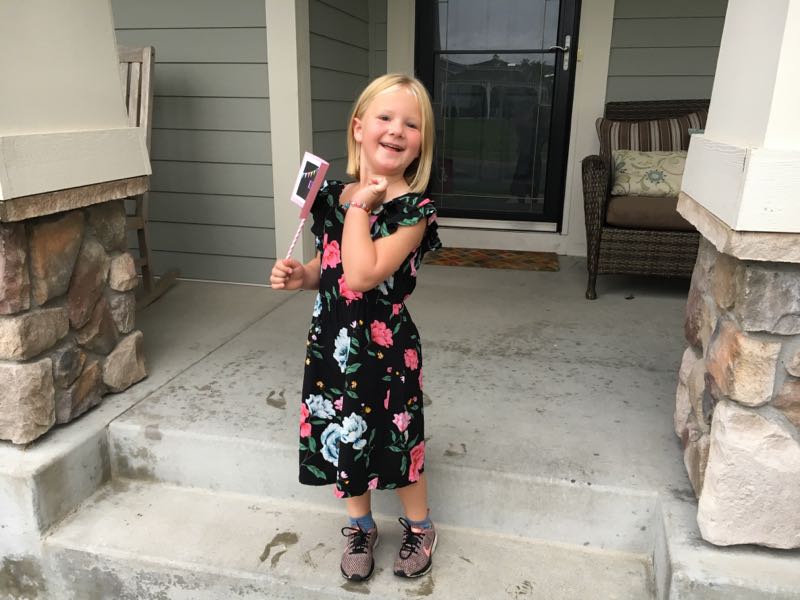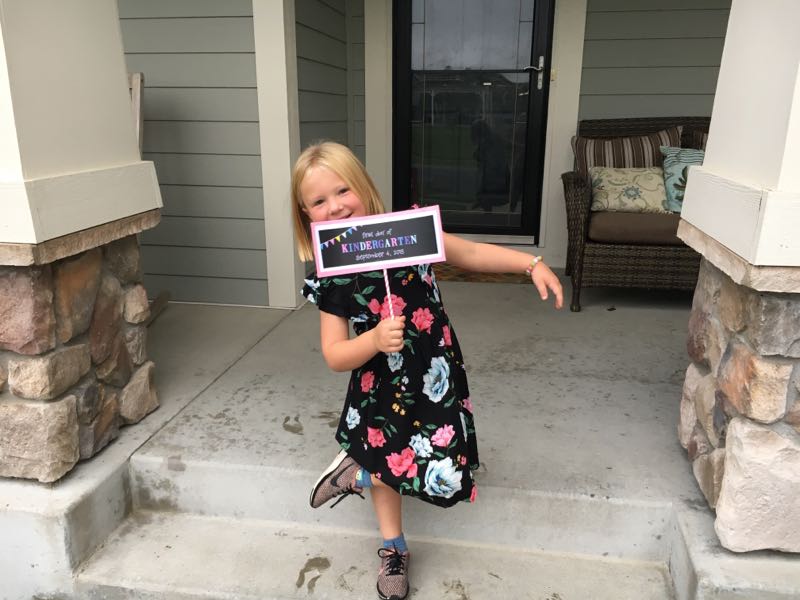 Waited for the bus with a bunch of neighborhood kids.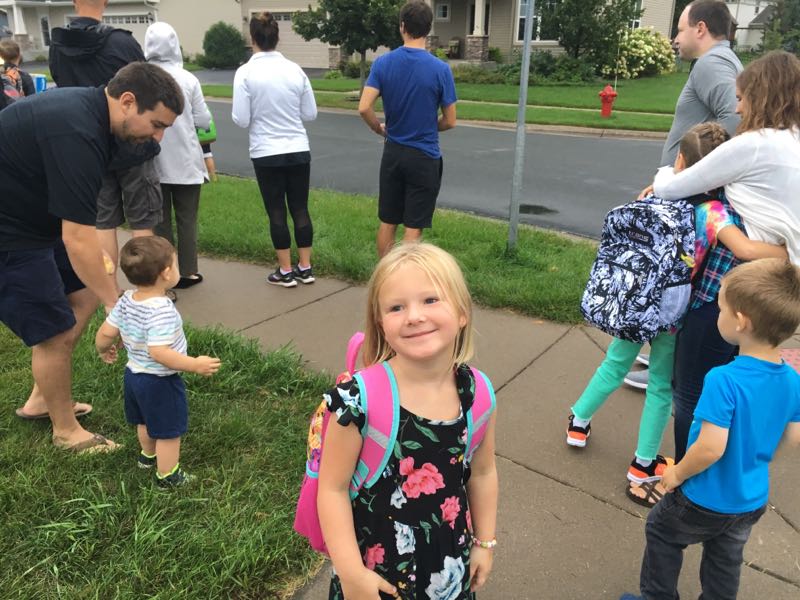 Then she was off to school. Waving with the biggest smile on her face while the bus drove away.