One of the must have fair foods at the top of our list was Sweet Martha's bucket of chocolate chip cookies.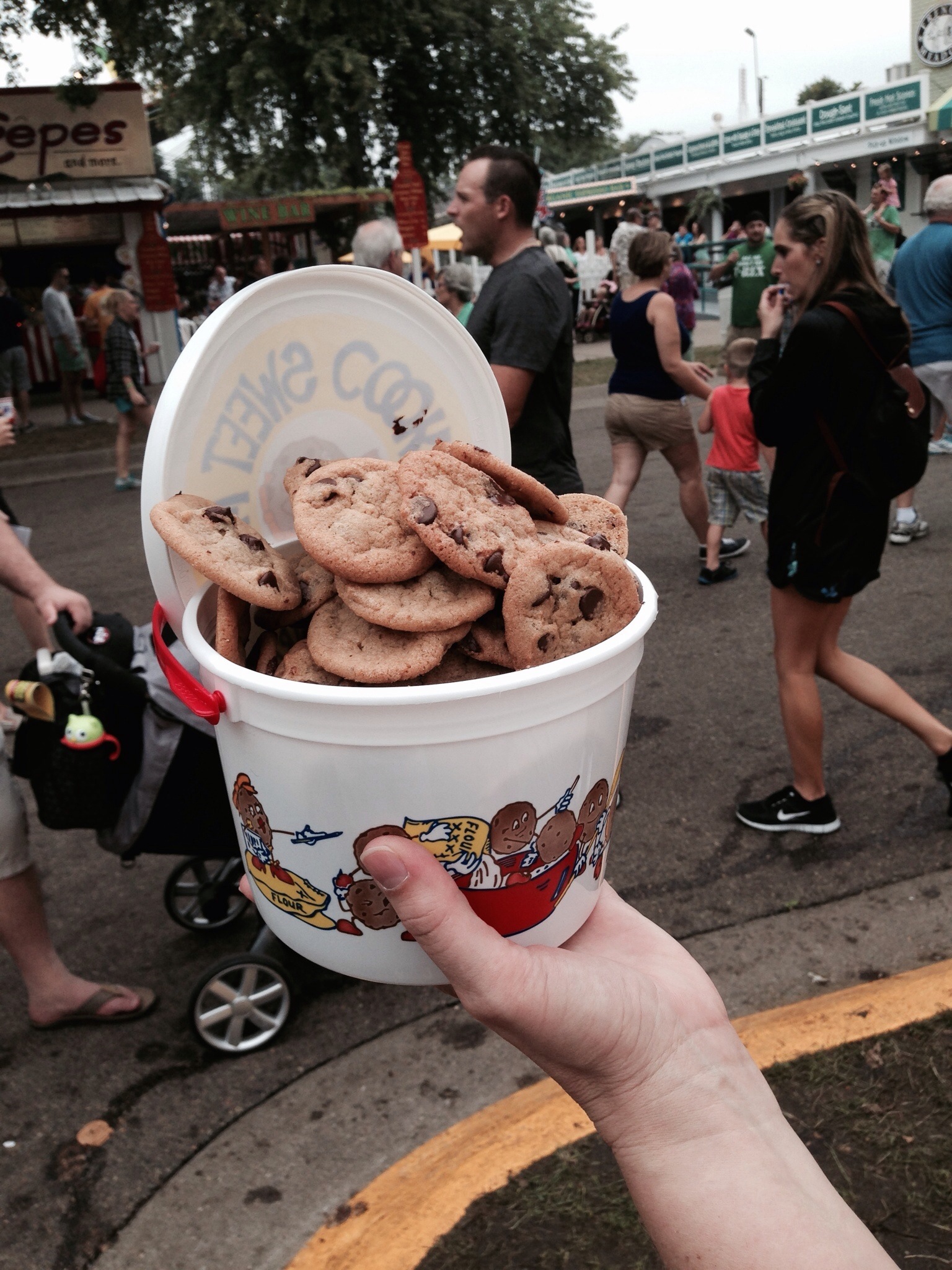 After the cookies were gone I really had no use for the bucket. I figured I'd put it in the playroom since it has a lid and as you know, Emma loves lids. I had no idea the bucket would become her favorite hat.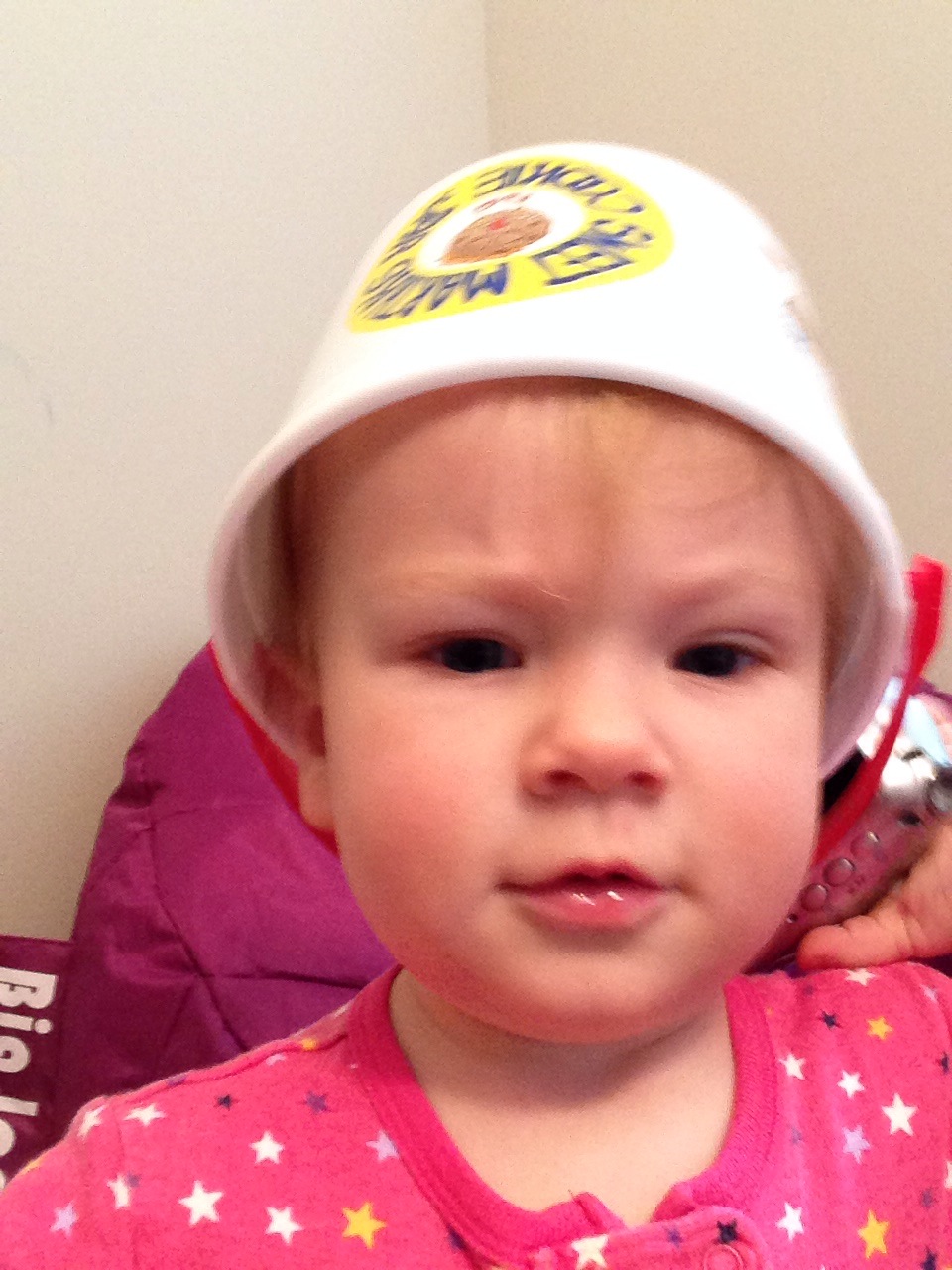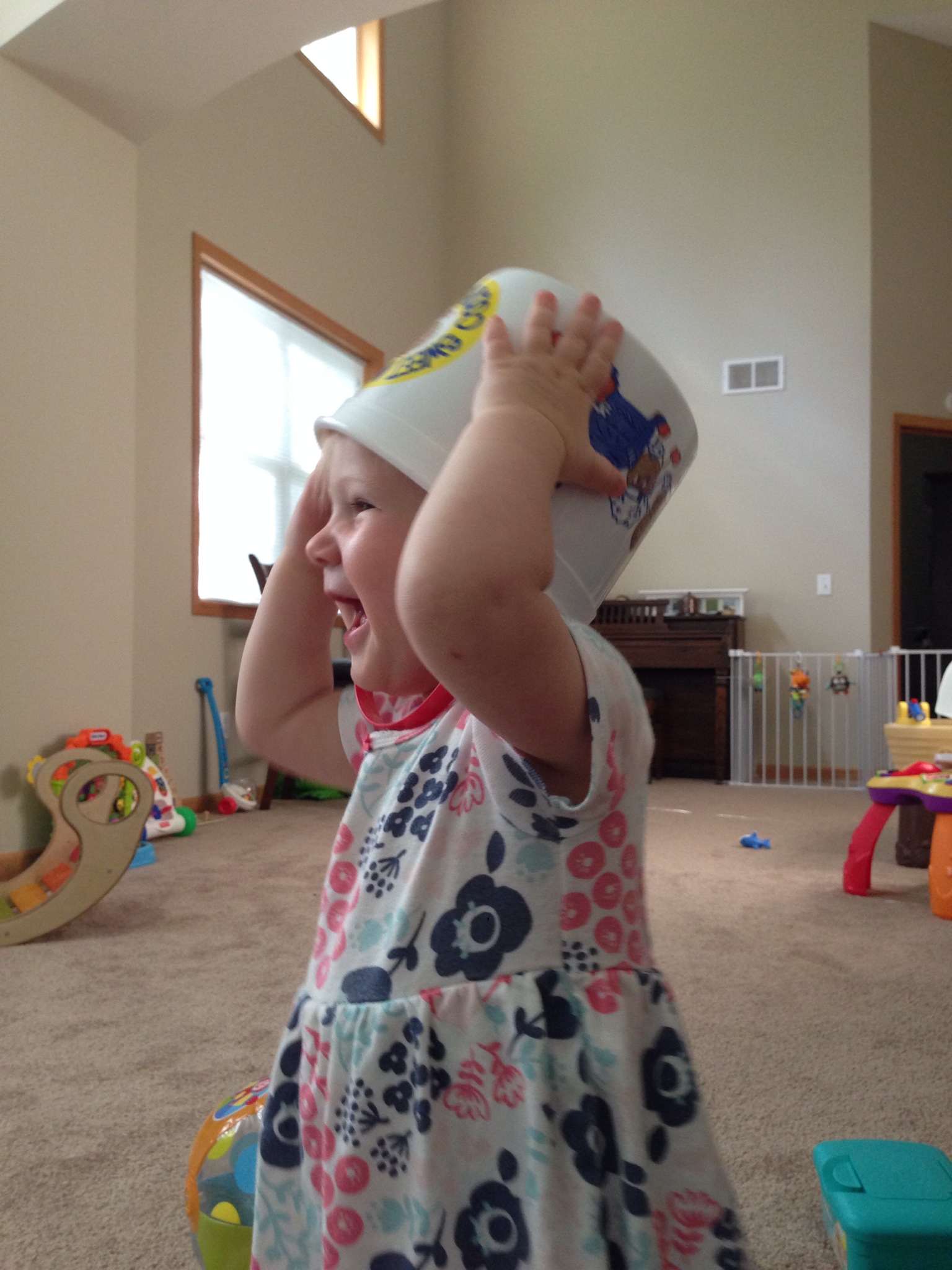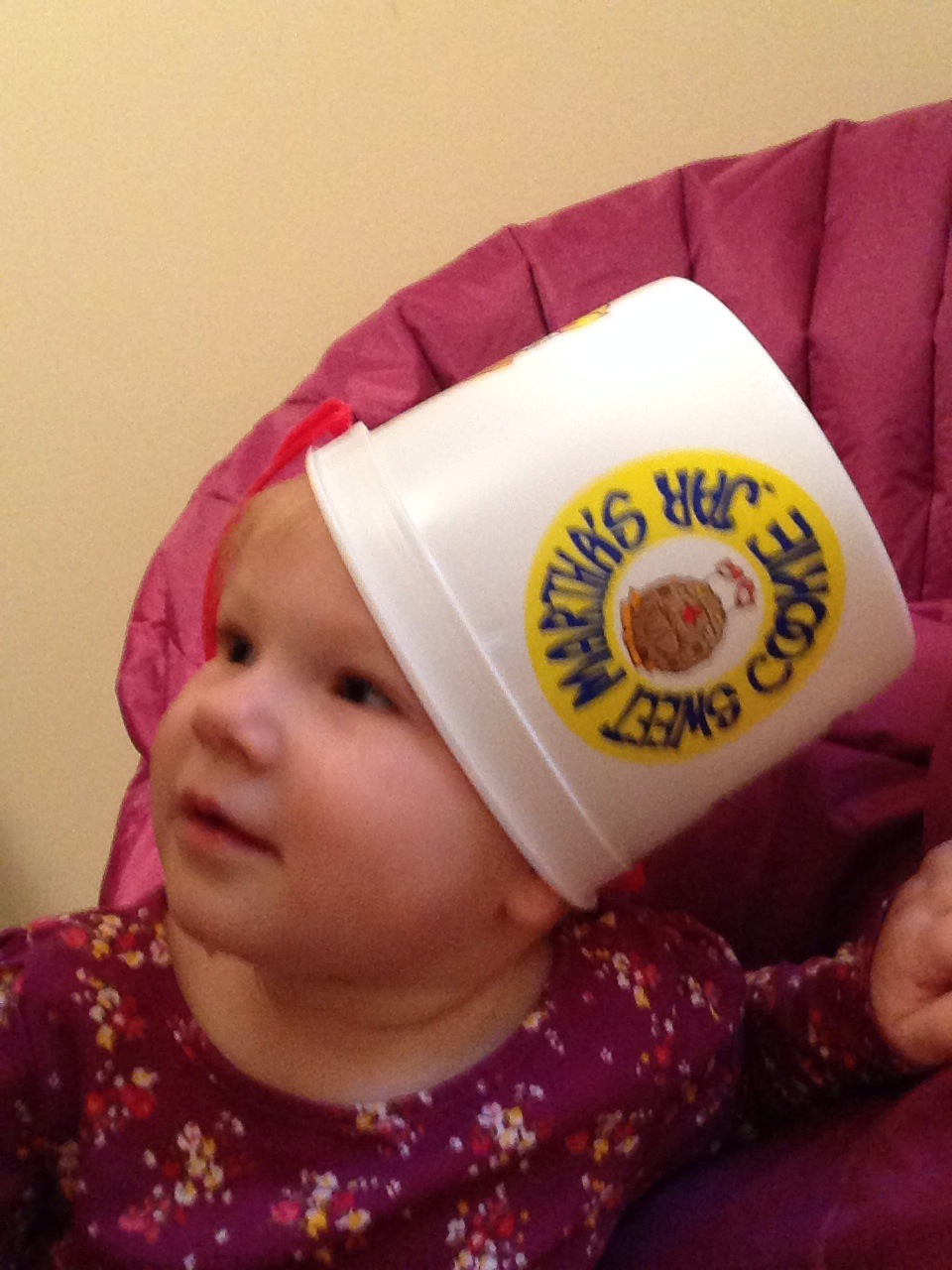 Yesterday she wanted to wear it in the car on the way to Sam's.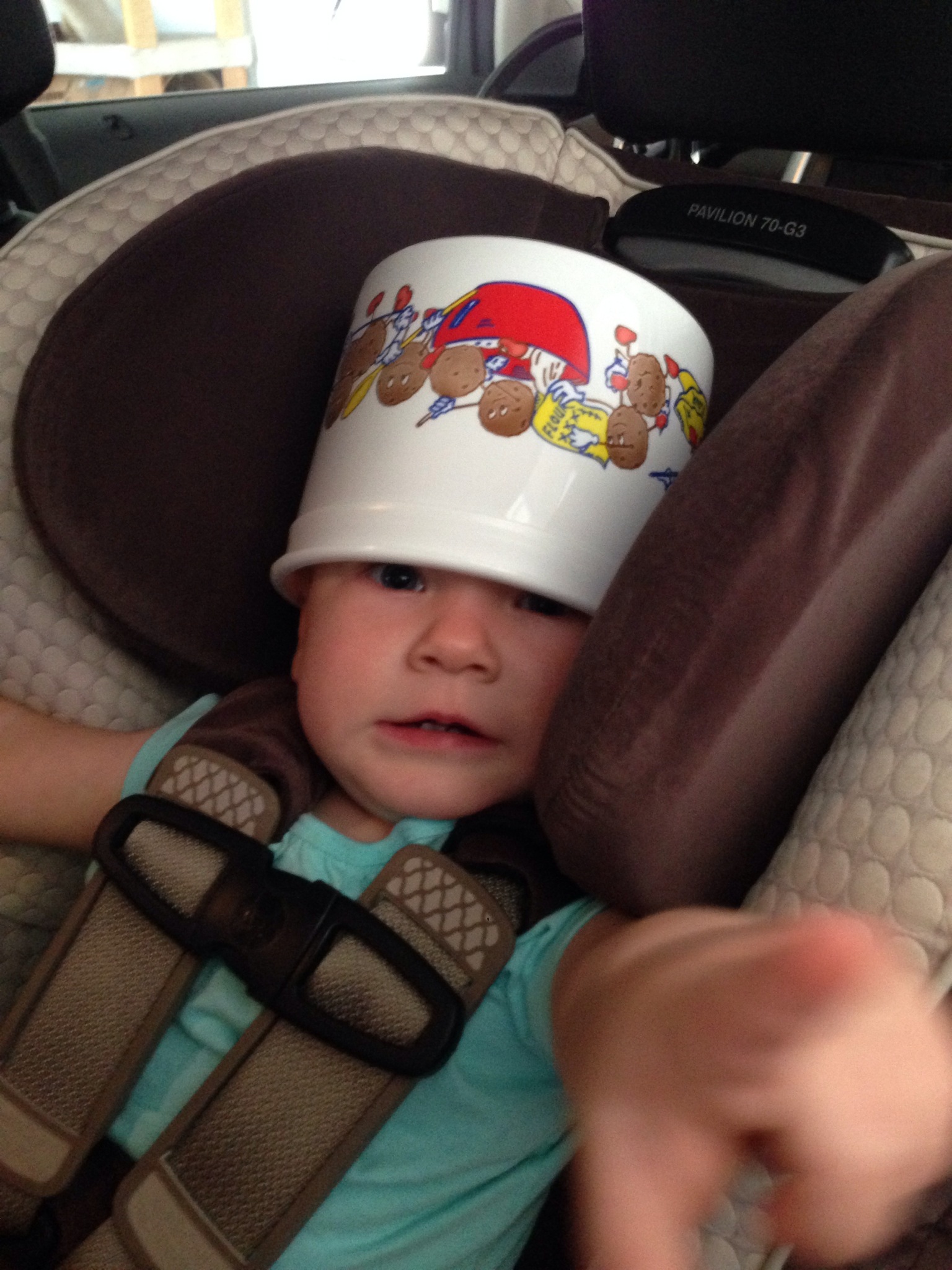 She must like how it looks on her because this morning she took a selfie.