This morning we met some friends for strawberry picking.
Kids can eat as much as they want. Once I told Emma she could eat them the picking was over and the eating started.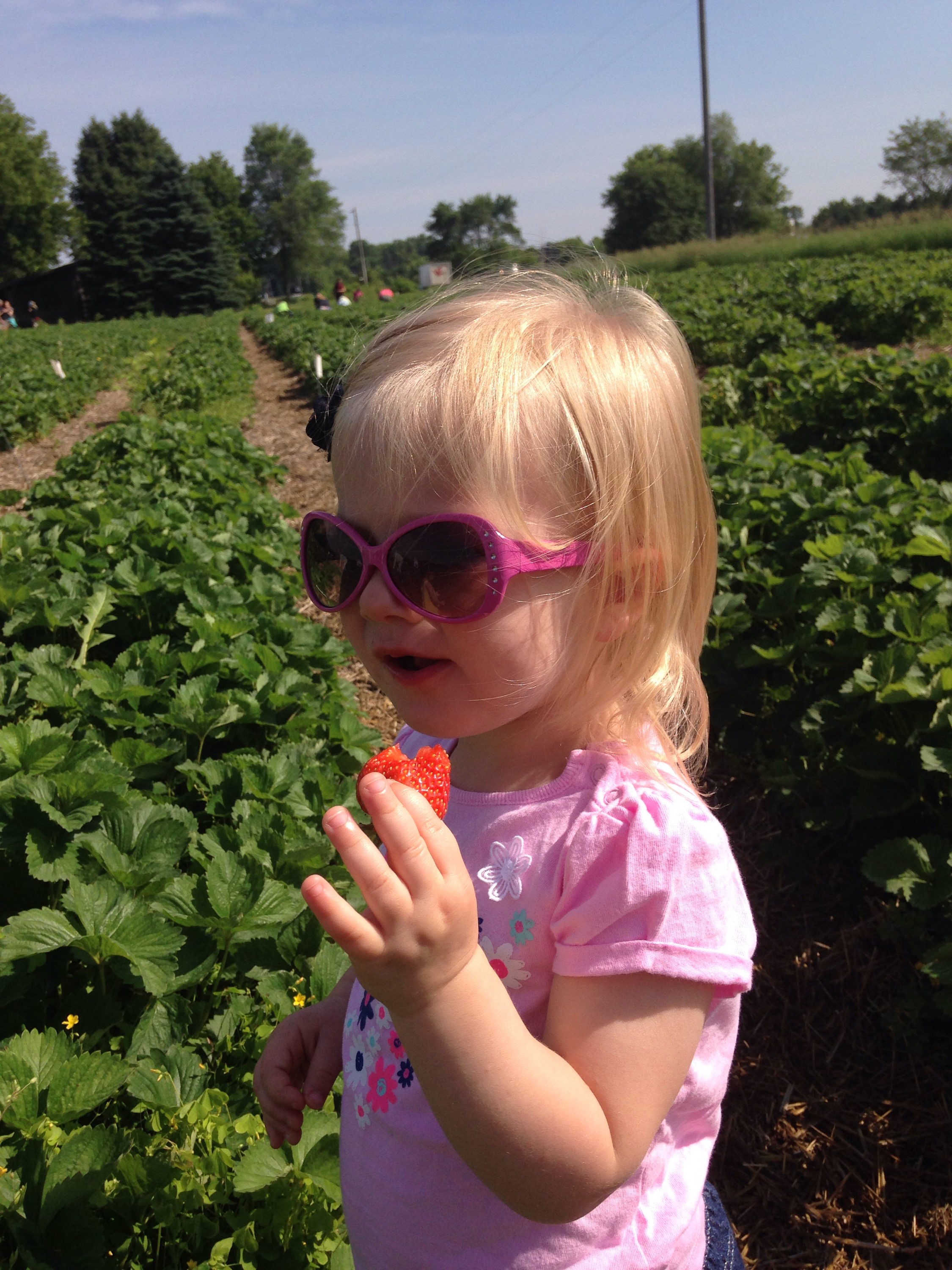 The eating didn't stop there. She was on to round 2 when we got home. That's a box of 3 pounds of strawberries.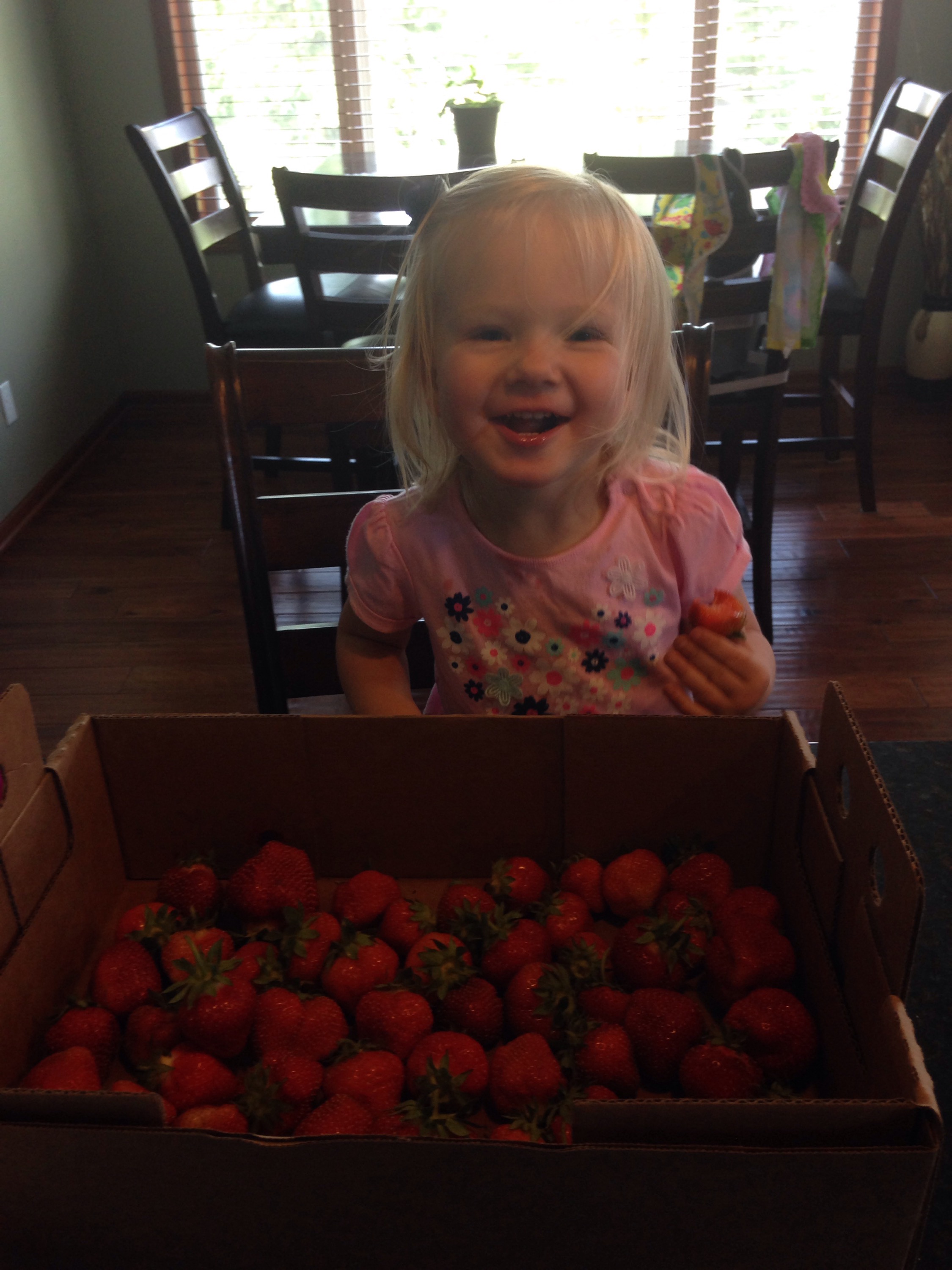 The aftermath….