state semi-finals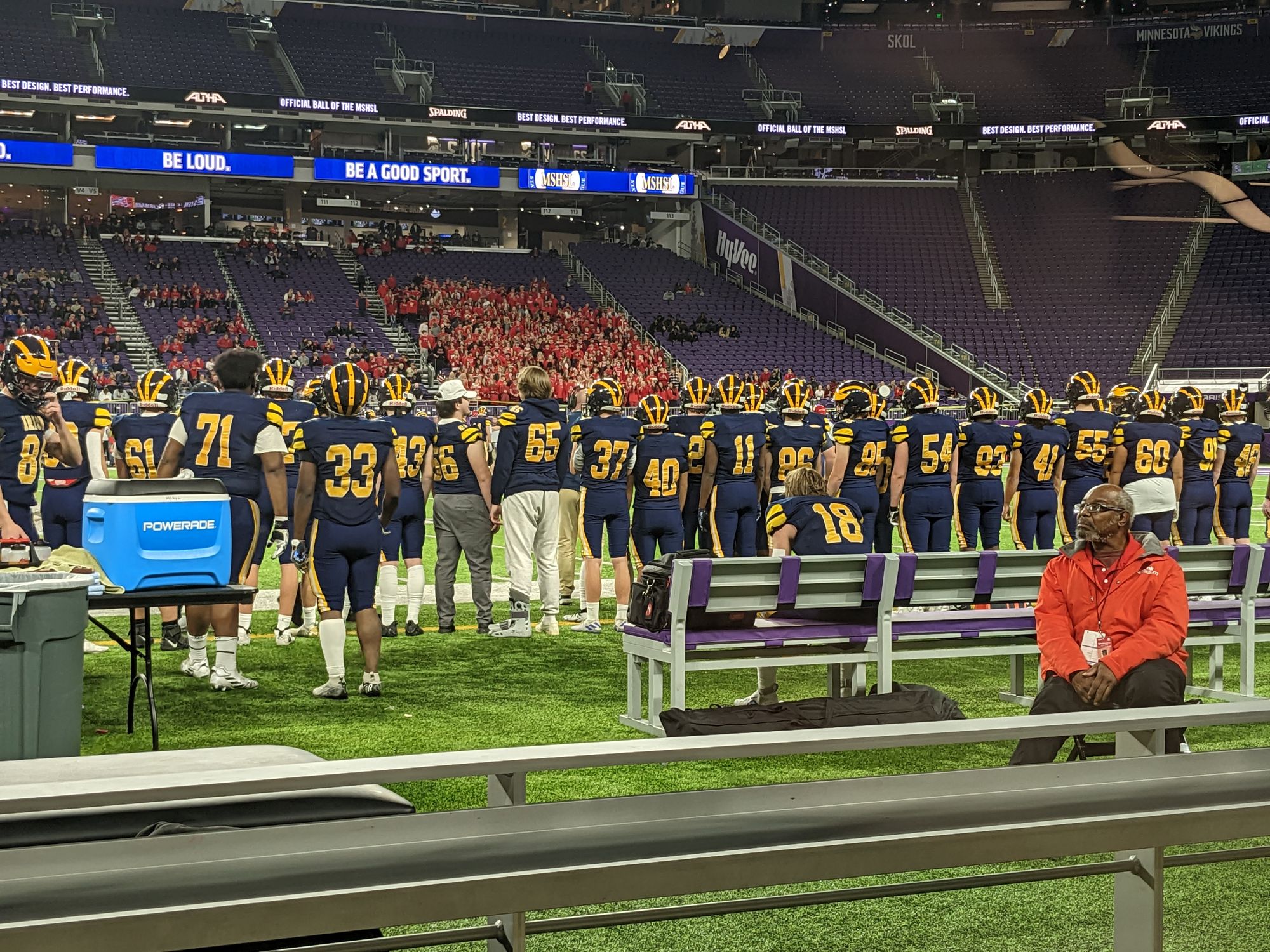 Our town's high school football team played in the state semi-finals last night at US Bank Stadium (where the MN Vikings play). We had decided earlier in the week we would wait to go see them in the championship game, but just about everyone we know was going to the semi-final game. Then the girls came home from school begging to go.
Minnesota might not be big into college football, but our town is big into supporting the high school football team like crazy. Apparently most of the girls school wore their Rosemount Irish gear and they made some special announcements during the day, including playing the high school song. So... we spent our Friday night watching our high school team win and go to the state championship game!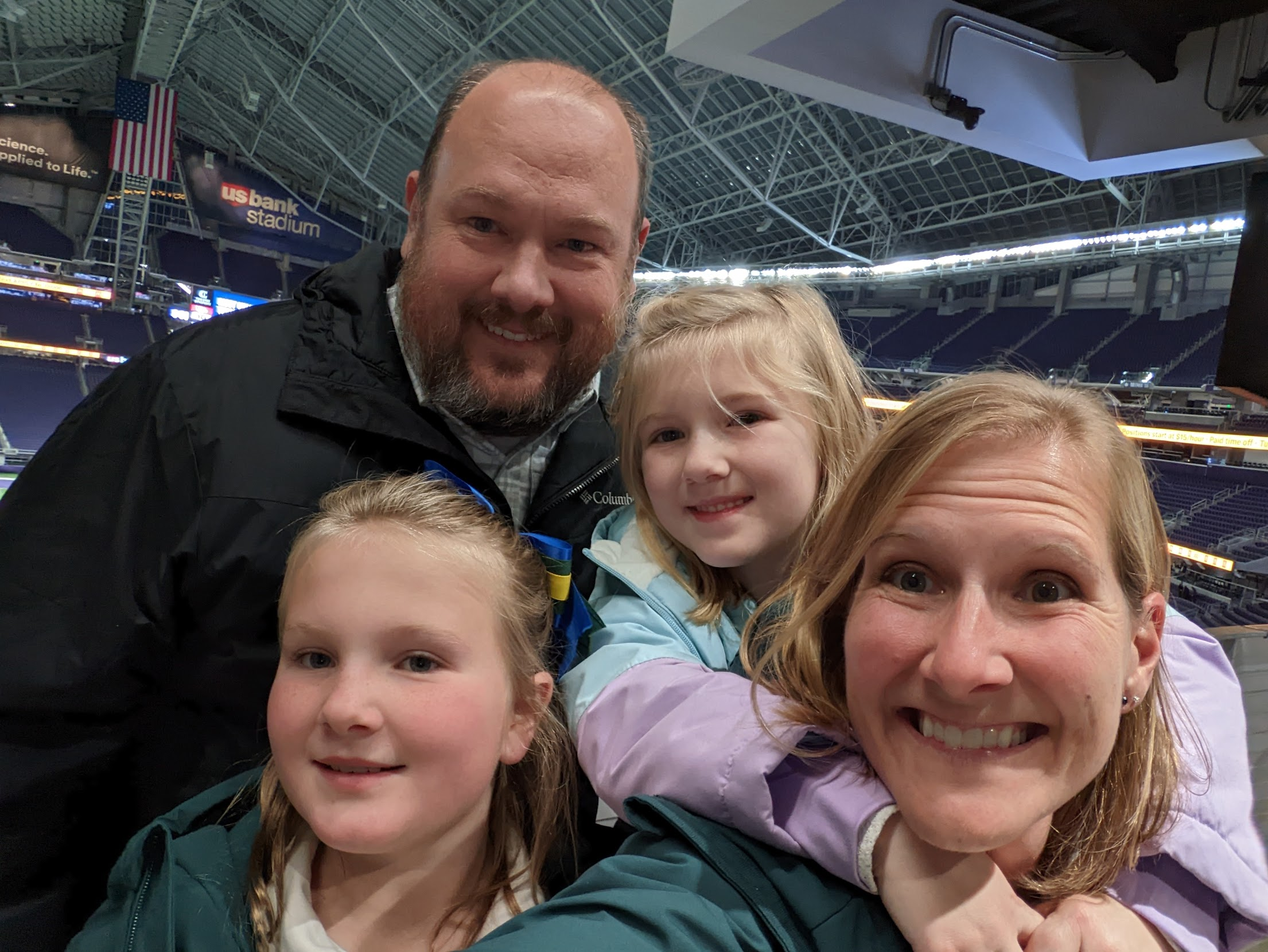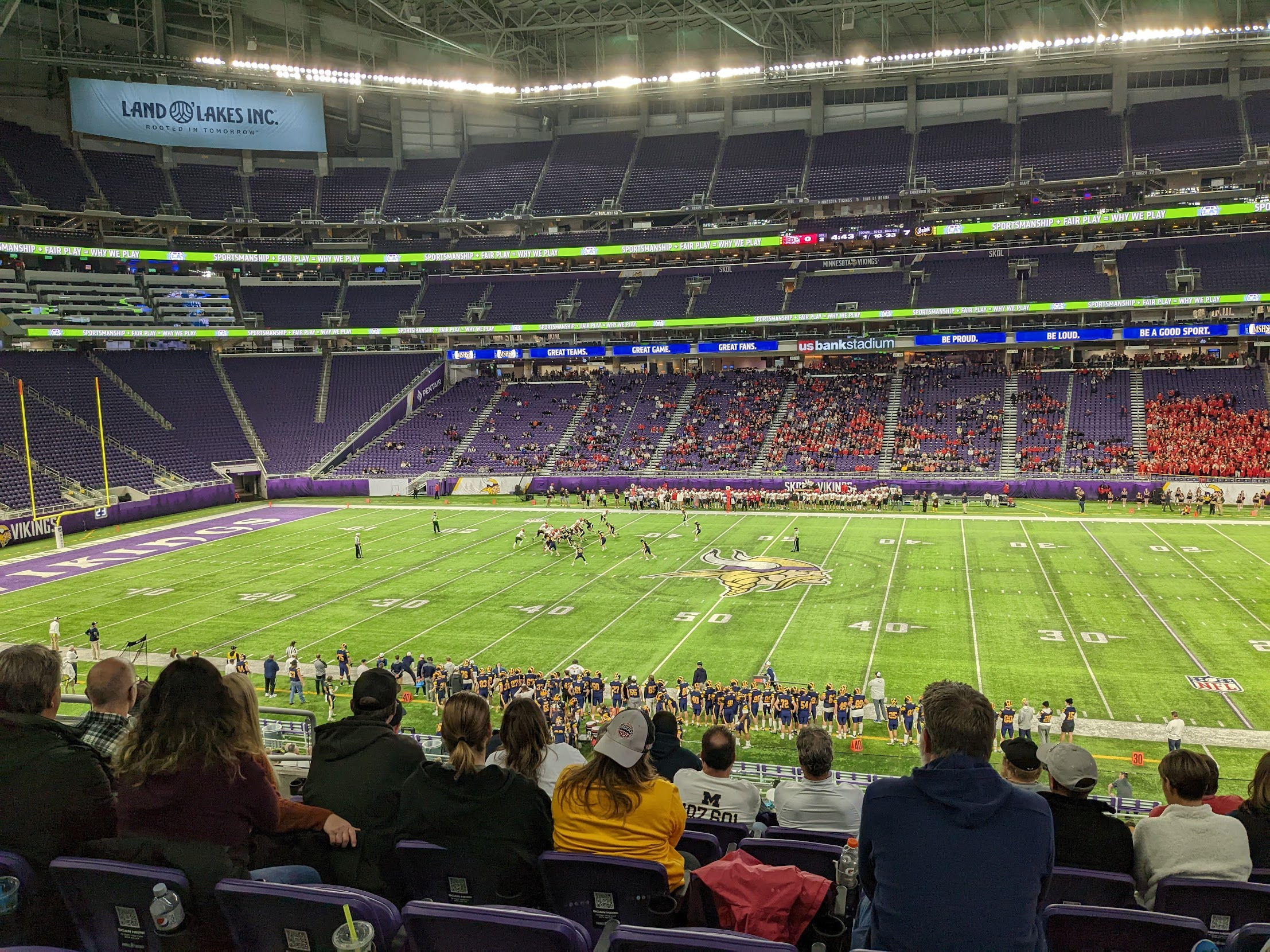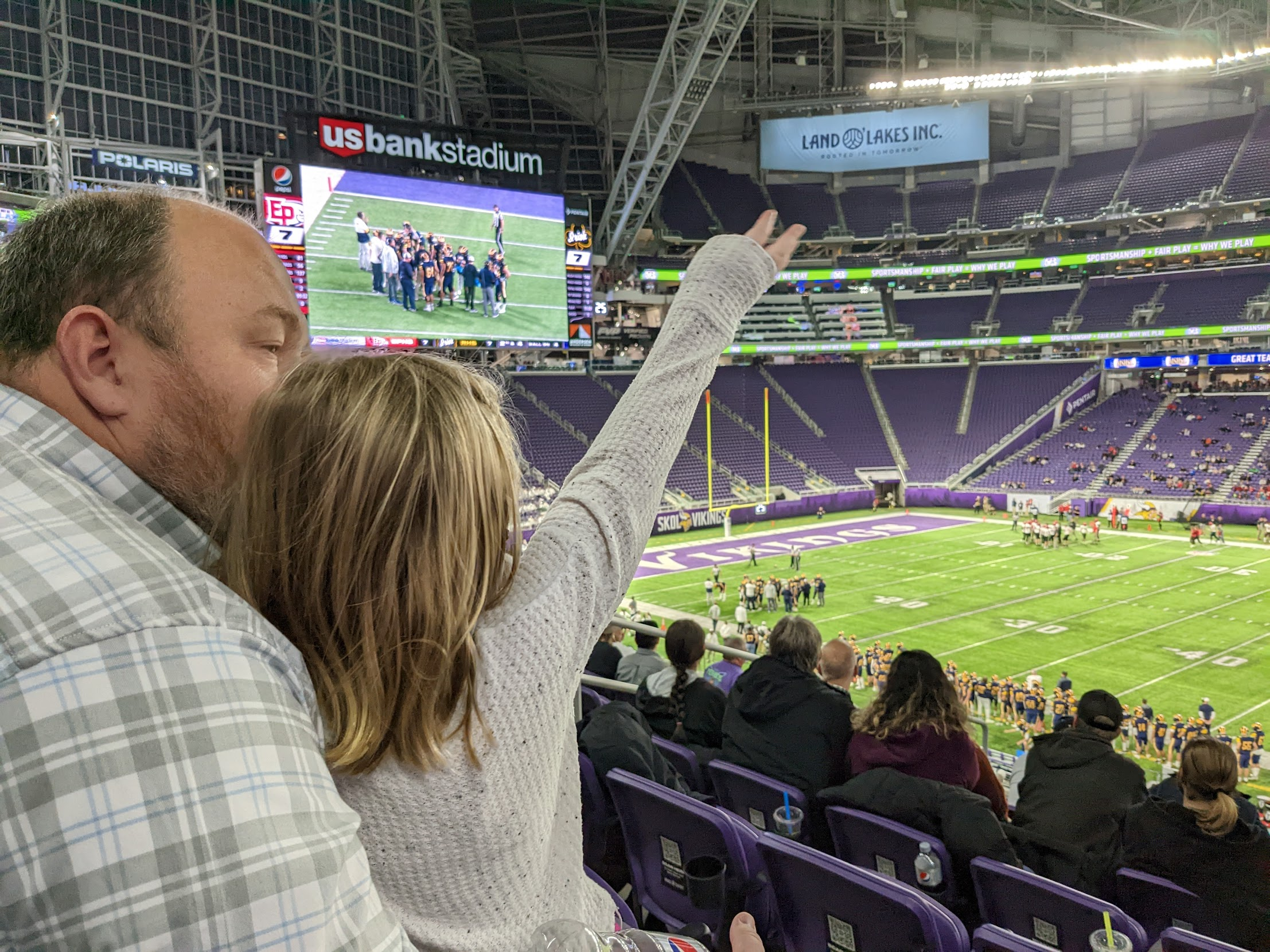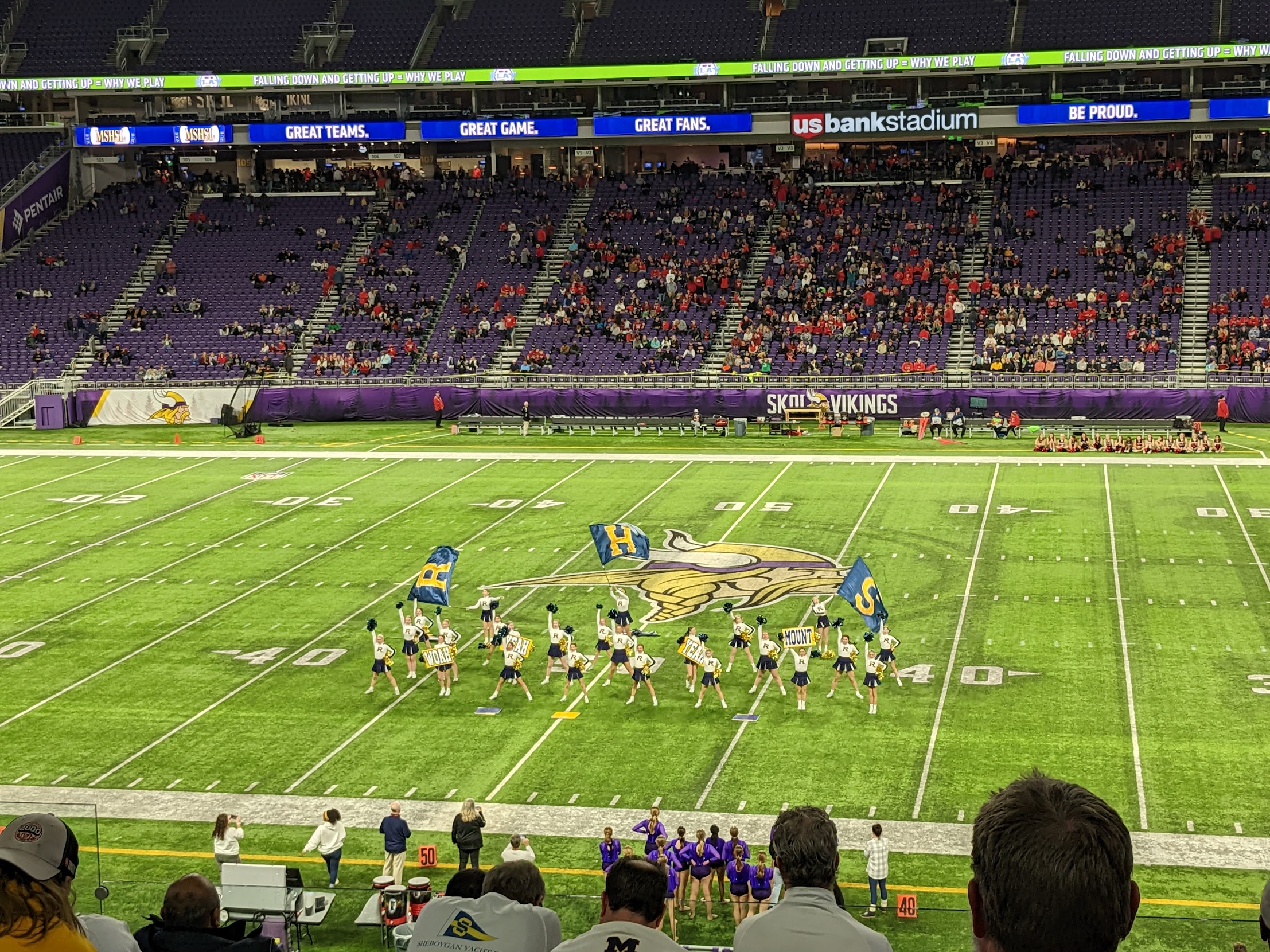 It was a very late night. We didn't get home until almost midnight.