st. mary, mt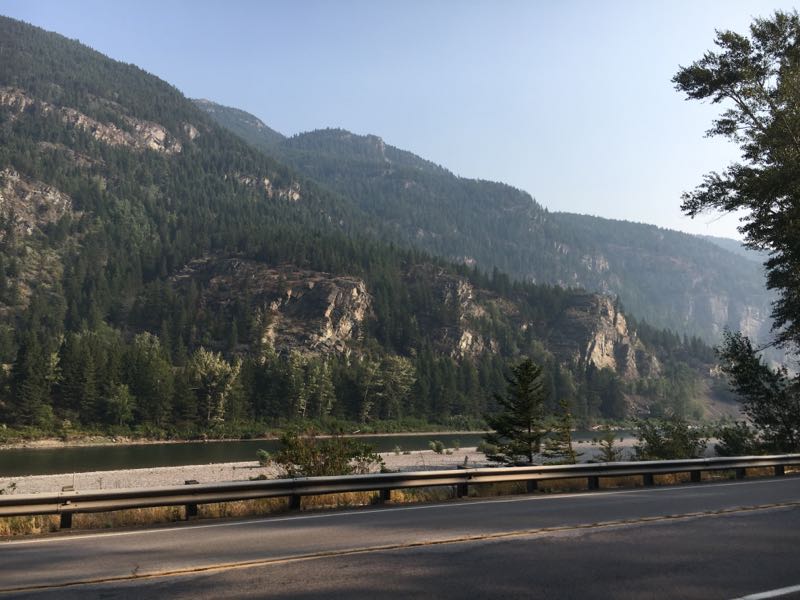 We haven't had internet or cell phone coverage for a couple days... so it's catch up day on the website!
On Tuesday it was time to get back on the road again. Just a short 3 hour drive through the mountains to the east side of Glacier National Park with a couple stops along the way.
We stopped along the river again to collect more rocks. This time it was only in the 40s outside, so there wasn't much wading in the river.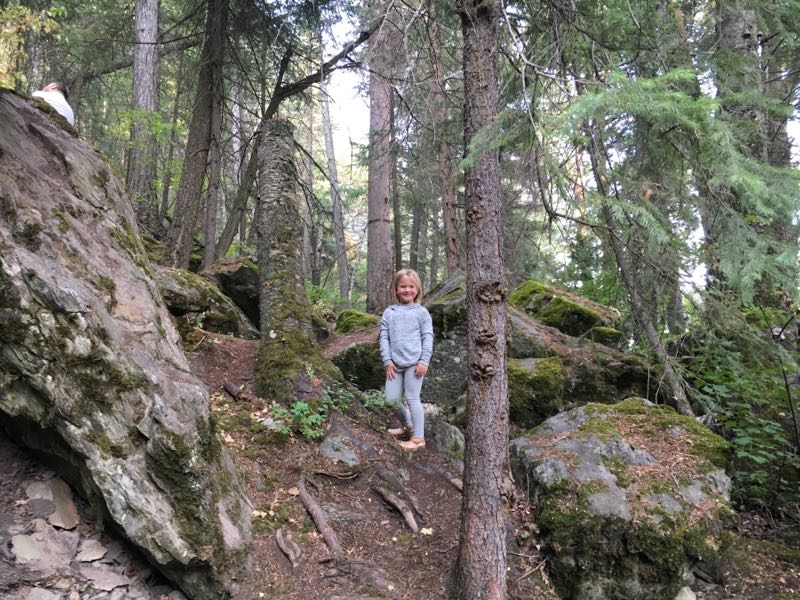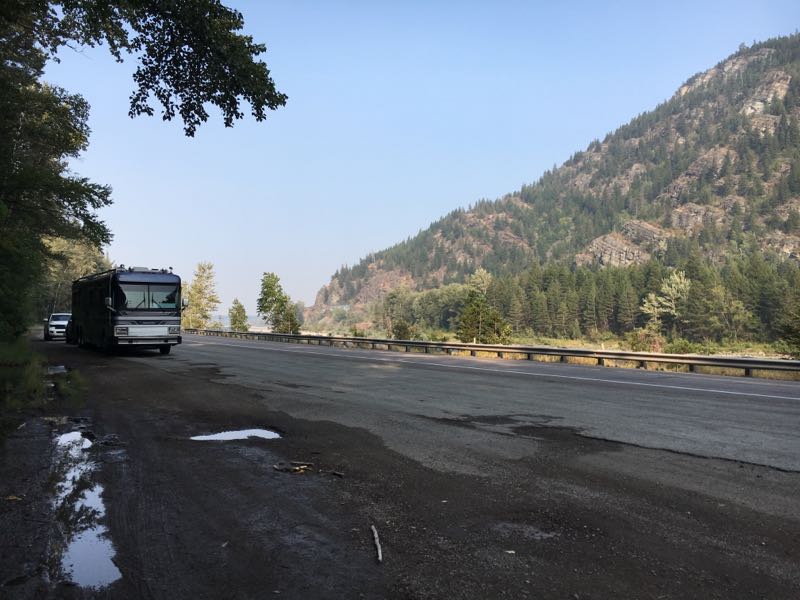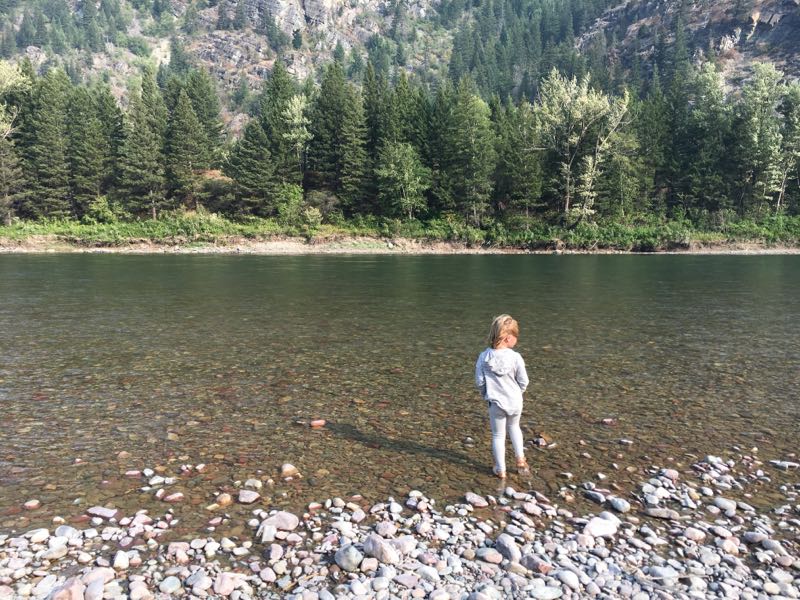 Our next quick stop was Silver Falls waterfall. It's just a waterfall right alongside the road.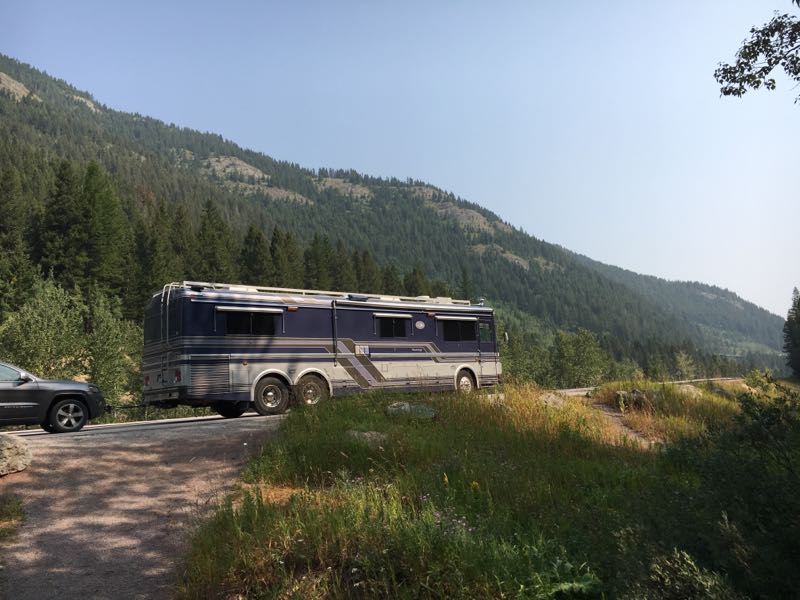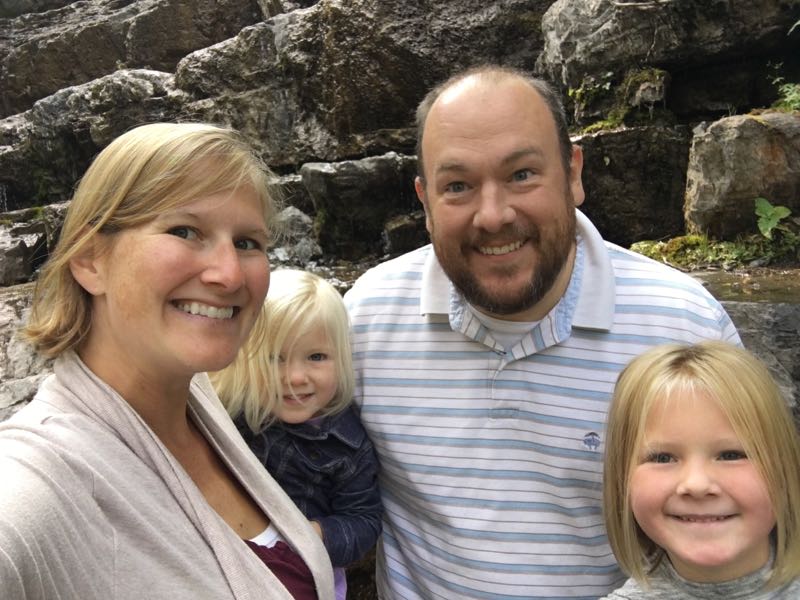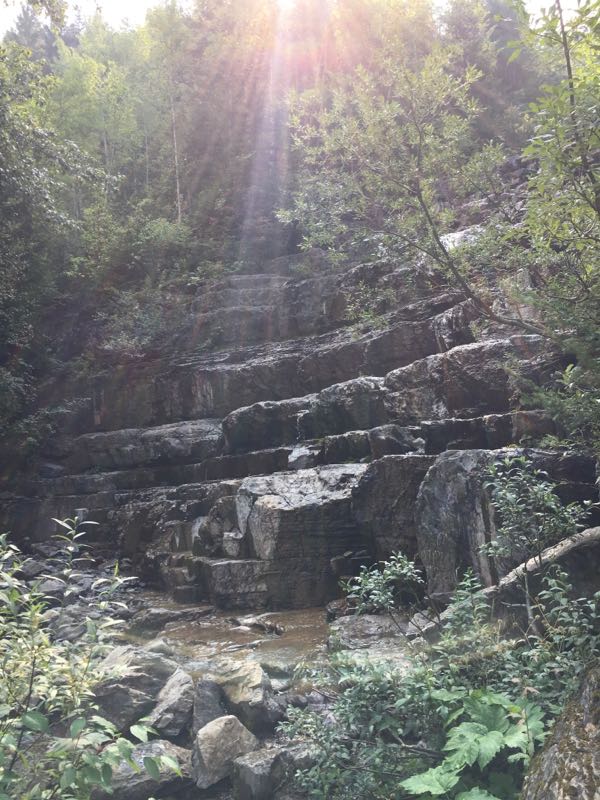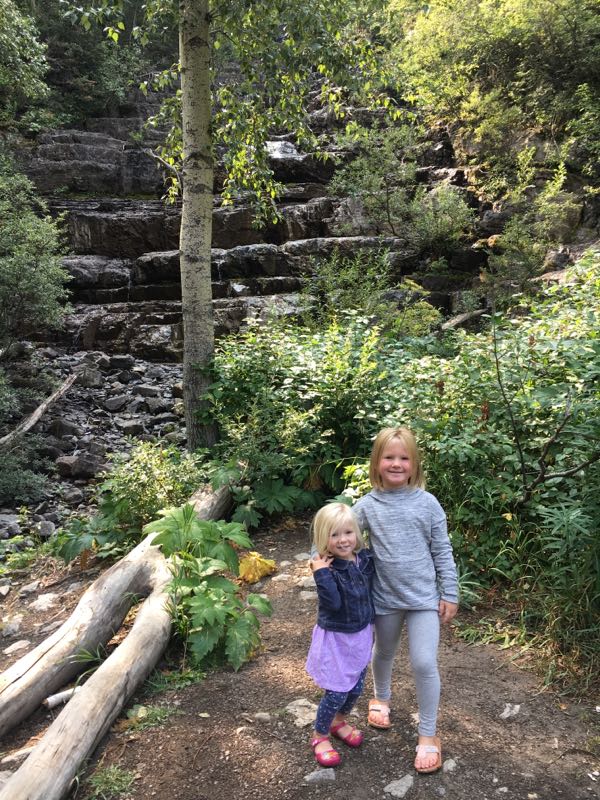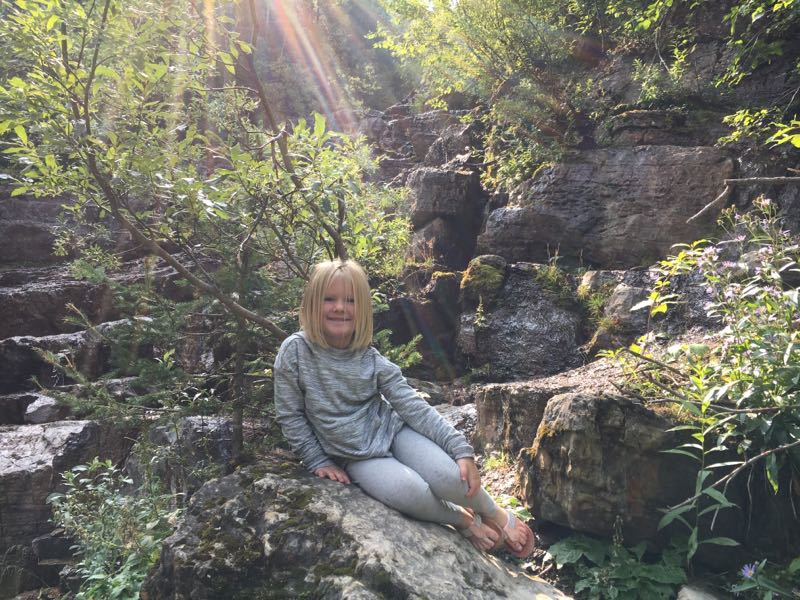 I was trying to get pictures of the waterfall, but Olivia didn't want to be left out. 😂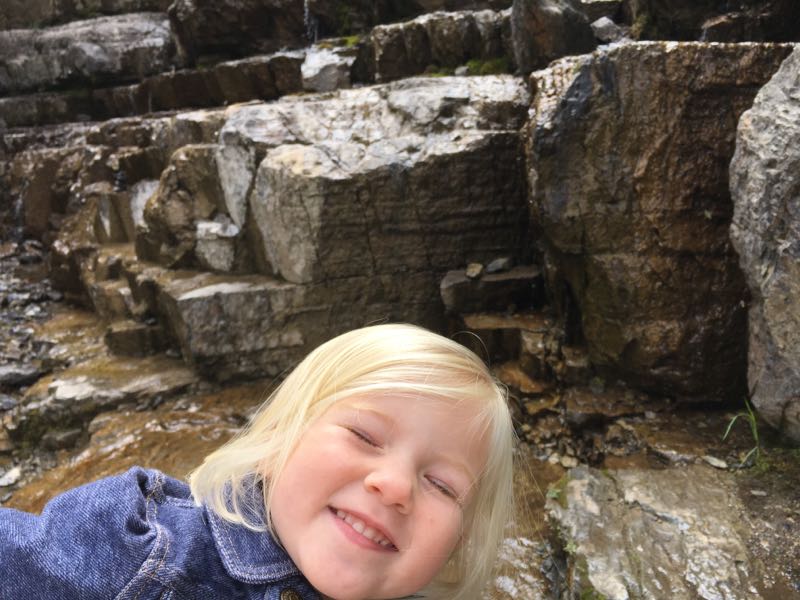 It wouldn't be a family vacation unless someone ended up at the doctor. My throat had been hurting since Sunday and by Tuesday it looked pretty gross. We checked into the campground and I hopped right into the car to go 40 minutes back in the direction we just came from. It took me an hour to get there because of road construction, 2 hours at the urgent care/ER and an hour drive back to the bus with antibiotics for strep throat.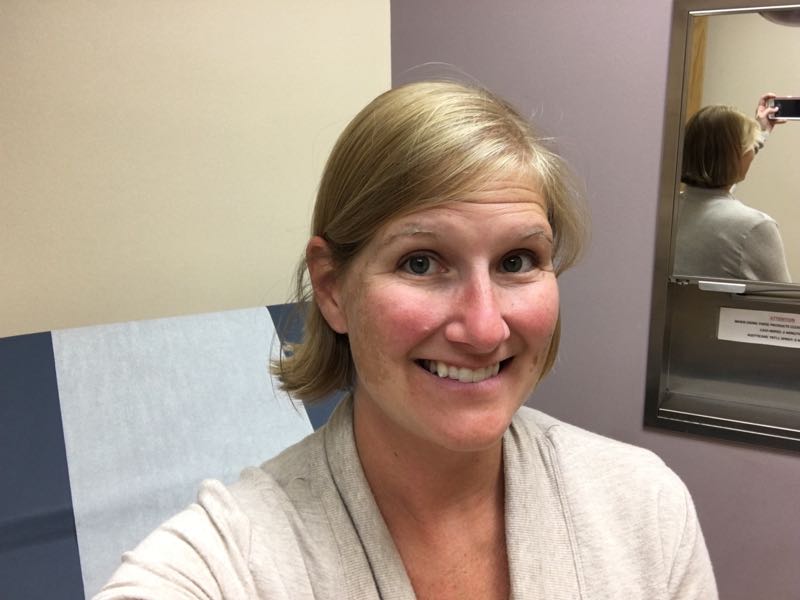 After an exhausting day it was time for ice cream!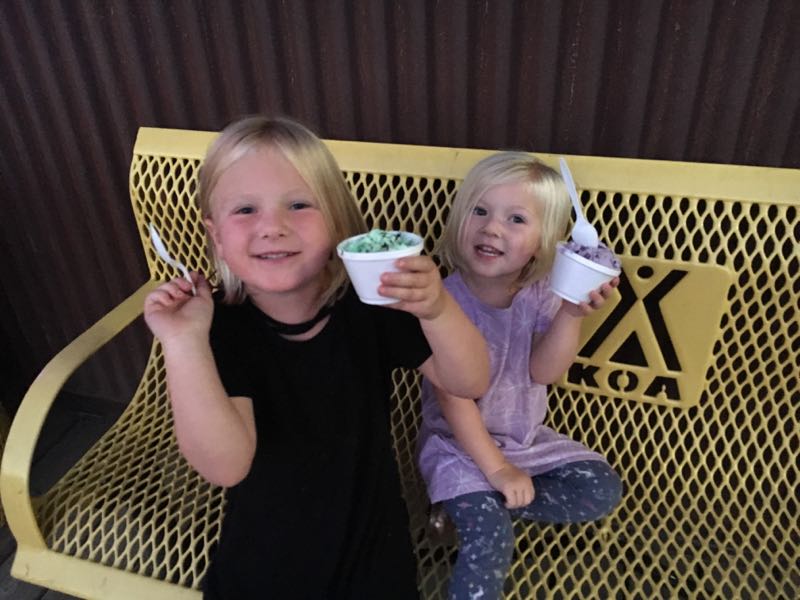 It was mint chocolate chip for Emma, cookie dough for Braden and huckleberry for me and Olivia.