At least I hope it is. Today was in the 60s, and it's supposed to get up to 70 on Wednesday! I've already scoped out a park with a walking trail, so my fingers are crossed the forecast is right.
Since it wasn't freezing we actually spent a little time outside. Braden tested out his new boots in what is left of the snow.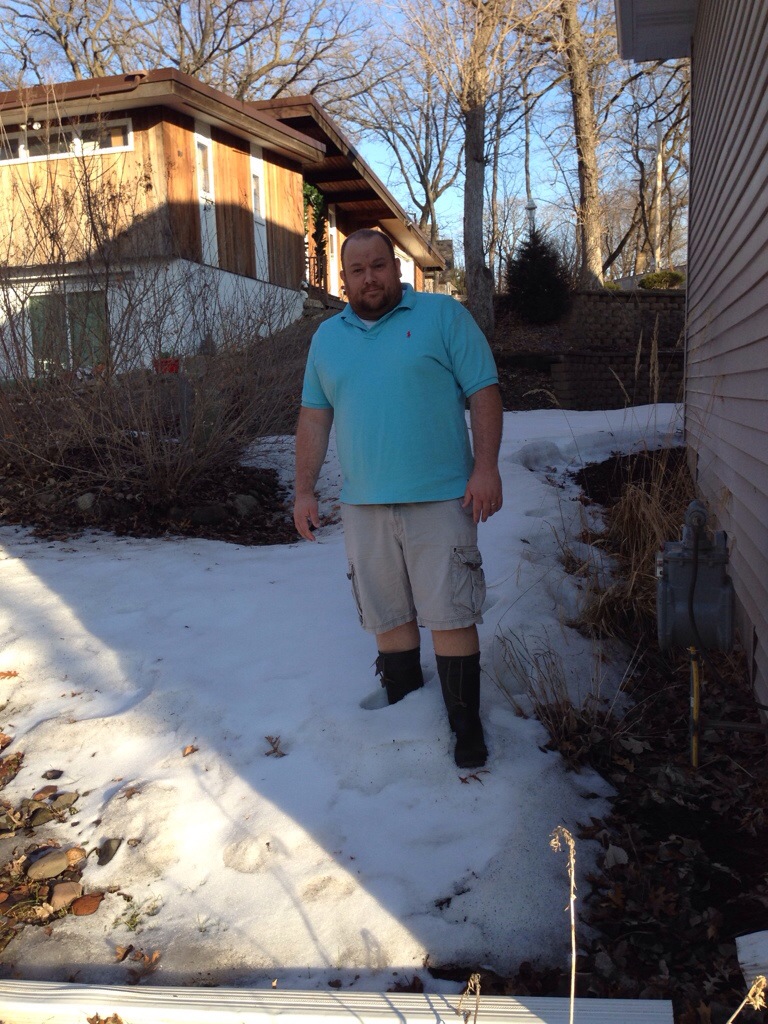 We took a walk up the street to check the mail.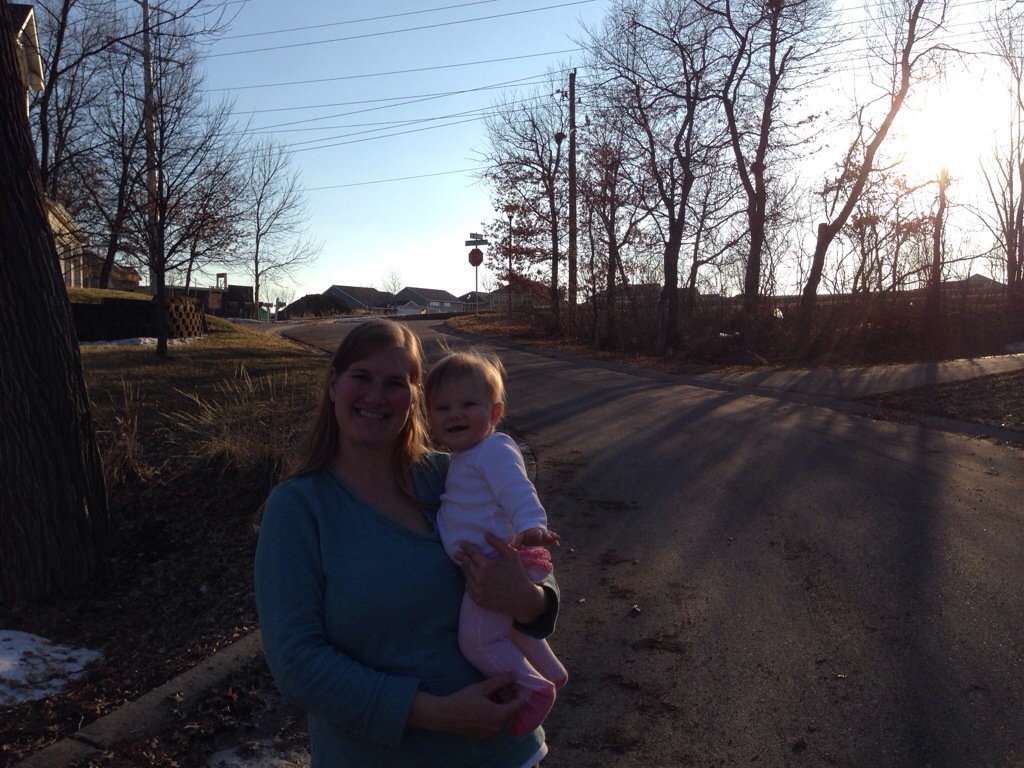 Braden took a walk around the house to check out the yard now that it's not covered in knee deep snow.