south dakota - day 3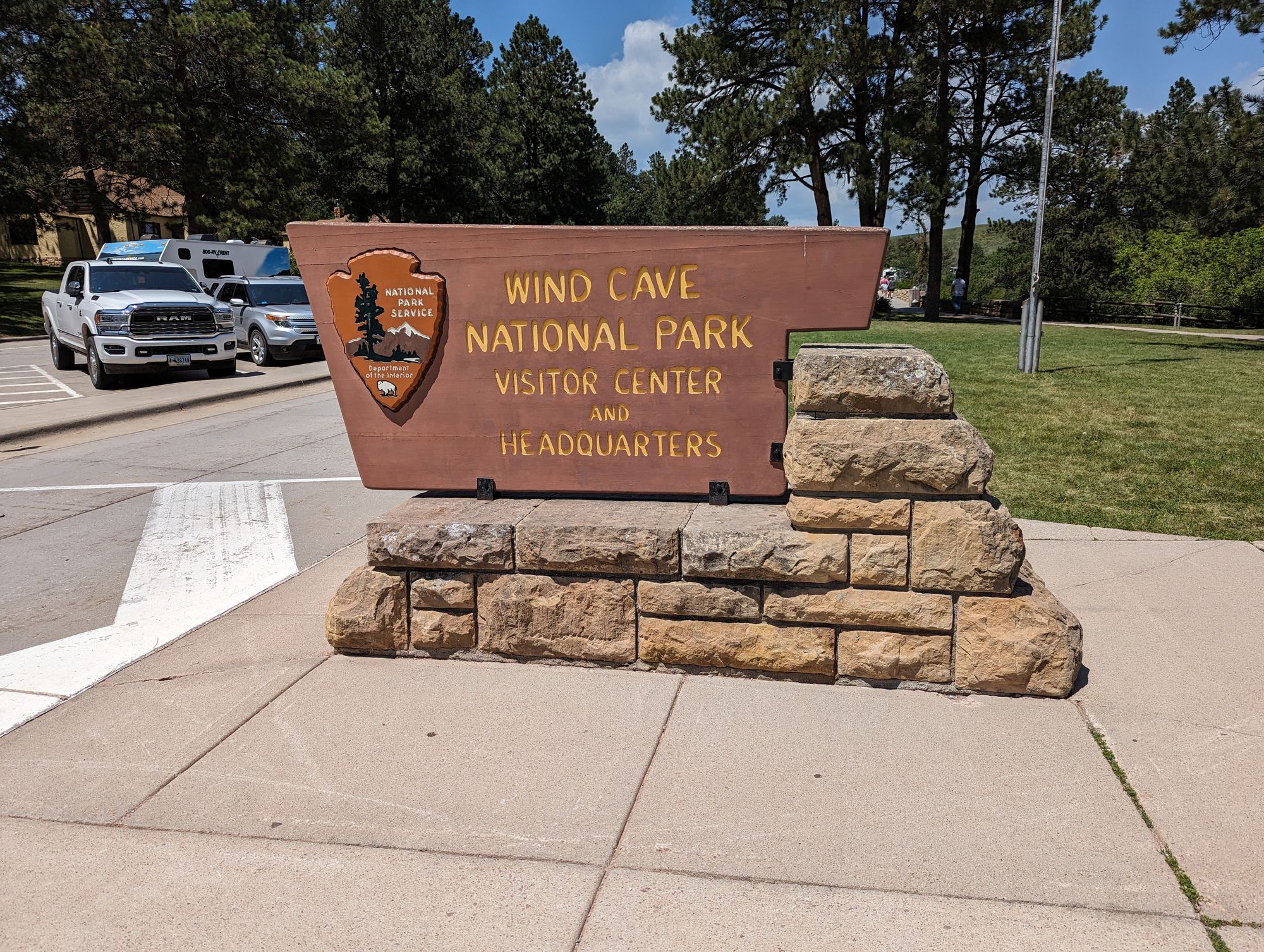 There are two things I love going to see - (1) caves and (2) waterfalls. Every time we've been to South Dakota we've seen ads for Wind Cave National Park, but never been. Since part of the goal of this trip is to go to a bunch of National Parks stopping here was on my list. You don't really hear many people talk about it, but it was pretty cool and worth seeing.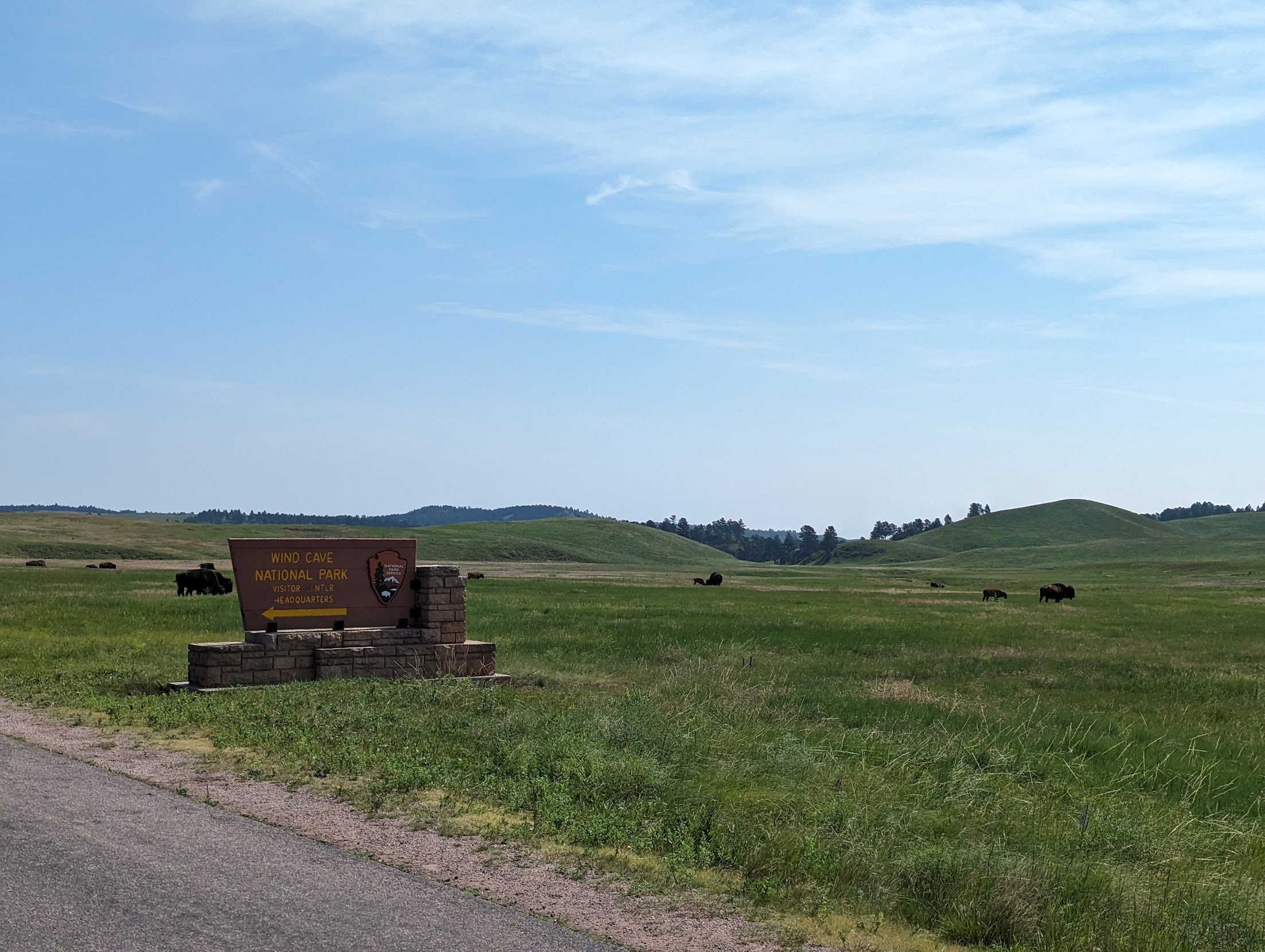 We didn't expect to see any wildlife at this park, so we were really excited when we saw a huge herd of bison at the entrance to the park.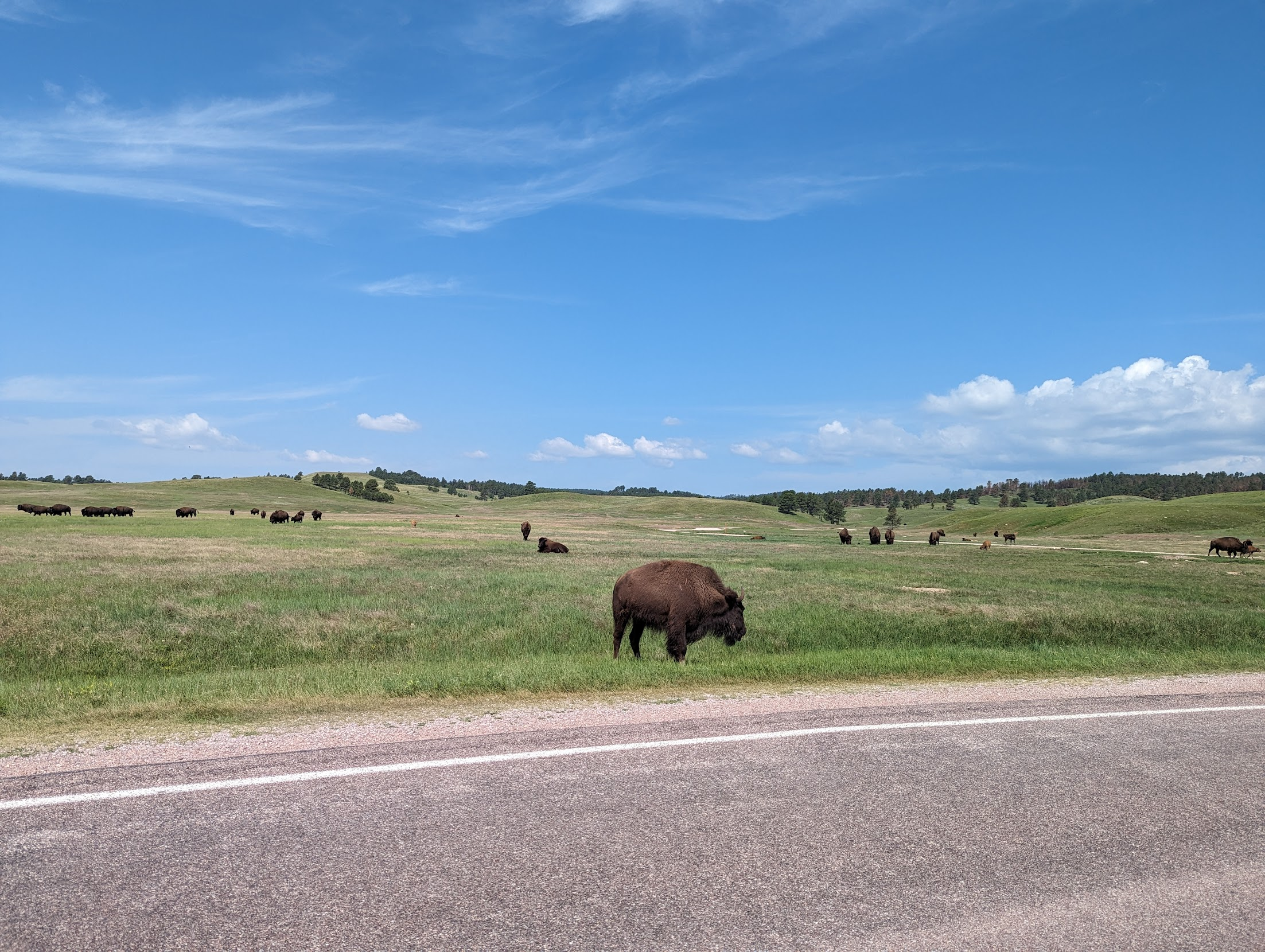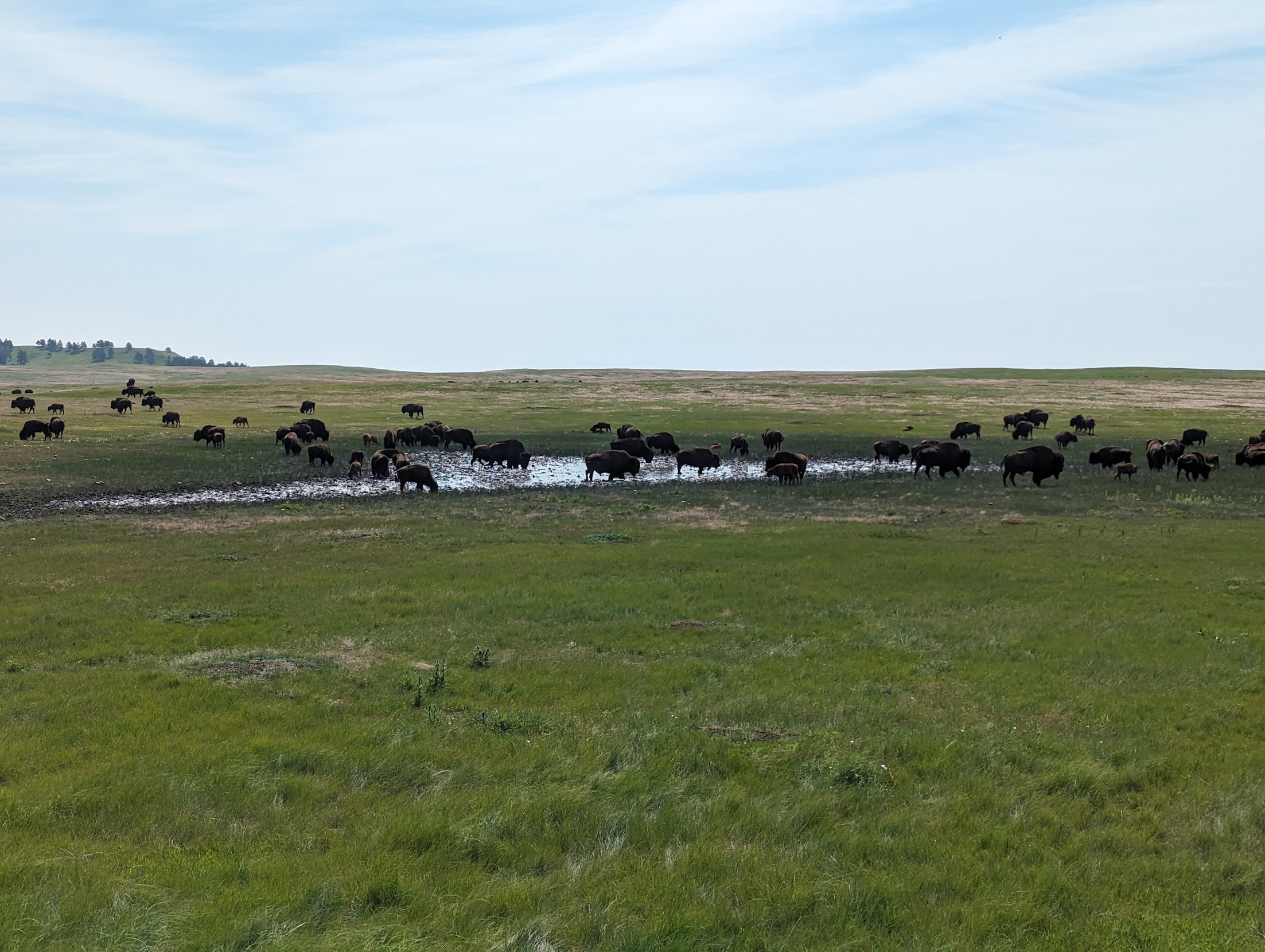 They recommend you buy cave tour tickets online, but since I wasn't sure what day we would go (or if we'd even make it) I was too late to book the tickets online. We read that tours sell out so we were a little nervous we would drive an hour and not be able to even see a cave. We left the bus this morning with fingers crossed. We got there at 10:30 AM and the next available tour was the "strenuous" tour at 11 AM.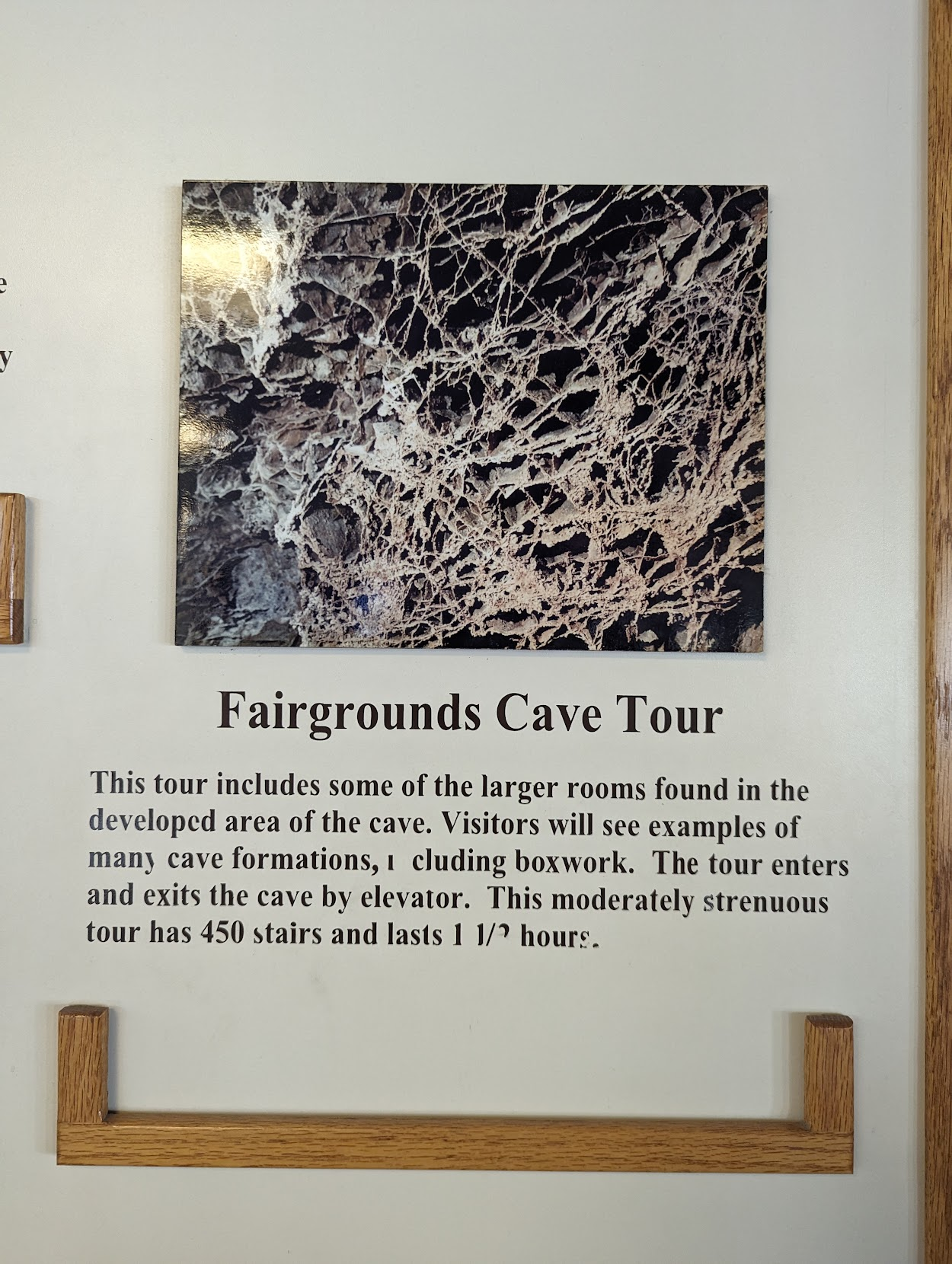 Not exactly my first choice. Our other option was to wait until 1 PM to do the "moderate" tour. We decided to take our chances with the "strenous" tour.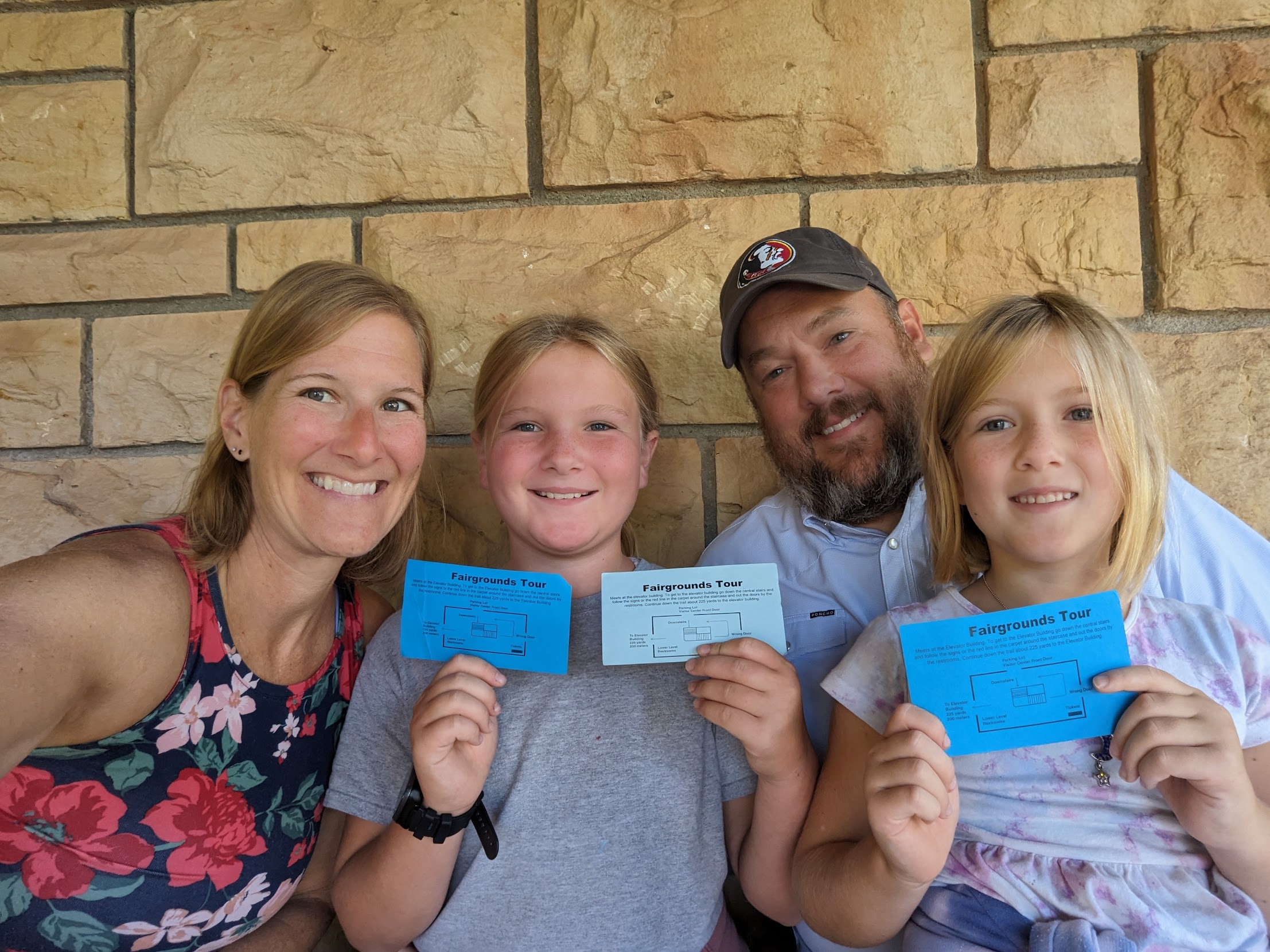 Turns out it really wasn't strenuous at all, so I'm glad we chose that one.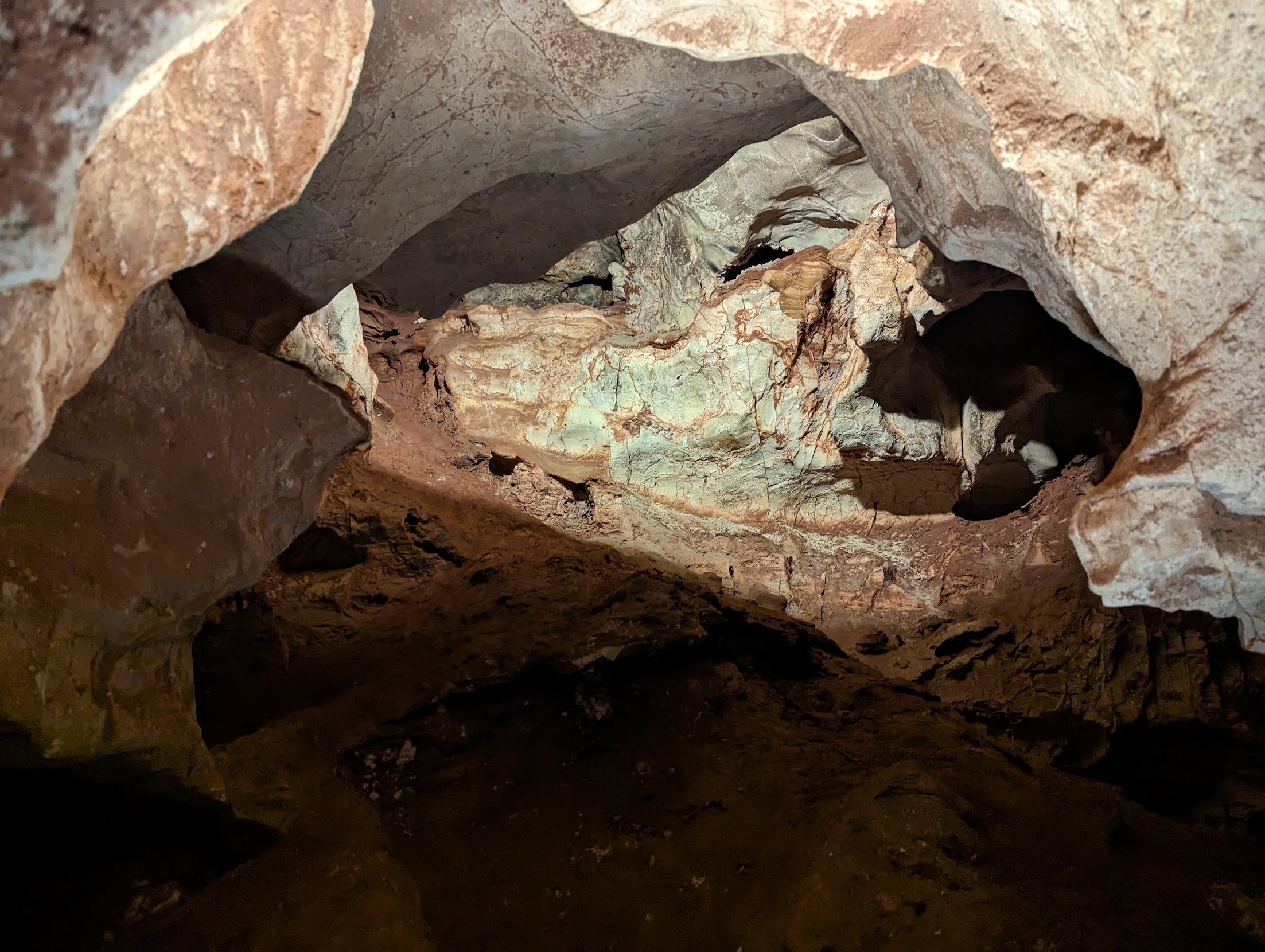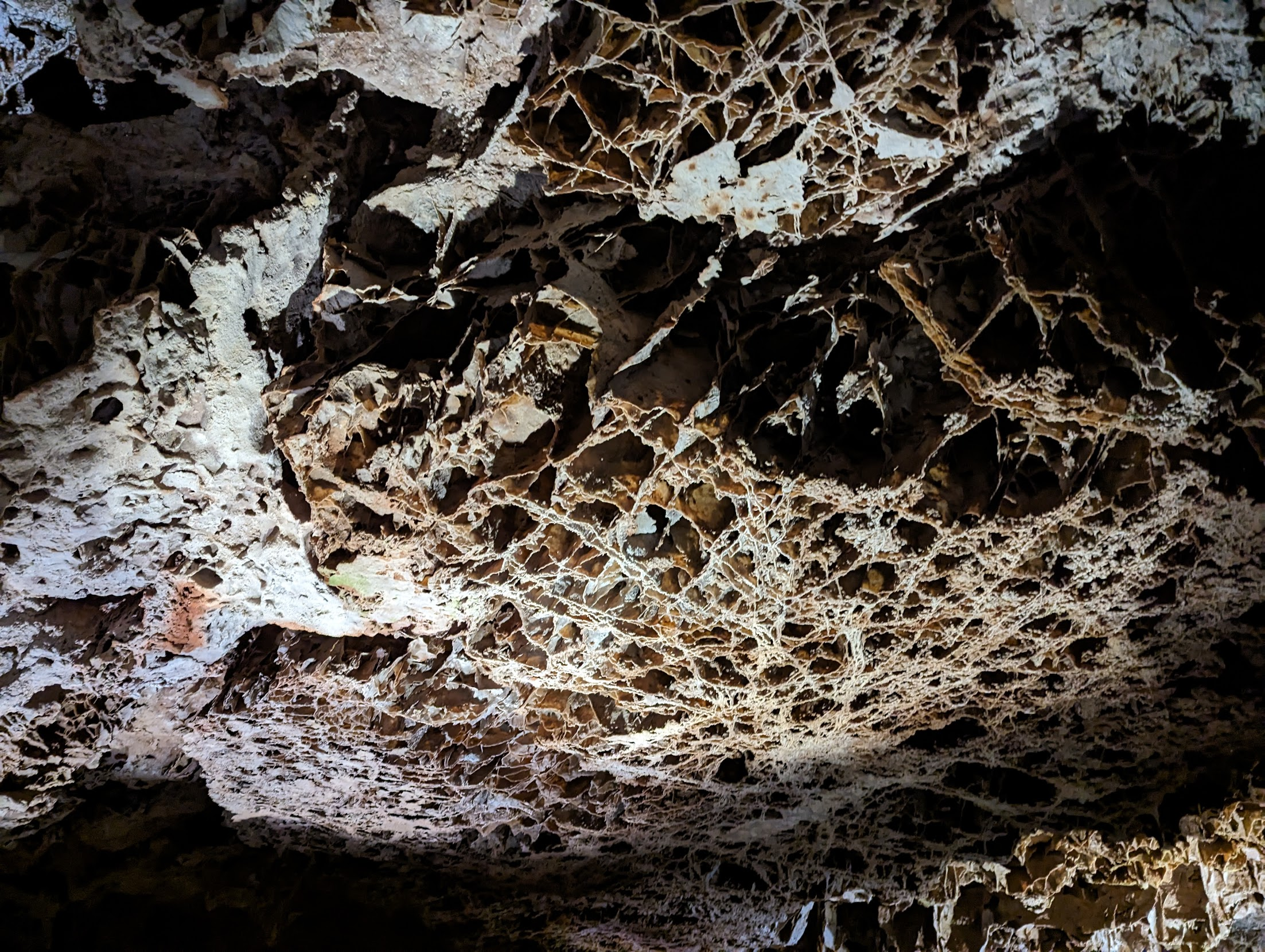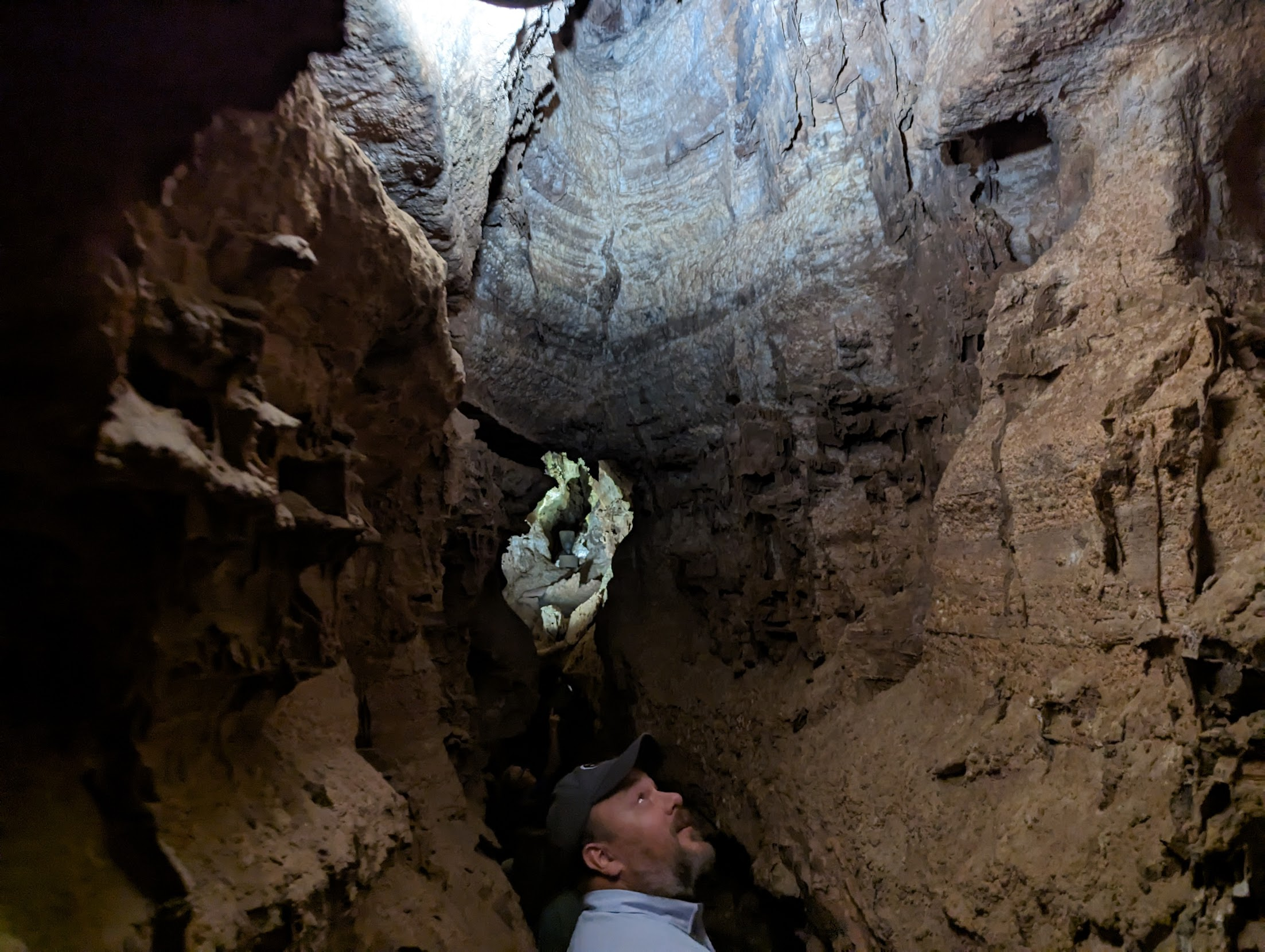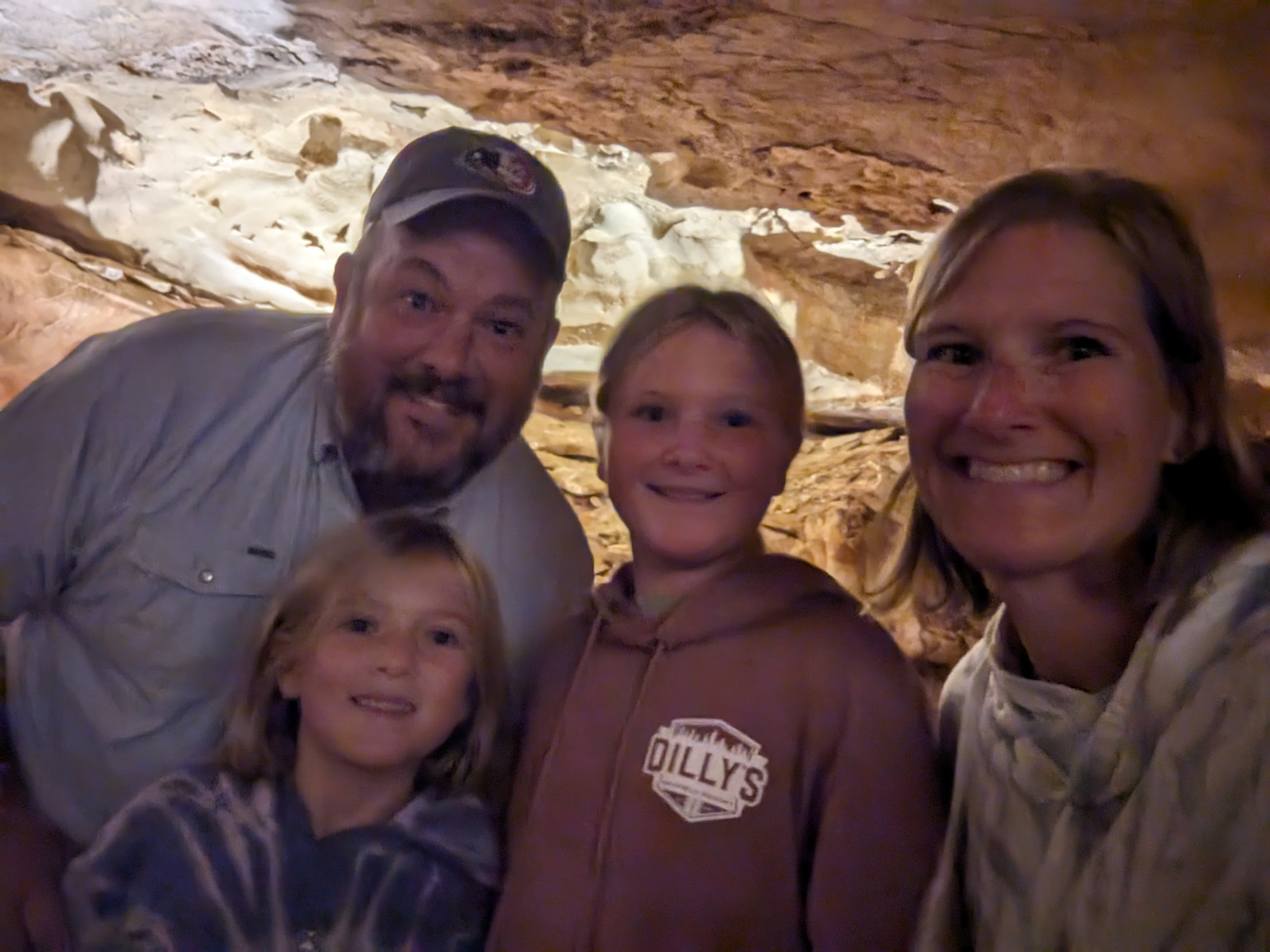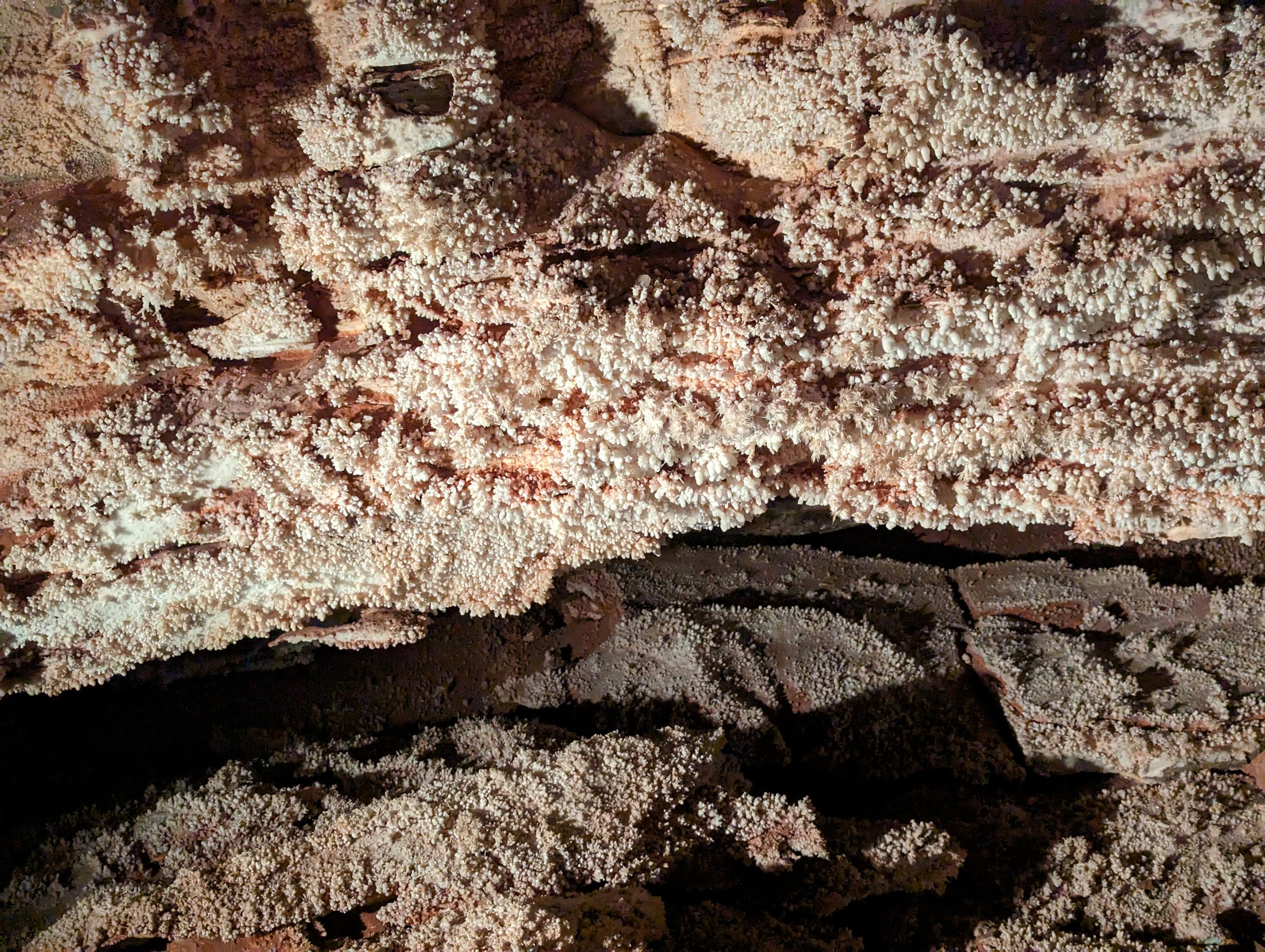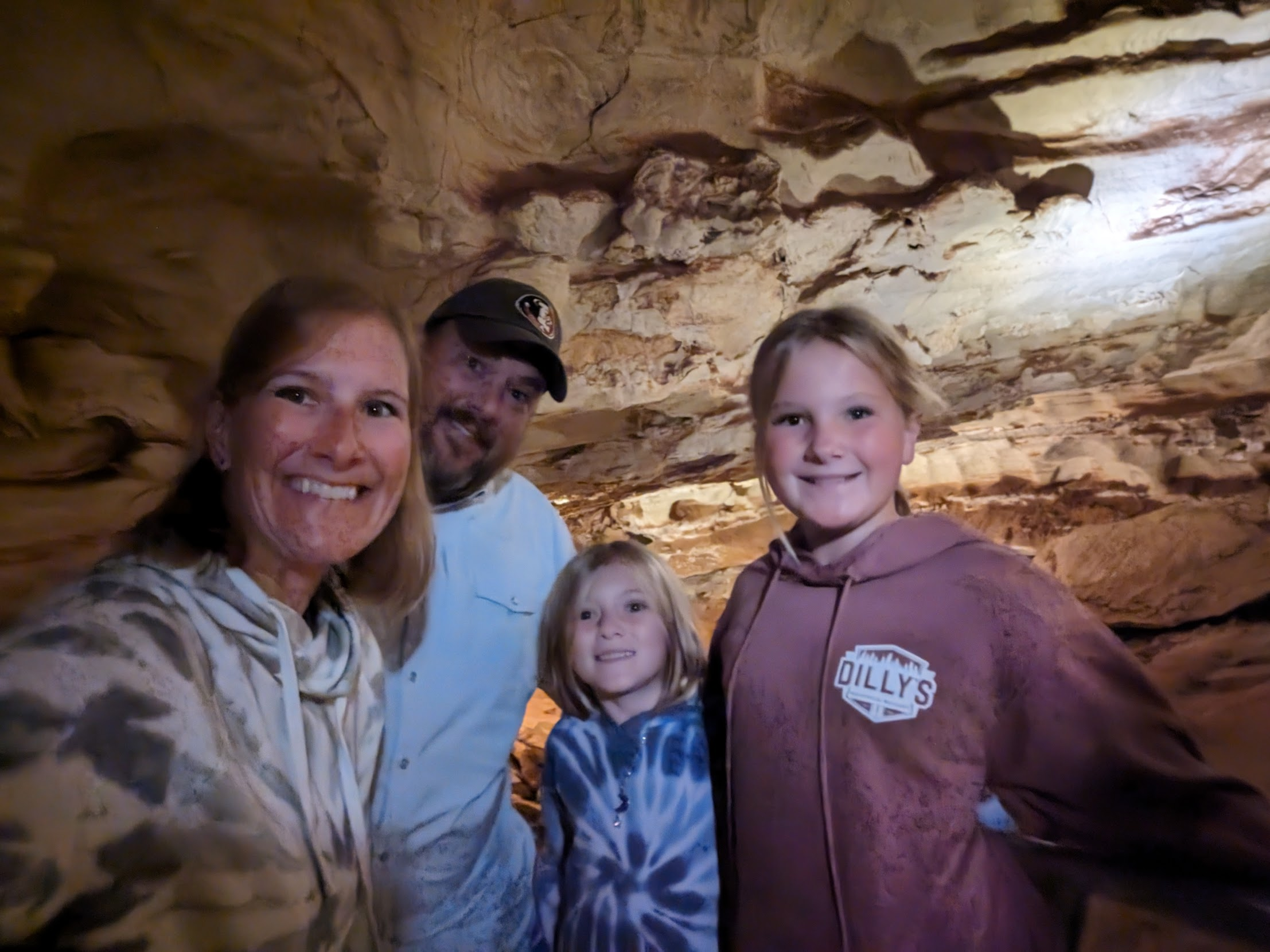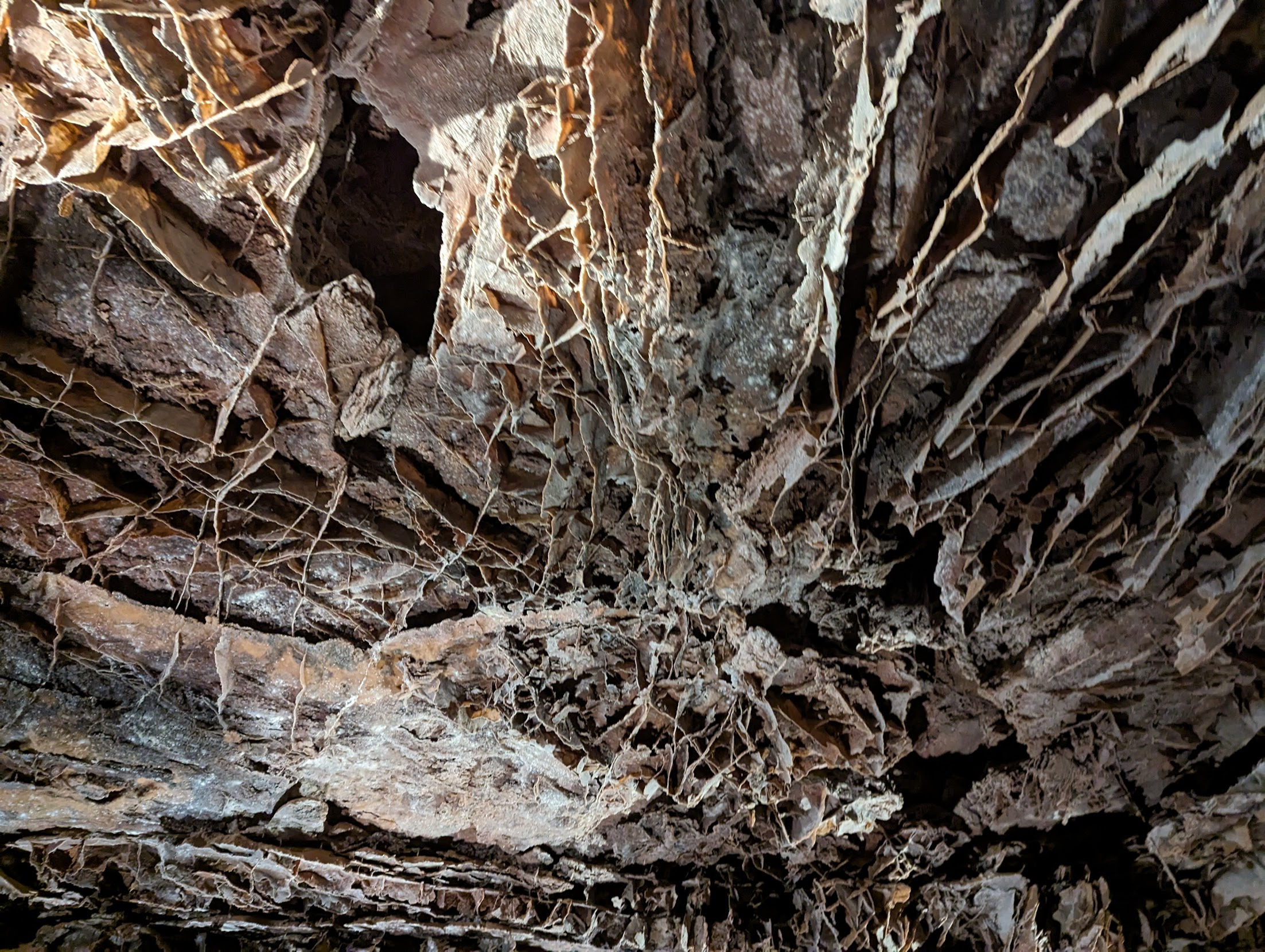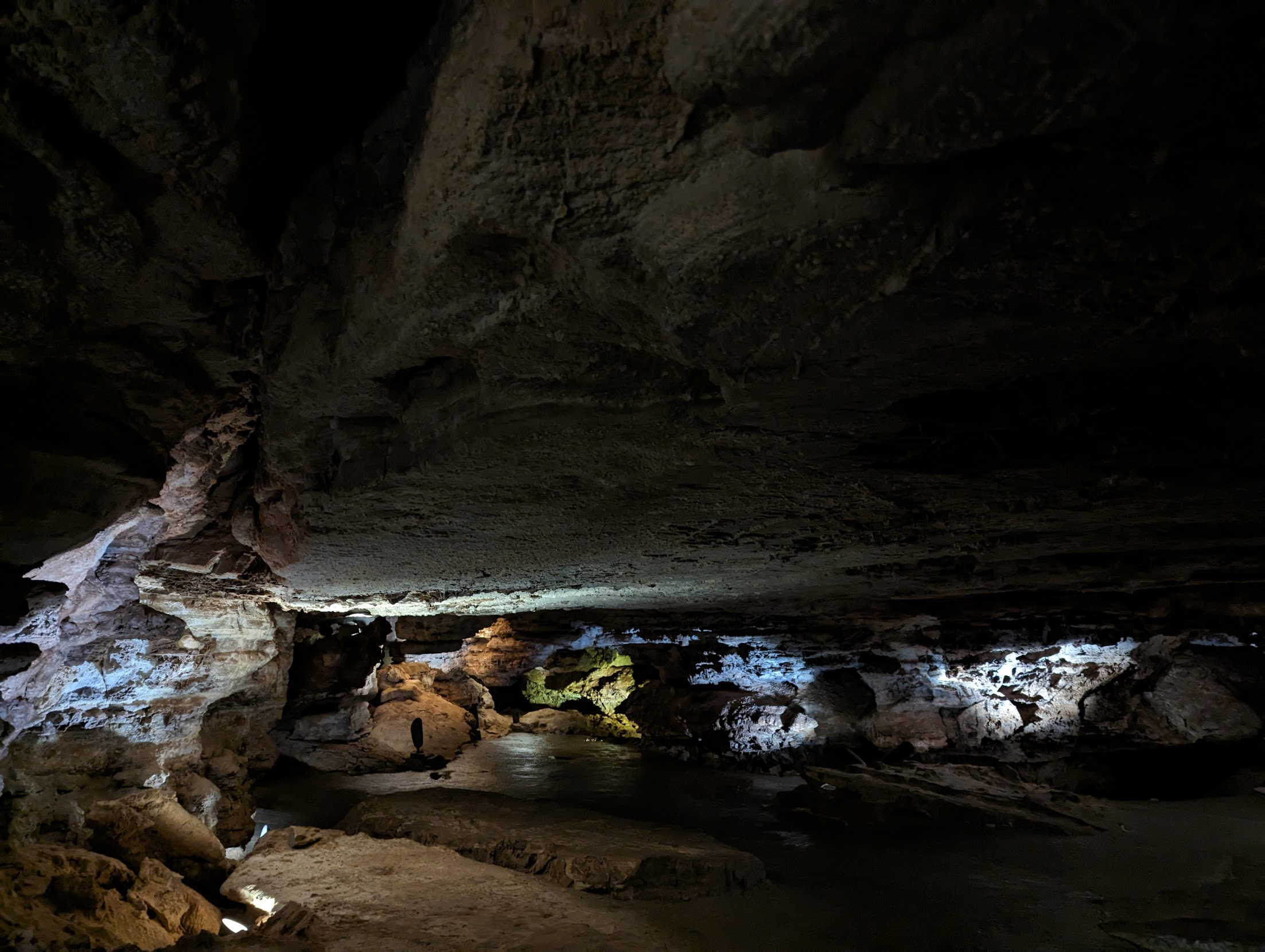 On our way back to the campground we stopped at Rush Mountain Adventure Park. This was another place that has been on my list for years, but we've never been.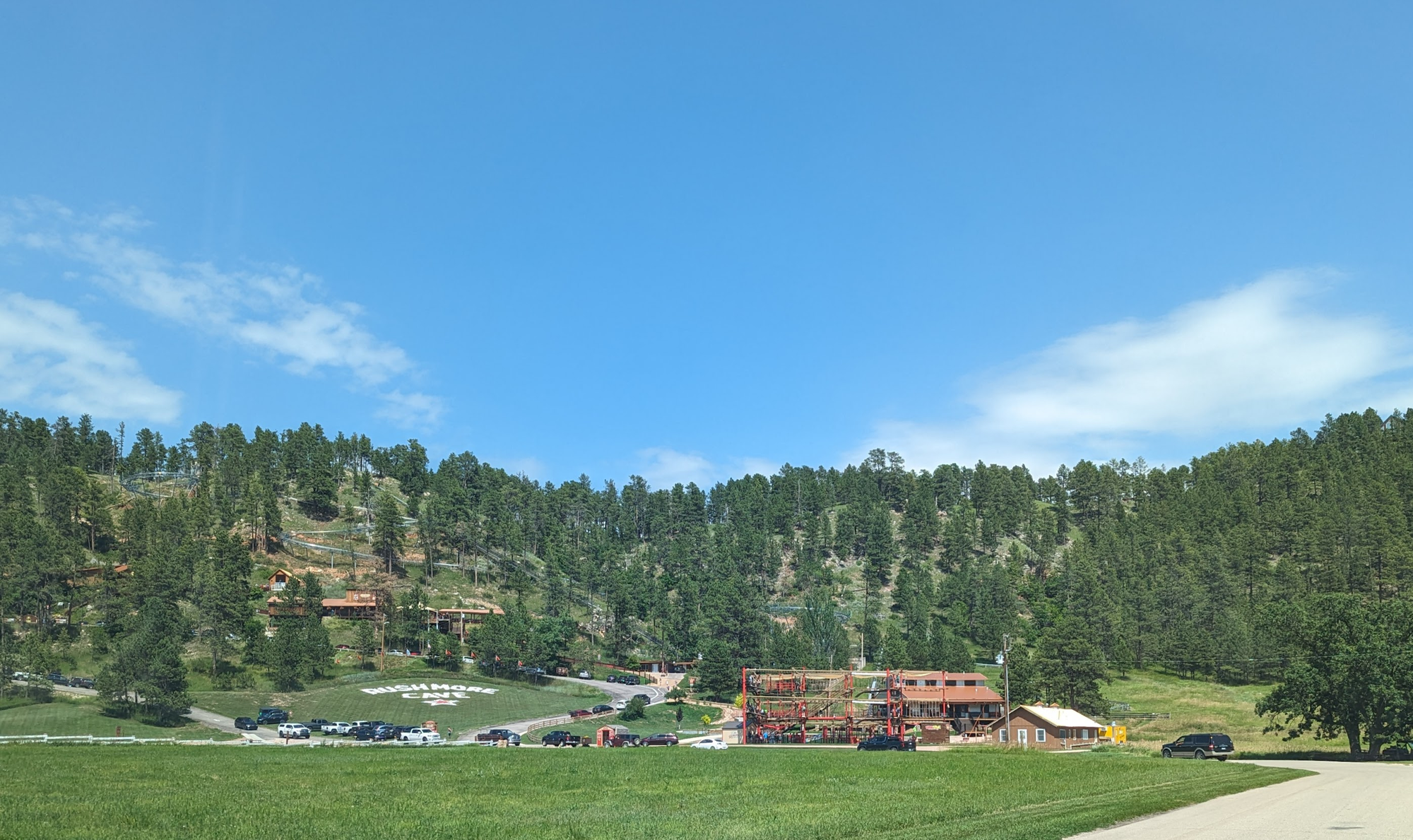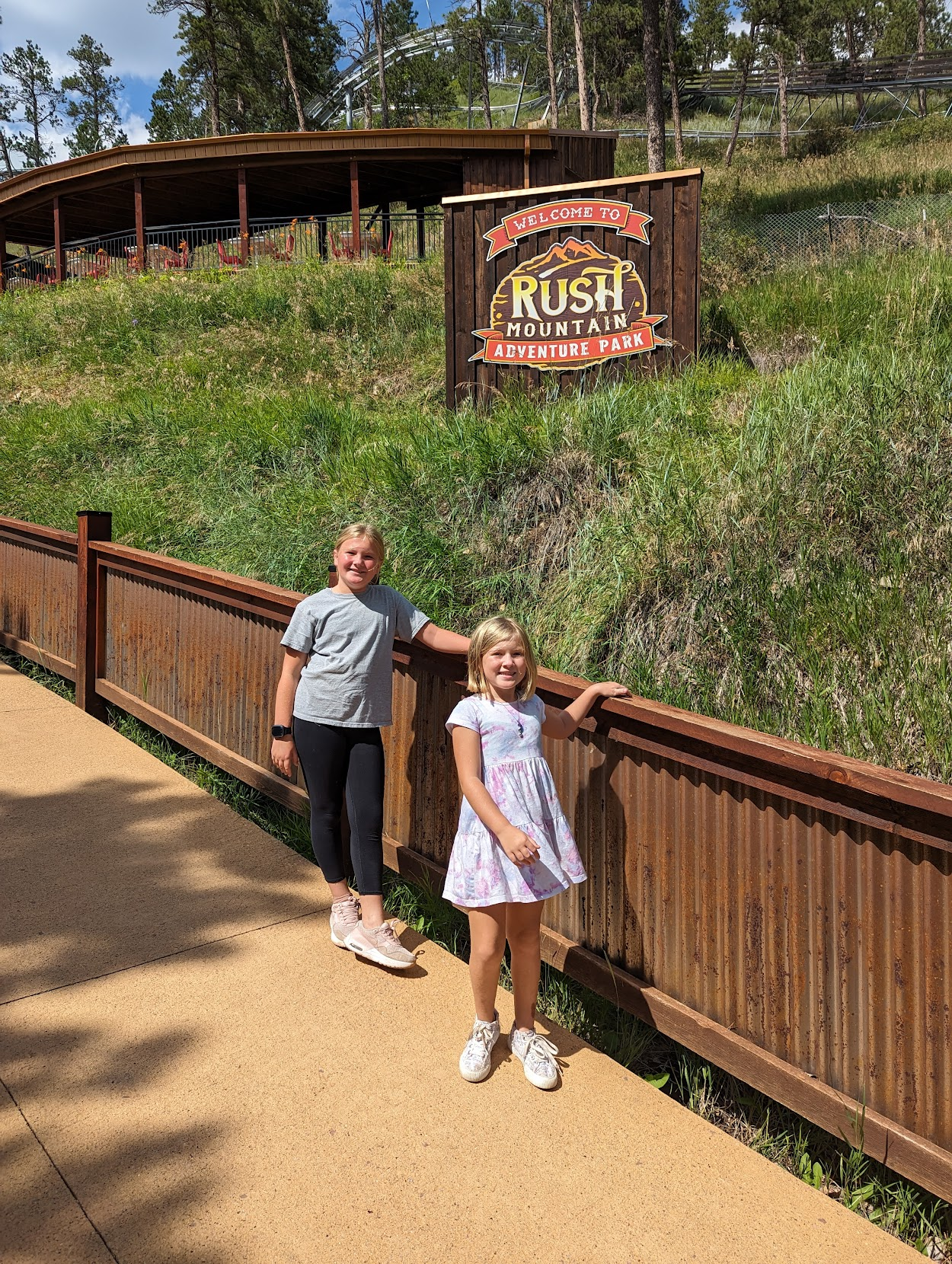 The girls spent over an hour on the two story ropes course. Their favorite part were the two ziplines.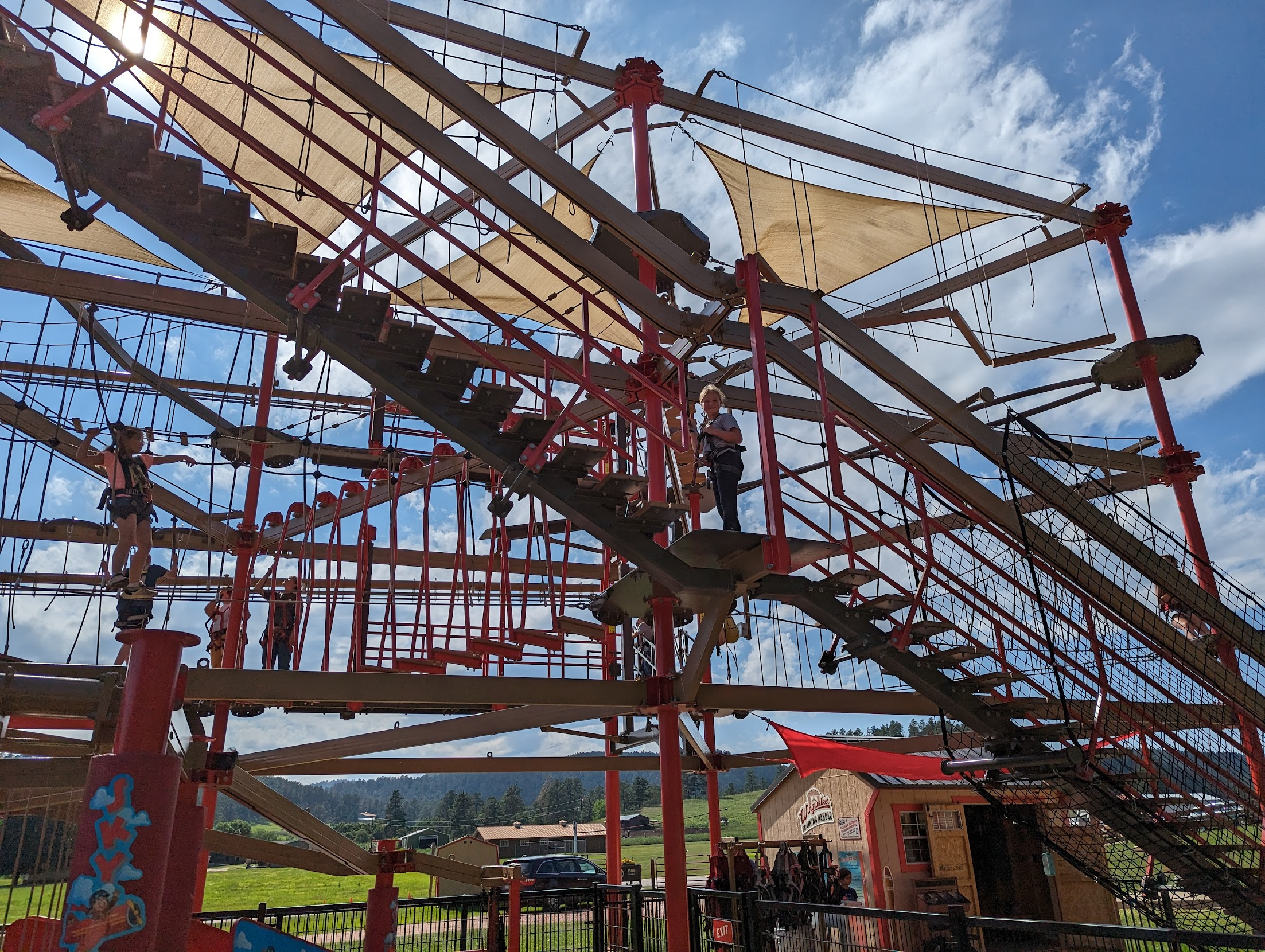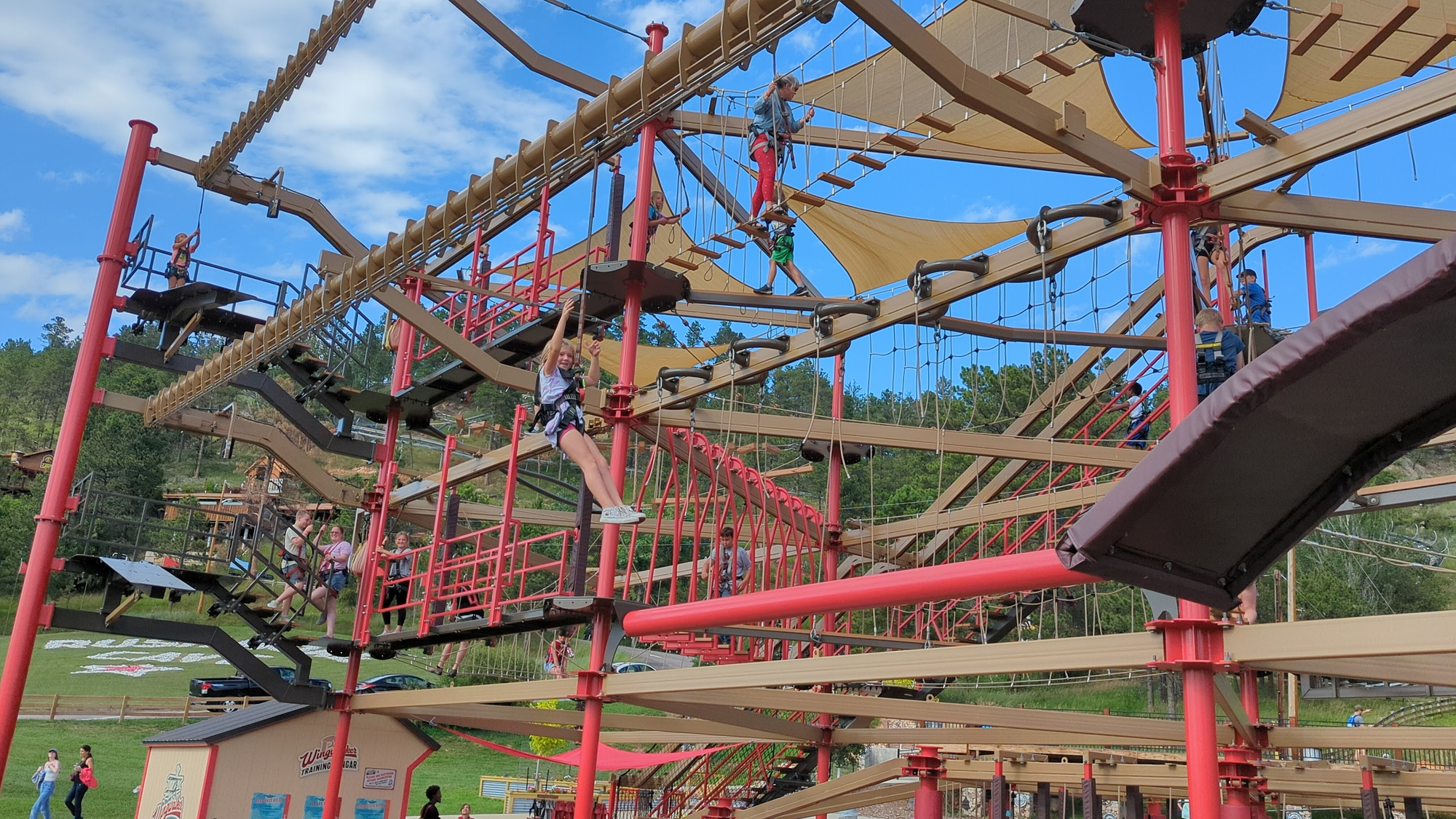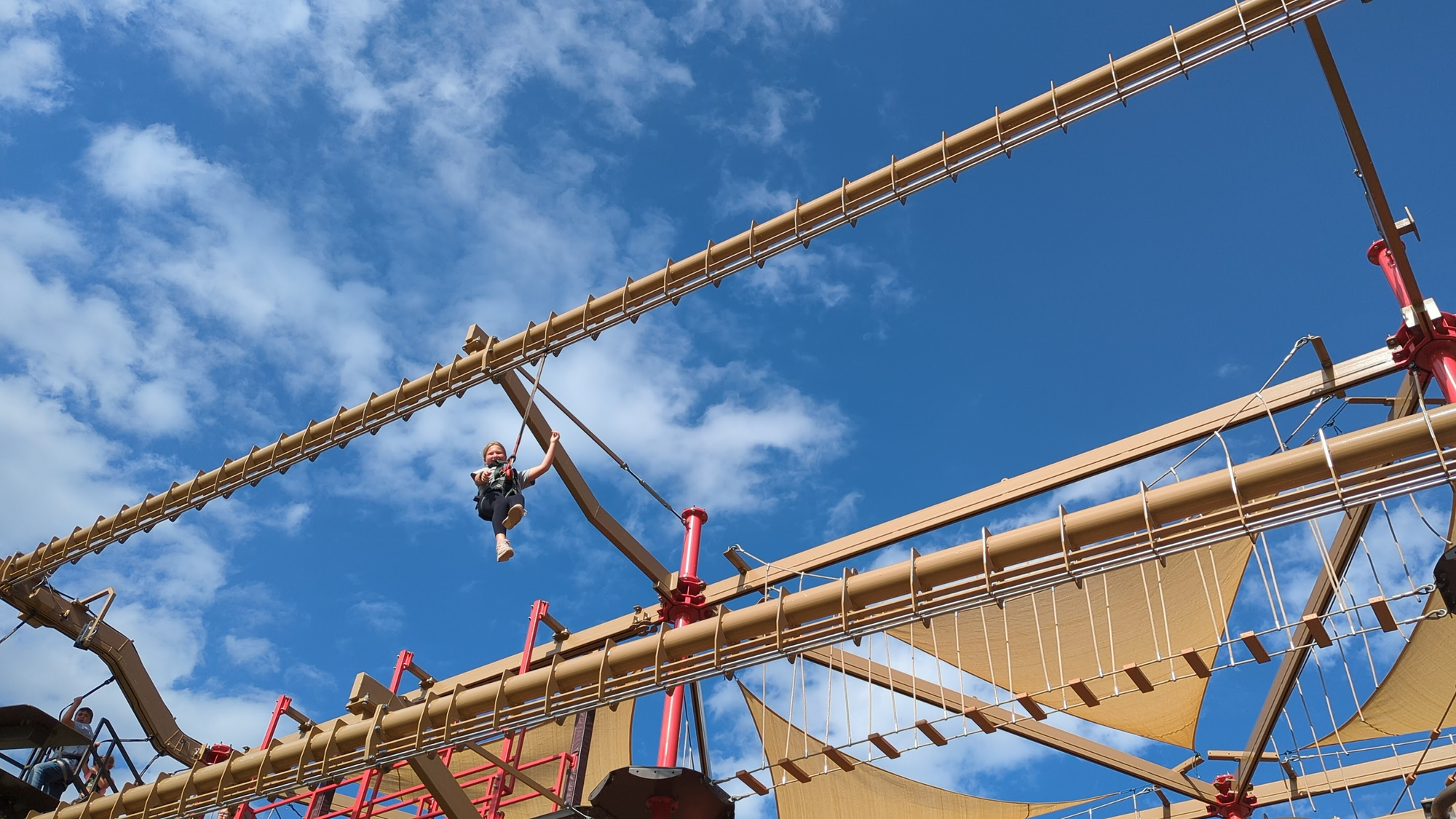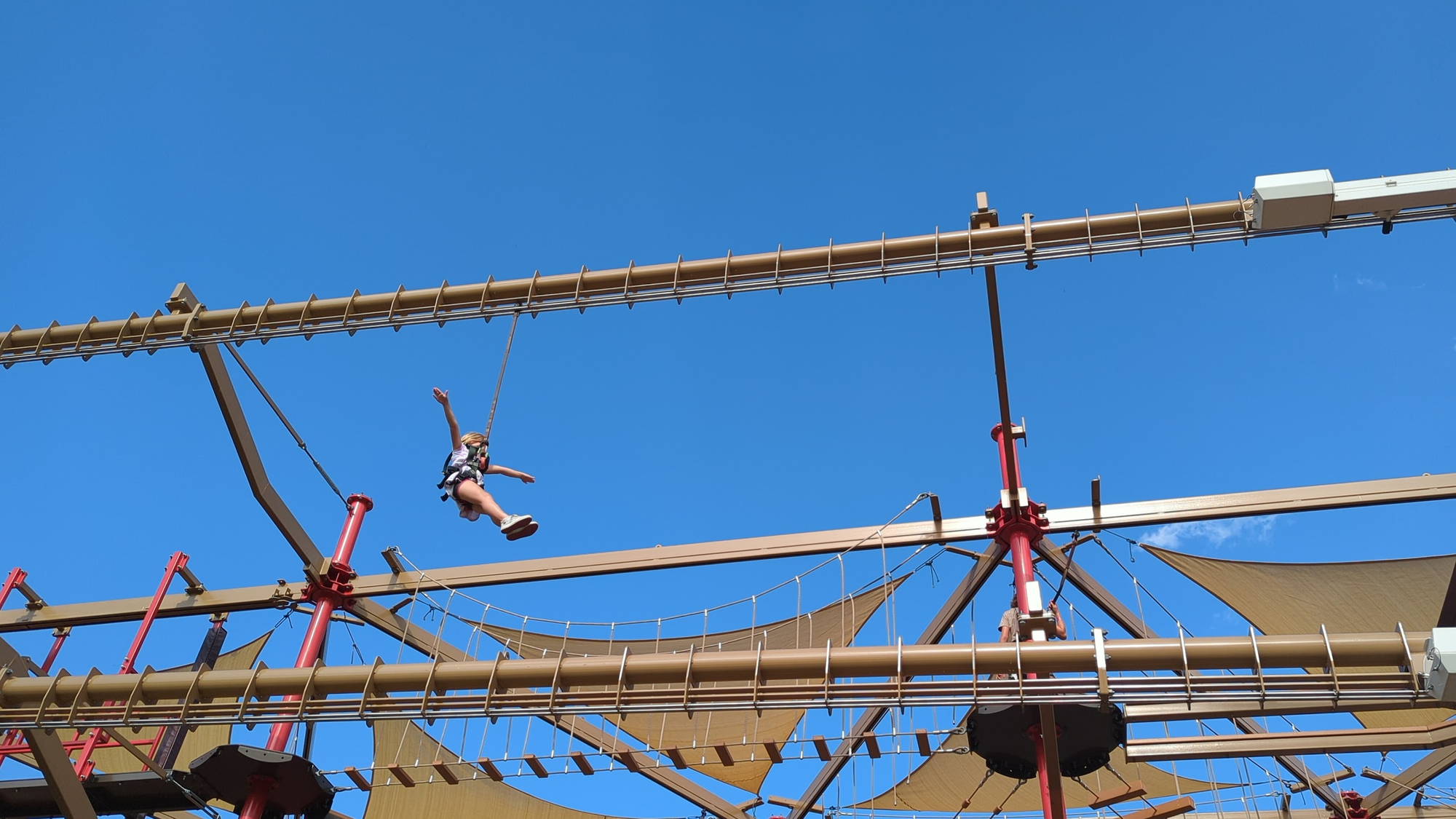 We also did the zipline and the alpine coaster.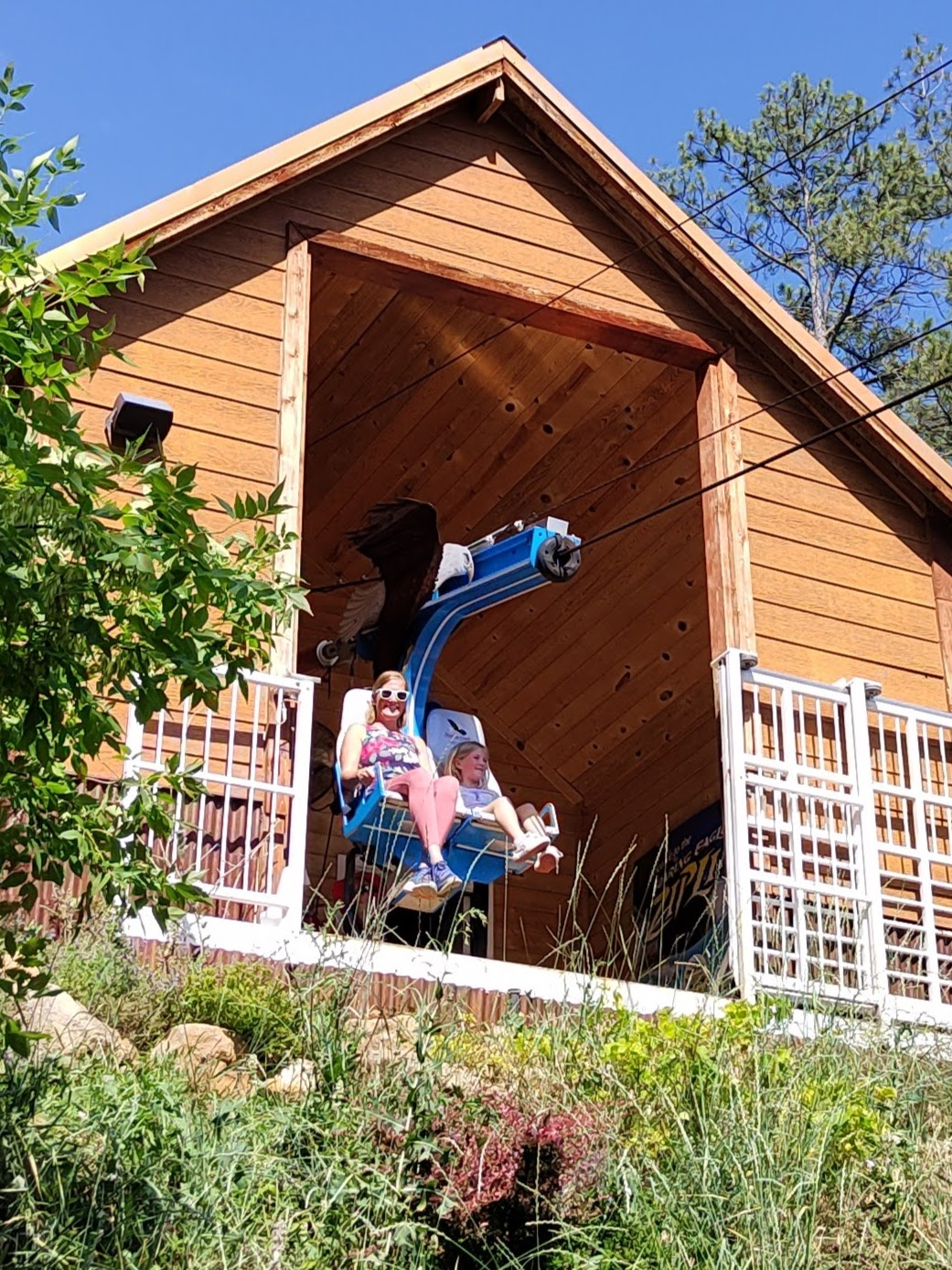 This may be my favorite picture from our trip so far. 💜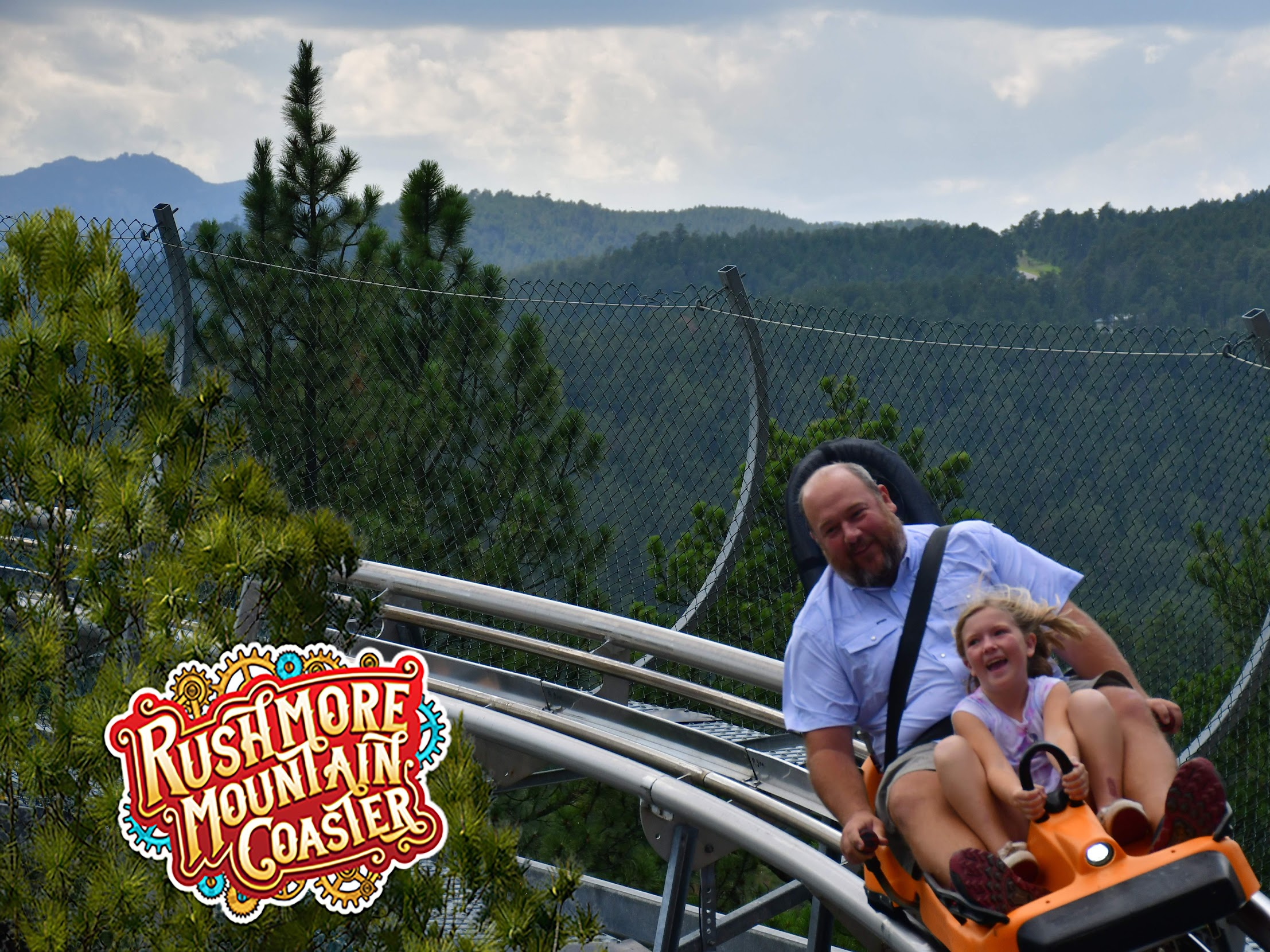 Today was our last day in South Dakota. Tomorrow we're leaving South Dakota and heading toward Yellowstone!