south dakota - day 2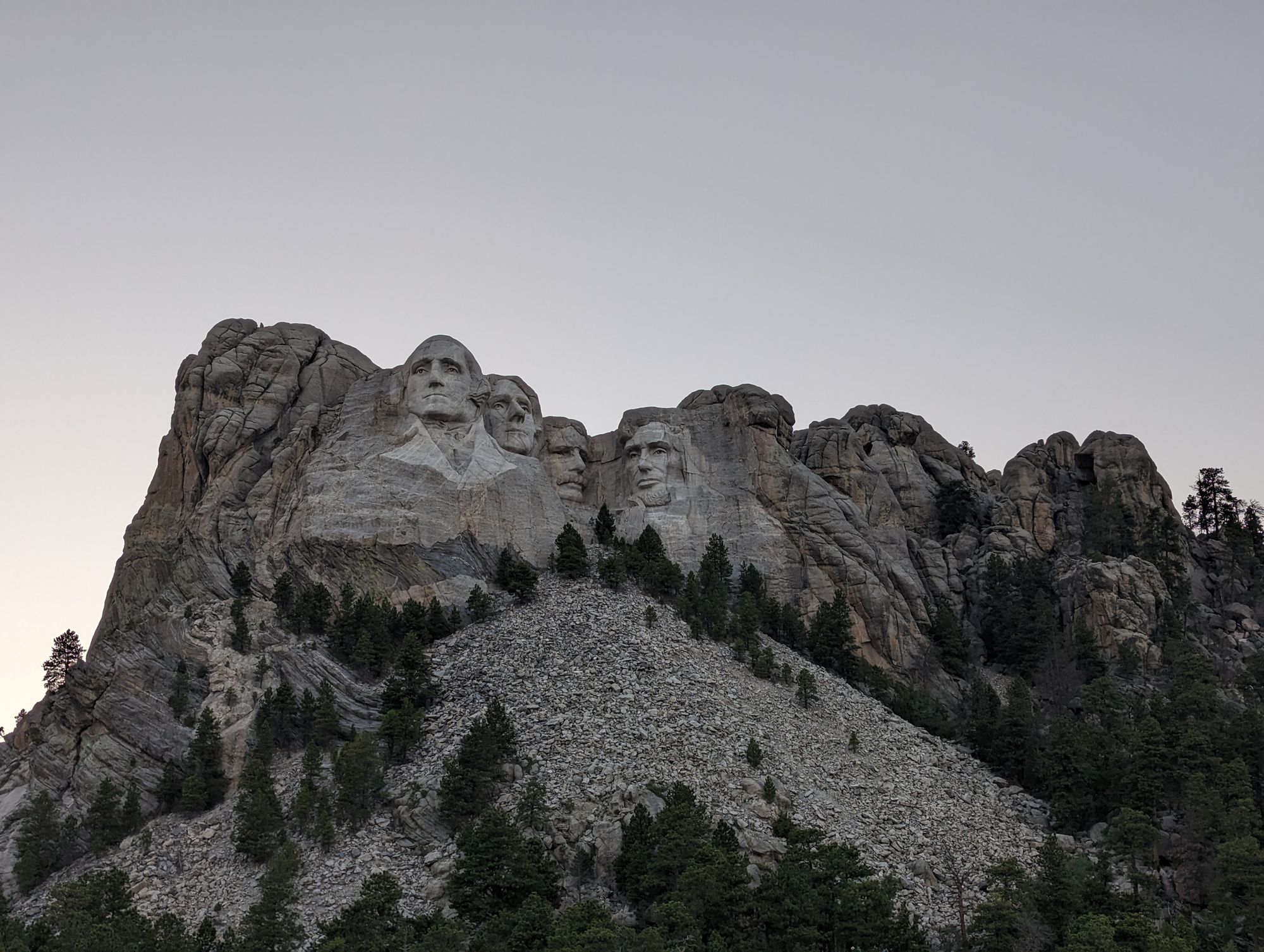 Reptile Gardens is probably our family's favorite stop in Rapid City. There is so much to do - gator show, snake show, giant tortoises, a playground, prairie dogs, birds and soooo many snakes (and other reptiles).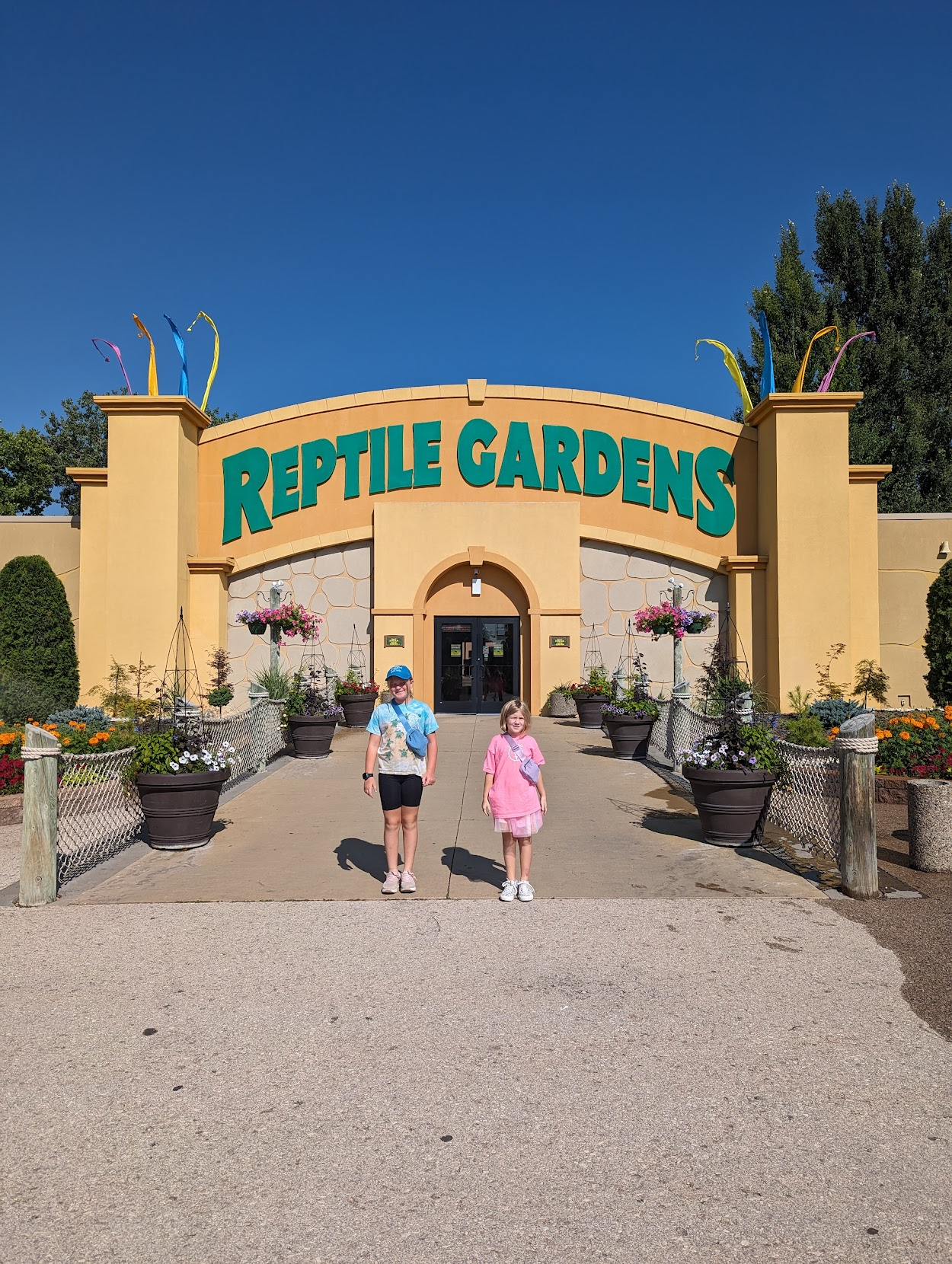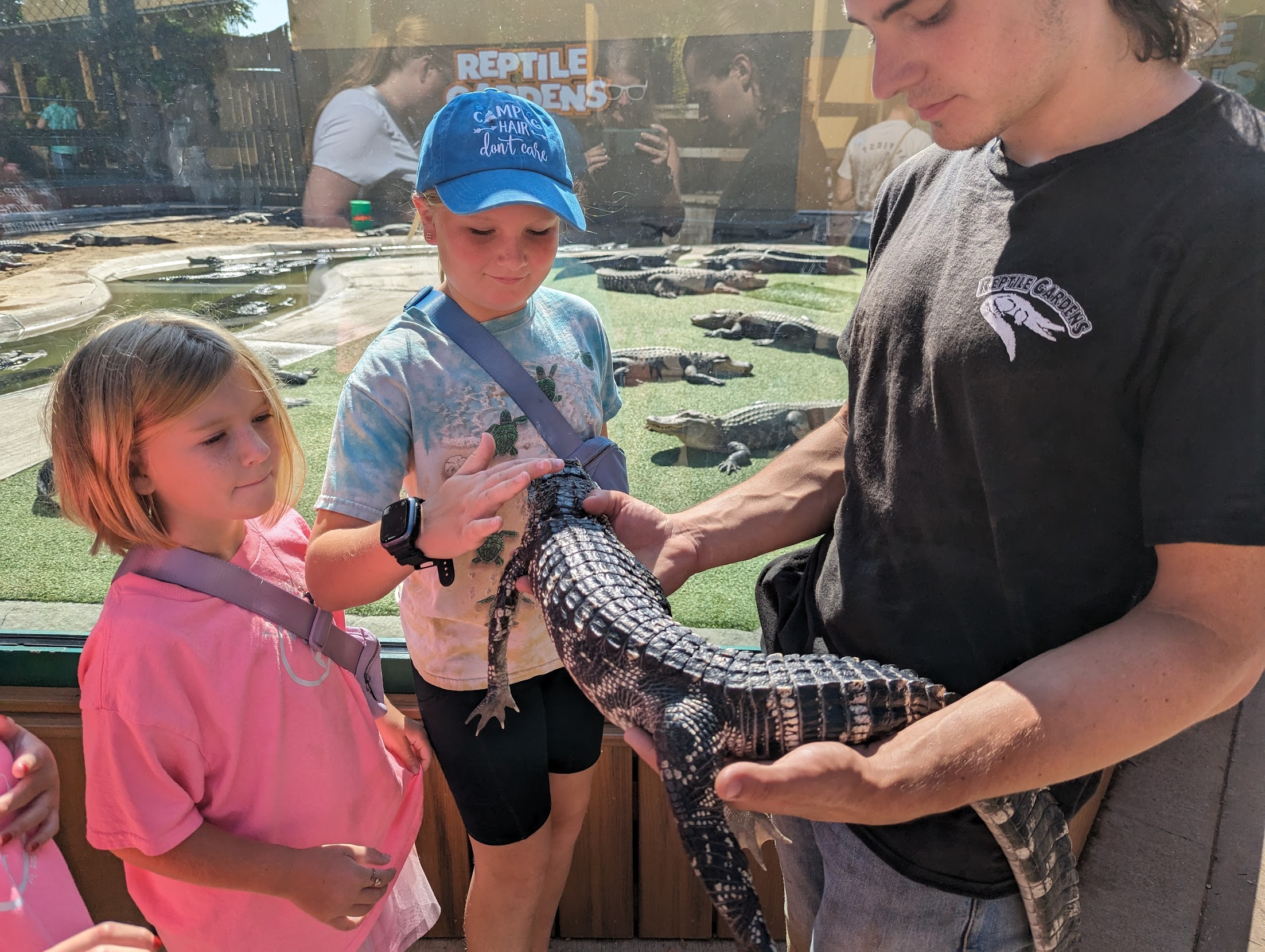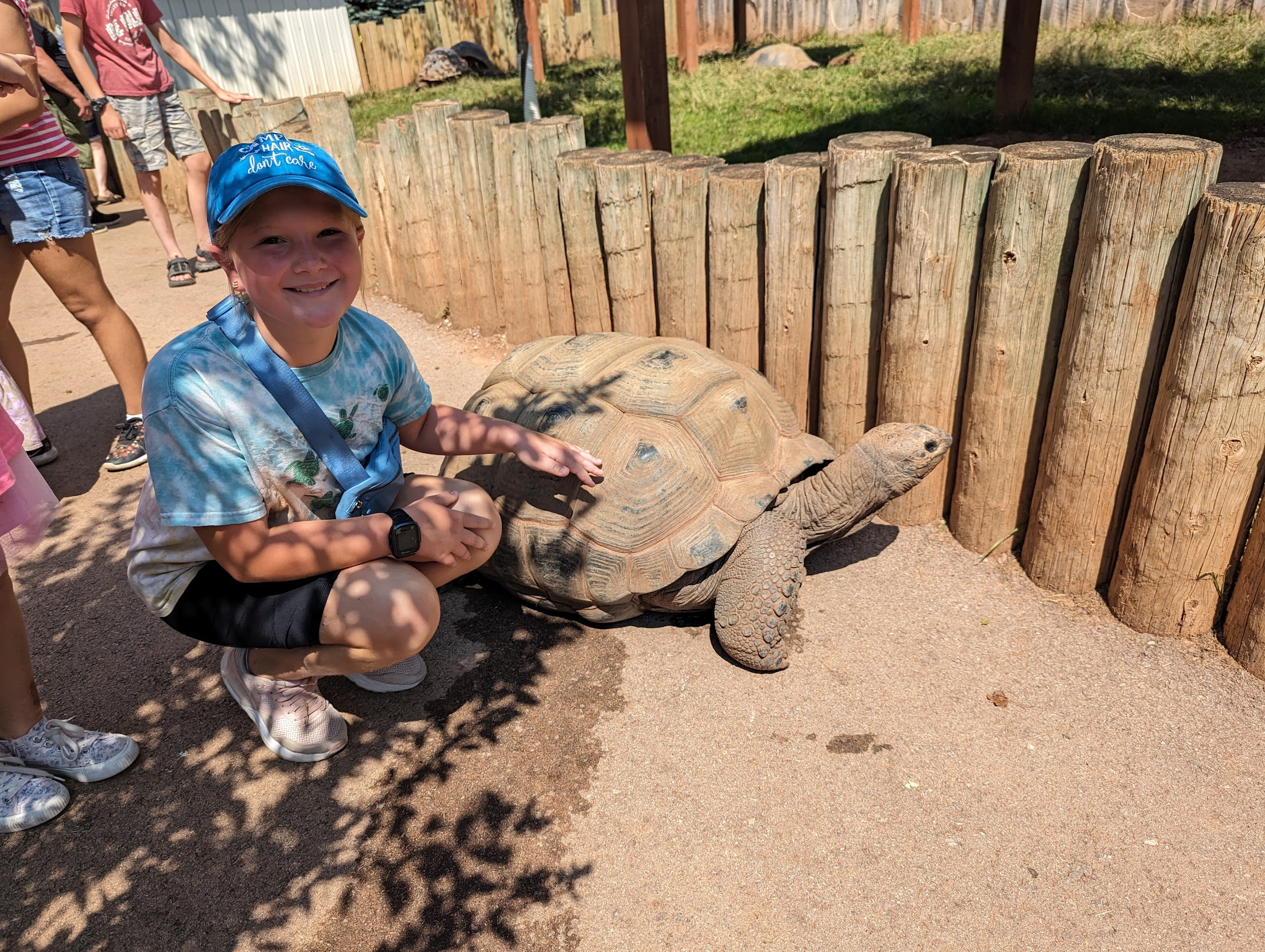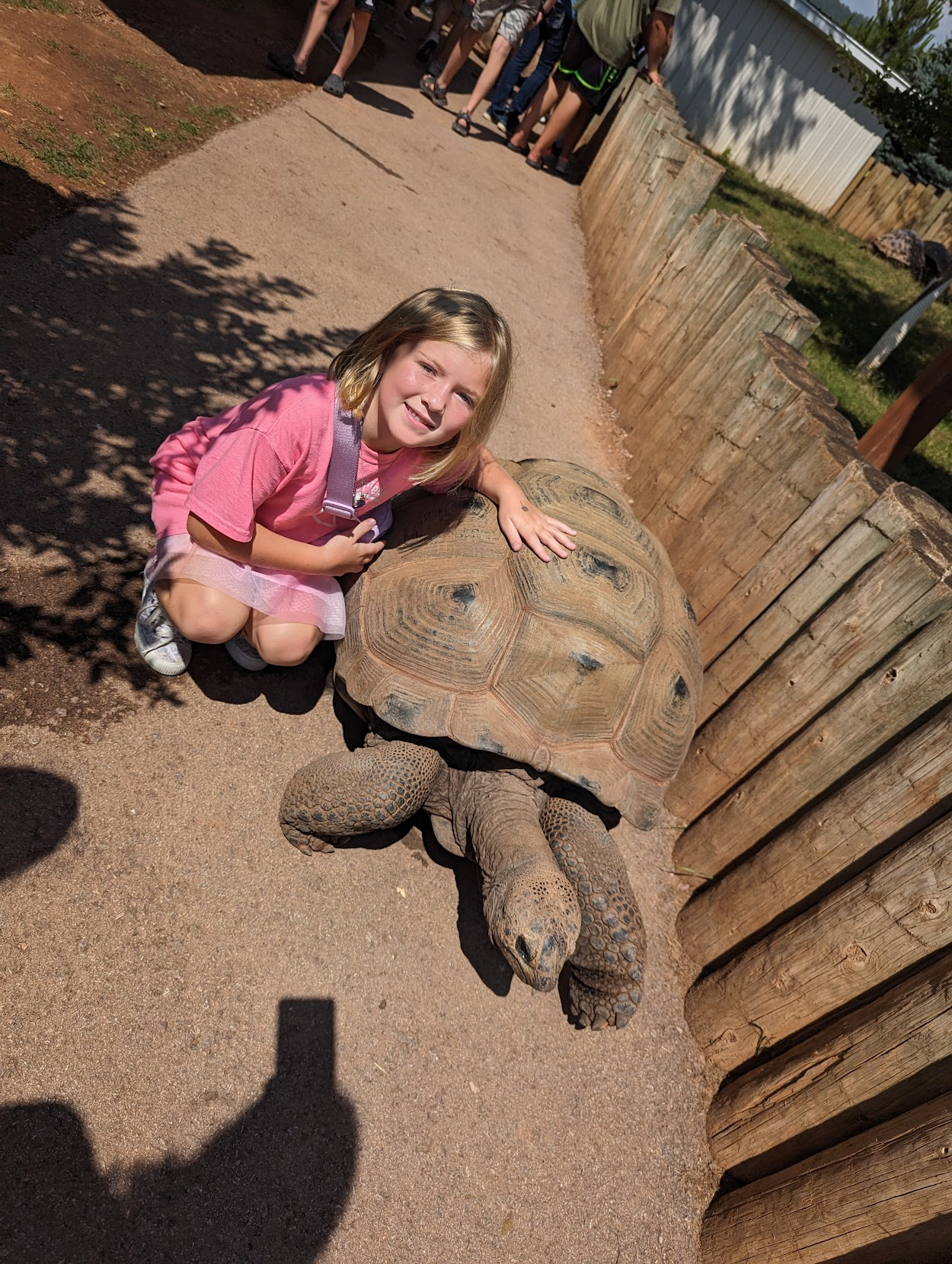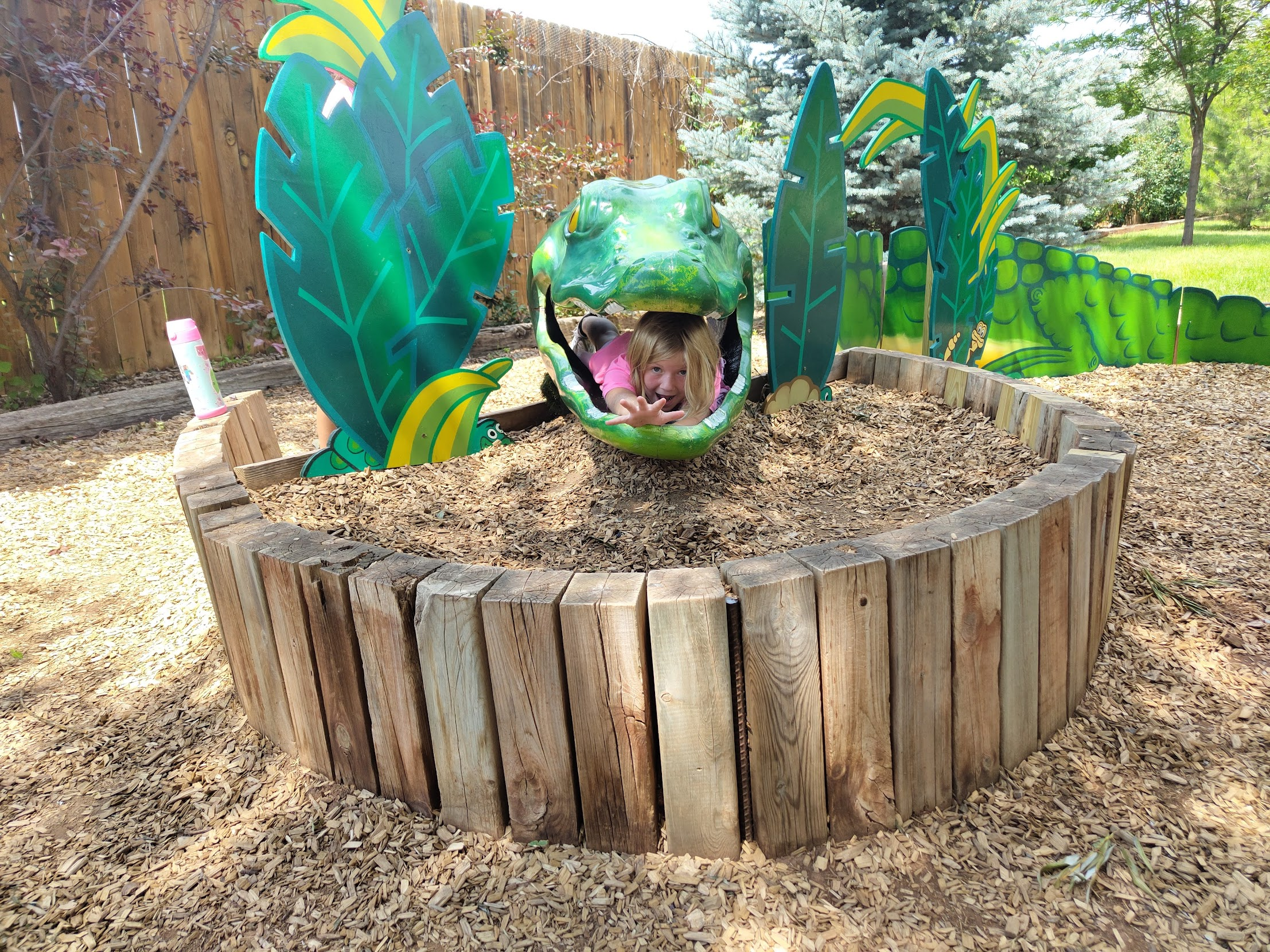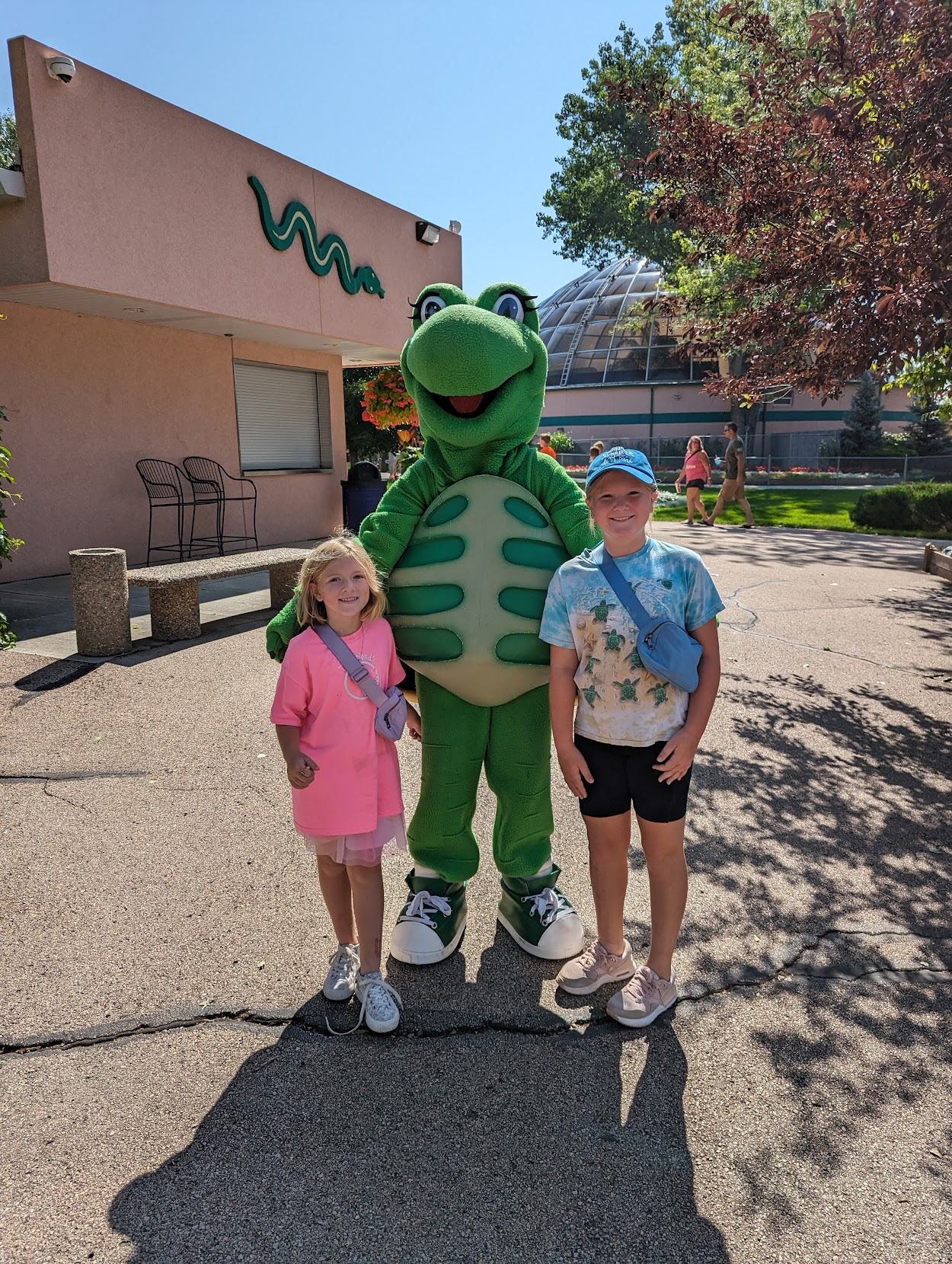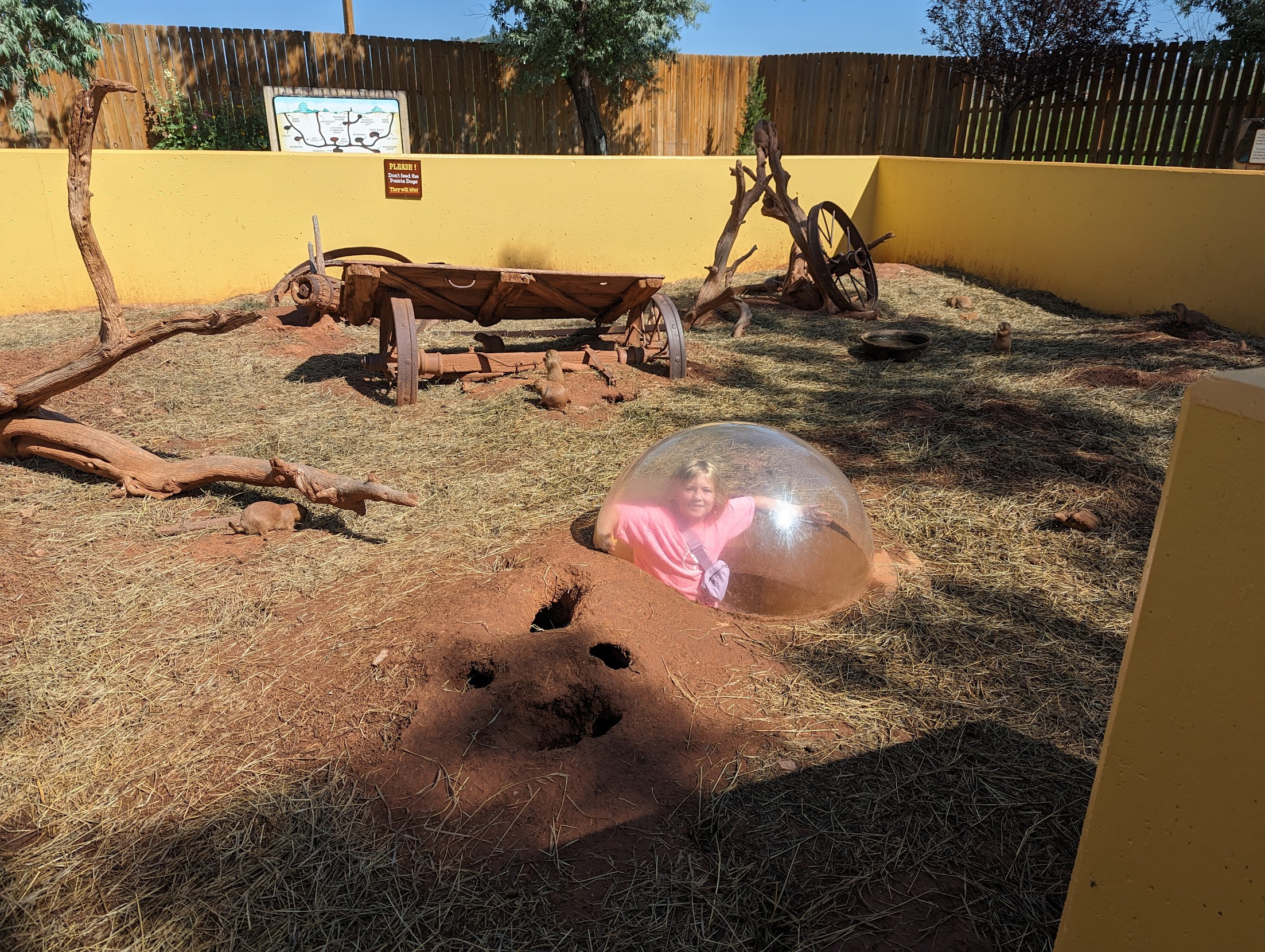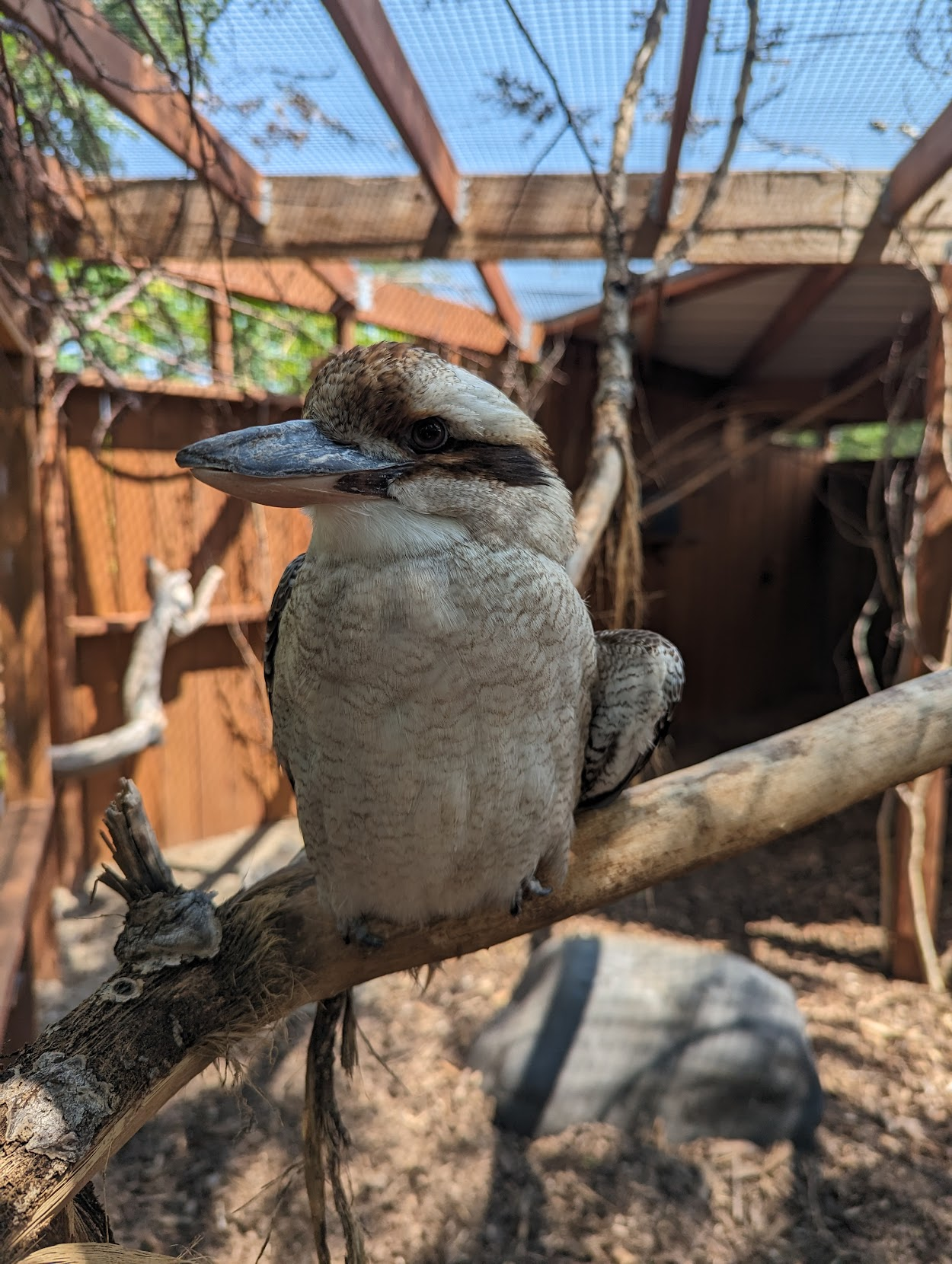 I knew Emma knew a lot about snakes, but man... she really knows a lot about snakes. We've been here twice before, but this time was a little different now that she's into snakes.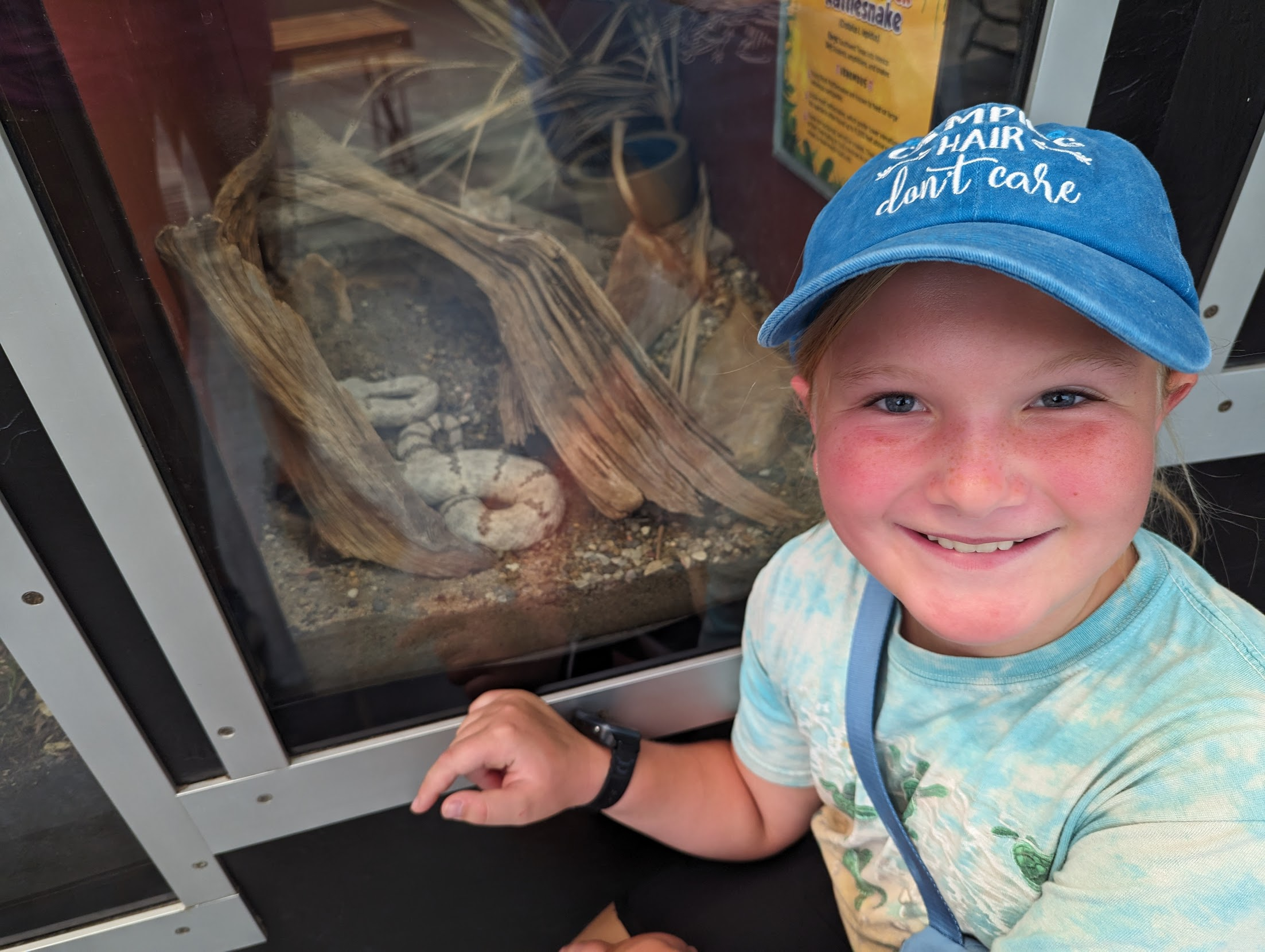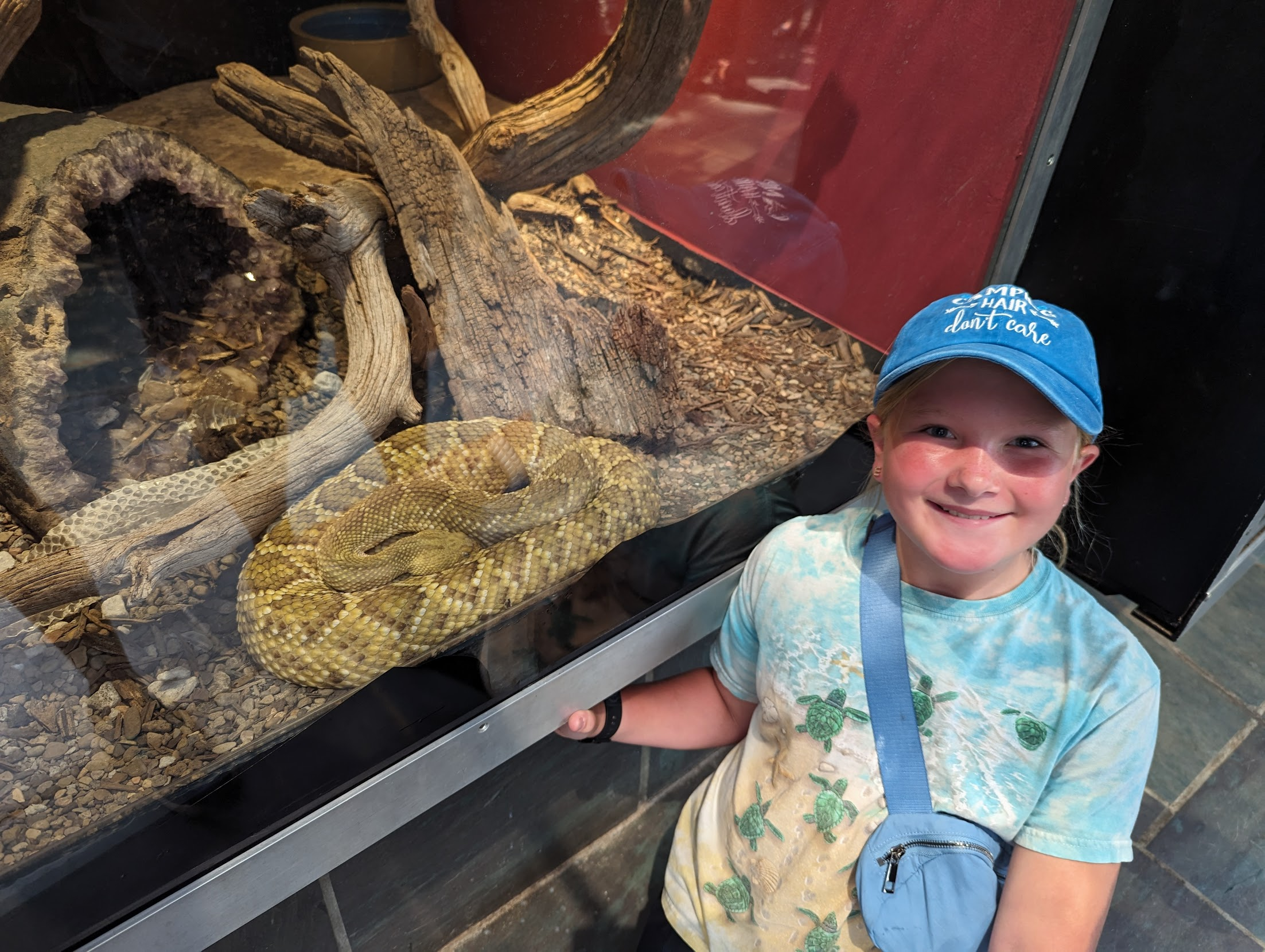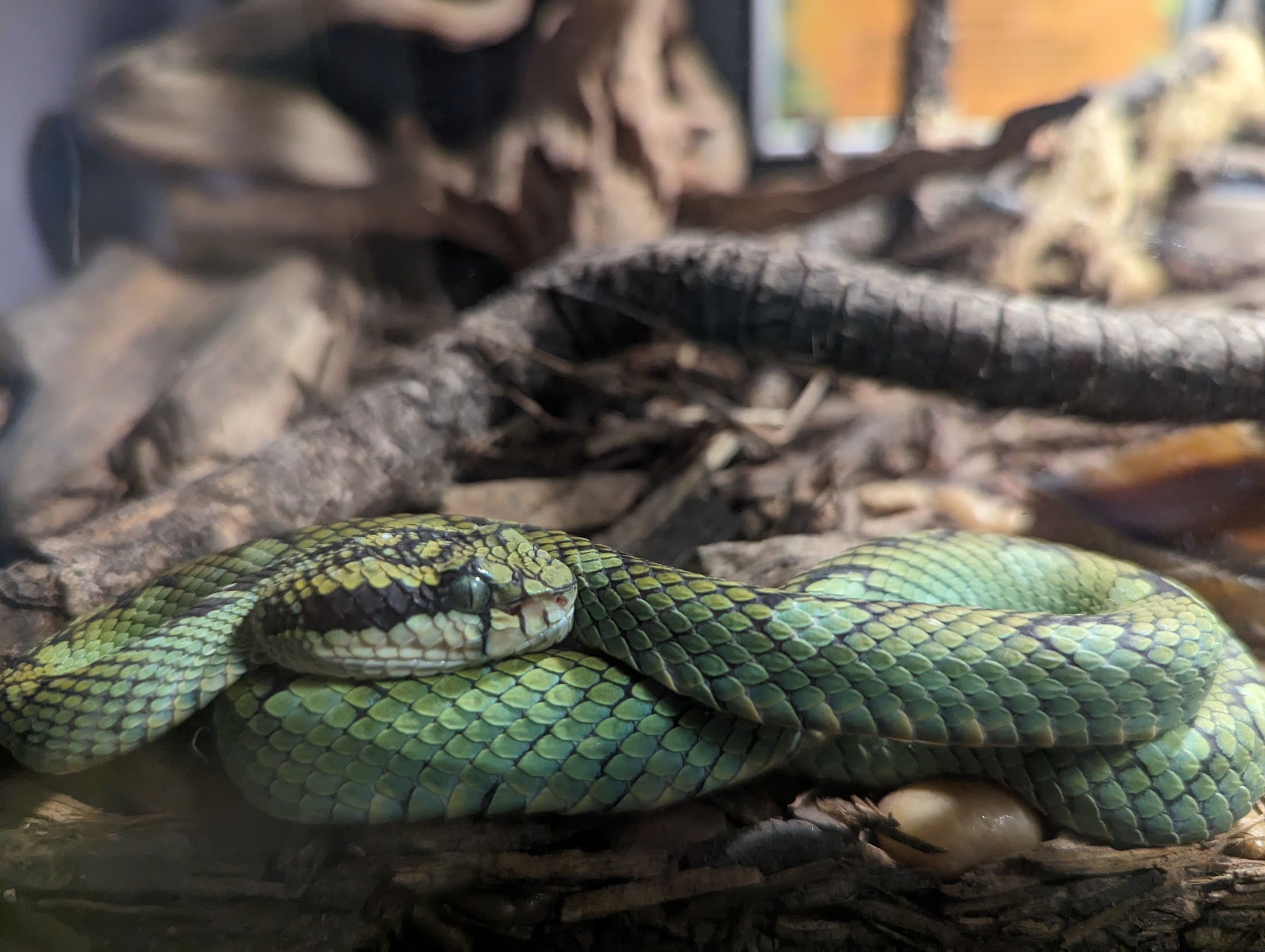 One thing I didn't meal plan for was sweets. I brought stuff for s'mores, but that was it. We've been missing sweets, so when we passed by this huge candy store we had to stop.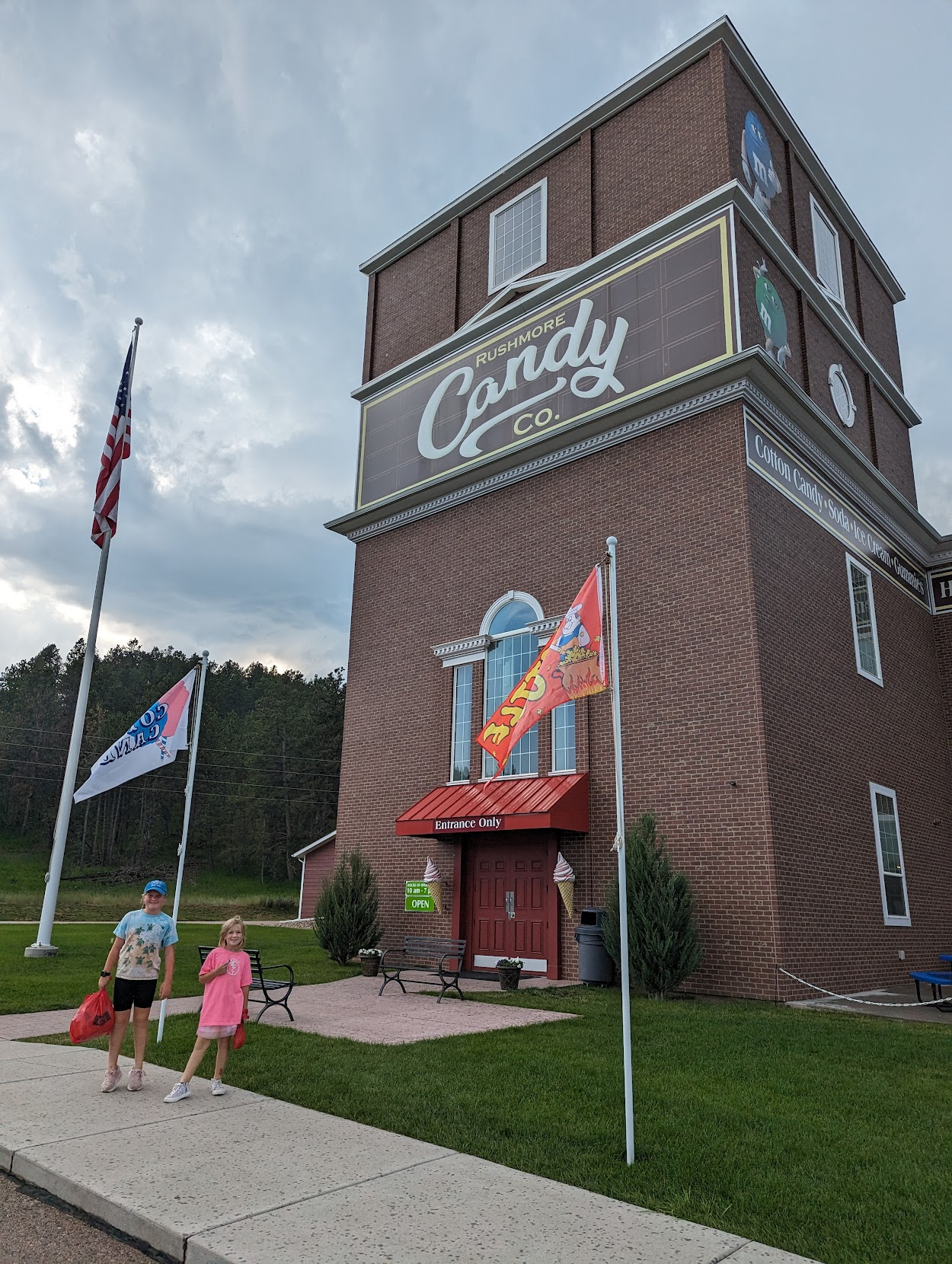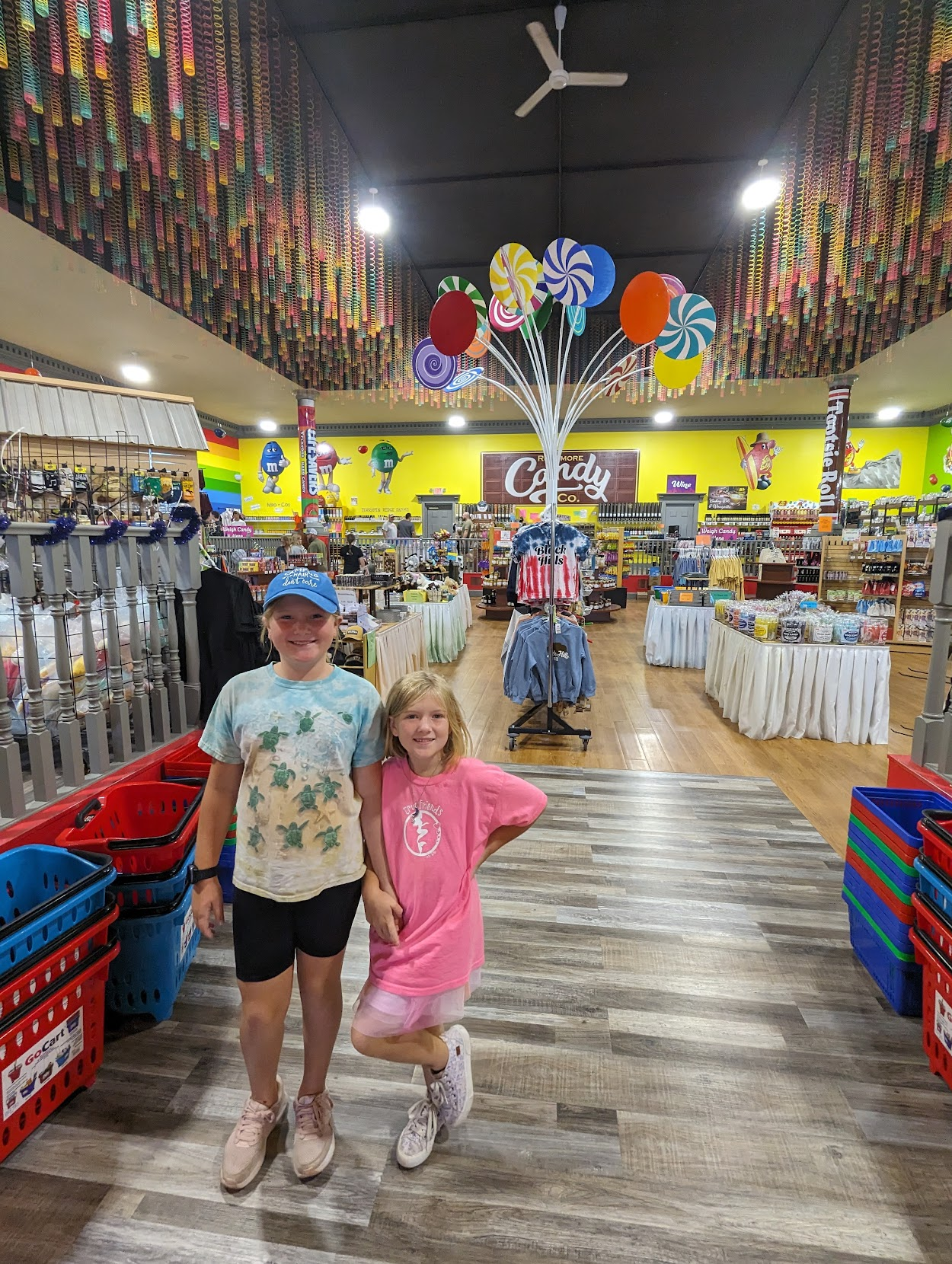 We took a sightseeing break this afternoon and visited the pool and game room at the campground instead. Tonight we headed to Mount Rushmore for the nightly lighting ceremony.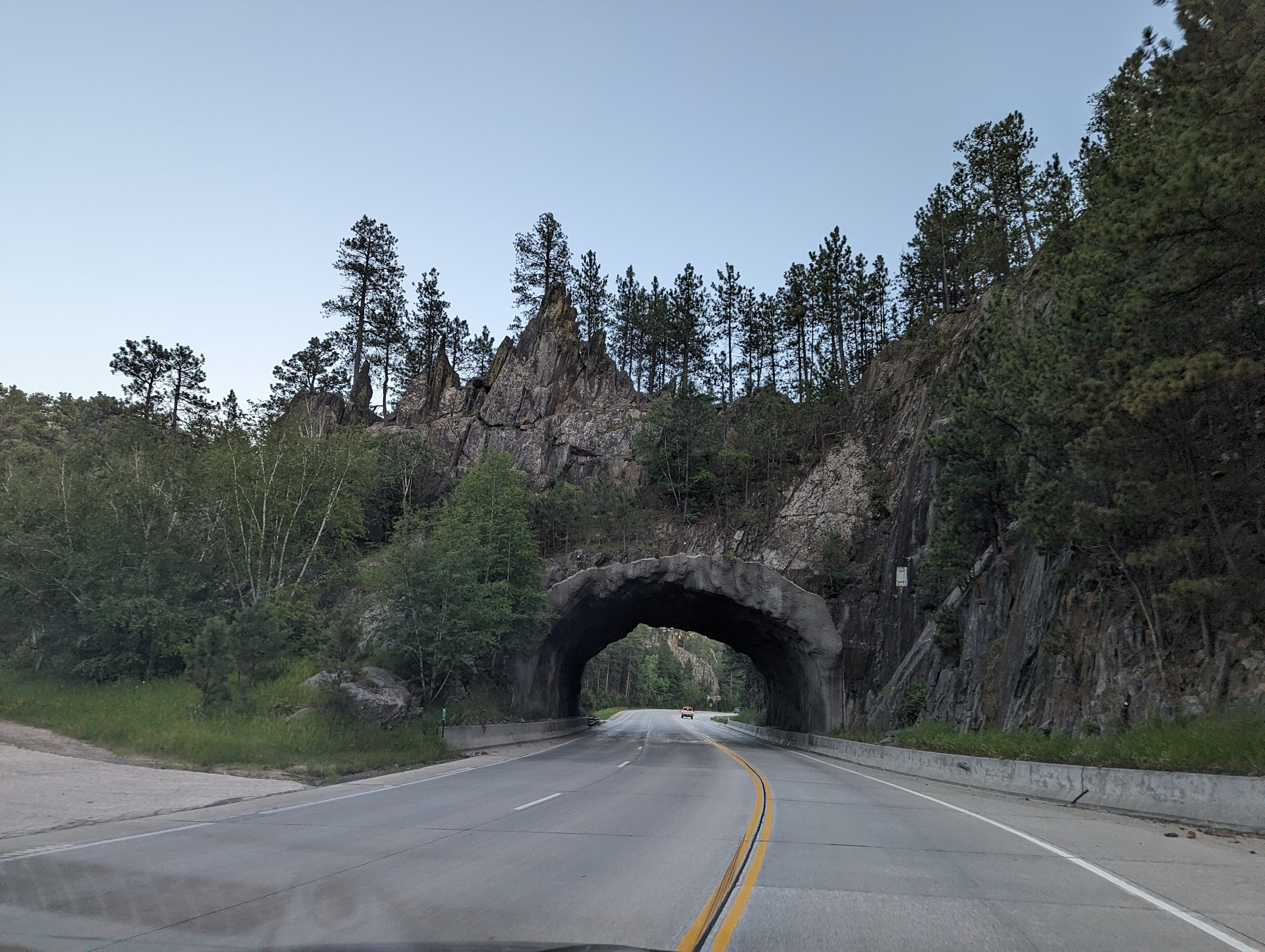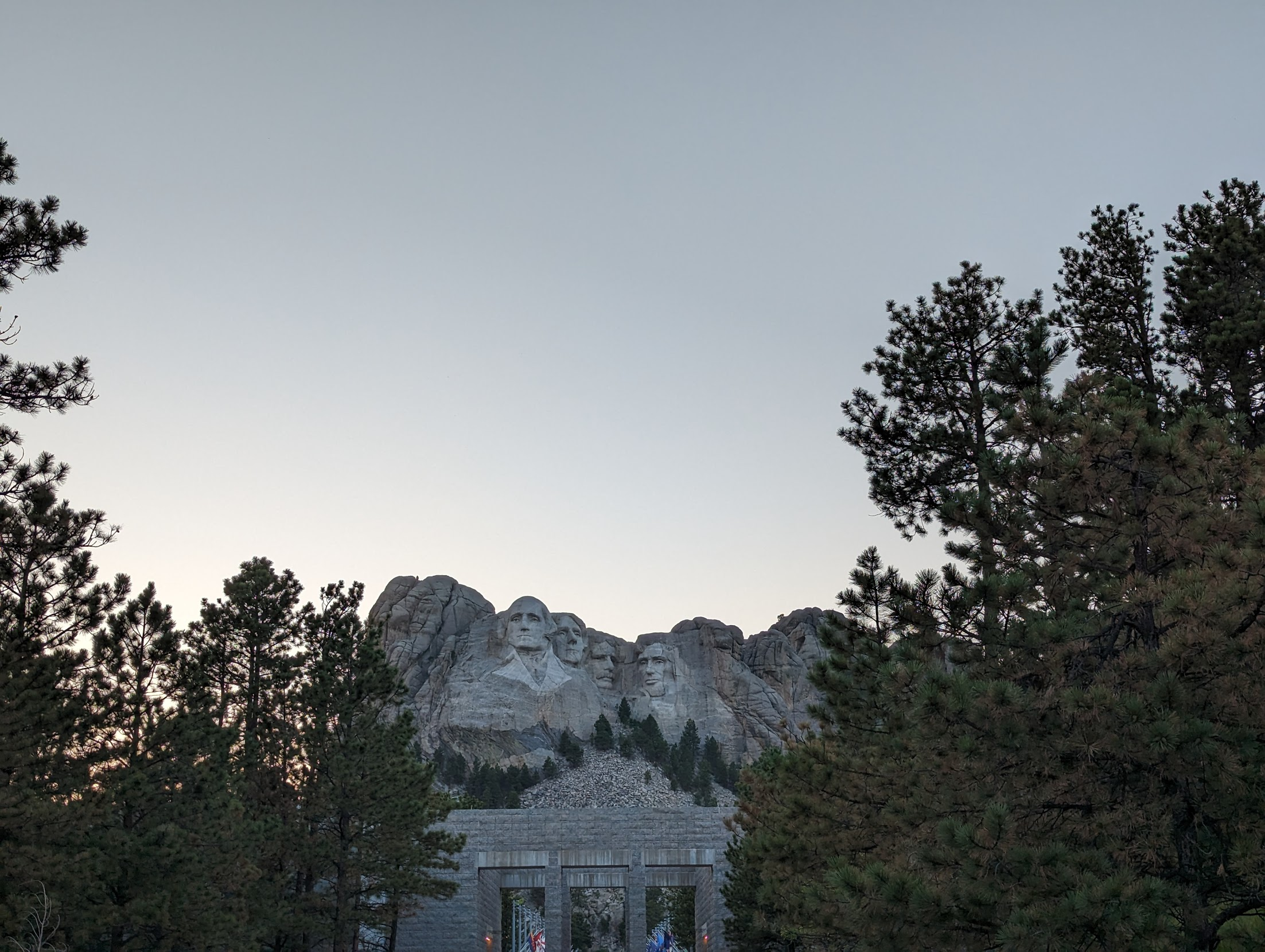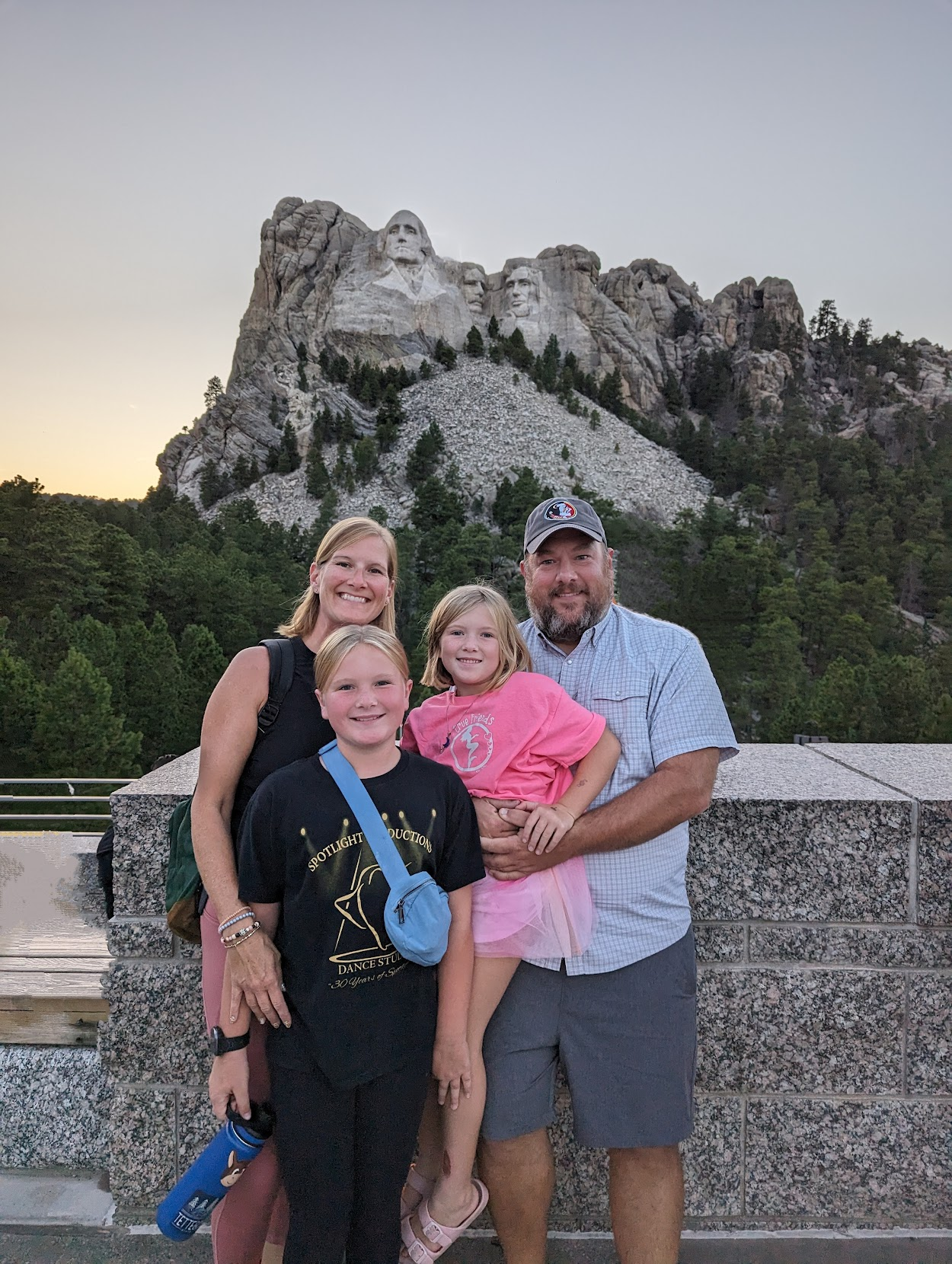 This was a first for us and might be the only way we see Mount Rushmore from now on. A park ranger spoke for 10 minutes followed by a 20 minute video about the United States, the presidents and how it was built.