snow day (4 of 4)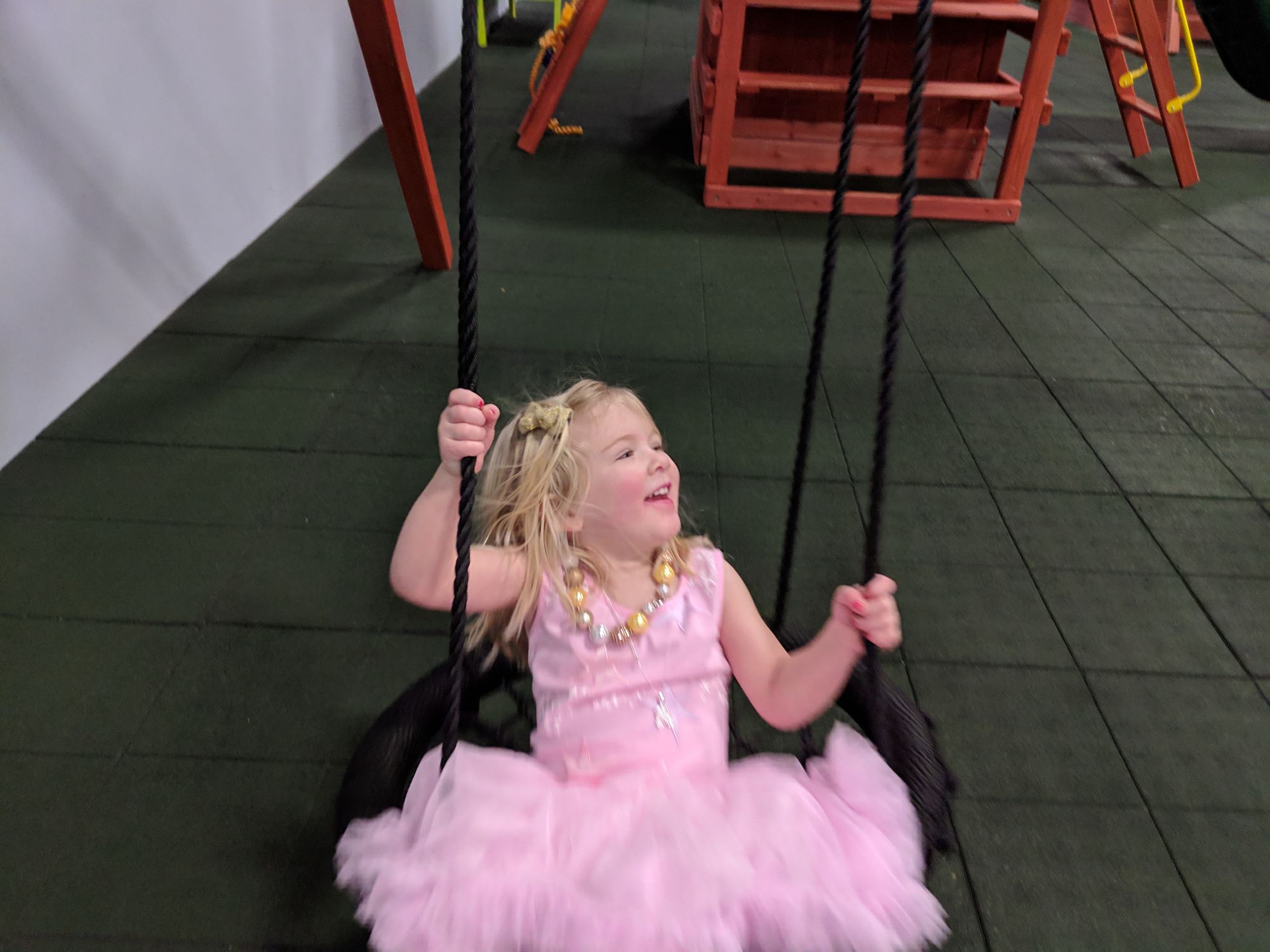 Today was a long one. We met a bunch of friends at the indoor playground this morning. It's tough to get a good picture here because the girls are constantly moving.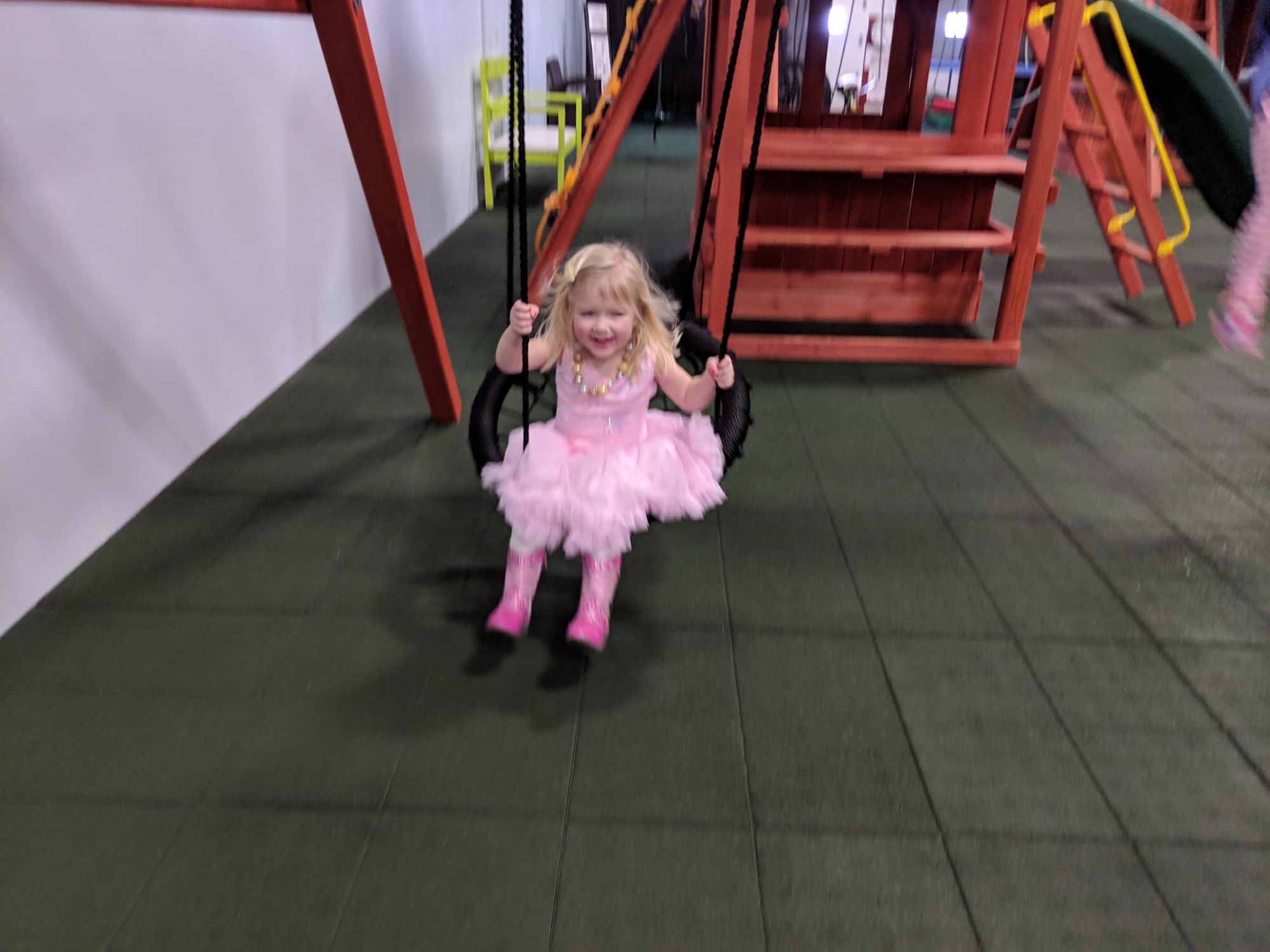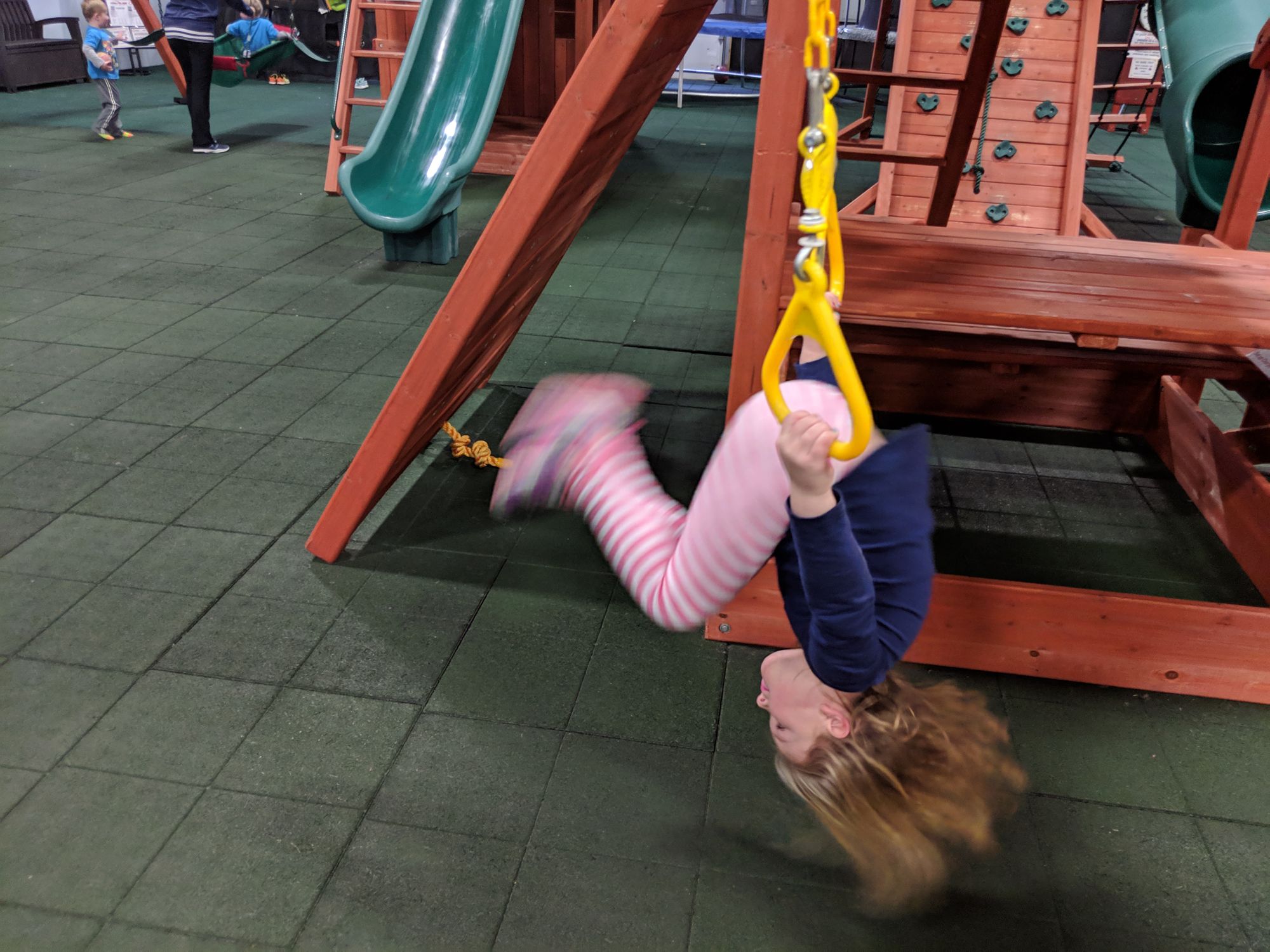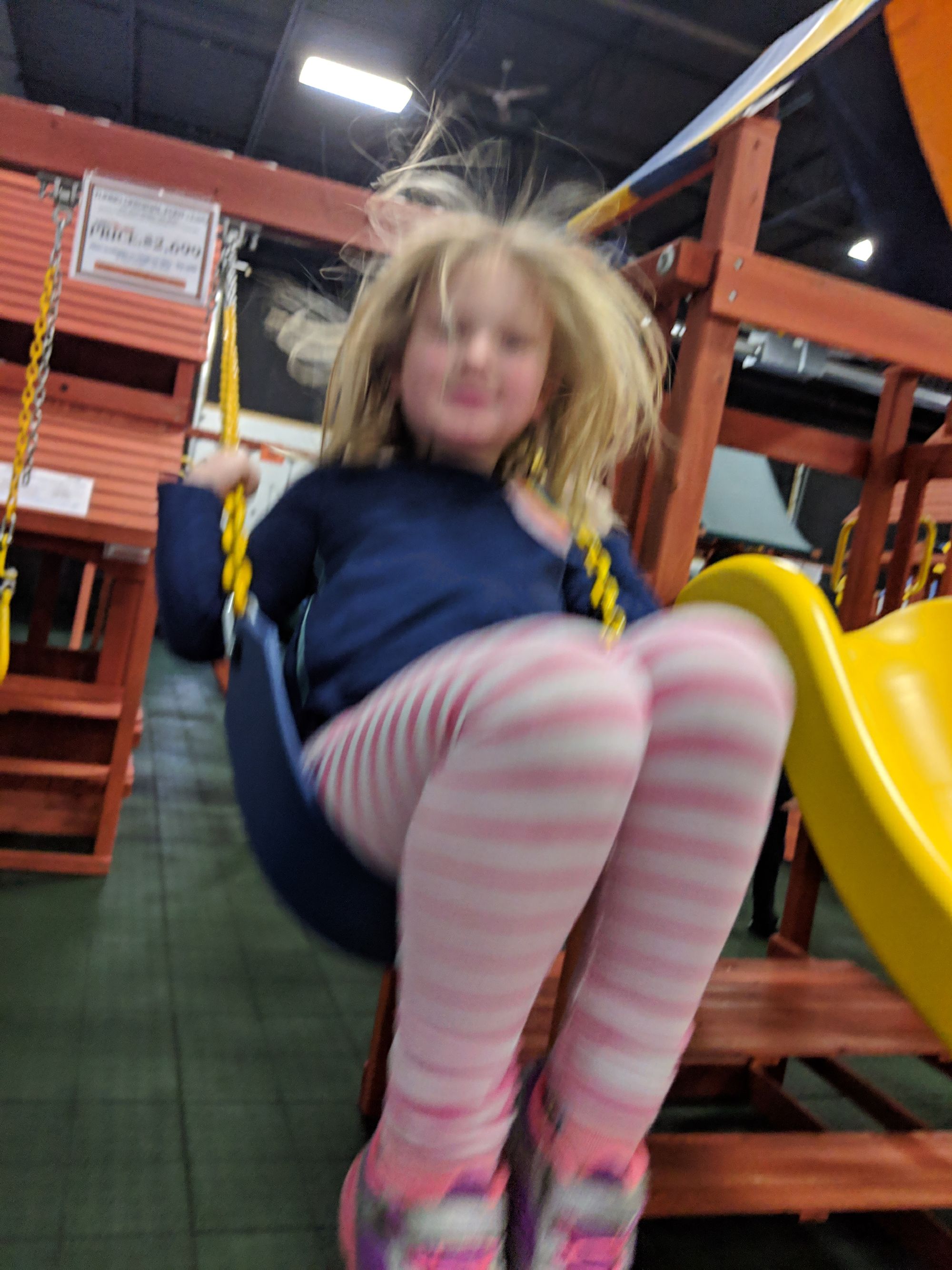 Afterward our friends joined us for lunch at the noodle restaurant. Olivia loves to eat her mac and cheese with chop sticks.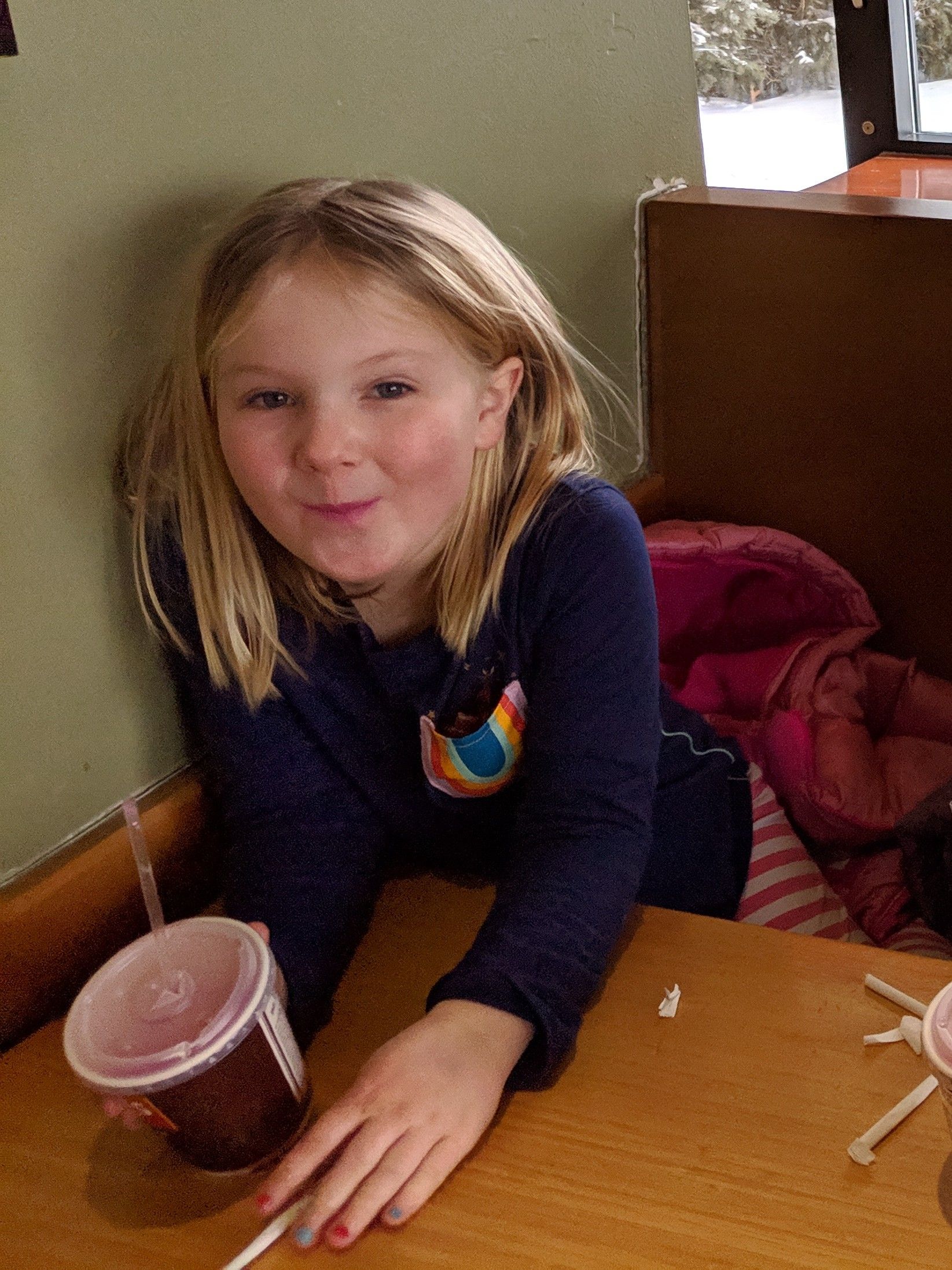 We finished up the final snow day of the week swimming at the YMCA. Olivia is always done in an hour. Emma and her friend swam for 3 hours while Olivia played on my phone.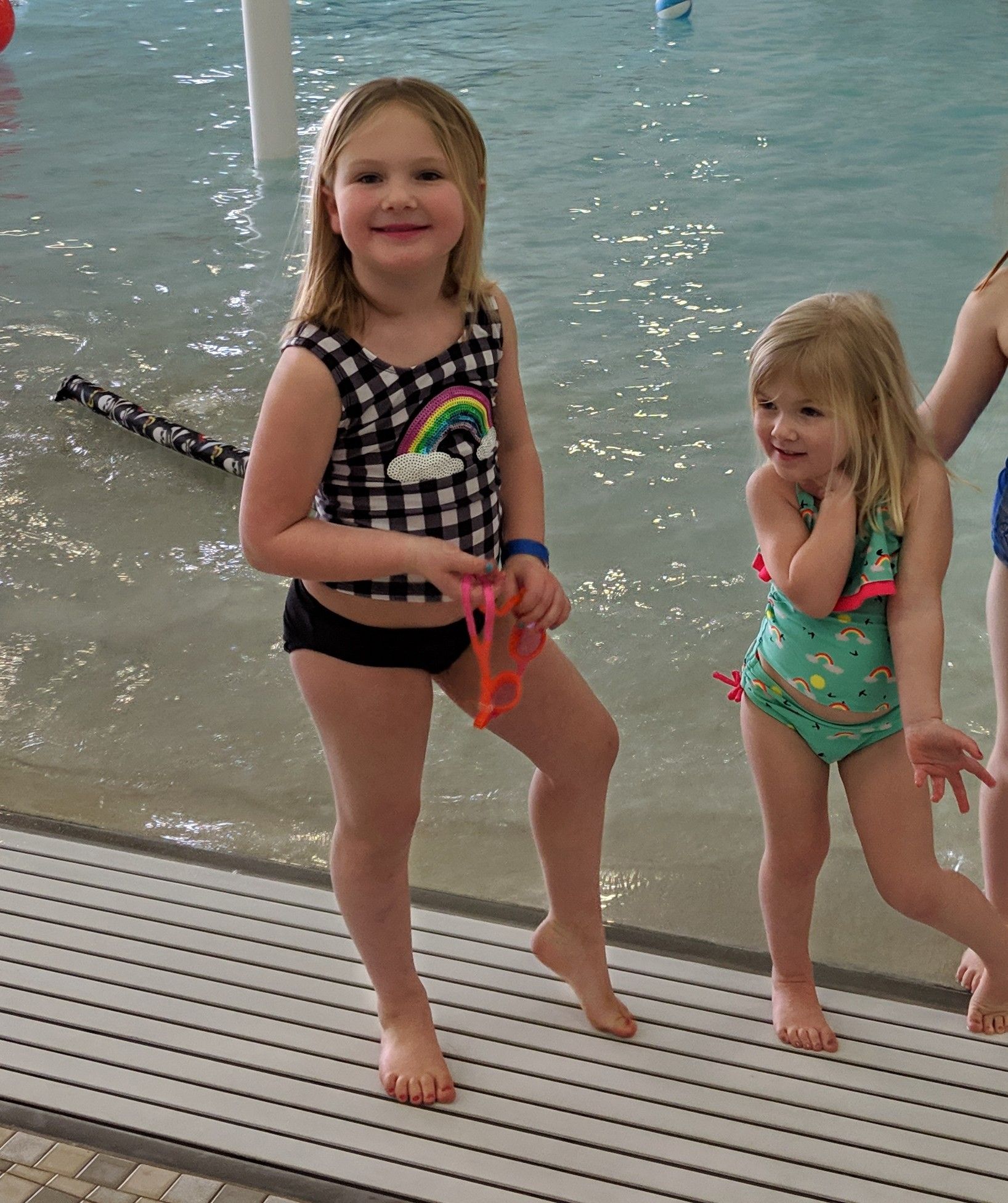 She even broke out her tree smile for the first time in a long time.