We've been busy… which means I've been slacking on website updates!
Last Saturday was rainy, so we headed to the zoo. While we were there I realized we should have gone to the aquarium! Emma loves the fish at the zoo, and we haven't been to the aquarium yet.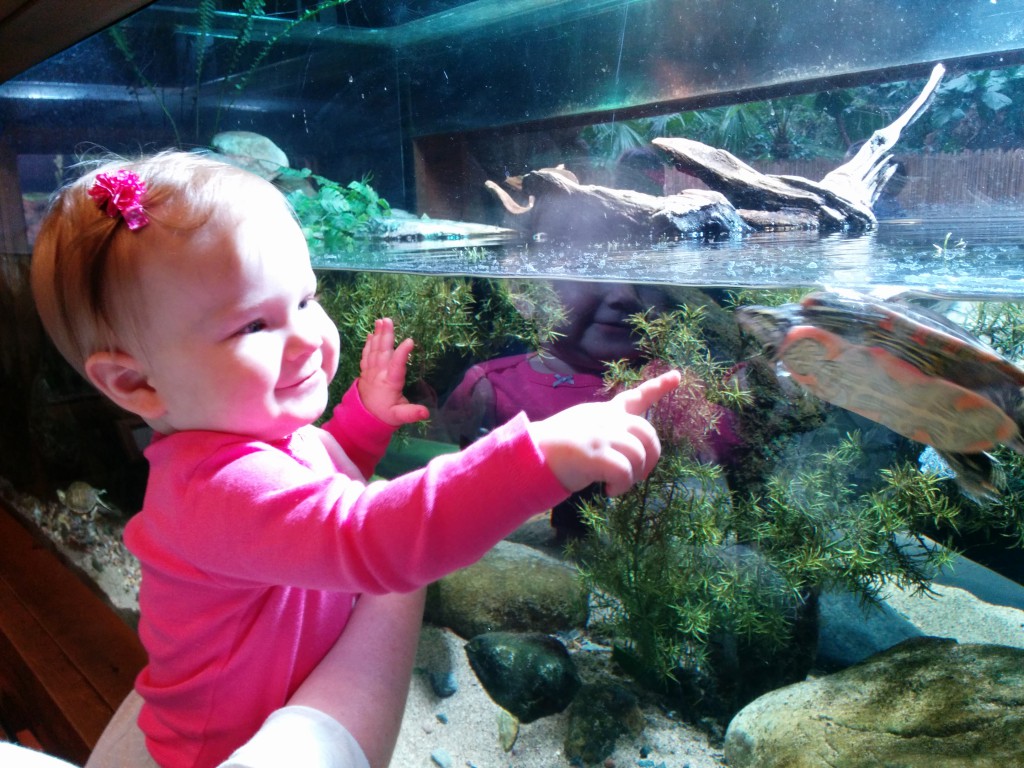 We didn't have any plans for Sunday, so we checked out the aquarium in the Mall of America.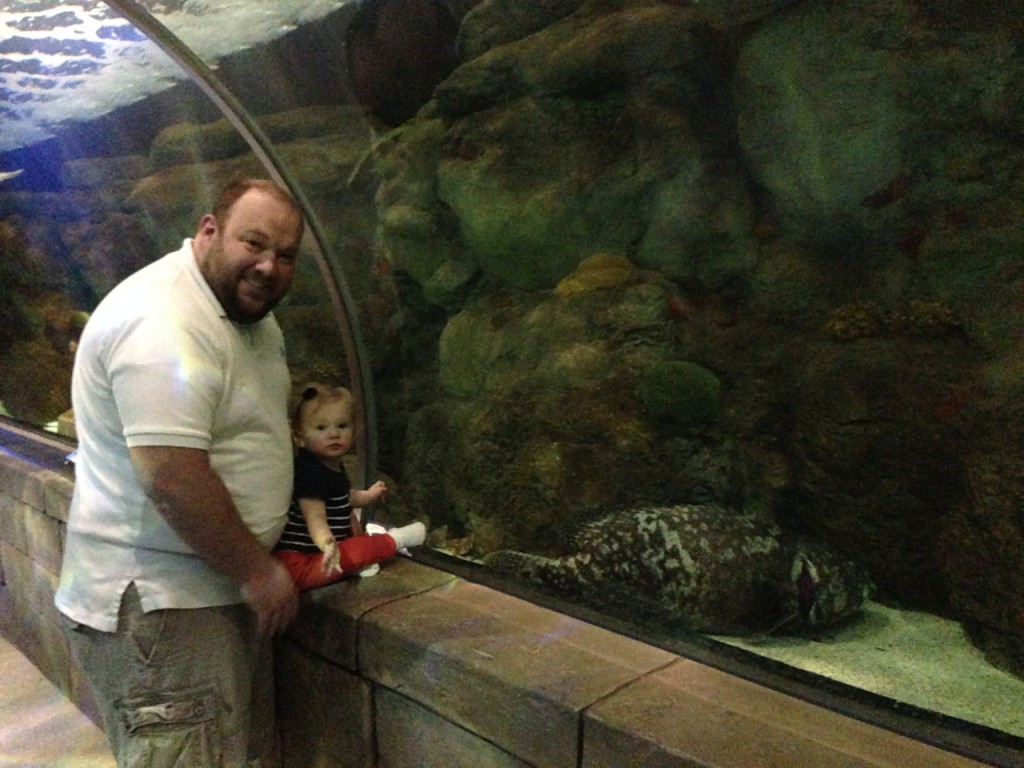 Also this week… we attended our first playgroup with a moms club I joined, Emma got her second tooth, we went grocery shopping… twice, we packed up all Emma's 9 month clothes, we celebrated Braden's ( aka daddy's ) birthday, we went to a music class and we napped a lot. Two weeks ago Emma decided that she wants to start the day at 5:30 AM ( sometimes 5:00 AM! ). Its been rough, but we're taking lots of naps to make up for it.
Over the summer the local water park has a program for babies where you can go an hour before the park opens to play in the baby section. We signed up for that and the first day is tomorrow… as long as it doesn't rain!