We went on an adventure today to the Macy's in downtown Minneapolis to visit SantaLand.
Olivia slept the whole time, and Emma did great waiting the 45 minutes it took us to walk through.
Emma had fun looking out the windows in all the skyways as we walked around looking for a place to eat lunch.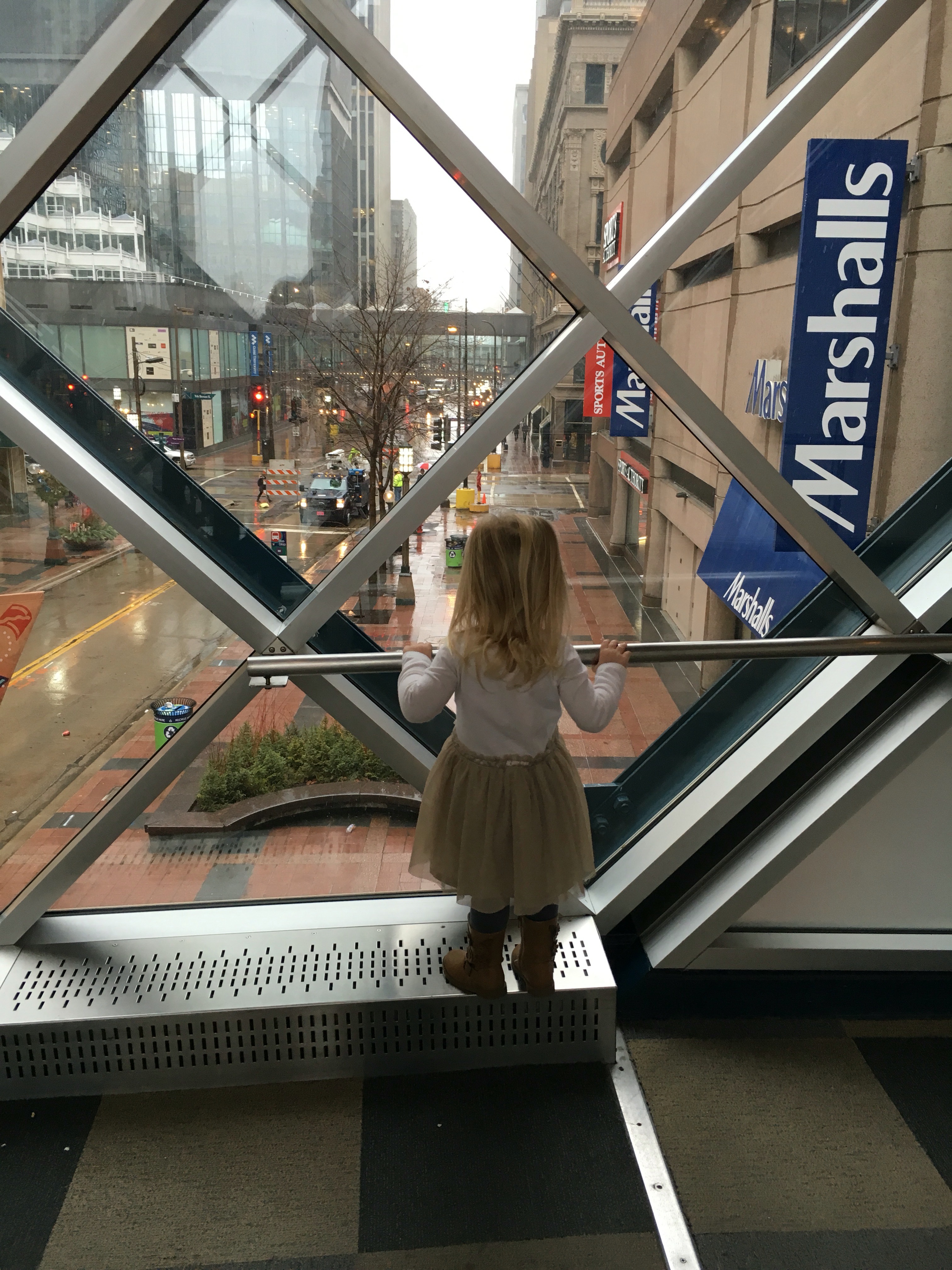 No surprise Emma passed out on the way home.