The girls have no idea that Santa is coming this weekend! We baked some cookies today after school without them knowing they're going to be eaten by Santa in a few days. 🎅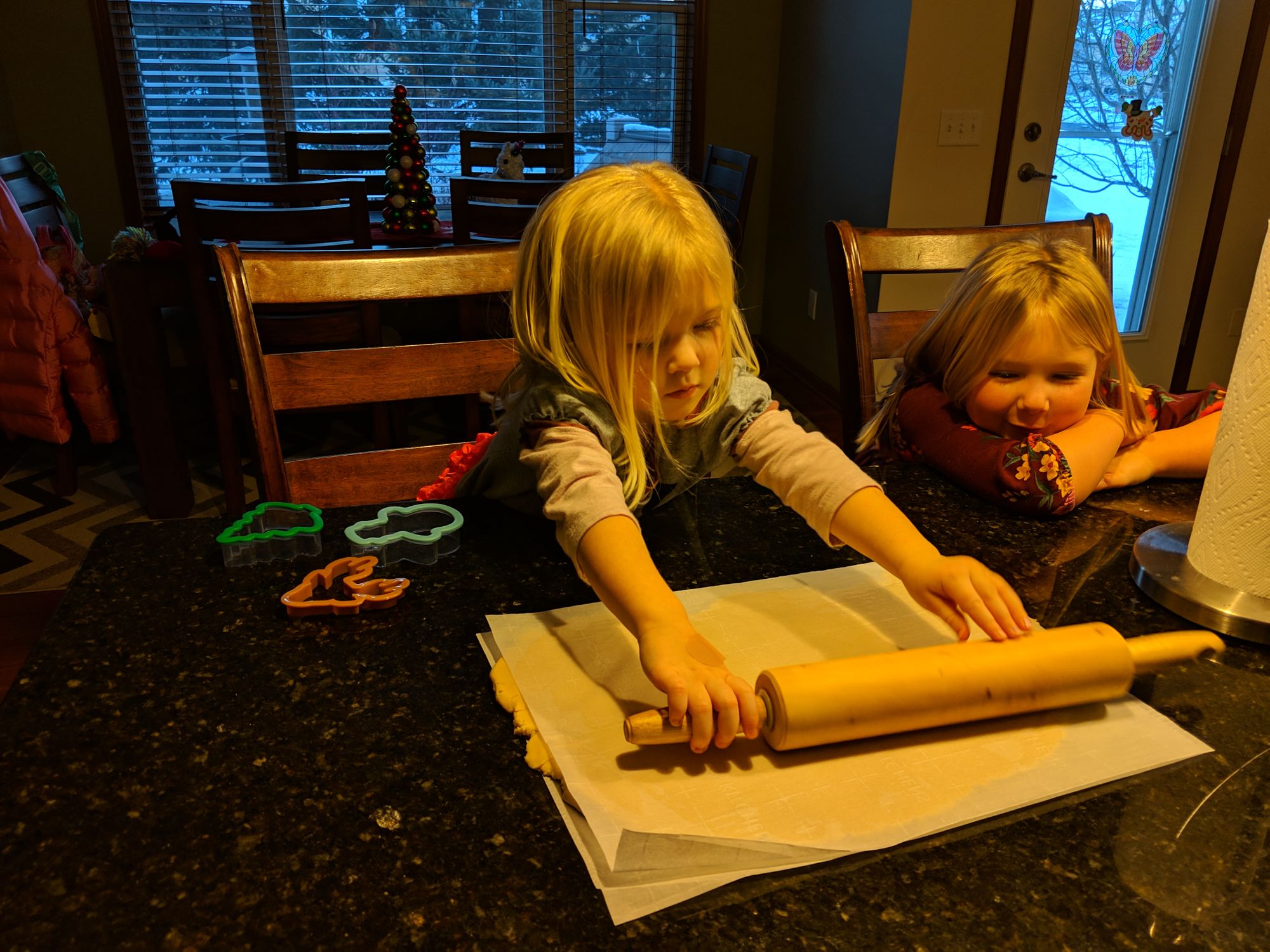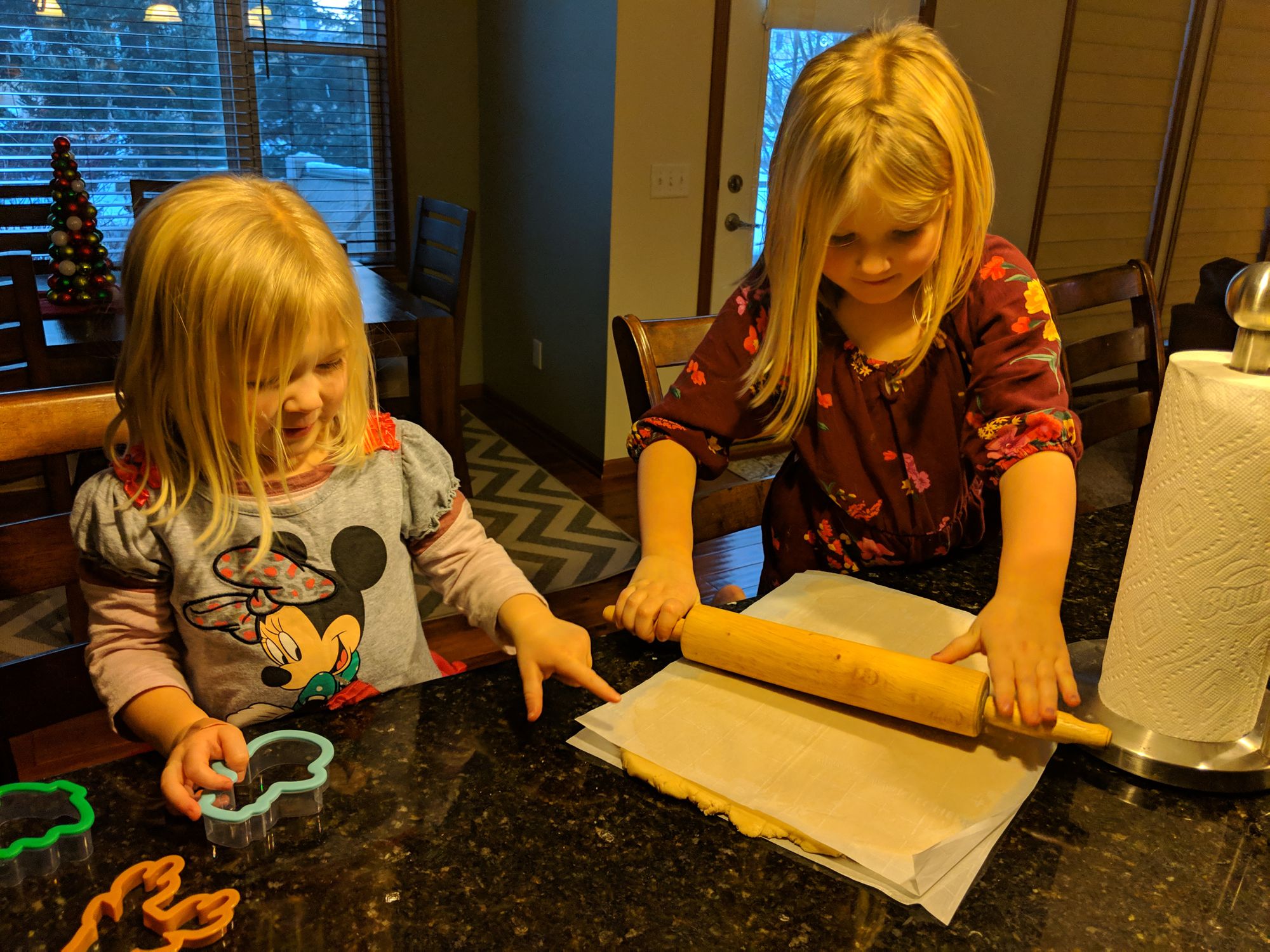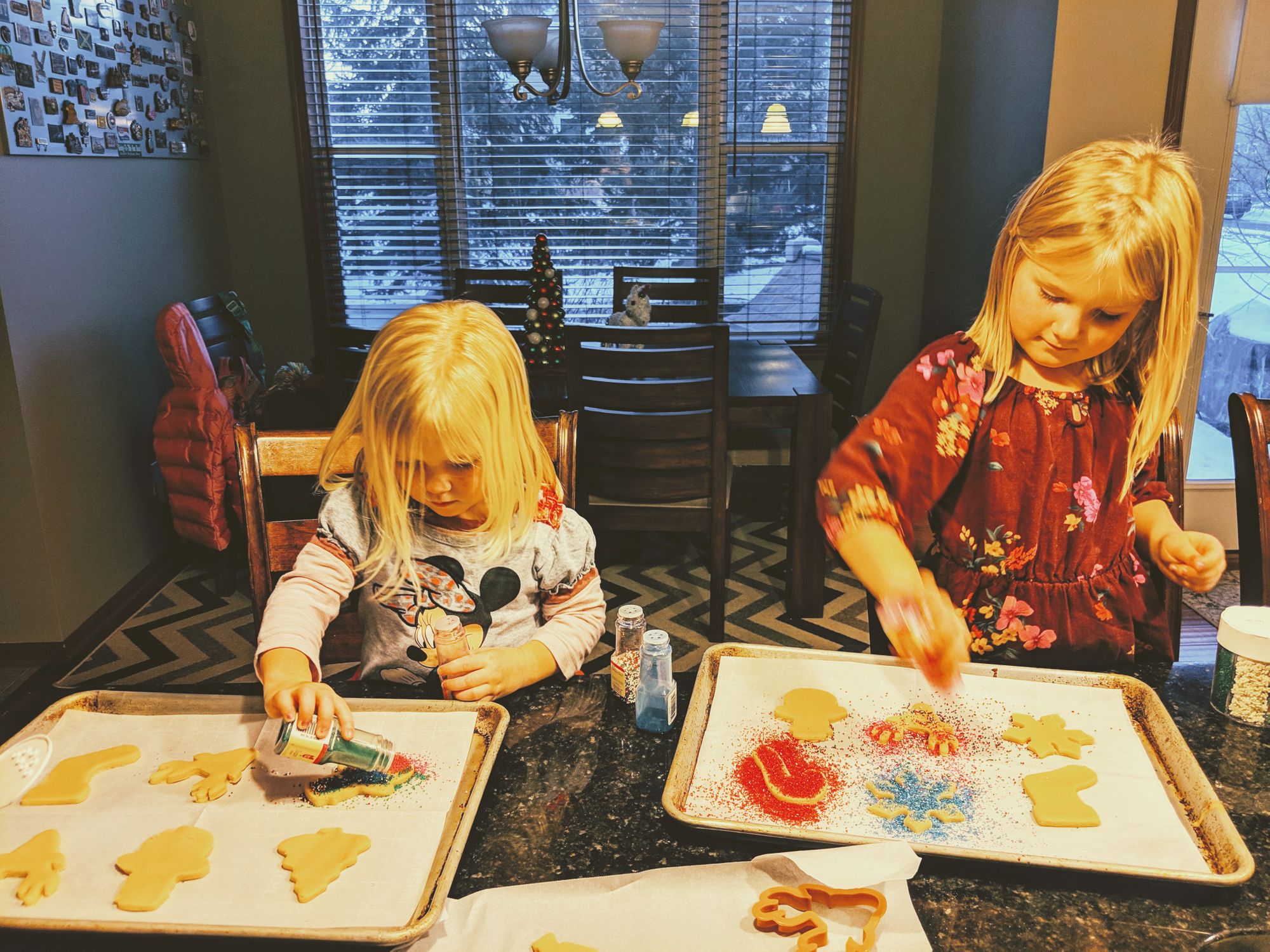 Olivia went from sticking her tongue out in every picture to making a pirate face.... for every single picture.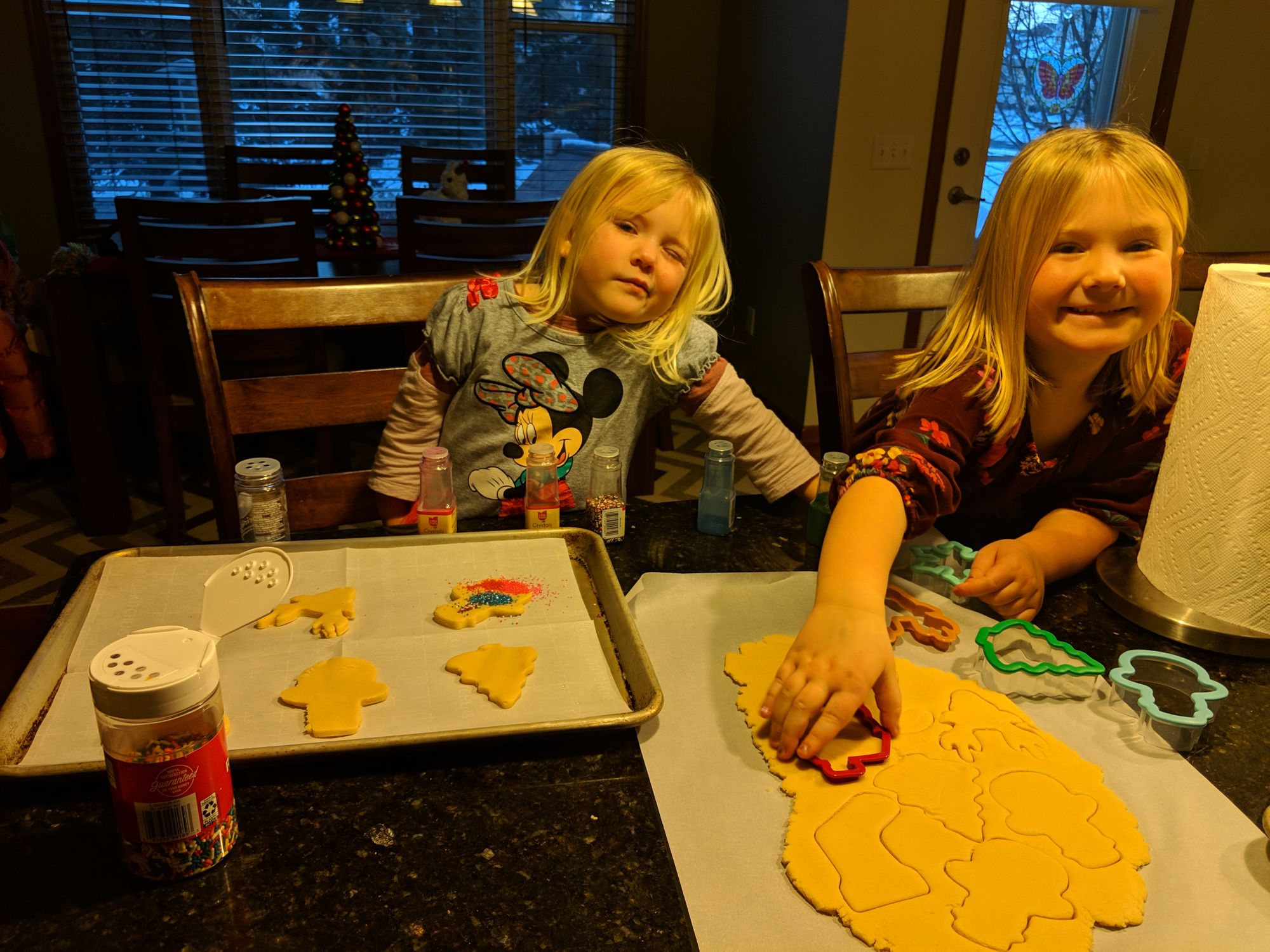 This was her telling me "I not make pirate face!" when I said to do a good smile.
Yum!