rv show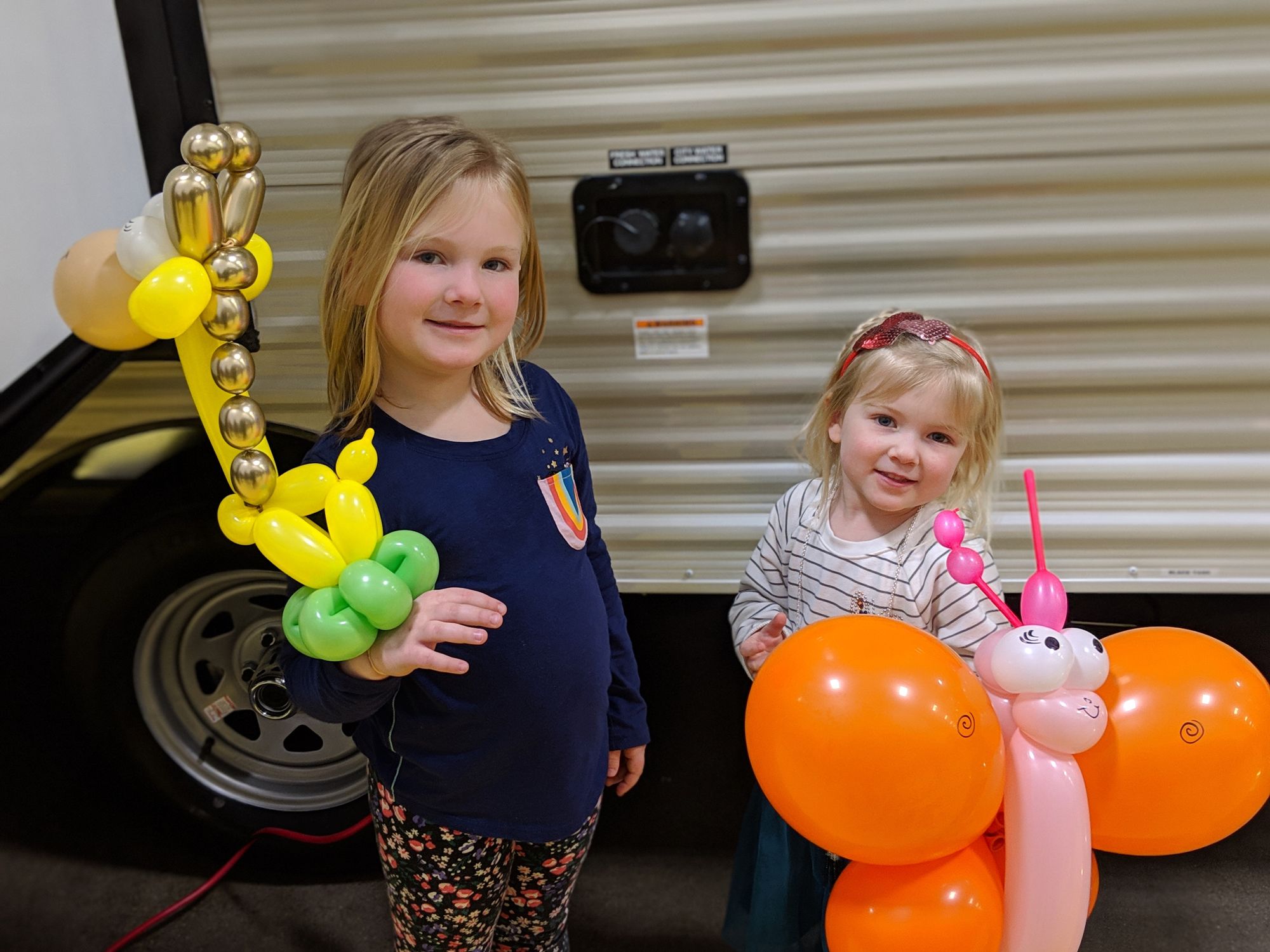 The Minneapolis Convention Center hosts an RV show every year. We love going to get campground brochures and to see all the gadgets you can get for your RV.
Emma has always loved going to check out all the campers and RVs. Her favorite thing is to walk through as many as she can.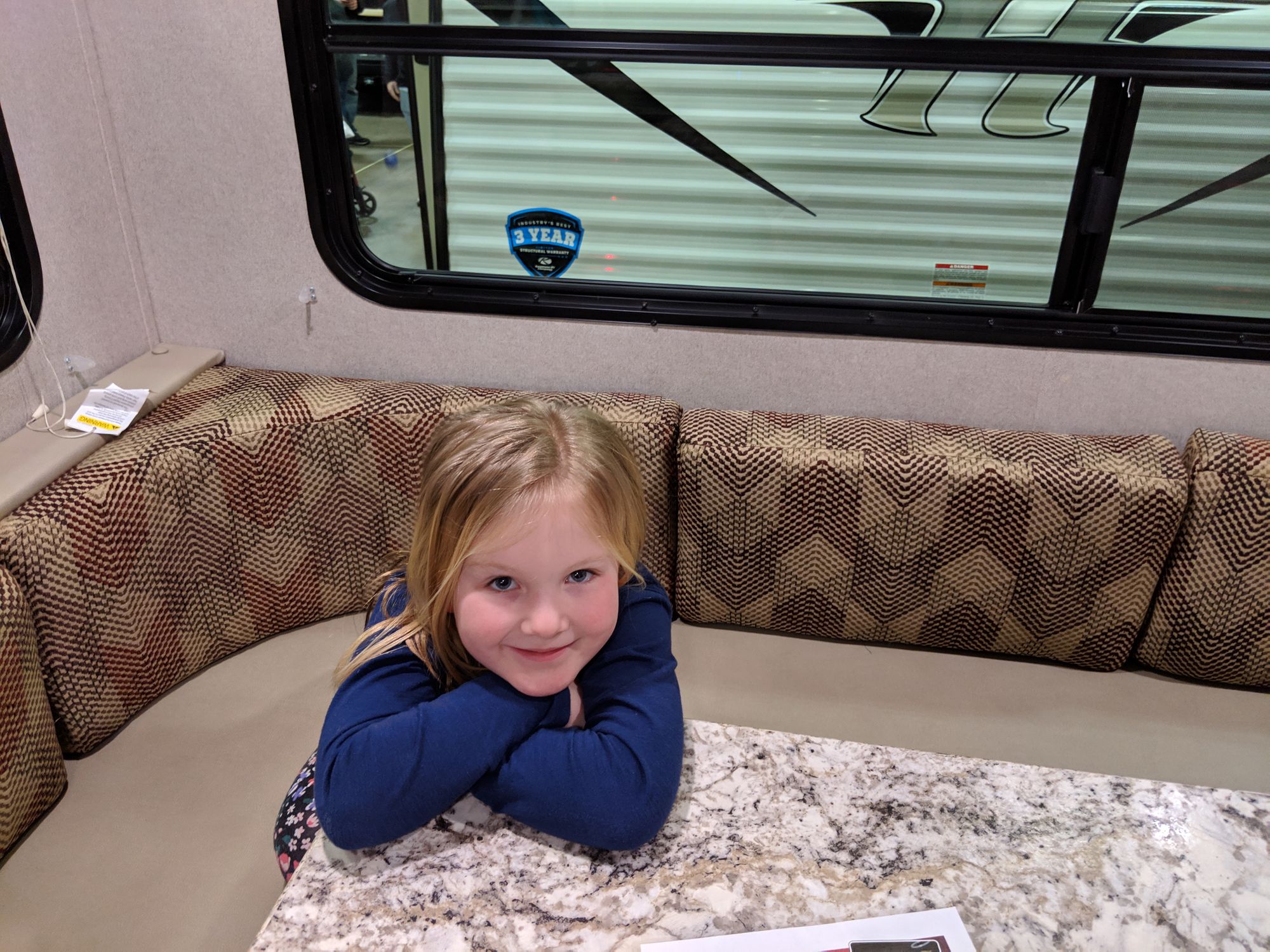 Olivia is right there with her.
This year there was a guy making the most amazing balloon animals you have ever seen.... for free.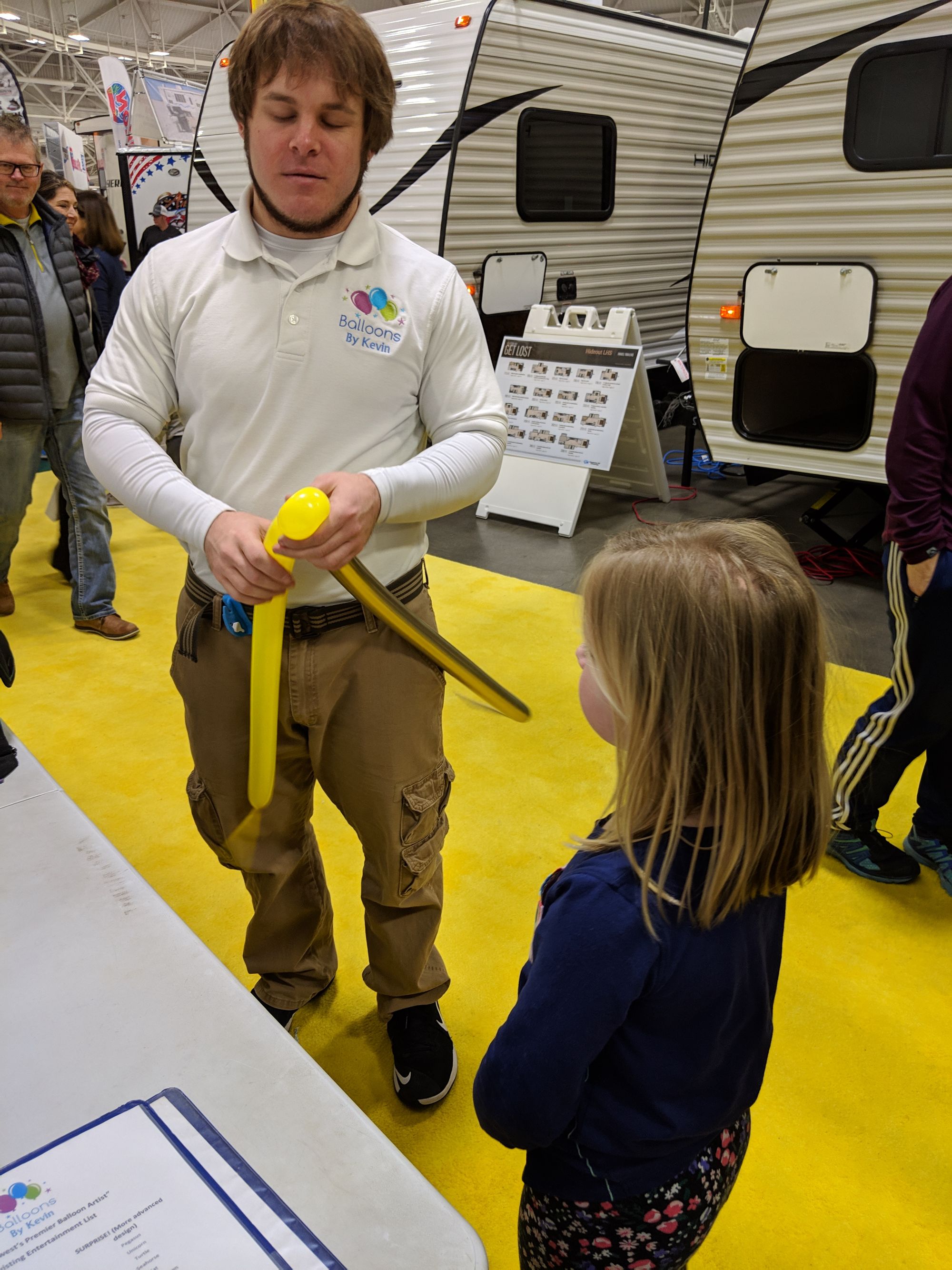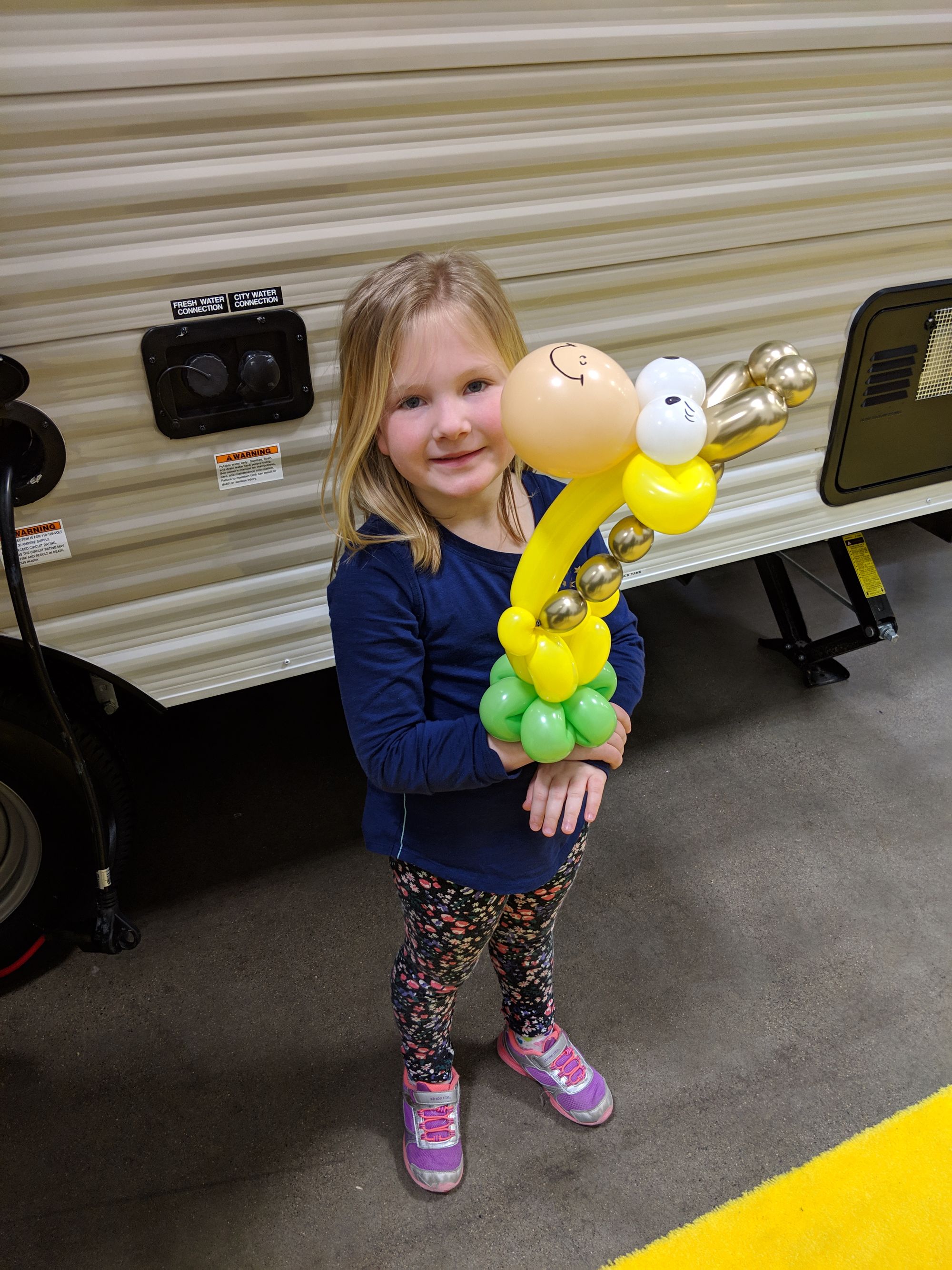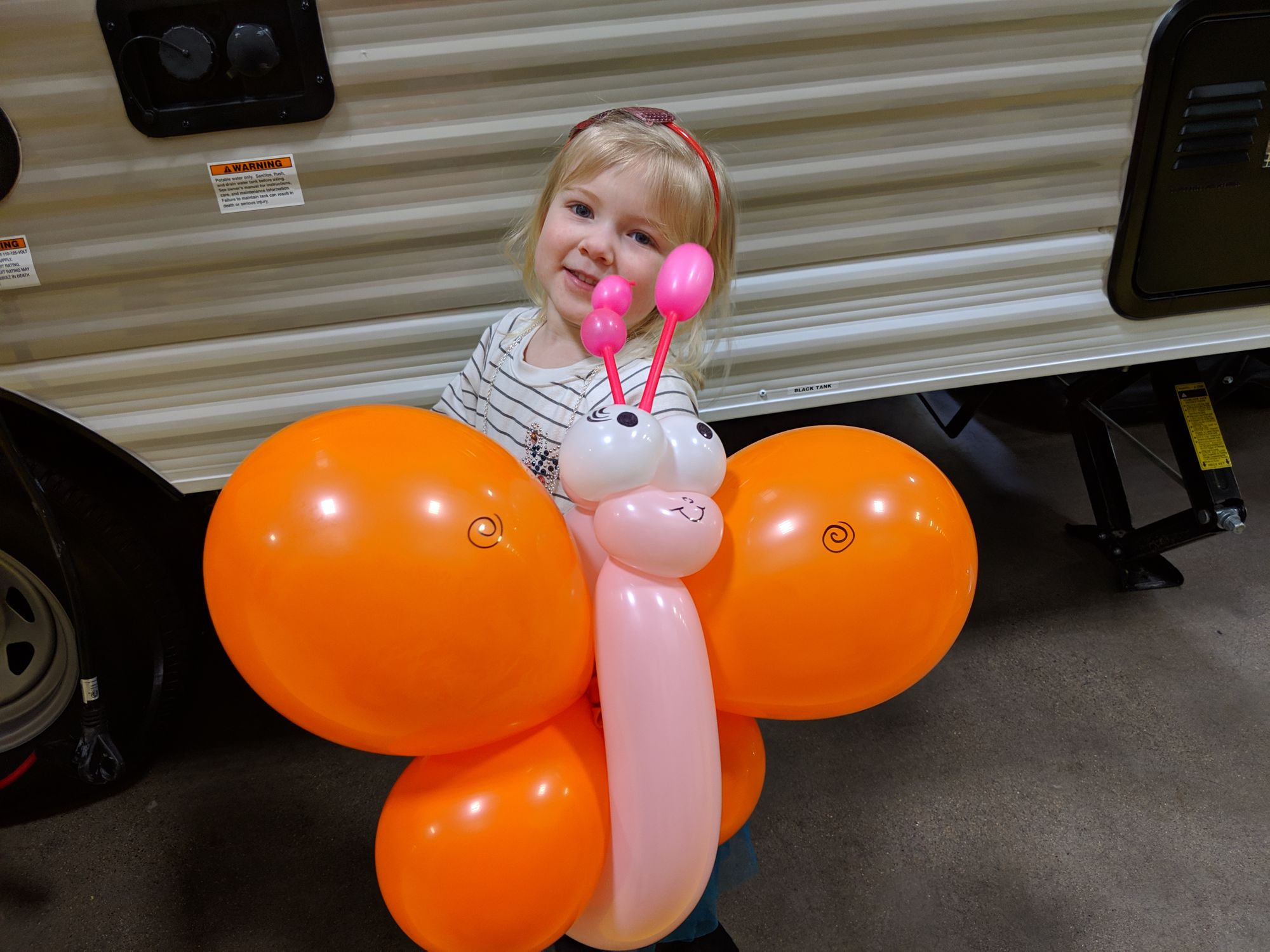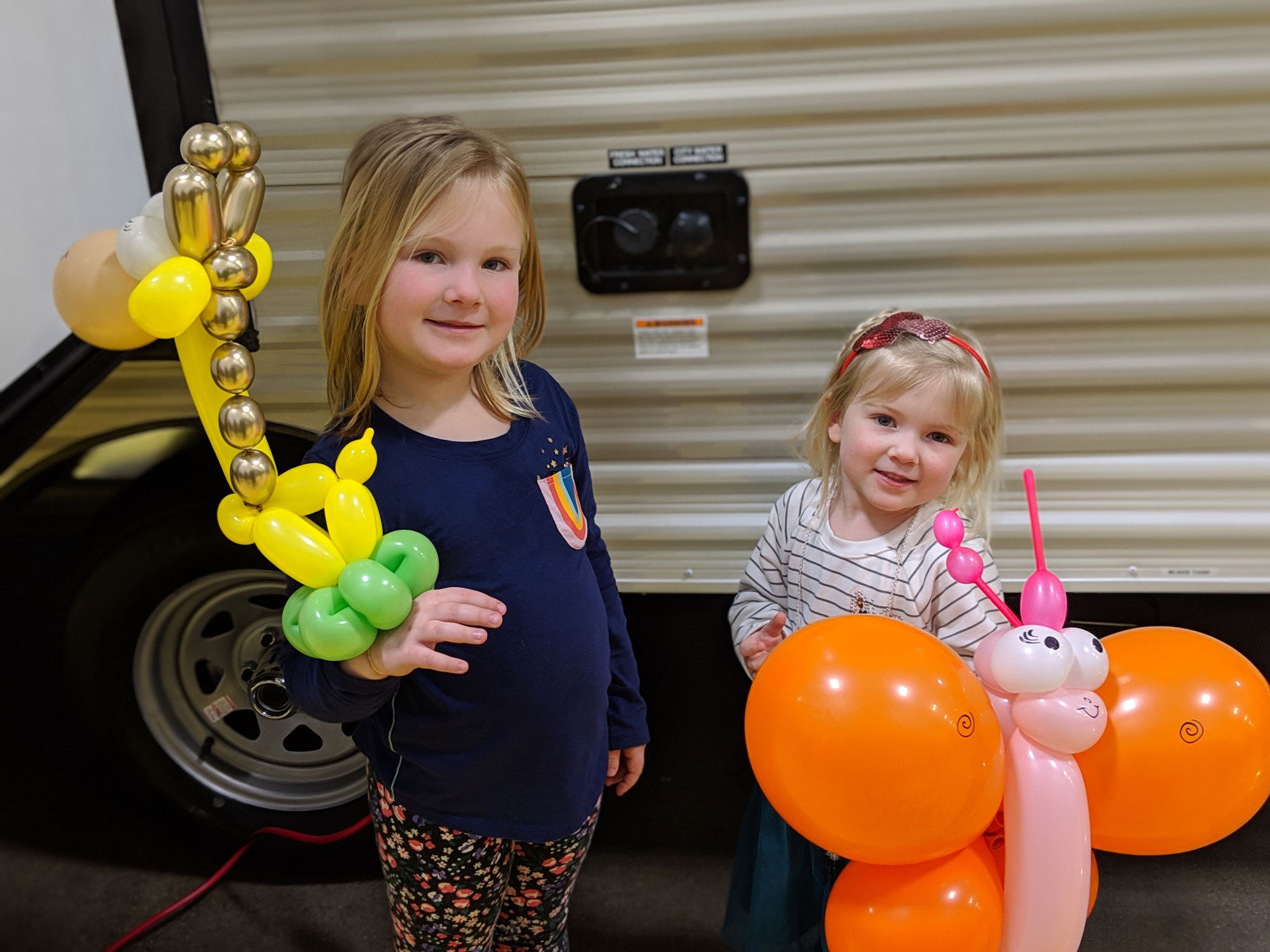 Only 82 more days until the first camping weekend of 2019! 🏕️