Tonight was the Rosemount tree lighting ceremony.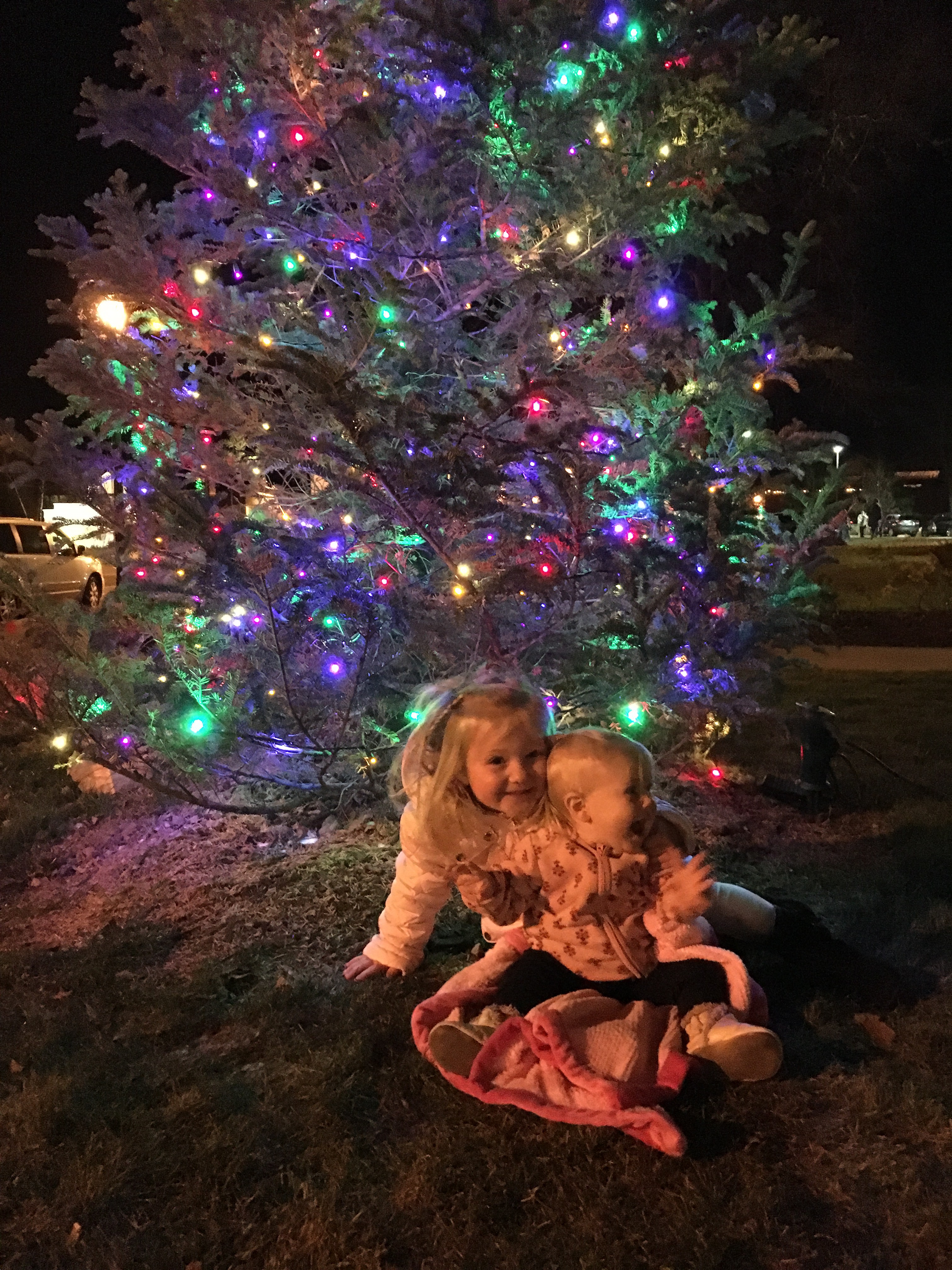 We ate cookies, drank apple cider and saw Santa. Emma didn't want to go anywhere near him. Olivia kept pointing and waving at him from across the room. I took Olivia over and she went to him with no problem. By the time I got my camera ready she was all done.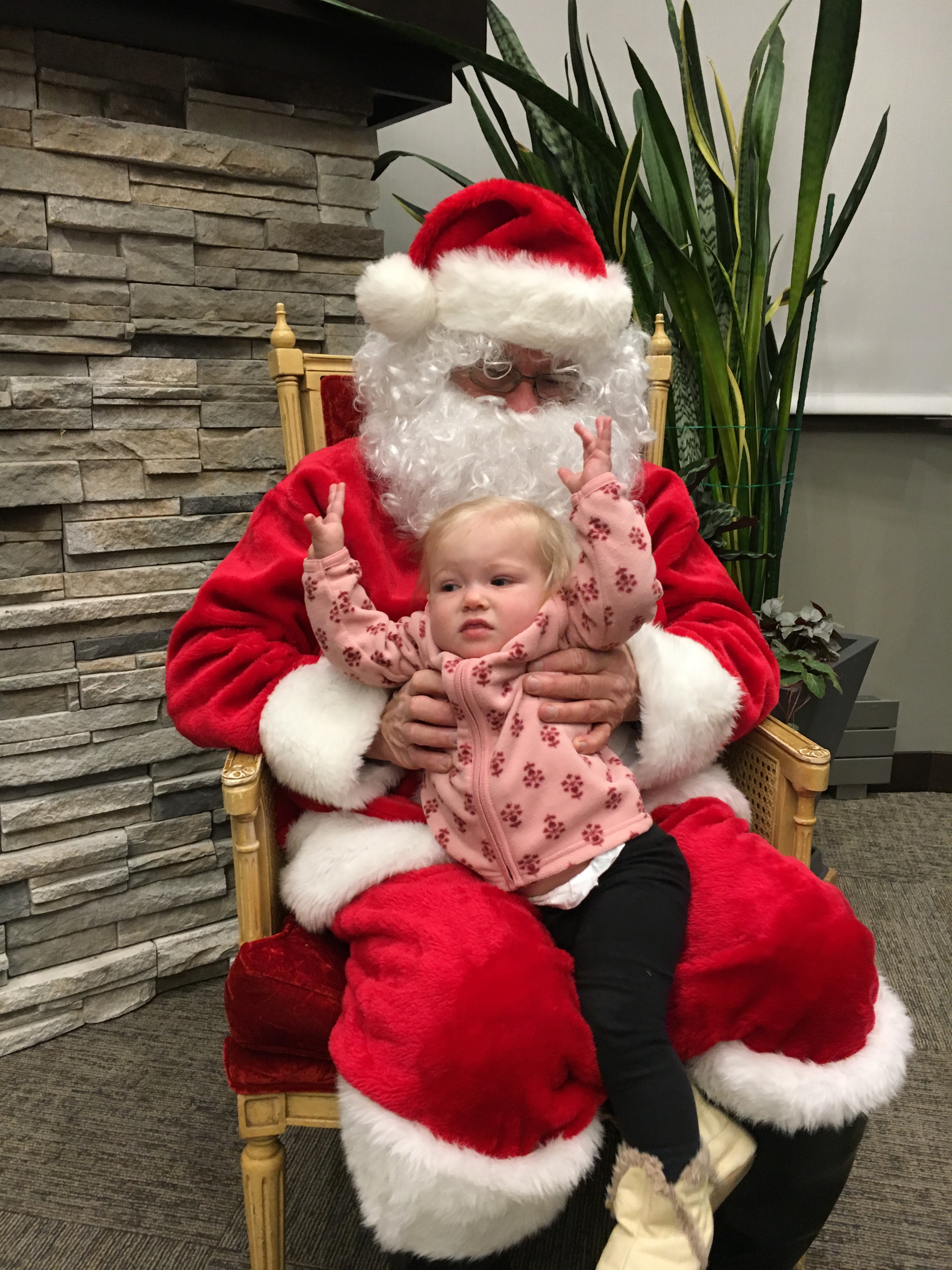 We tried to talk Emma into it, but she said no way. She said his mustache was scary because it kept falling down. Eventually the desire for a candy cane was too much, so she headed over just to grab one and run.