ropes course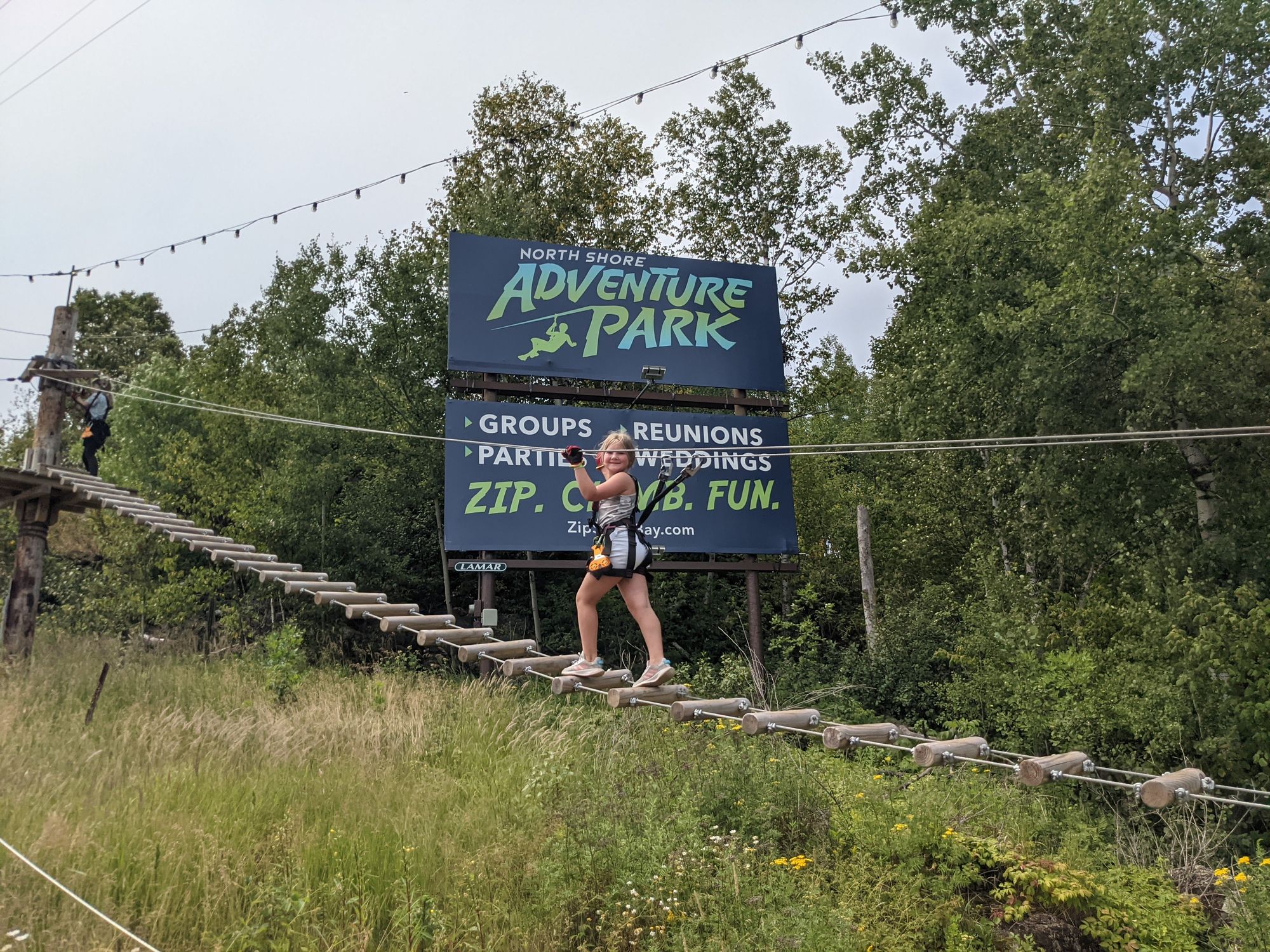 Right outside our campground is an adventure ropes park. Not my thing. But Emma saw it and wanted to try it. I must say... I am pretty impressed. The whole system was pretty sophisticated and Emma figured it out quickly.
All I can imagine is falling to my death. Clearly that never crossed Emma's mind. Based on her age there was only 1 course she could do without an adult. The yellow course.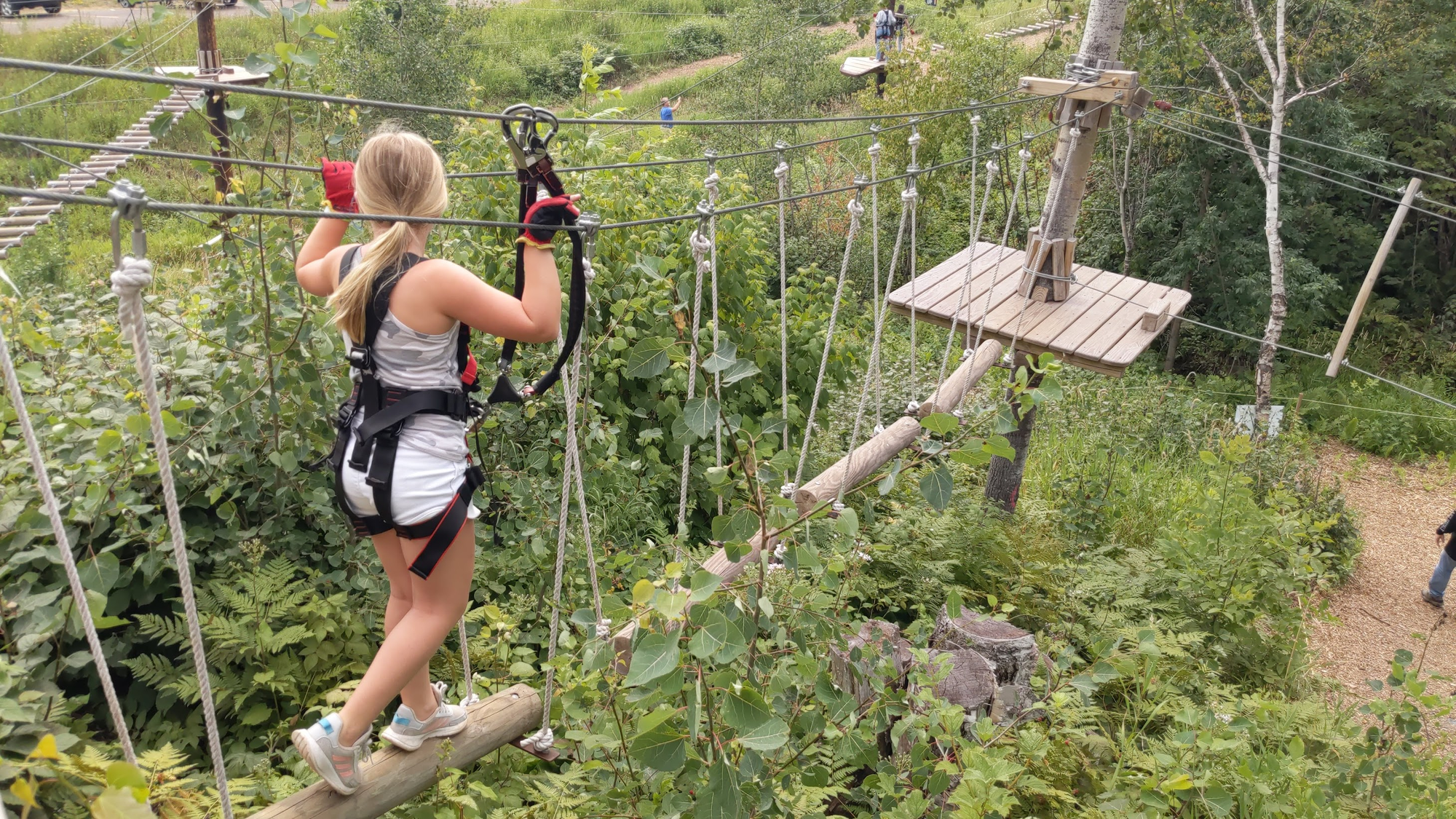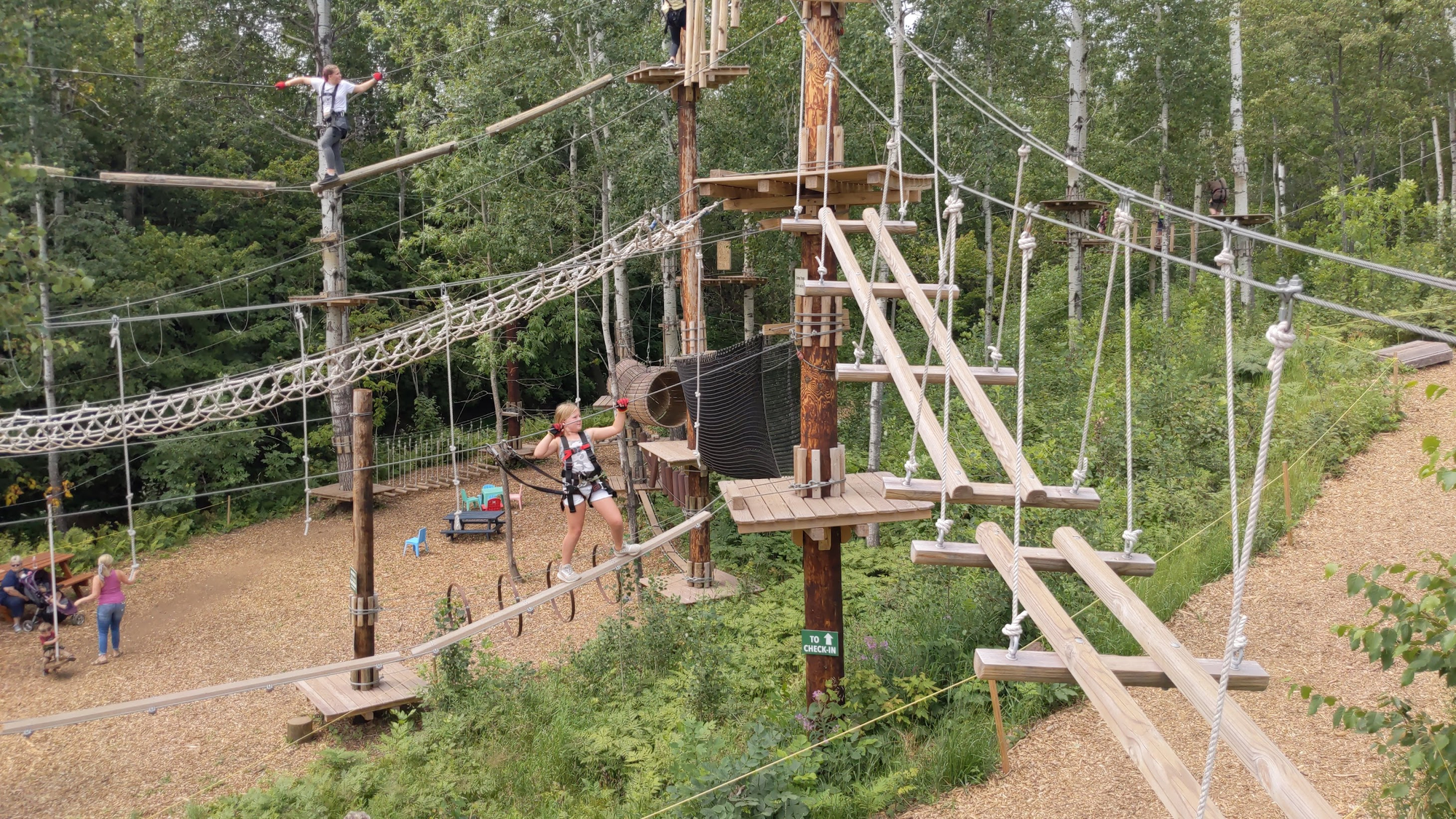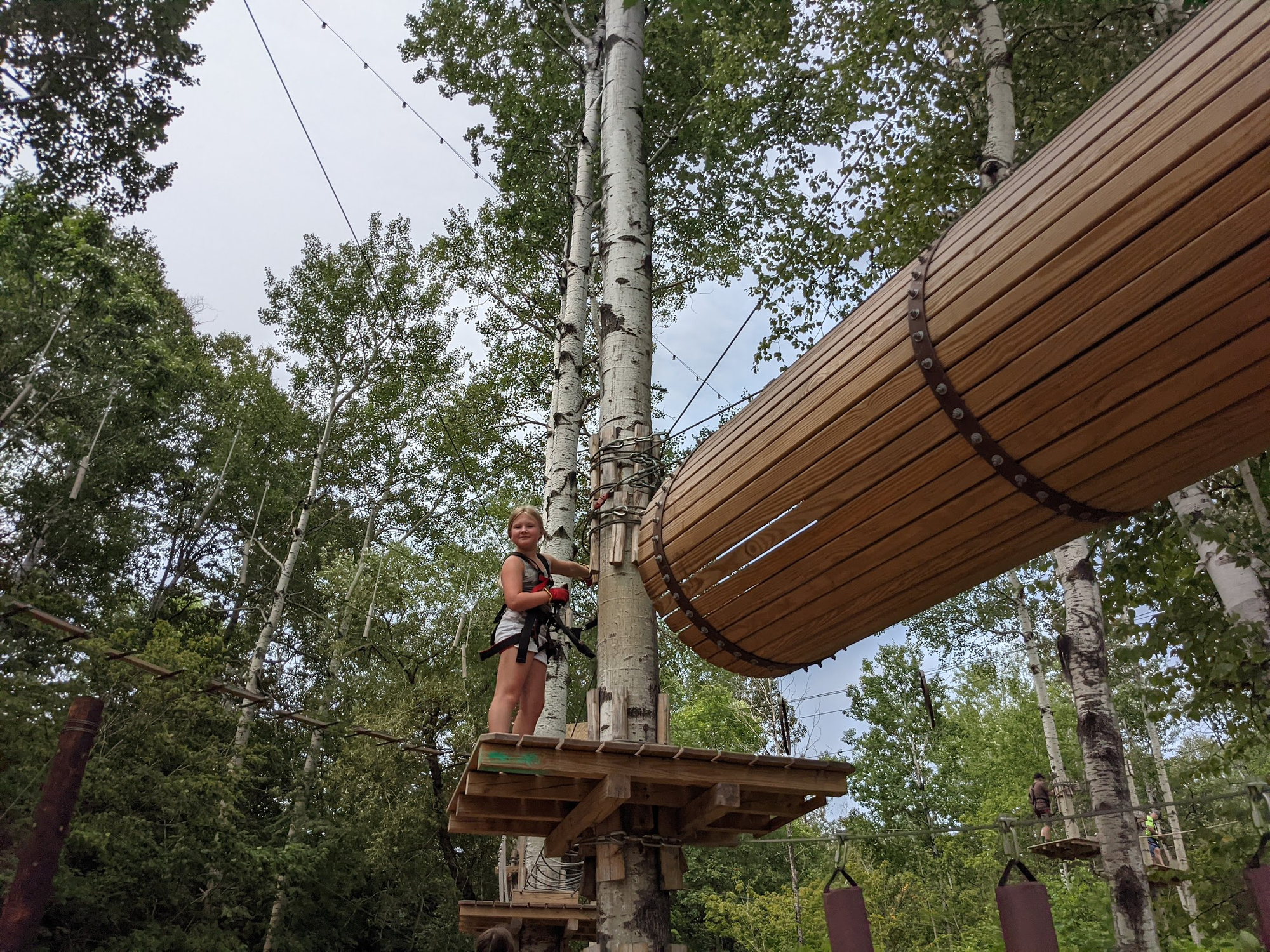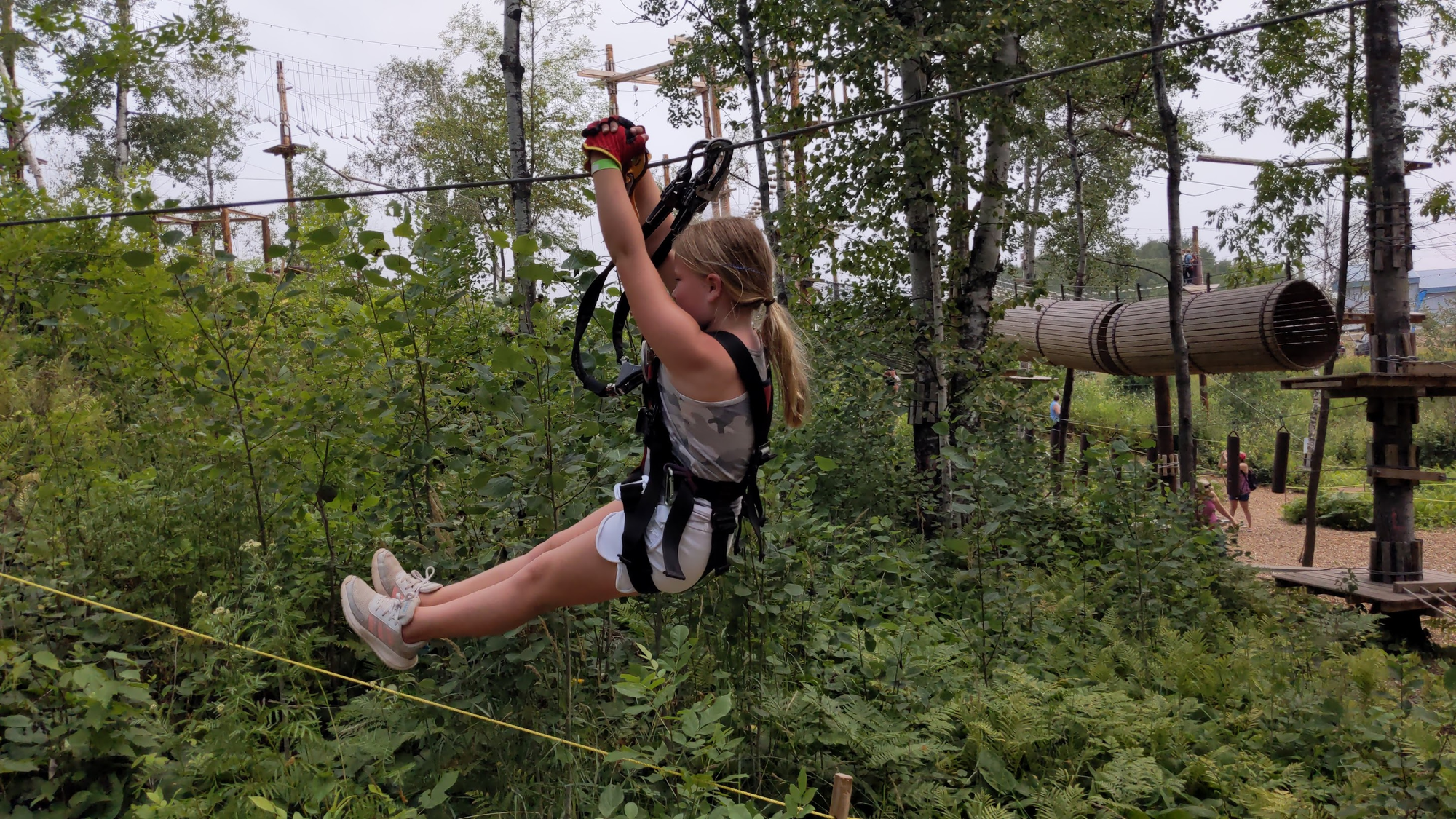 She got through it easily and was ready for something a little more difficult. Luckily a friend of ours was going with his kids, so Emma could tag along on the harder courses. There were 3 courses in the next level... his kids only made it through 1. Emma did all 3 with him. As soon as we got back to the bus she was already asking if we could go back tomorrow.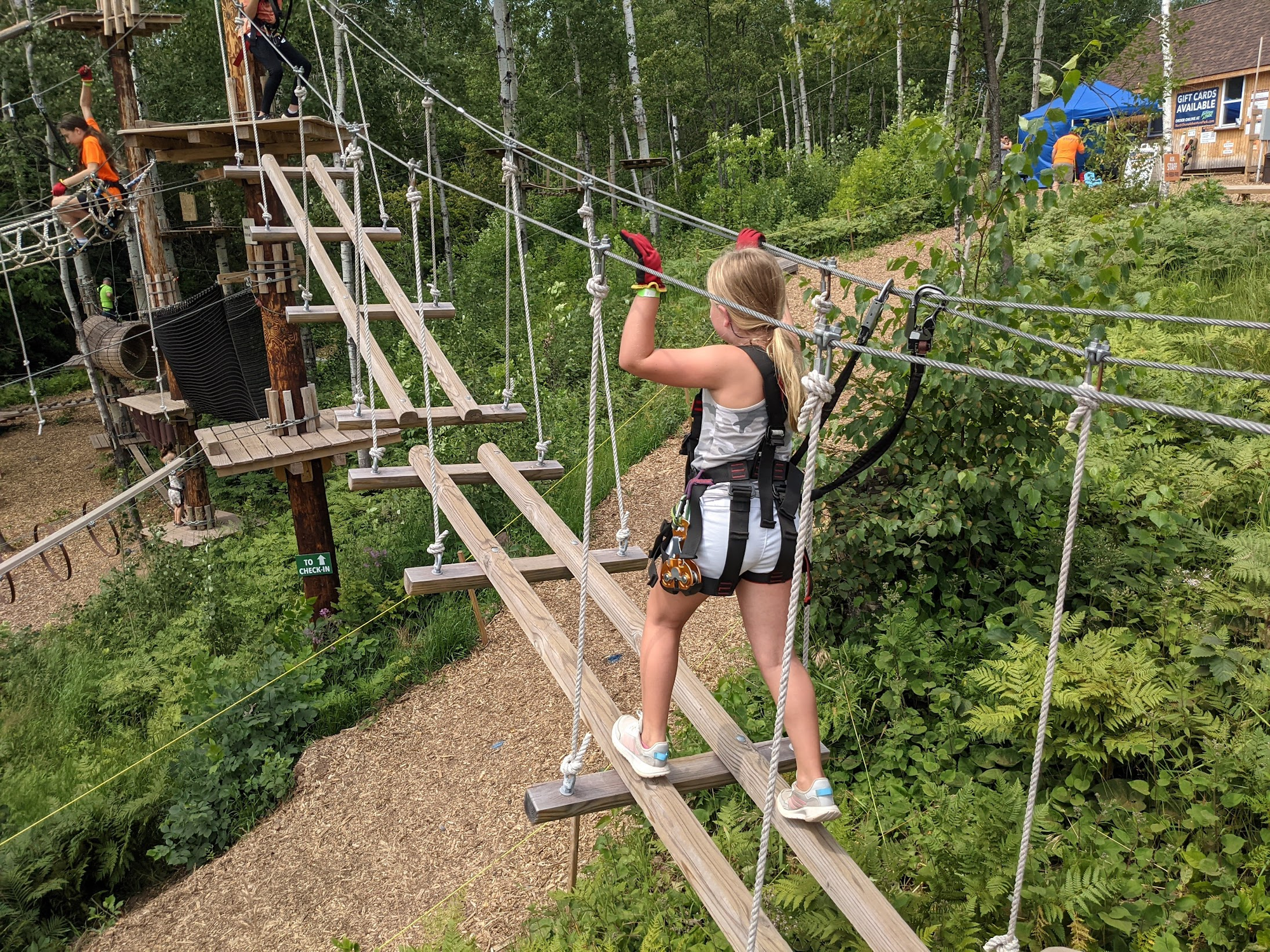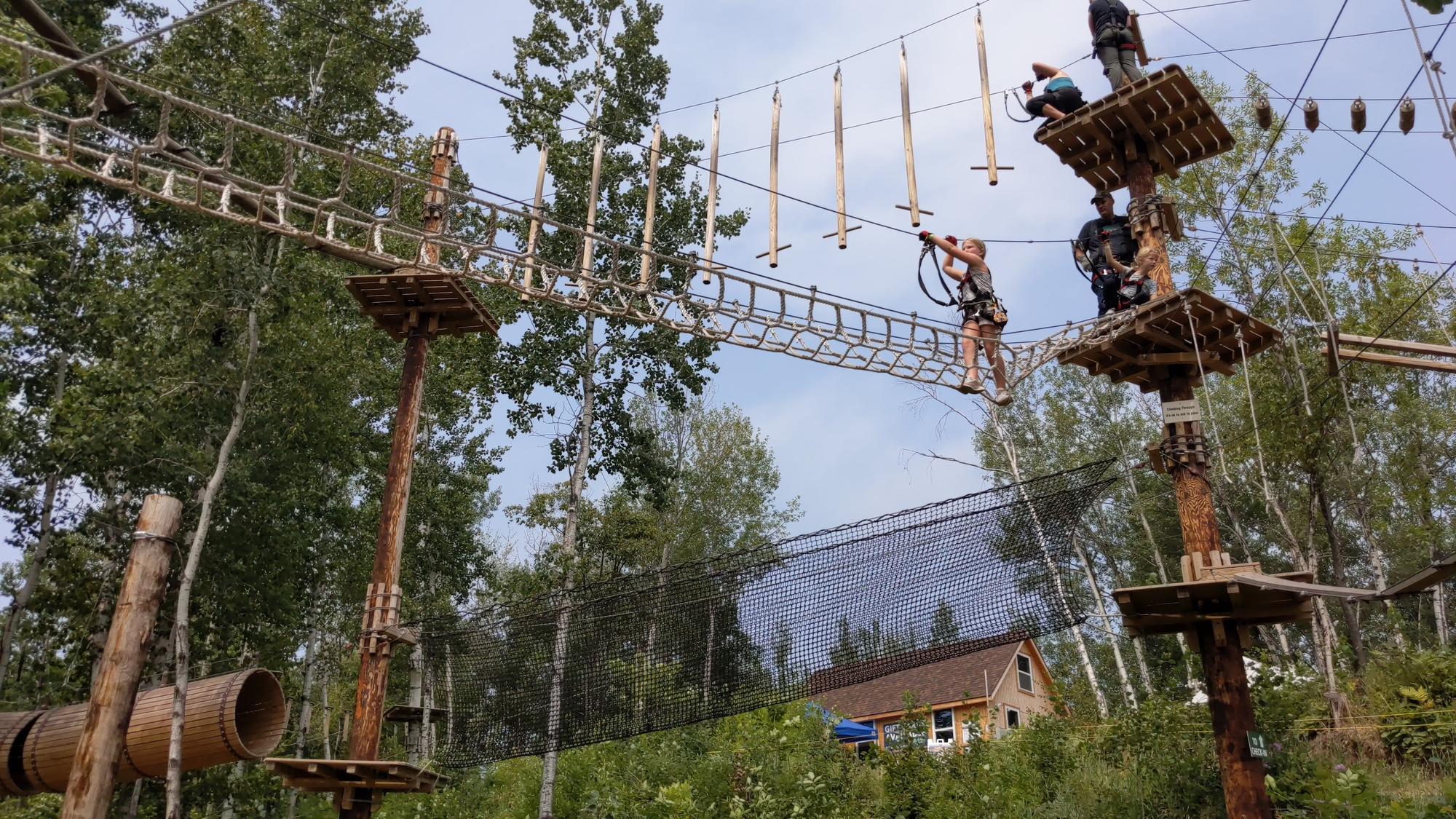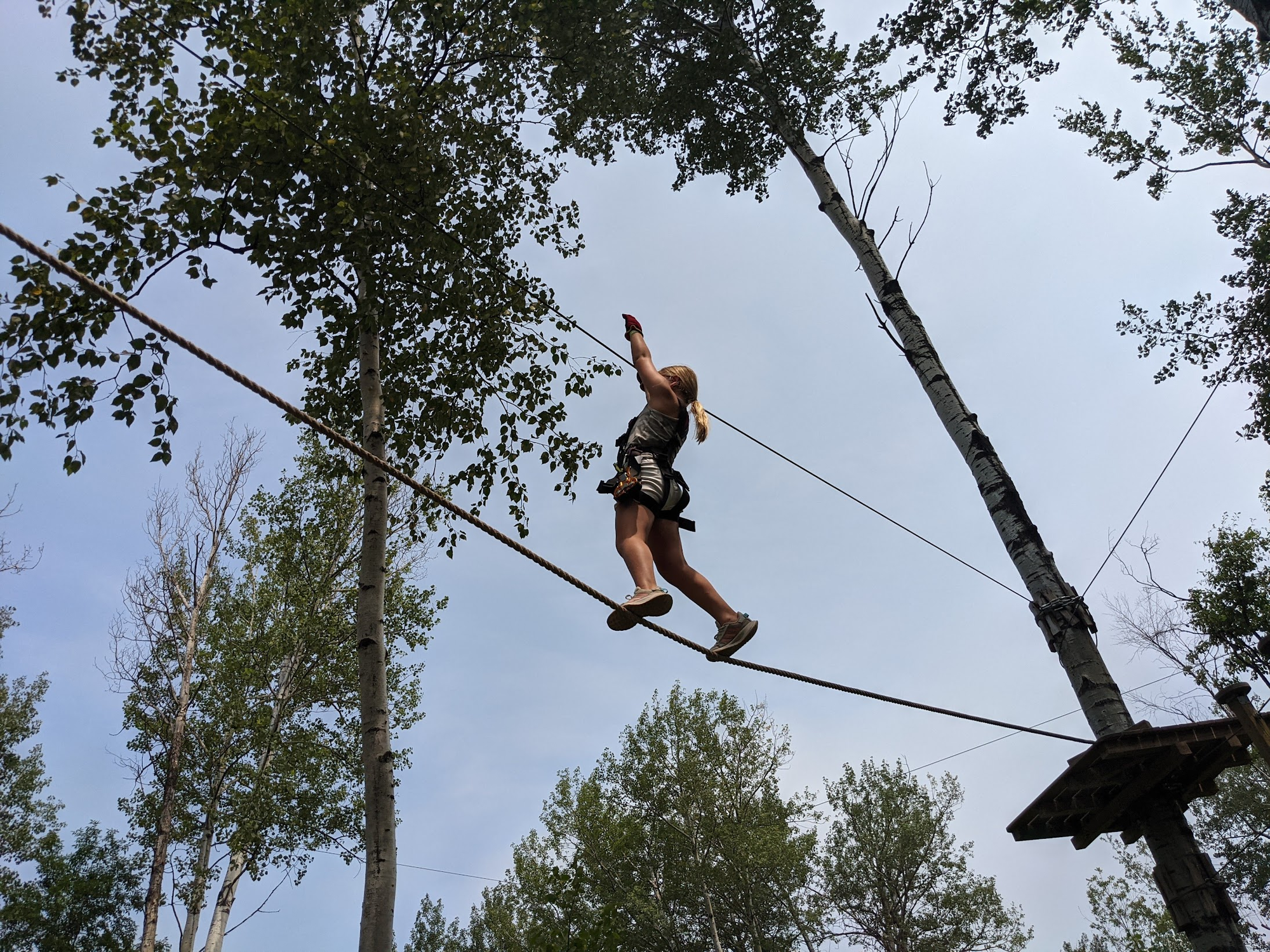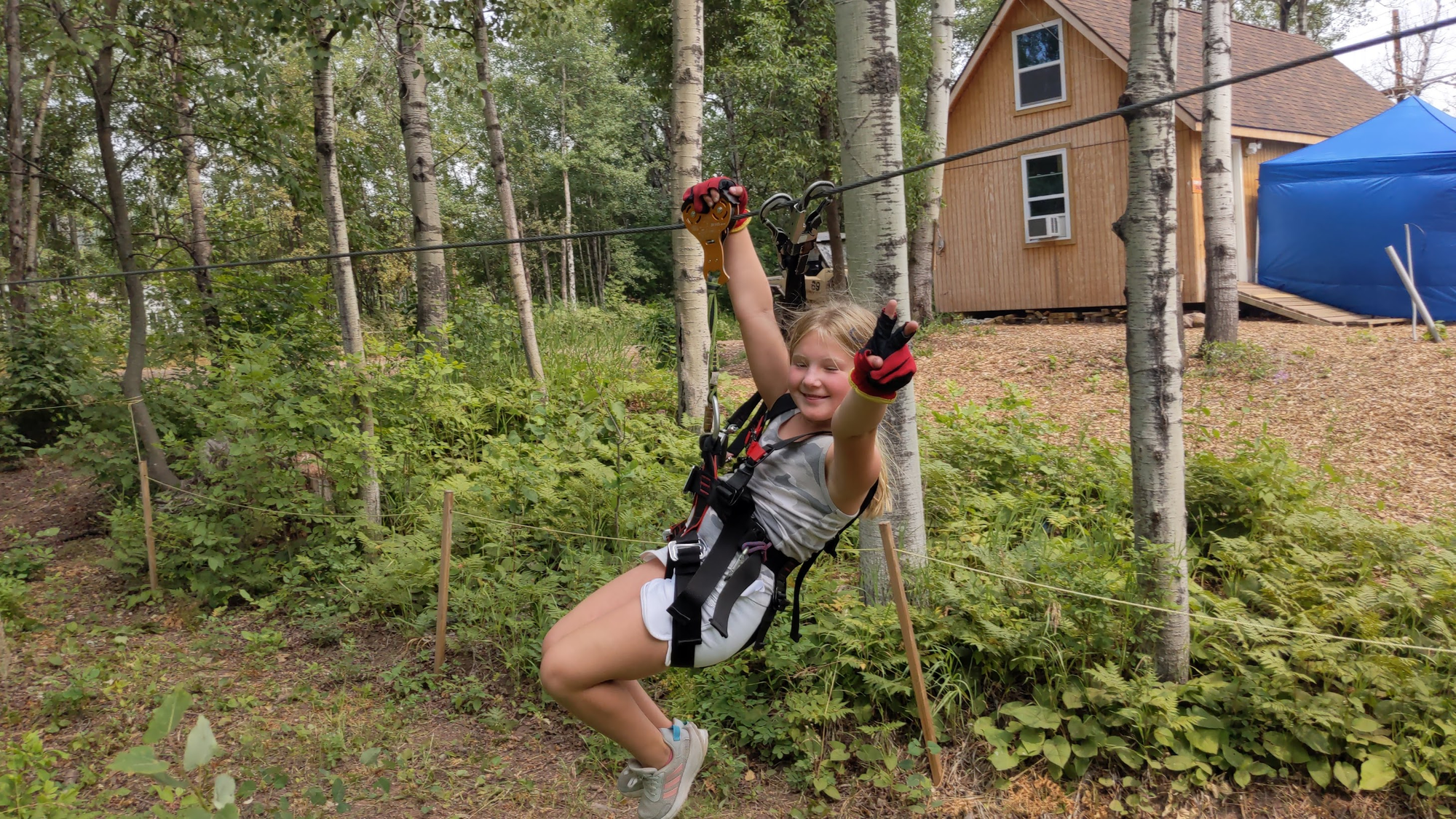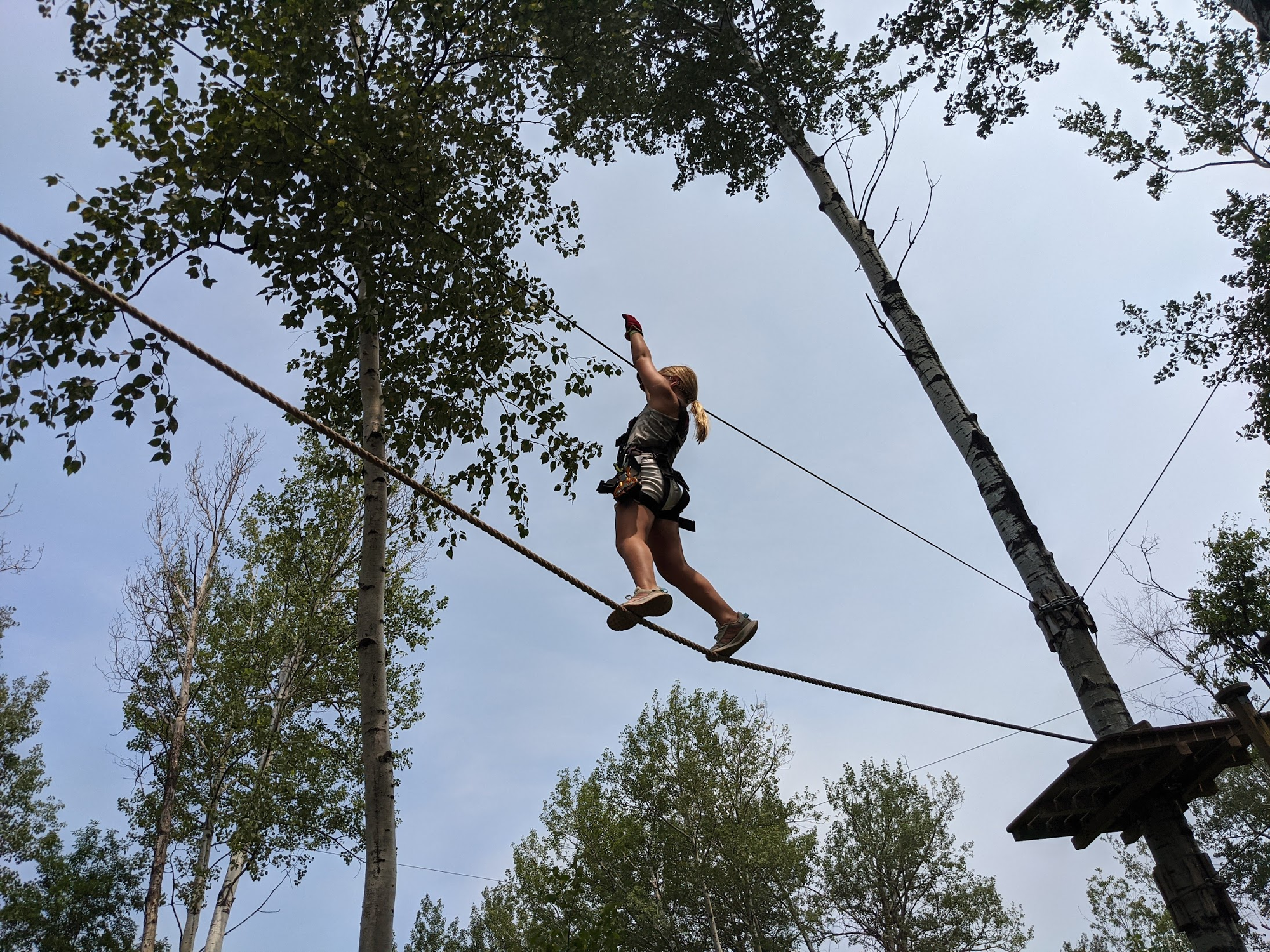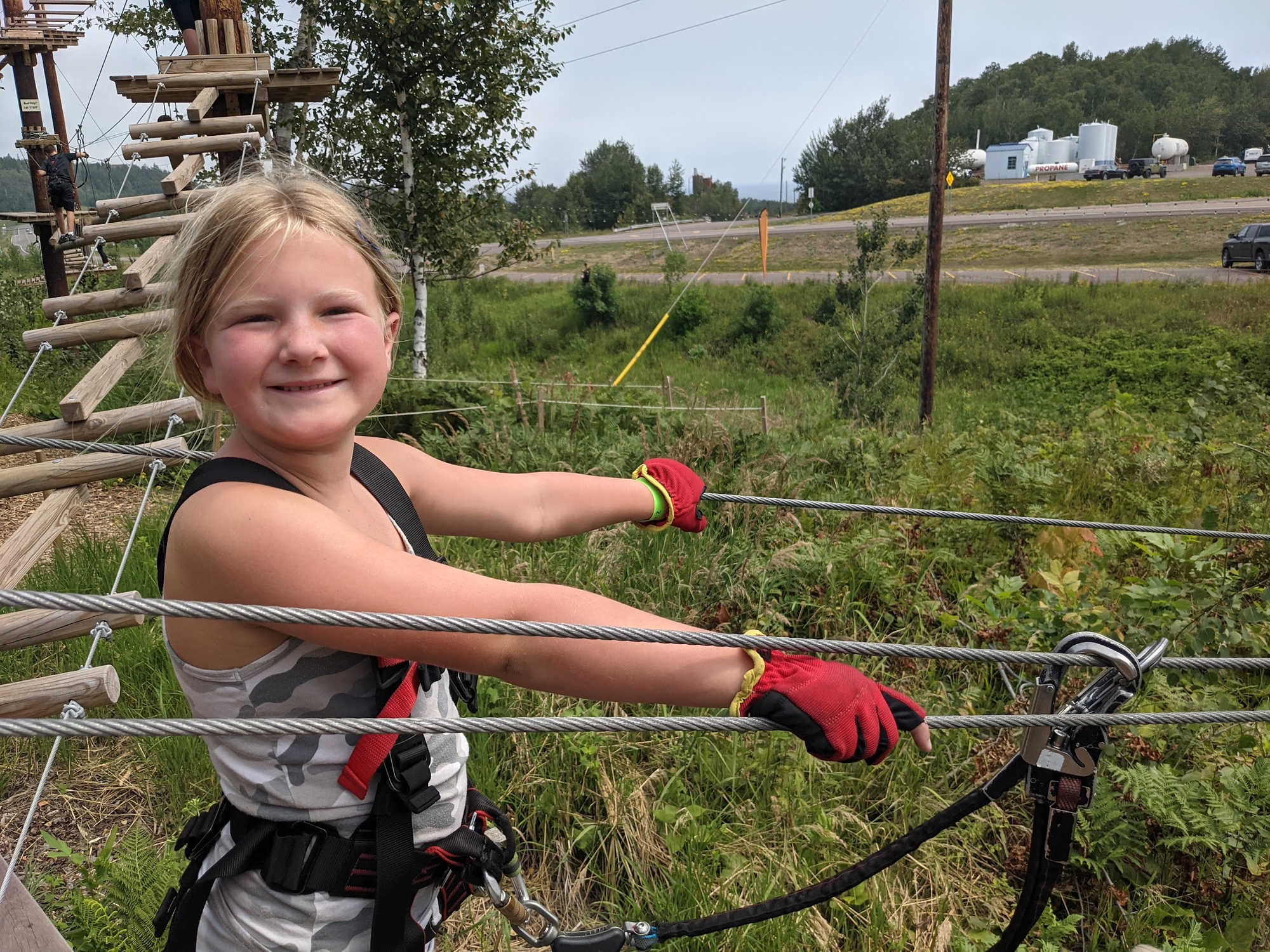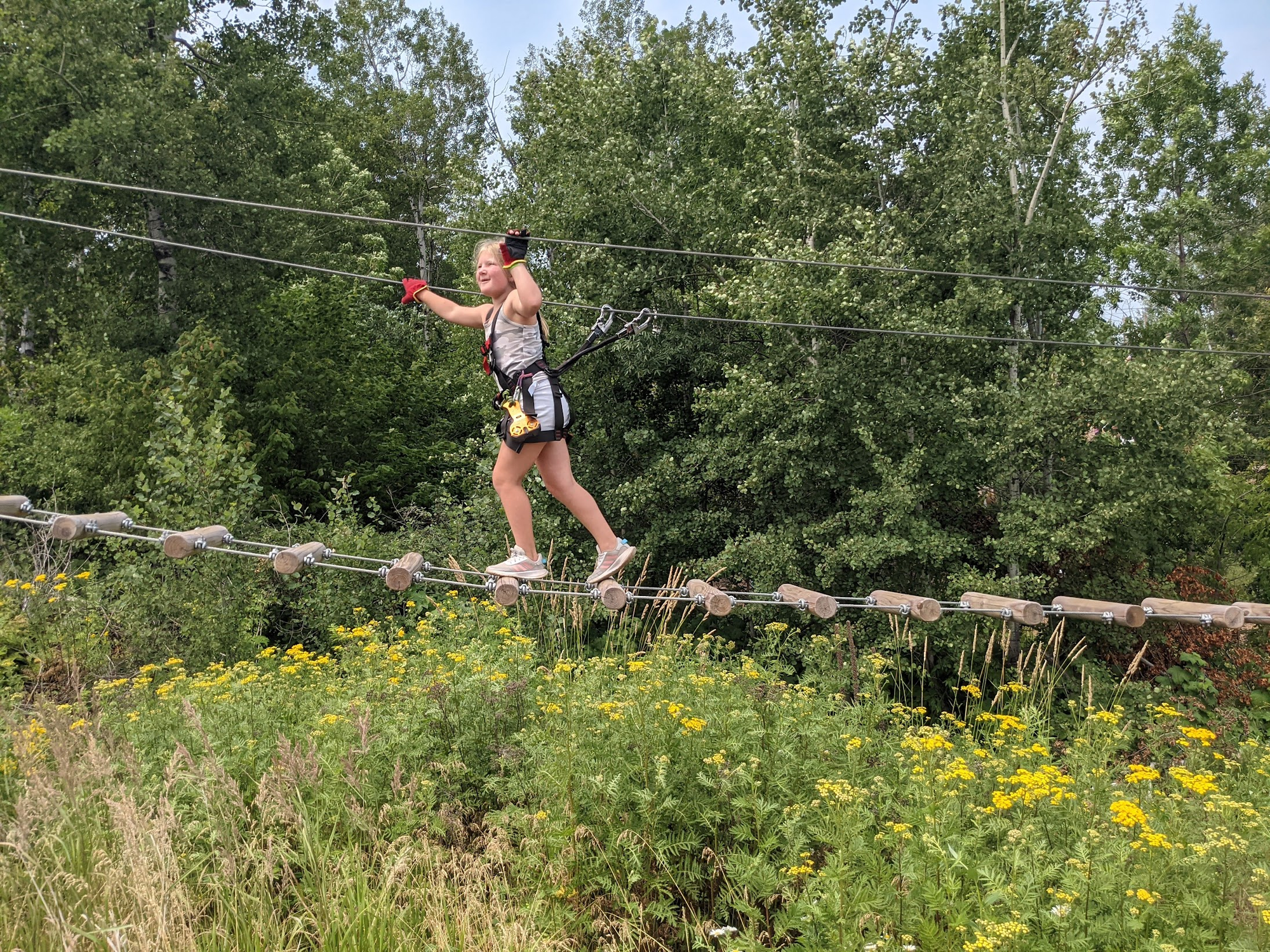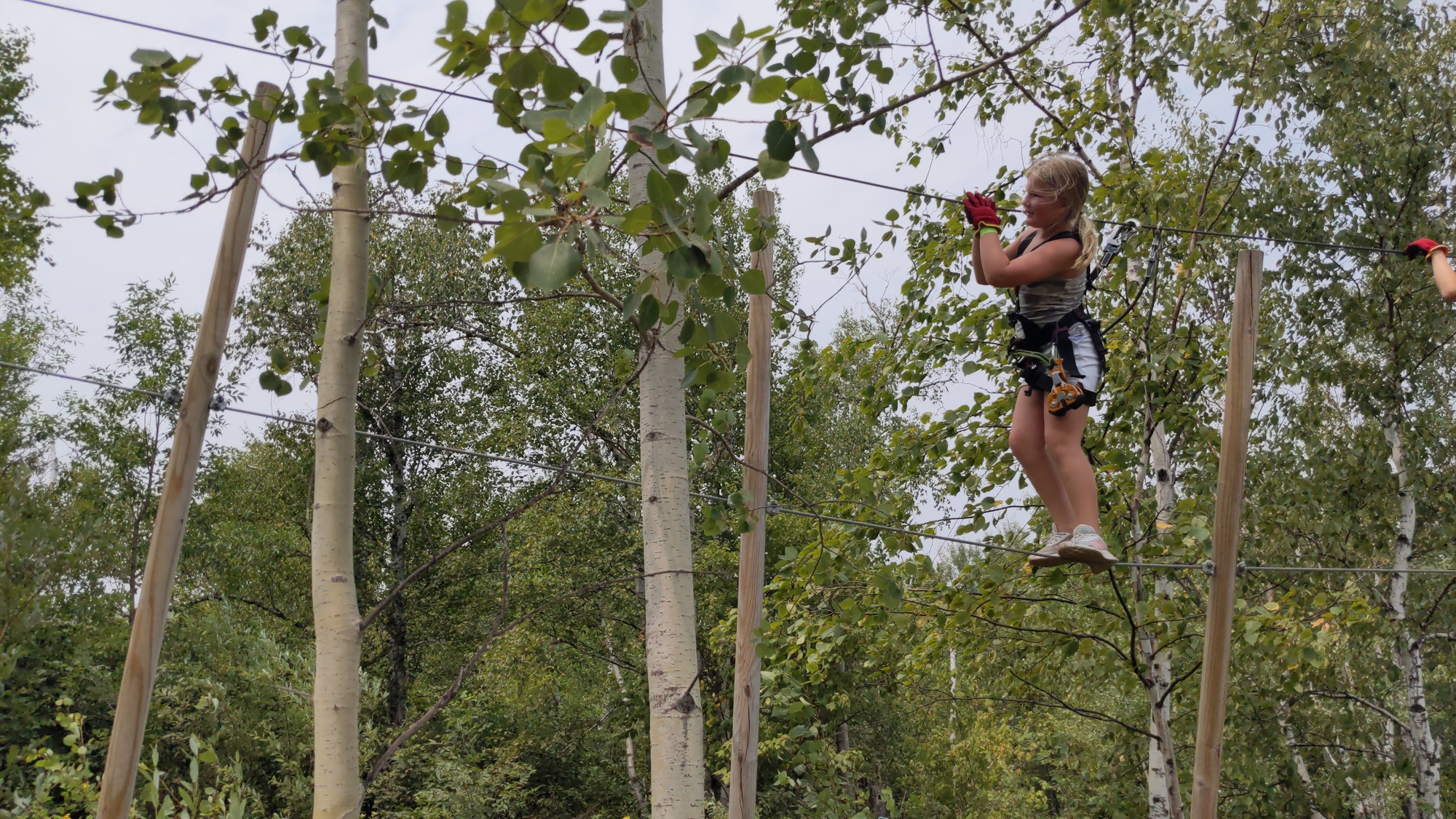 They even had a course for Olivia. Of course Olivia didn't want to do it at first, but once she got out there she was hooked.