The place we are staying this week is pretty much a resort for campers. Amazing pool. Petting zoo. Cool playgrounds. Fun shows. Pony rides. We started the day off by meeting with a farmer to learn about all the animals in the petting zoo.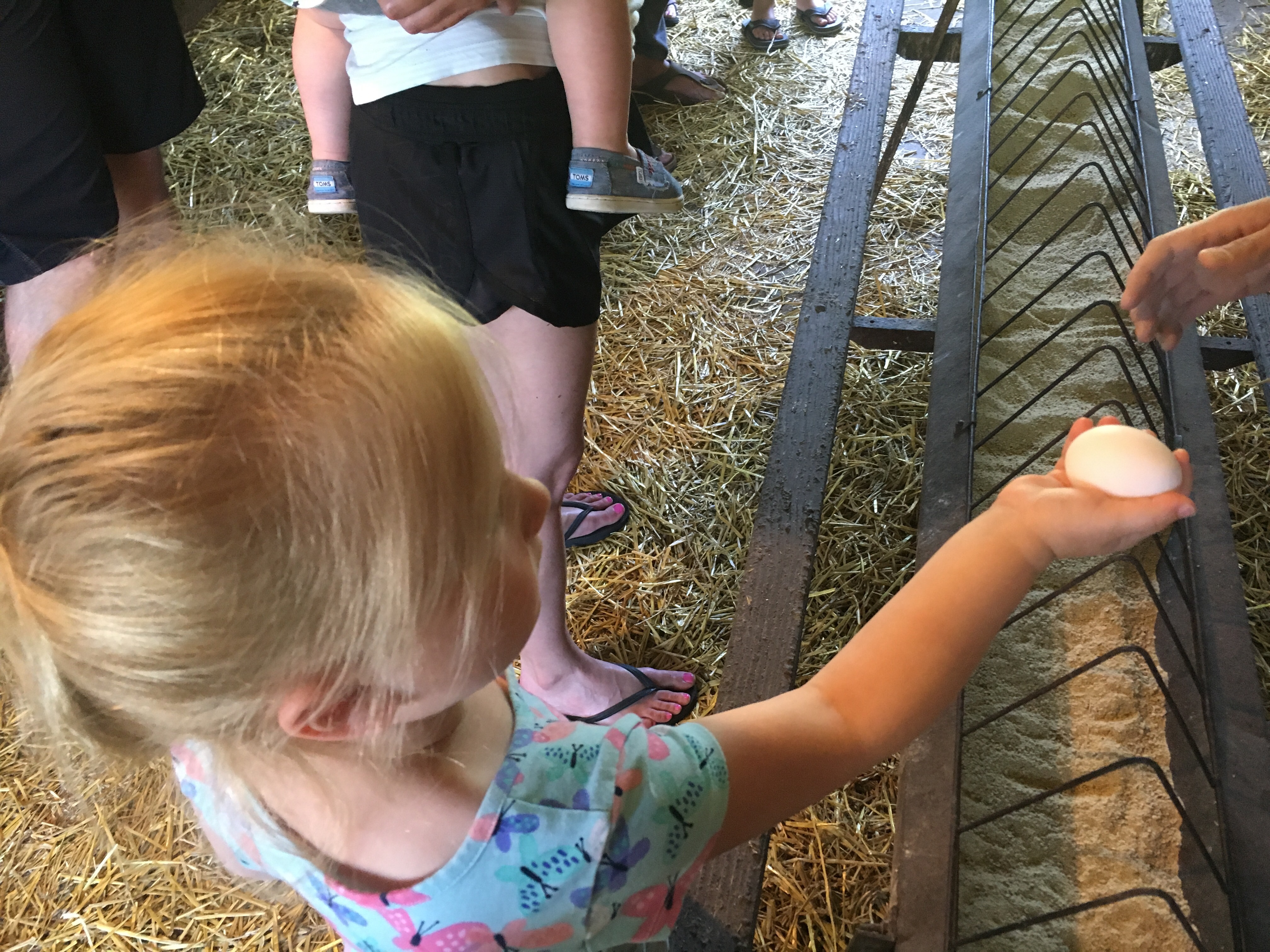 The farmer brought a huge bucket of food with her.
Then we spent the rest of the day at the pool. 5 hours to be exact. We ate pizza, had ice cream twice and Braden and I took turns going down the two big water slides ( which I didn't even take a picture of ).