renaissance festival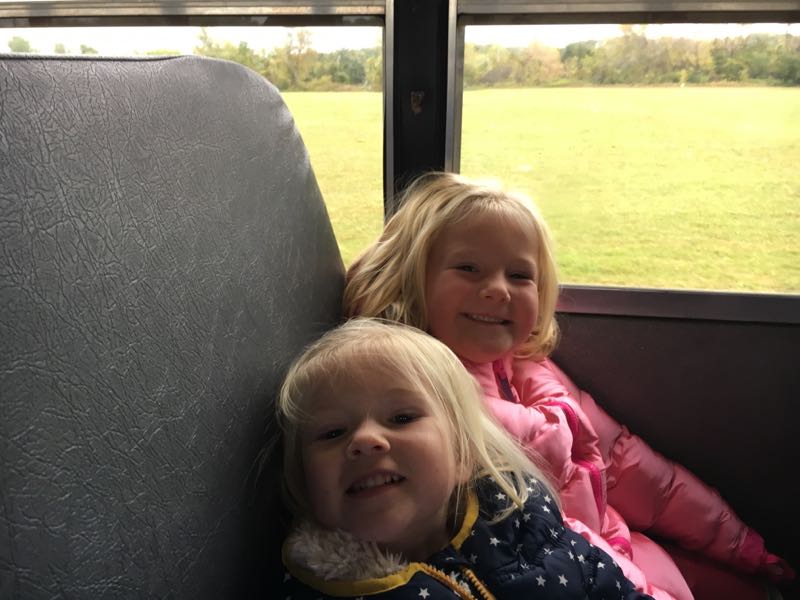 We usually visit the Renaissance Festival around Labor Day... when it's hot outside. This year we had other things going on and couldn't make it until this weekend... when it was cold outside. But we didn't let a little cold weather stop us from having a good time.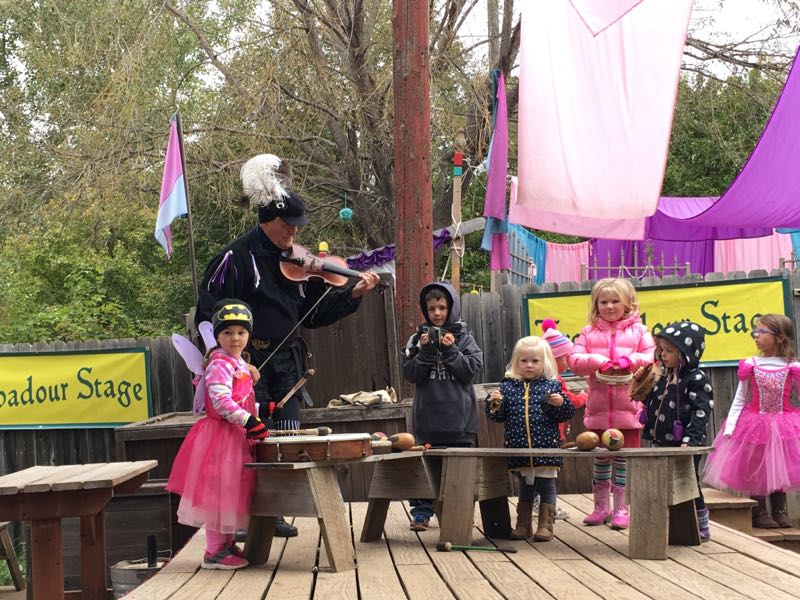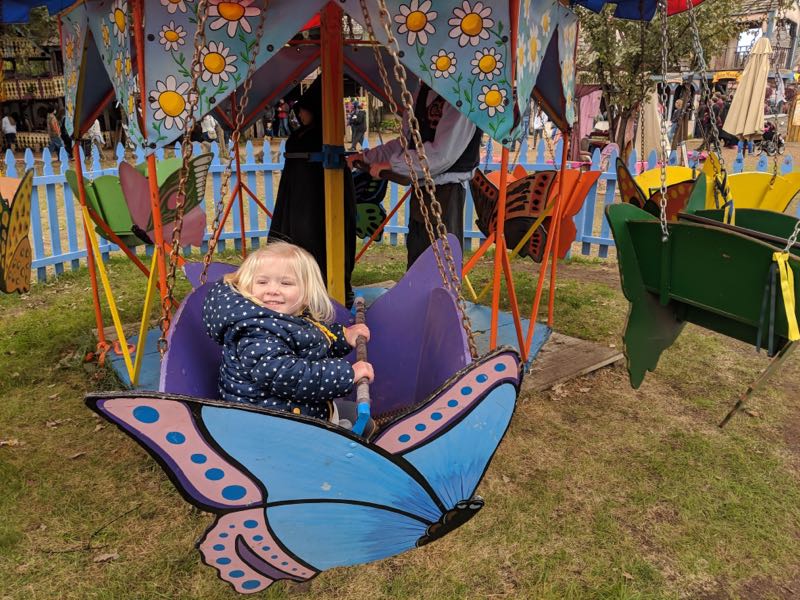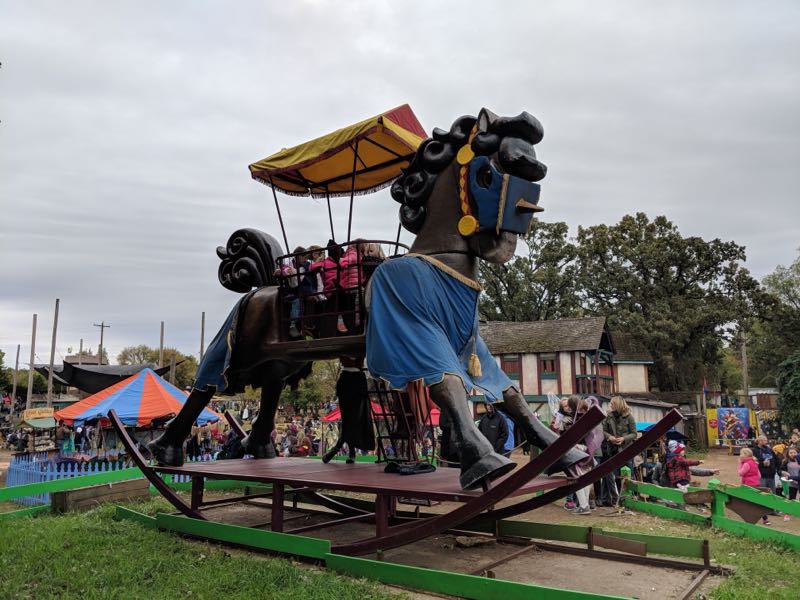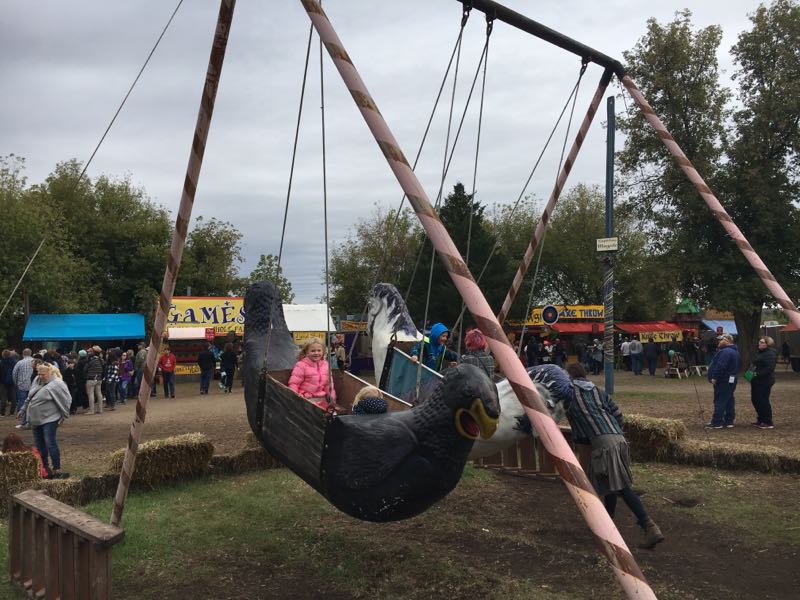 I was a little bummed we missed the elephant rides. Mostly because at the circus we told Emma she couldn't ride one because we would do it at the Renaissance Festival. She totally forgot about it and was happy with the big horse ride anyway. When I say big I mean these horses are huge!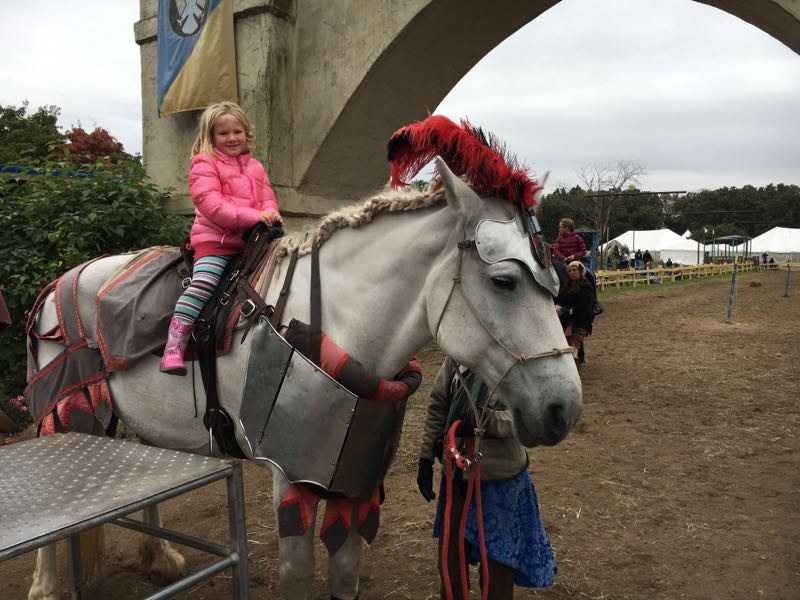 Olivia got a turn too.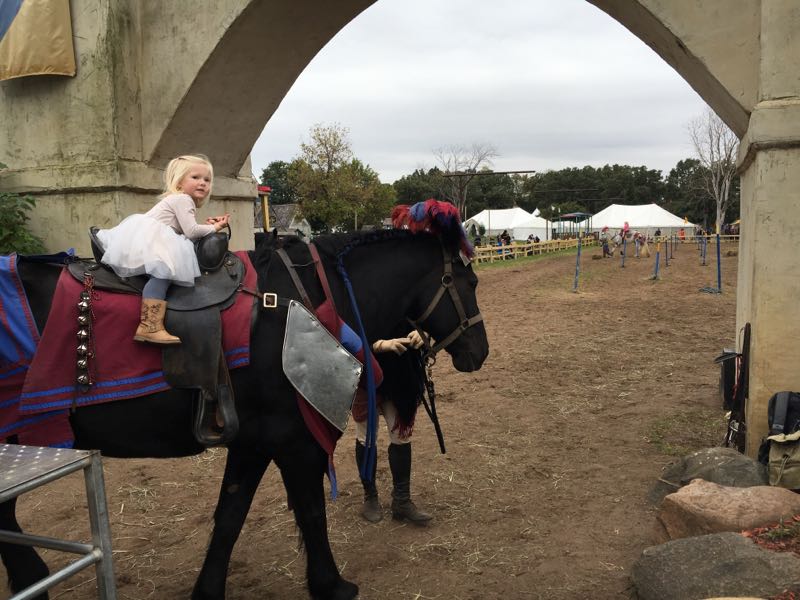 They also got a pony ride.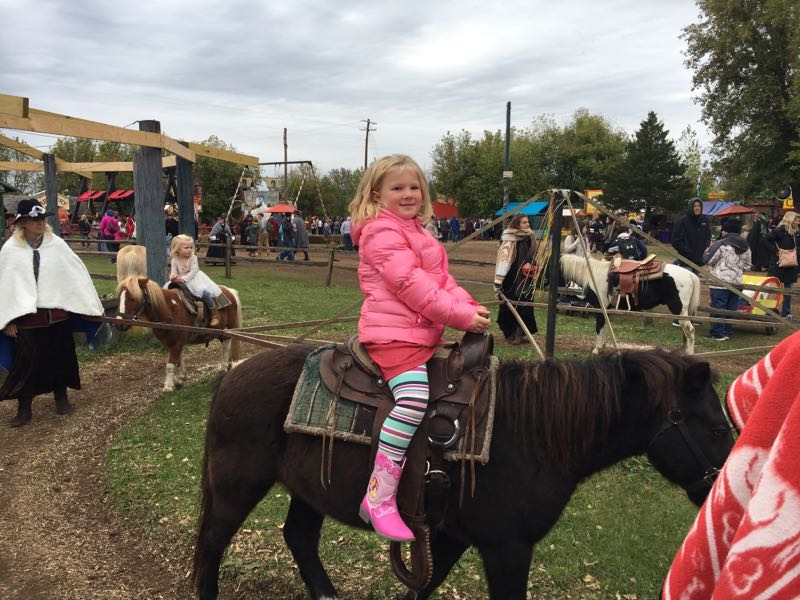 The mermaids are always a favorite. I was happy the cold weather didn't scare them away!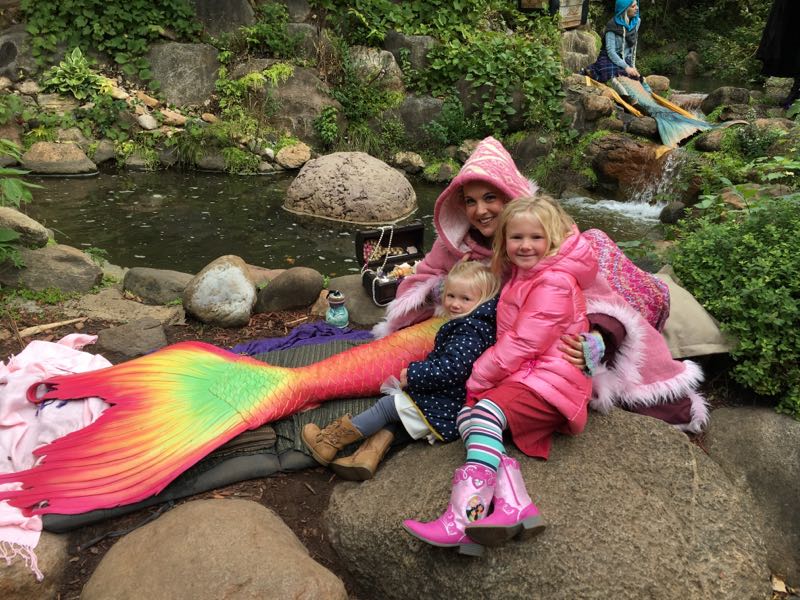 Turkey legs have always kind of grossed me out. We got one. Emma loved it. 😂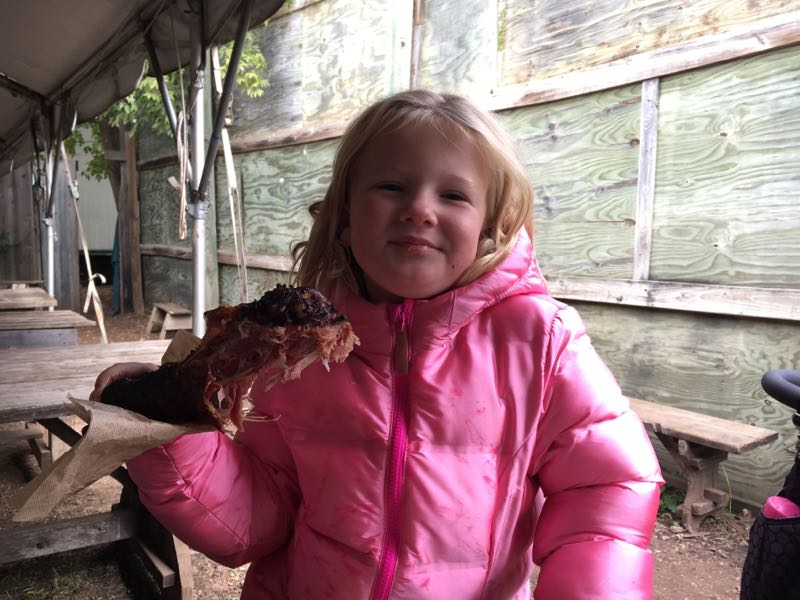 Olivia loved the corn. She ate hers and finished off what was left of Emma's.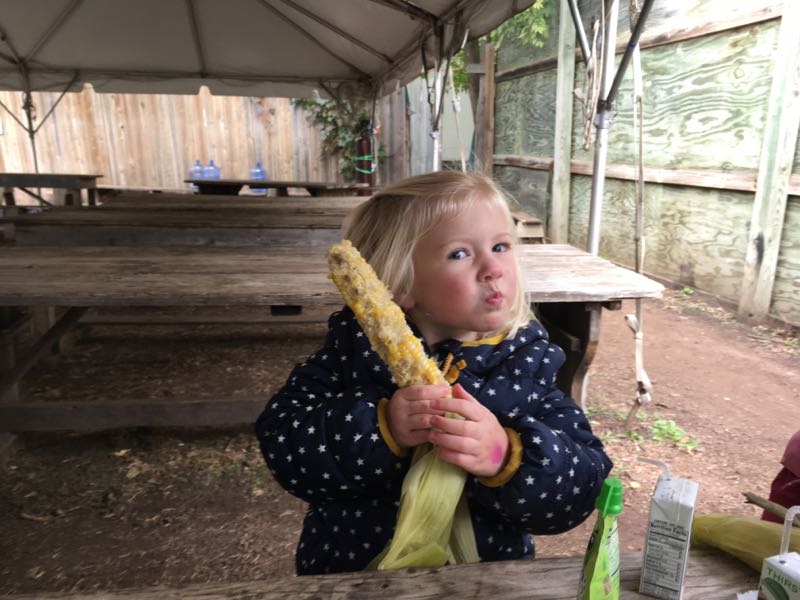 On our way out we stopped to get apple dumplings and a picture with this creepy unicorn.