This morning Emma and I checked out the puppet wagon. It visits different parks each day and does a 20 minute show.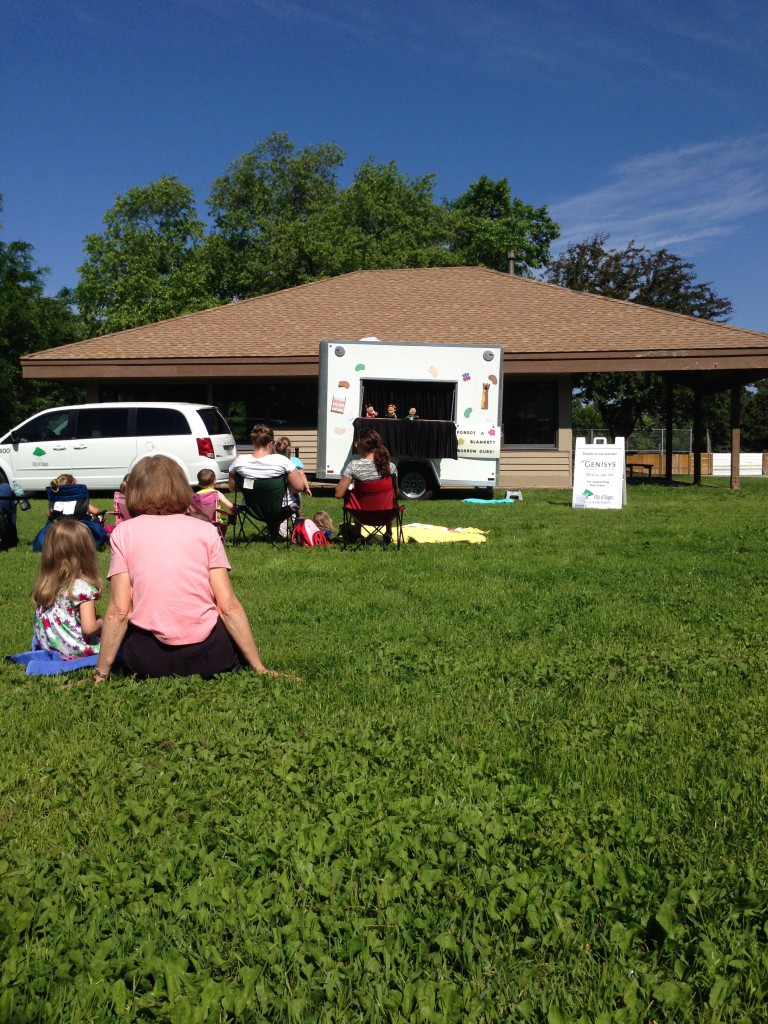 I was surprised that Emma actually paid attention and found it amusing. Looks like we'll be going to more of these…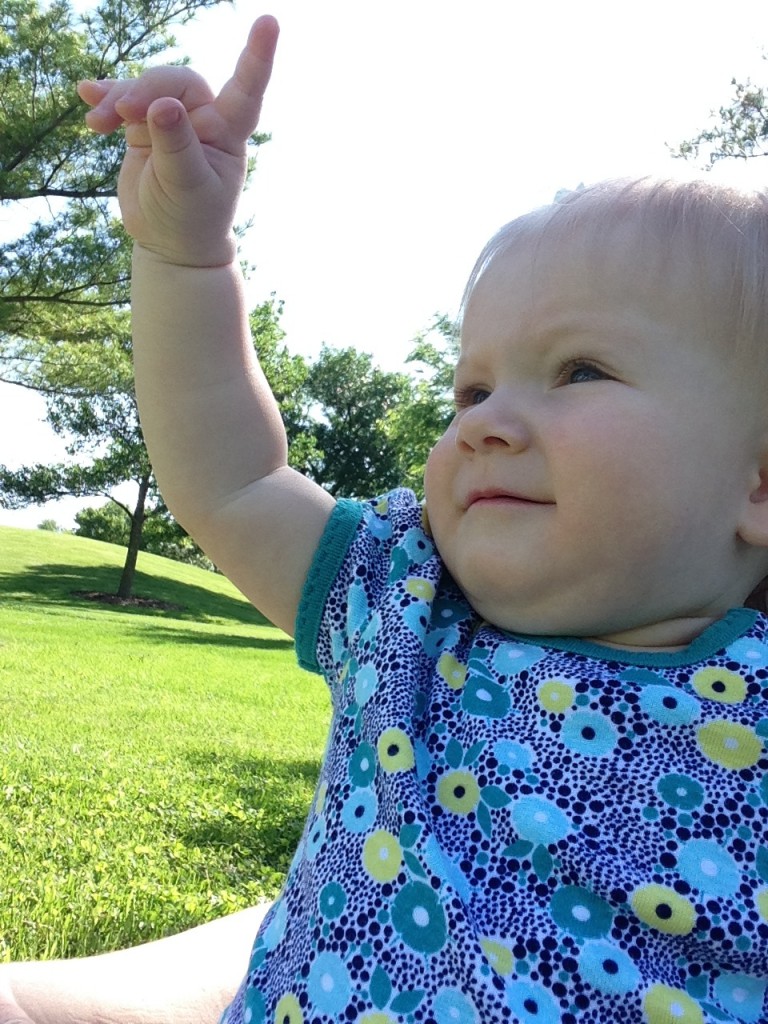 Afterward we did a little swinging at the playground before heading home.