pool is open!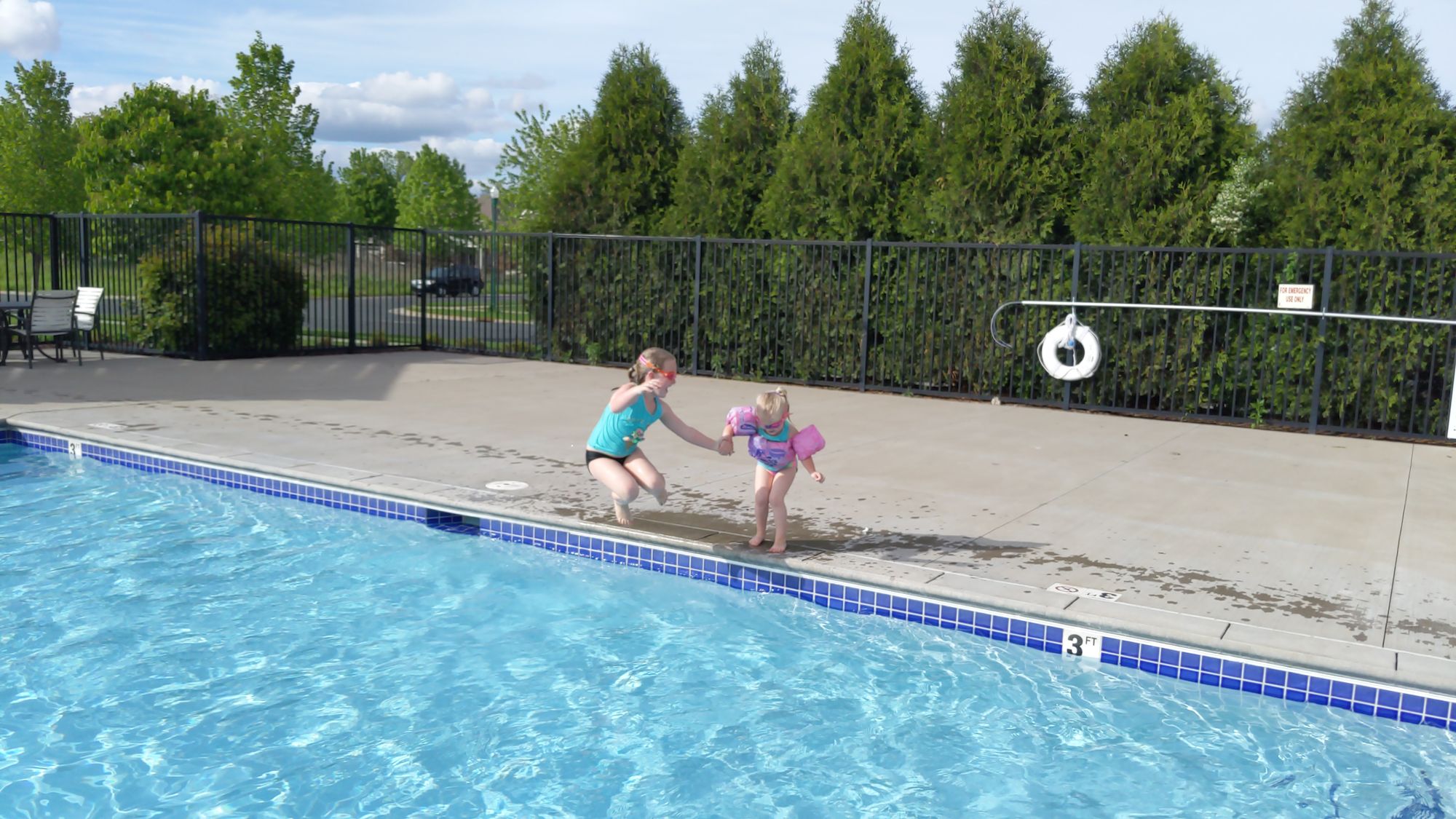 While we were in Duluth the neighborhood pool opened. Monday was cold and rainy, so we couldn't go then. Tuesday was only in the 60s, but Emma couldn't wait any longer.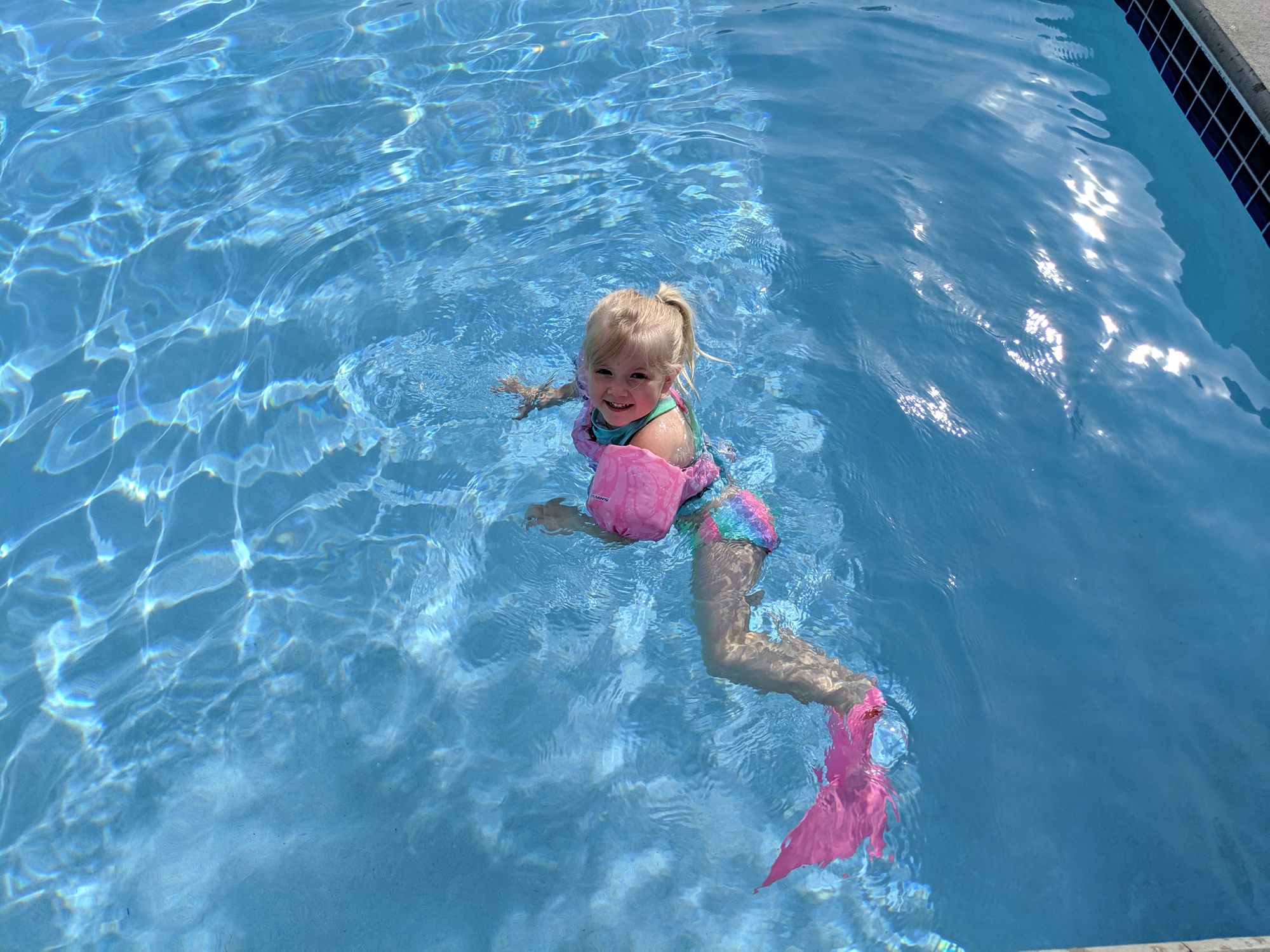 I didn't have any dinner plans, so she thought it was the perfect night for pizza at the pool. Olivia took a little break from her pirate smile, but she's bringing it back for every picture these days.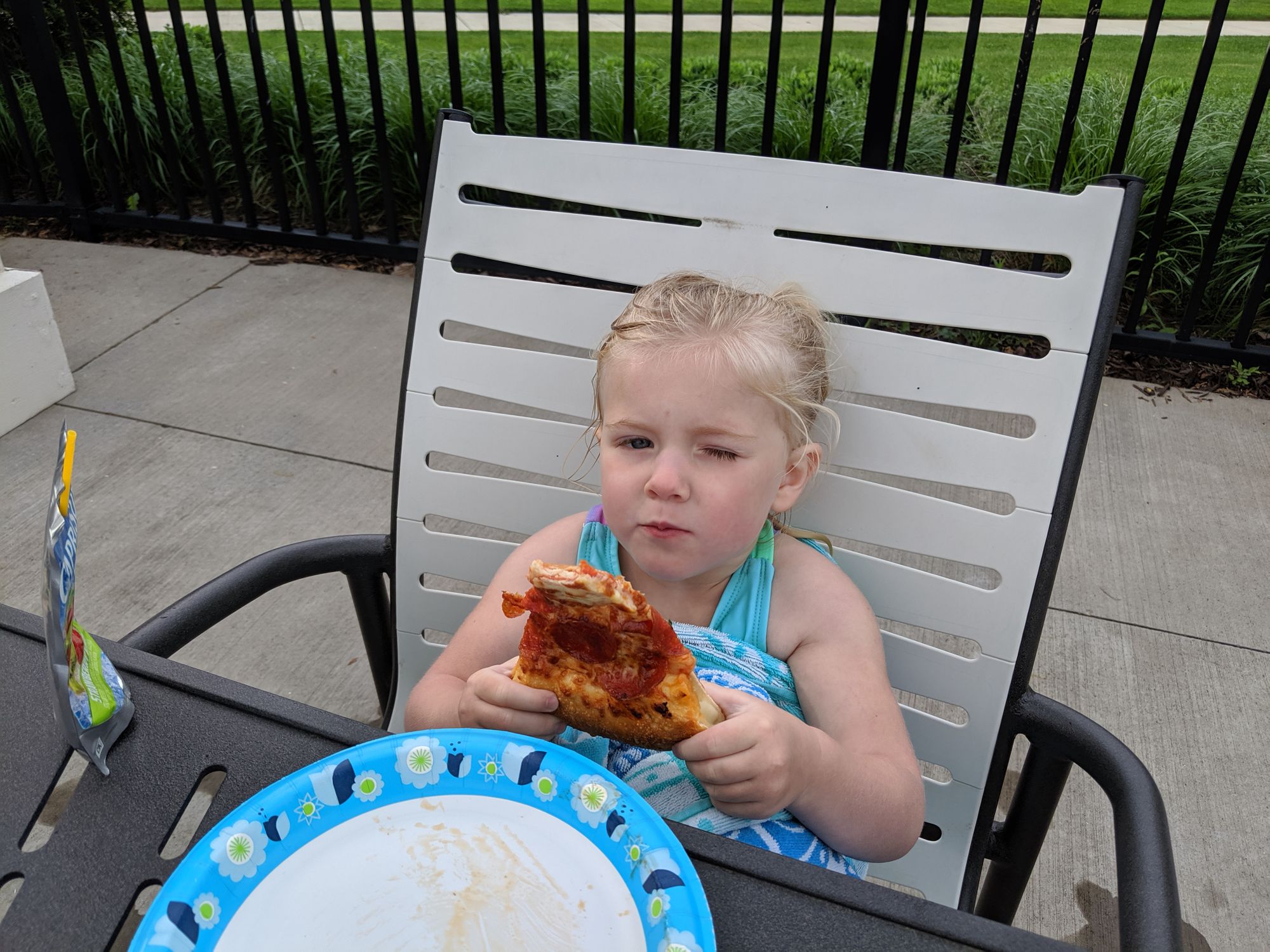 Wednesday was in the high 70s, so Emma was ready to go as soon as she got home from school.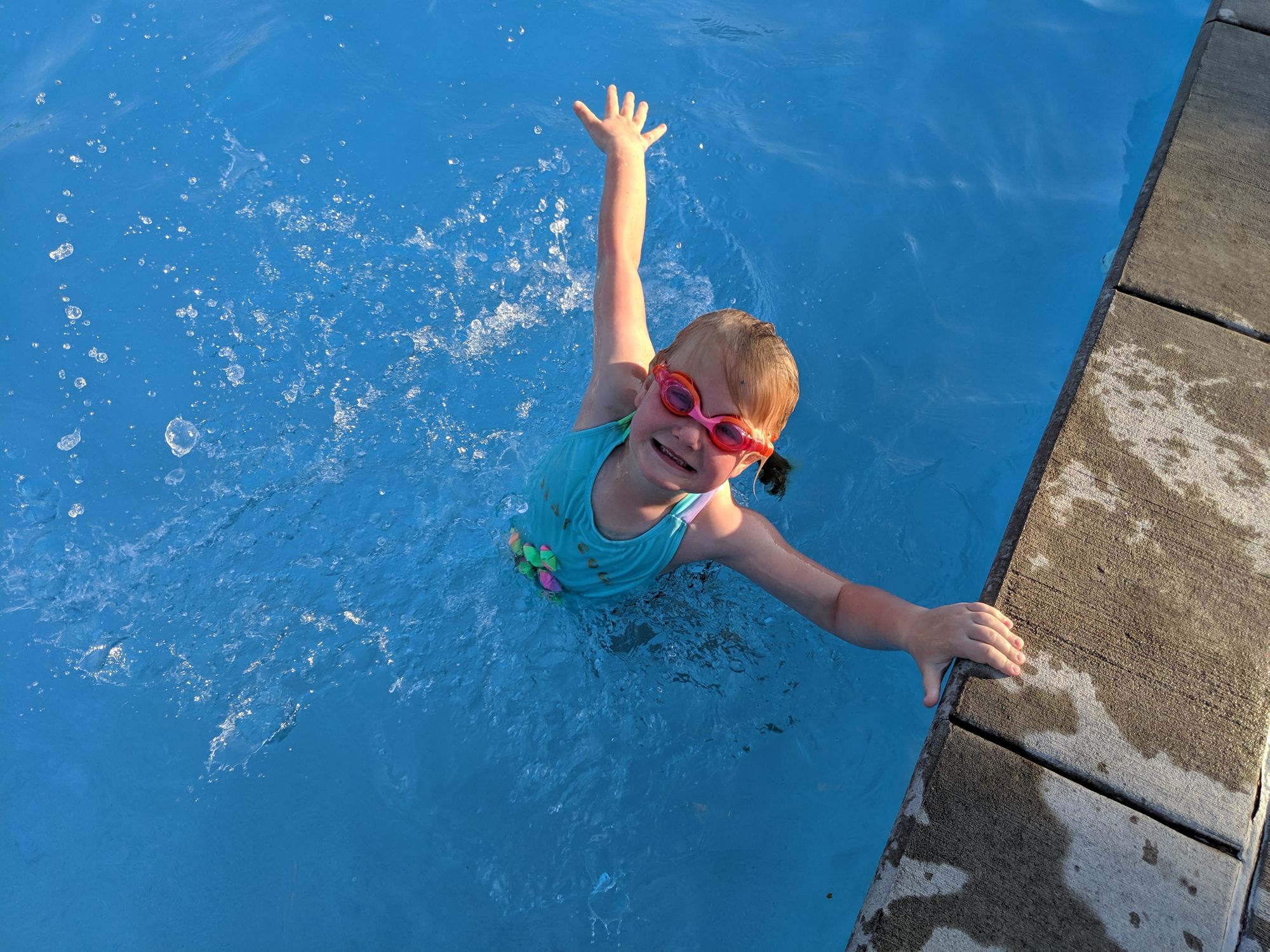 Thursday and Friday are supposed to be in the 80s. One guess where we will probably be....