It was finally warm enough for us to try out the pool.  Someone was really excited….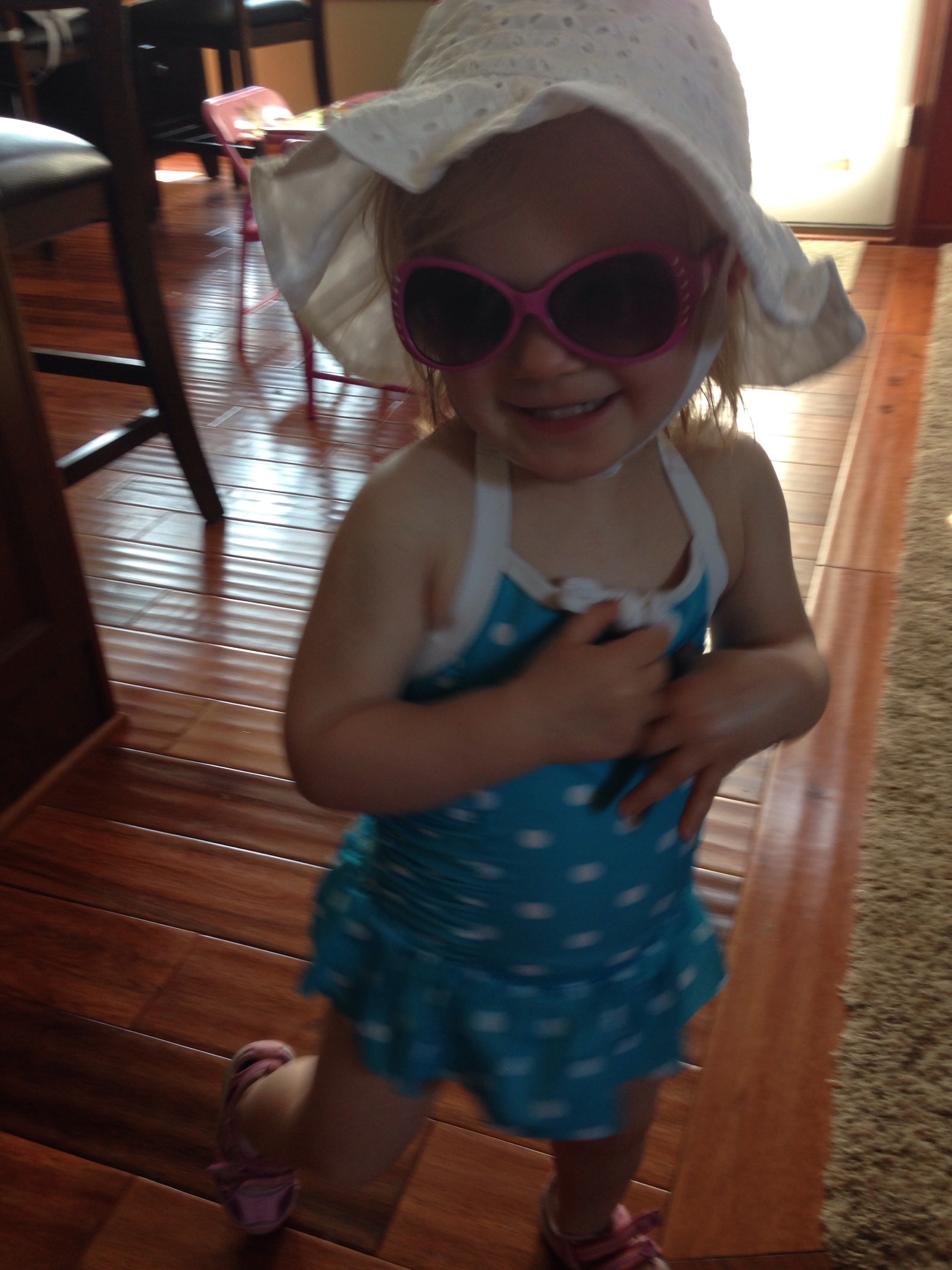 Surprisingly the water was perfect. It was warm, but not too warm. We spent an hour there with some friends.  Emma loved climbing on the stairs and jumping in from the side.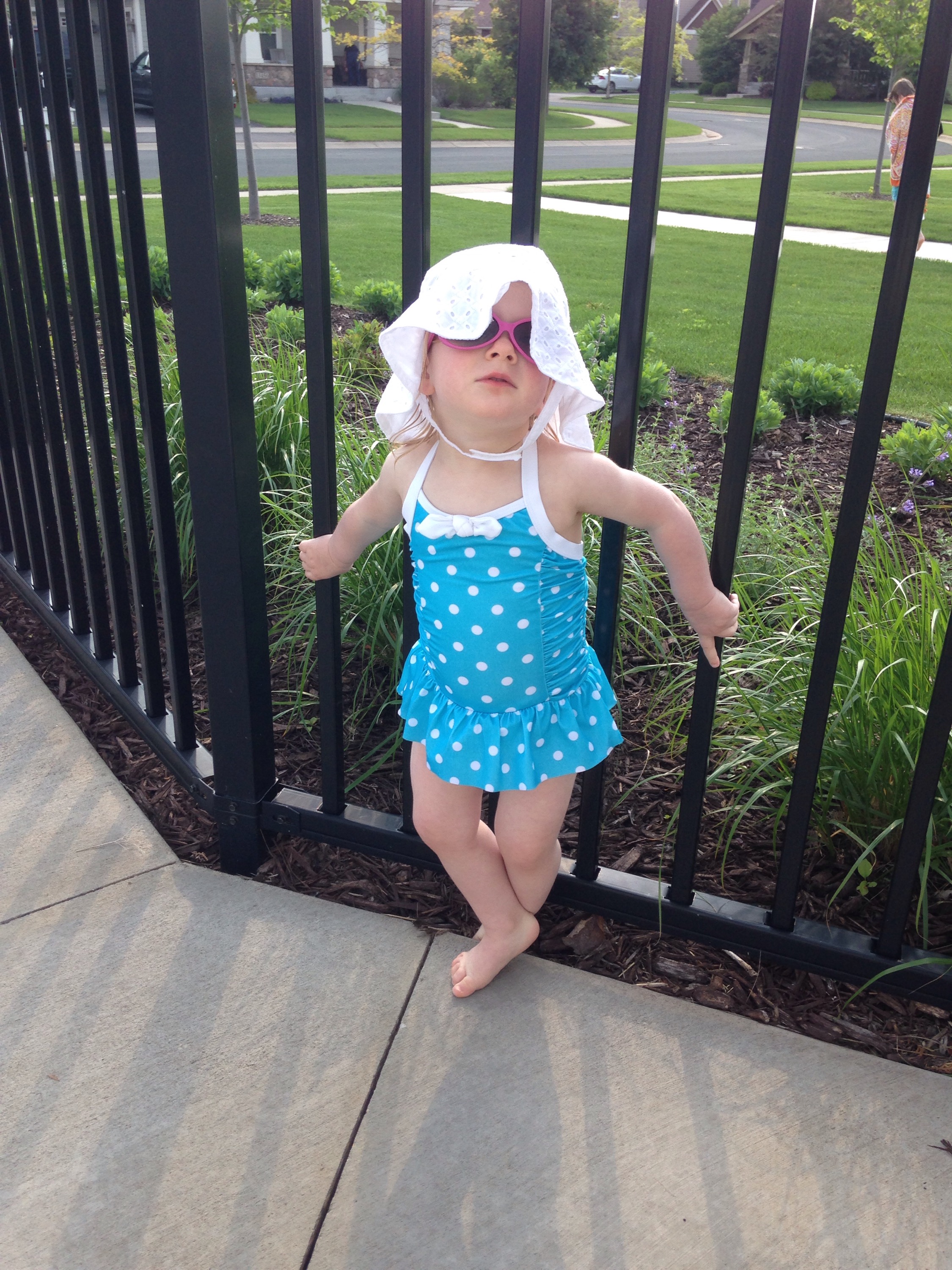 This morning when we got up Emma said "I need go pool". Guess she had fun. We'll probably be heading back this afternoon as long as the rain stays away.