one more last meet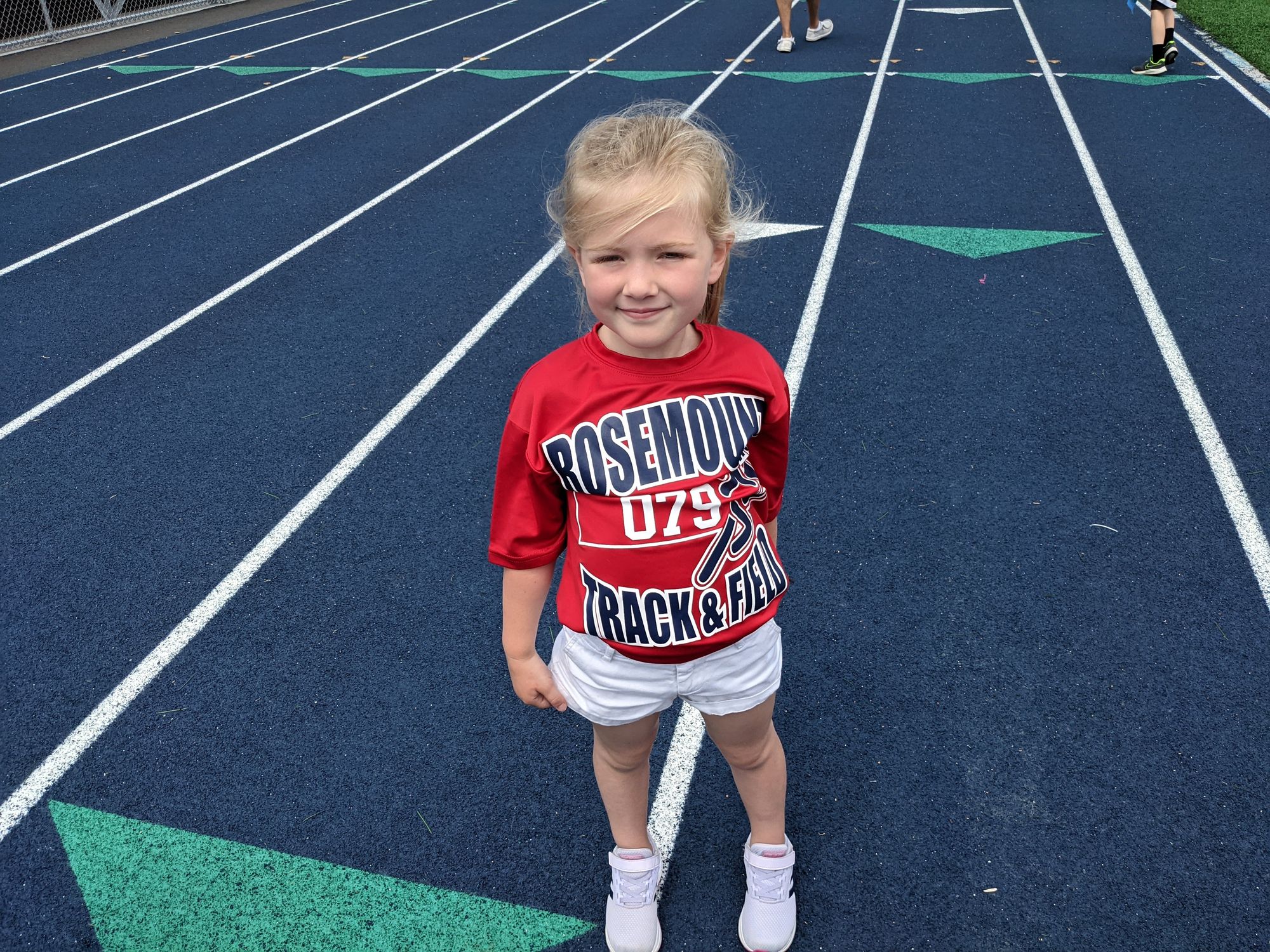 I thought for sure Olivia's last meet was going to get rained out... but somehow it didn't!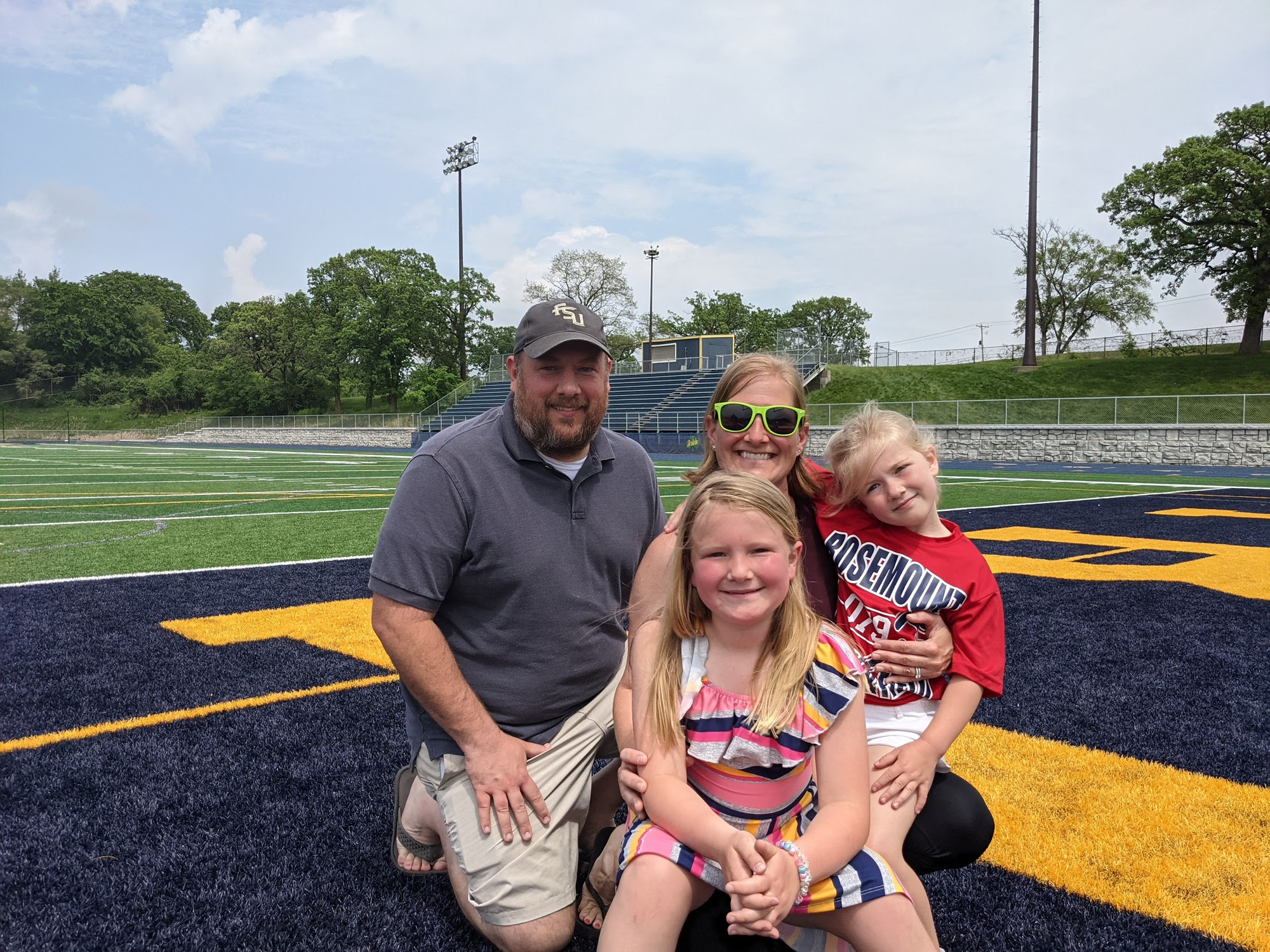 Olivia ran the 50 meter, the 8 x 50 meter relay and the 100 meter.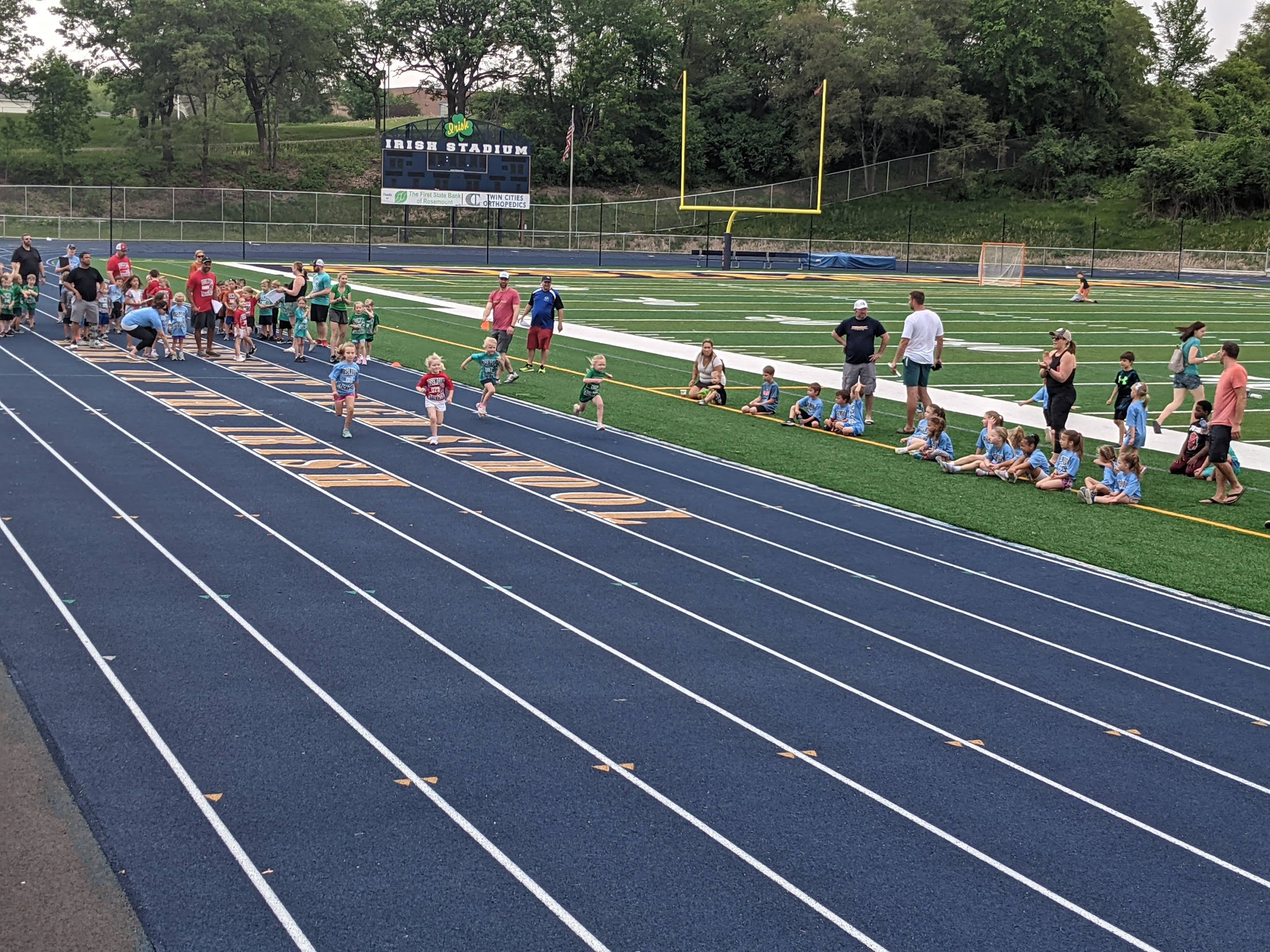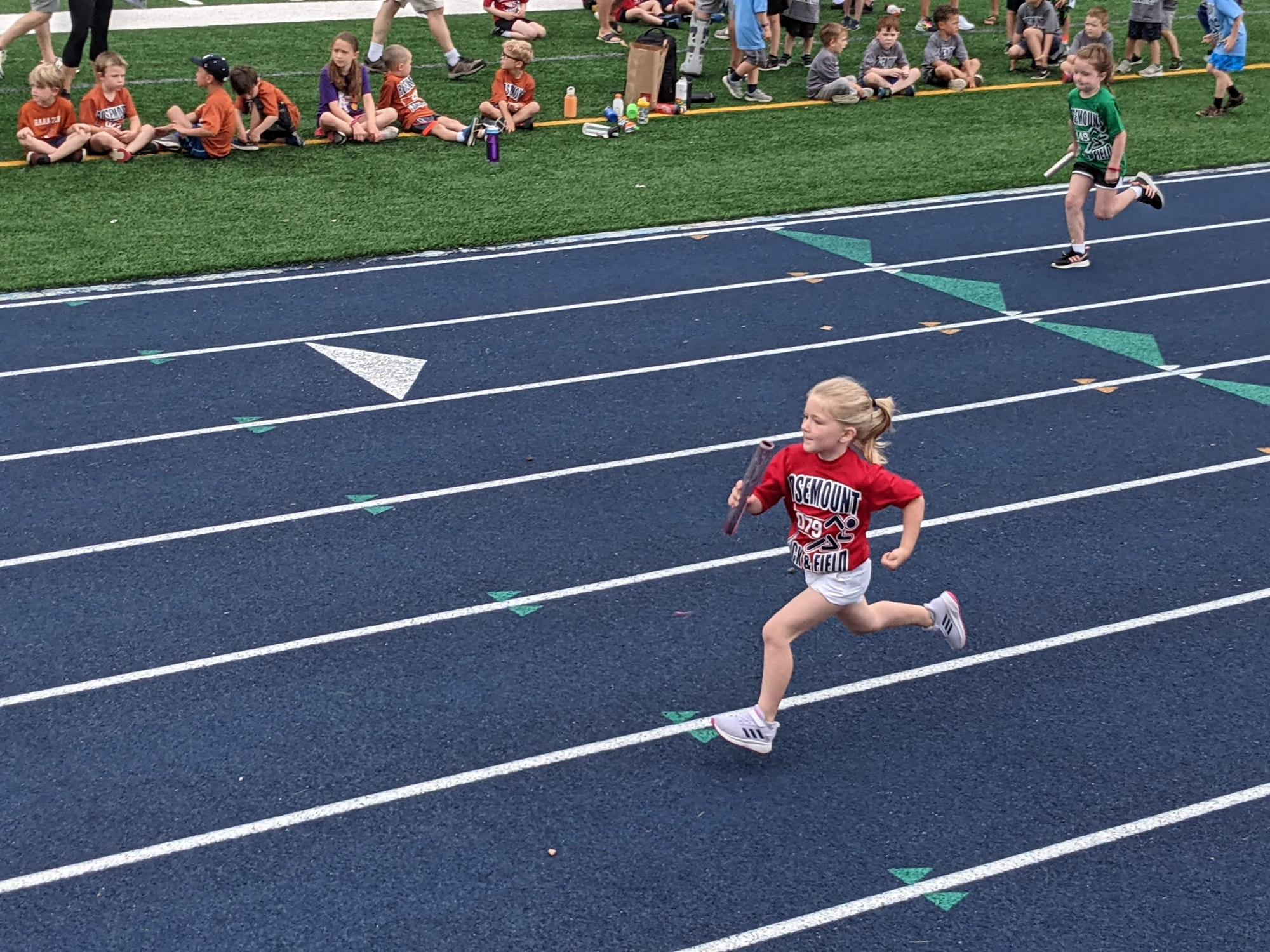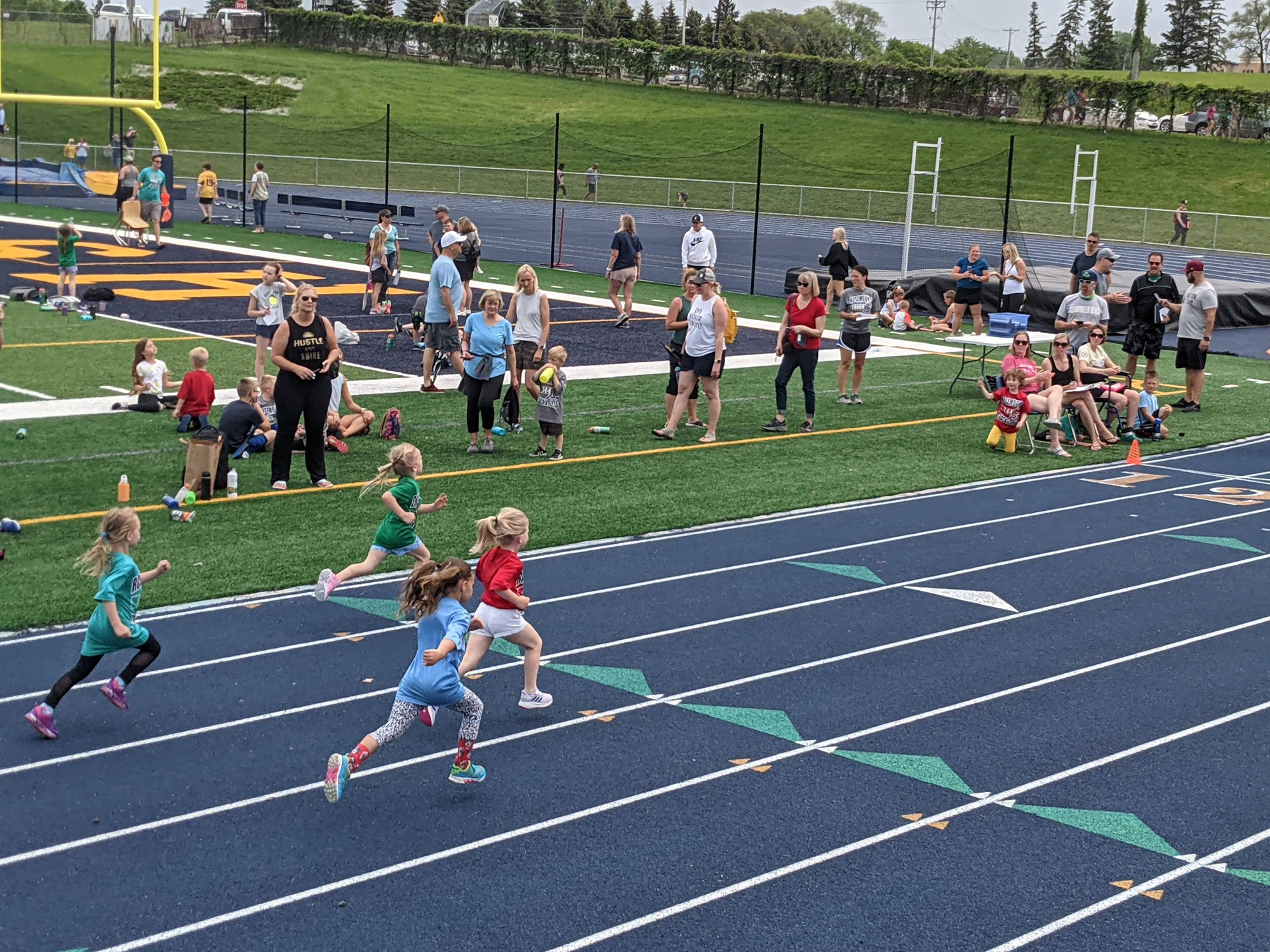 She felt a little left out yesterday after we made a big deal about Emma winning the 400 meter, so she was determined to get 1st place. She won her 50 meter race (and came in 2nd in the 100 meter)!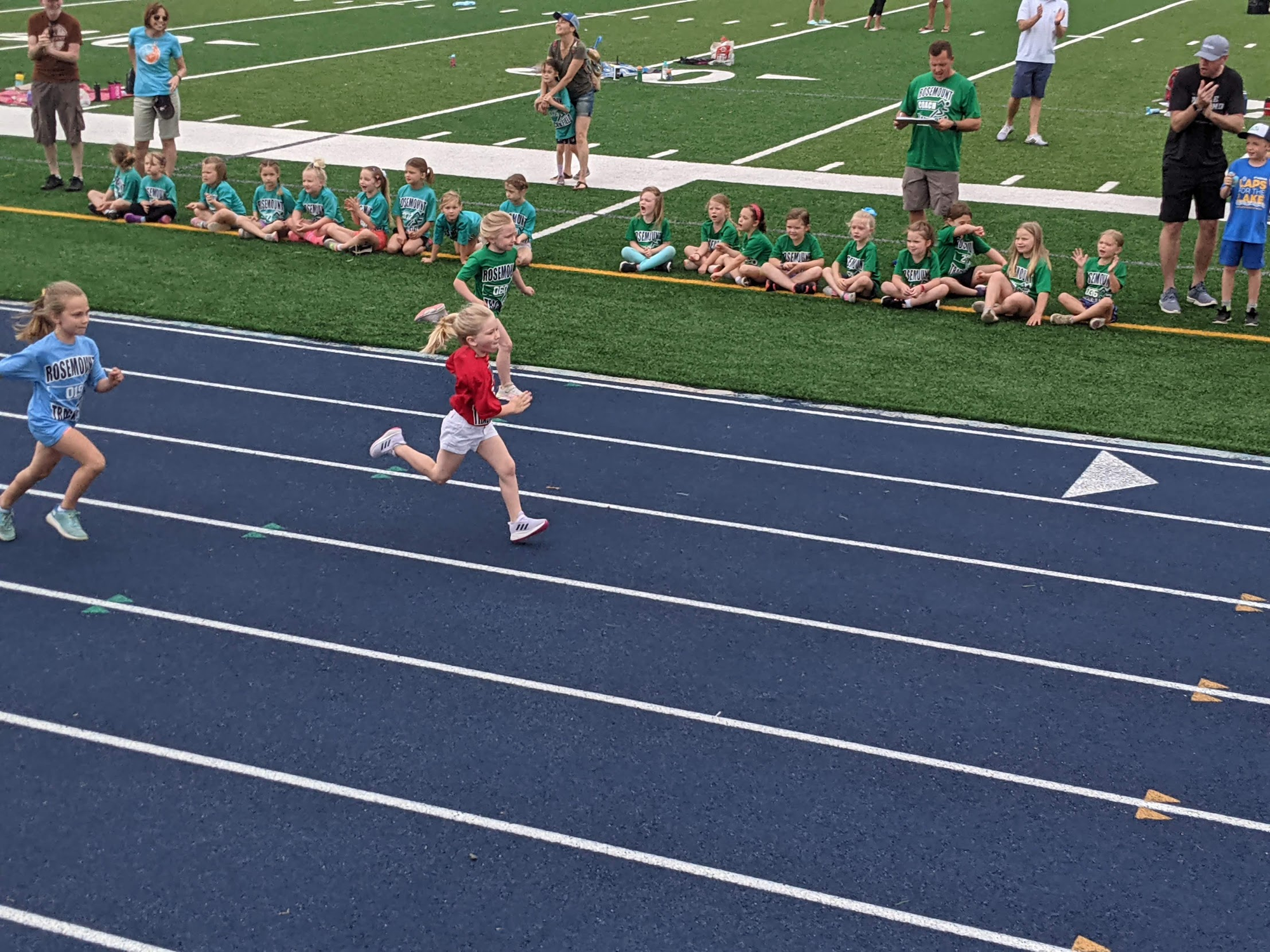 I love her huge smile when she hears us cheering for her.