After Olivia went down for her nap we bundled up to head outside. First order of business… snow angel.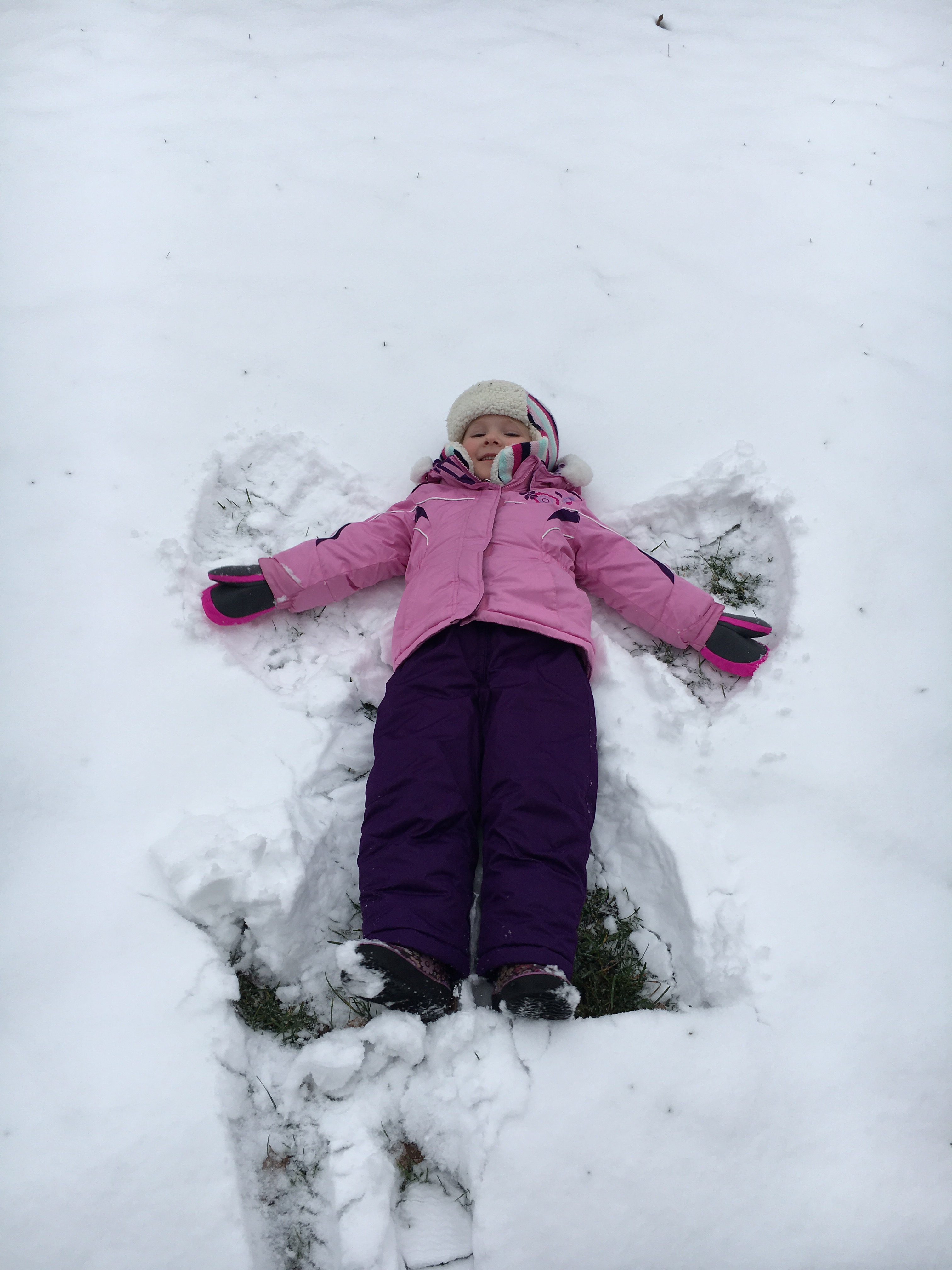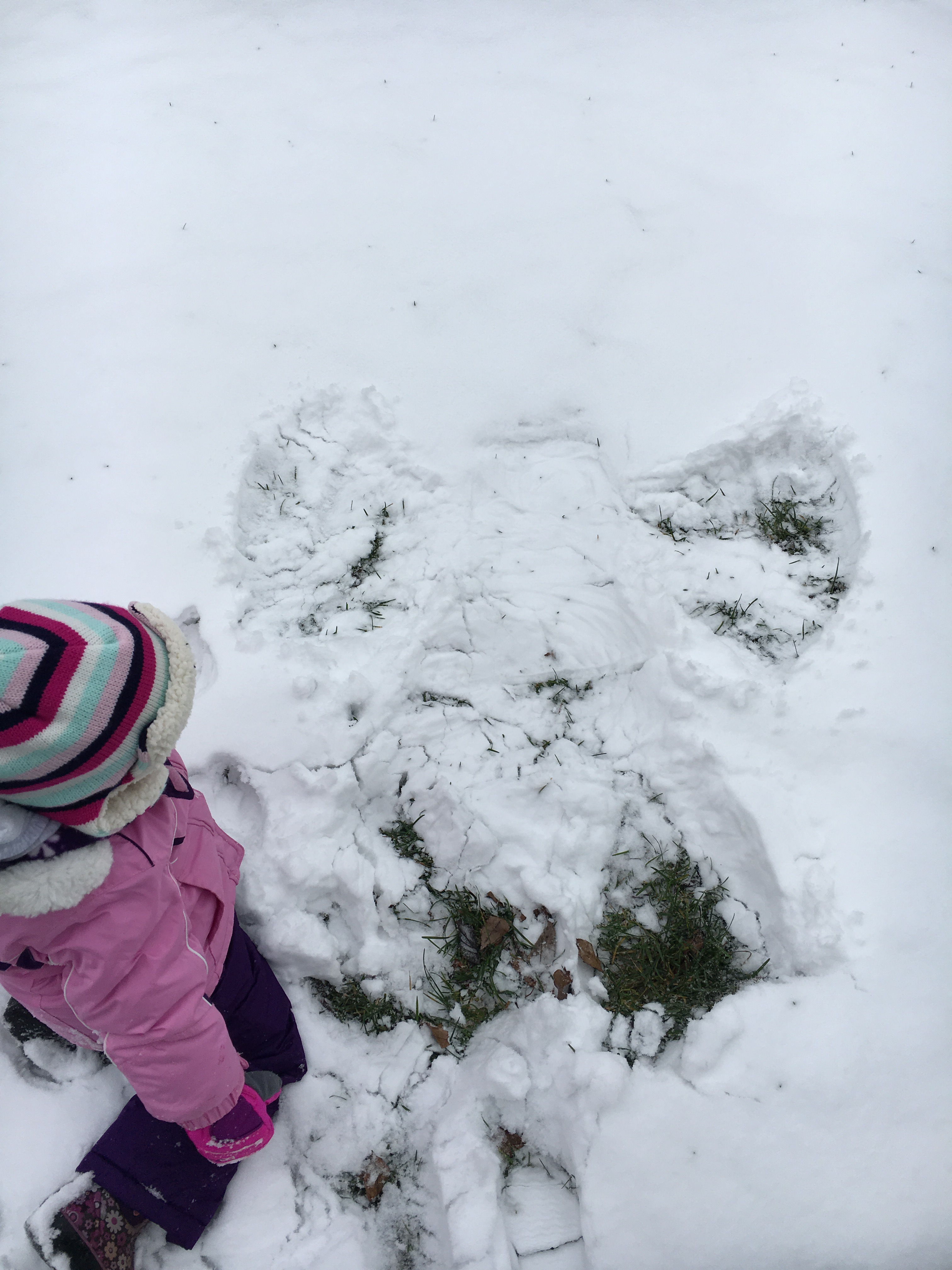 After that it was a snowman, followed by a second, bigger snowman that the kids next door helped her build.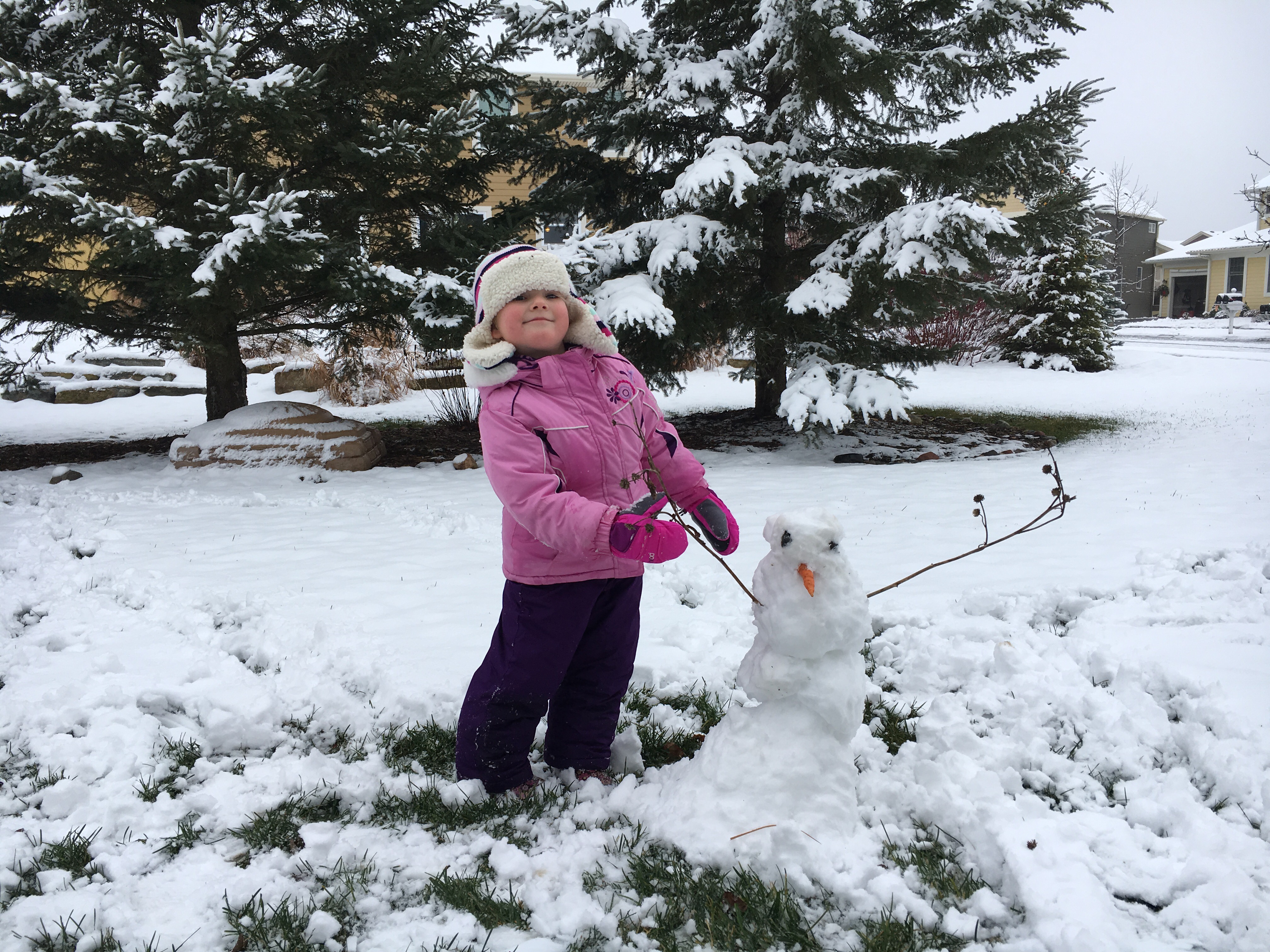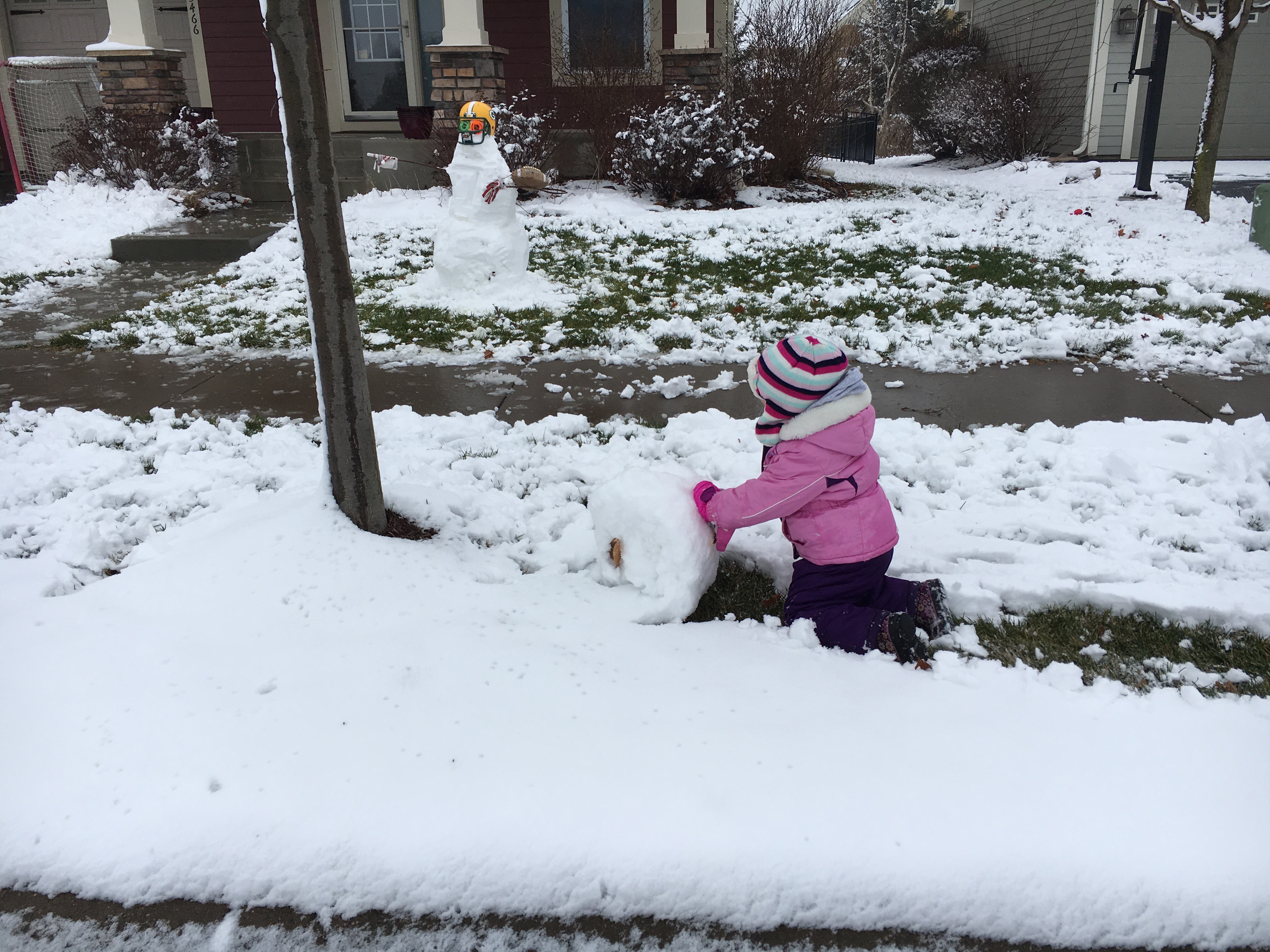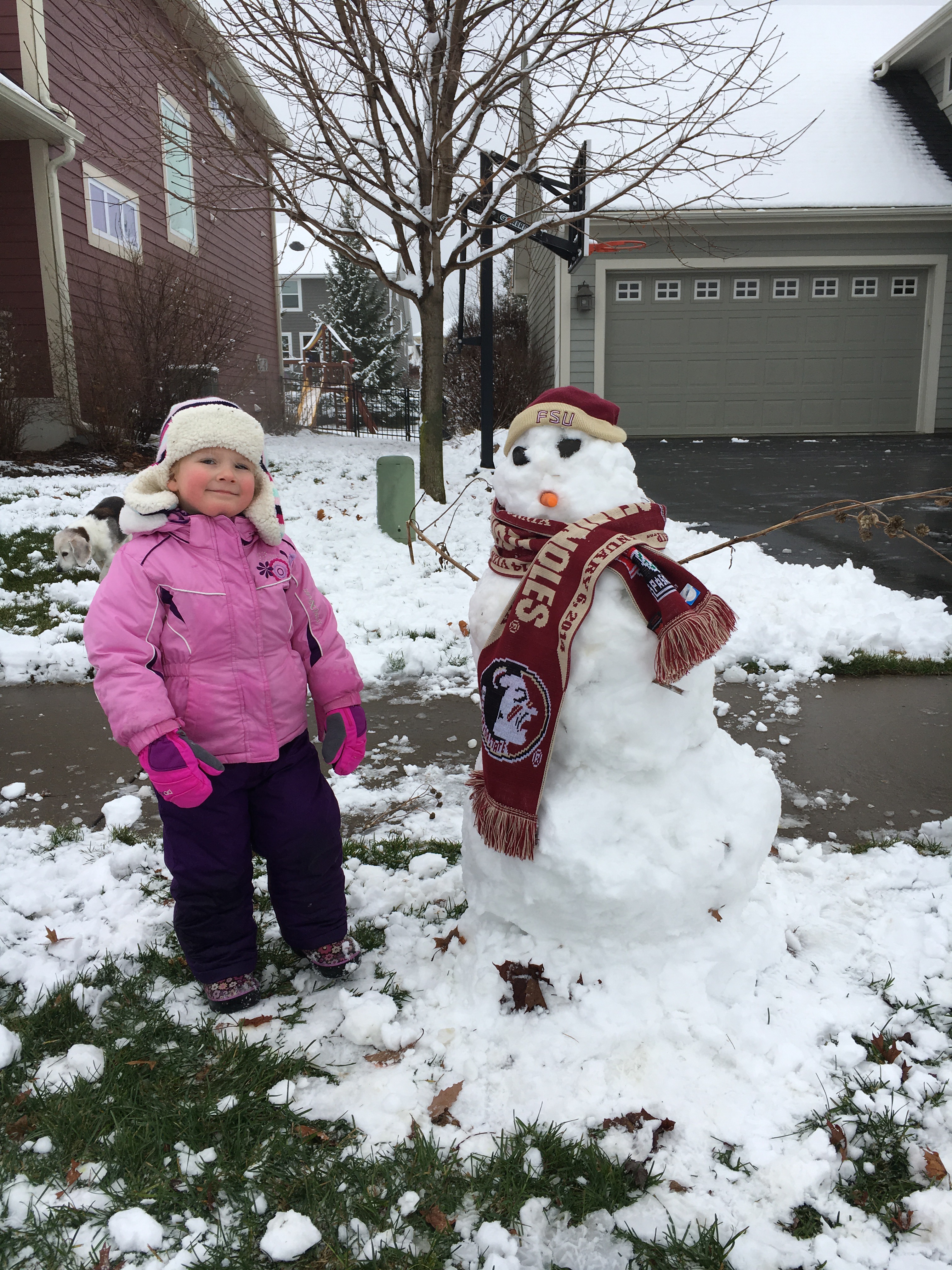 Afterward we came inside and had hot chocolate with marshmallows by the fire.