on the road to south dakota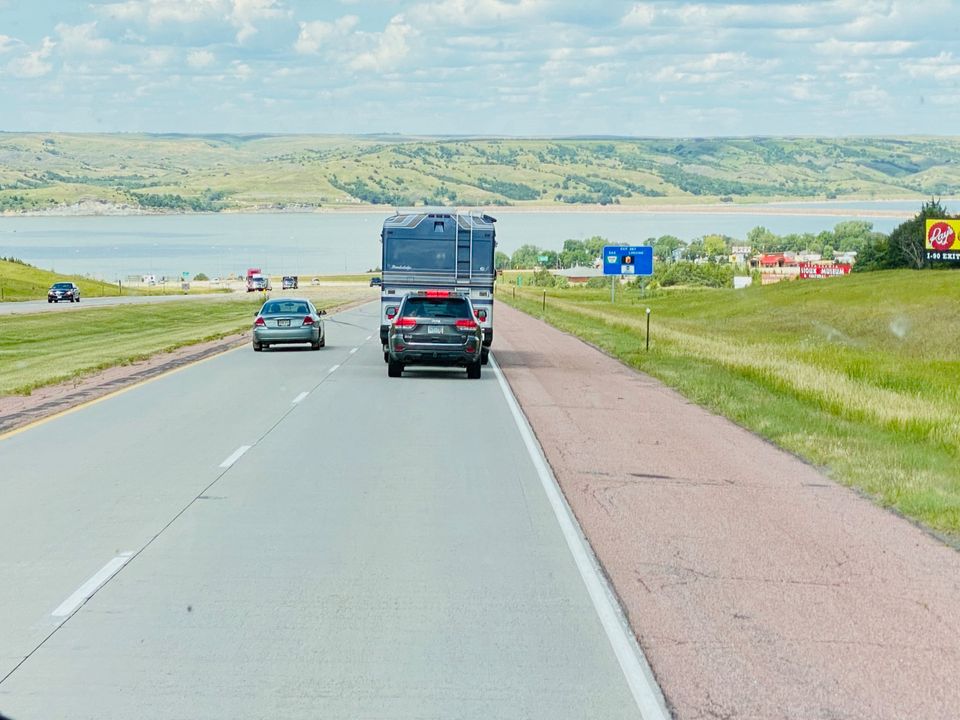 Our very first long road trip in the bus was to Mount Rushmore and South Dakota three years ago.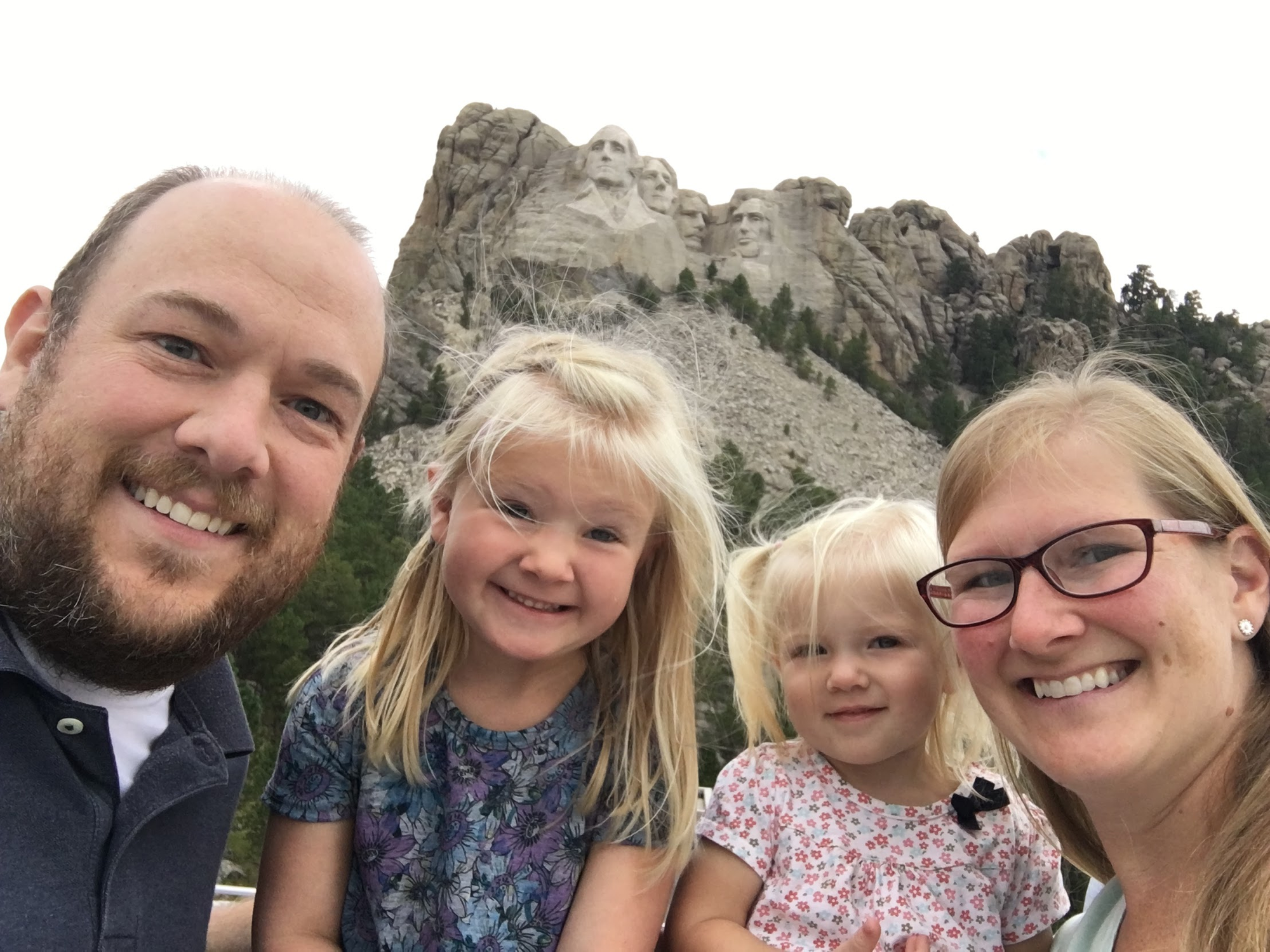 What's crazy about this picture from 3 years ago....? (1) Olivia is now wearing the same clothes that Emma was in back then. (2) You will probably see photos of them from this trip in very similar poses.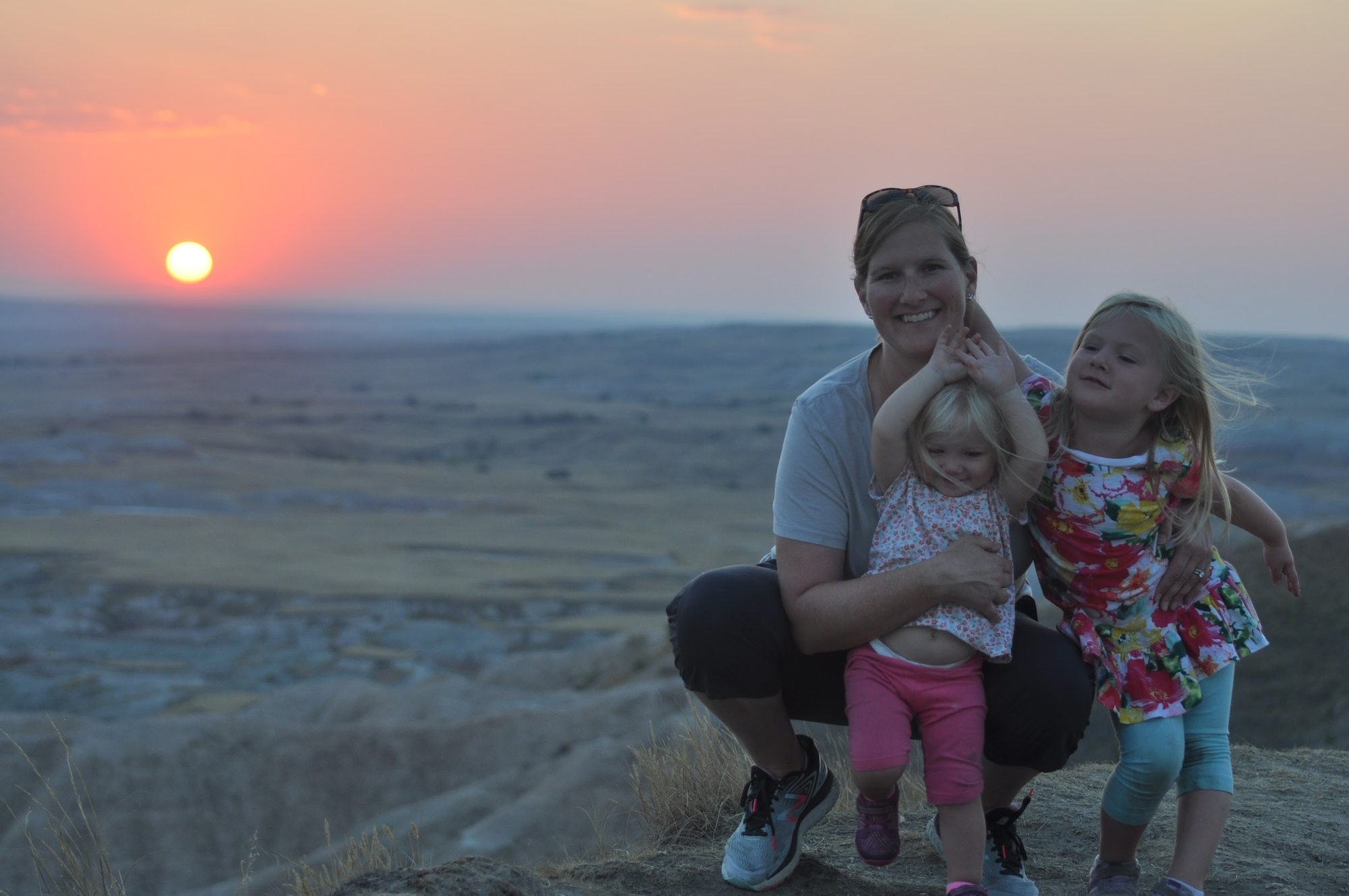 We've always talked about going back, so a couple weeks ago when our friends mentioned they wanted to go we said we'd go too. Today... we're on the road again.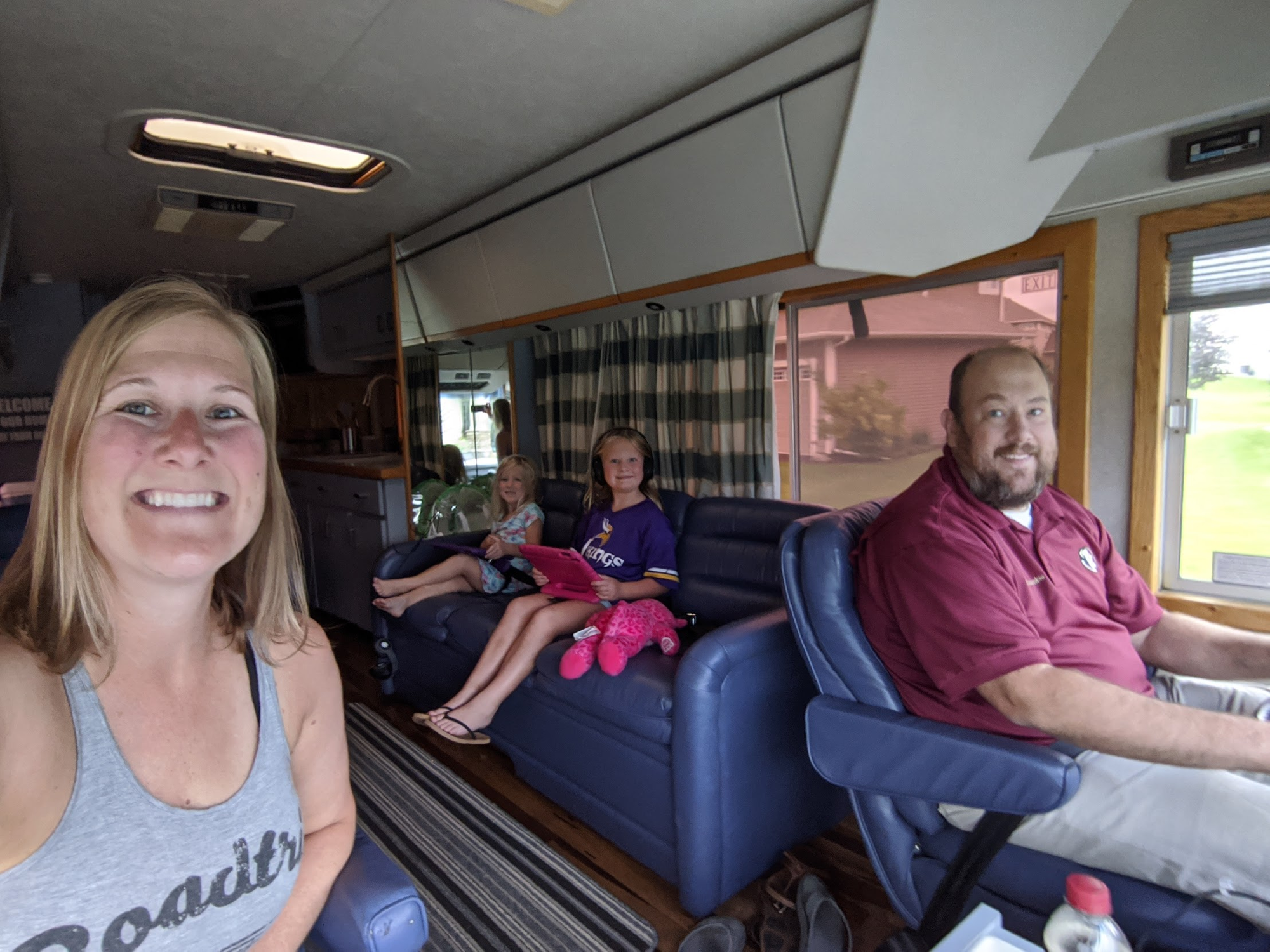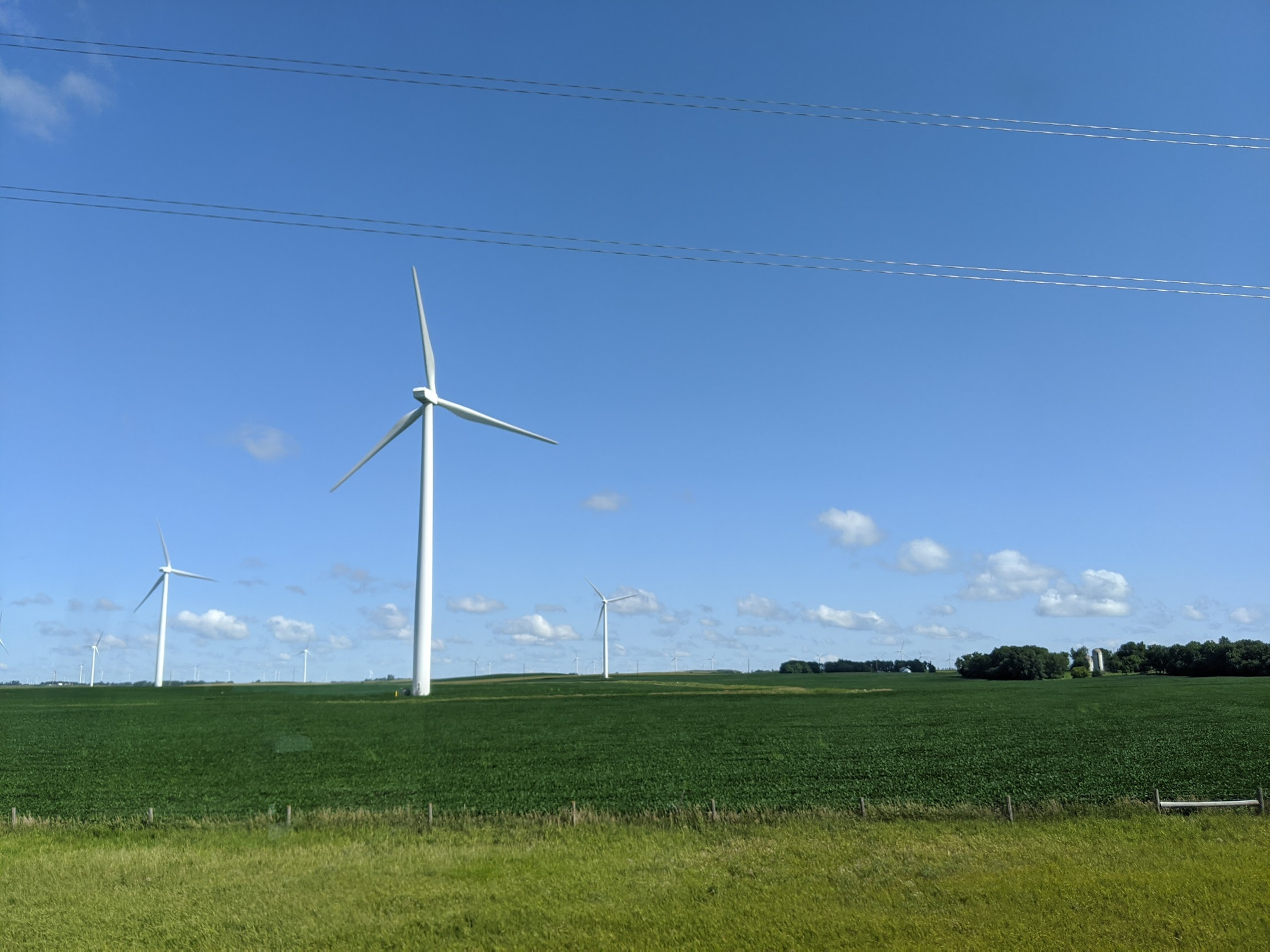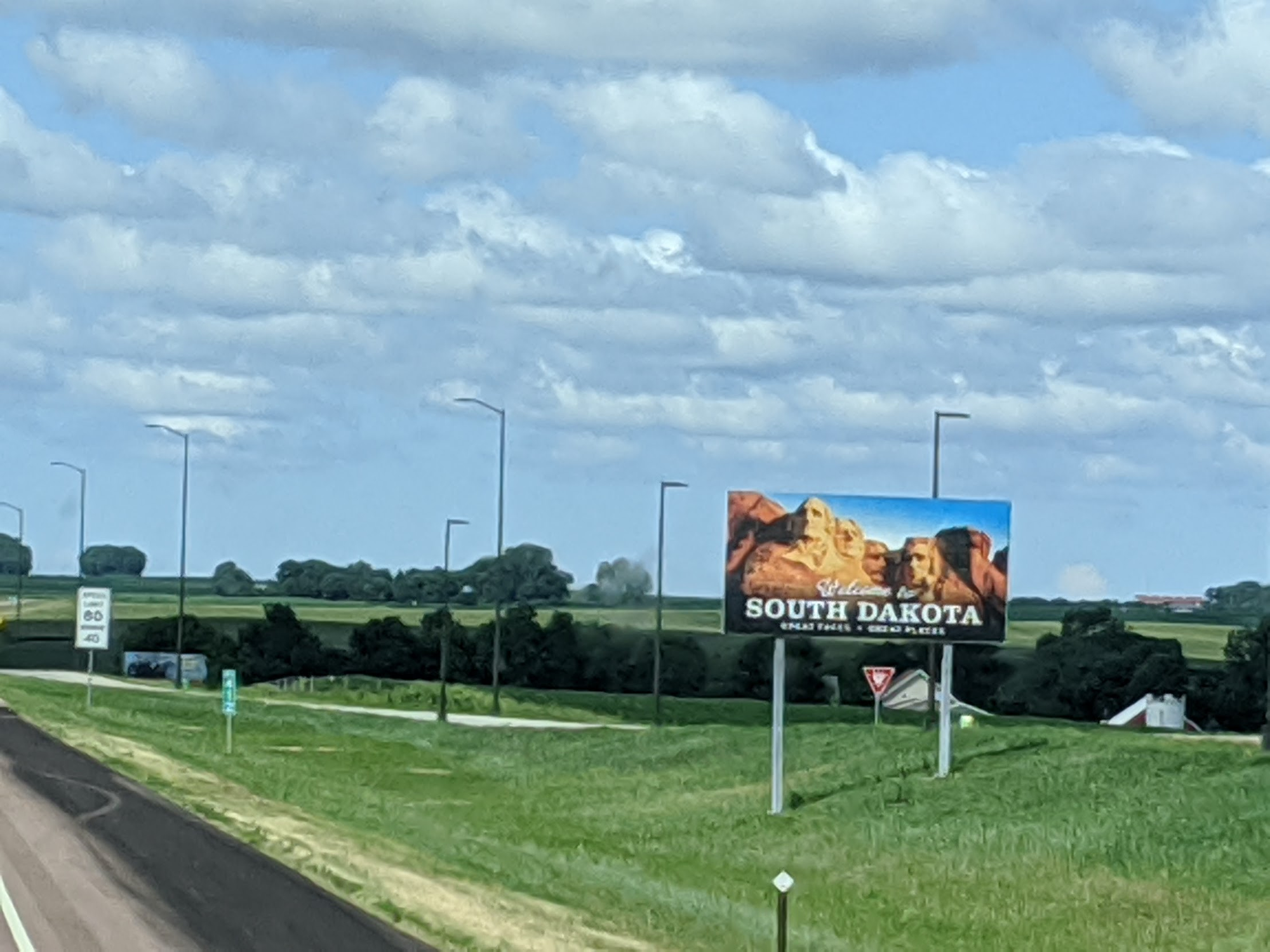 One of my favorite things about South Dakota.... so many sunflowers.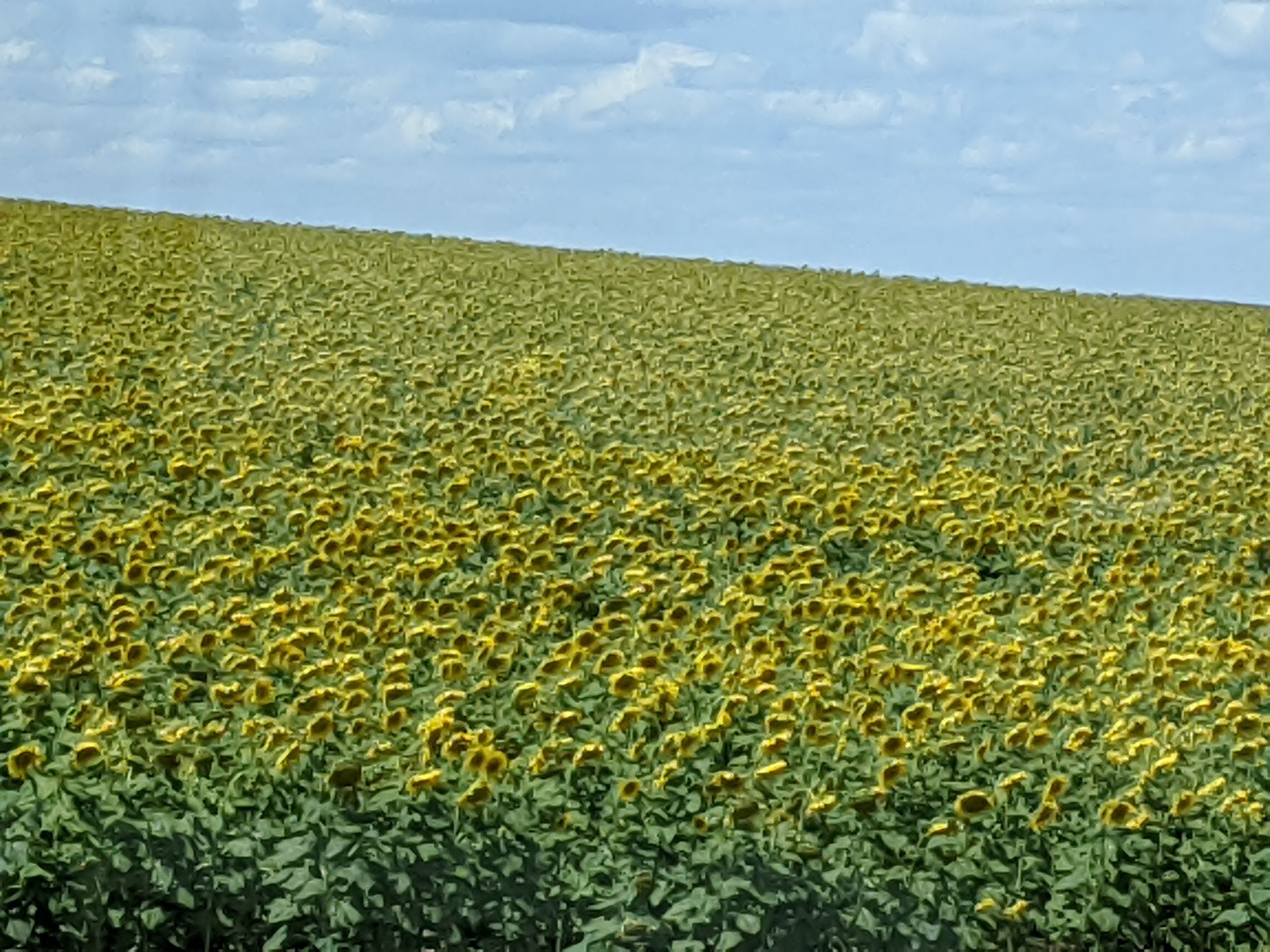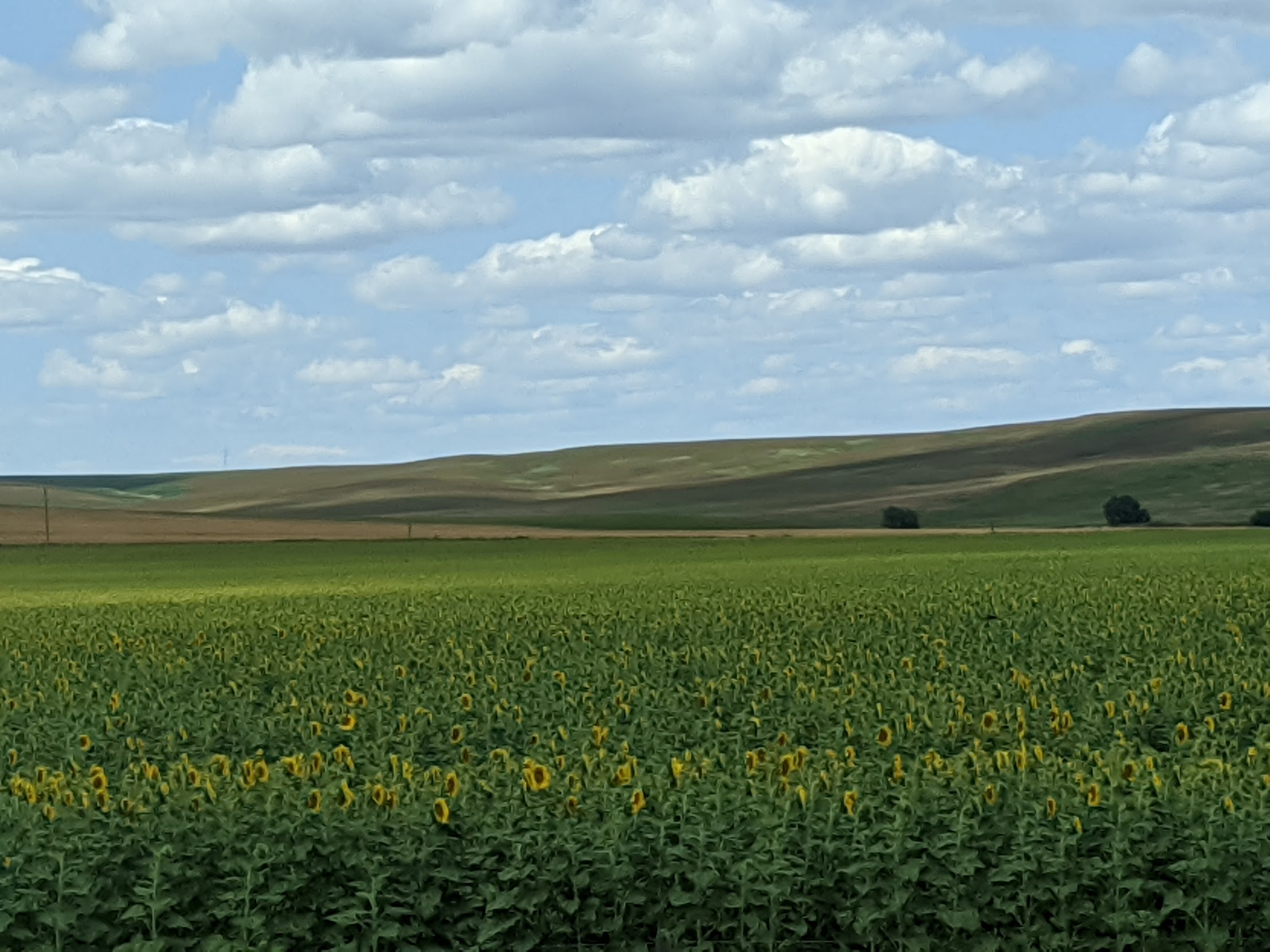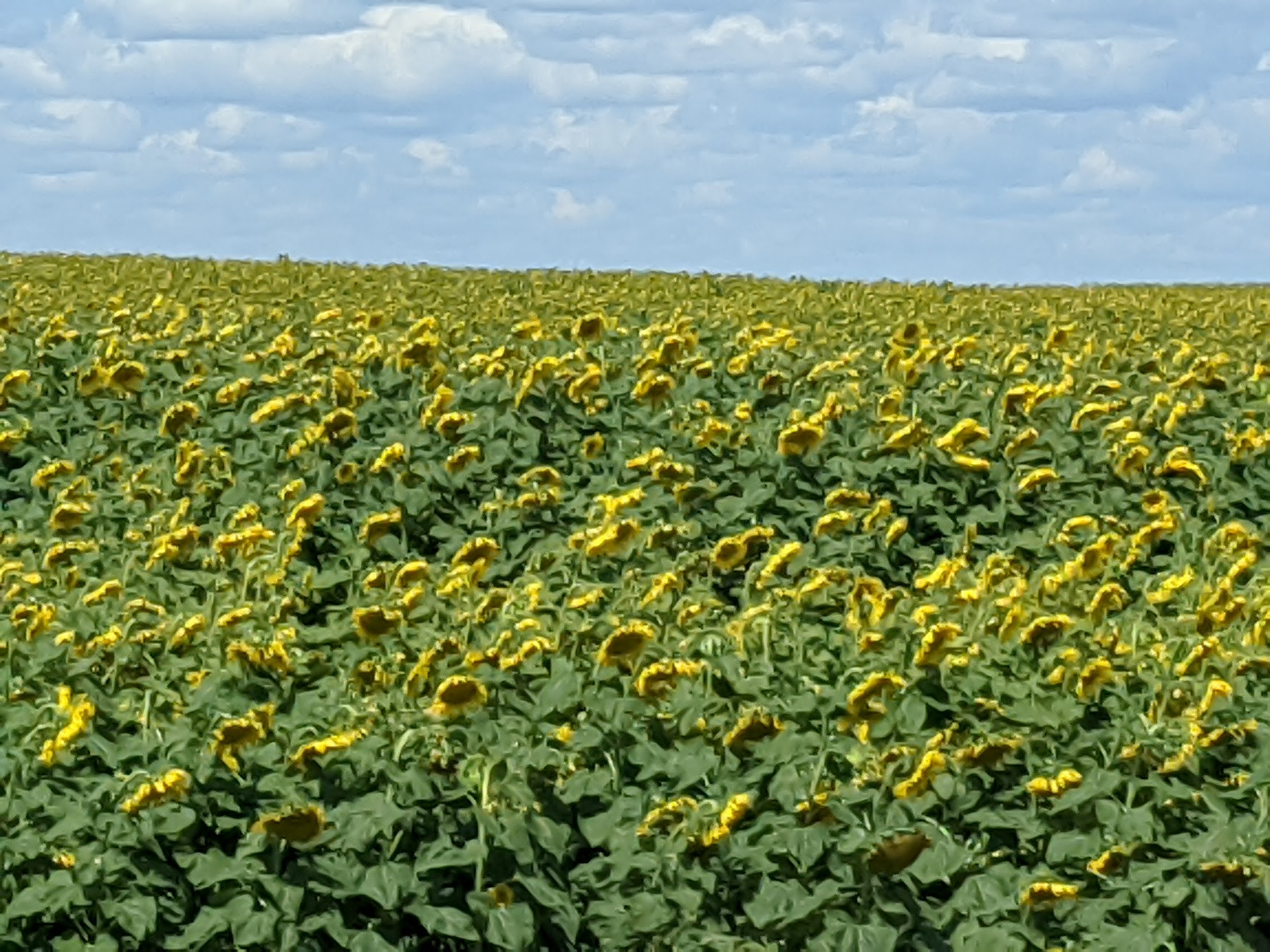 We got on the road early to try to make it 8 hours to The Wall for the night. Emma made it about 3 hours before taking a little nap.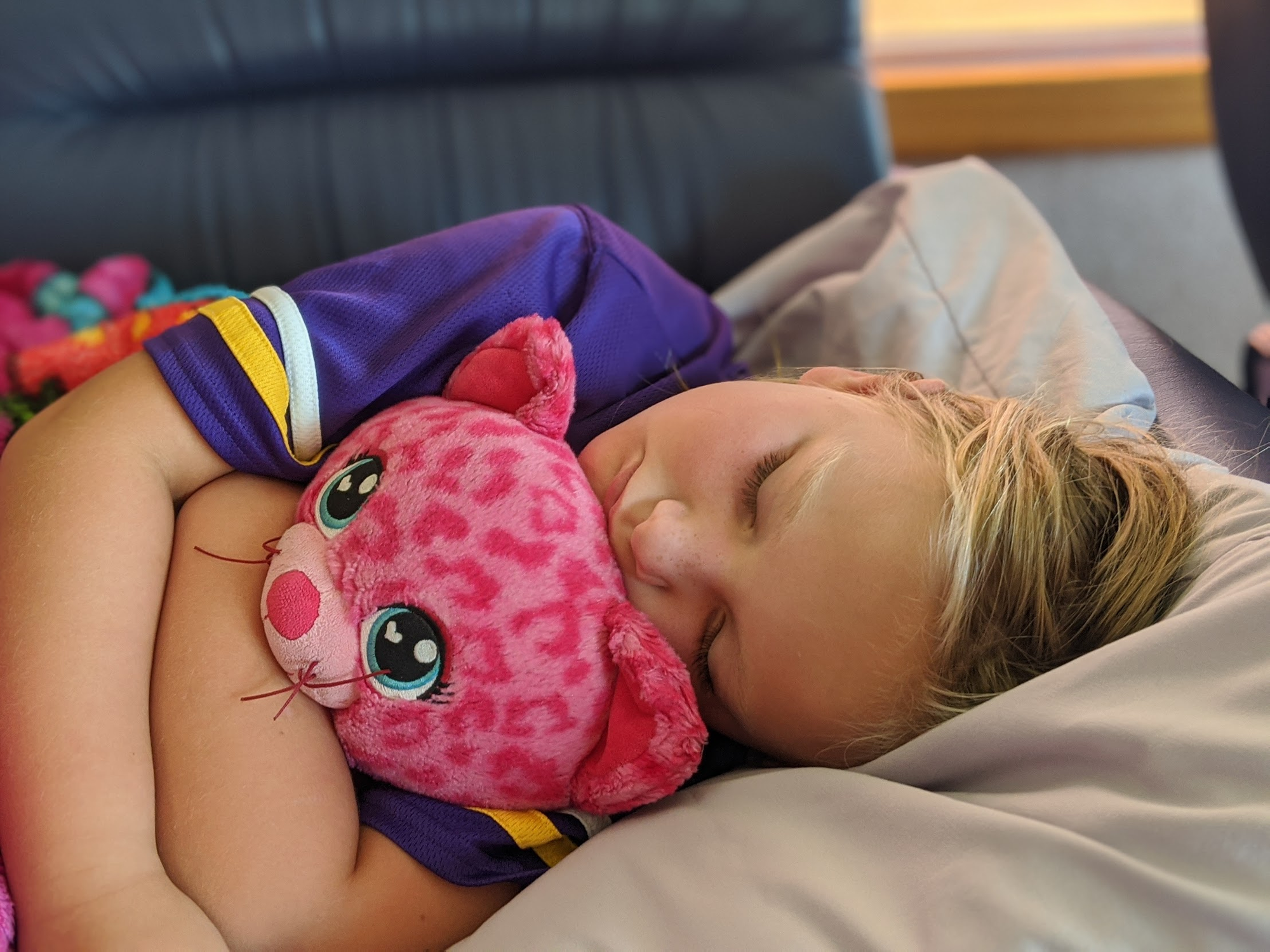 This was our spot for the night. No electric so we couldn't run the internet, microwave or lights.... but worth it for this view for a night.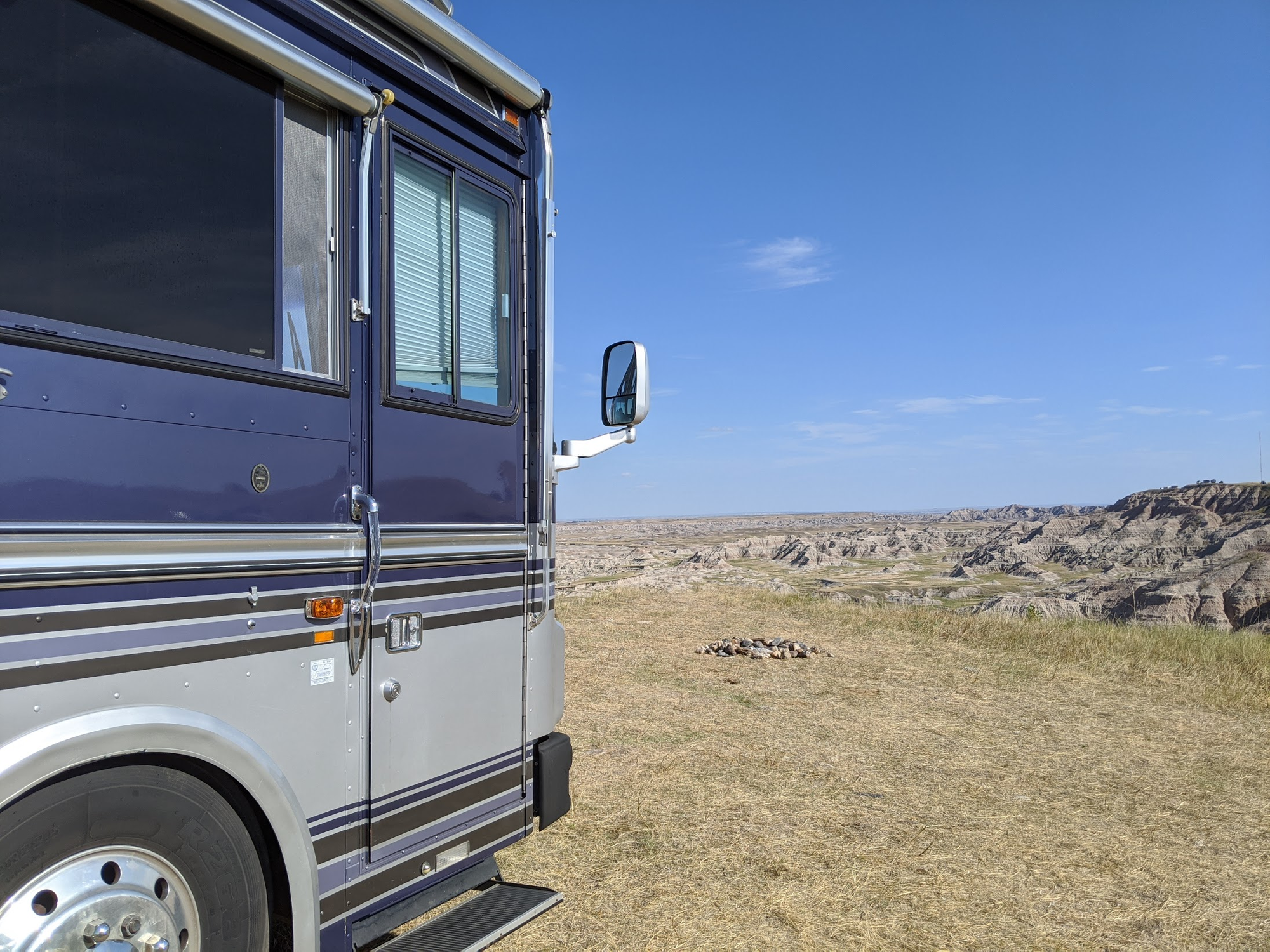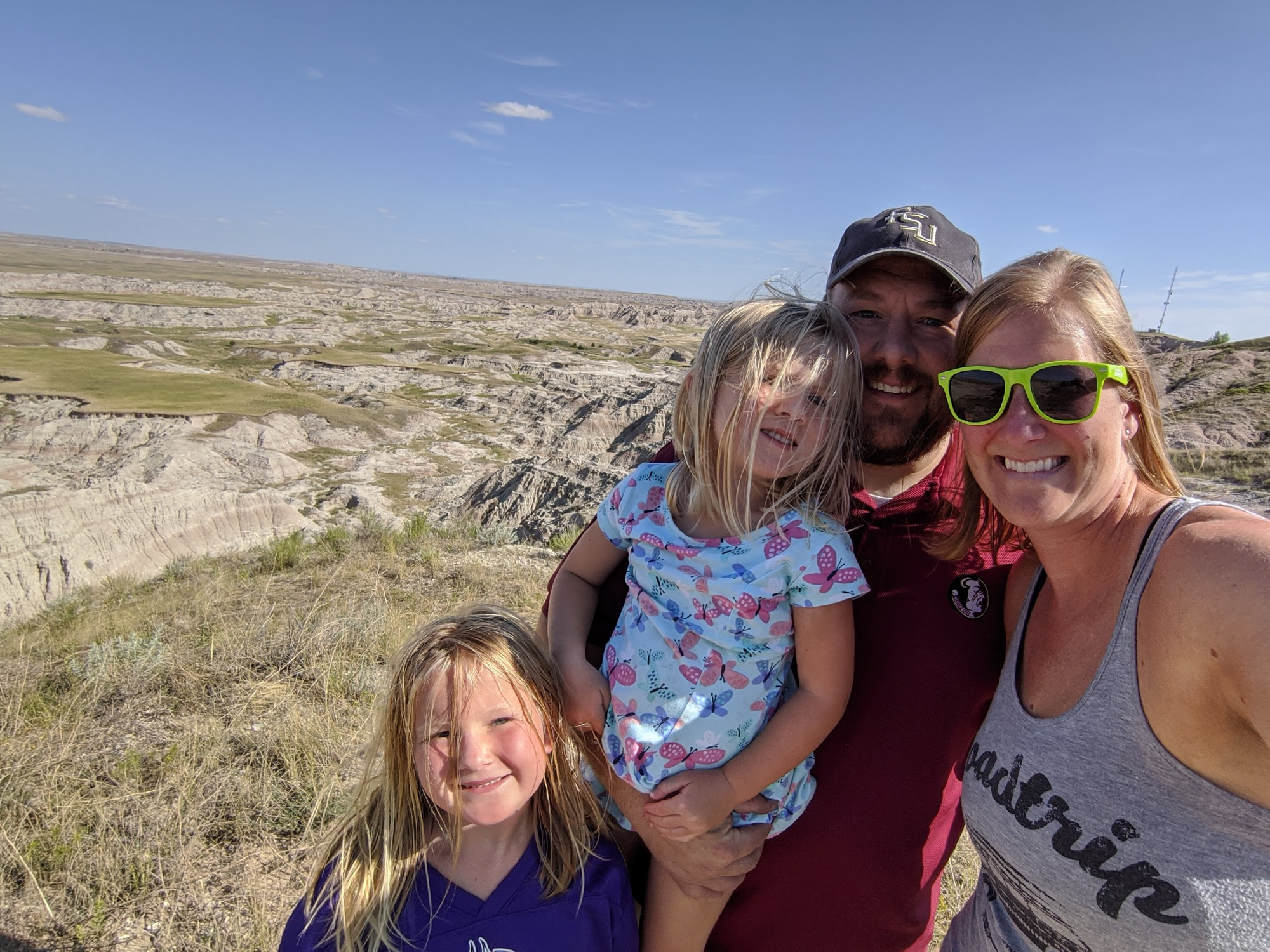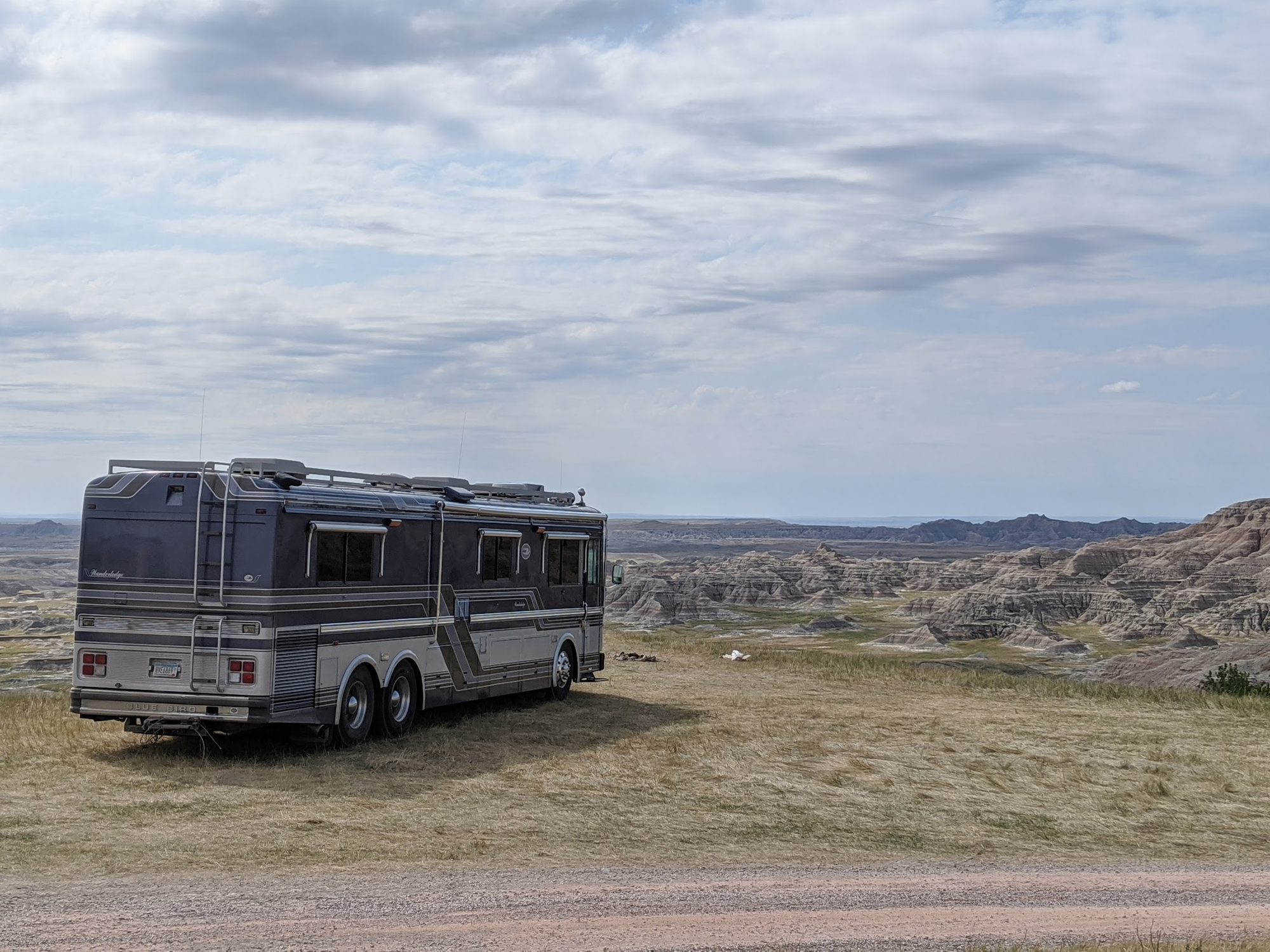 When we came here 3 years ago I really wanted to see a huge herd of buffalo. We saw one, lonely buffalo. Last night we took an evening drive through the park and stumbled upon these...!
We must have spent an hour watching this herd eating their dinner.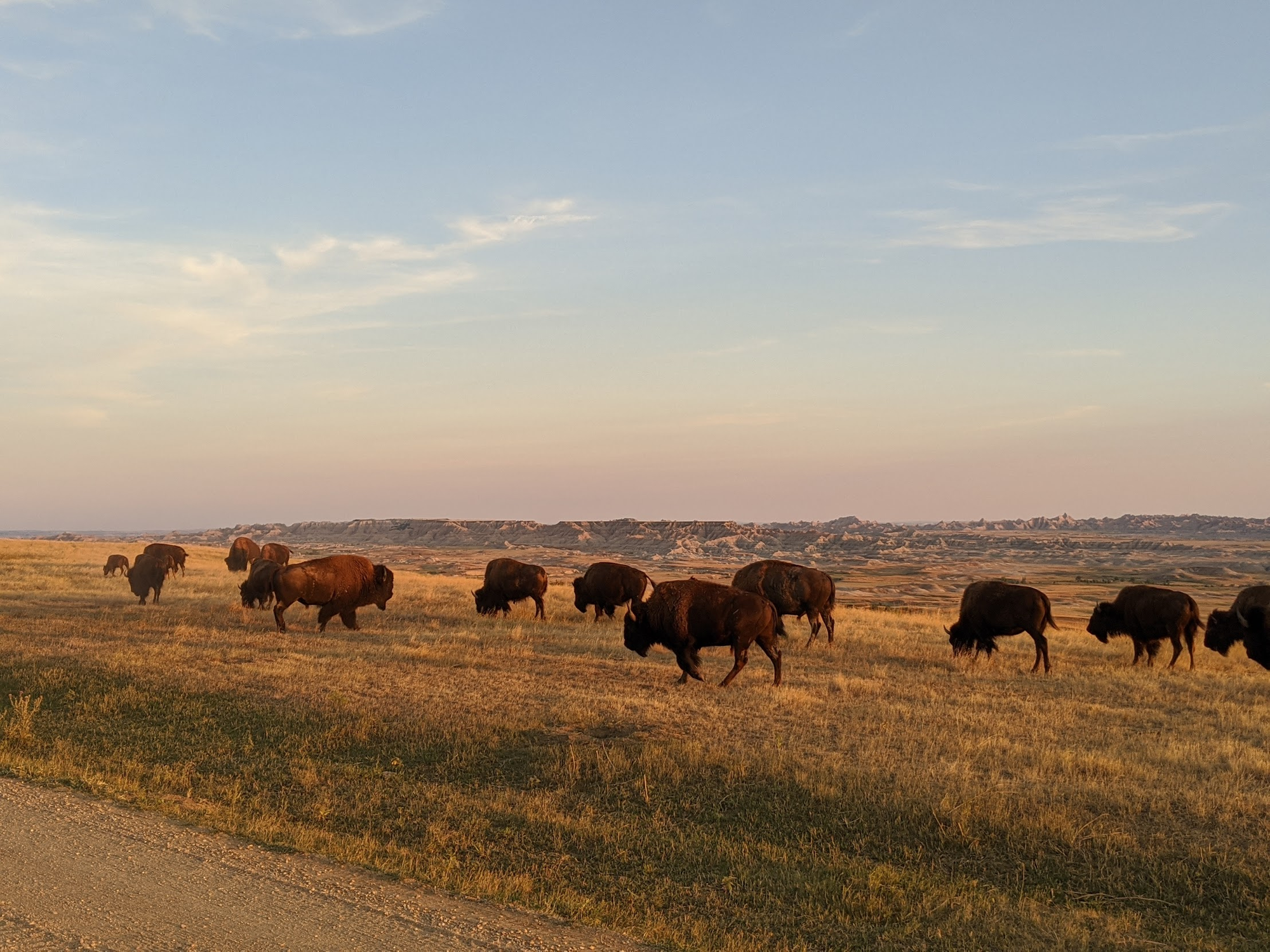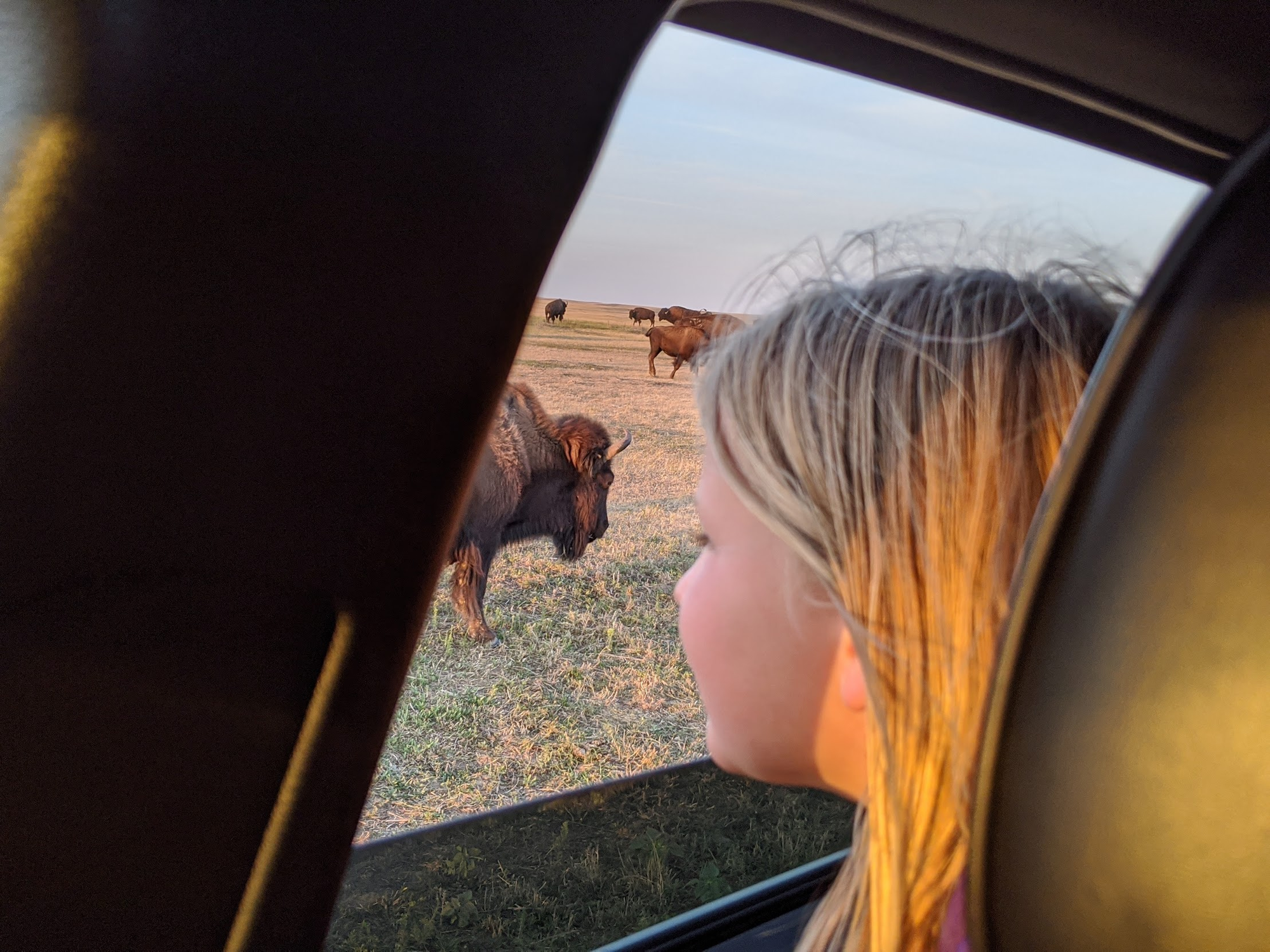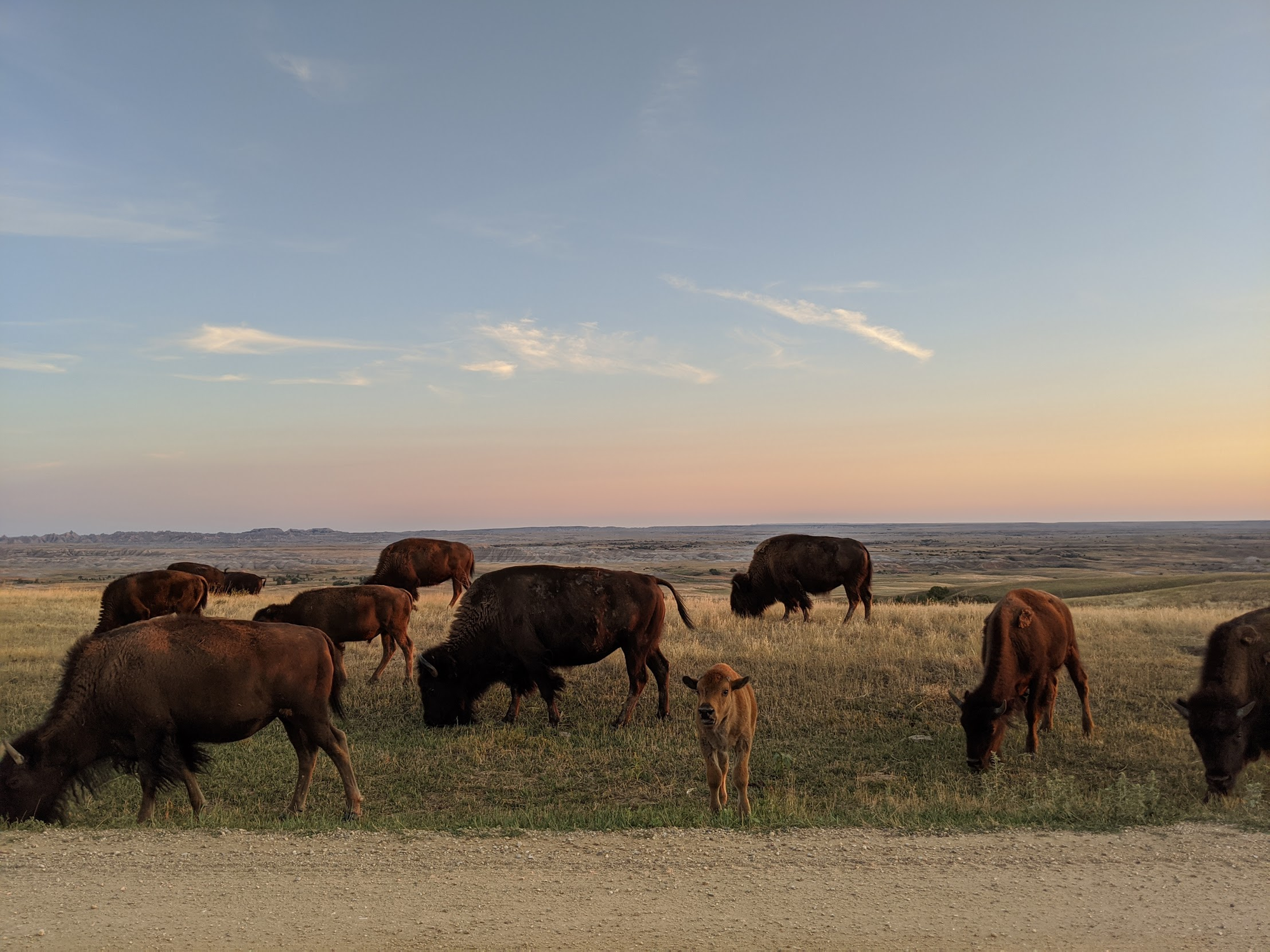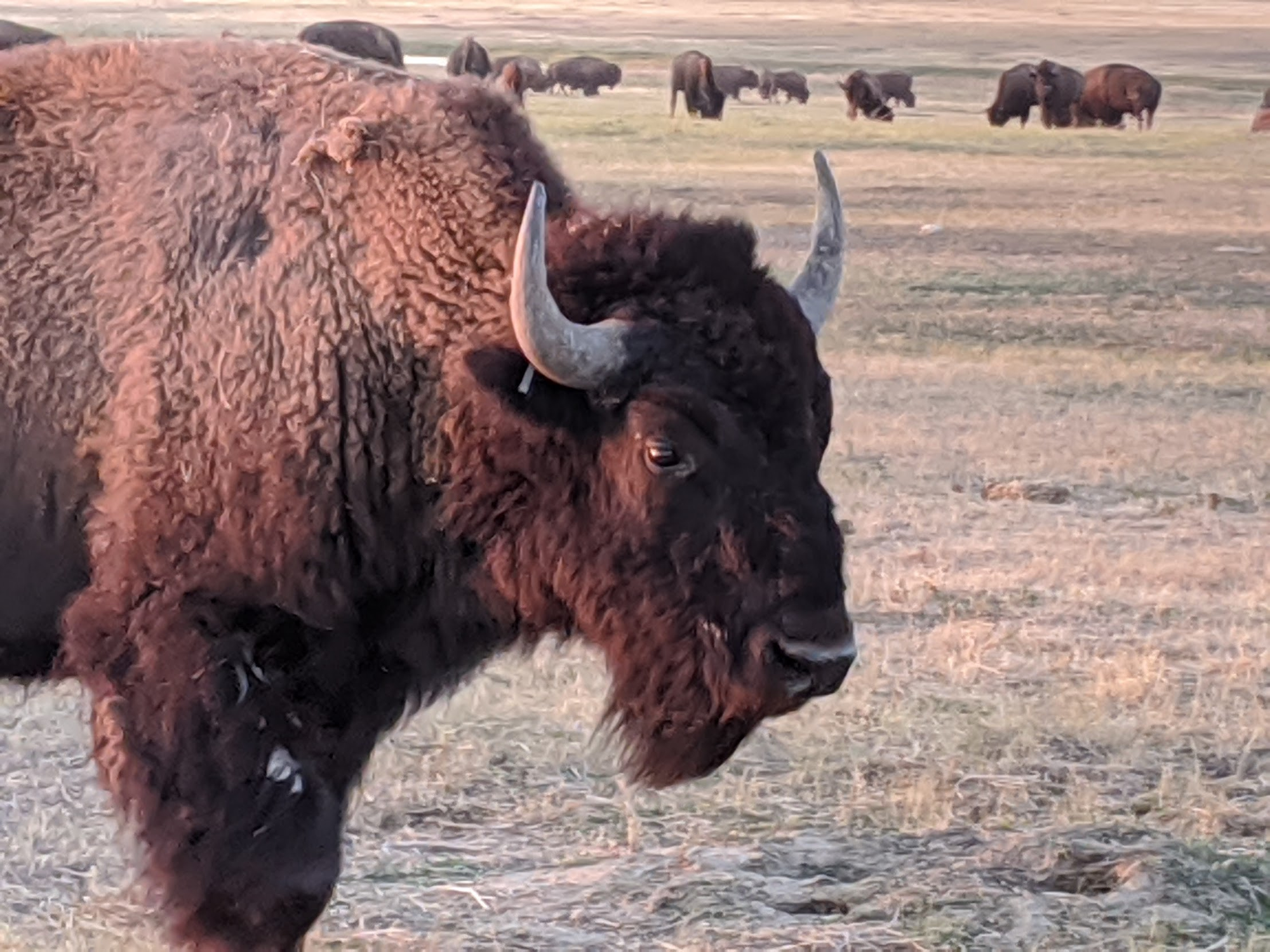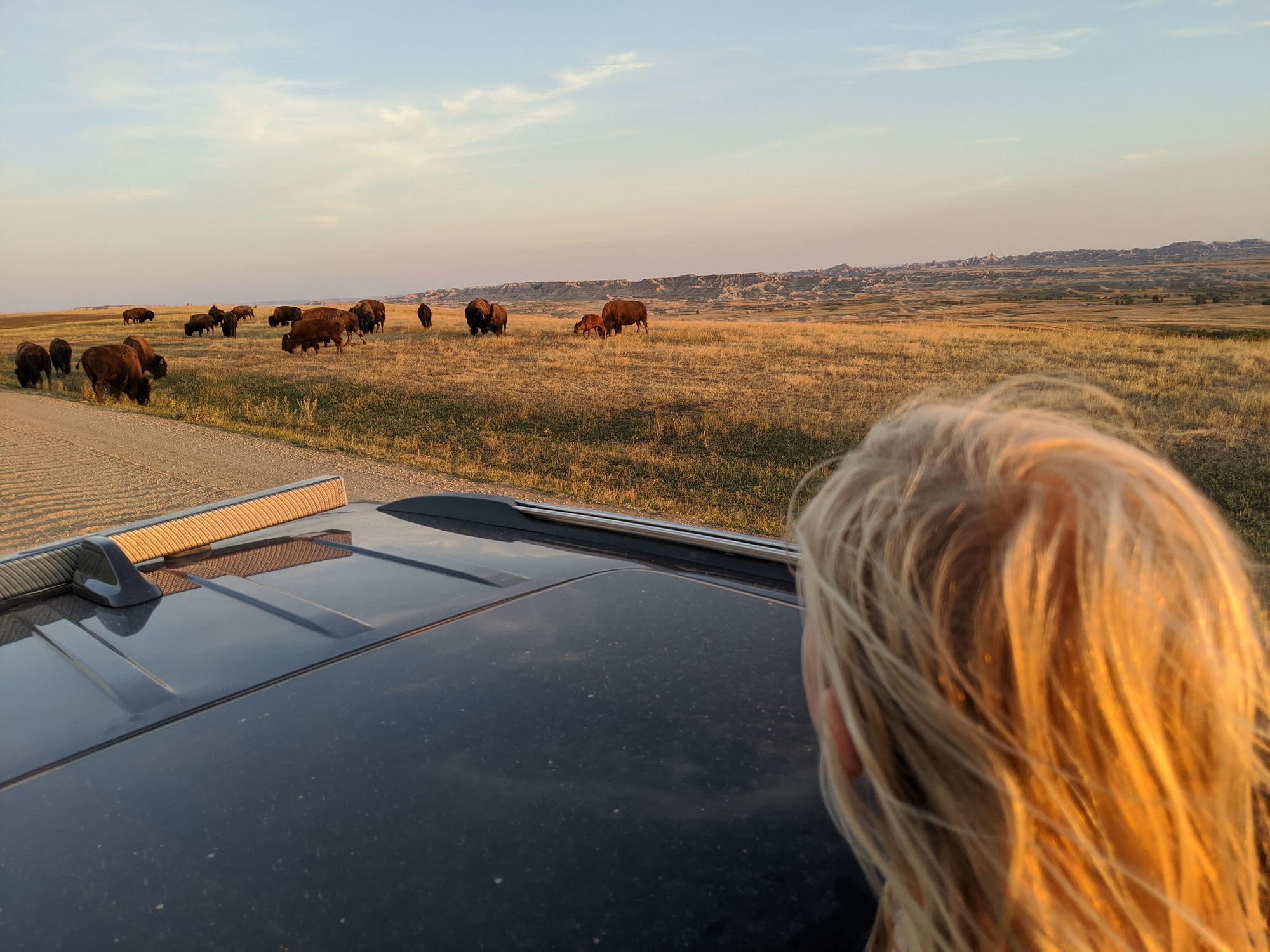 We're spending one night here and then we're off to Rapid City, SD for 4 days.