Emma has been asking to visit daddy at work for weeks. Today was the day. First stop was the car wash. Emma said "whoa… look at that big car. It looks like a train!"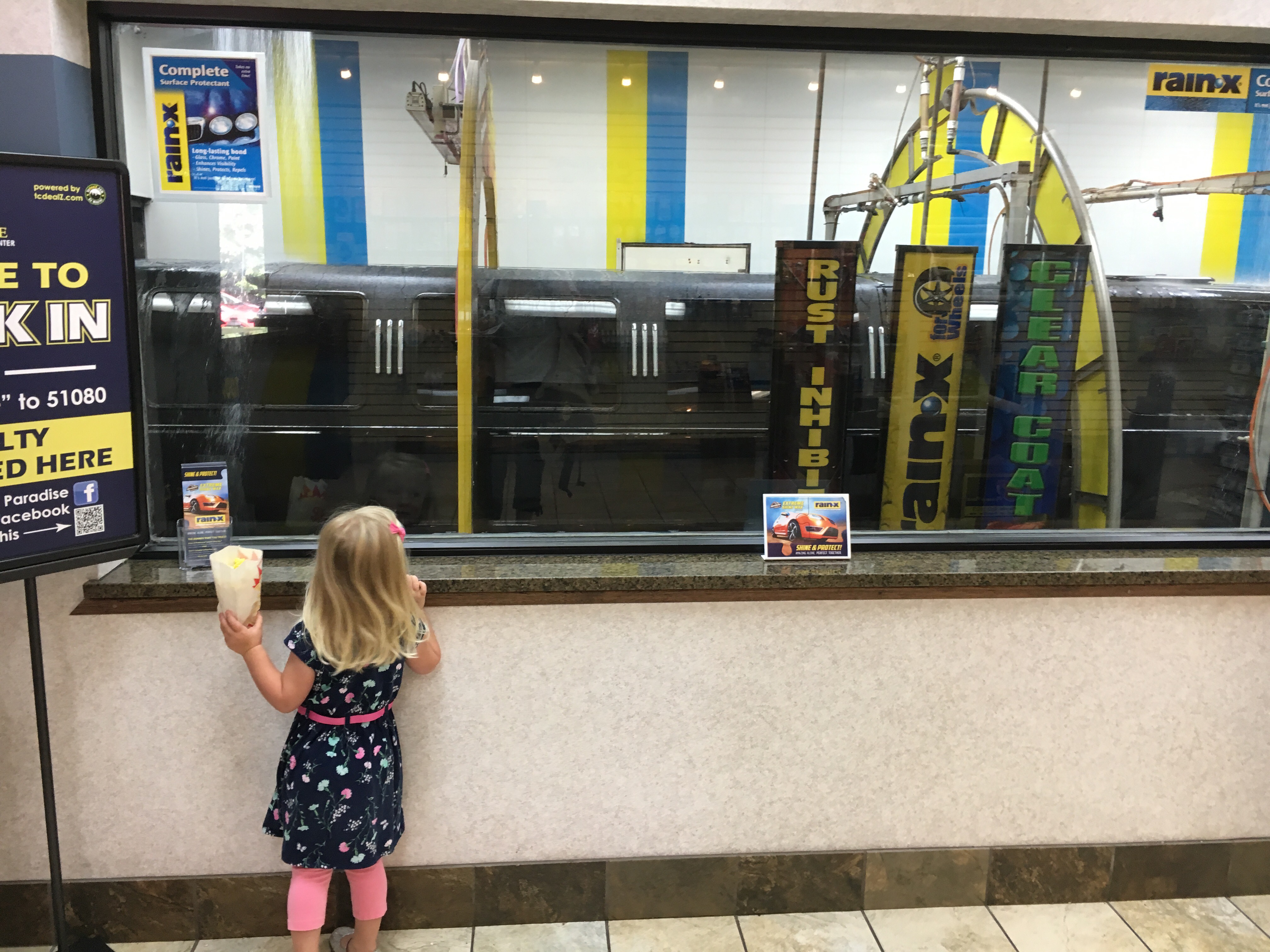 We were way ahead of schedule so we made a stop at the bookstore. When we first moved to Minnesota I used to take Emma here for storytime. We haven't been in a really long time.
Finally we were on our way to daddy's work. Somehow I didn't get any pictures of Emma… but I got a few of Olivia enjoying herself. Emma enjoyed herself too and didn't want to leave.