It was a hot, sunny day. Since the next couple days aren't supposed to be as nice we headed to the splash pad to play in the water.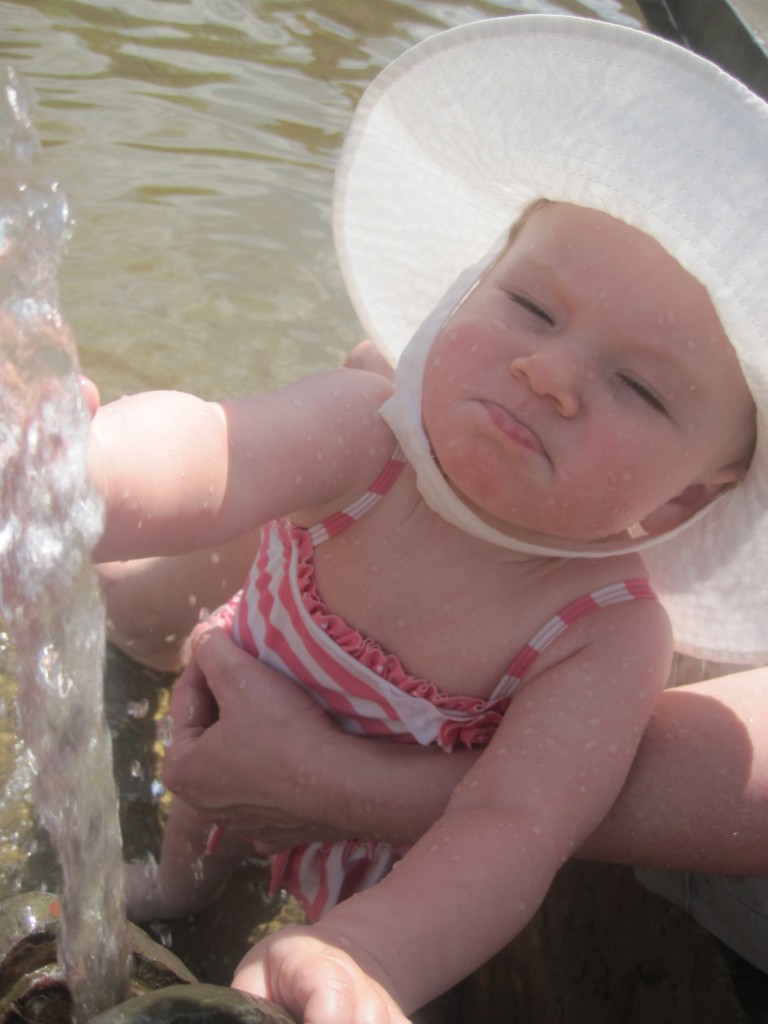 Emma did a lot more exploring this time…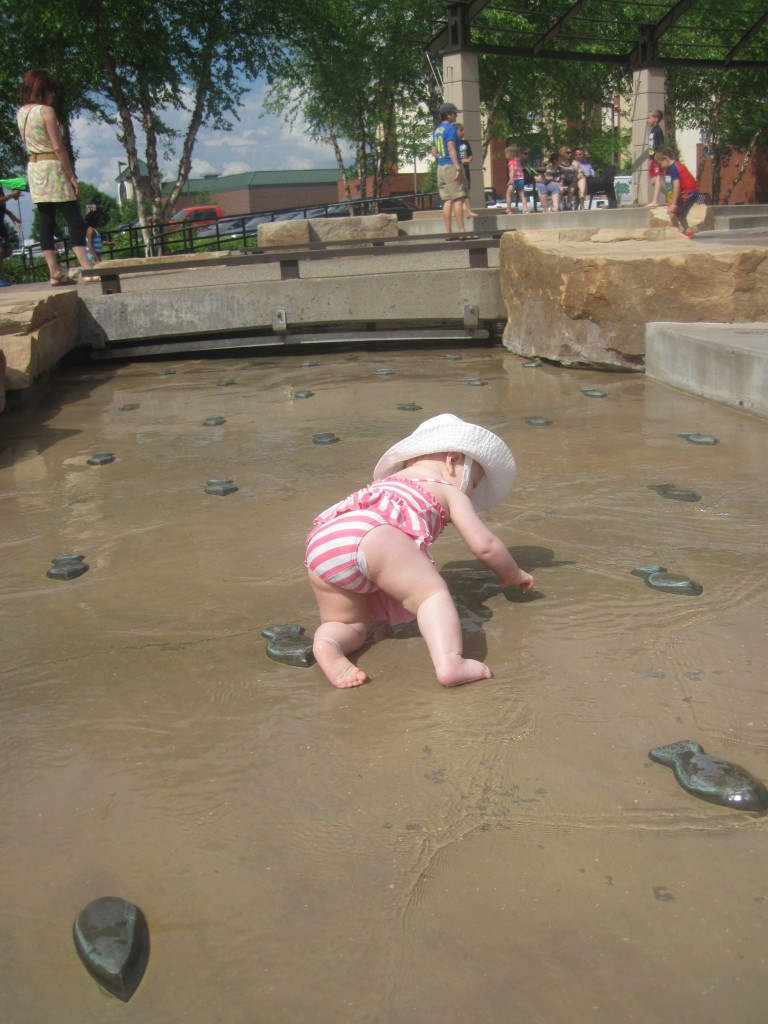 This is the face she makes when she wants me to stop taking pictures so she can play with the camera.