One of the parks near our house has music in the park once a week throughout the summer. Emma loves singing and dancing, so it's no surprise that she was a dancing machine. It was 45 minutes of non-stop dancing.
She was even doing the chicken dance.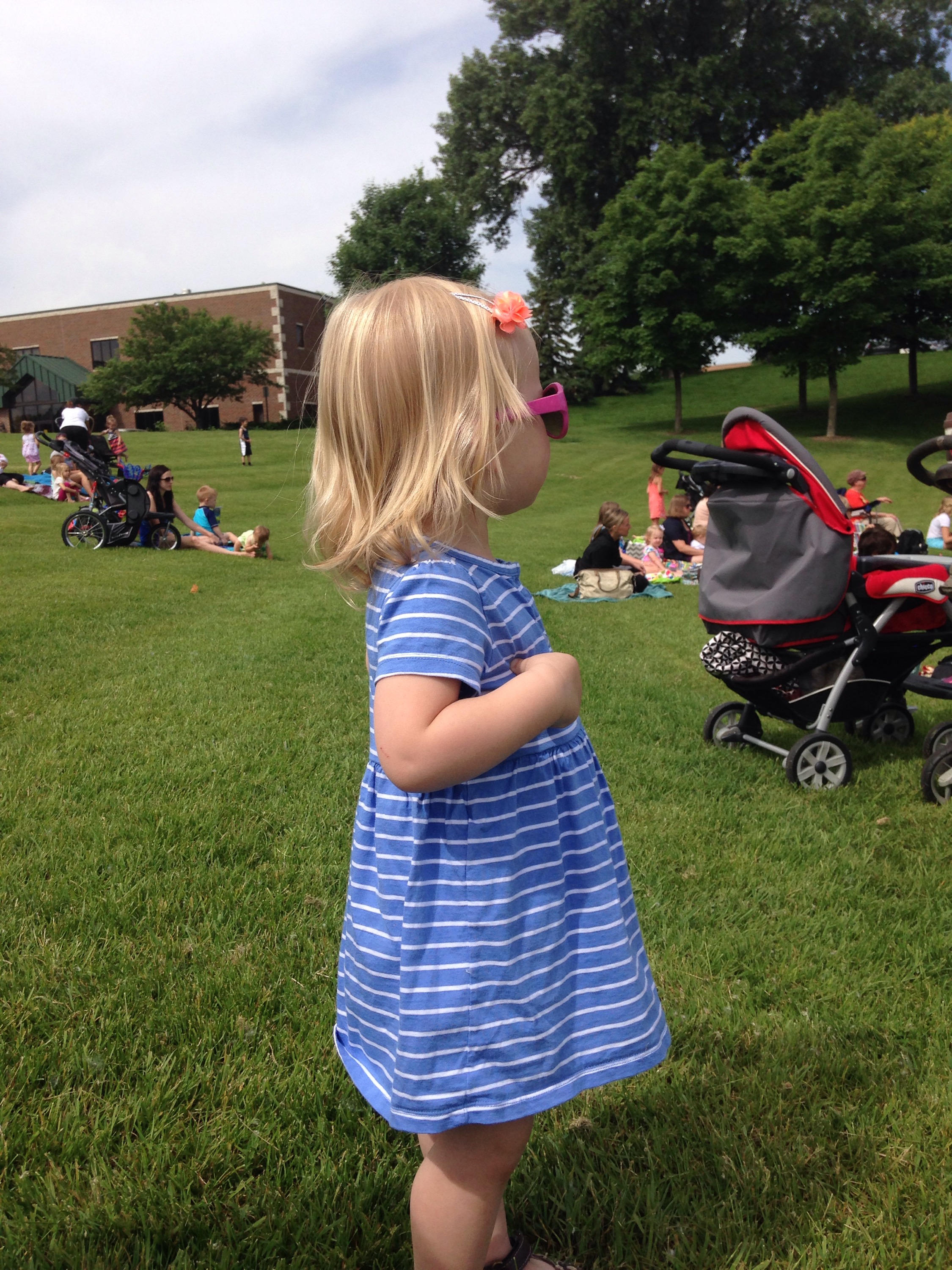 I was very ambitious this morning and we walked to the park, which is about a mile away. On the way home we made a pit stop at the park.