It was our second trip to the fair this week. This time we saw the animals, rode the giant slide and took a spin on the carousel.
Emma was not happy about a picture with the fair mascot.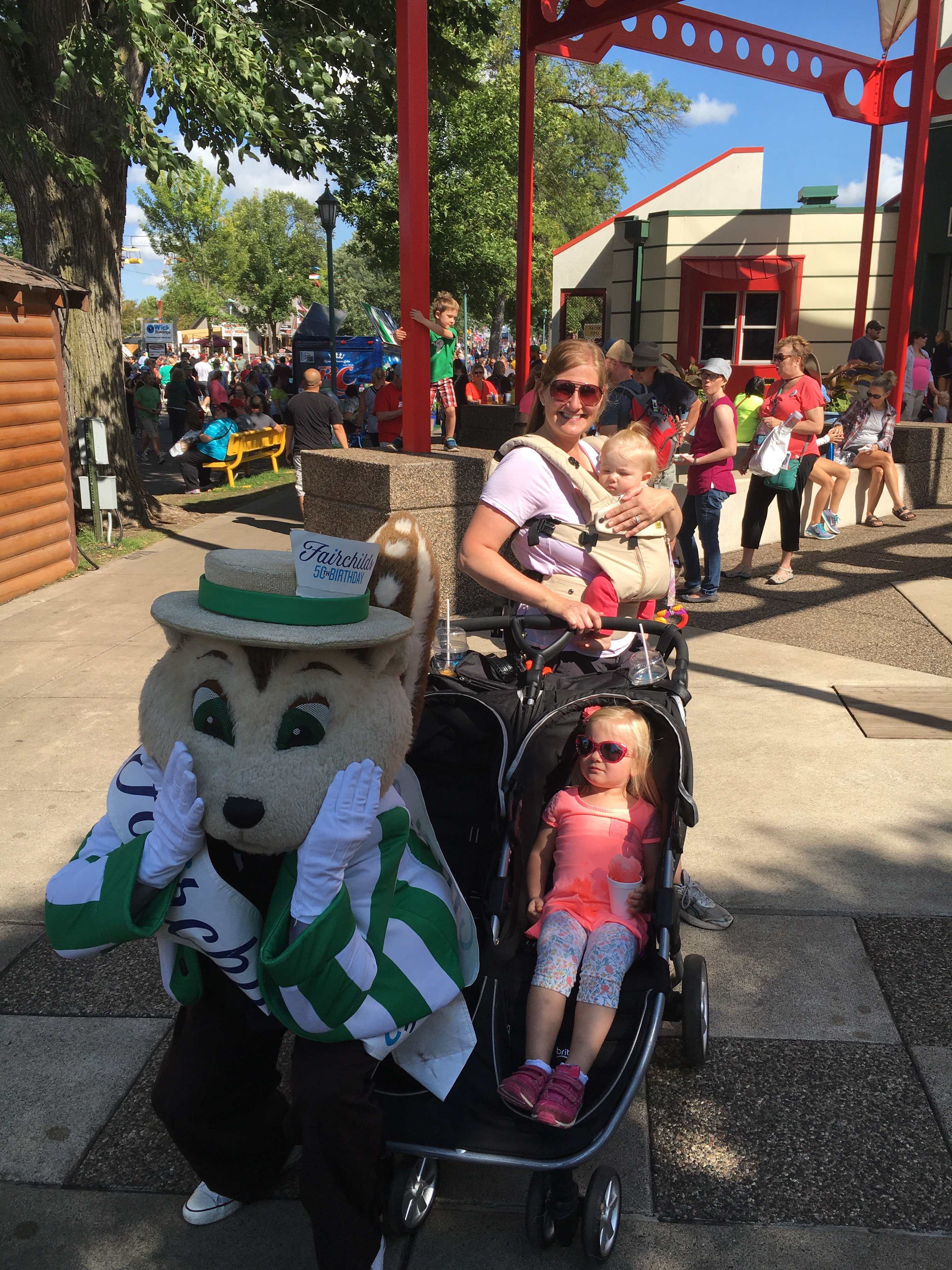 Olivia didn't care one bit.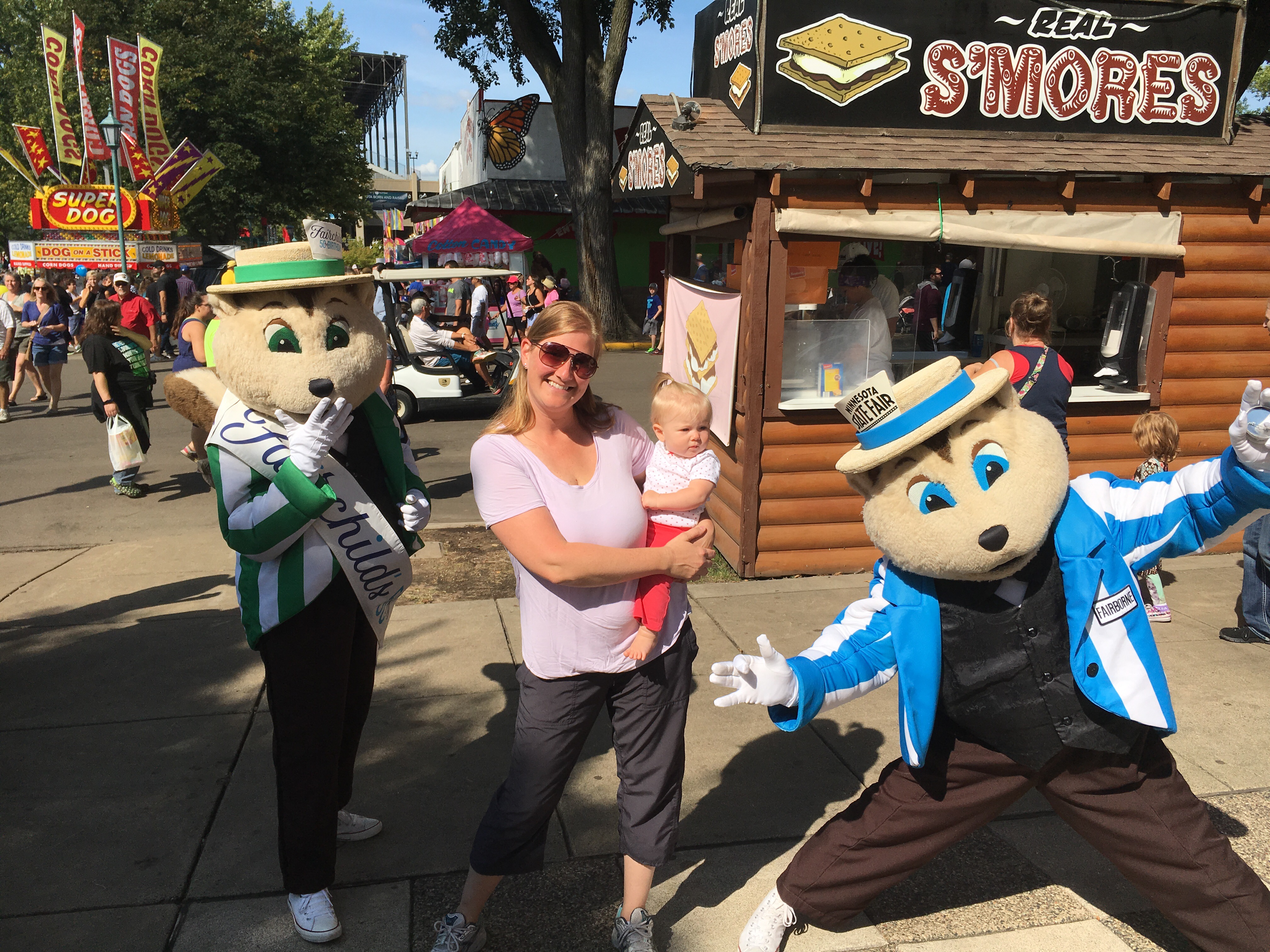 Every time we walked by one of the souvenir stands Emma asked for an umbrella. On our way out we got one. She was a happy girl.