mn ren fest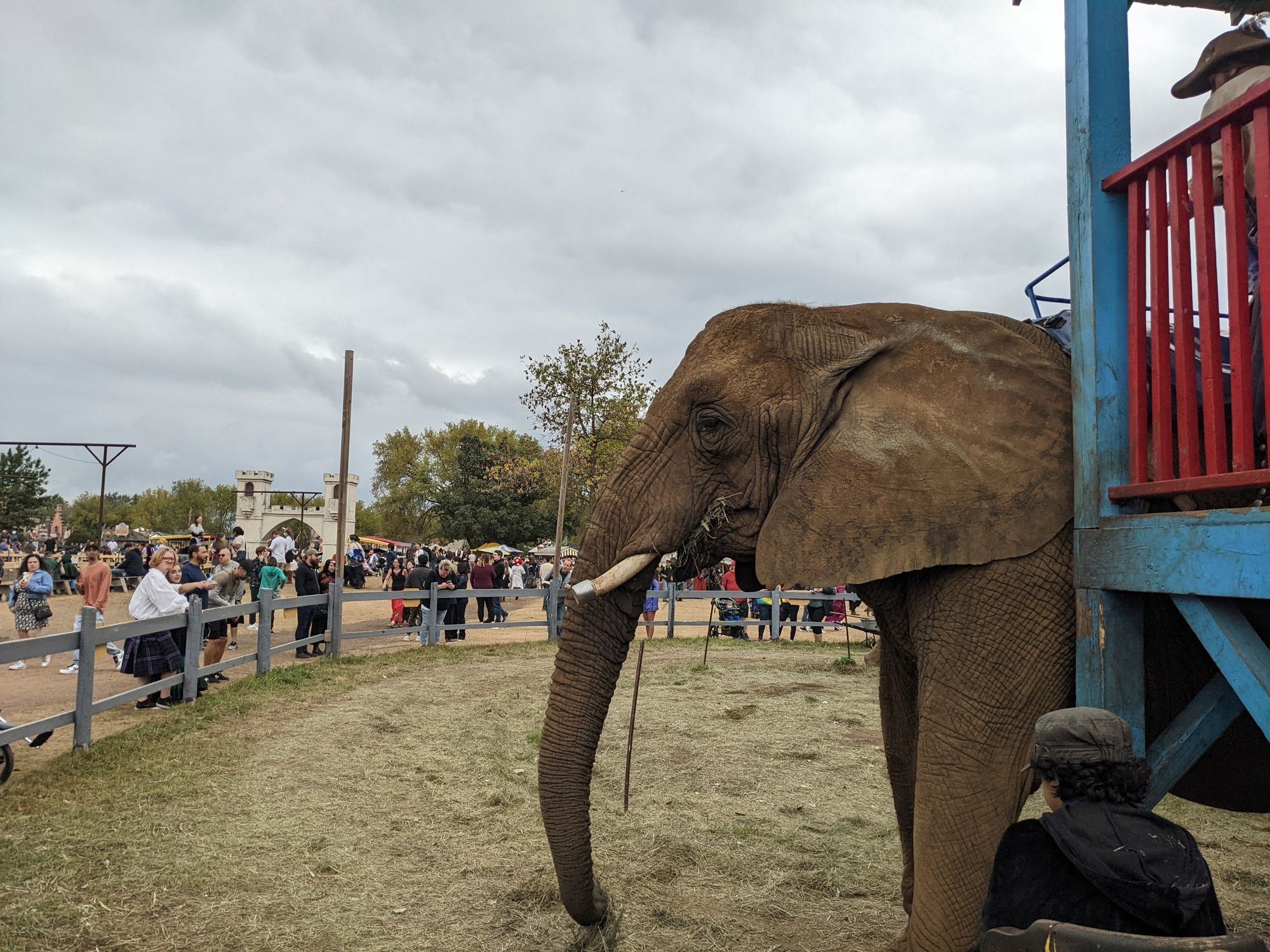 We've been talking about going to the Renaissance Festival for weeks. It is one of the things we've done that the girls don't remember doing. We thought today would be the perfect day to go. The whole state of Minnesota also thought today would be the perfect day to go. The line just to exit the highway was over 4 miles long... and it was completely stopped. We decided to rethink our plan with a pit stop at Minnesota's Largest Candy Store since that was right up the road. Another place the girls didn't really remember.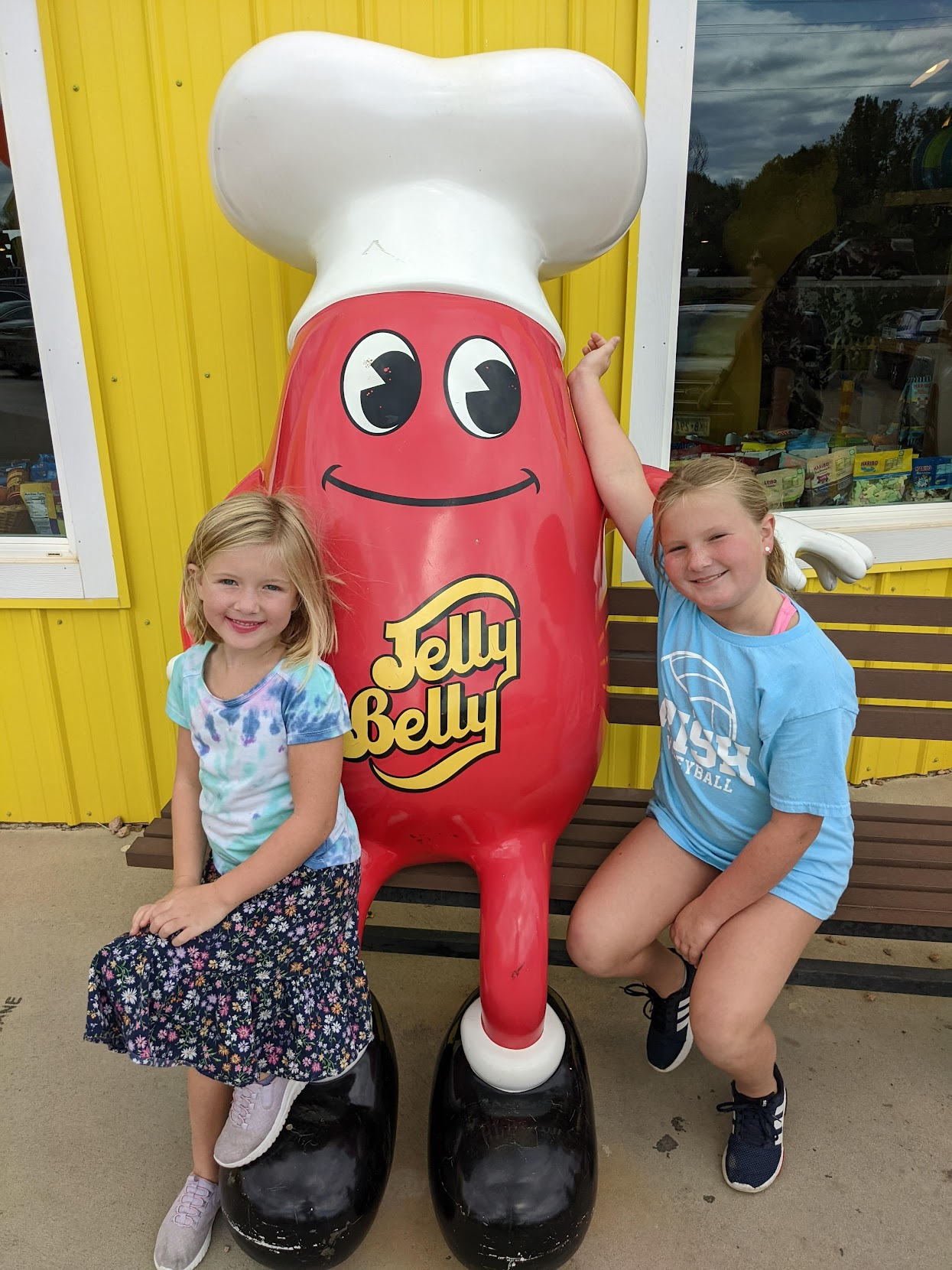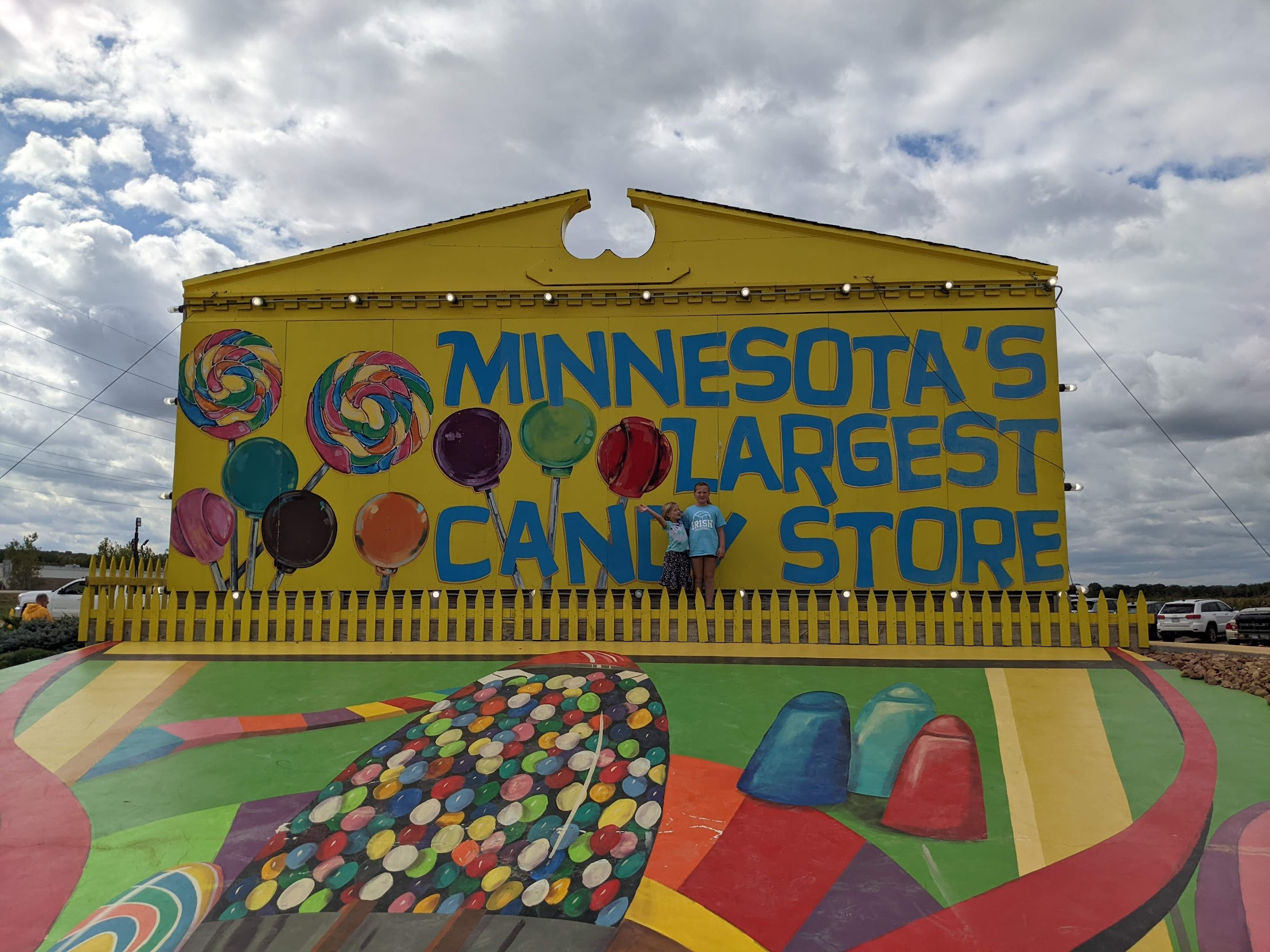 After some candy shopping we headed back towards the Renaissance Festival. The line was much shorter, so we decided to give it a go. I don't think we've ever seen the Renaissance Festival so packed. It looked like Minnesota State Fair crowds. Even with all the people we still managed to do everything we wanted to... except Emma didn't get a turkey leg. She wanted a turkey leg so bad, but the lines for a turkey leg were INSANE!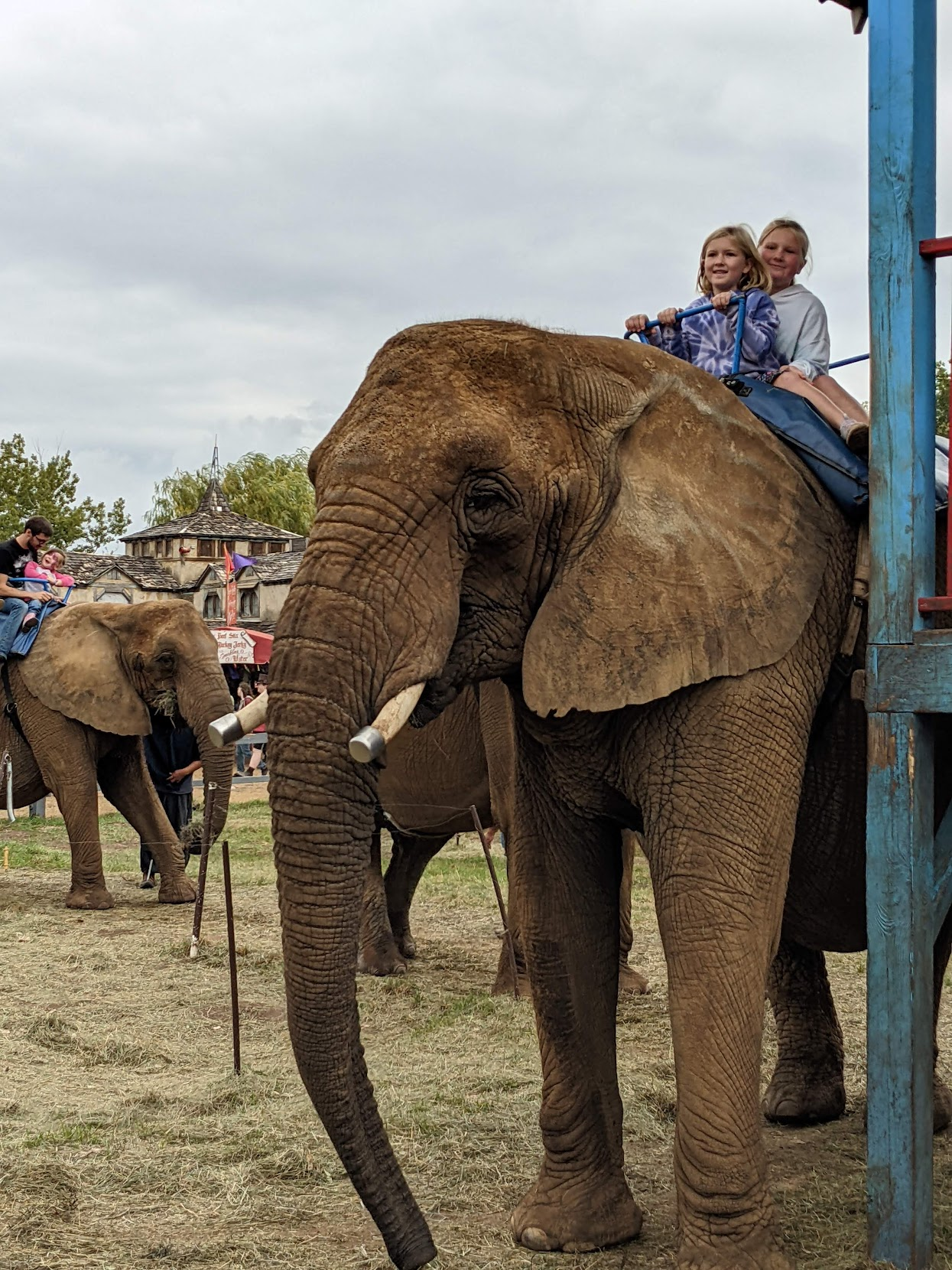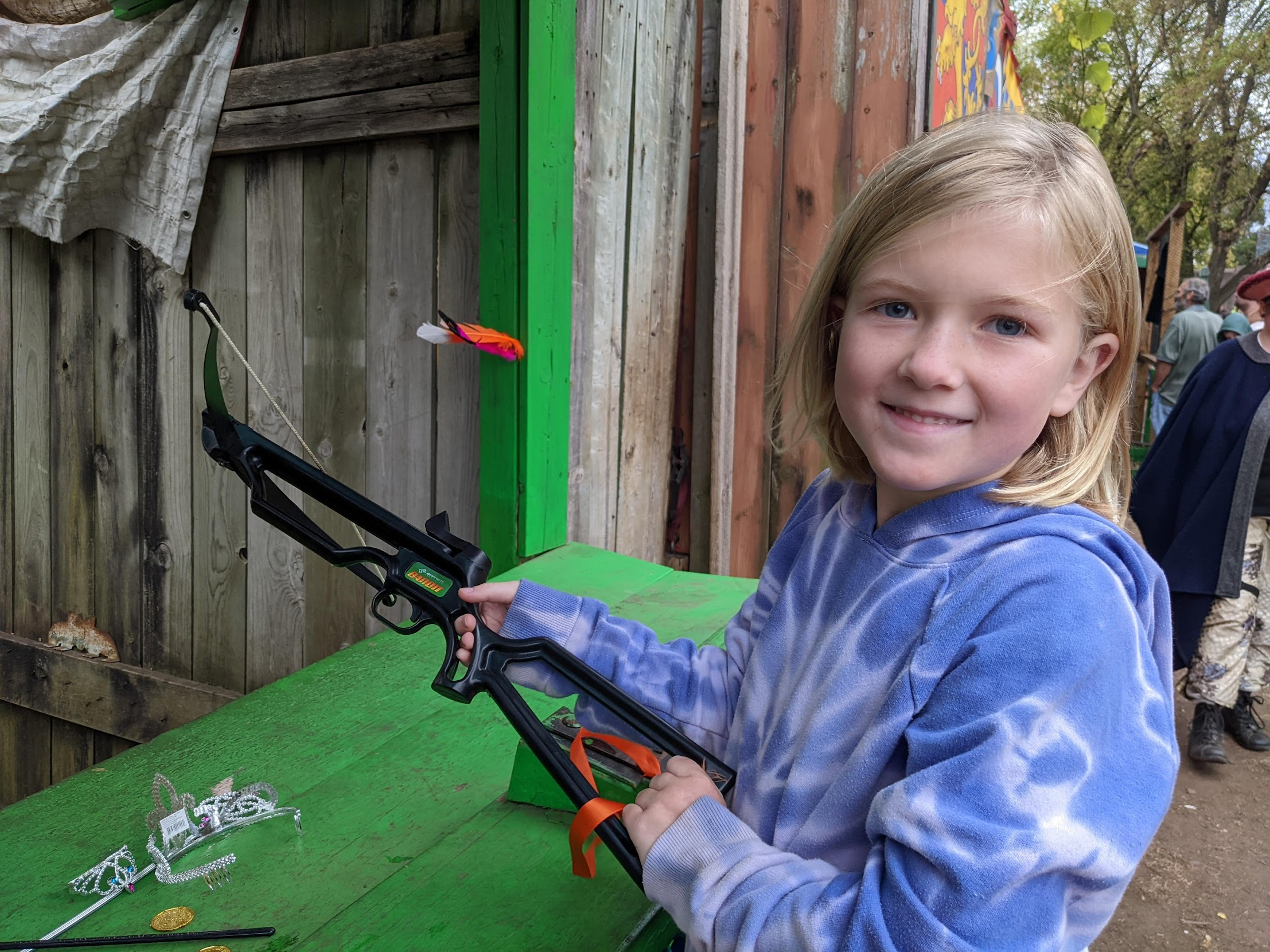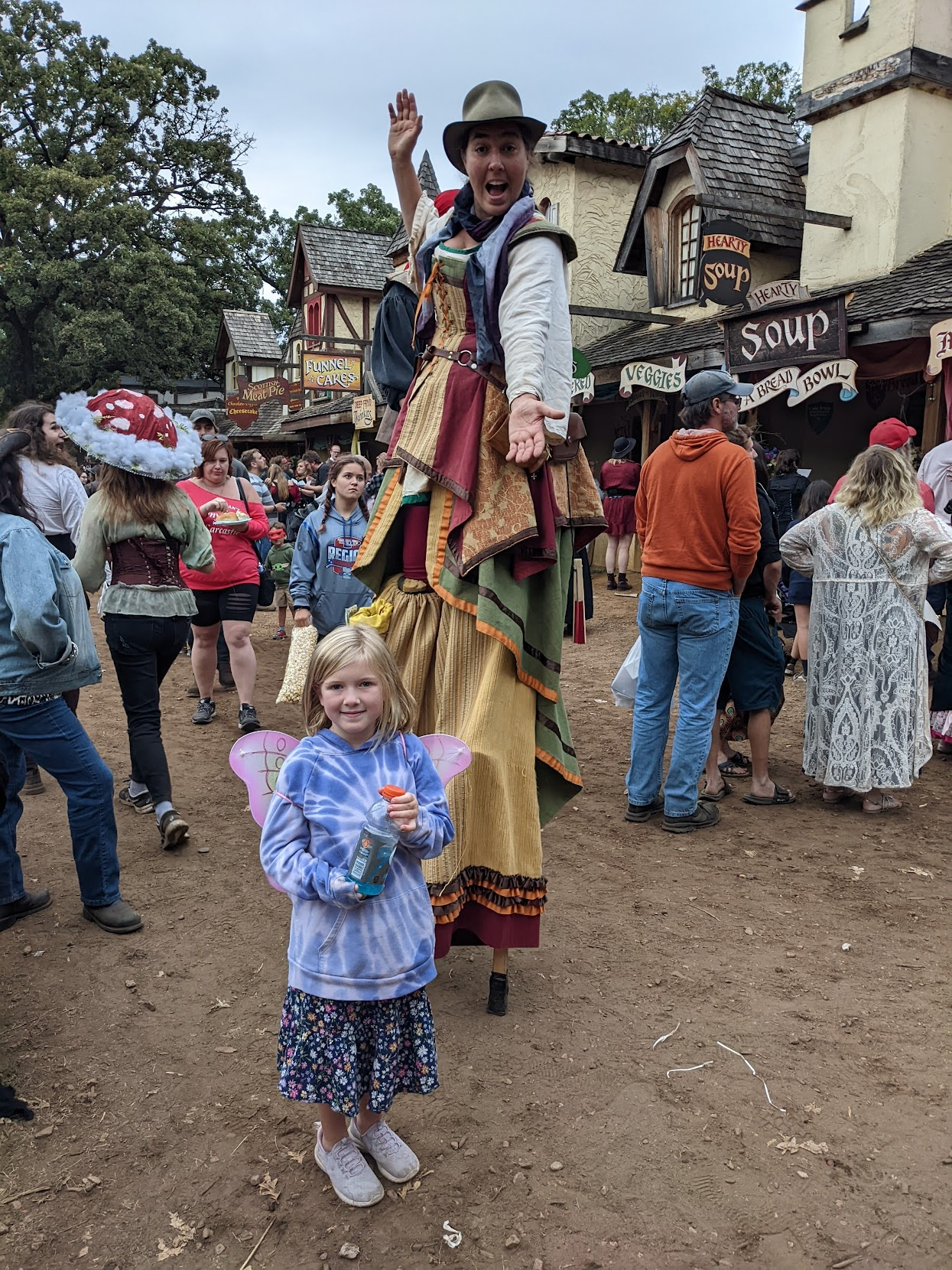 Emma really wanted to do these trampoline things. Some lady heard us talking about them and said the wait was an hour and a half! No thank you. After walking around for a while Emma still really wanted to do it... even with the long wait. The rest of us watched the jousting while she waited for her turn.