Today was a day we've been looking forward to for a long time. We started early ( 10 AM ) and didn't leave until after 4 PM. 6+ hours of eating, walking and playing in the grass.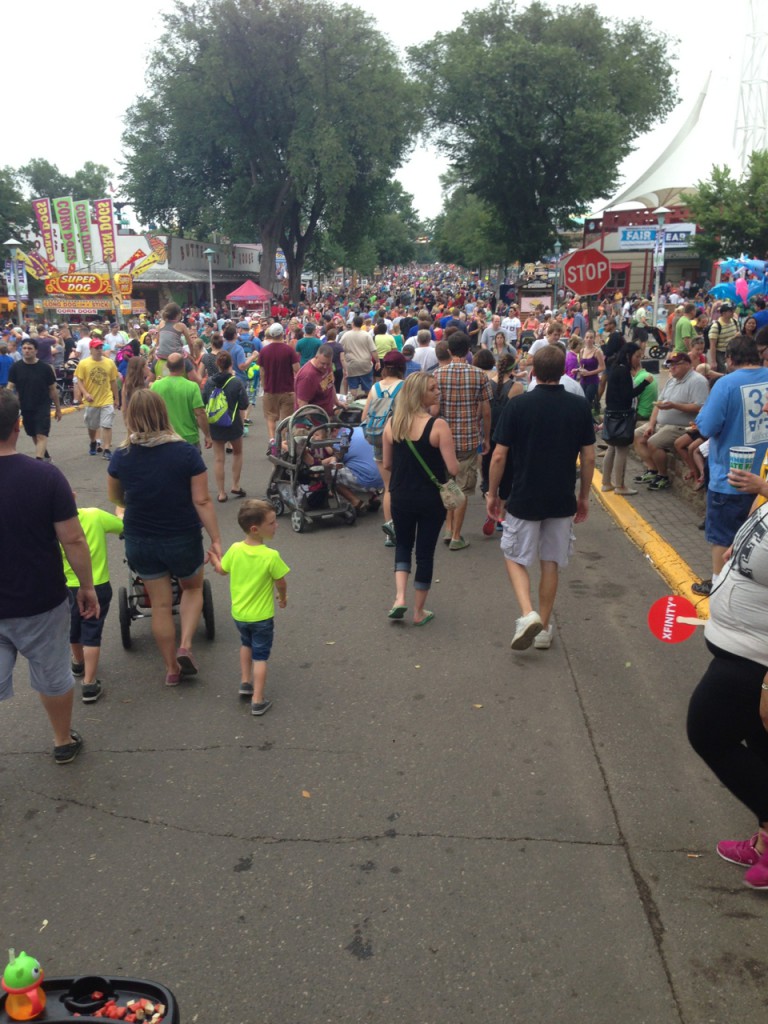 Our first food stop… Sweet Martha's chocolate chip cookies.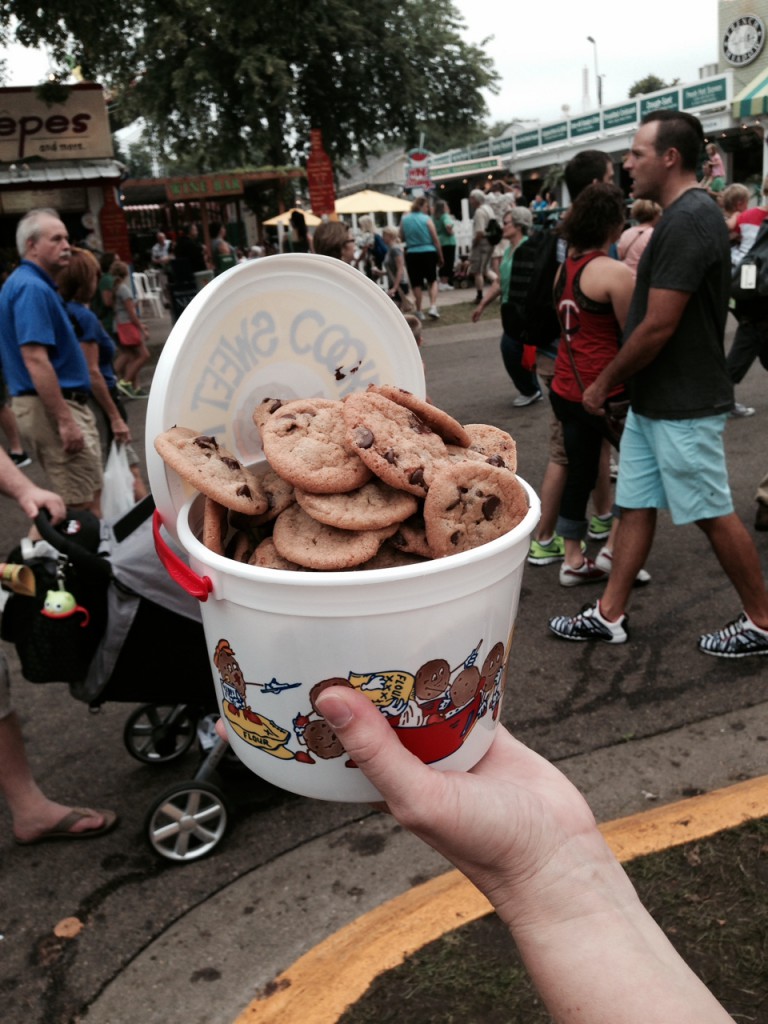 Next up cheese curds from The Mouth Trap ( half eaten by the time we got a picture ) and garlic French fries from The Ball Park Cafe.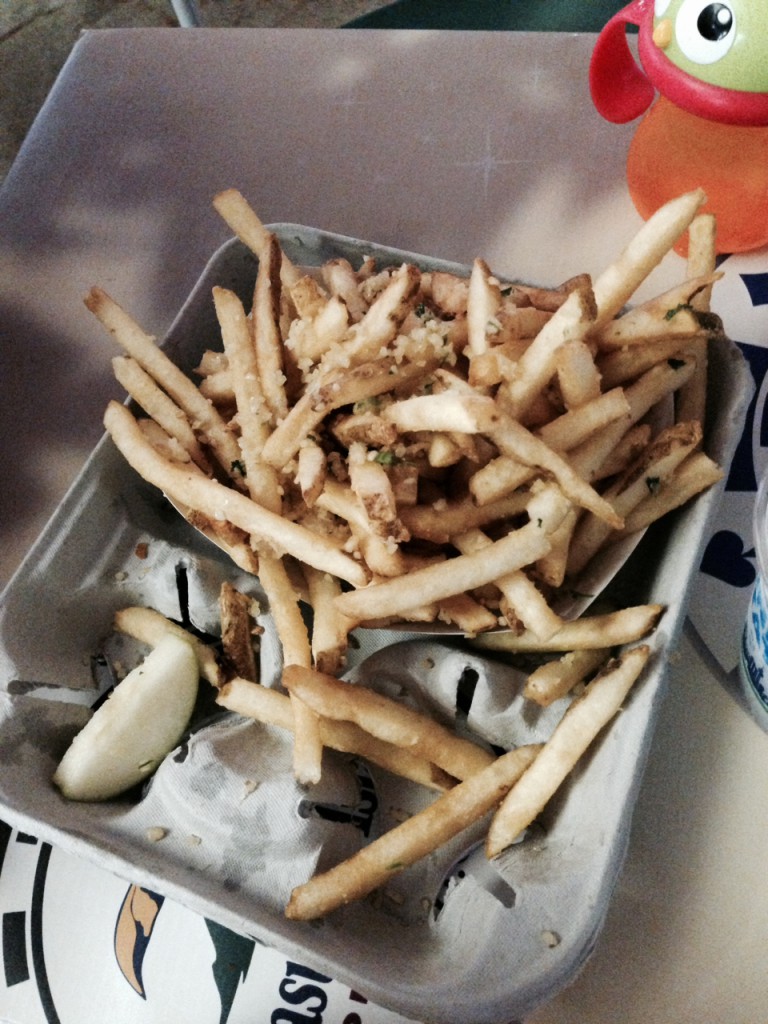 We washed them down with a beer for Braden and frozen Mike's Hard Lemonade for the girls ( excluding Emma of course ).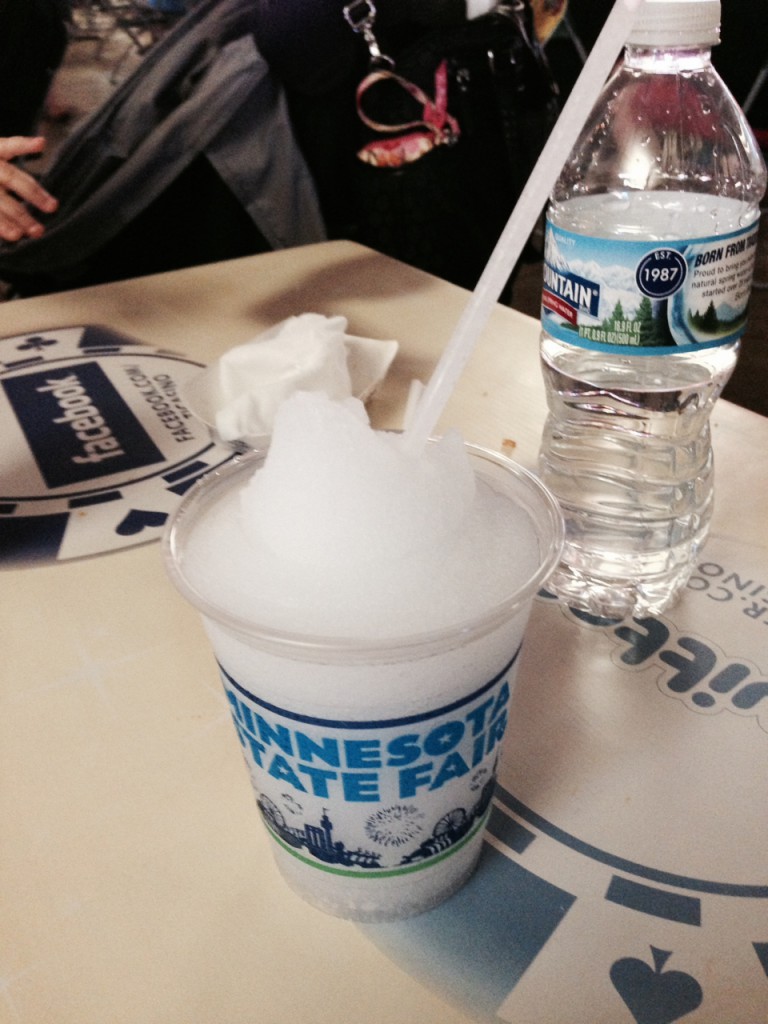 After that we got Strawberries 'n Creme and let Emma play in the grass for a while.
While in search of fried pickles we stumbled upon fried olives… stuffed with cream cheese and served with ranch. Uh… delicious.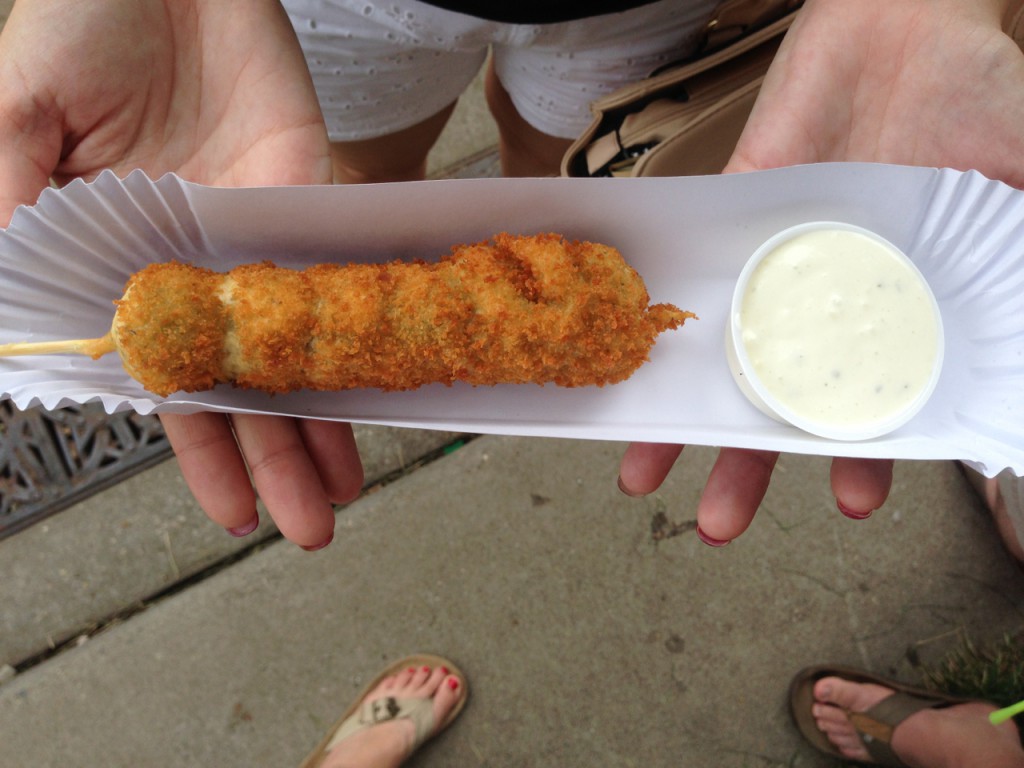 We finished off our first fair outing with a corn dog… not pictured because who hasn't seen a corn dog?
Besides eating we checked out the animal barns ( horses, cows, sheep, chickens and rabbits ), took a break to smell flowers and just about walked the entire fairgrounds. Our legs and feet hurt. I'm pretty sure we're all going to sleep good tonight.