We took a girls only trip to the fair today. We started off the day with fried pickles stuffed with cream cheese and served with ranch from Preferred Pickle. We ate most of them before we remembered to get a picture.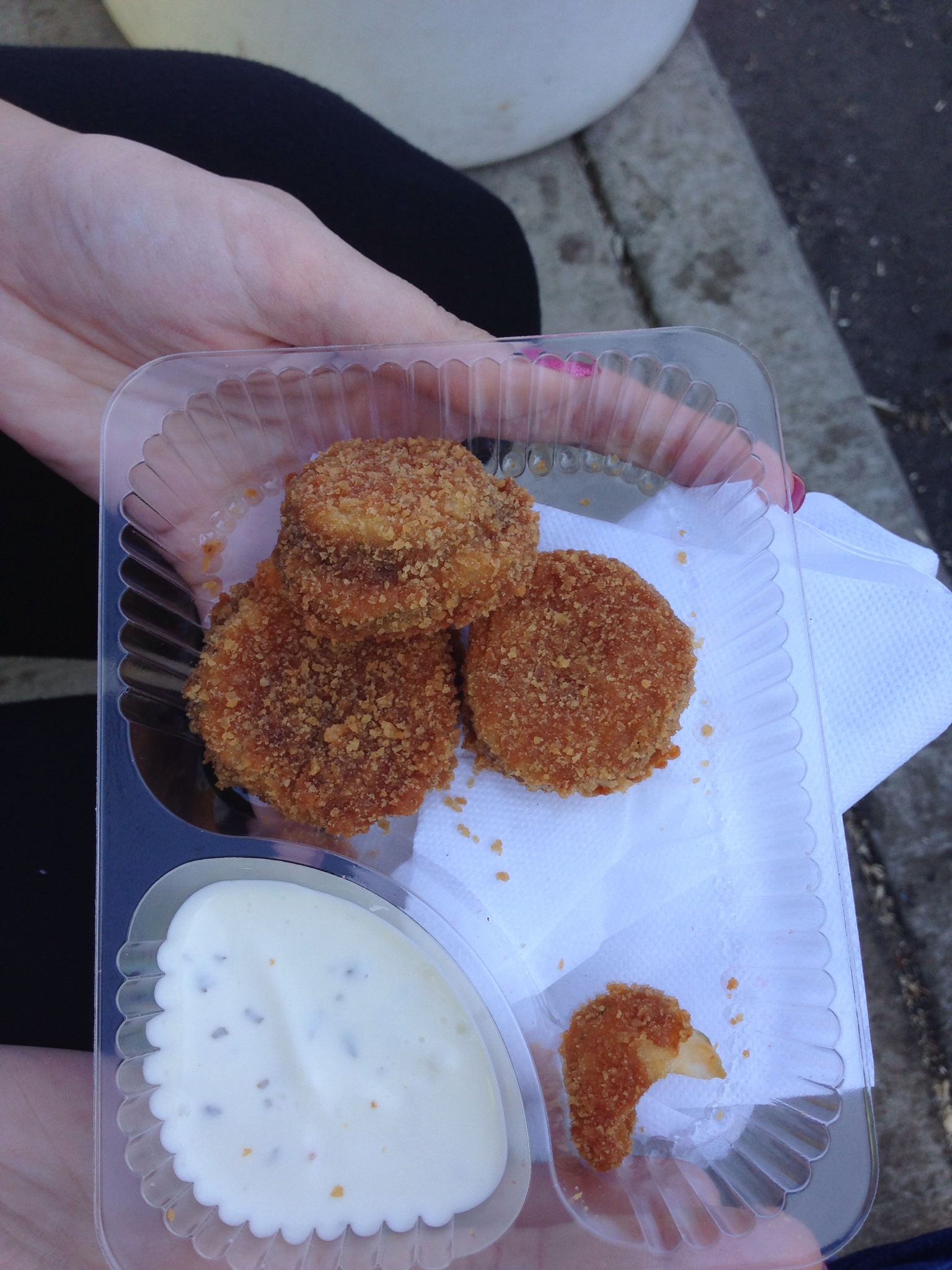 We couldn't resist getting the garlic fries again from The Ball Park Cafe. This time we got mini donut beer with a cinnamon sugar rim. Yum and yum.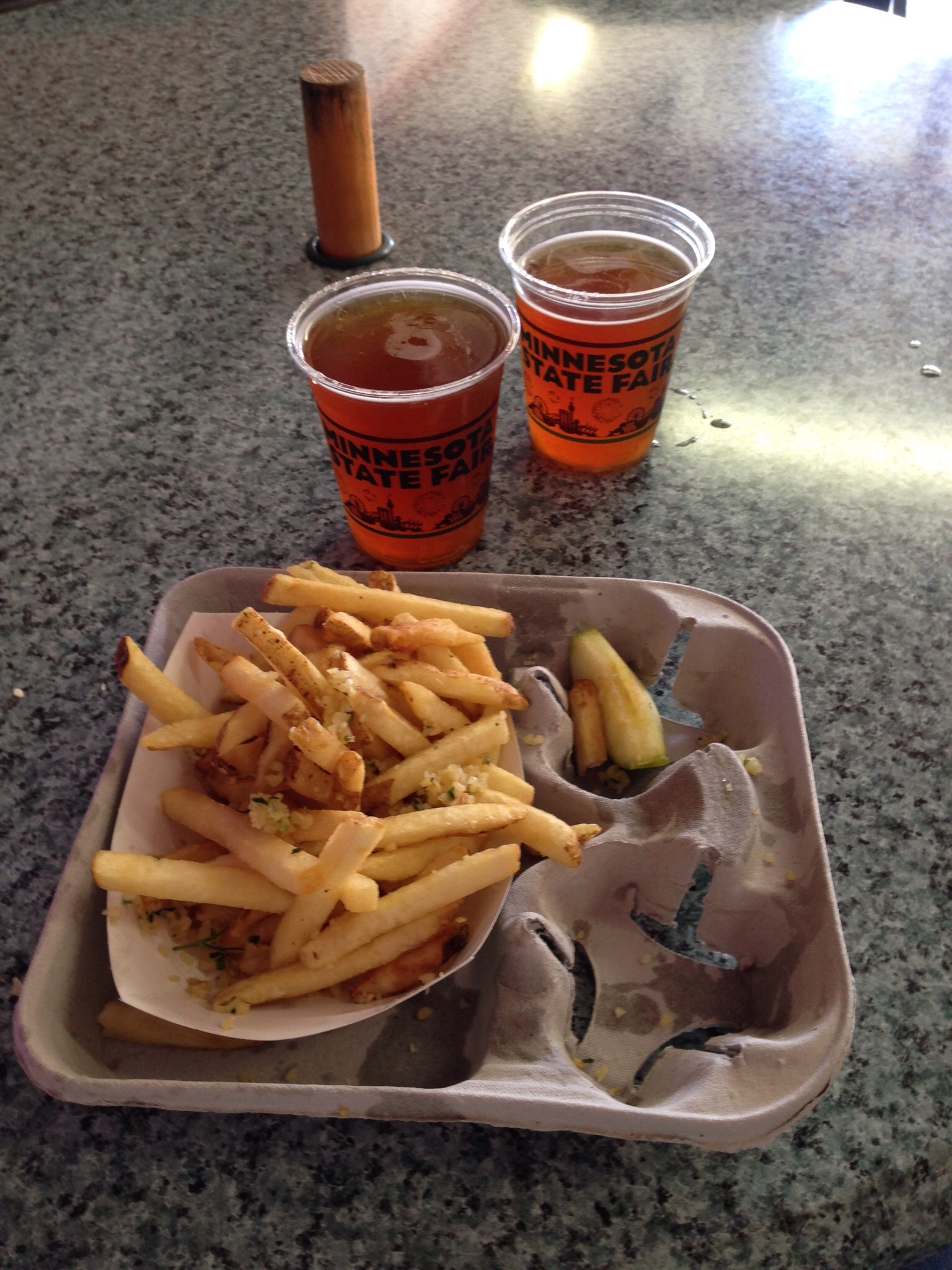 We had to get cheese curds again, so this time we tried Original Cheese Curds. The Mouth Trap was better. After Emma ate lunch we stopped for snow ribbons at Blue Moon Dine-In Theater. Today's flavors were chocolate or grapefruit.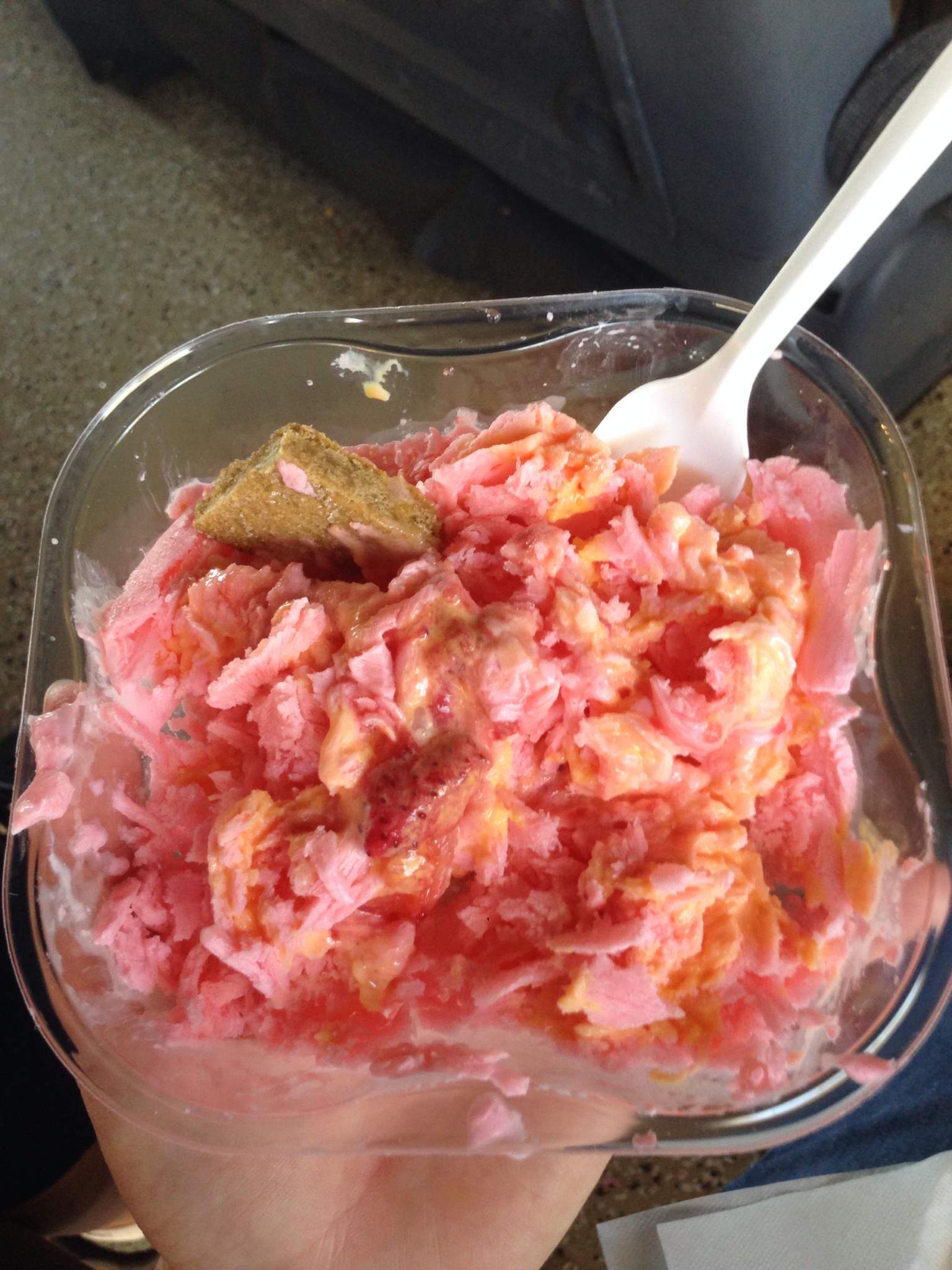 We finished off the day with blue cheese corn fritters from The Blue Barn.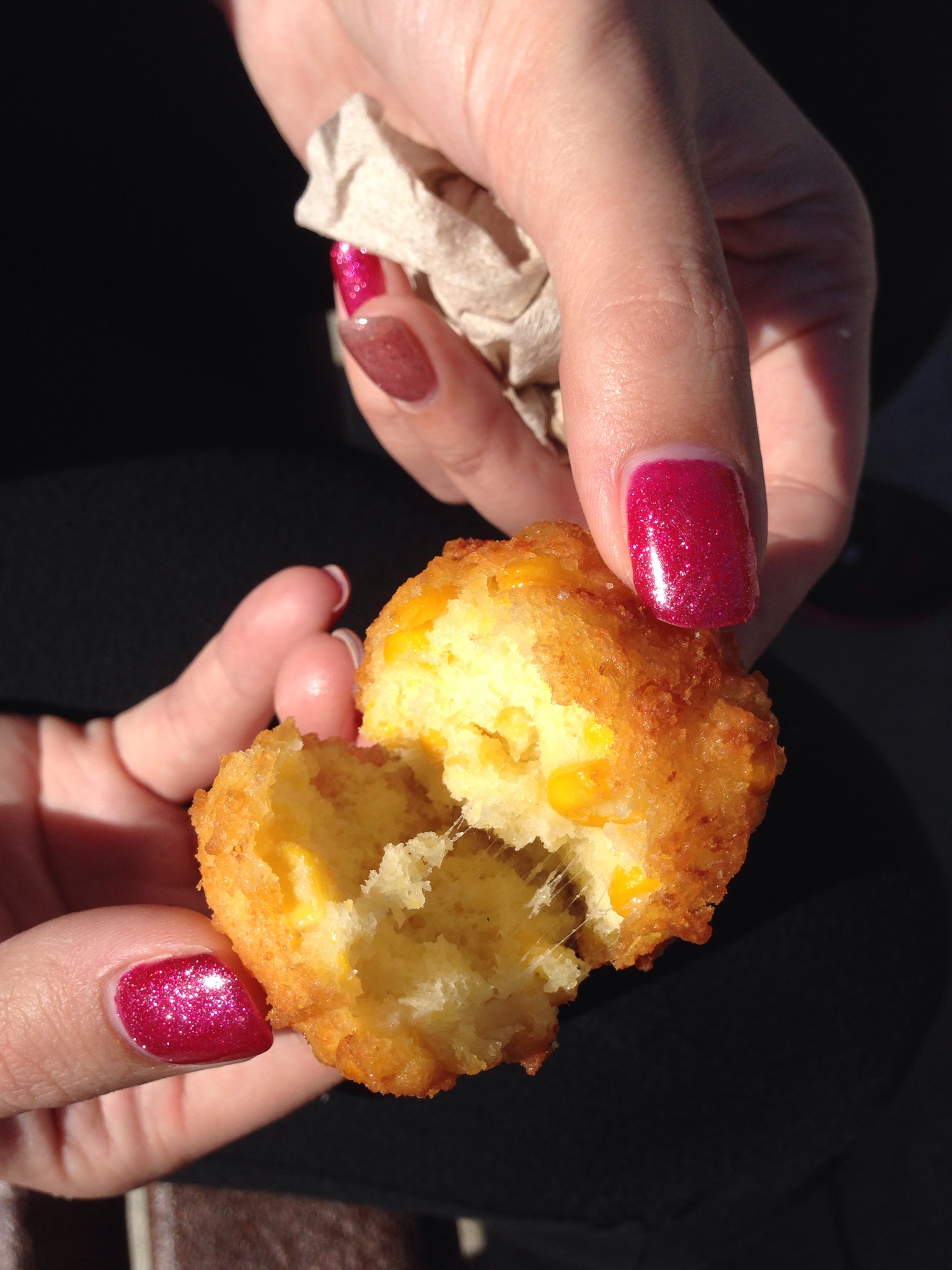 Our non-eating activities included taking a picture with Fairborne, one of the fair mascots. Emma wasn't impressed… in case you couldn't tell.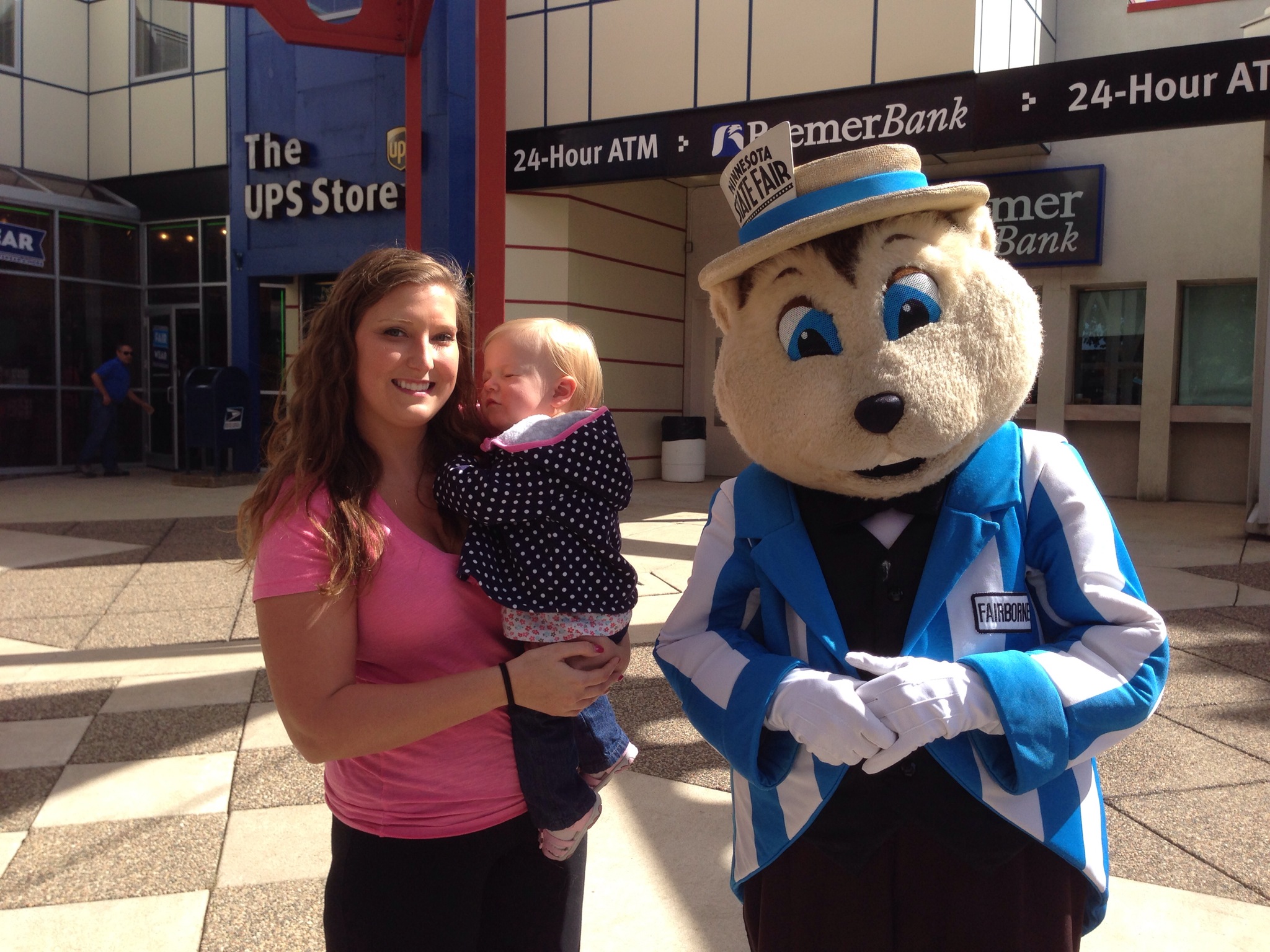 We checked out the baby animals in the Miracle of Birth Center. It is the birthplace of nearly 200 calves, lambs, goats and piglets during the 12 days of the fair.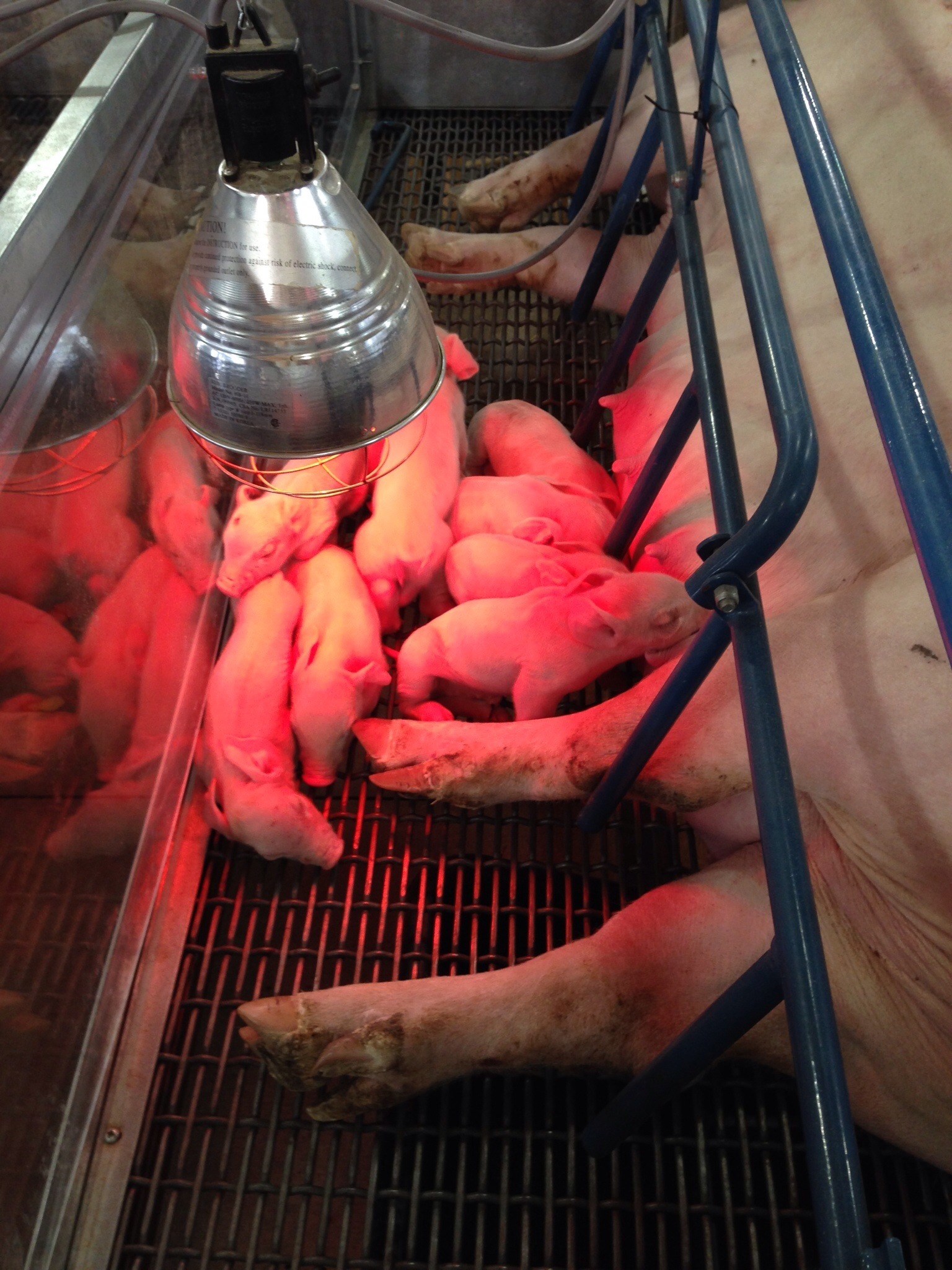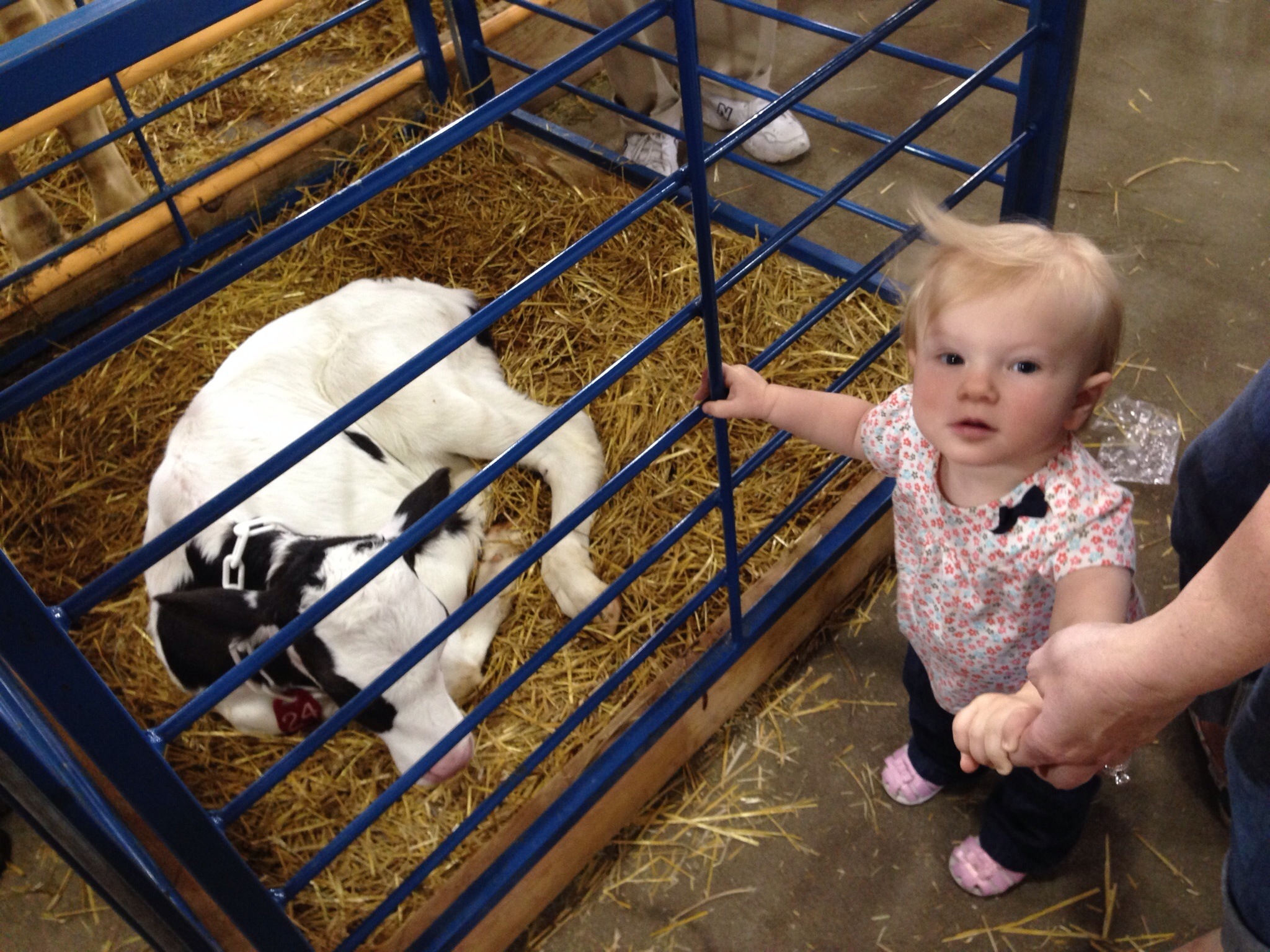 Emma got to pet a baby bunny and a baby goat. Not a fan of the bunny.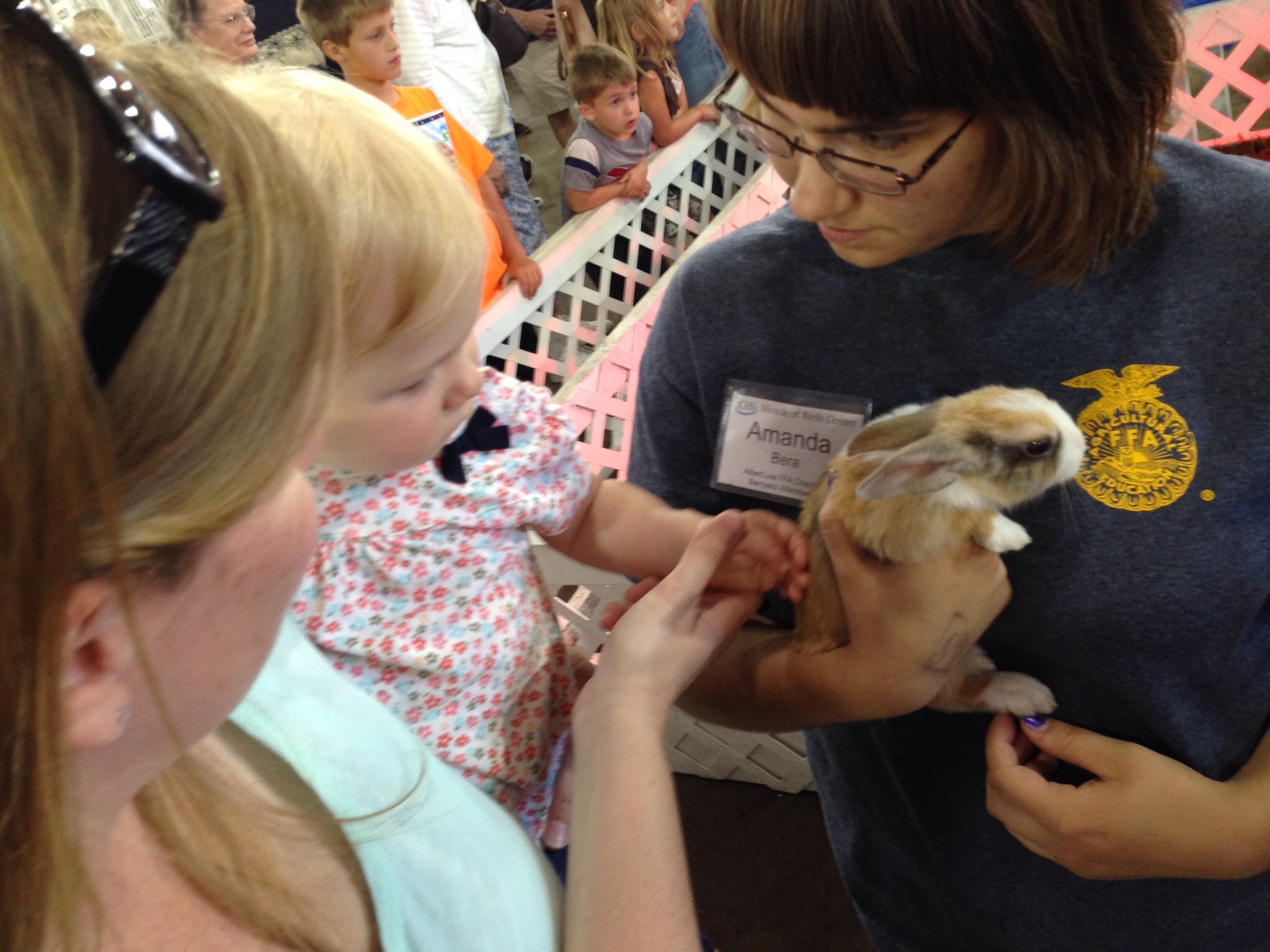 Loved the goat.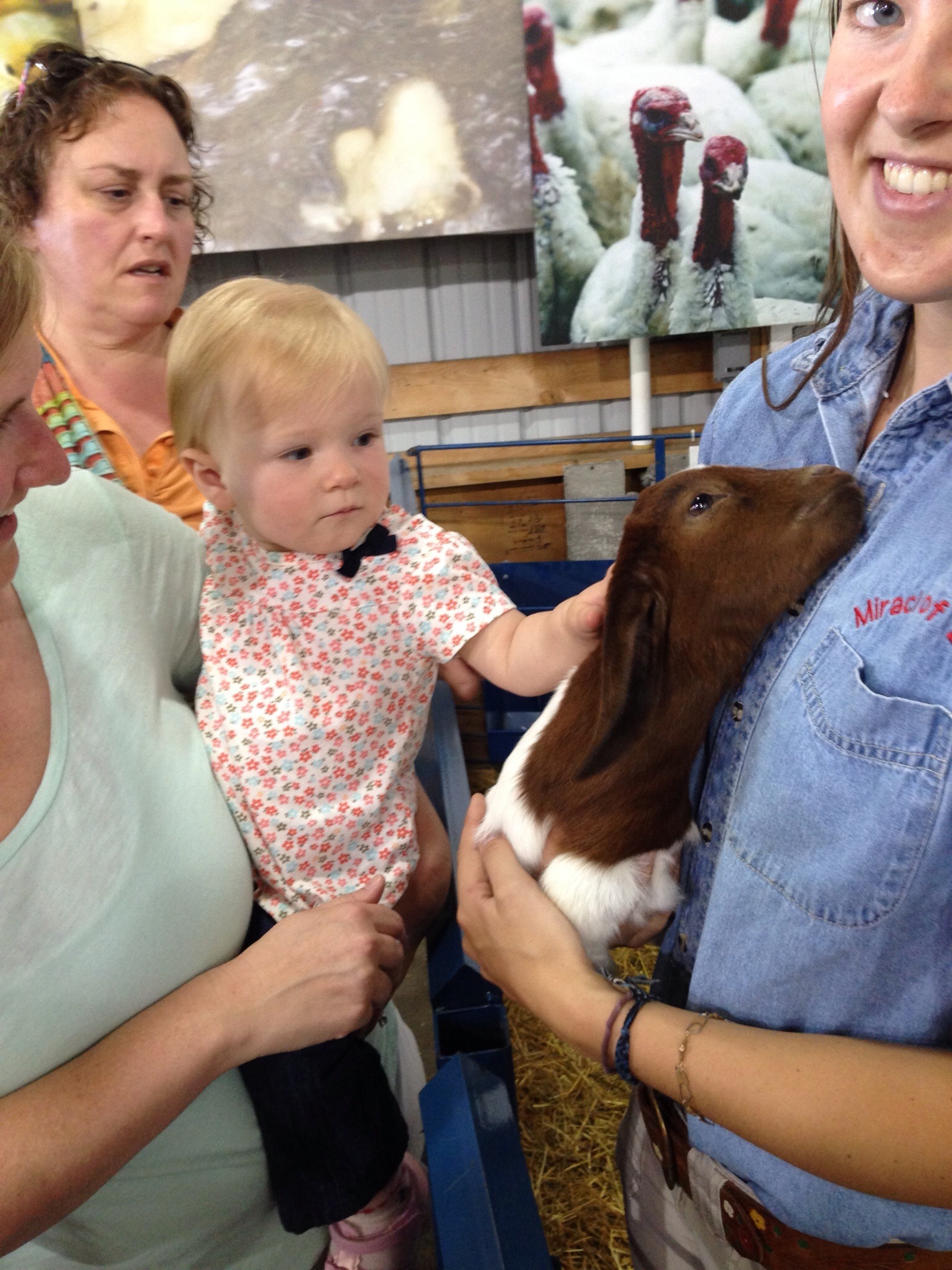 One of the highlights of the day for Emma… the bus ride to and from the park and ride lot.