We headed to the fair for a third, and probably final day. There were still a few things I wanted to do.
( 1 ) Pictures with the mascots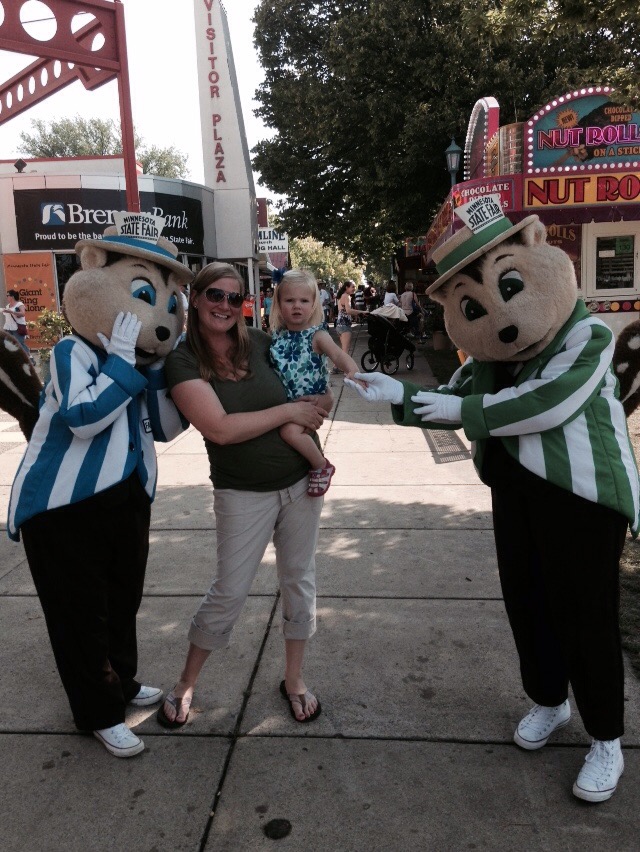 ( 2 ) The giant slide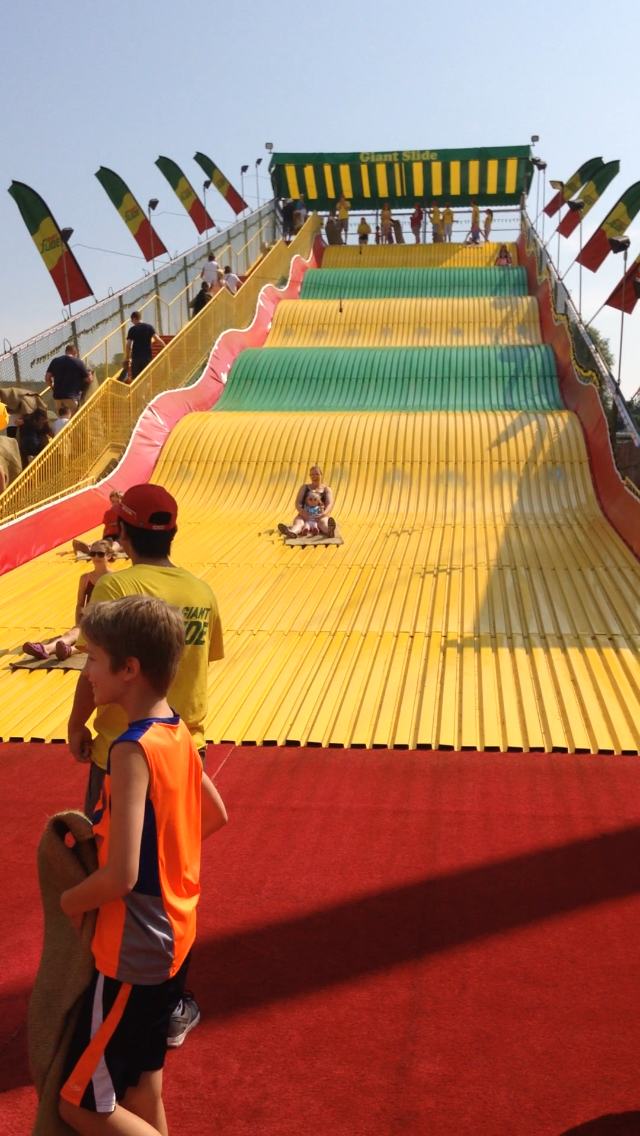 ( 3 ) Fried pickles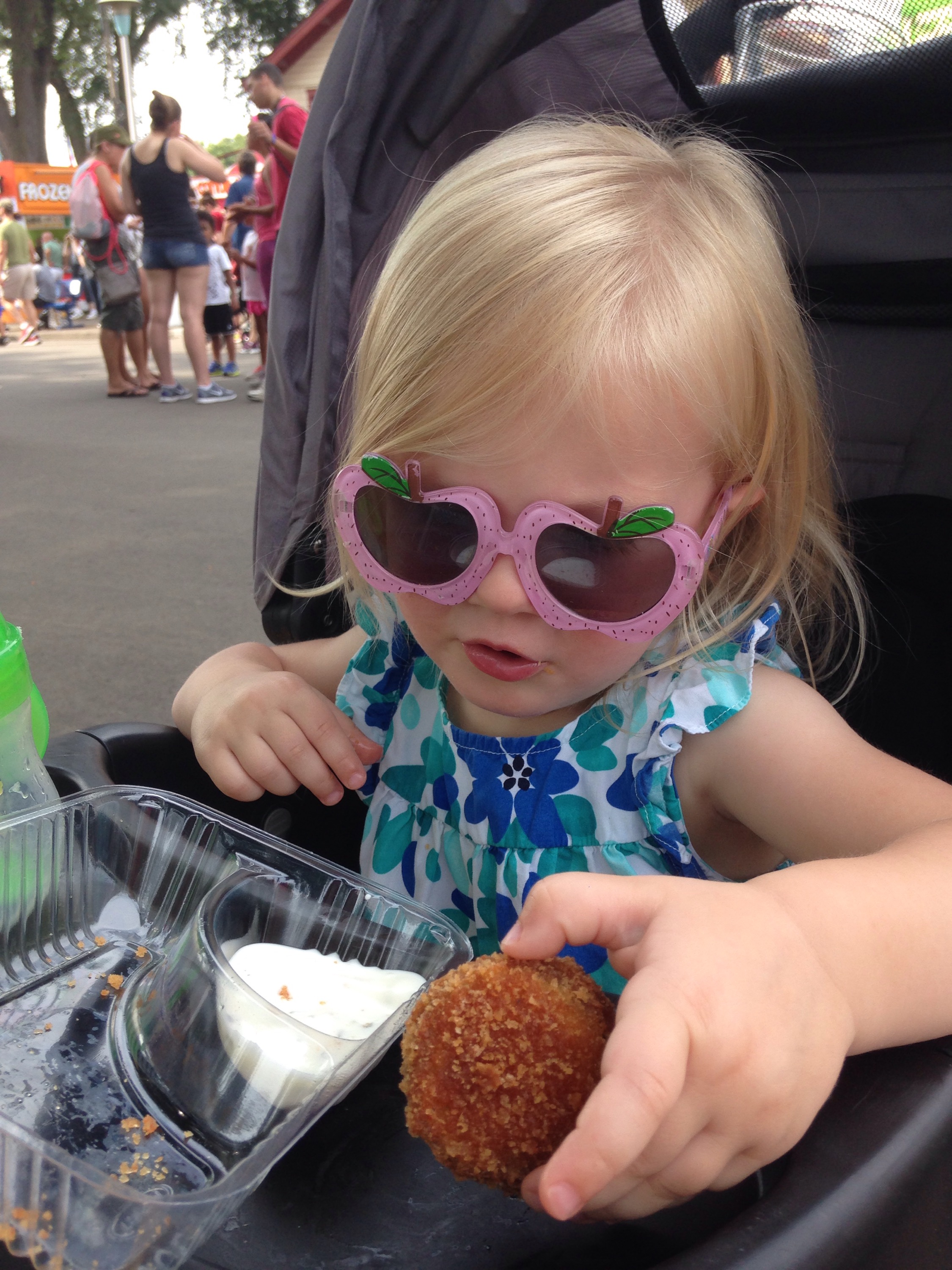 Of course Emma's only request was the animals and the tractor.