Yesterday may have been our busiest day yet. After breakfast we loaded in the car and drove down to Miami. We spent a couple hours visiting with my aunt, uncles, cousins and grandmother. Emma passed the time in the car with the iPad.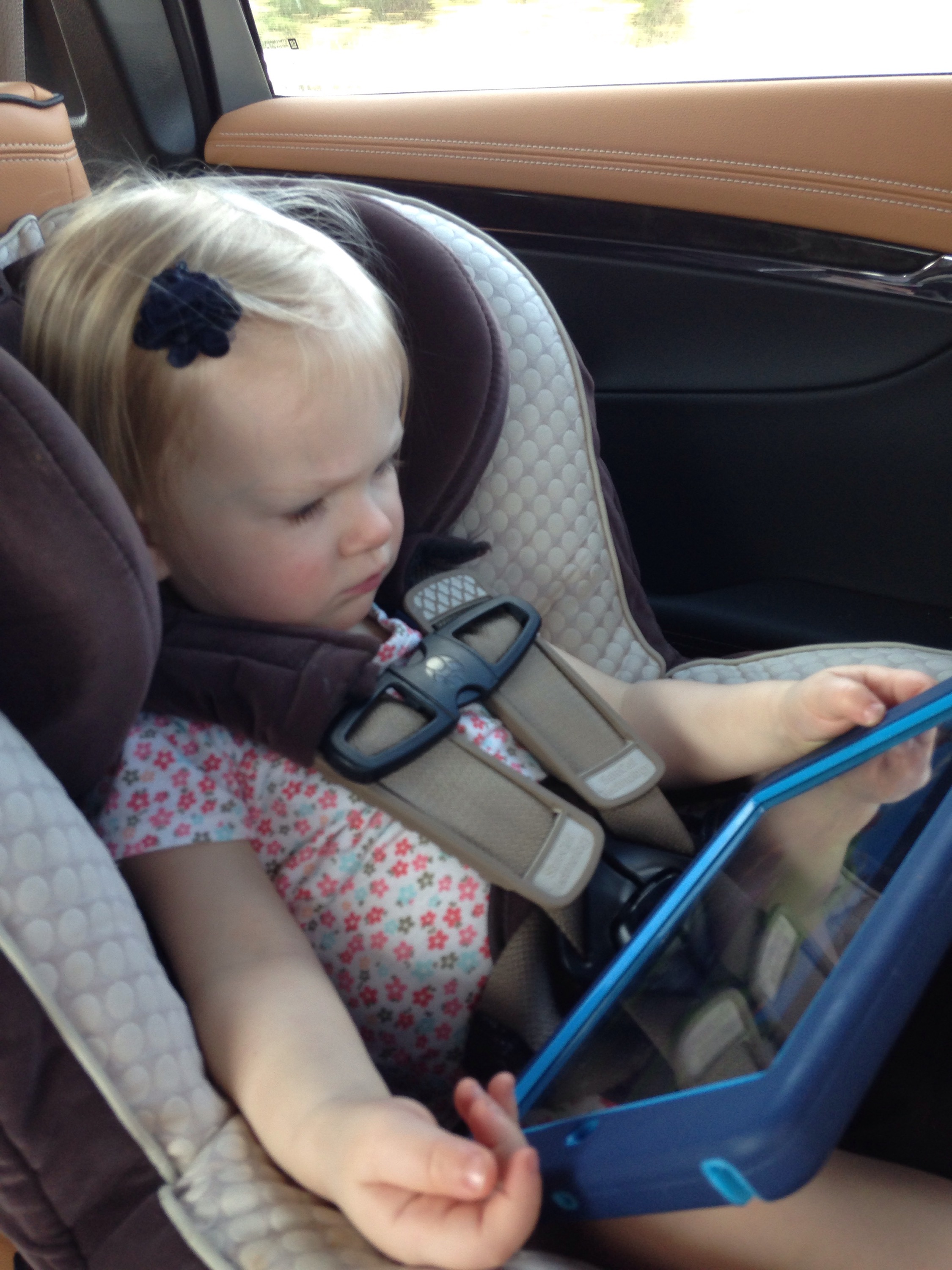 After we saw everyone in Miami we headed back to Jupiter where we got together with a bunch of our friends and their kids. Emma didn't like being in the bounce house with all the big kids. But once it was empty she would sneak in and jump by herself.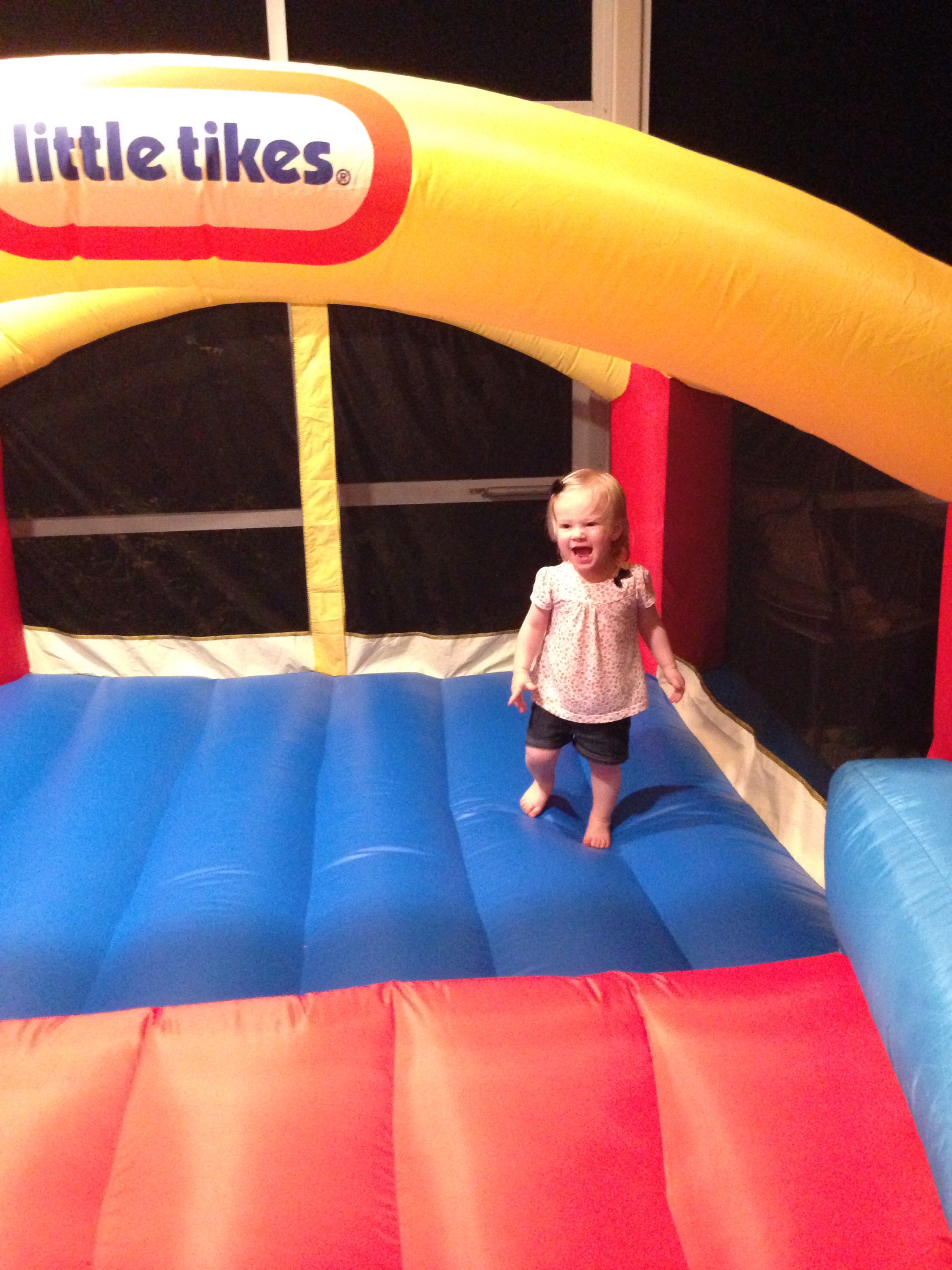 Today Braden went to work, so Emma and I went to the Loggerhead Marinelife Center.  No surprise she loved the turtles.