Today the zoo had an after hours members only event to debut the new Hawaiian Monk Seals.
I was afraid it might be a little crowded, but the whole zoo was open which made it not crowded at all. It was getting close to dinner time, so we just checked out all the new aquarium exhibits.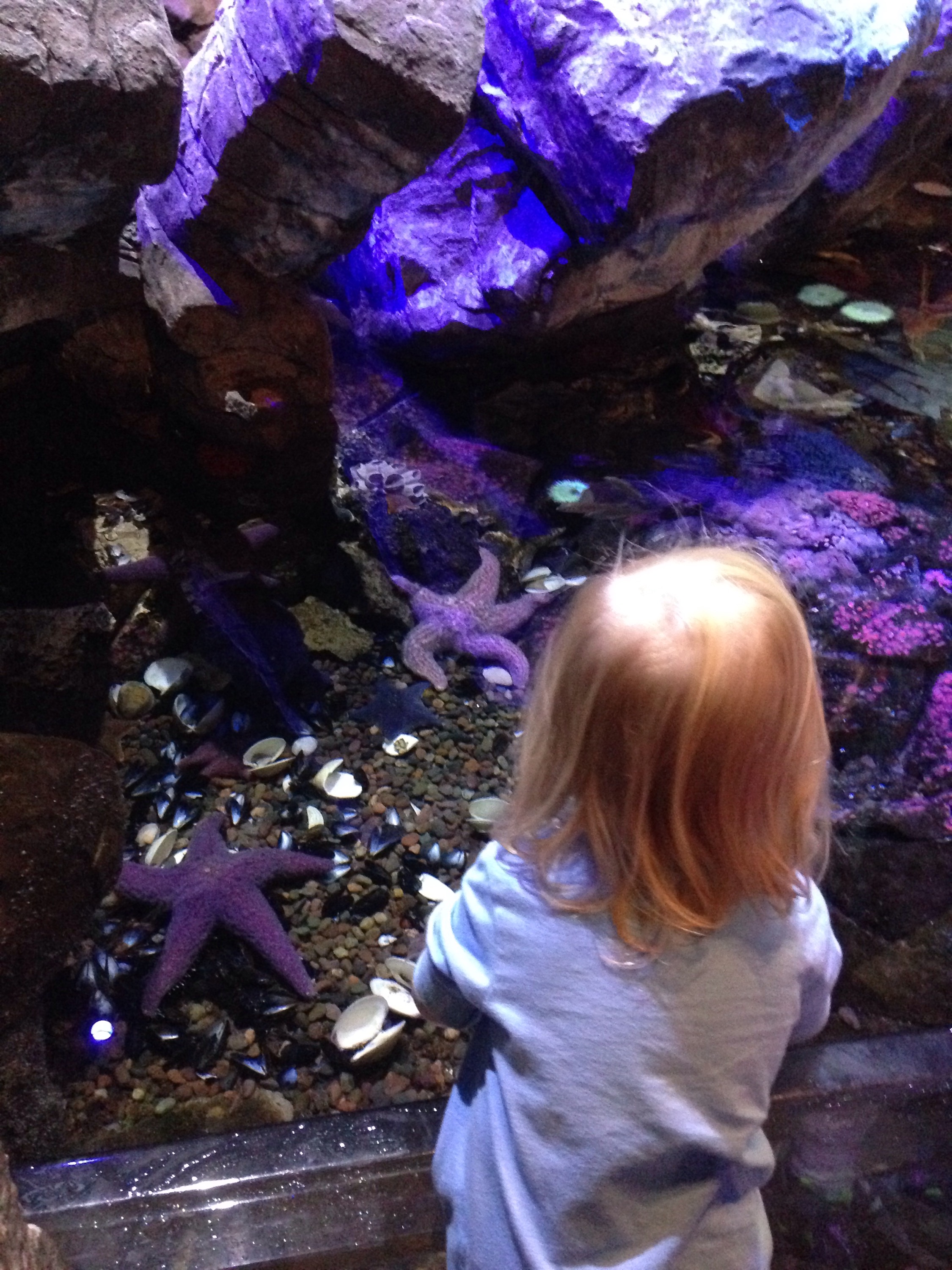 This was Emma's favorite new tank. It was full of crabs, shrimp and fish. We spent way more time here than we did watching the seals.