On Monday Emma kept asking to see Rapunzel. It was over an hour wait, so I was excited to be able to get a fastpass for Tuesday. She got to see Rapunzel, Cinderella and Belle ( twice ).
This was Emma after seeing Rapunzel and Cinderella. Happy happy girl.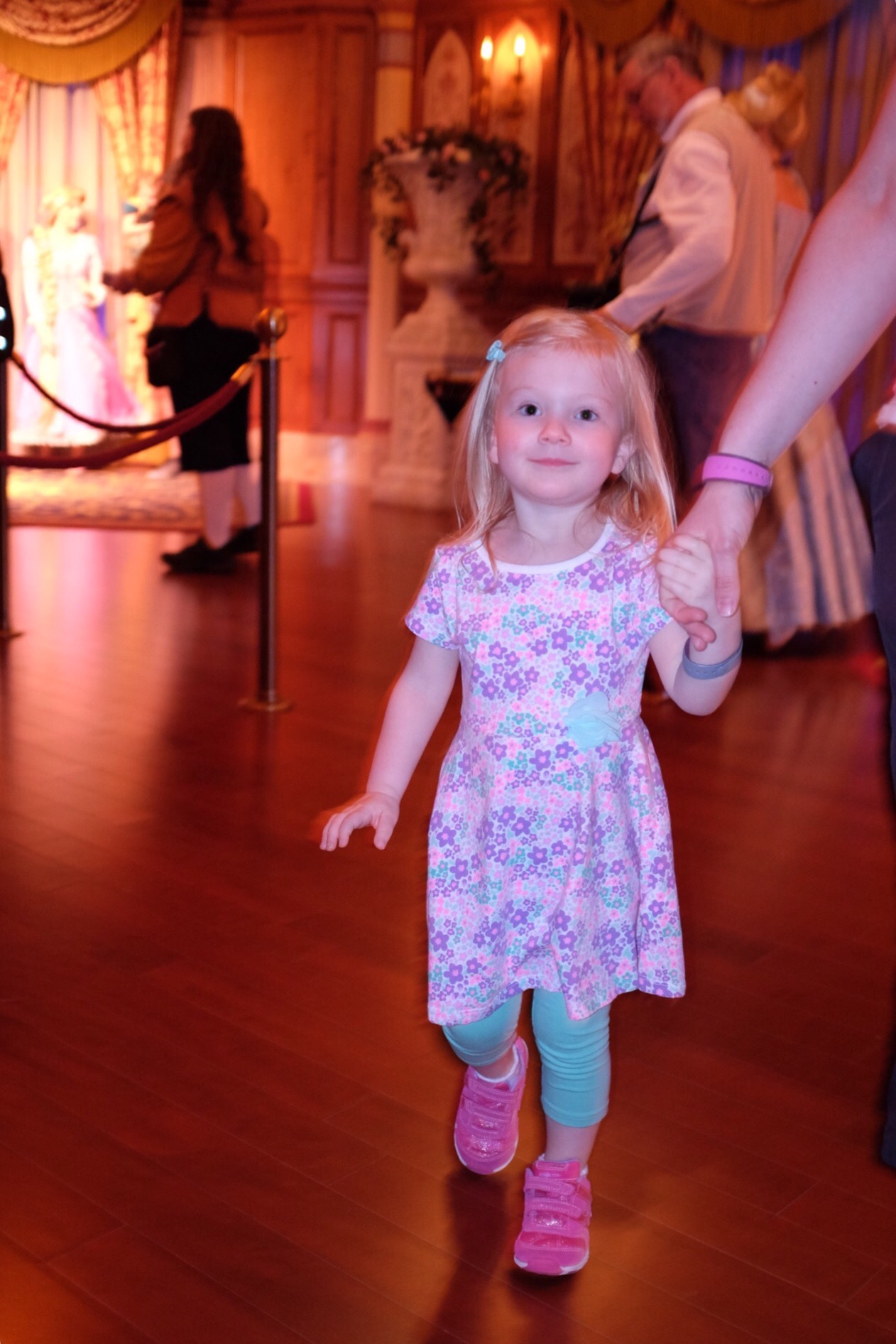 On Monday we took her on a couple rides that we didn't know were going to scare her, so Tuesday we planned to only take her to things that we knew wouldn't be scary. We rode Dumbo twice, but her favorite ride by far was the Teacups. It was the only ride that she begged to do again… and again… and again.
We called it an early day and headed to the pool at our hotel.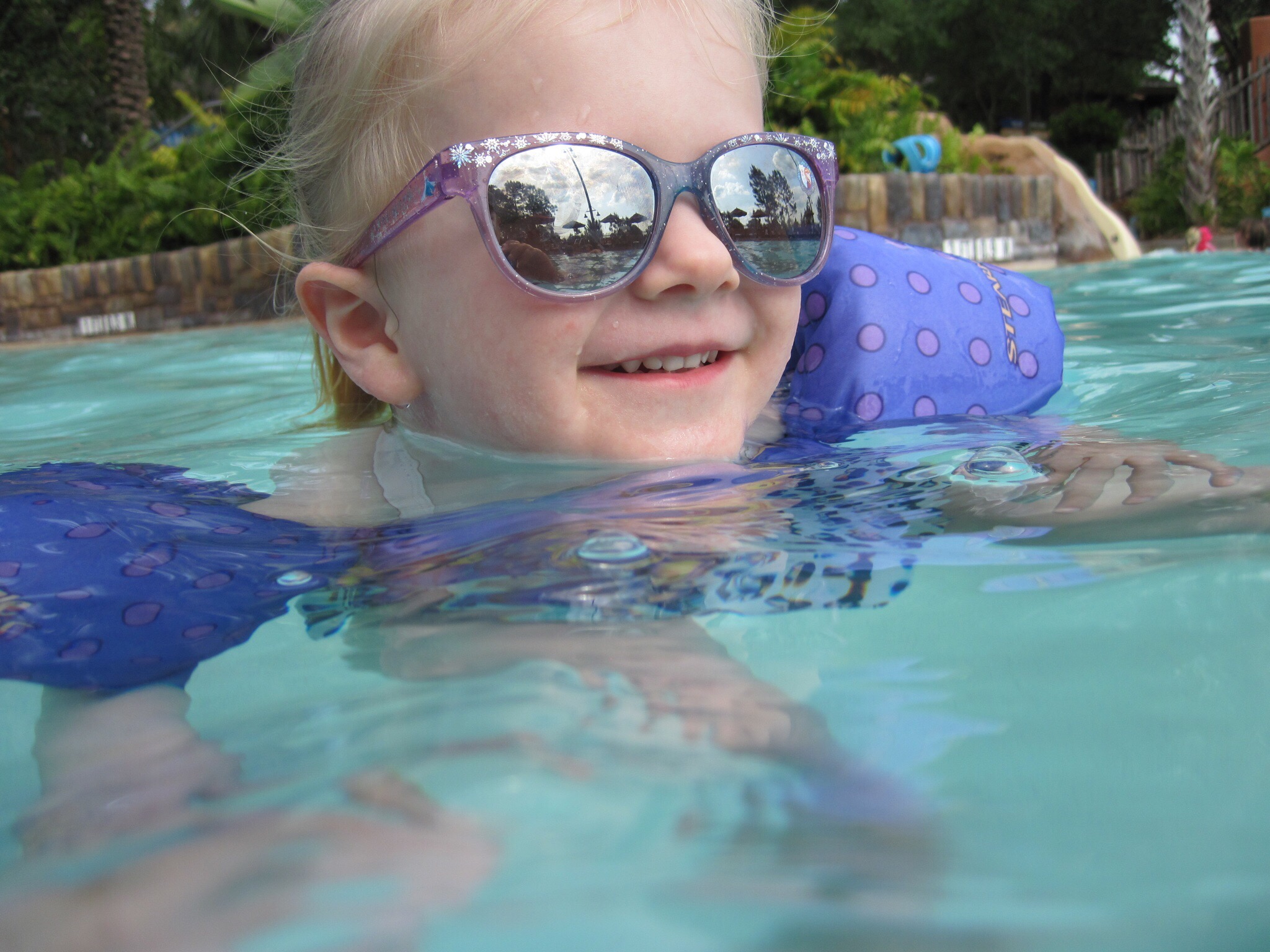 Emma had so much fun going down the slide.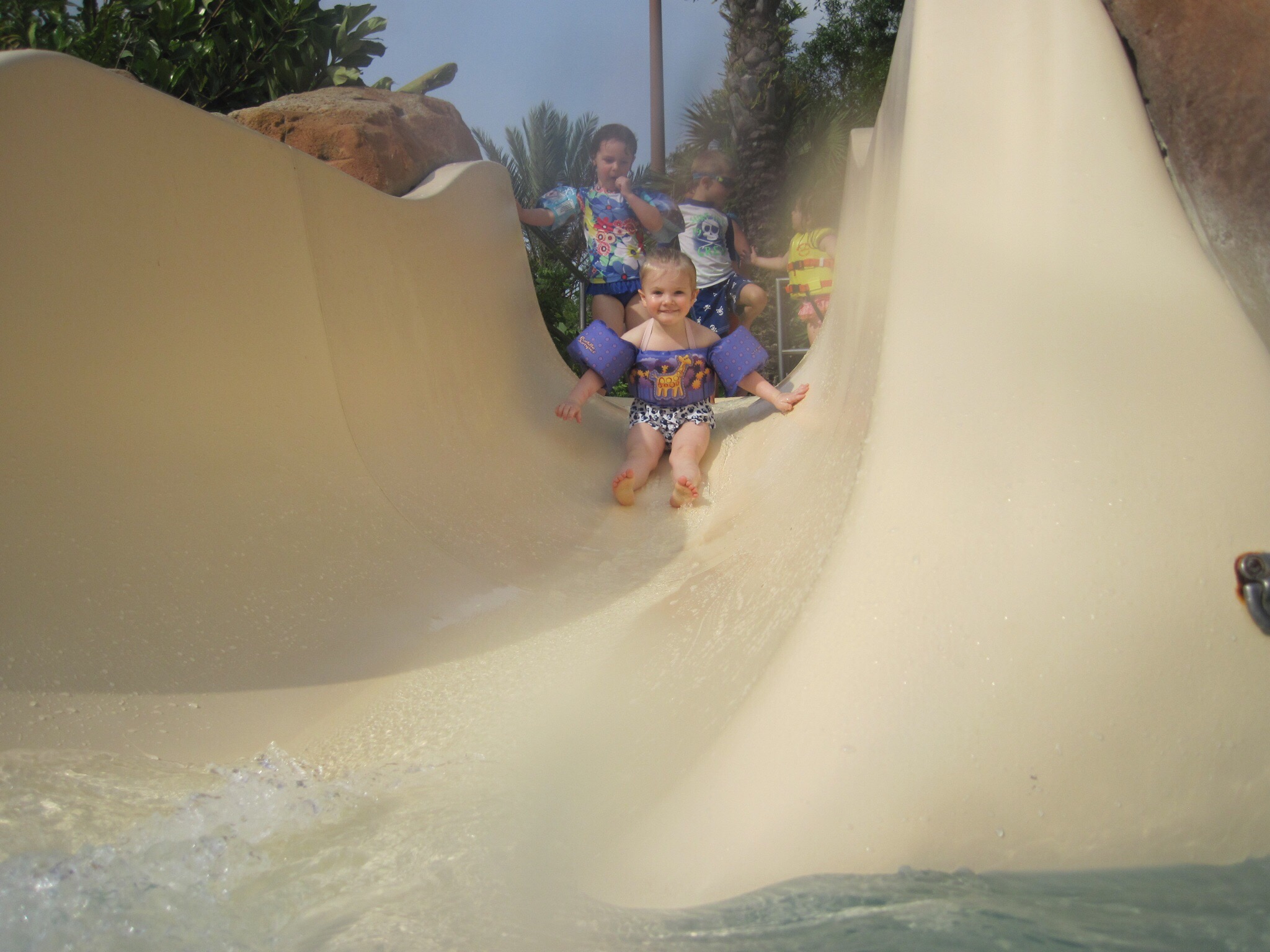 Olivia didn't disappoint with her ability to nap anywhere. When its naptime she's going to sleep.