It didn't rain, but it was only 64 degrees! I called this morning to see if they were still going to open the water park. Yep. They will only cancel if its lightning. Seriously?!? 64 degrees is jeans and long sleeve weather. Definitely NOT bathing suit weather.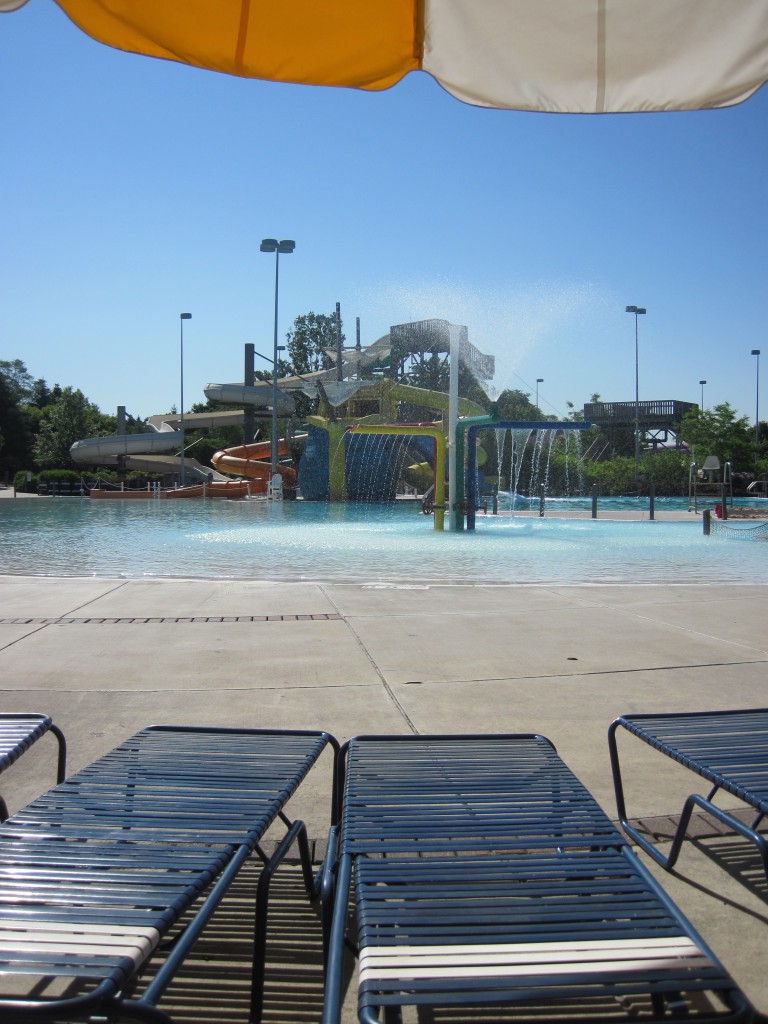 We went and it was nice in the sun. The water was a little chilly ( its heated to 82 degrees ), but Emma didn't seem to mind. Can't wait to go when its hot out and we can really enjoy it.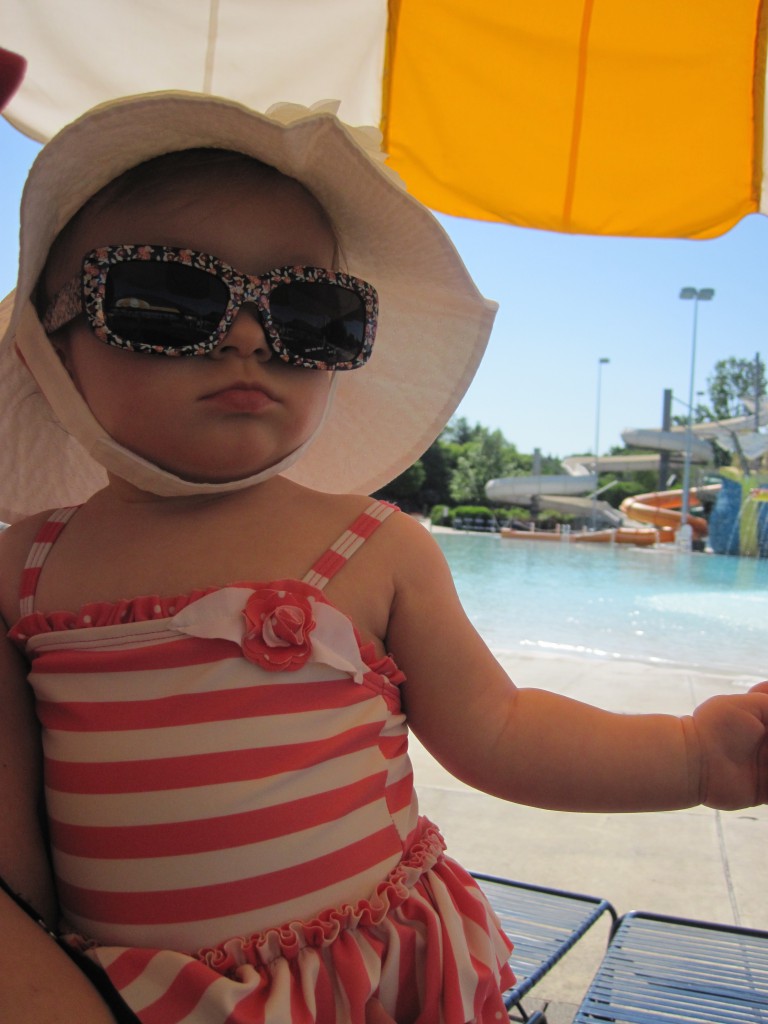 When we left at 10:50 AM there was a line to get in the park. Minnesotans are a little bit crazy! I couldn't wait to get home, get a nice hot shower and put sweats on.