last day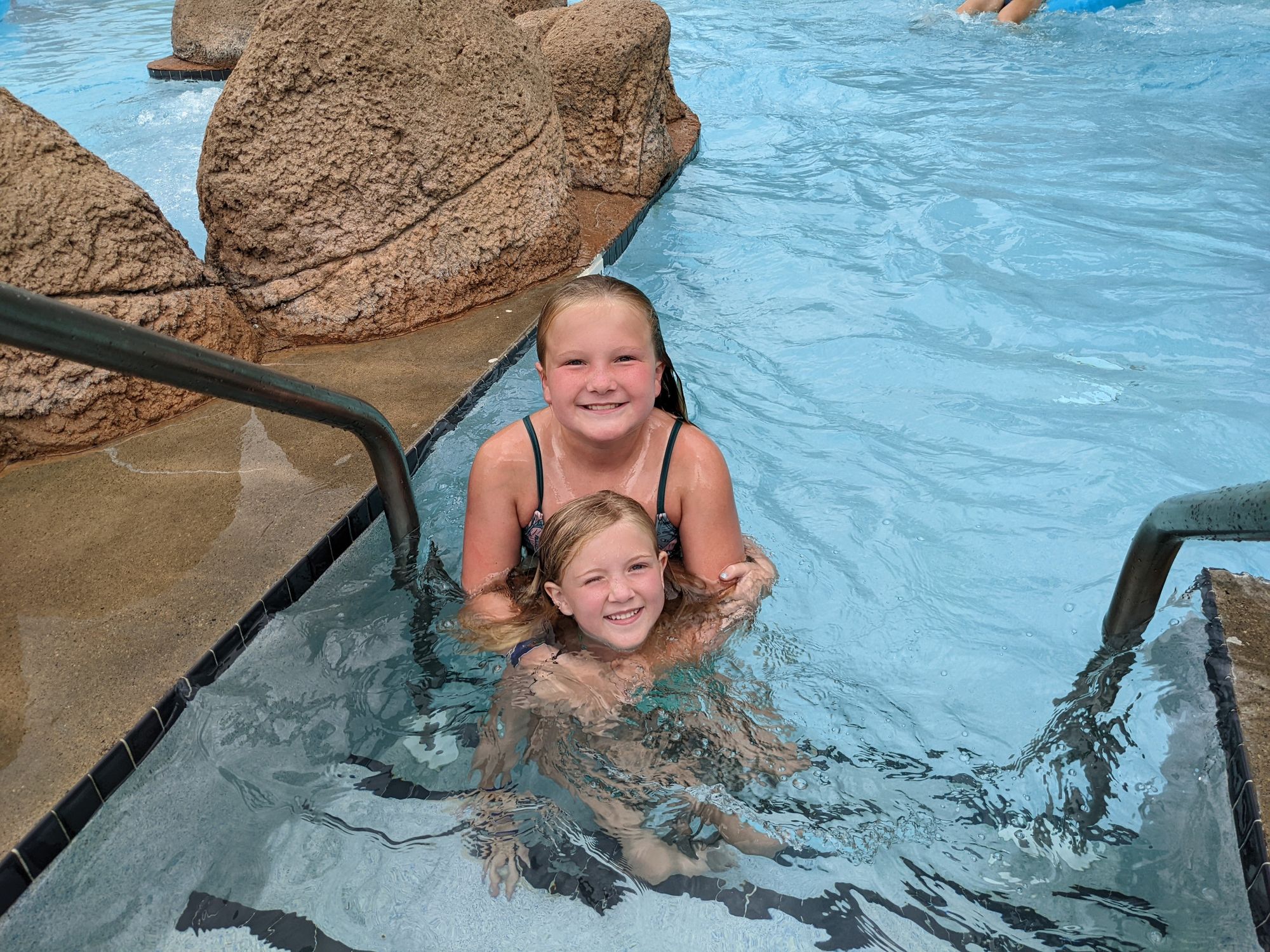 Braden had to head back home for work on Tuesday night, but we weren't checking out until Wednesday. The girls and I spent the day at the one waterpark we hadn't been to yet.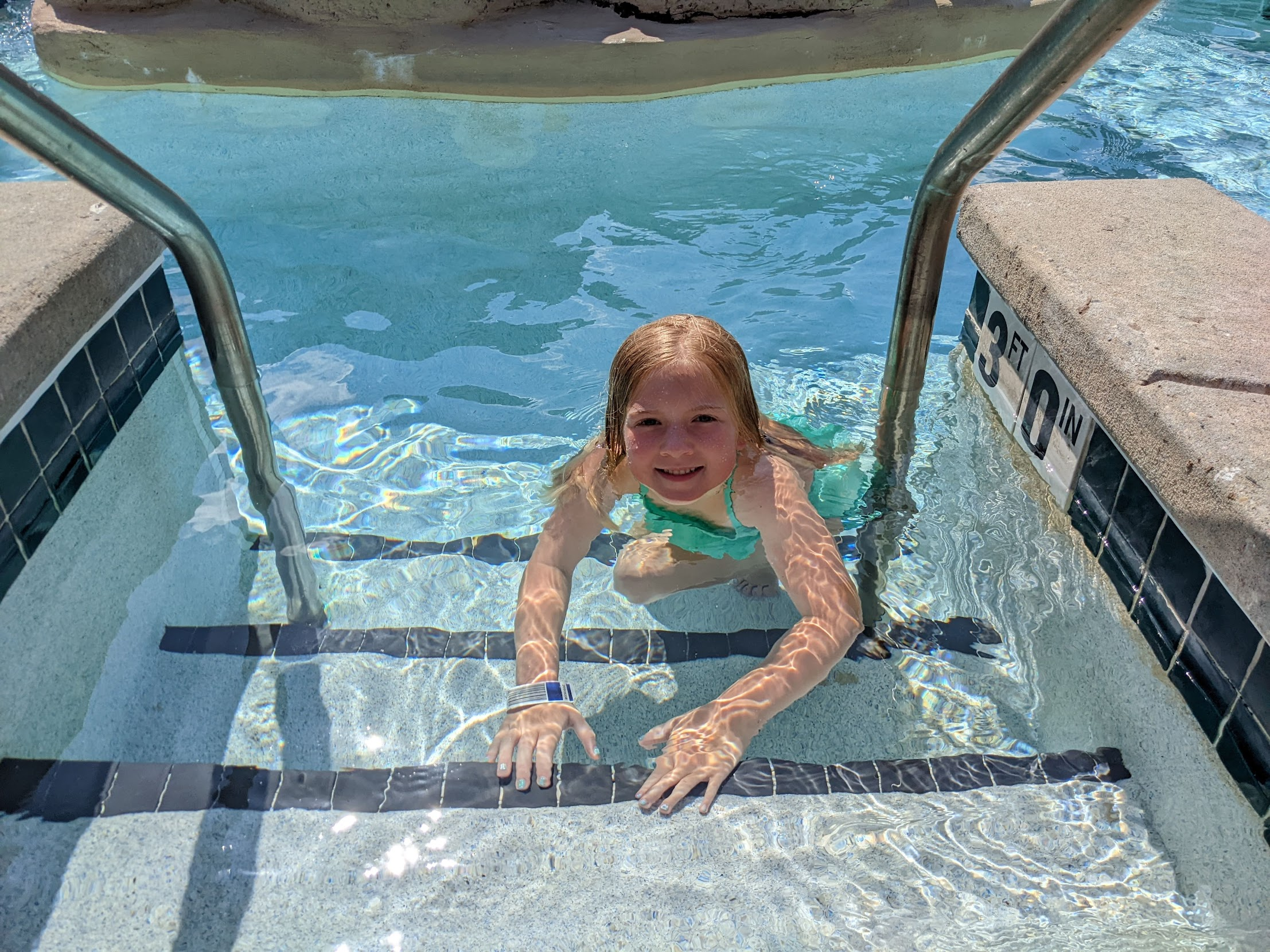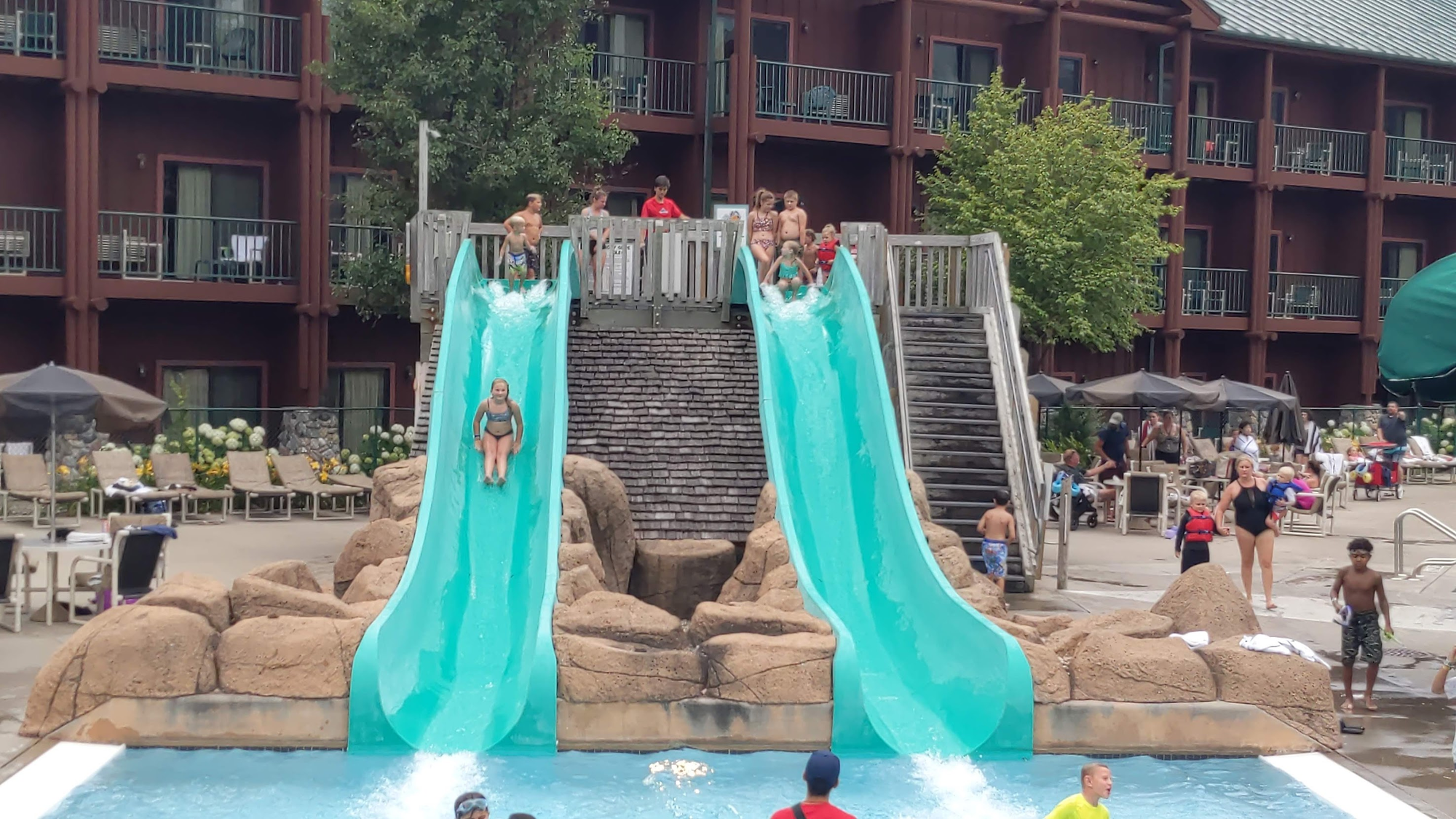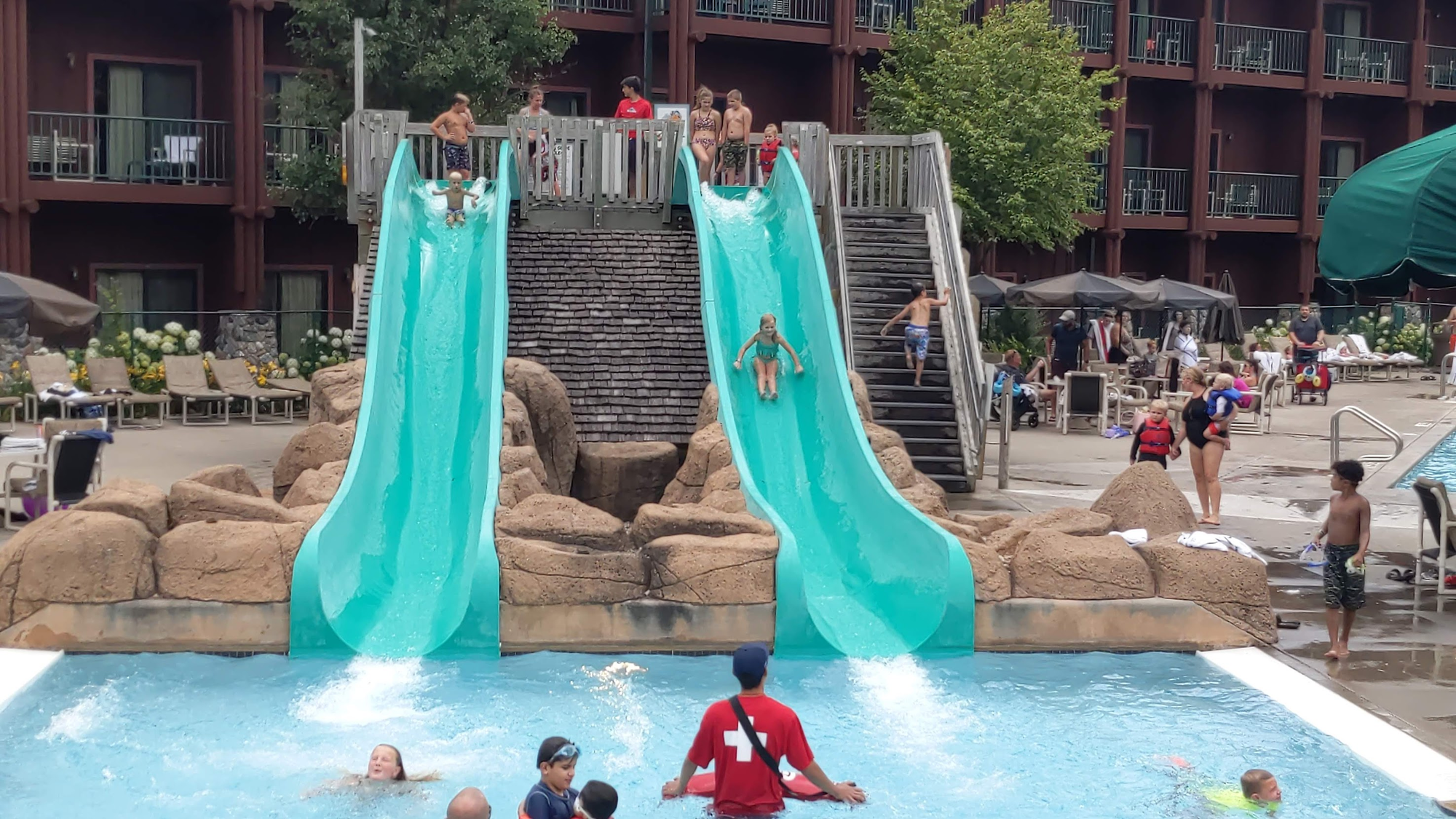 The minimum height for this slide was 48". Olivia really wanted to do it, but she isn't 48" yet. Emma had been dying all week to sneak her on a slide that she wasn't tall enough for. She was very excited that I told her she could go ahead and try to get Olivia on this one. As soon as Olivia got out of the water she said very loudly... "THE LADY DIDN'T EVEN MEAUSRE ME!". 🤣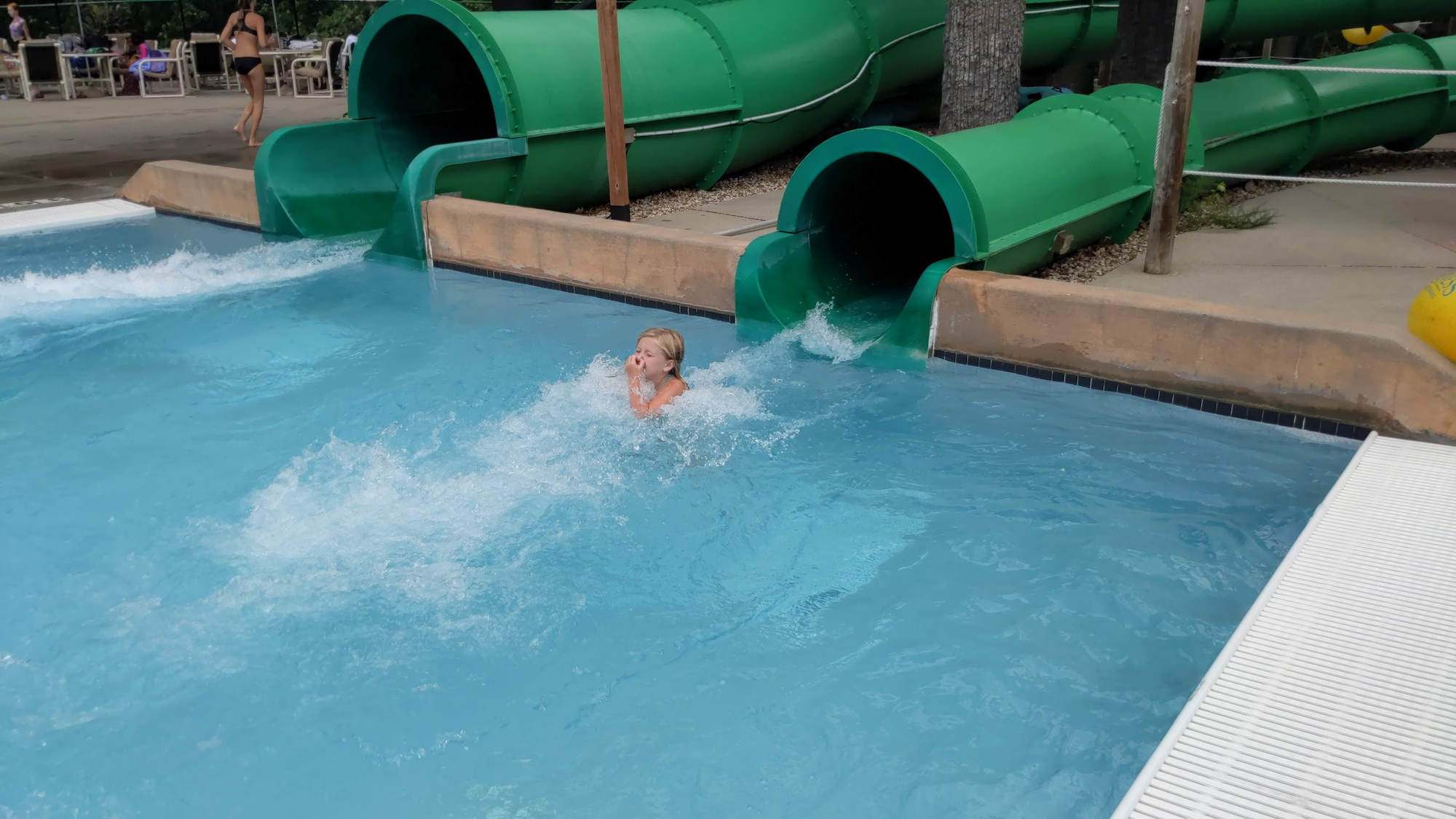 This waterpark had a tie dye booth. Perfect souvenir.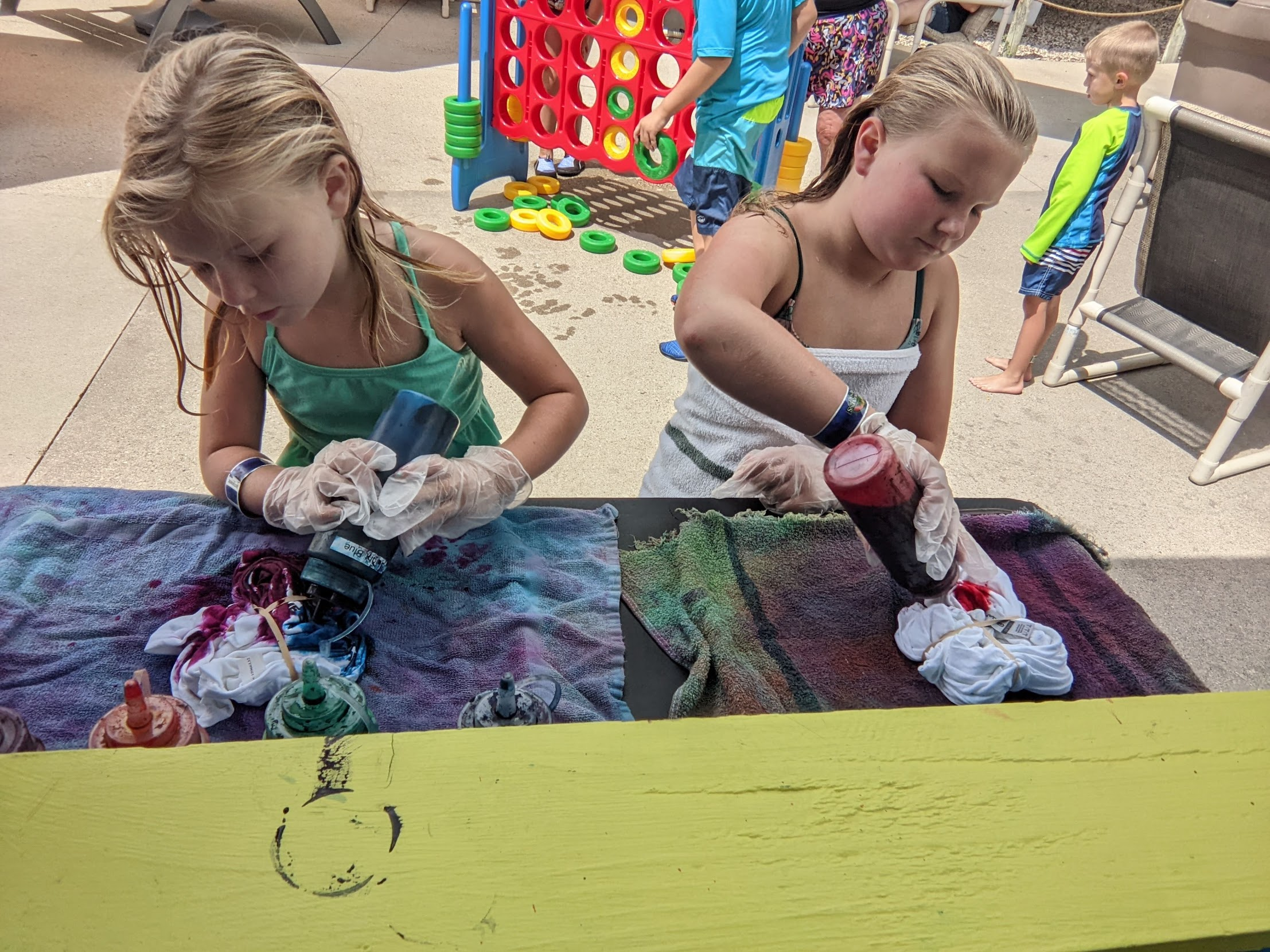 Last activity of the day before our 3 1/2 hour drive home... ropes course and rock wall.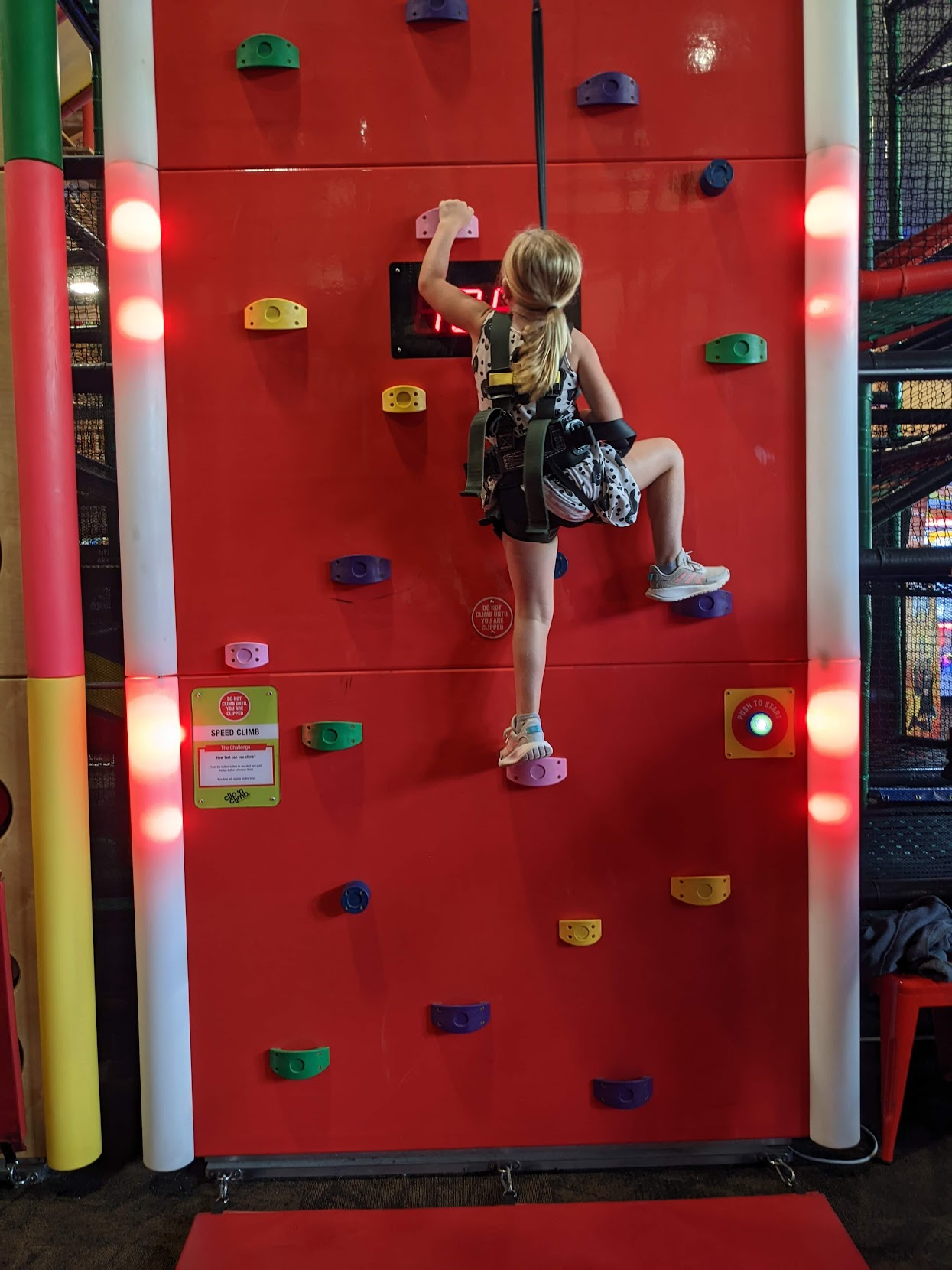 One of the indoor waterparks was closed for renovation. Think I can convince Braden to take us back to see the new one for Thanksgiving again this year?!? 🤔