I let Emma pretend cook with some uncooked rice and pasta.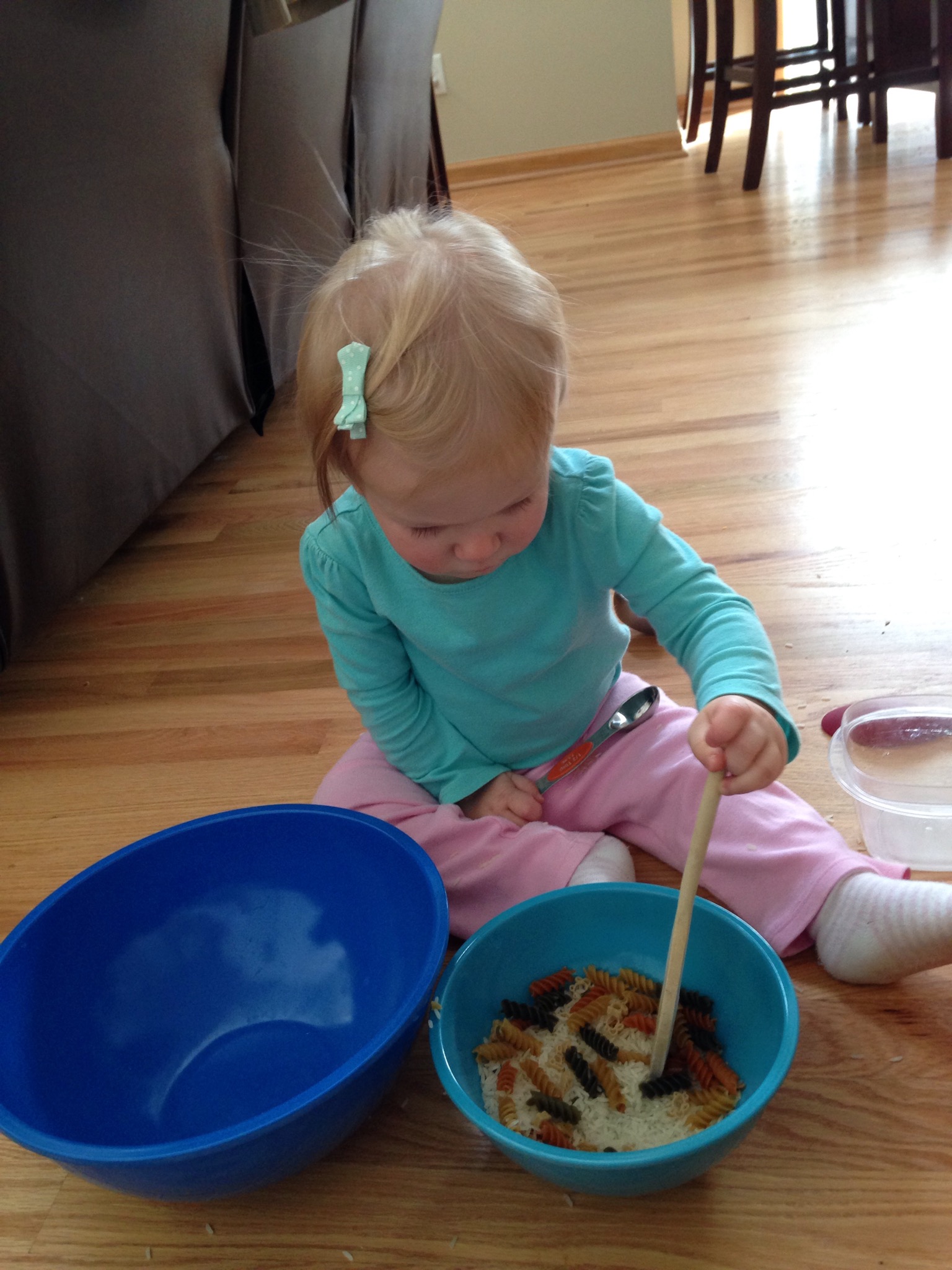 No surprise that it ended up all over the floor.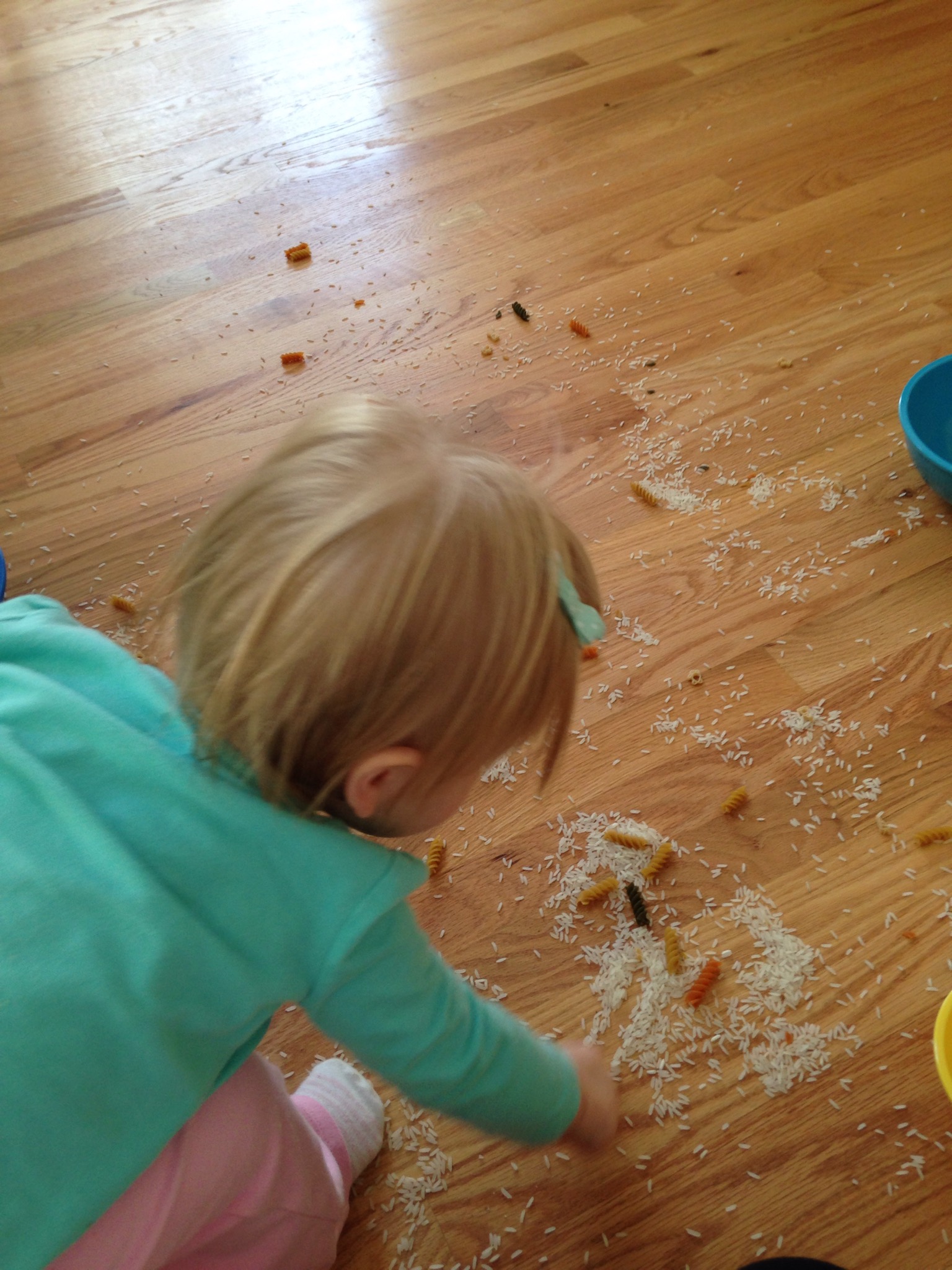 After she made a big mess she went and got the broom and started cleaning up. I guess I should order a kid size broom so I can take advantage of this.