kids climb night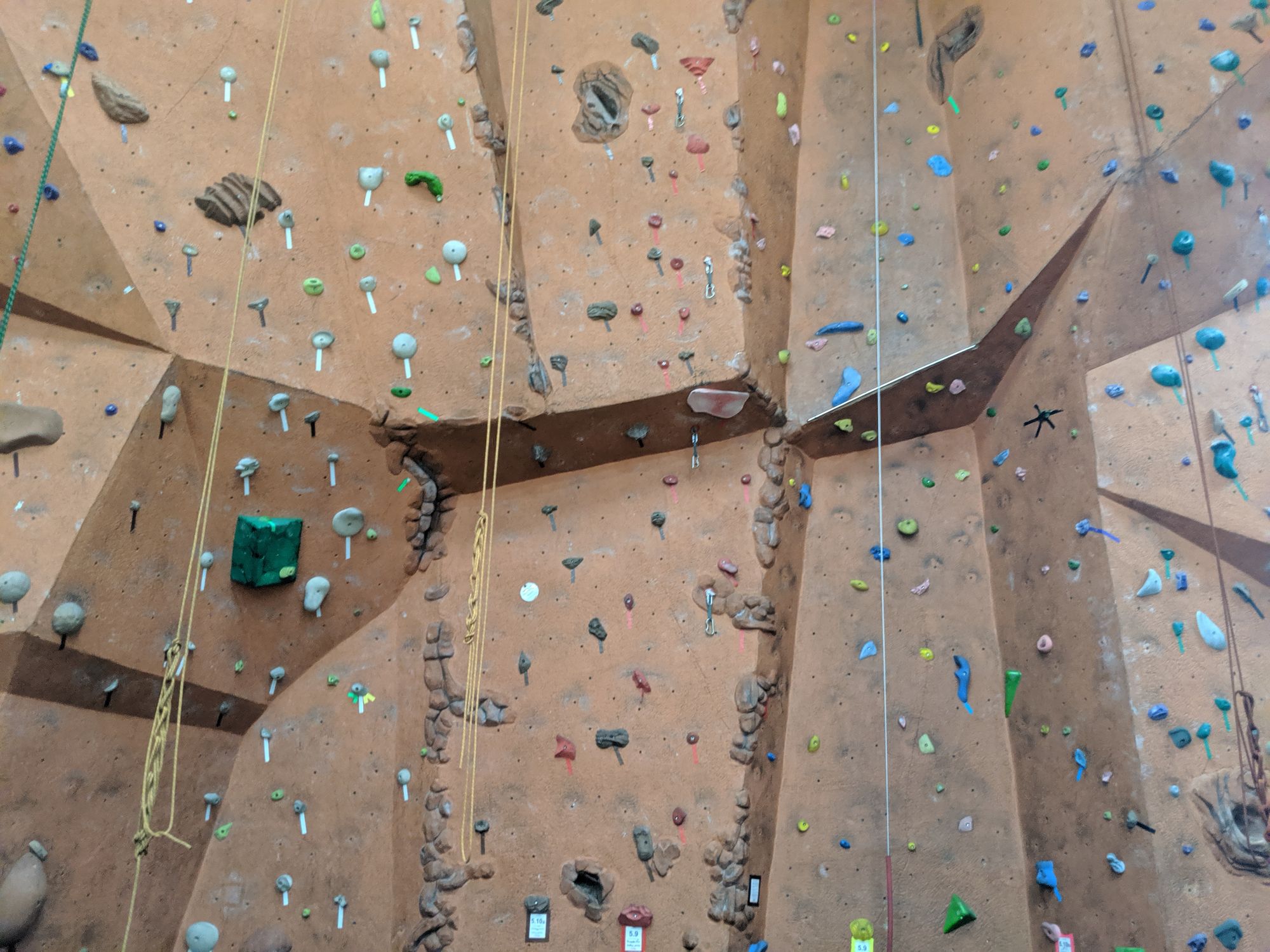 I signed Emma up for the kids climb night at the gym tonight. They have a pretty amazing rock wall.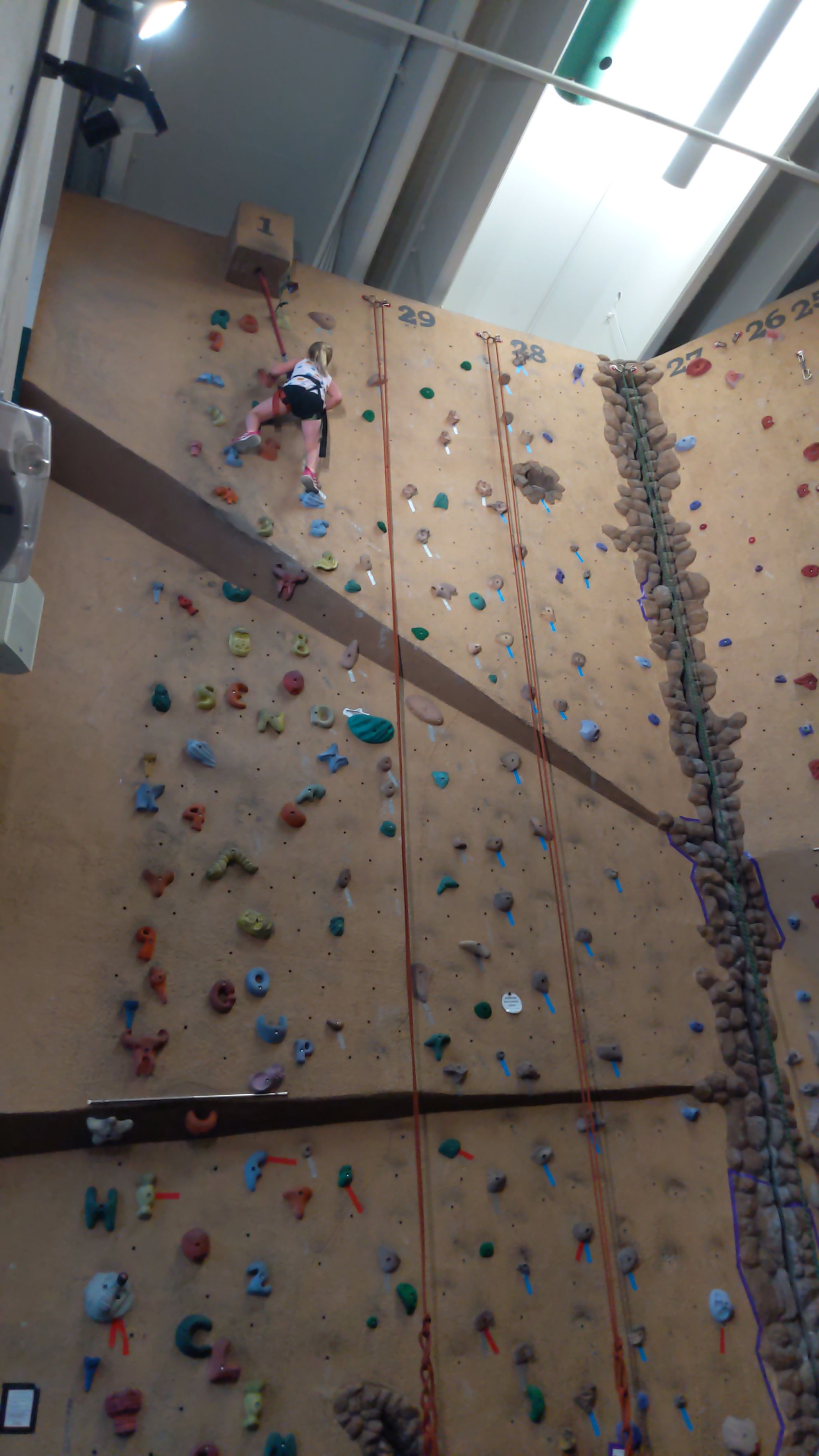 She was nervous about going and not knowing anyone, then she ended up having the best time.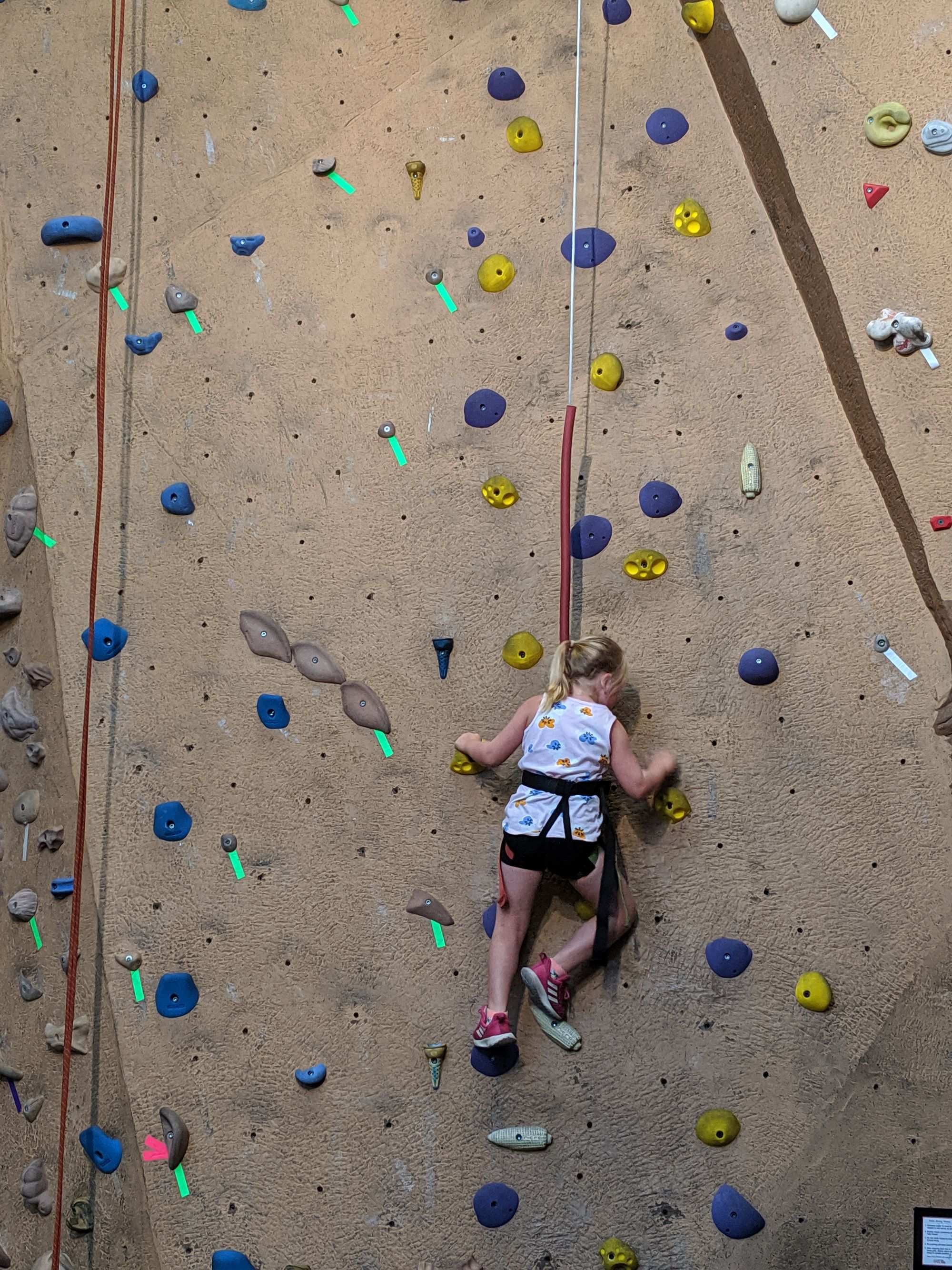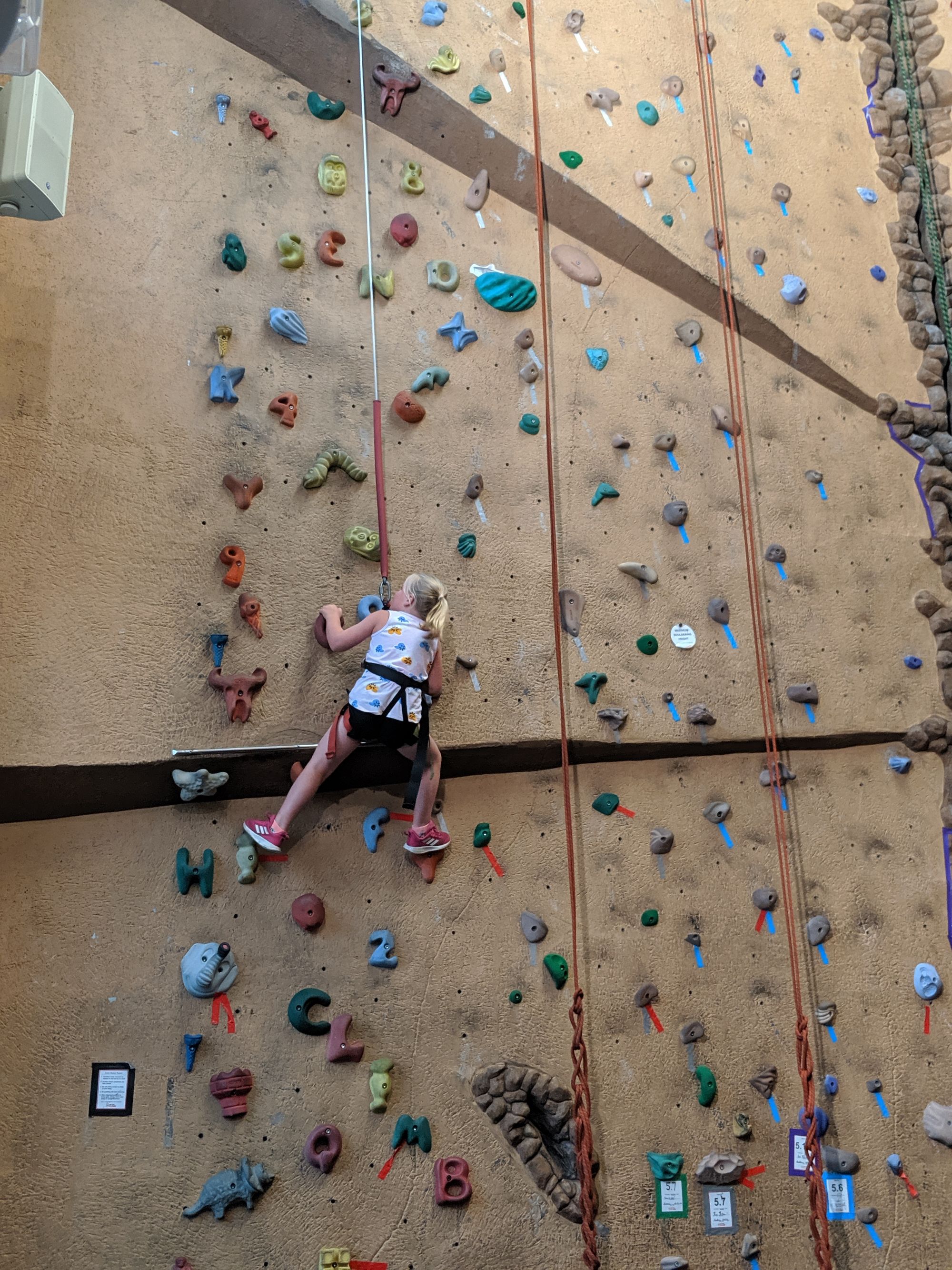 While she was climbing we went out to dinner with Olivia.