kayaking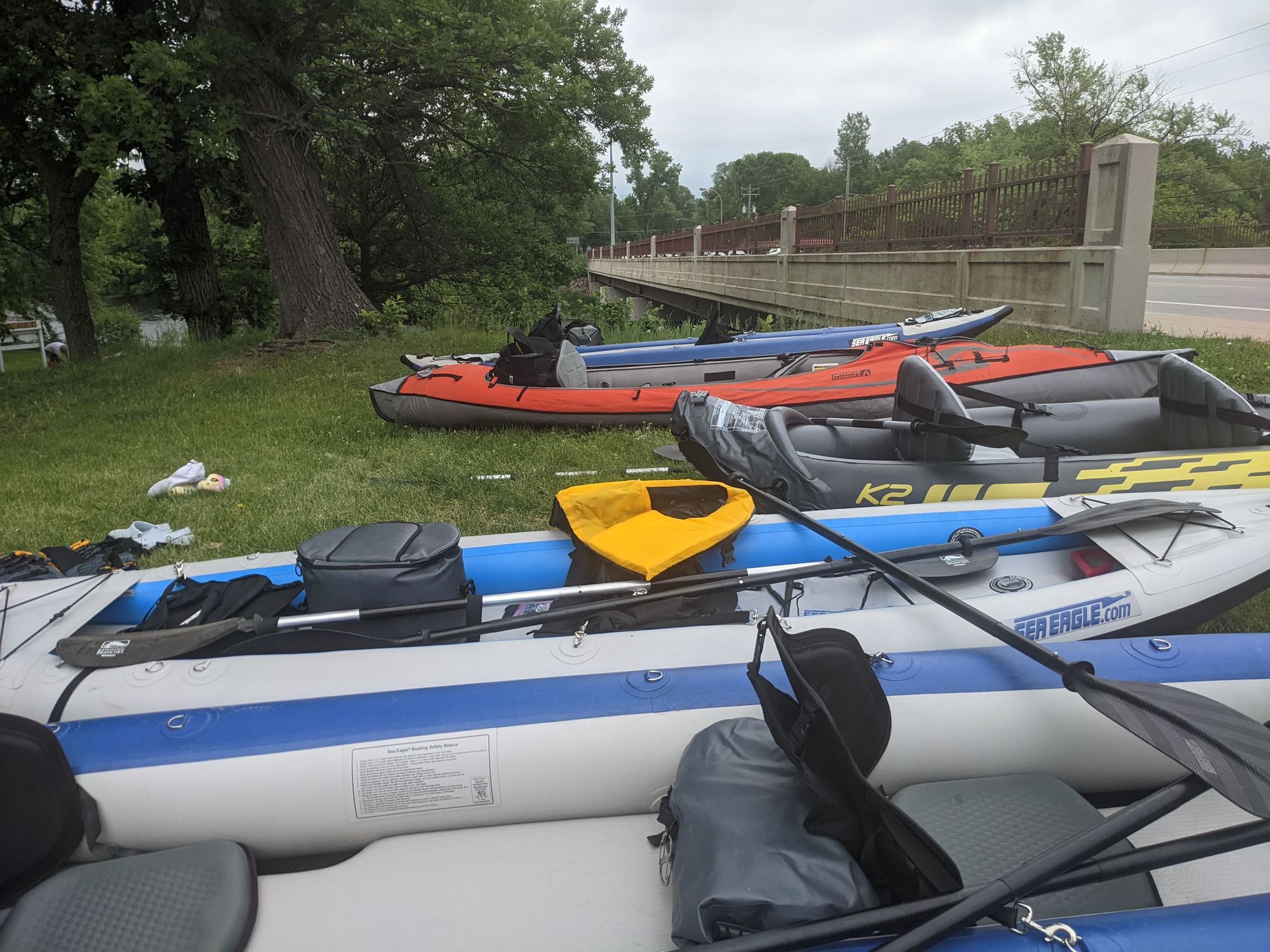 Our first trip down the river this summer and our kayak was way lighter.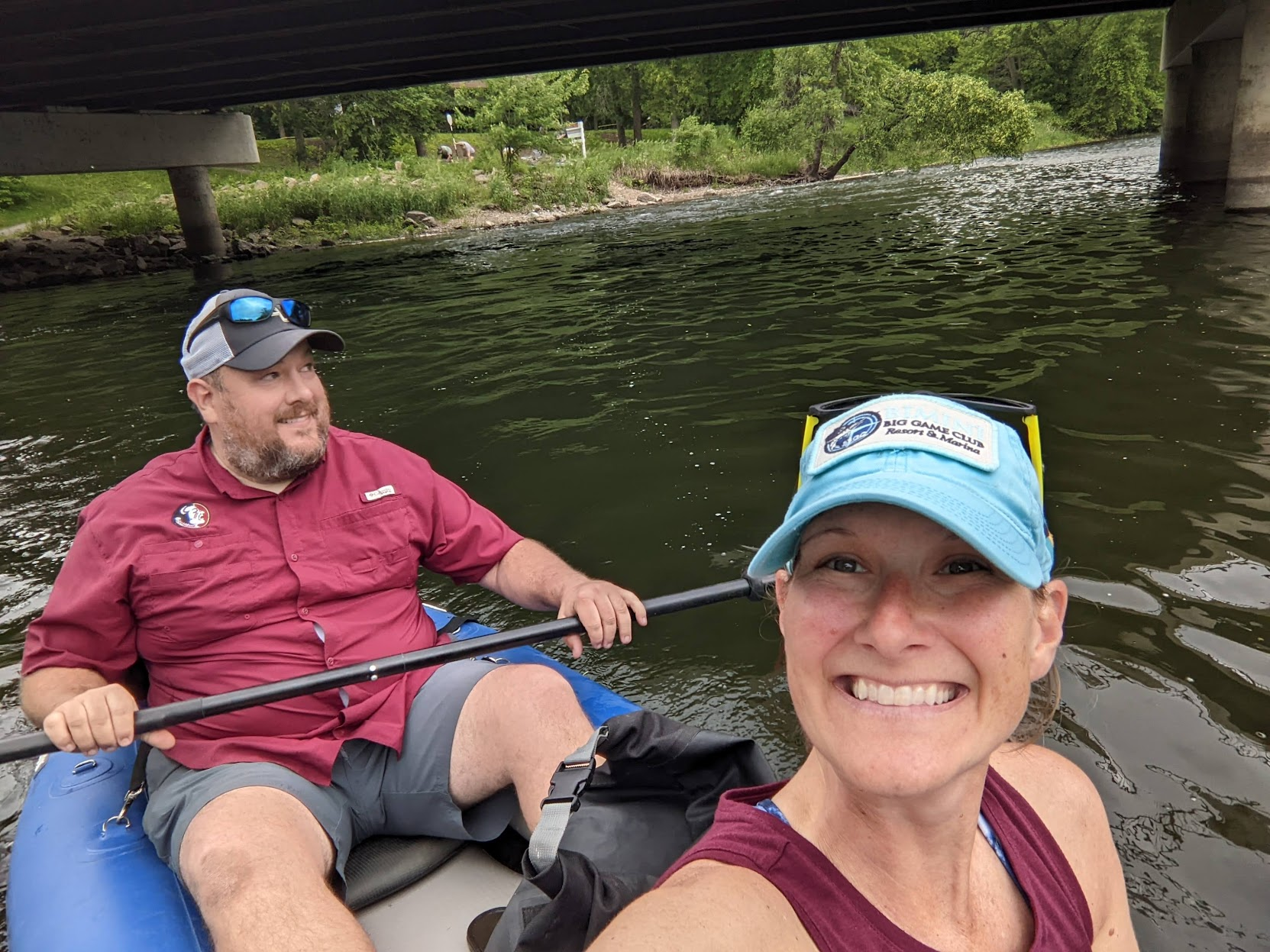 Both girls are a lot bigger and we were a little concerned it would be a really tight fit with all four of us in our kayak. Last summer we towed the inner tube. It worked out ok, but we still had to have one of the girls in the kayak with us.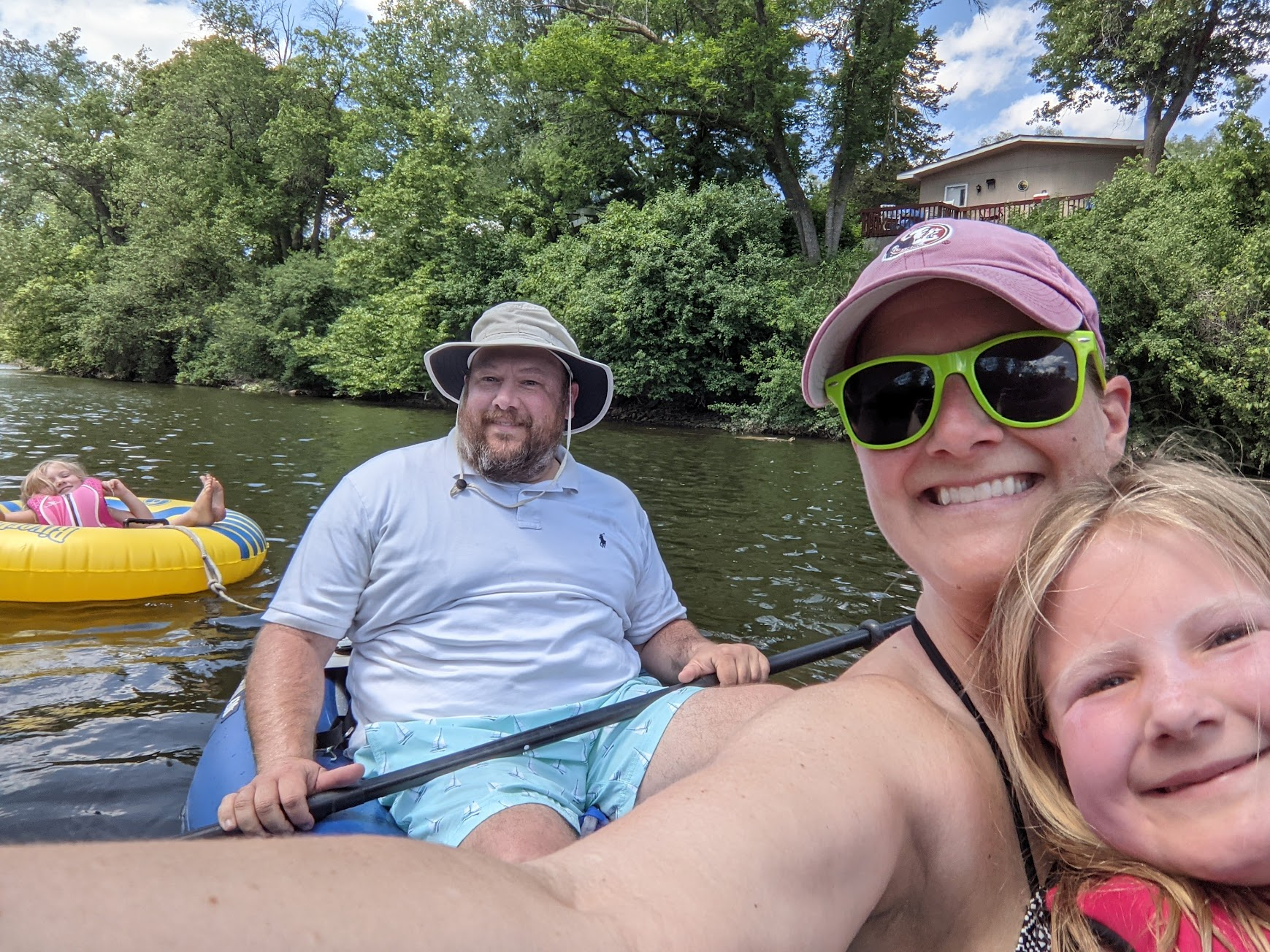 This summer we added a new kayak to our flotilla. We weren't really sure how this was going to go, but it went surprisingly well. We never really let them paddle in our kayak, so they both wanted to paddle the entire time which led to some fighting. Luckily we were with our friends, and Olivia ended up swapping kayaks with one of their kids and everyone was happy.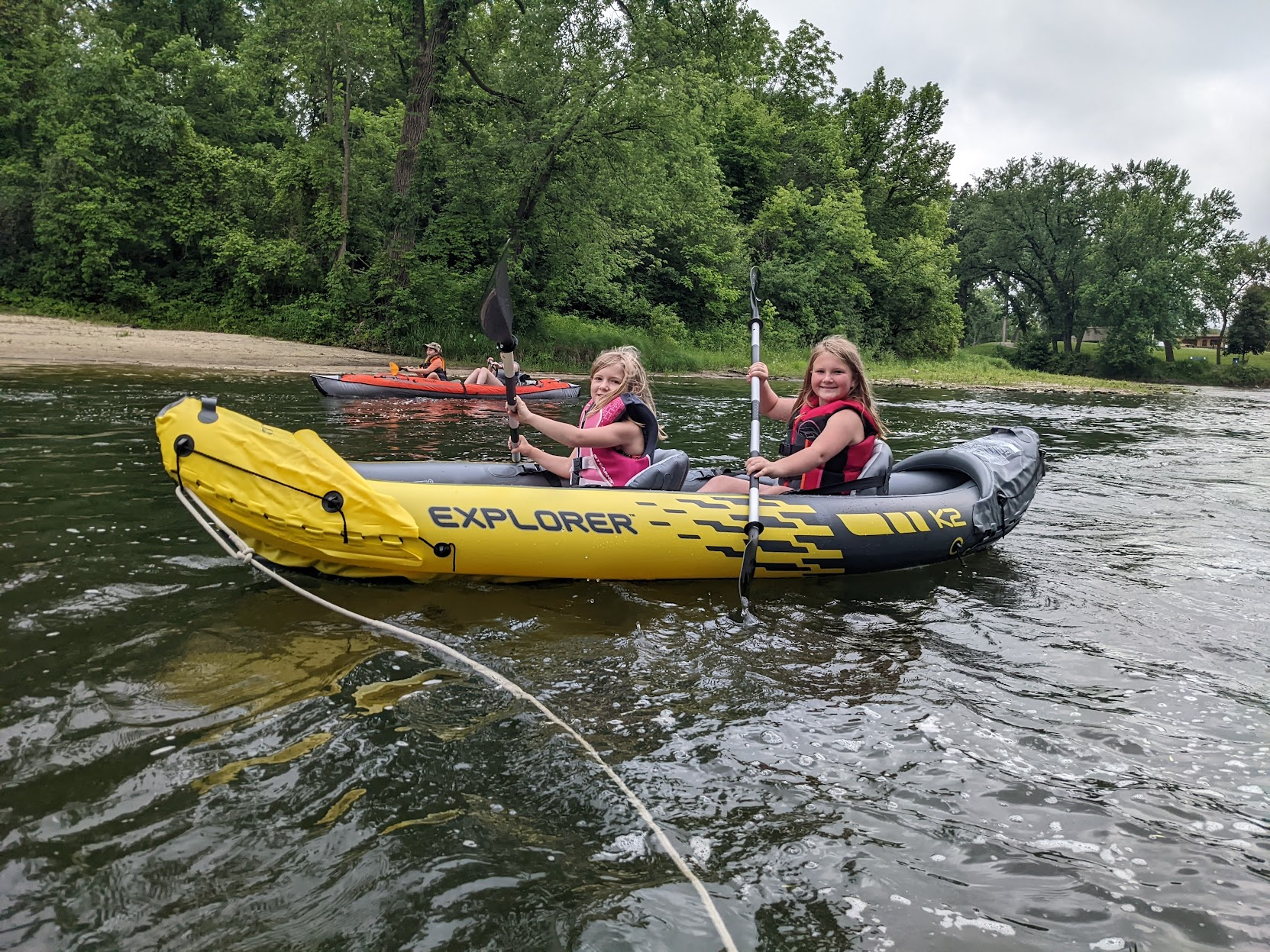 It was pretty cloudy, so the sun wasn't out very much. It made it a little chilly to be out on the river, but we saw the most wildlife we've ever seen. A tiny baby deer was drinking along the bank.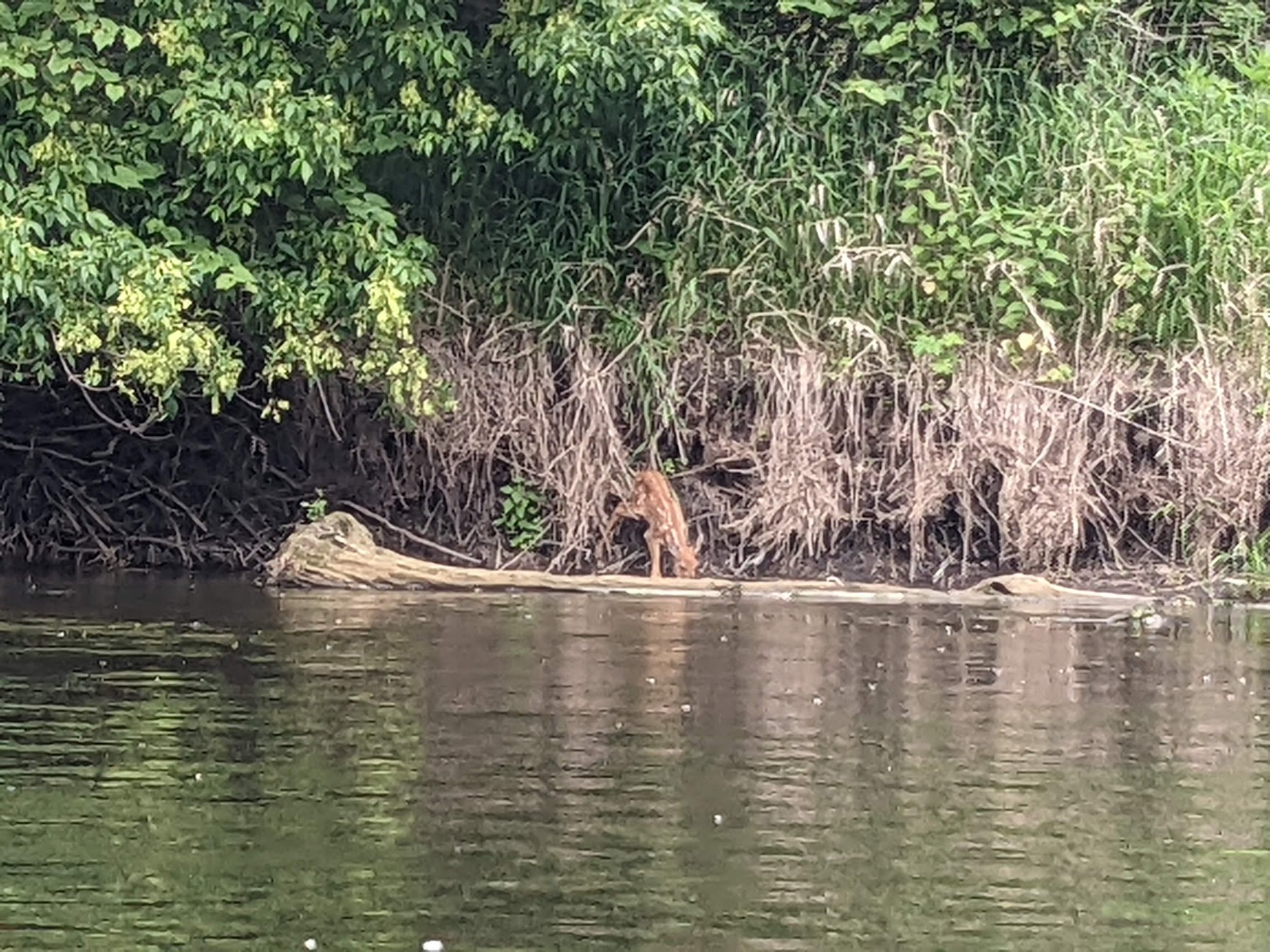 A huge bald eagle sat in the tree just watching the river. Plus we saw lots of giagantic fish. I don't think we've ever seen the river so clear. We could see all the way down to the bottom for most of the trip.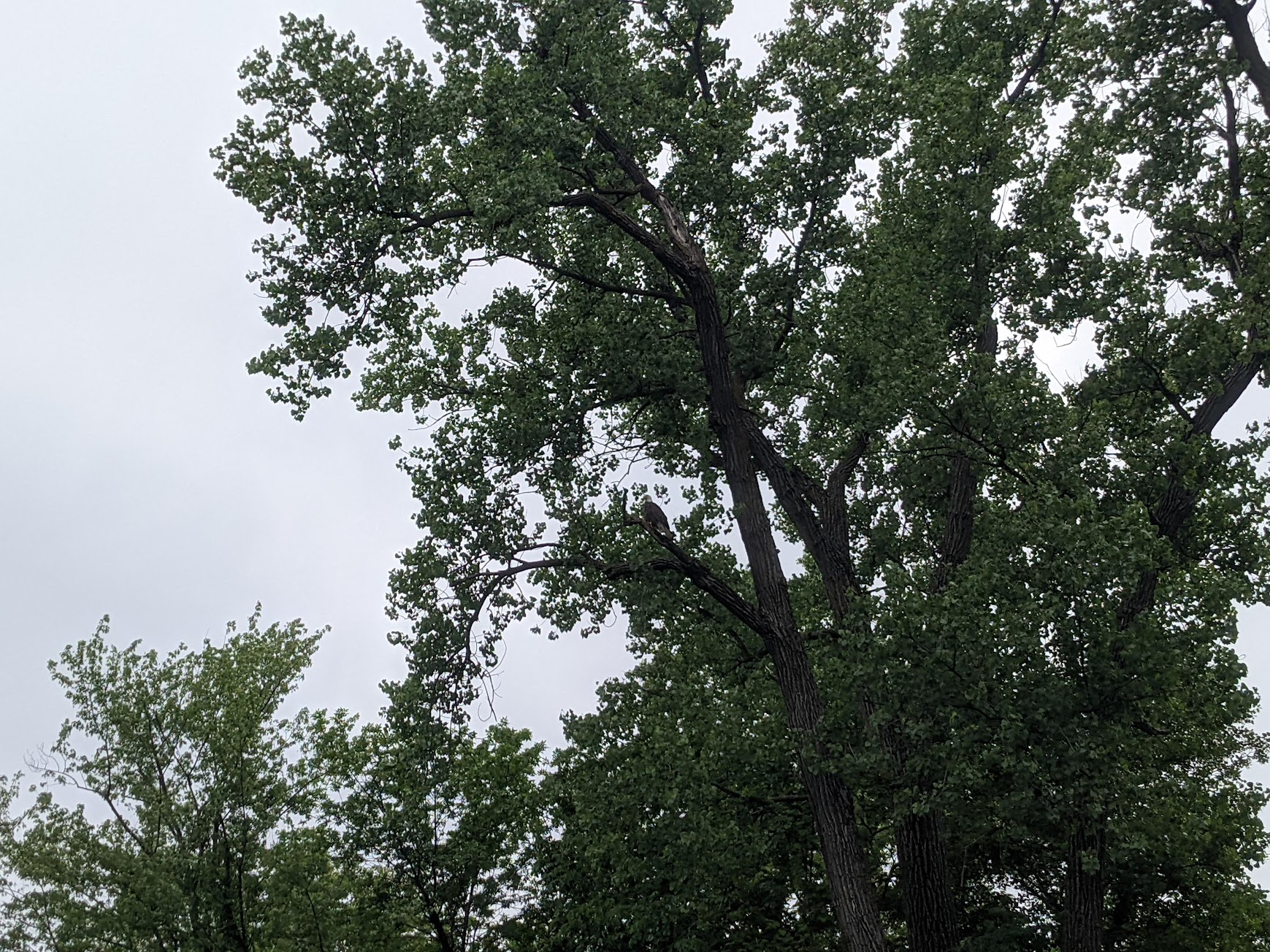 Doesn't matter how cloudy or chilly it is, you can't keep Emma out of the freezing cold water.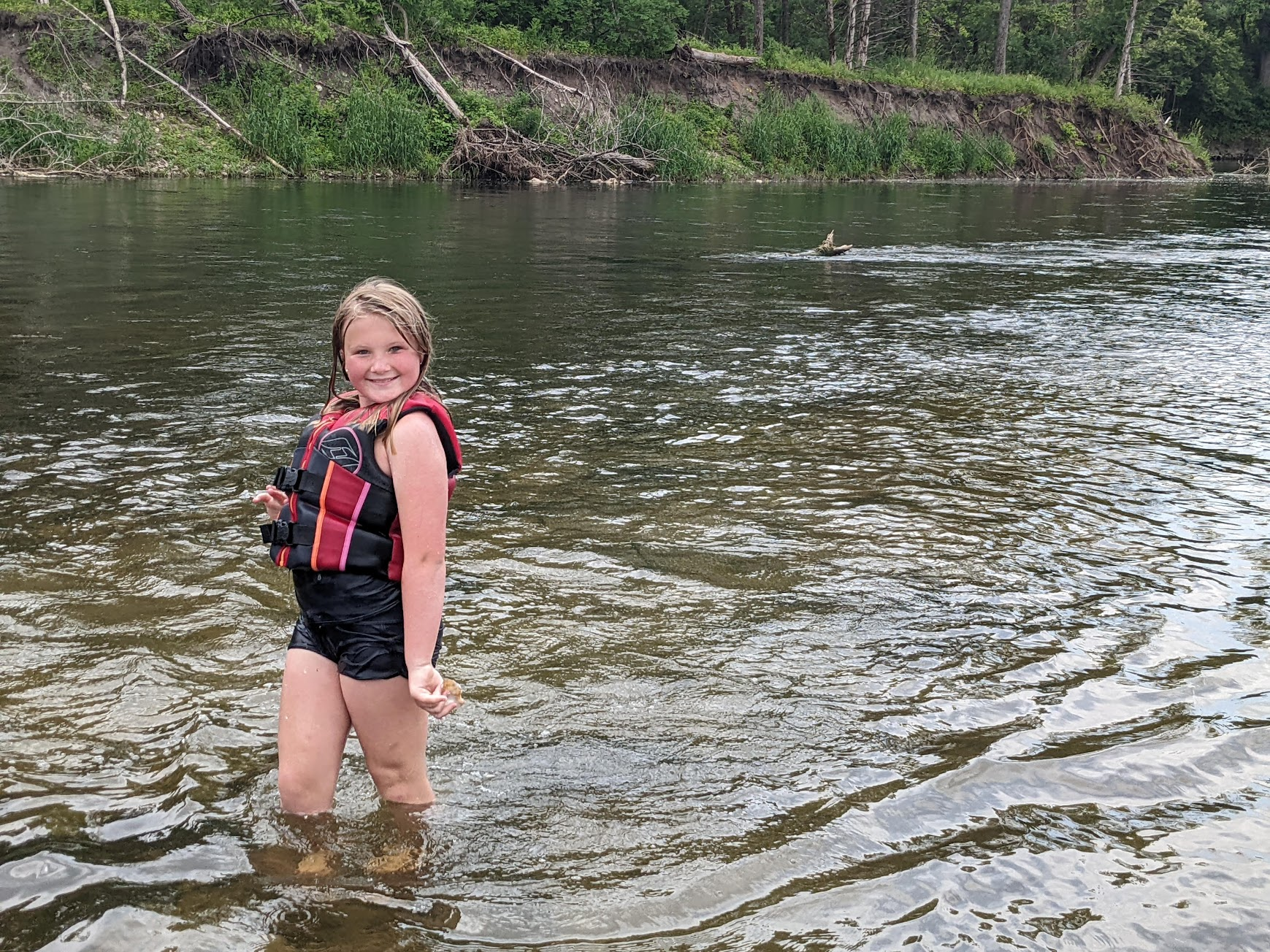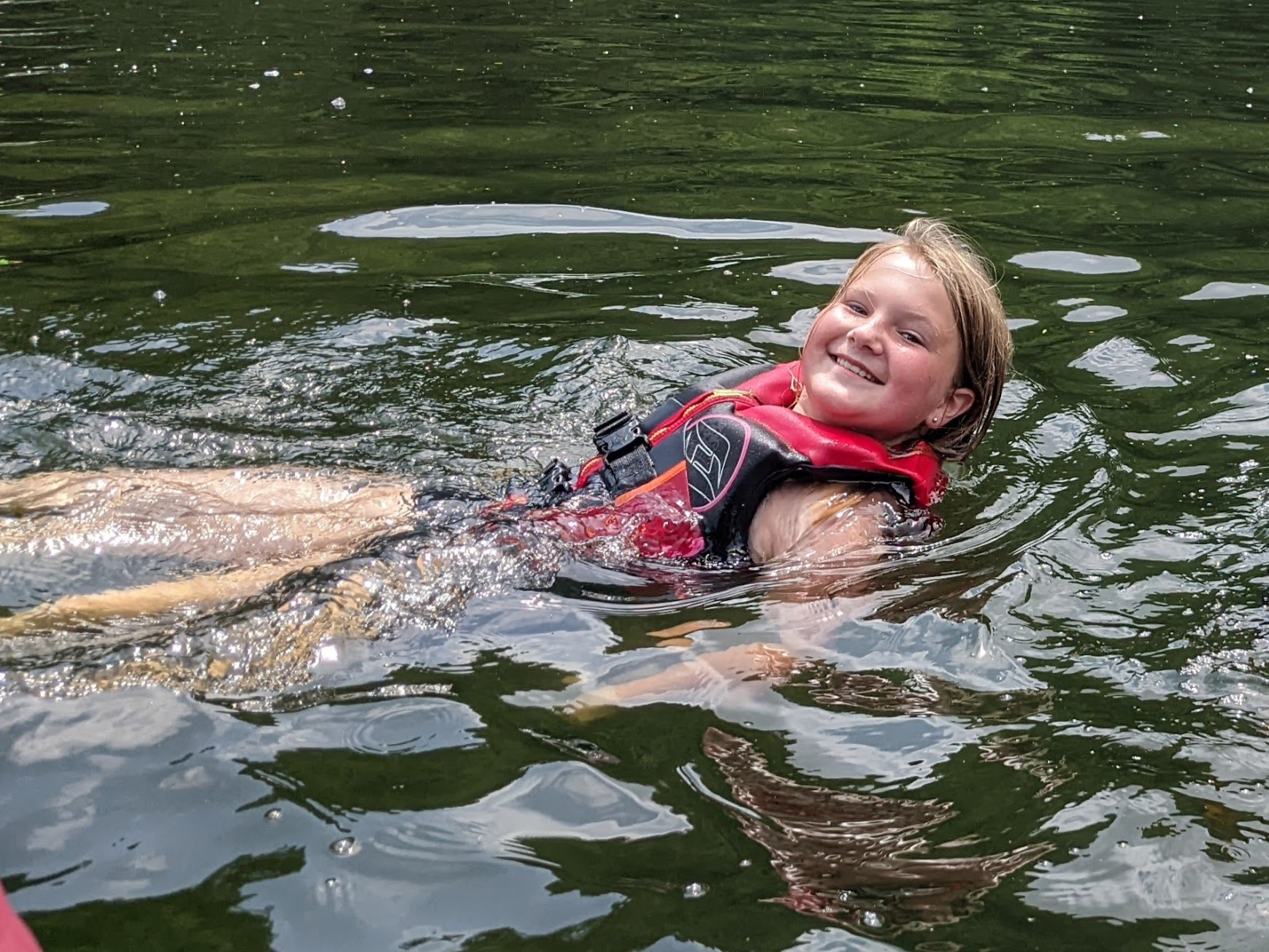 I think this might have been our favorite kayaking trip ever. We've already been talking about when we can go again.