kayaking the cannon river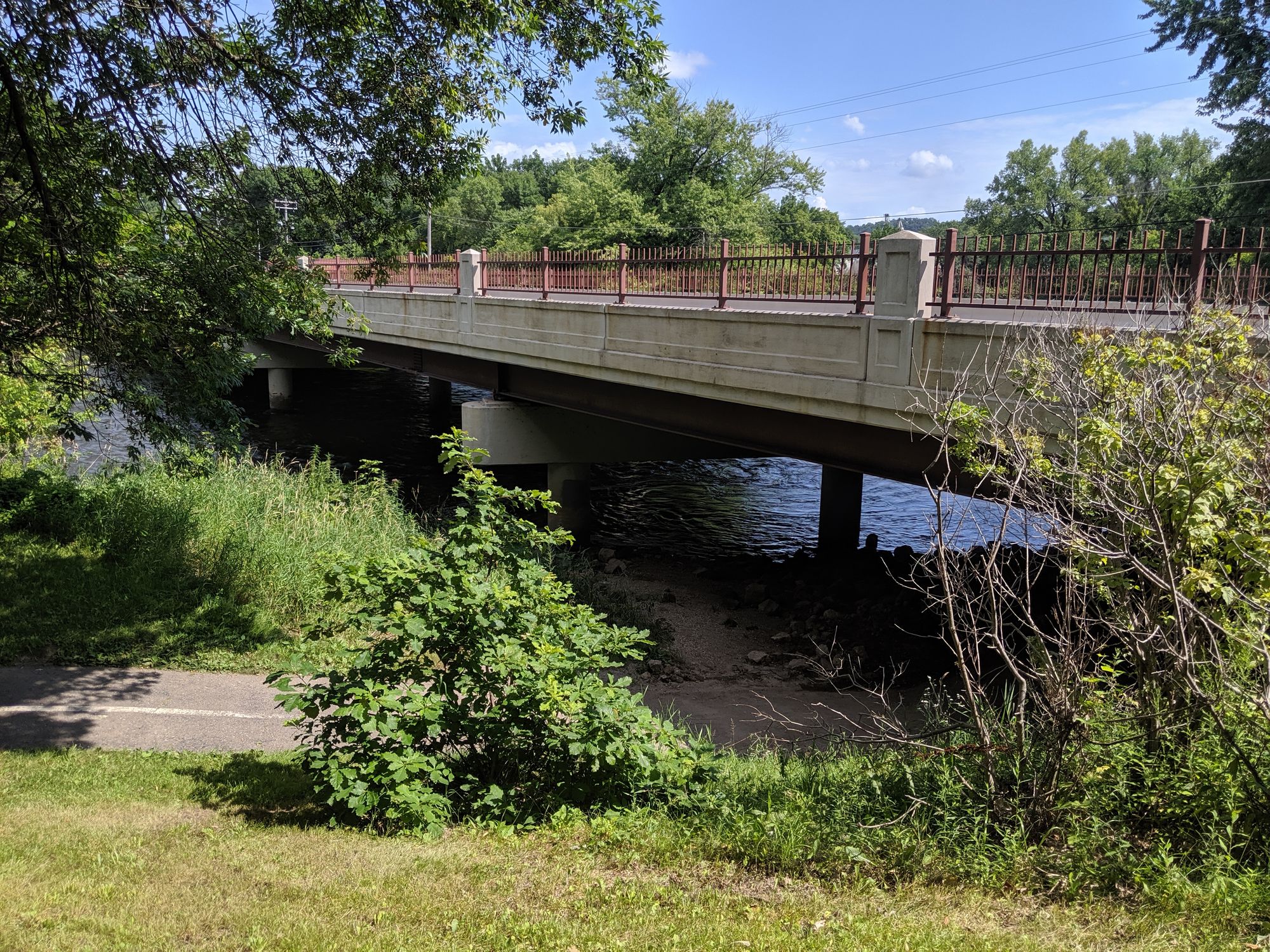 Braden has wanted a kayak for a long time. After Emma had such a great time kayaking while we were camping last month we ended up buying our own inflatable kayak.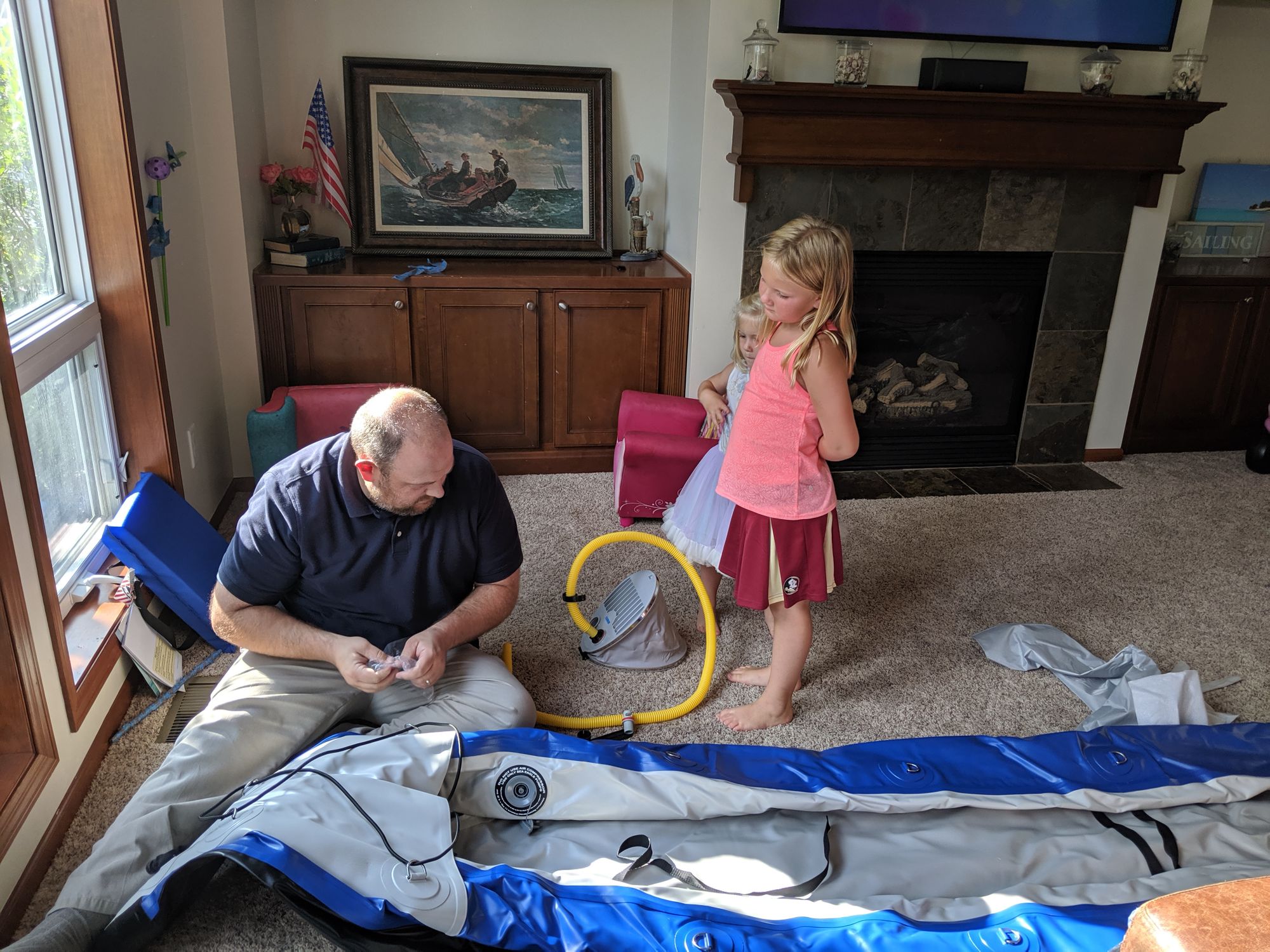 It's a 2 person kayak, but it's big enough to fit all 4 of us.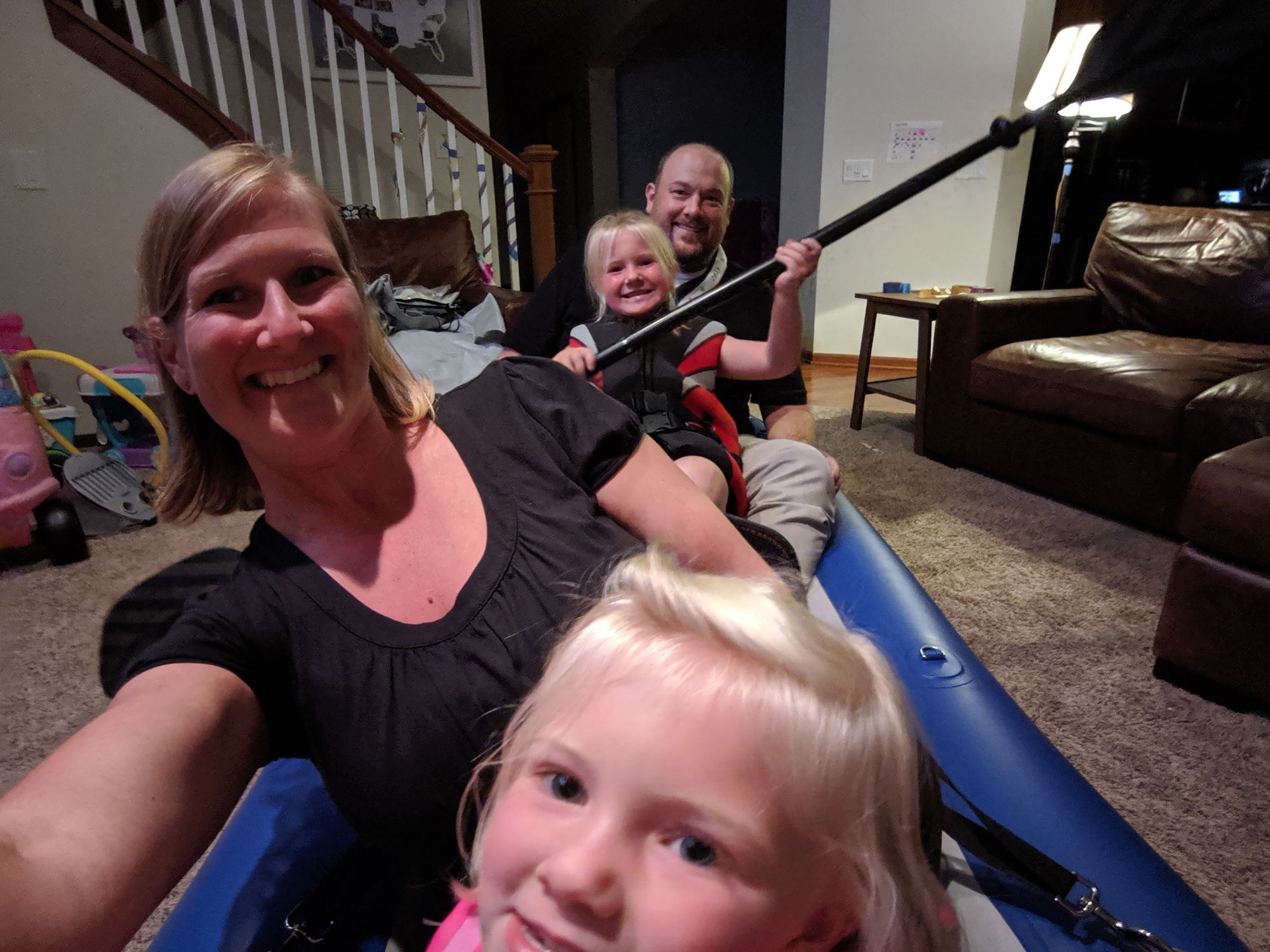 We've been looking forward to going down the Cannon River, but it's been closed a lot lately because the water level was so high. Today it was finally back open.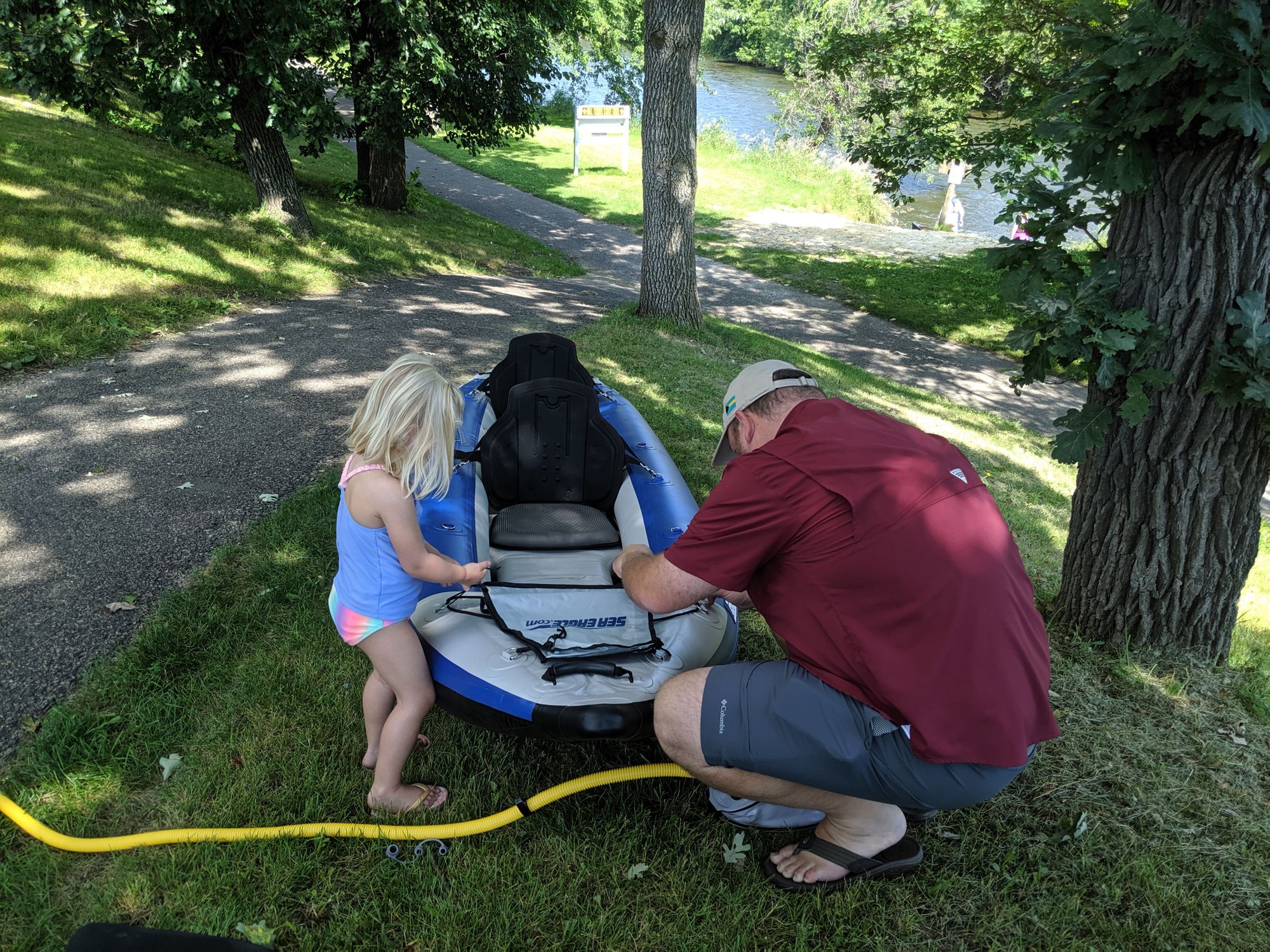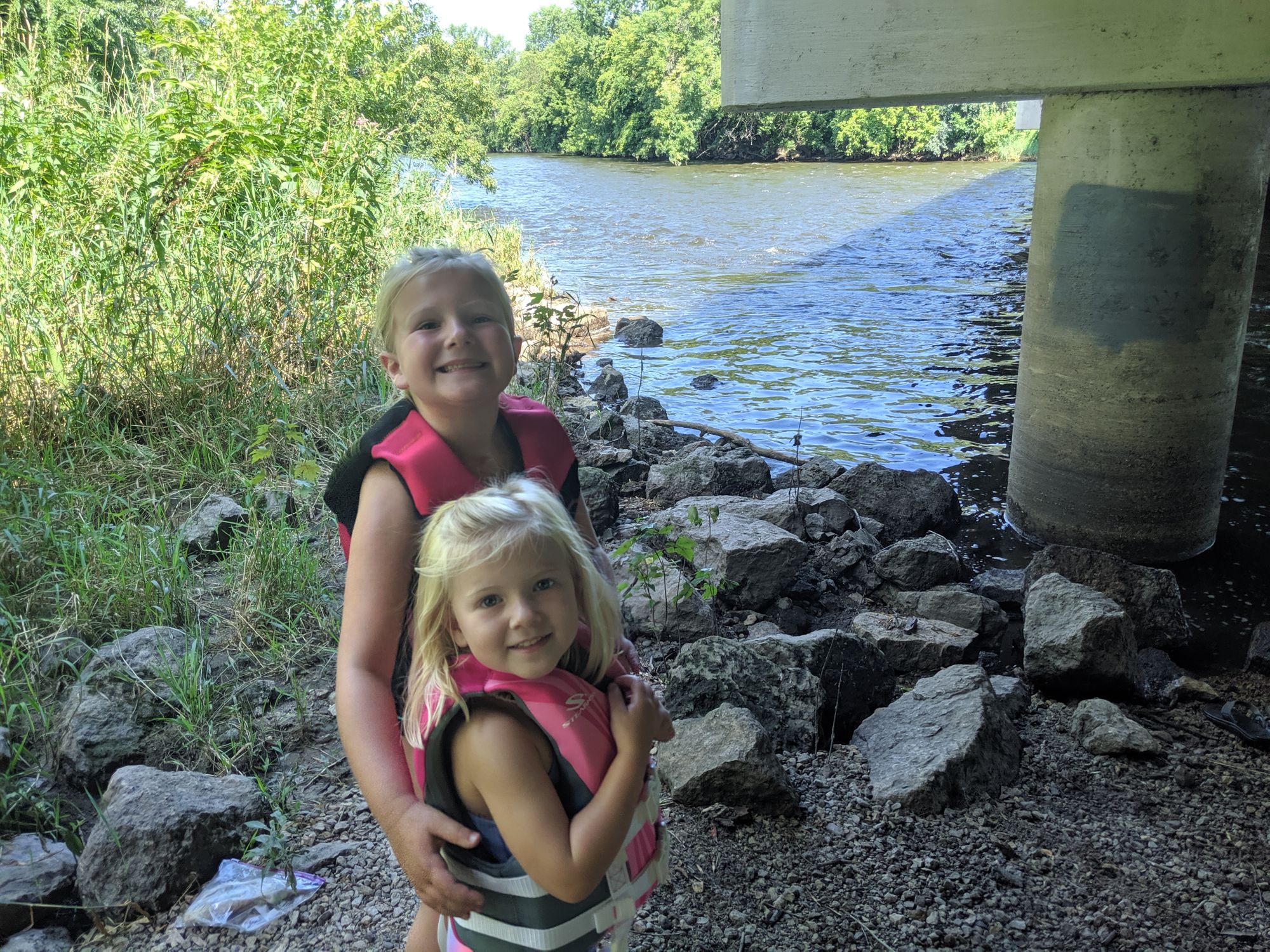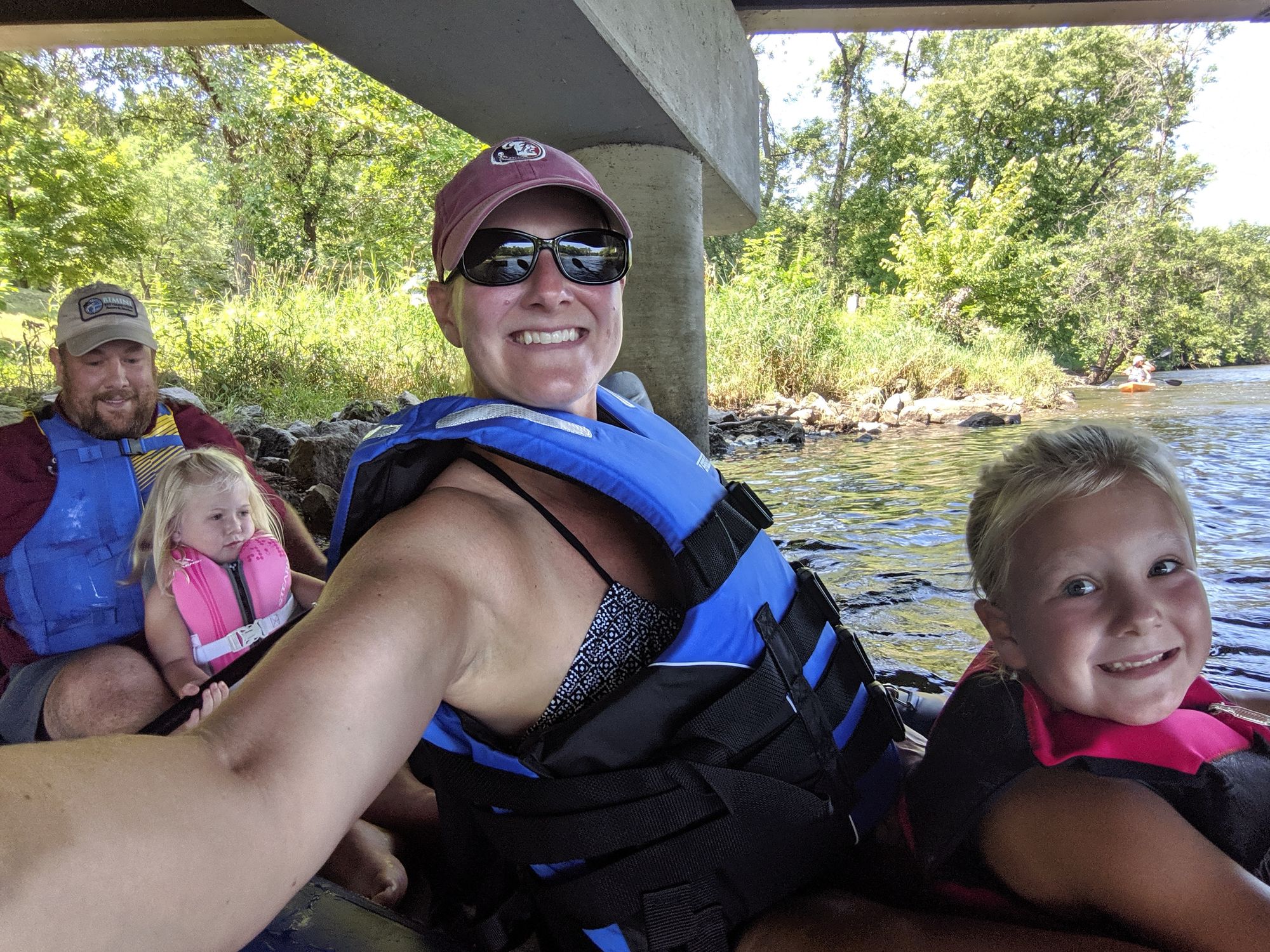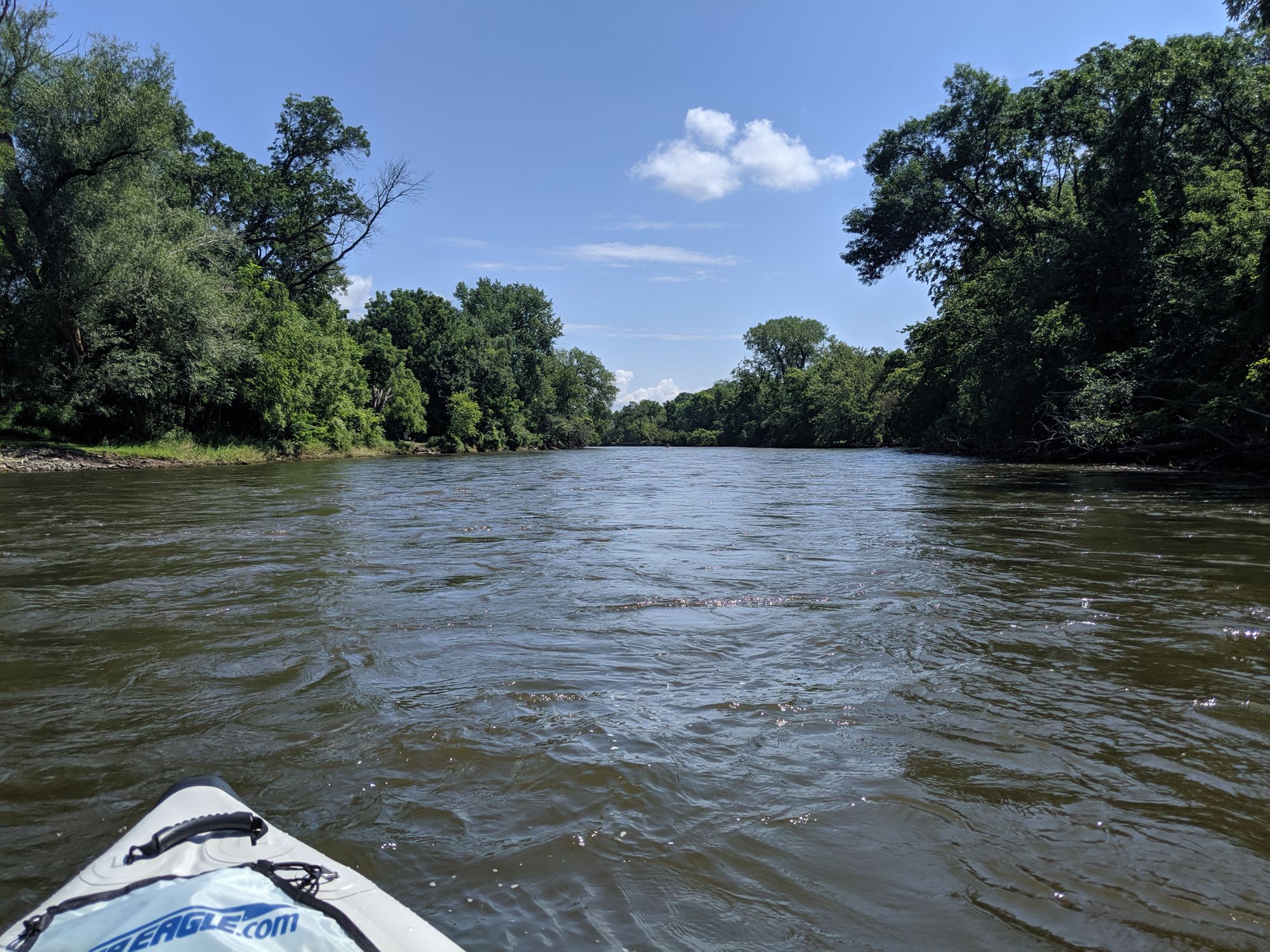 We weren't sure how Olivia was going to do being stuck with us in a kayak for 2 to 3 hours. Turns out she loved it.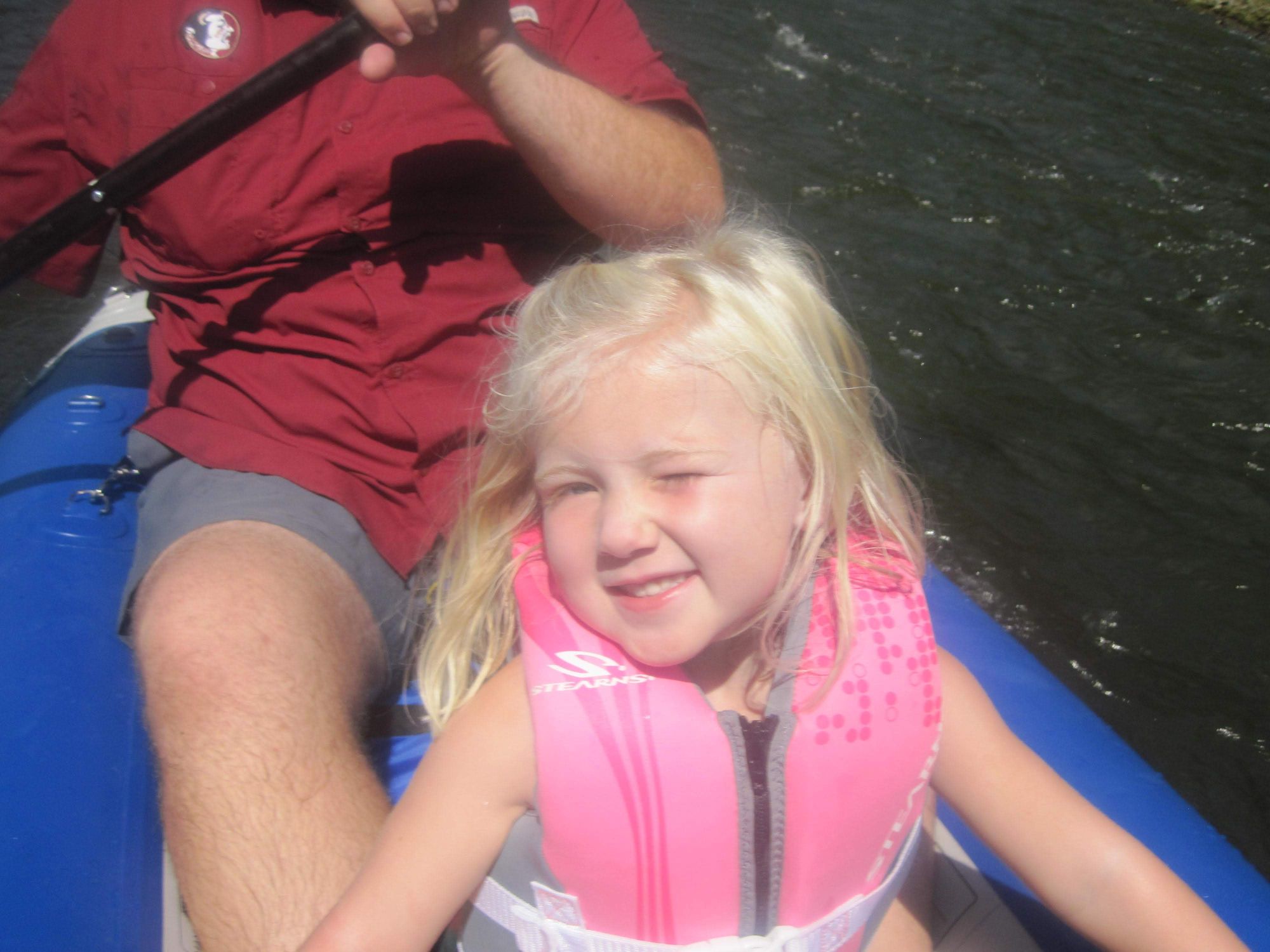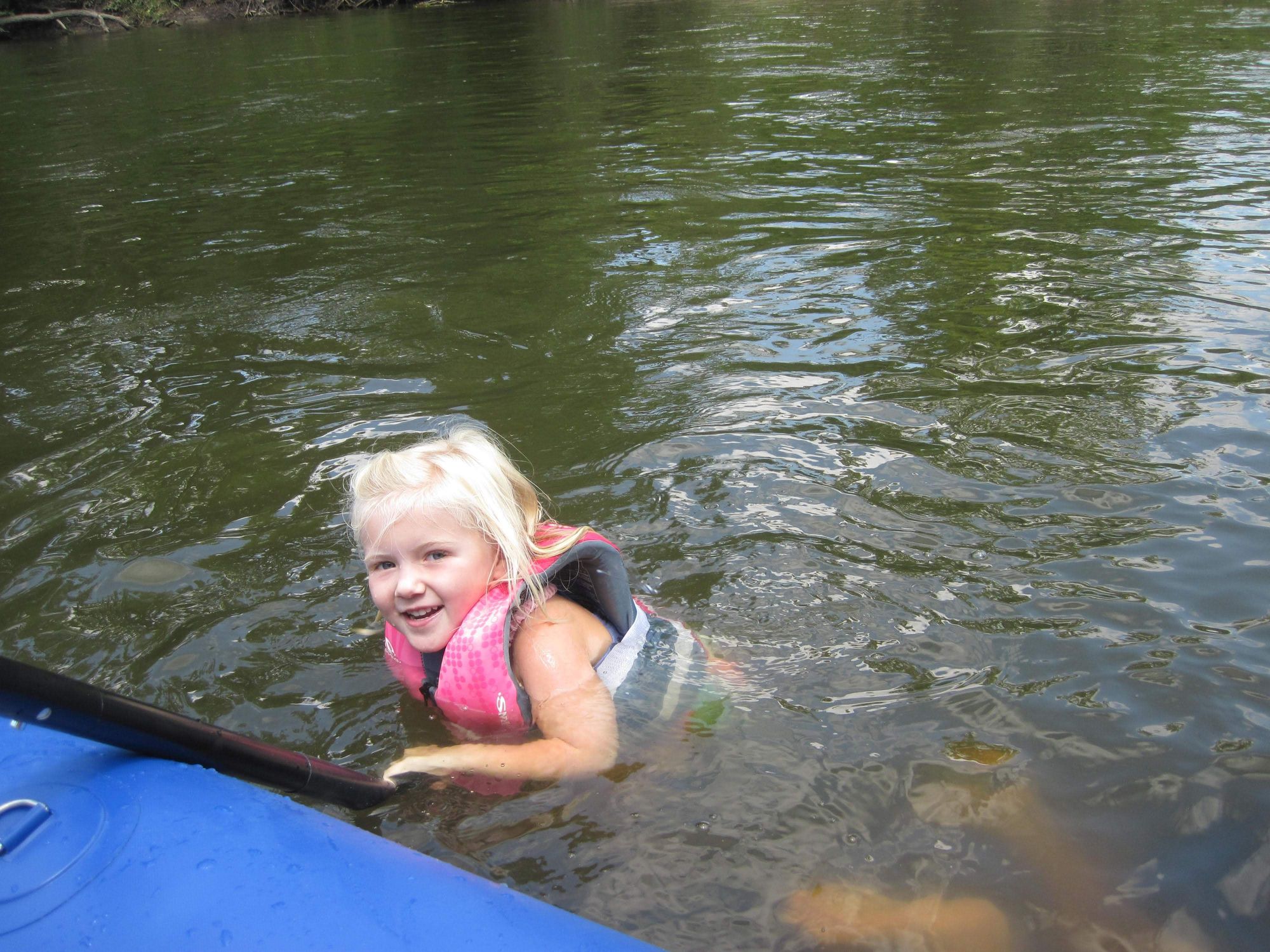 We stopped a couple times along the way so the girls could get in and swim.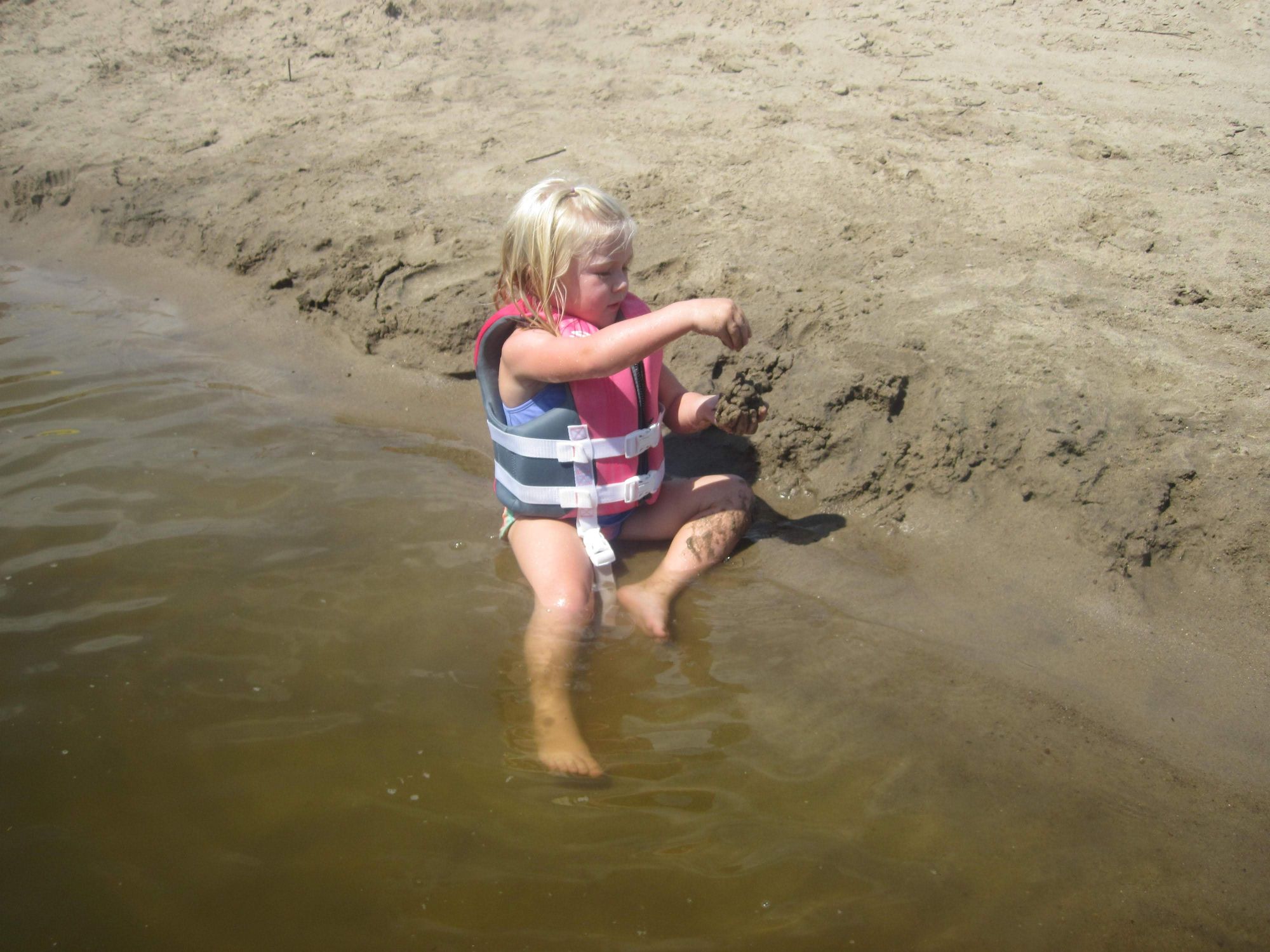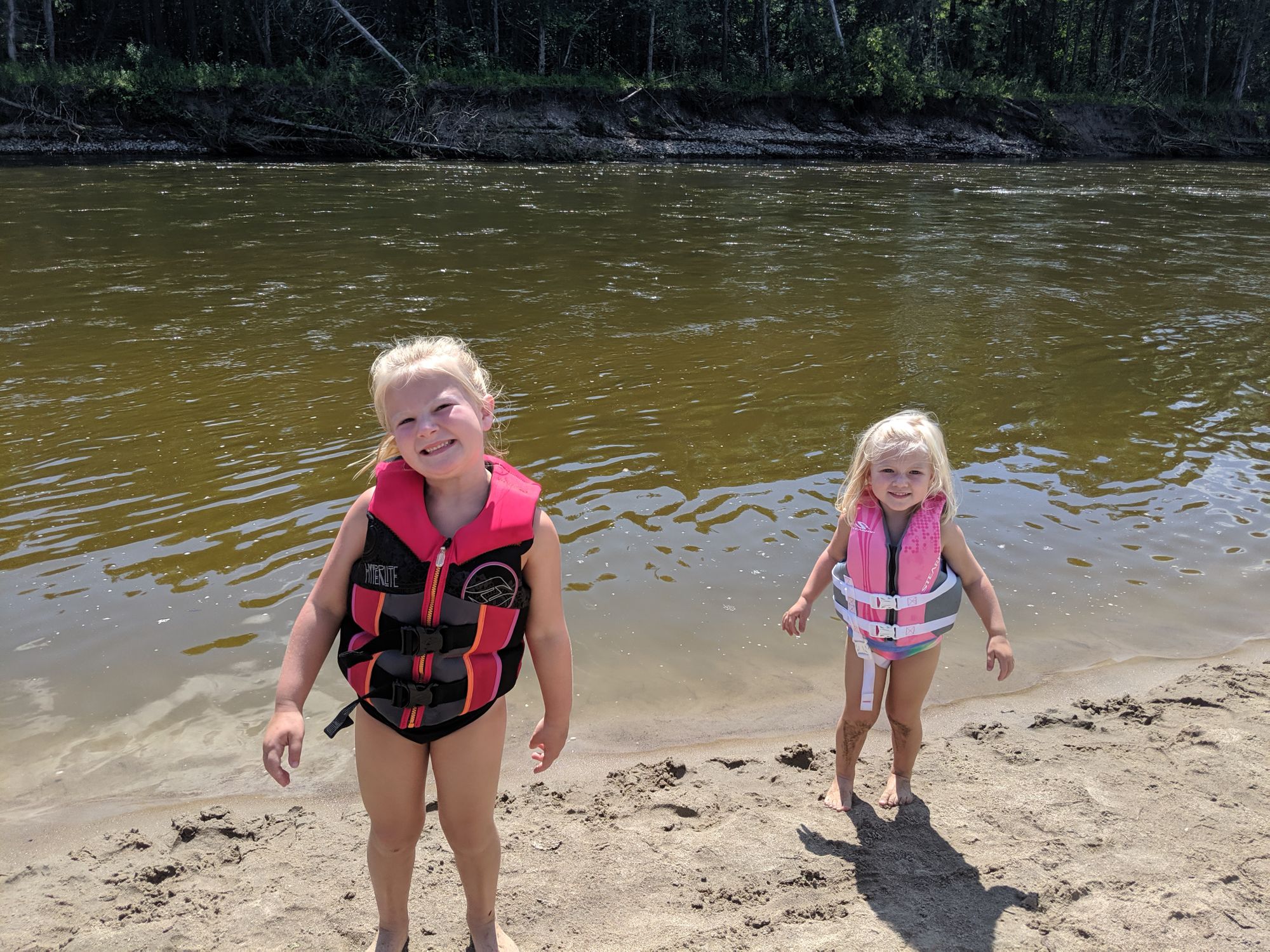 Emma had such a great time she asked if we could go again tomorrow and do the longer route.