Two Sundays ago we had planned to take Emma ice skating for the first time. Instead we ended up in urgent care with a UTI.
We finally made it today. We figured she would last 10 minutes. She proved us both wrong and skated almost the entire hour and a half we were there… and she didn't want to leave.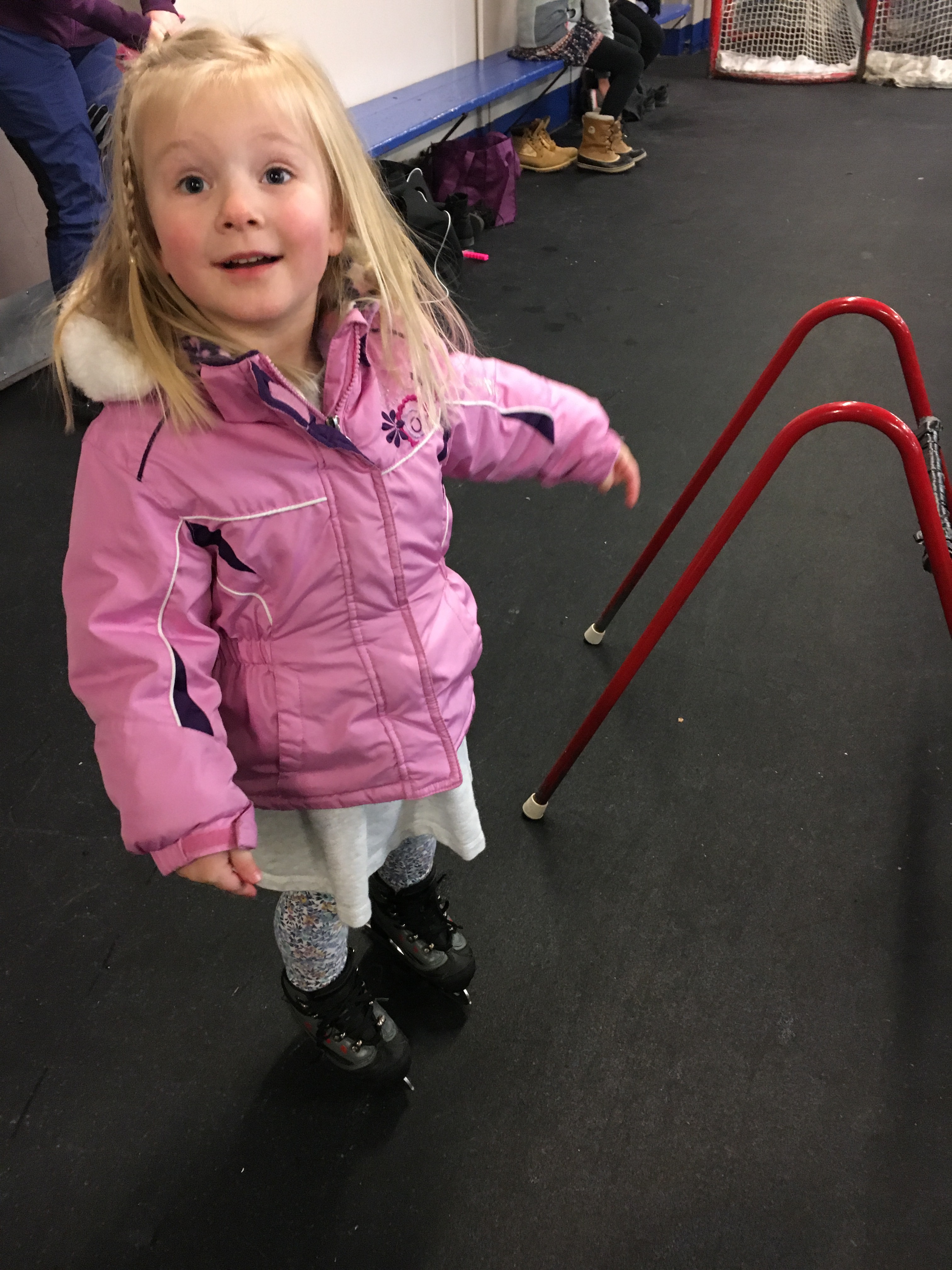 She skated better than most kids her age and 2 boys who were way older.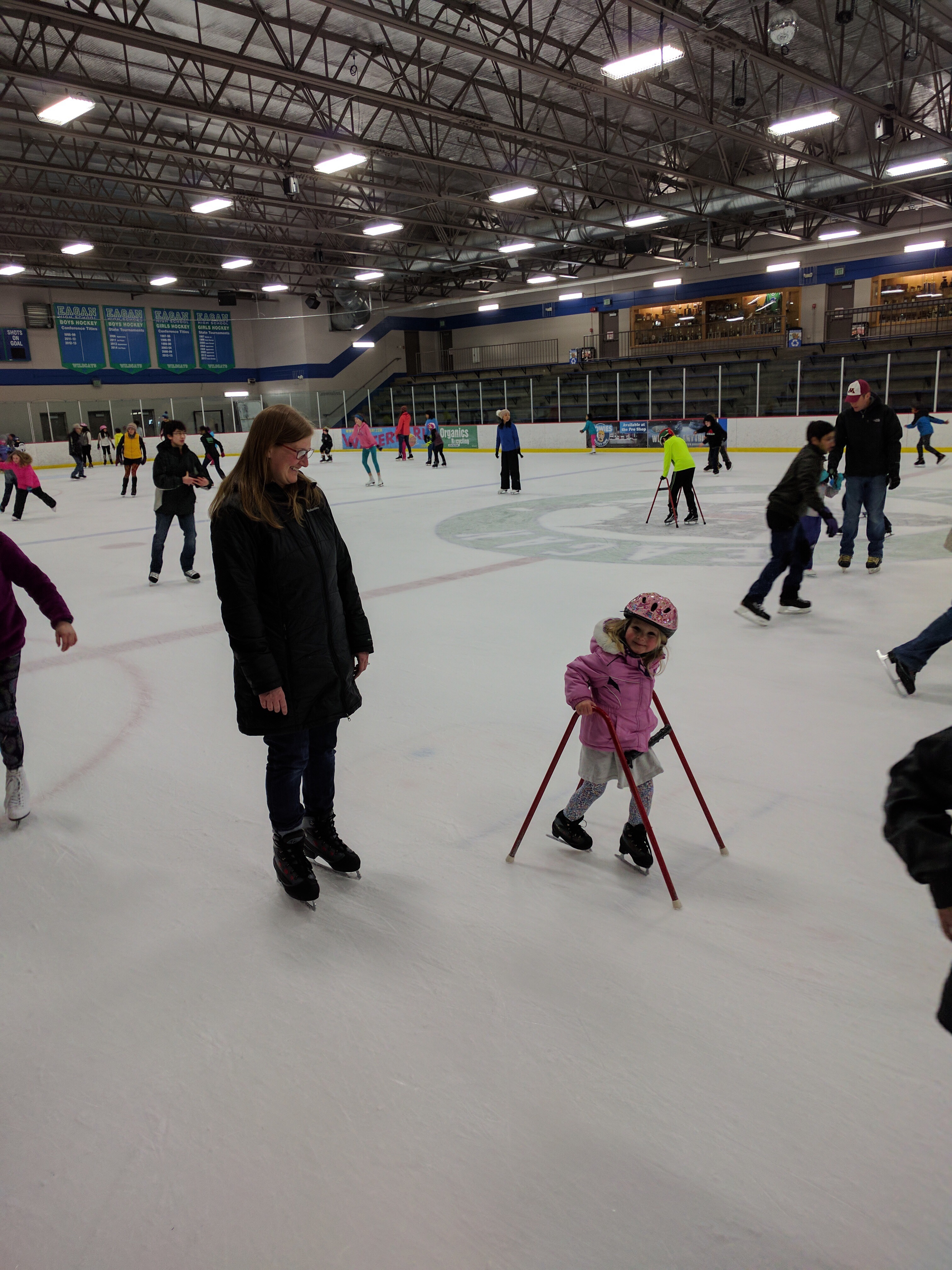 On our final lap she asked if she could just hold my hand. She made it all the way around and only fell a few times.  We're already planning to go back next Sunday!